A tiny tabby boy was crying for his siblings after they were adopted together. So his foster family found him a feline brother from another mother, and their bond was magical!
Meet Neo!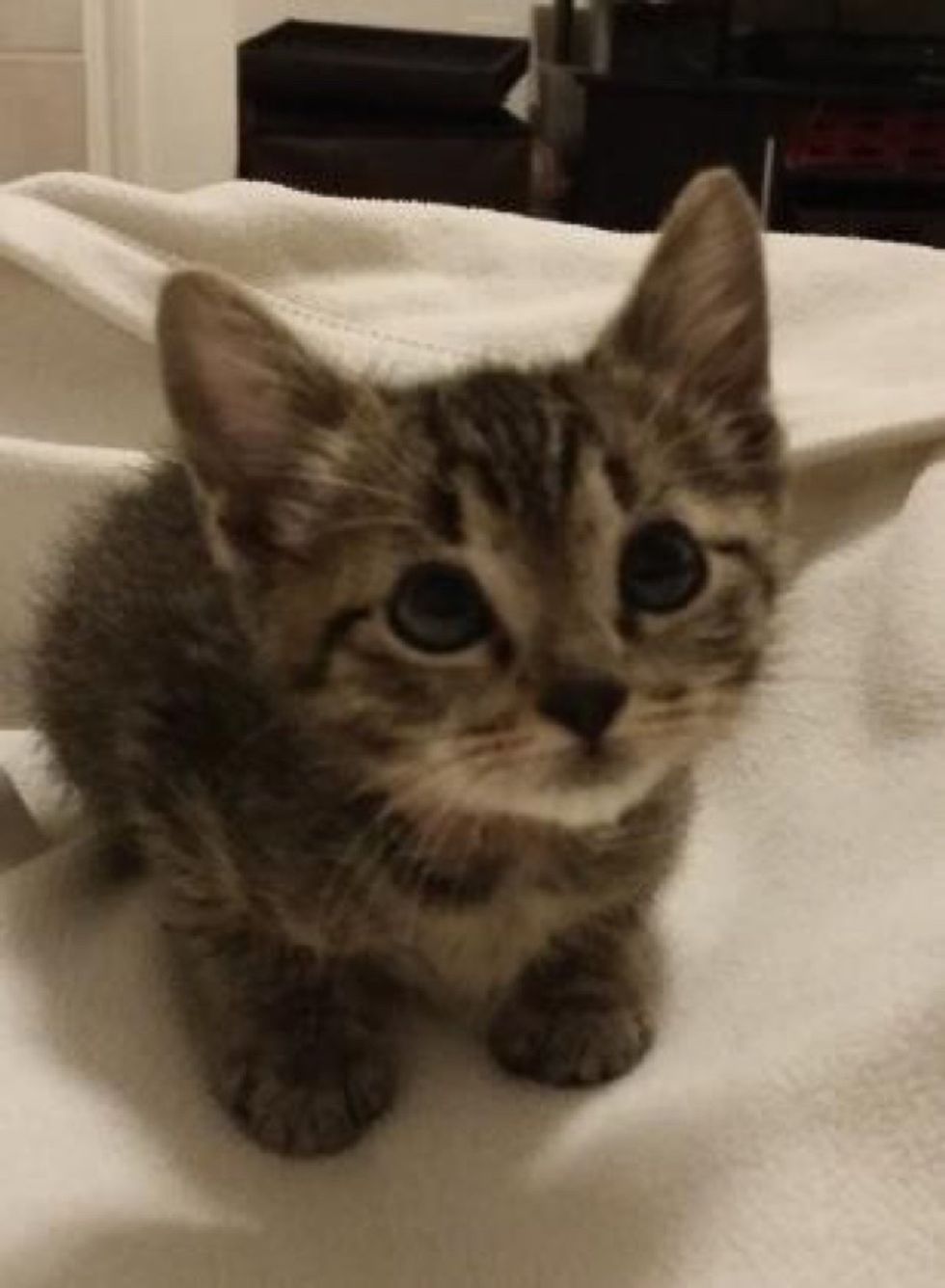 Animal Allies of Texas
Neo and his littermates were born in the shelter. At a couple weeks old, he met a feline friend named Eenie, who came to Animal Allies of Texas, (in Garland, Texas) when he was around the same age as Neo. They quickly formed a special connection.

Neo adores companionship from both furry and human kind. He loves nothing more than curling up in someone's lap or cuddling with other kitties for naps.
Eenie is a very laid back and easy, go-with-the-flow kind of guy.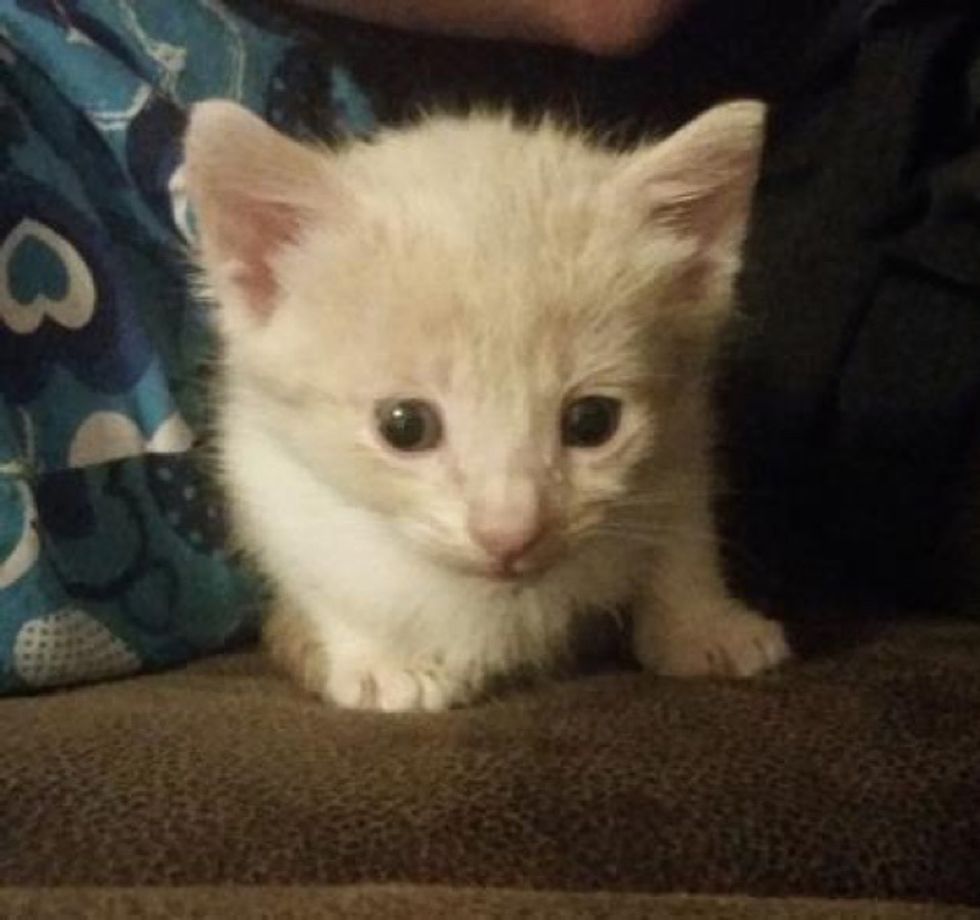 Animal Allies of Texas
Their shelter life didn't last when both kittens were placed into loving foster homes.
Animal Allies of Texas was able to find Neo and his siblings a great foster family and Eenie another.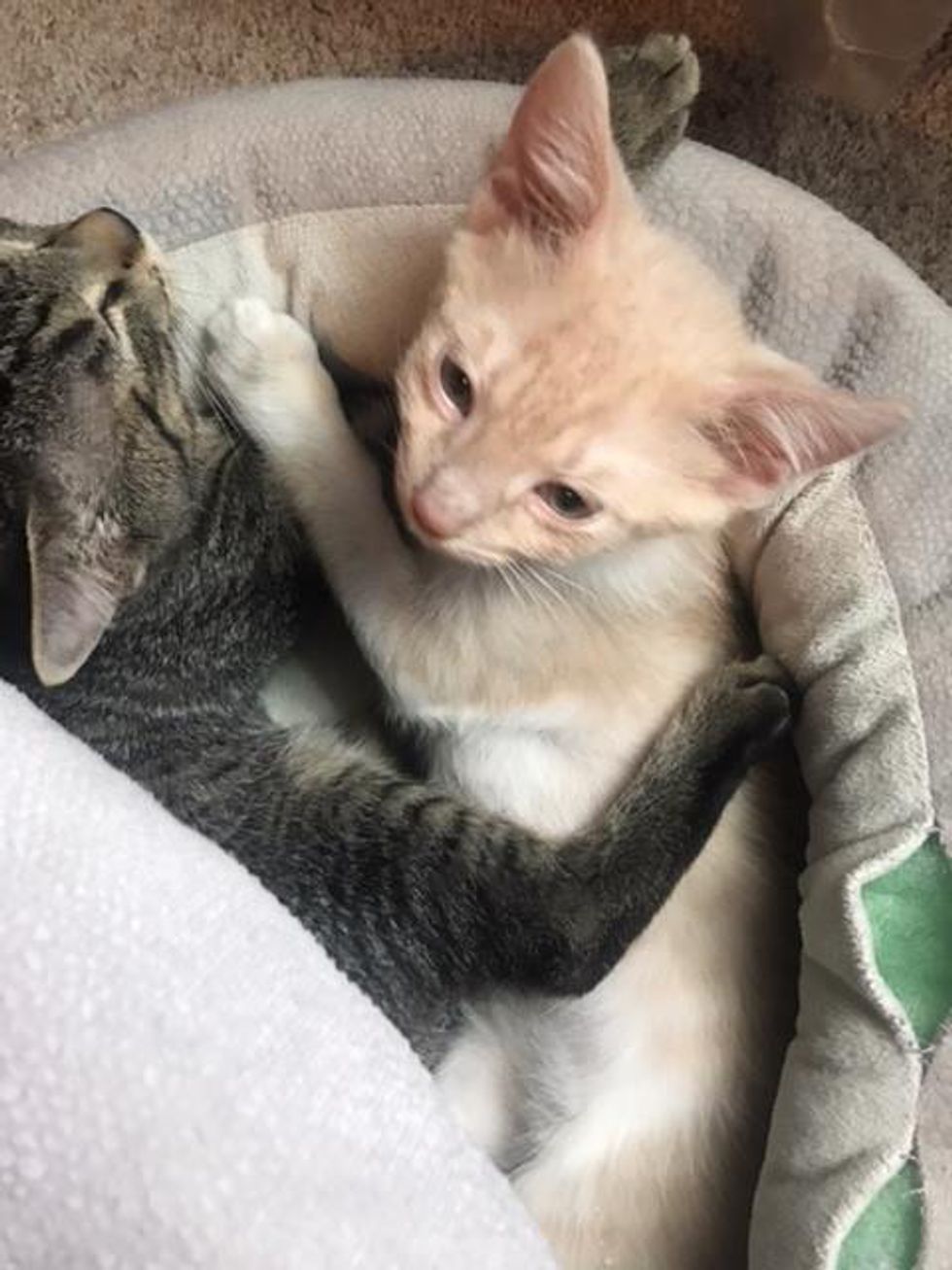 Animal Allies of Texas
Then one day, Neo's siblings were adopted together and it left the little tabby boy alone. "When (Neo's foster mom) put the other two into the carrier to take them to their new home, Neo cried and cried," Animal Allies of Texas said.
Neo curled up in her foster mom's arms all day and wouldn't let go. He missed the companionship with his siblings, and it broke their hearts. They knew right away that there was one thing they had to do to help Neo.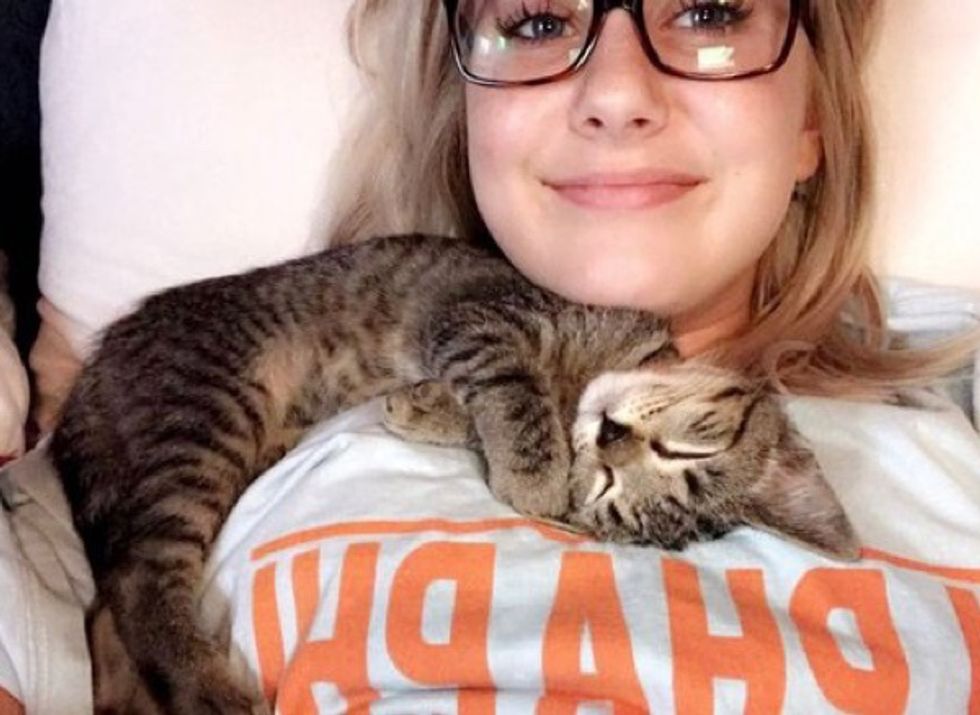 Animal Allies of Texas
Eenie was still with his original foster at the time so they wanted to try placing both together. "Another wonderful volunteer/foster family drove an hour each way to go get him to be with little Neo."

They were worried at first if the two kittens would recognize each other after so long. Once they met again, it was as if they had been together all this time. Neo stopped crying, started playing with Eenie and the two ended up falling asleep cuddling with each other.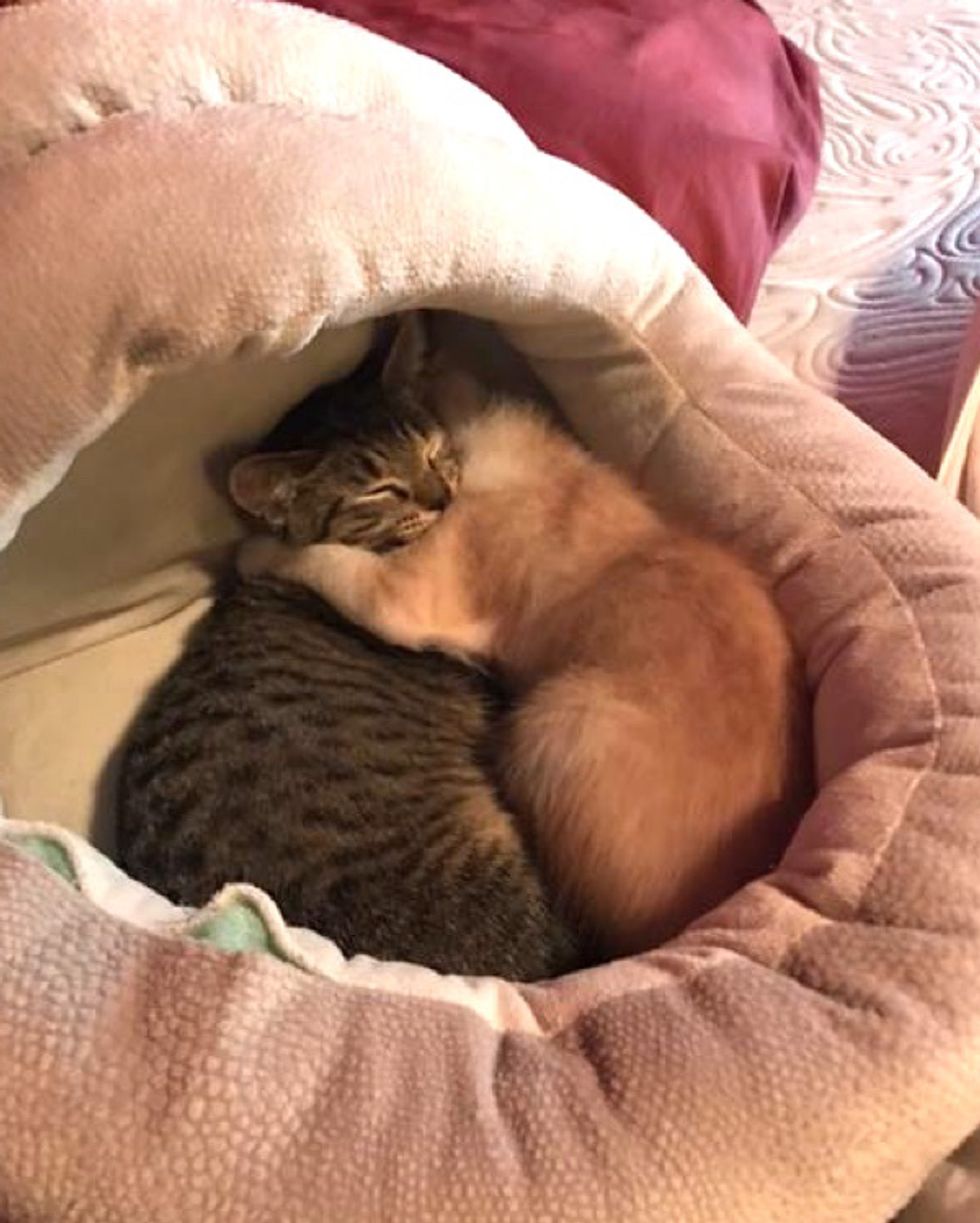 Animal Allies of Texas
Eenie, the easy-going ginger boy, is thrilled to see his old pal and wraps his arm around Neo to comfort him. Neo is snuggling with his best friend and couldn't be happier.

"What love and care can do," the rescue said. "We want these two adopted together, so Neo will not go through that again."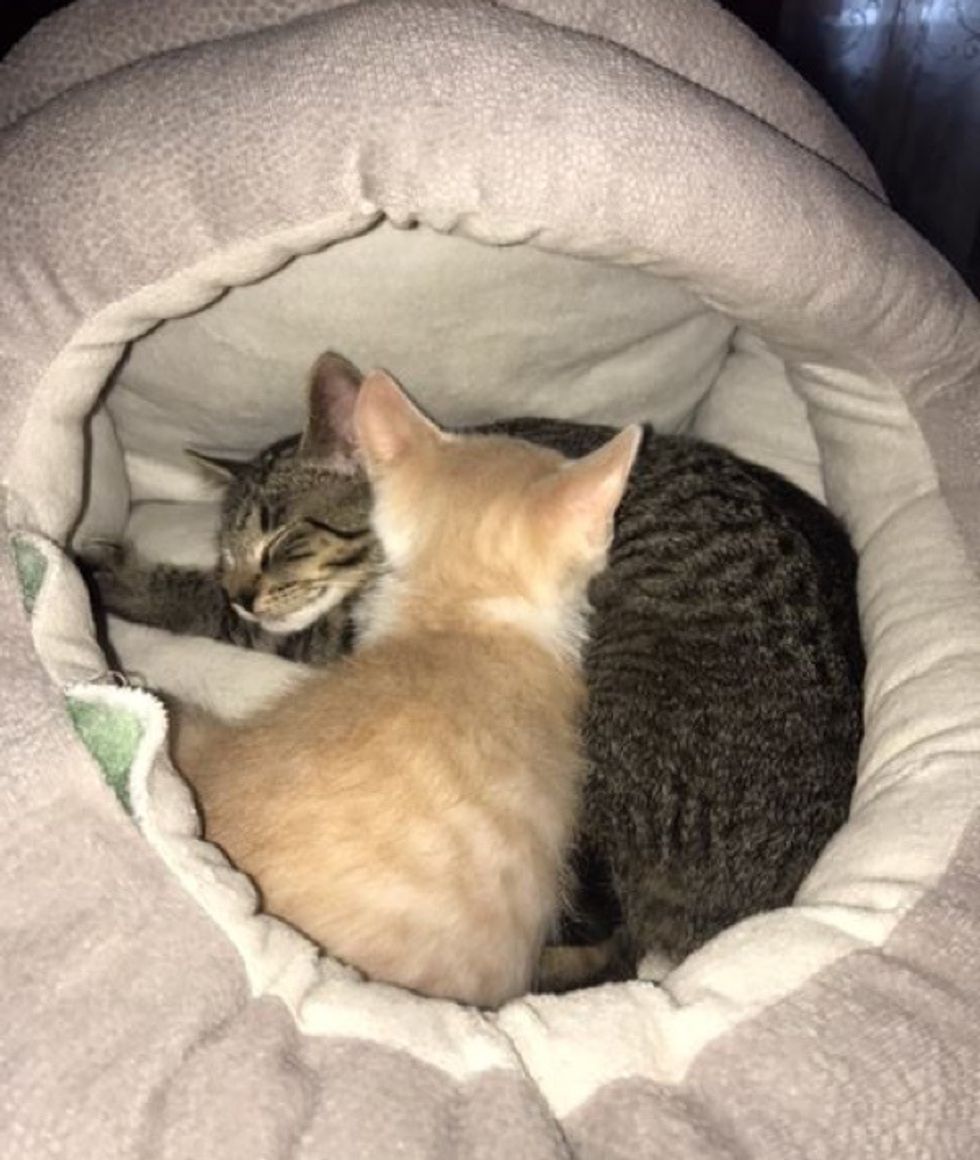 Animal Allies of Texas
Update:
"They were adopted by a lady two weeks ago," Animal Allies of Texas shared the good news with Love Meow. Initially she was looking to adopt just one cat, but after reading about their story on Love Meow, she took both kitties home, so they could be together forever!
Share this story with your friends. If you would like to support their rescue efforts, click here to see how you can help. Follow their updates on Animal Allies of Texas's Facebook page.
Related story: Shelter Kitty Won't Let Go of Her Best Friend When She is Adopted, A Week Later