A man heard meowing coming from the roof of his house on a rainy day. Upon investigation, he found two newborn kittens still with their umbilical cords attached.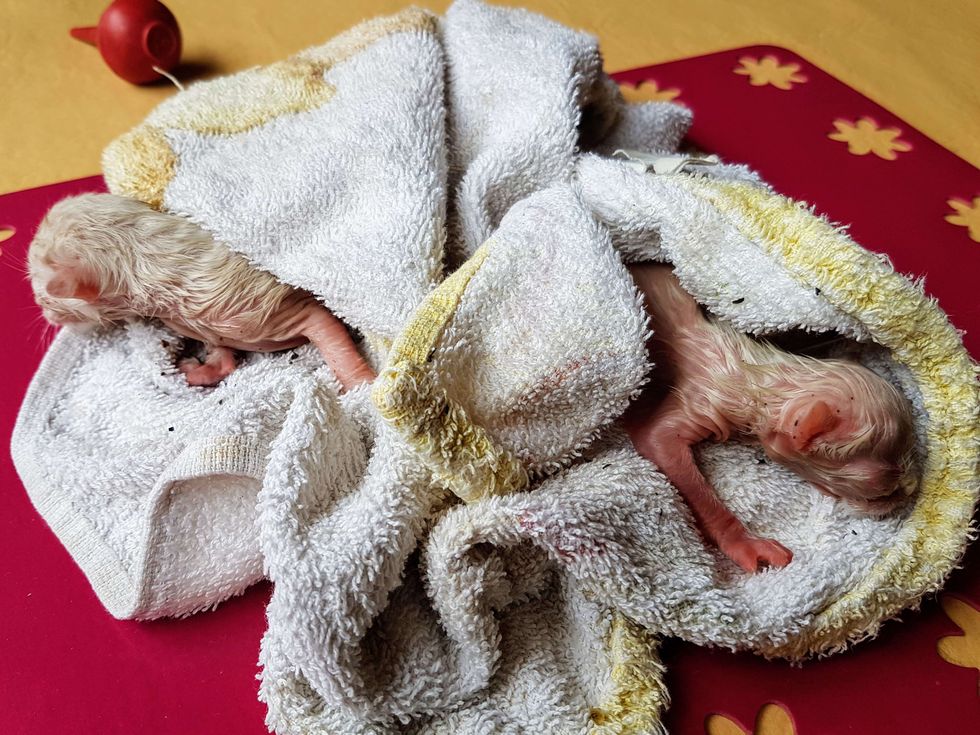 reddit/dmayan
About eight months ago, two tiny newborn kittens were left behind fighting for their lives on a rainy day.
The home owner heard the meowing and traced it all the way up to the roof of his house. He couldn't believe his eyes.

"I found them on the roof of my house. There was no sign of their mother," reddit user dmayan shares with Love Meow.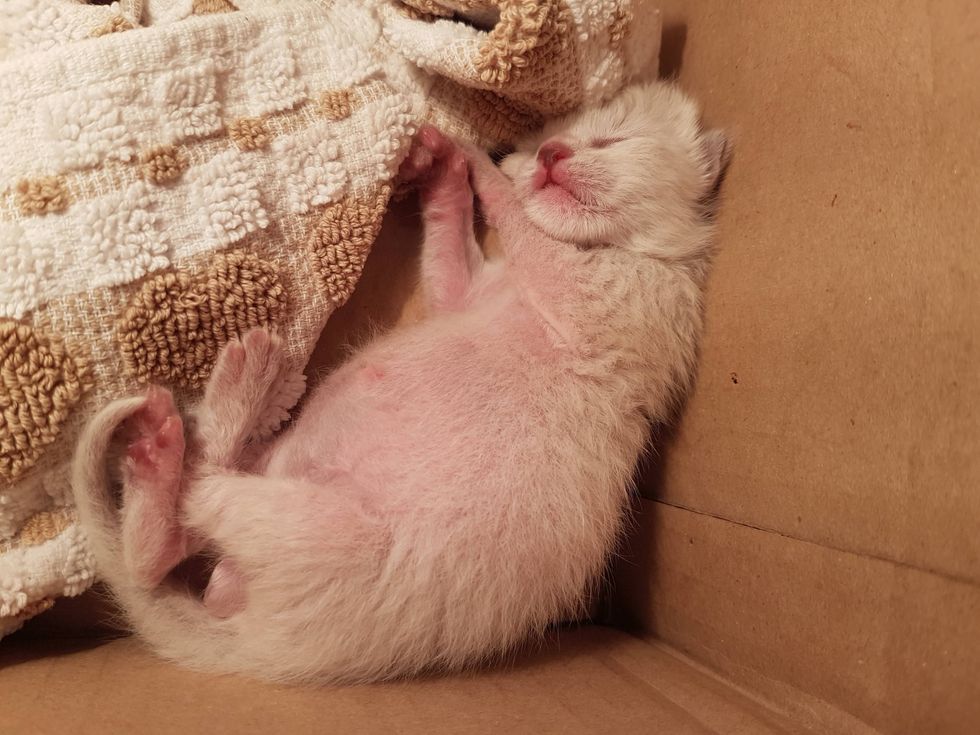 reddit/dmayan
He has a few cats of his own and knew right away that the tiny babies needed immediate help. Leaving them out in the rain for even a minute longer would have been certain death for them.
He brought them inside his home, dried them up with a towel, cleaned their eyes, kept them warm and began the around-the-clock care.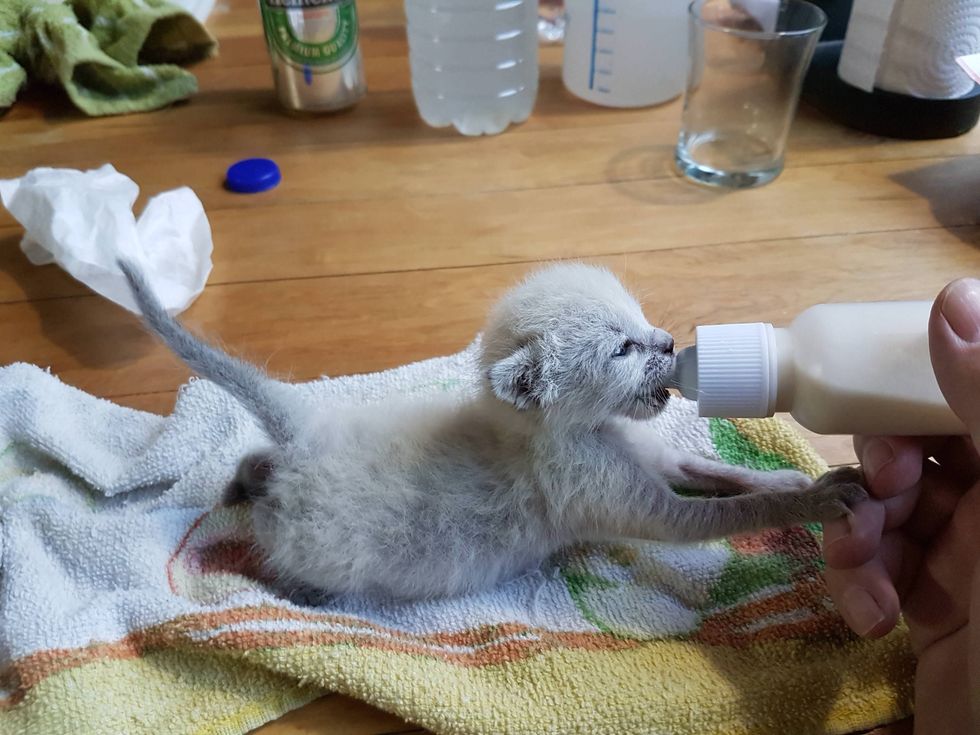 reddit/dmayan
One of the kittens eventually succumbed to pneumonia and passed away three days later despite all the effort put into bringing her back.
The other kitten never gave up fighting and finally came around once his eyes were opened.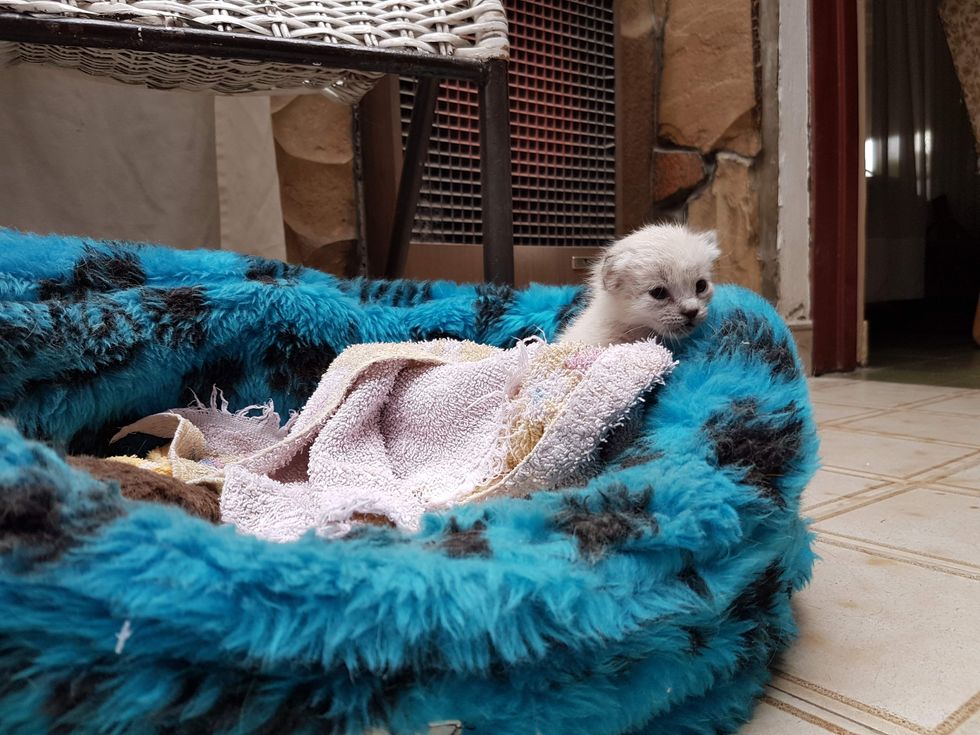 reddit/dmayan
The kitty was named Maui.
A few weeks after the rescue, little Maui's personality began to show. He loved to explore around the house and follow his human everywhere he went.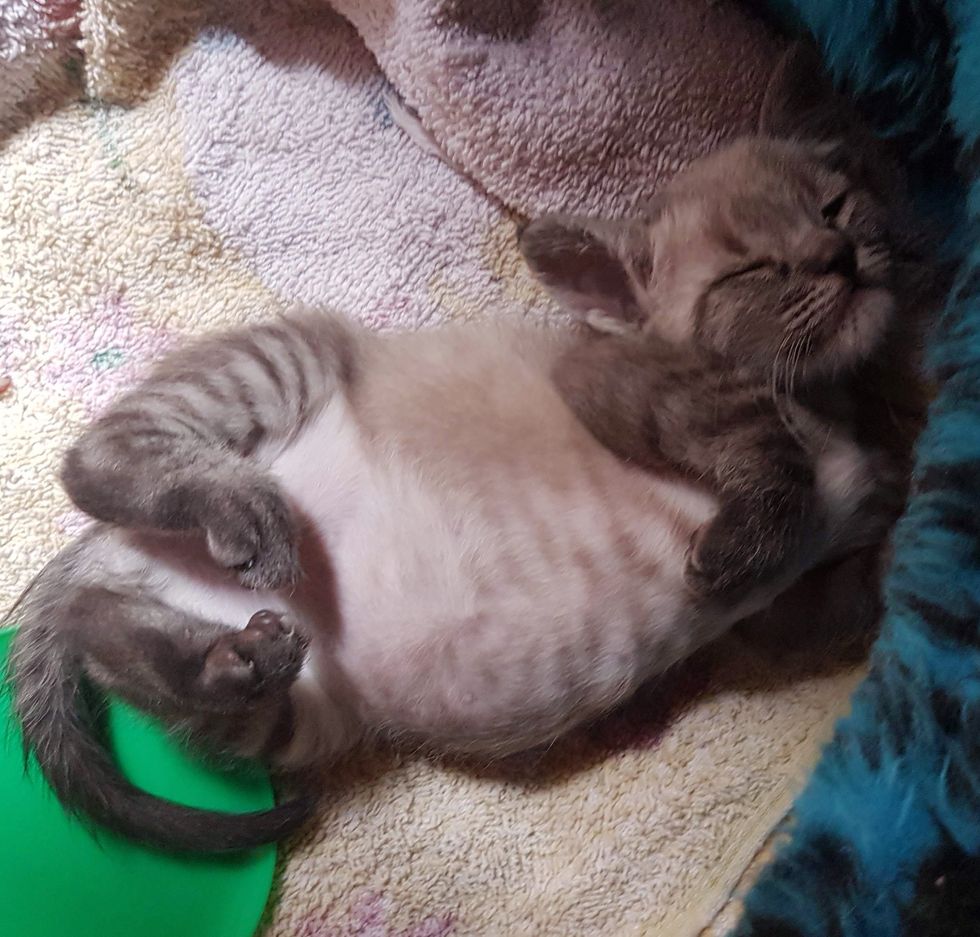 reddit/dmayan
No one knows how the kitties ended up on the roof, but it's possible that the mother cat either dropped them while trying to move her babies or they were not in good shape, and the mother decided to let them go.
Maui was so tiny when he was found but the little guy had amazing fight to live and the pipes that never failed to let his humans know when he needed food.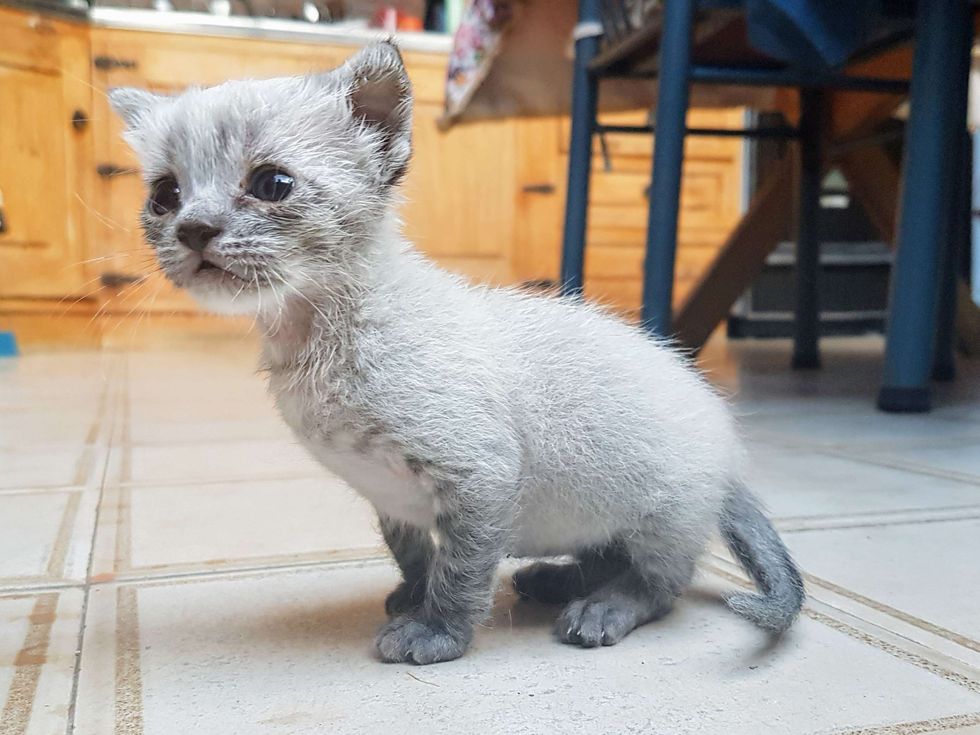 At one monthreddit/dmayan
A few months later, he grew into a gorgeous seal-point Siamese.

Maui loves his big bed that he shares with his humans.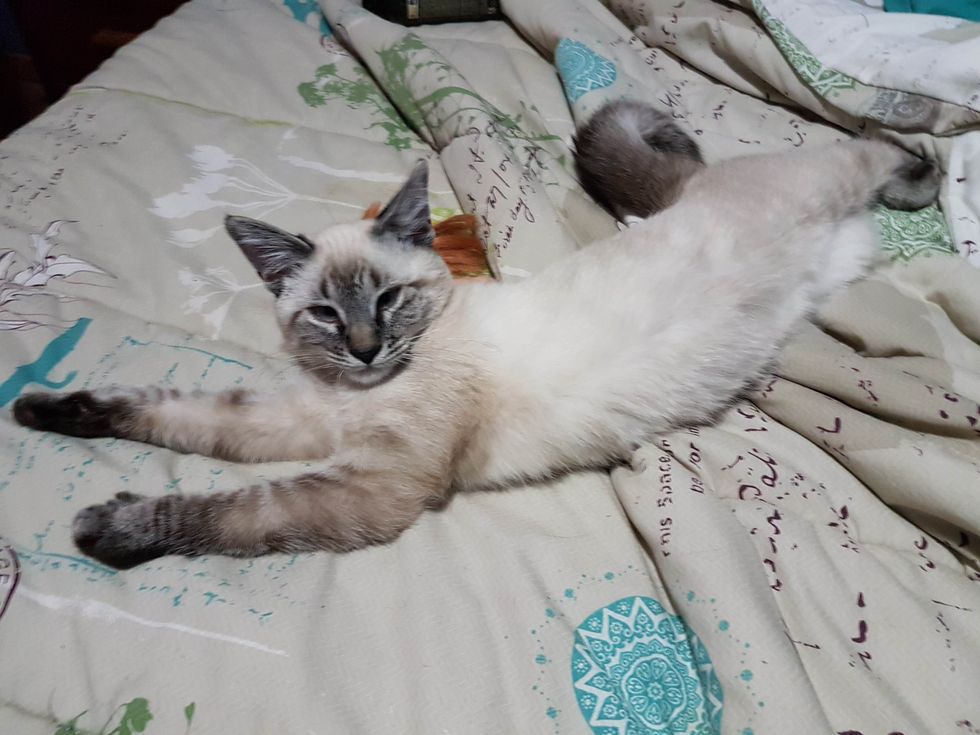 reddit/dmayan
He lives with several other feline friends in the house. They get along beautifully like a big happy family.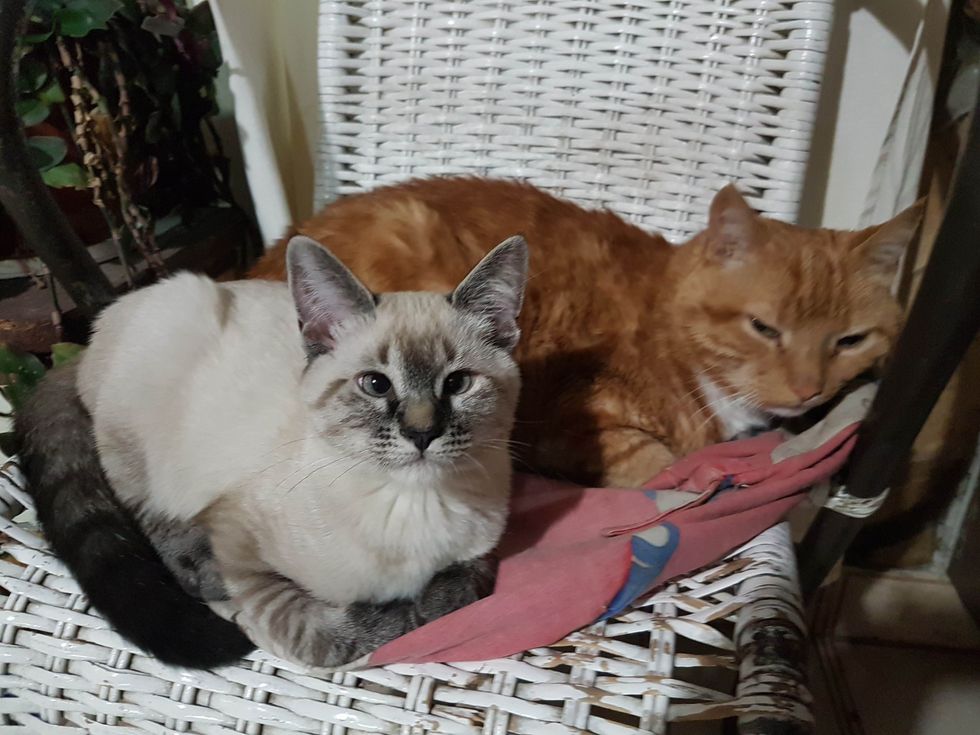 reddit/dmayan
Eight months old now!
What a handsome boy he's become!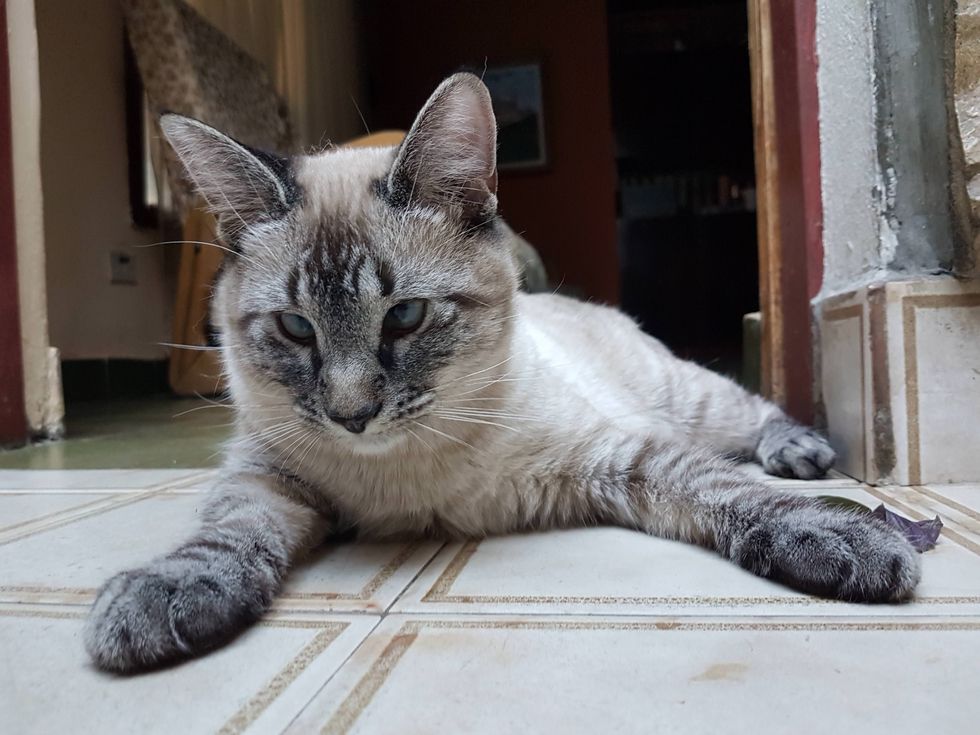 reddit/dmayan
More than half a year ago, Maui was found on the roof crying in the rain.
Now he's all grown up, living like a king at his forever home.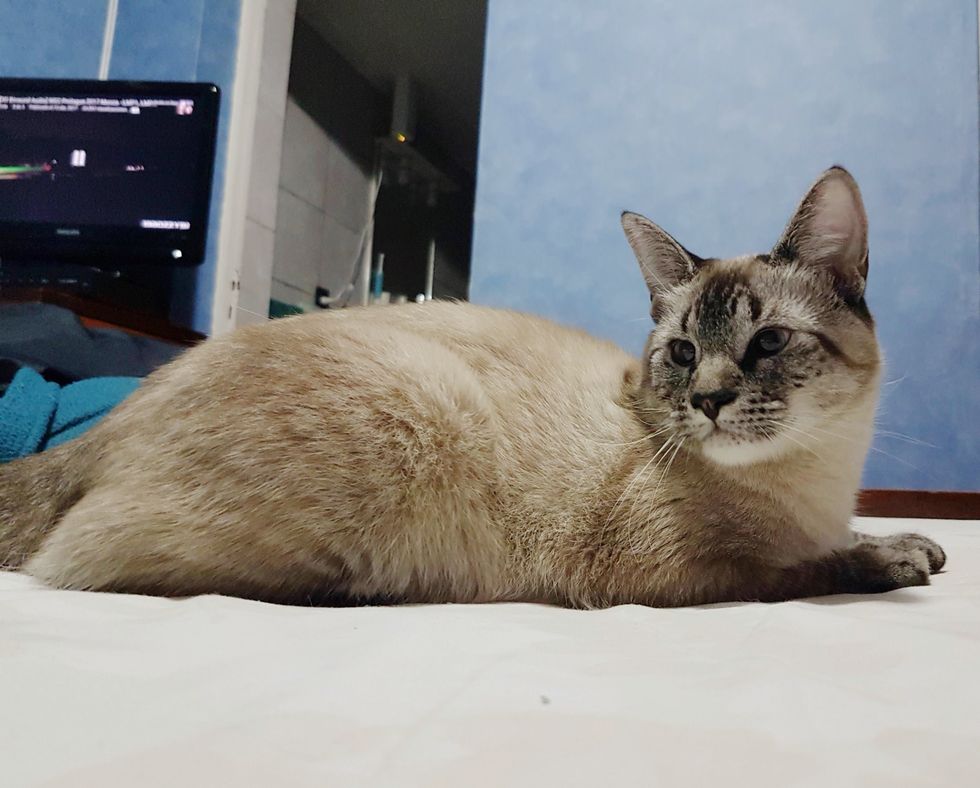 reddit/dmayan
Share this story with your friends.
Related story: Tiniest Orphaned Kitten Found in Field Cries Out for Love, Then and Now