A tiny kitten made an incredible come back and grew to be a beautiful cat with the help of her rescuer.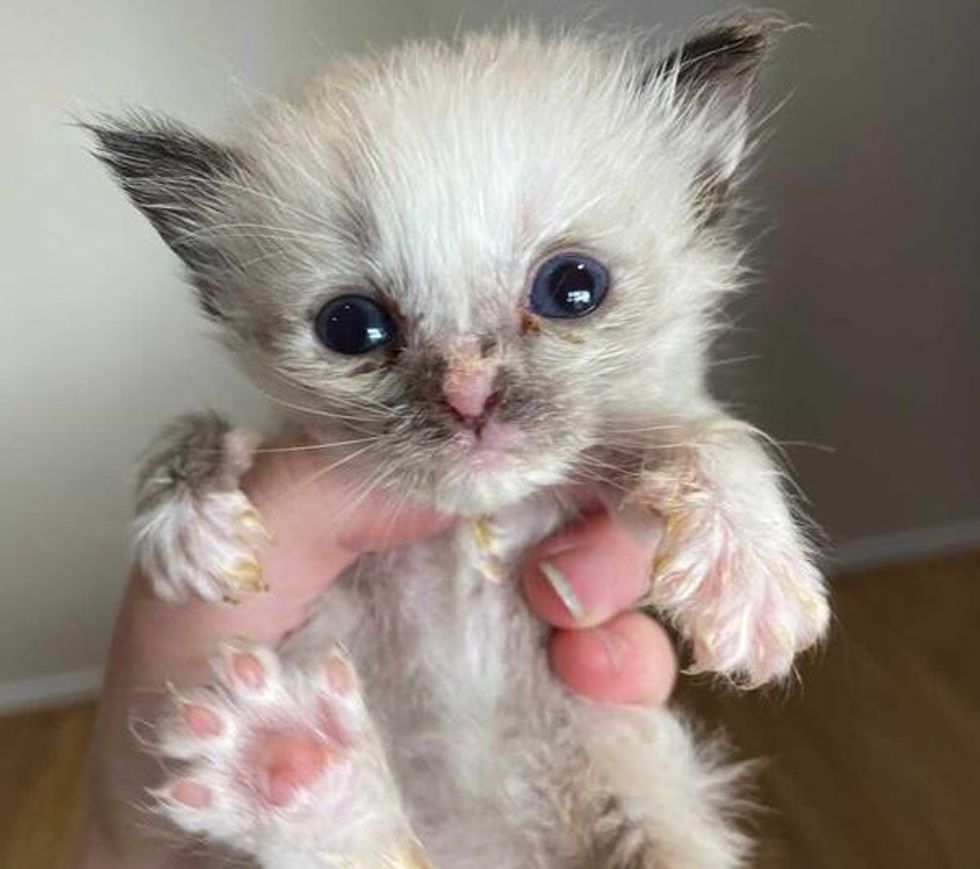 Wasp the kittenAmber Spencer
Amber Spencer, a fosterer of Perth Rescue Angels, was at the vet to say goodbyes to her beloved 20-year-old foster cat Nancy, when she learned about a litter of kittens needing urgent help.

"My sweet girl Nancy is the only reason I met them that day. I decided I had to take them," Amber shared with Love Meow. "The kittens came in from a less than ideal home through one of our local rangers."
Amongst the surviving kittens, Wasp, a Siamese mix, was the tiniest of the bunch. She was severely dehydrated, anemic and emaciated. Despite all the odds stacked up against her, she was hanging in with all her might.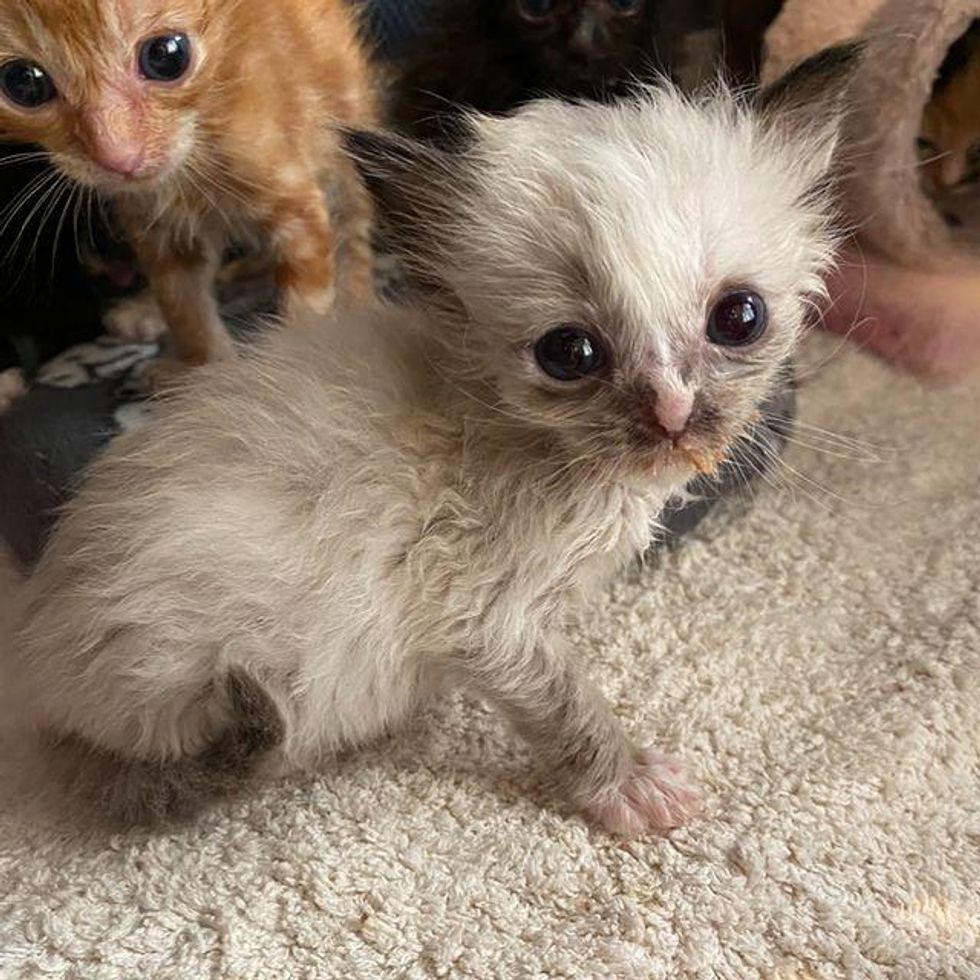 Amber Spencer
At six weeks old, Wasp was just the size of a one-week-old kitten. "When they arrived, Wasp was the smallest weighing 120 grams, with the biggest being her brother who was 220 grams."

Amber fed them every hour with supportive care and was determined to nurse them back to health. It was touch and go from the beginning despite the painstaking care from their foster mom.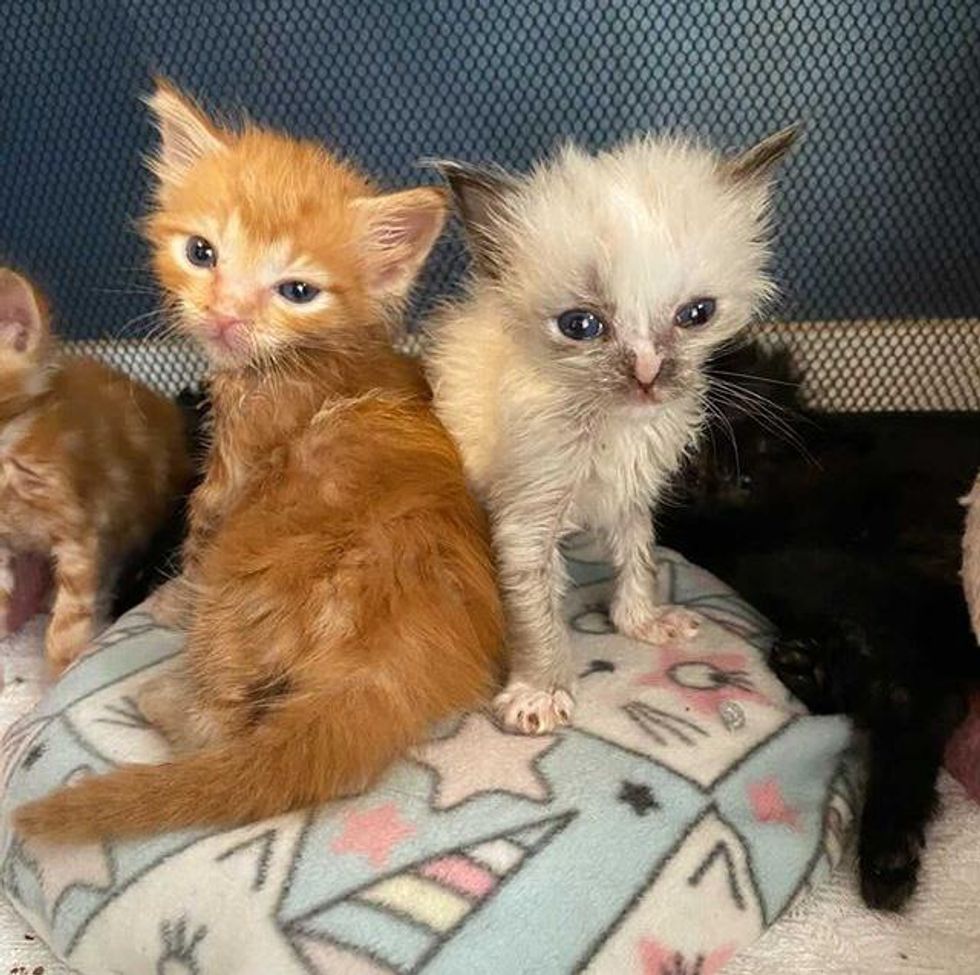 Wasp the kitten and her siblingsAmber Spencer
"Three days after I picked them up, I spent the entire day at our vet clinic stabilizing them and monitoring them with the help of the fantastic team at Best Friends Family Vet," Amber told Love Meow.

Wasp had a hard time making gains due to a host of health issues. It became clear that she would need one-on-one intensive care. The little warrior kitty continued to try to get better with every ounce of strength that she had.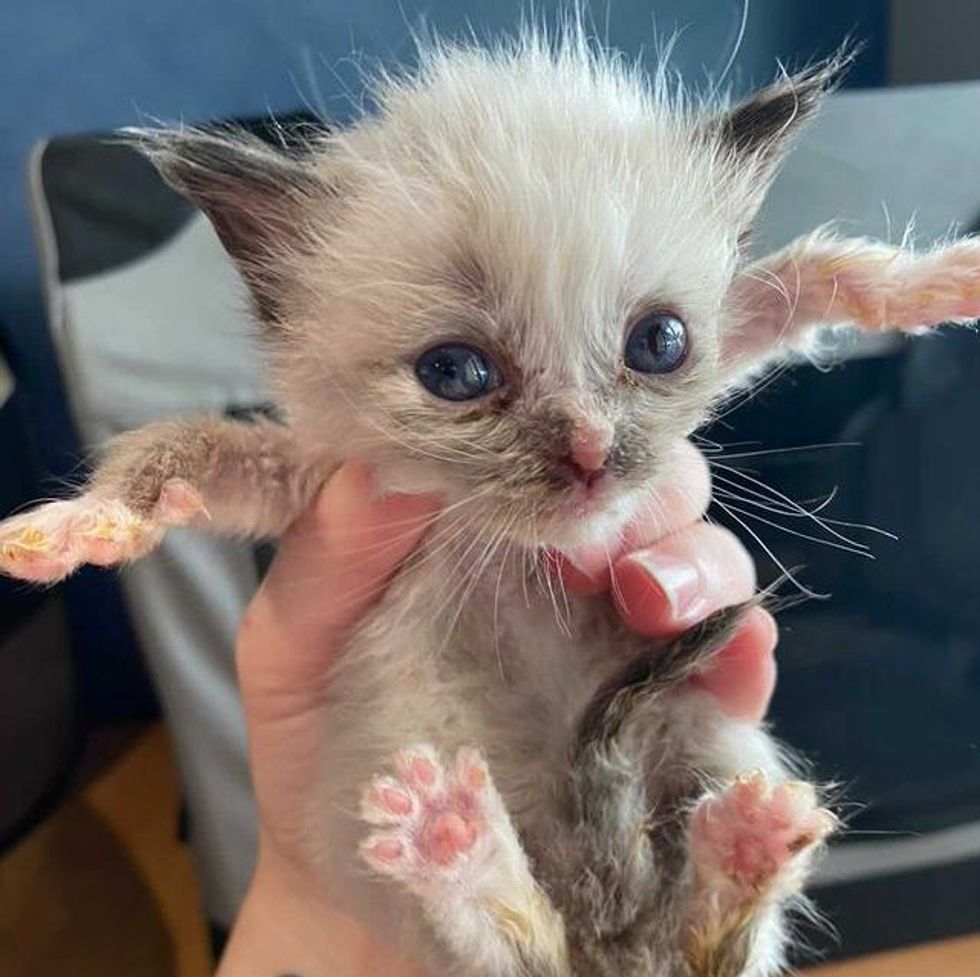 Amber Spencer
Amber cheered her on at each feeding, and showered her with all the snuggles she could possibly supply. She didn't know if the kitten would pull through, but she saw the fight in her eyes and knew Wasp wanted to live.

"The first time I truly realized she was going to be okay was when one morning I looked at her, and it just hit me how much she'd filled into her face and body. She just looked like a different kitten," Amber shared with Love Meow.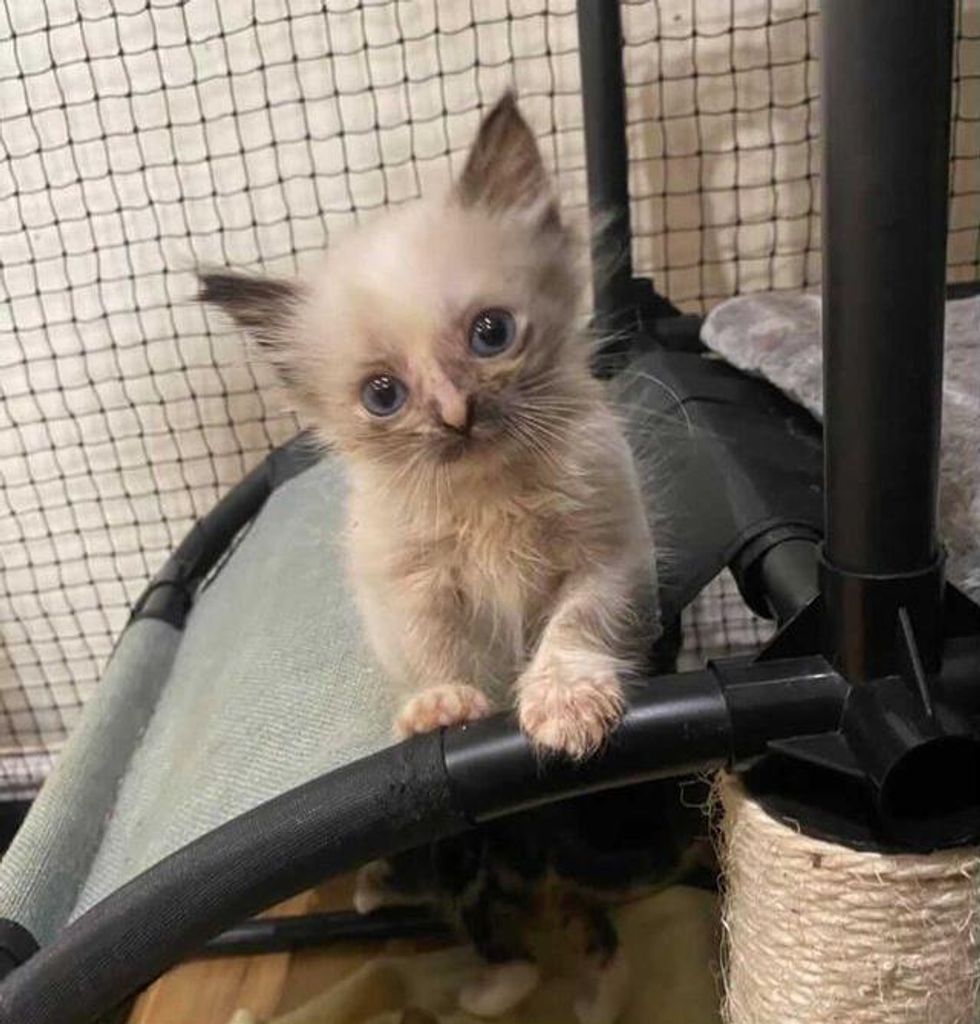 Wasp the kitten began to thriveAmber Spencer
As soon as Wasp got some energy in her feet, she began to explore and even try to run around her pen with her larger siblings.
"She was always the first to greet me and make her silent little meows. She just had so much personality, and I was truly in awe of her."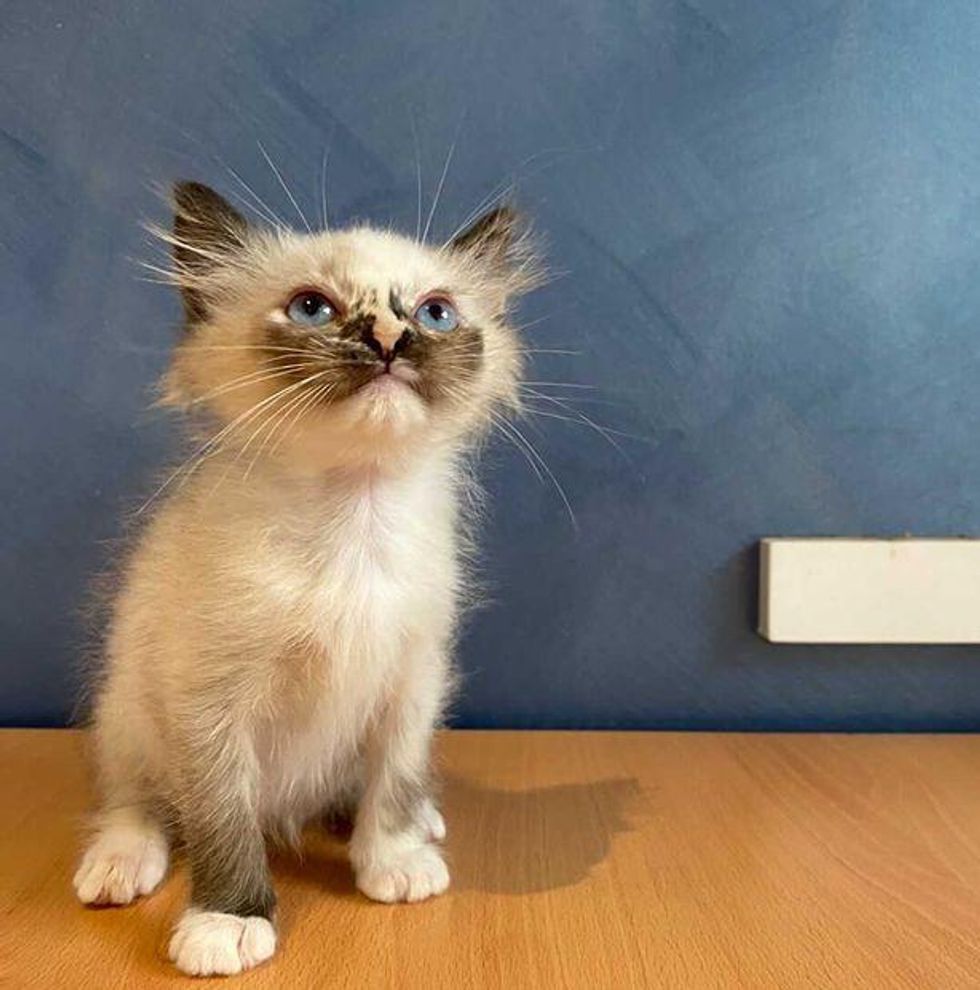 Transforming into a healthy, happy young catAmber Spencer
As Wasp grew, her affection for her humans amplified. Whenever Amber entered the room, the sweet kitten would meow at her foster mom for cuddles. She was adamant about getting what she wanted.

Wasp was finally big enough for her next chapter in life after a long, triumphant journey.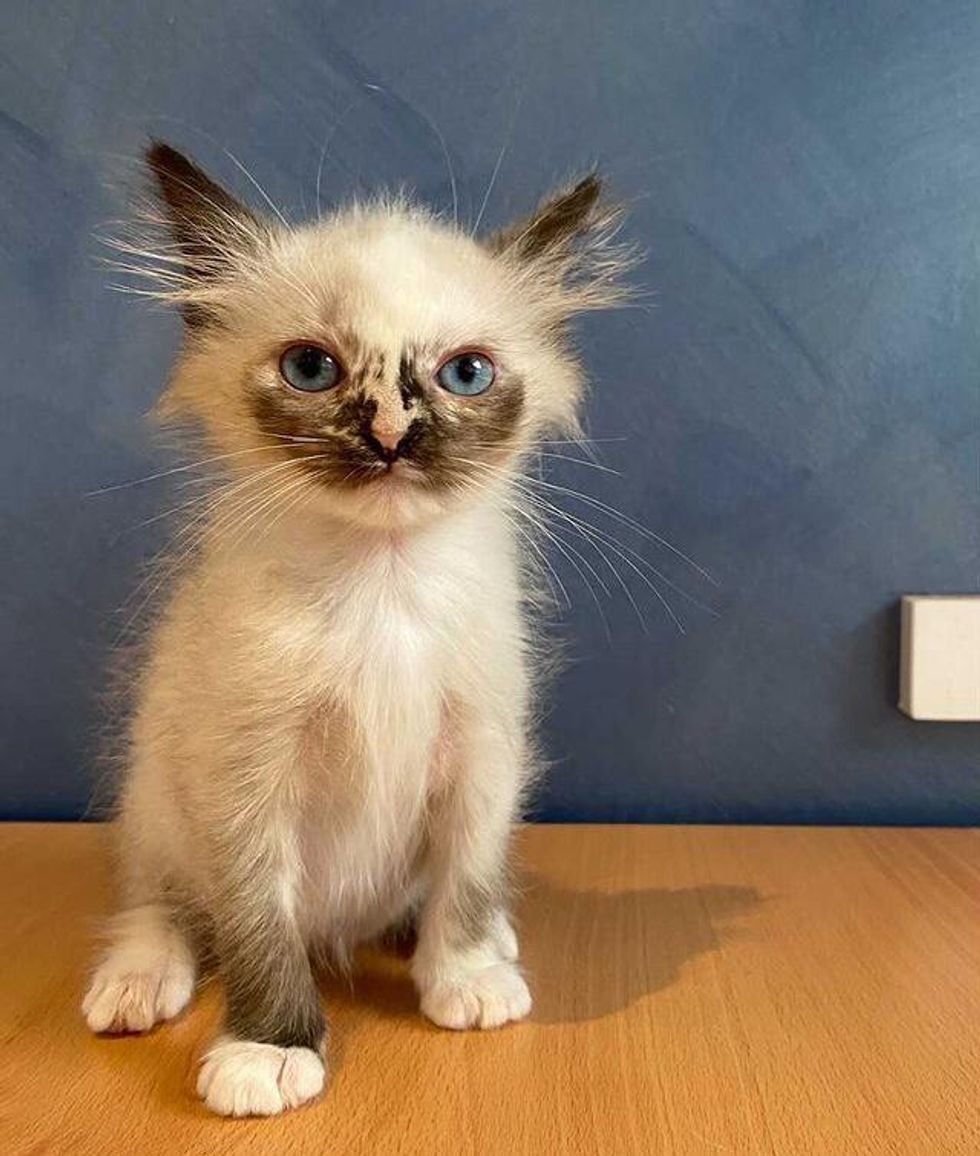 Amber Spencer
One day, Nicole, a veterinarian, came to visit the rescue through another volunteer, when she noticed the little Siamese mix looking in her direction.

"She absolutely fell in love with Wasp, and Wasp her, and I knew there was no better home for her," Amber told Love Meow.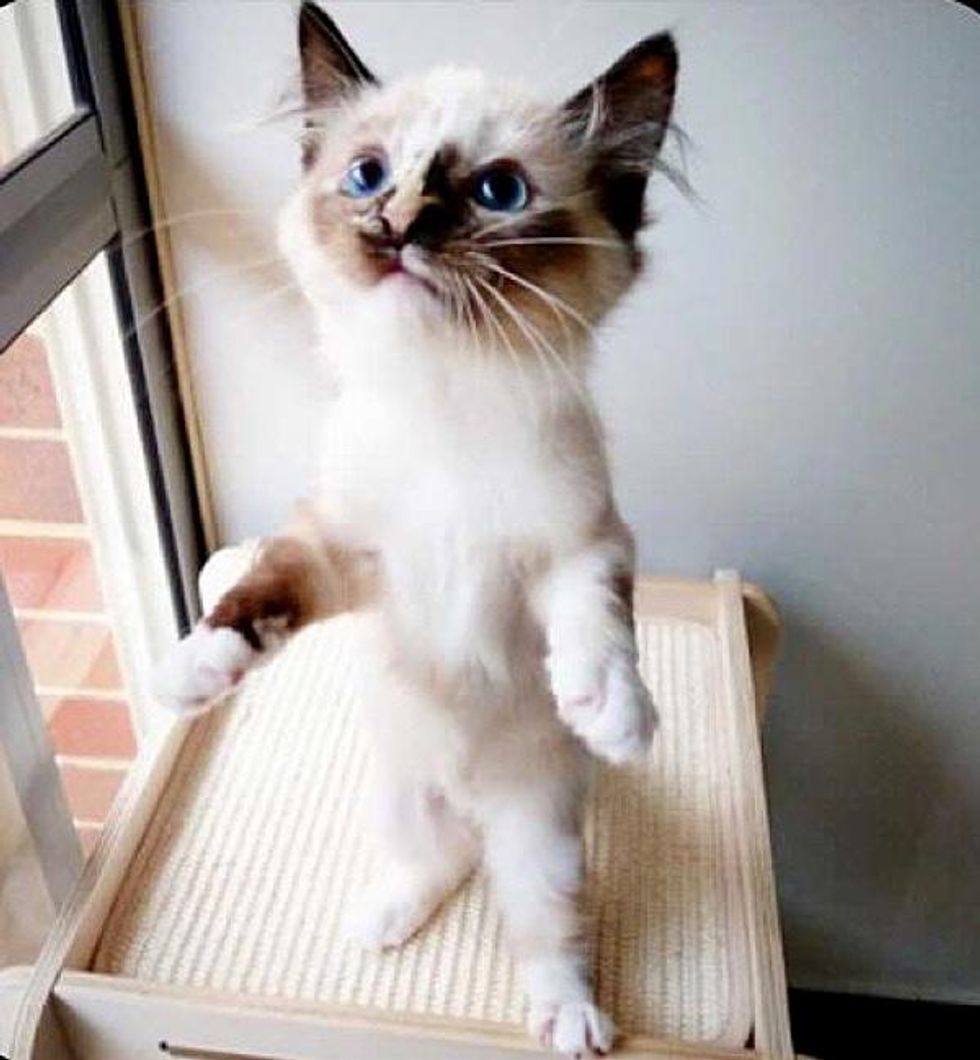 Wasp the Siamese mix in her forever homeNicole
"Nicole built her a cat run and spoilt her rotten. She sends me regular updates and is teaching Wasp tricks."

The pint-sized kitten has blossomed into a gorgeous young cat. Wasp now has four rescue canine friends to snuggle with every day.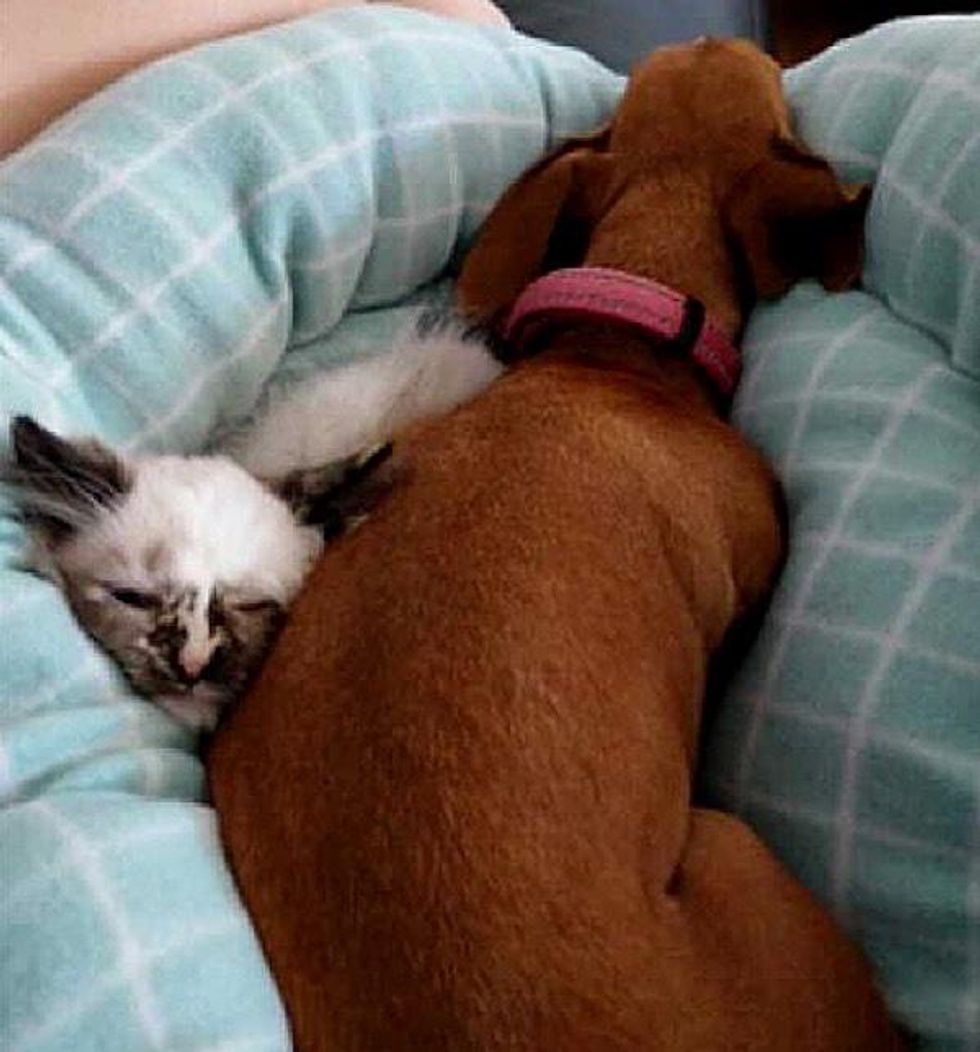 Kitten and her dog buddyNicole
"She is obsessed with her puppy friends and so happy."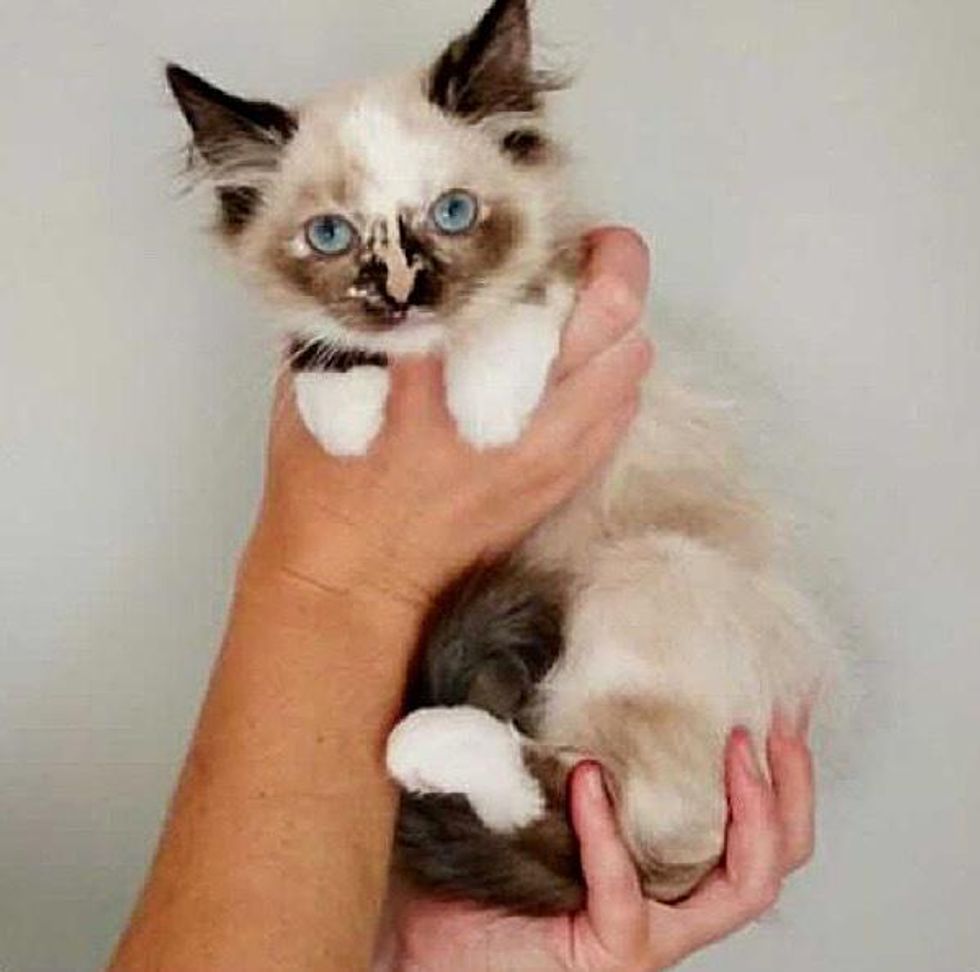 The glow-up!Nicole
Share this story with your friends. Follow Amber's foster kitties on Instagram.
Related story: Kitten with Unusual Coat is Taken in By Cat Family After Being Found on Sidewalk