A little singleton was rescued along with her cat mama when she was five days old. To the rescuers' surprise, the kitten was only the size of a newborn.
Meet little Selene!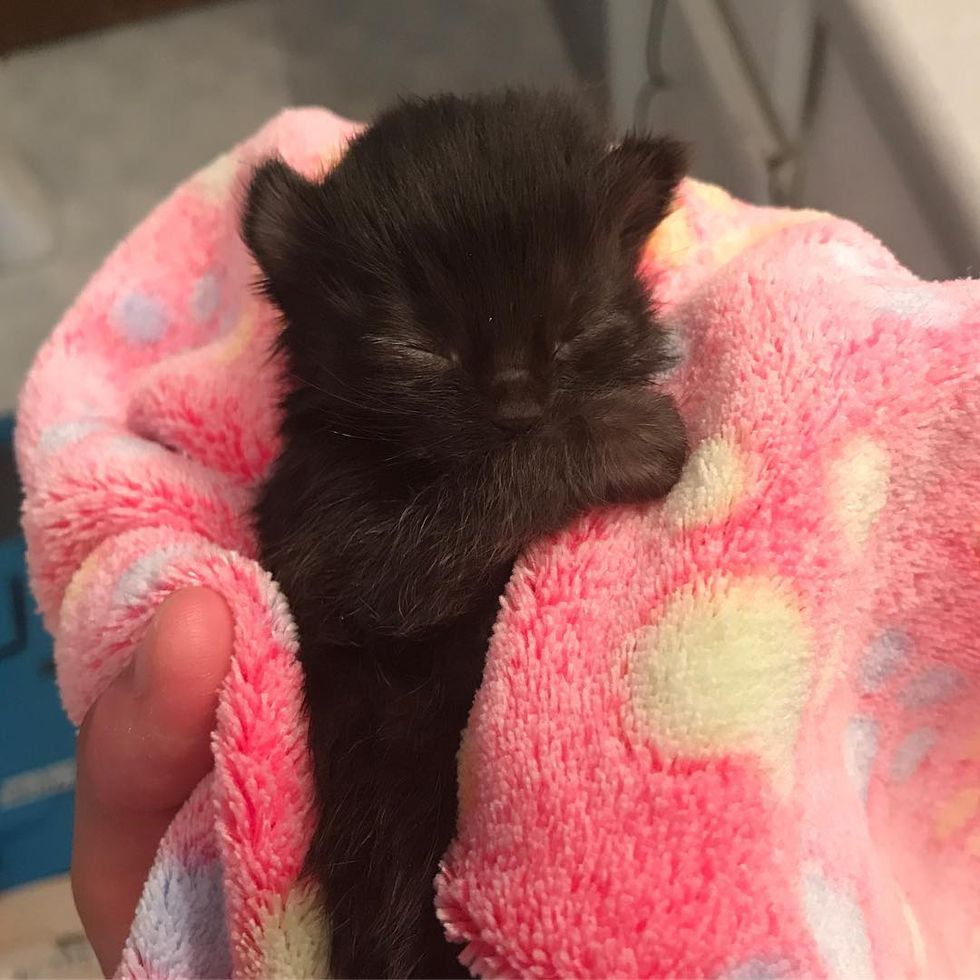 Shelby @fosterkittenlove
Cat Adoption Team, a rescue group in Sherwood, Oregon, took in Mama Muse and her kitten from a county shelter. The tiny feline was almost a week old. Her eyes were open, but she was only the size of a newborn with her umbilical cord still attached.

"I thought she was the most adorable little alien kitten I'd ever seen," Shelby, foster mom, told Love Meow.
After getting mama and her baby situated into their foster home, it was clear that momma was aloof with her baby and was not willing to nurse. Baby Selene wailed for her mother's attention but wasn't receiving it.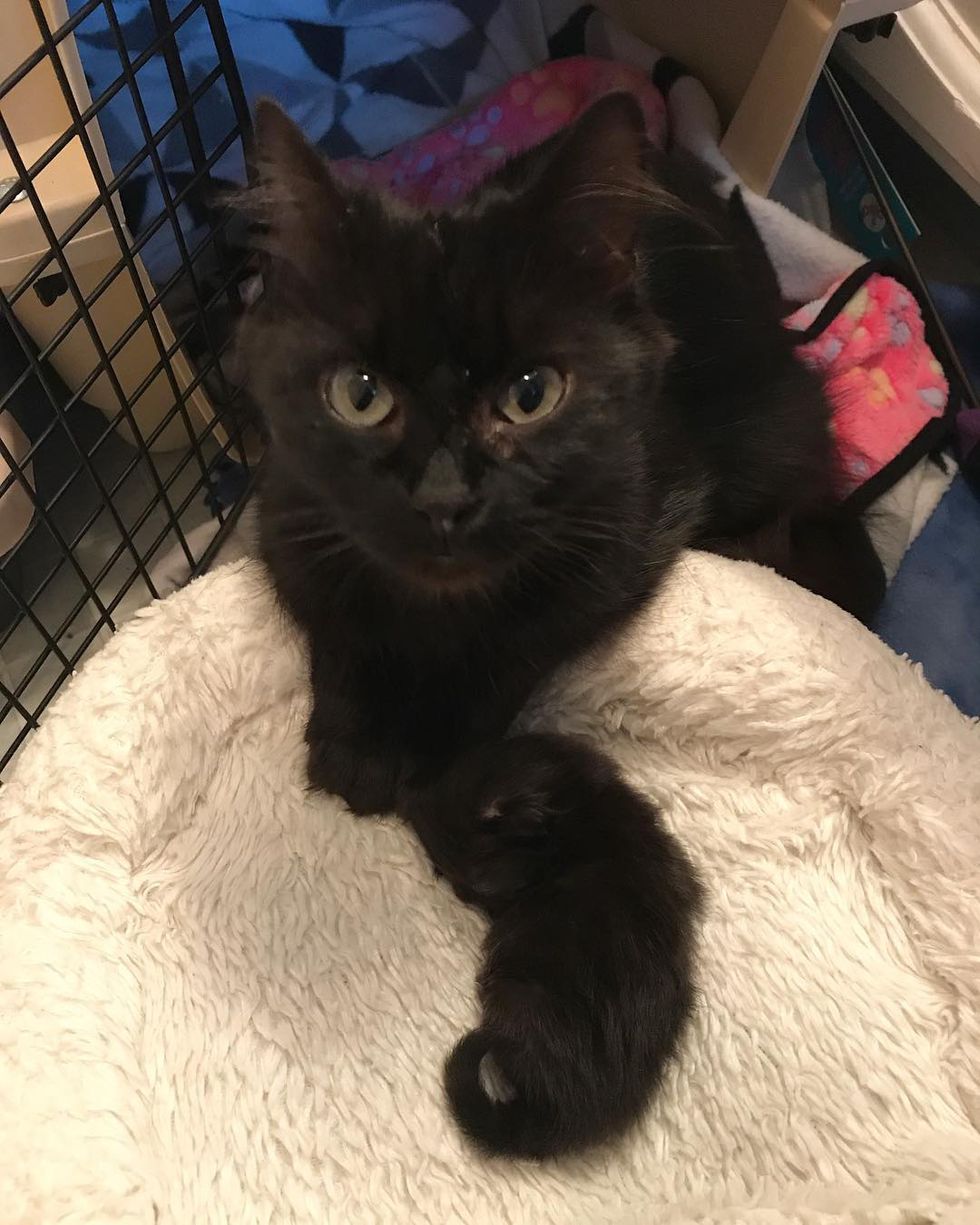 Shelby @fosterkittenlove
"I made some kitten milk replacer and offered it to her. She downed it. She was so hungry that she didn't seem to care where the food was coming from or that it tasted different."
They found out that Mama Muse was no longer producing milk, so Shelby took on the co-parenting role to syringe feed the kitten round-the-clock.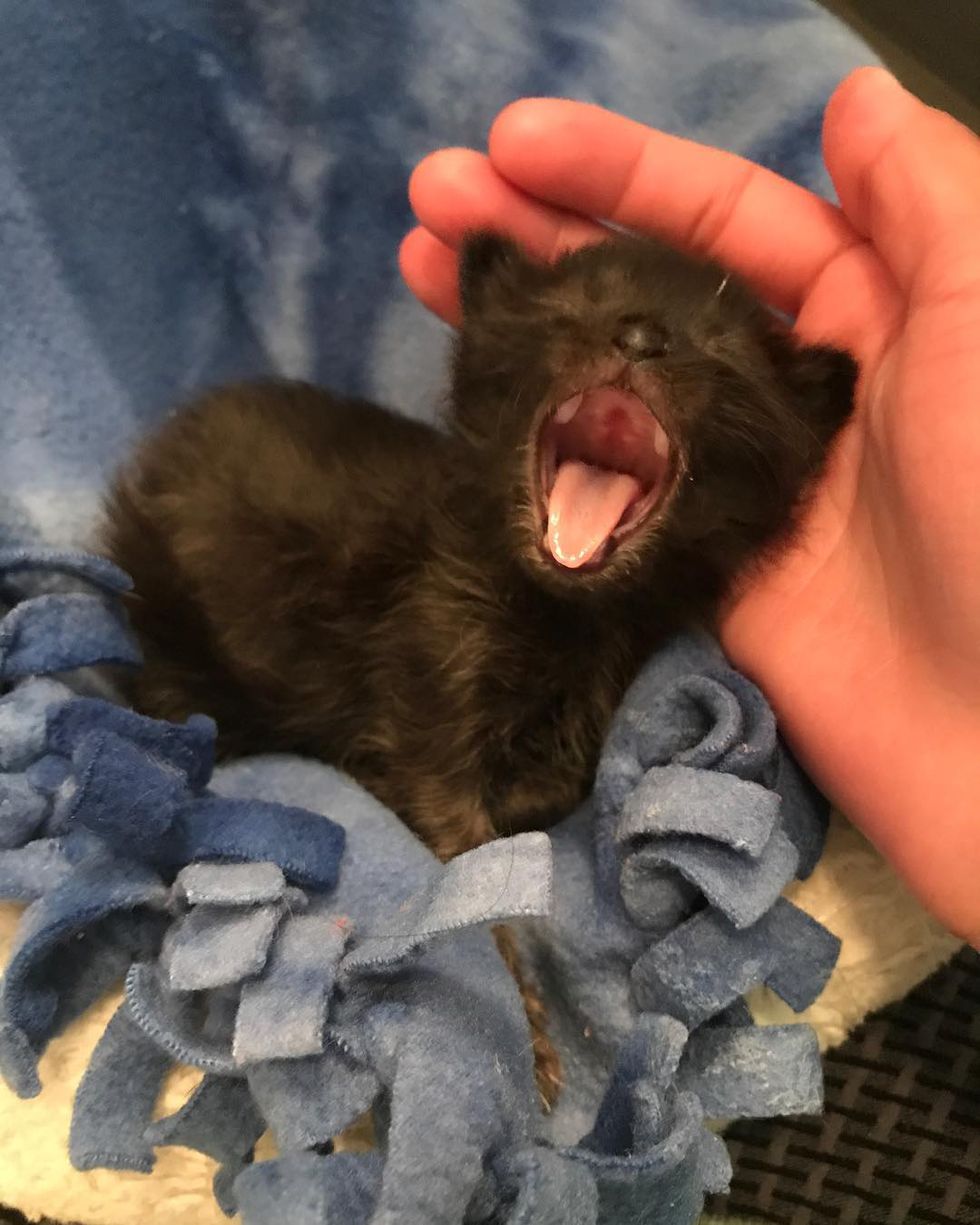 Shelby @fosterkittenlove
Despite how tiny she was, Selene worked hard to get bigger each day. She never complained when she ate from a syringe and always finished her food.

The little milk-faced baby began to thrive.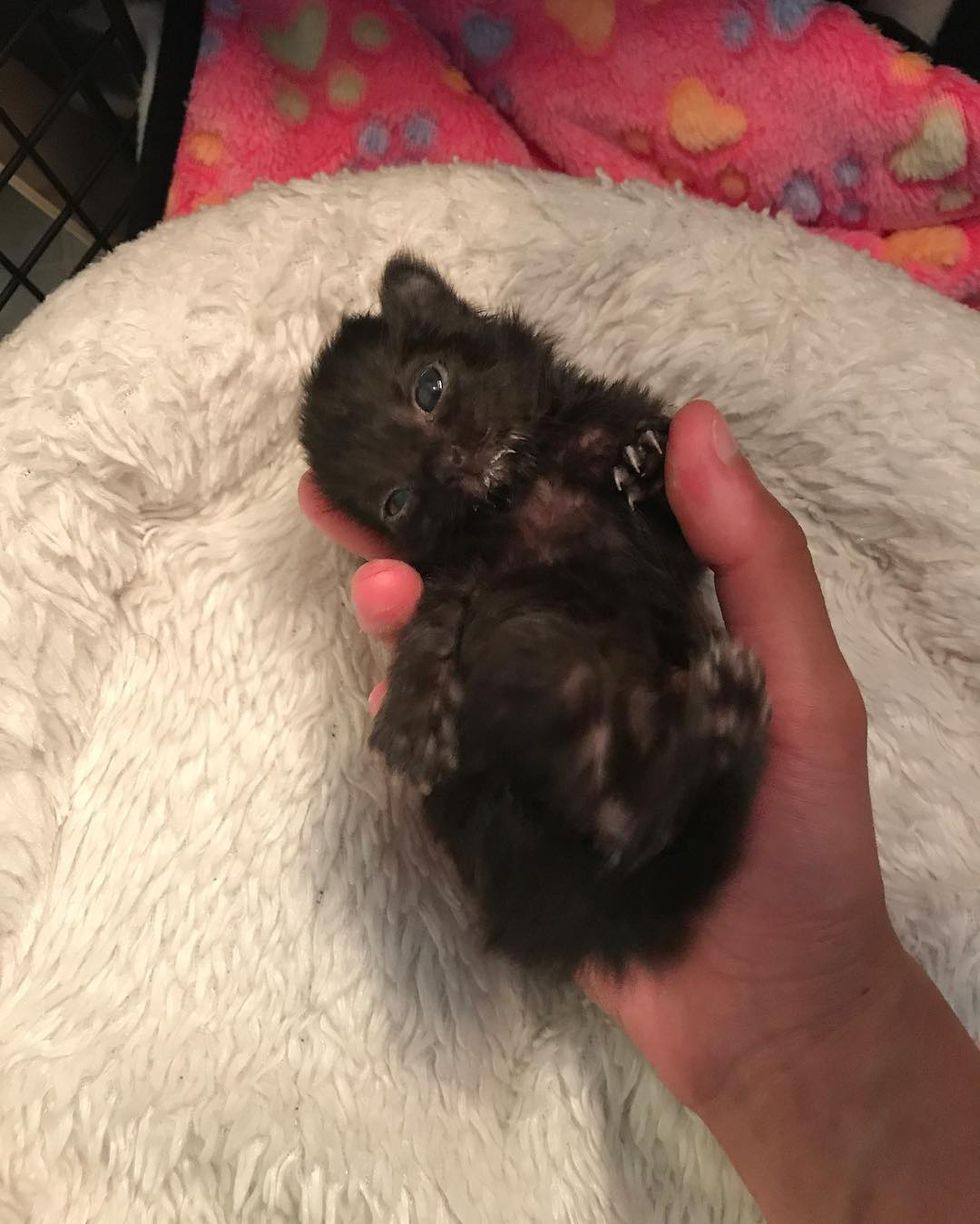 Shelby @fosterkittenlove
"It has been so nice to have such an easy little bottle baby… This little fighter has made this a breeze," Shelby said.

Eating like a champ!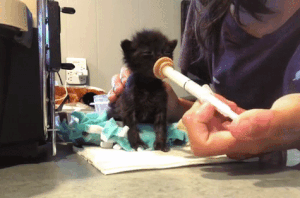 Shelby @fosterkittenlove
At two and a half weeks, Selene's umbilical cord was still attached — they are supposed to fall off within the first week after birth. Mama Muse gave her a bath and tried to remove it but it was torn open.
In order to prevent the wound from being licked, Shelby came up with an idea.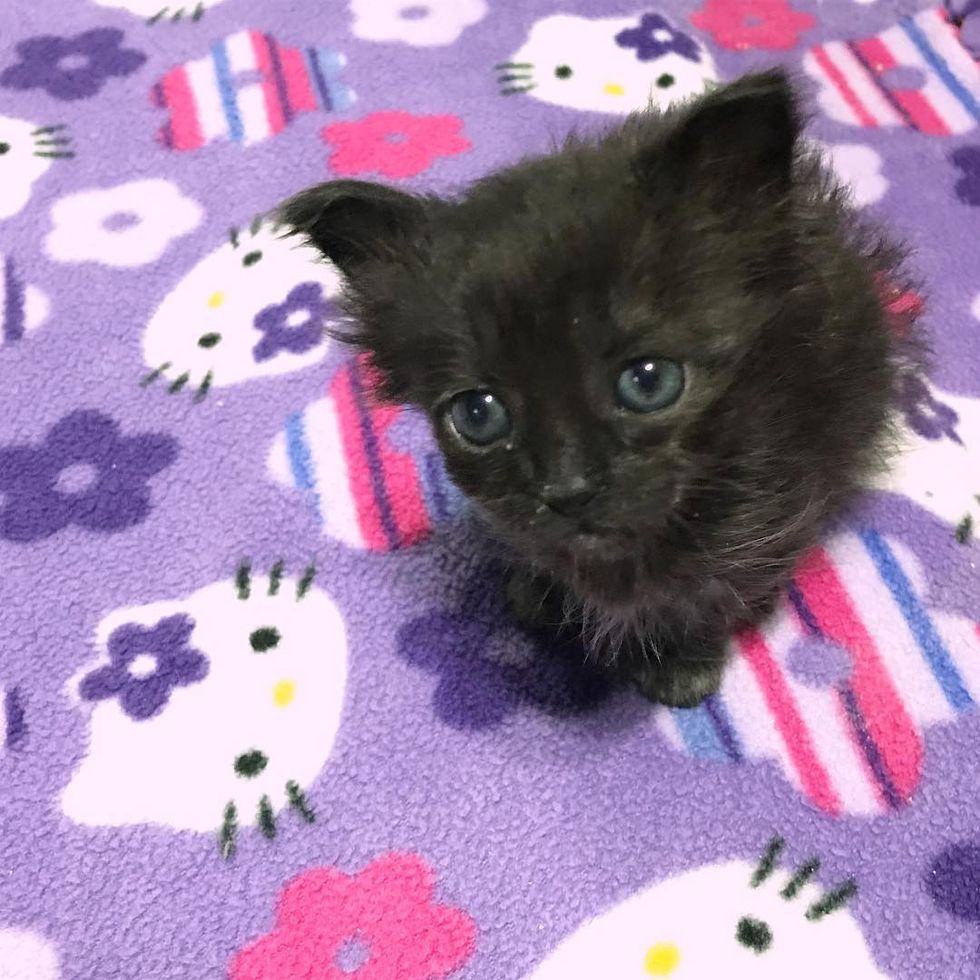 Shelby @fosterkittenlove
She fashioned a few fuzzy socks into kitten-sized sweaters to protect the kitten.
The little girl took them in stride.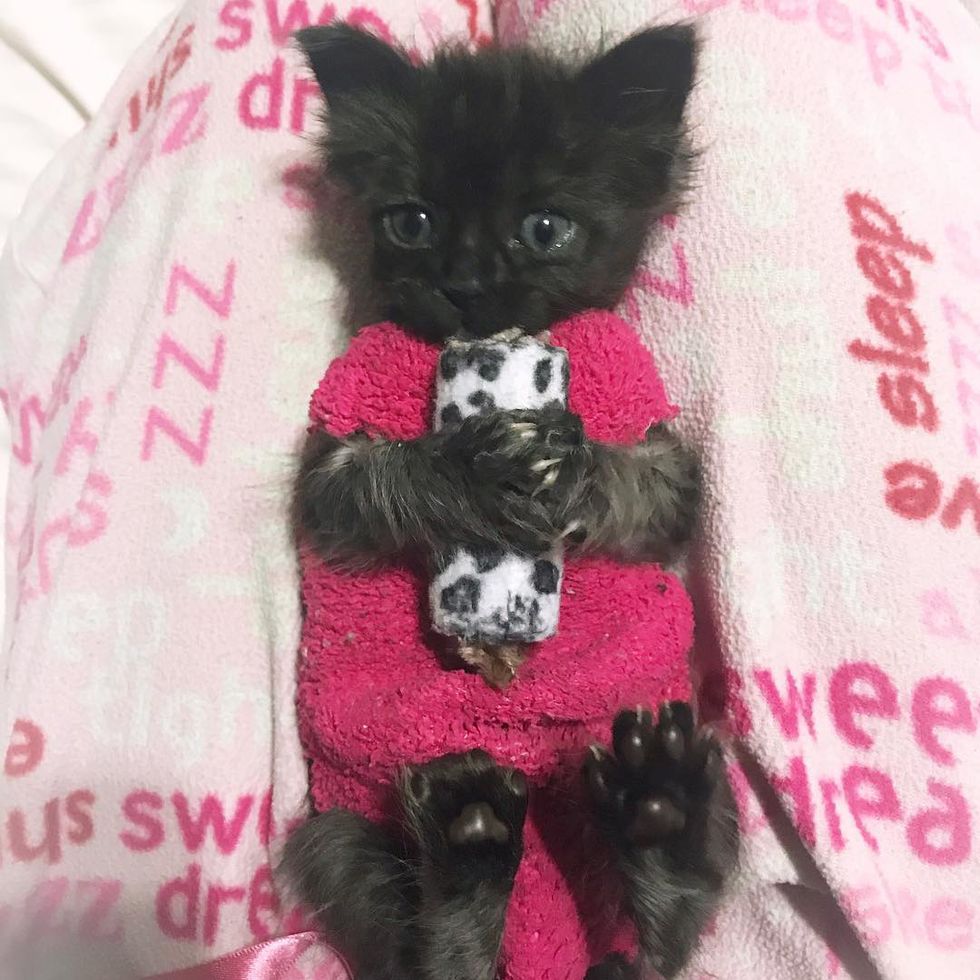 Shelby @fosterkittenlove
The sweet kitten became very attached to her surrogate mom and would cry until she was held.
Shelby made a pouch so Selene could nestle in and to be carried around the house.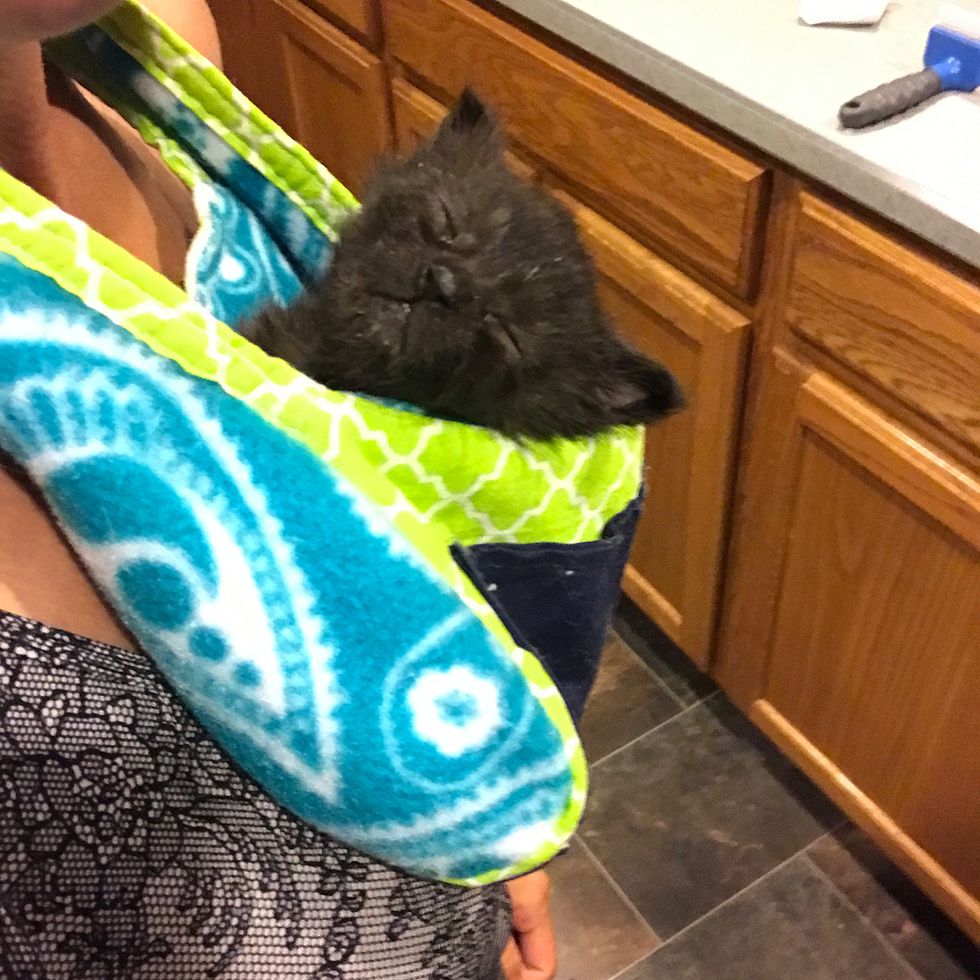 Shelby @fosterkittenlove
Shelby brought home a litter of foster kittens so Selene could have some friends to play with. They were about the same age but Selene was the smallest of all.
She loved their company, and the new kittens helped her learn to play like a kitty and to eat on her own.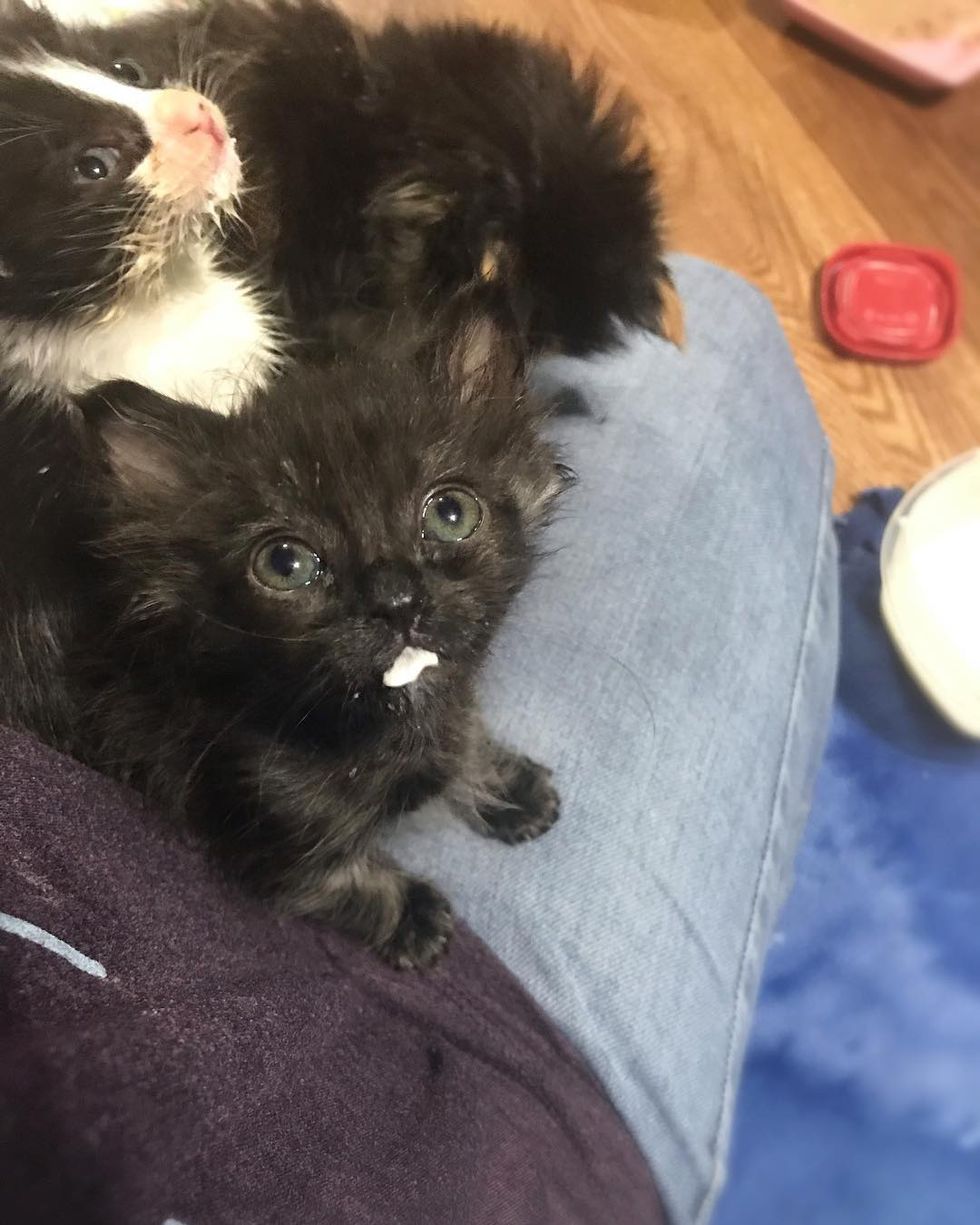 Shelby @fosterkittenlove
Watching Lion King with her kitten friends and learning their heritage.
The tiny girl was eager to get big and strong.

In just a few weeks, she weighed six times what she was when they first got her.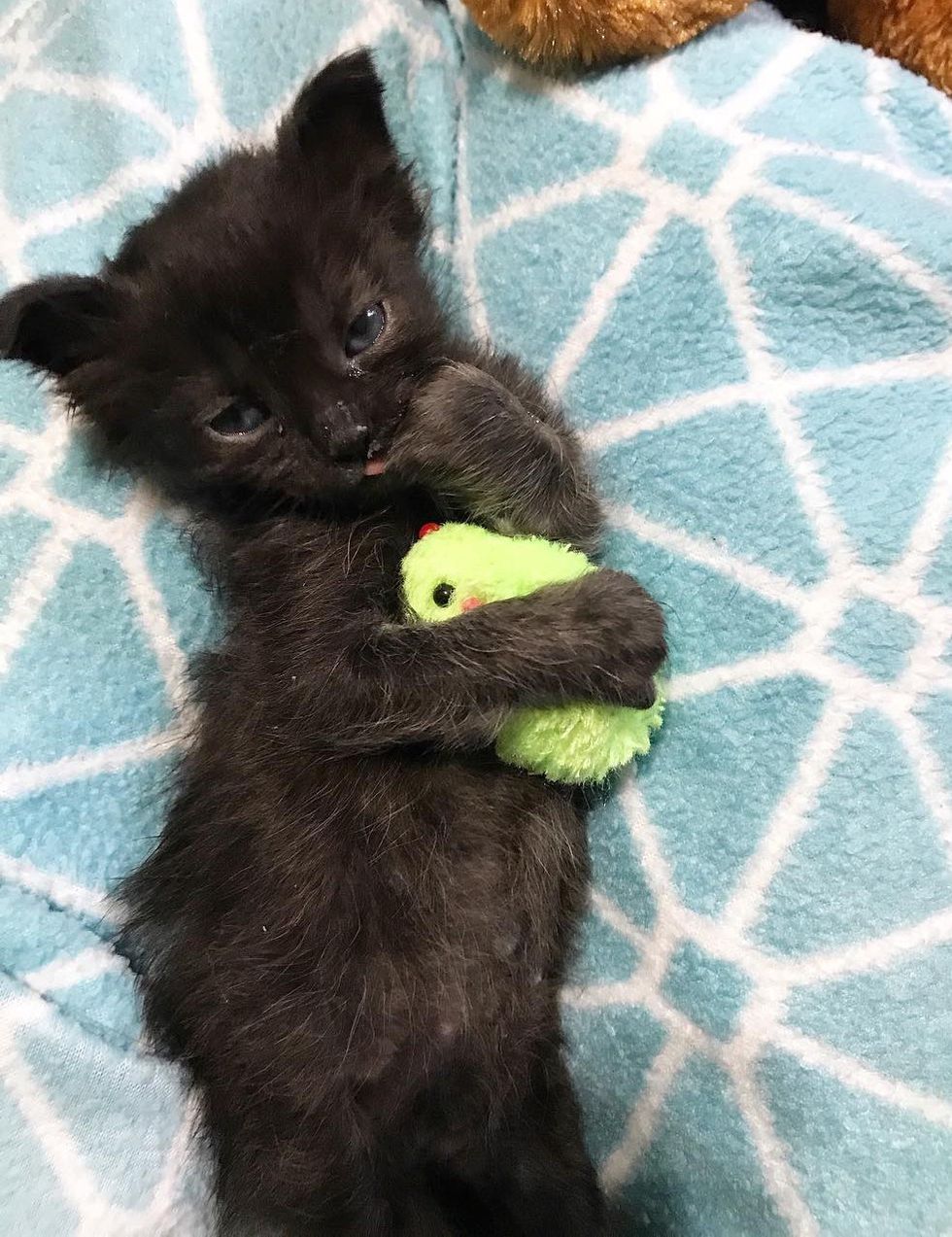 Shelby @fosterkittenlove
When it was time for adoption, the little lovebug quickly stole the hearts of a family.
"Selene was out on the adoption floor for five minutes before she was snatched up. She went to a home with a young child to keep her company and a guinea pig!"

They renamed her Raven, and the sweet girl has bonded with her human brother.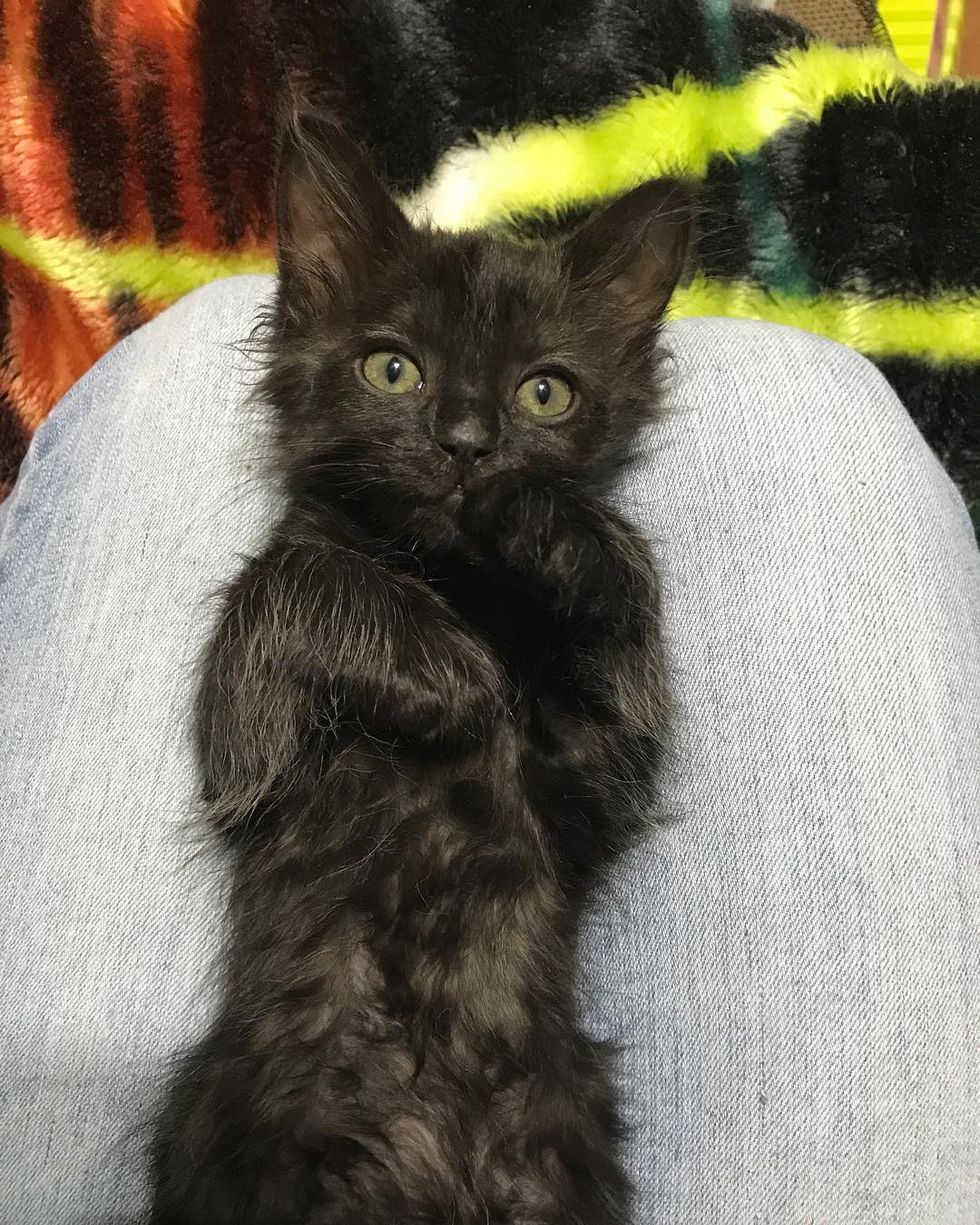 Shelby @fosterkittenlove
She loves to play with her little brother and give nose kisses to the guinea pig. She enjoys taking walks and exploring the neighborhood with her humans.
Raven is so big now!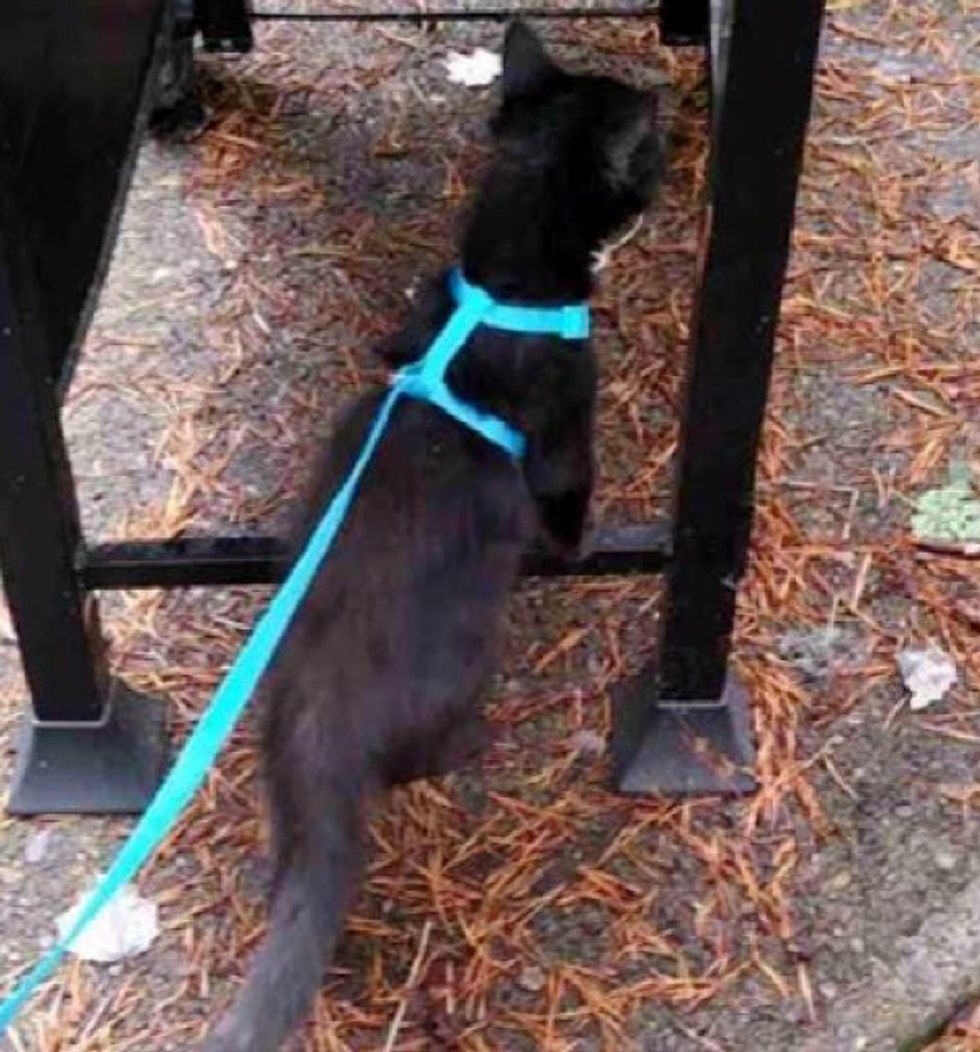 Shelby @fosterkittenlove
Some things never change. Raven still loves to fall asleep by her humans' neck.
Now she does it every day with her best friend.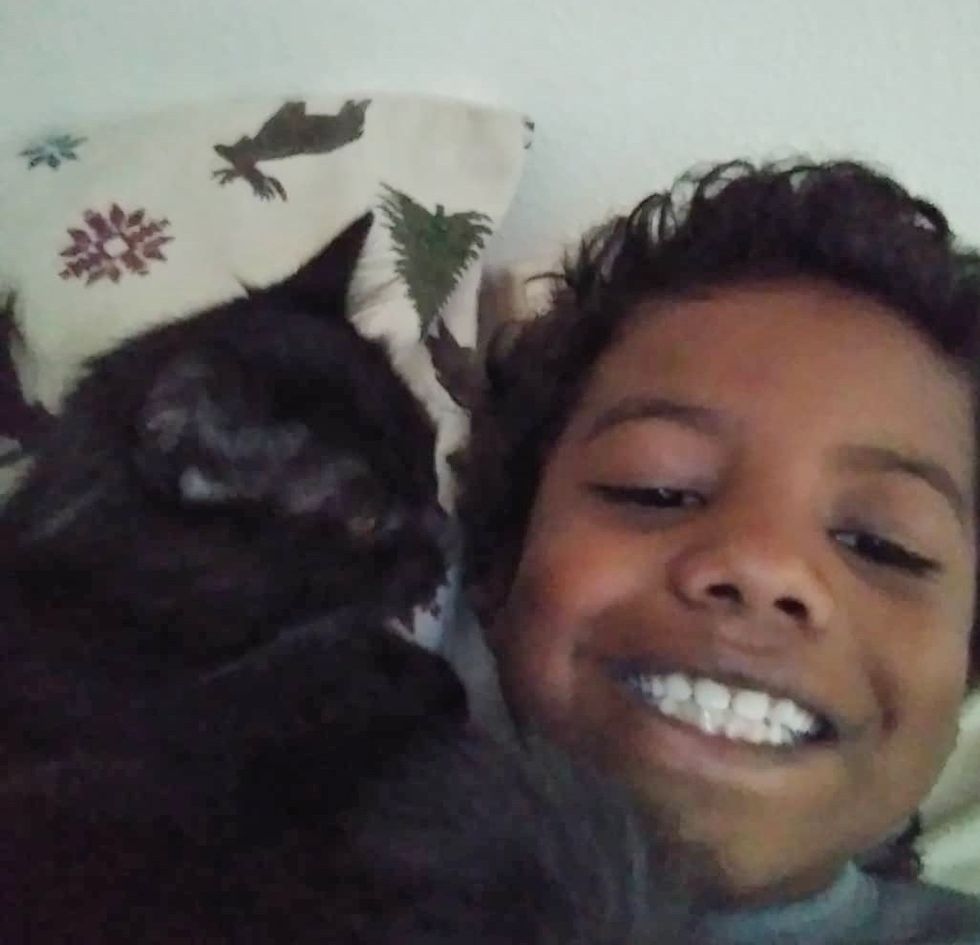 Raven Jallow @ravenakaselene
Share this story with your friends. Follow Shelby's foster kittens @fosterkittenlove and Raven's adventures at @ravenakaselene. If you would like to support their rescue efforts, click here to see how you can help. Follow Cat Adoption Team on Facebook.

Related story: Woman Took a Chance on Micro Kitten Who Was Size of a Thumb, Now Months Later