A woman met a kitten with a grumpy looking face, and the kitty changed her life forever.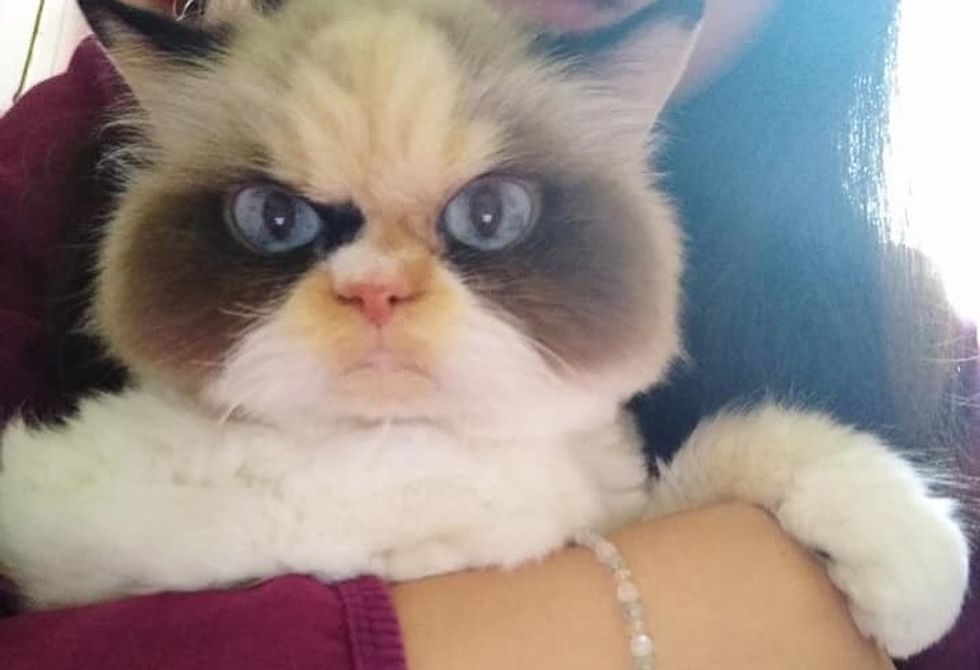 Clare @the_cat_named_meowmeow
Clare from Taiwan had always wanted a cat. After she graduated from college, she began to look for a feline companion, and that's when she met Meow Meow.

"She tried to touch me with her soft paw through the cage. I learned that she was returned by her former owner," Clare told Love Meow.

The 10-month-old kitten looked very anxious in the crowded environment, and Clare didn't have the heart to leave her there. "We adopted her that day. She was super sweet and my family accepted her right away."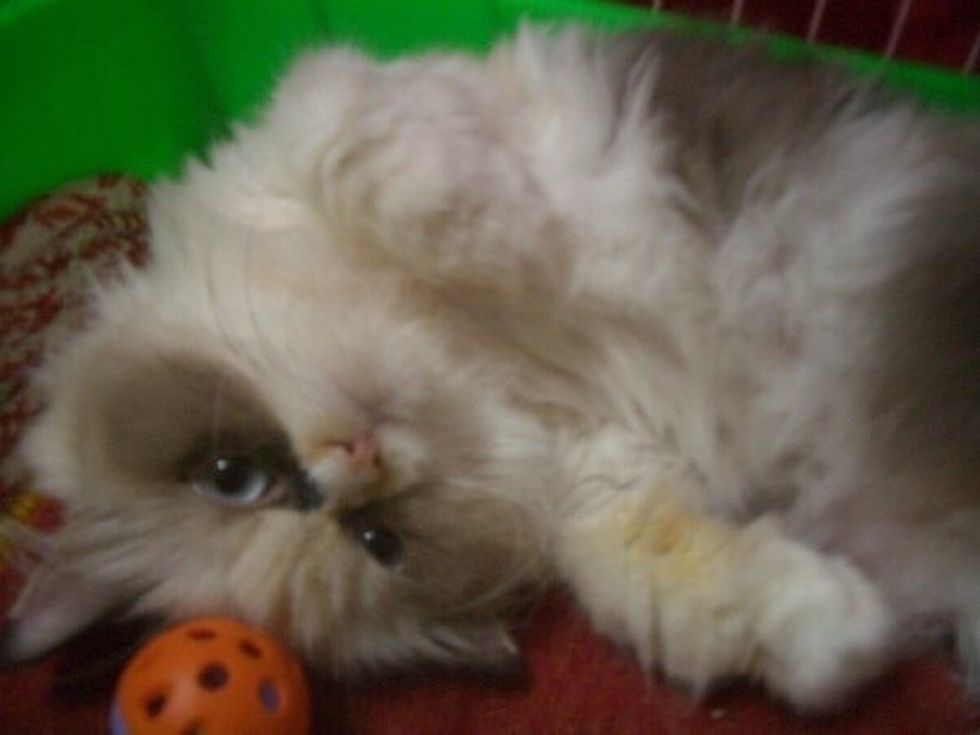 Clare @the_cat_named_meowmeow
Meow Meow was so happy to be in a loving home. She started to follow her humans everywhere around the house, giving them massages and keeping them company.
As she grew older, the markings on her face became darker and more prominent.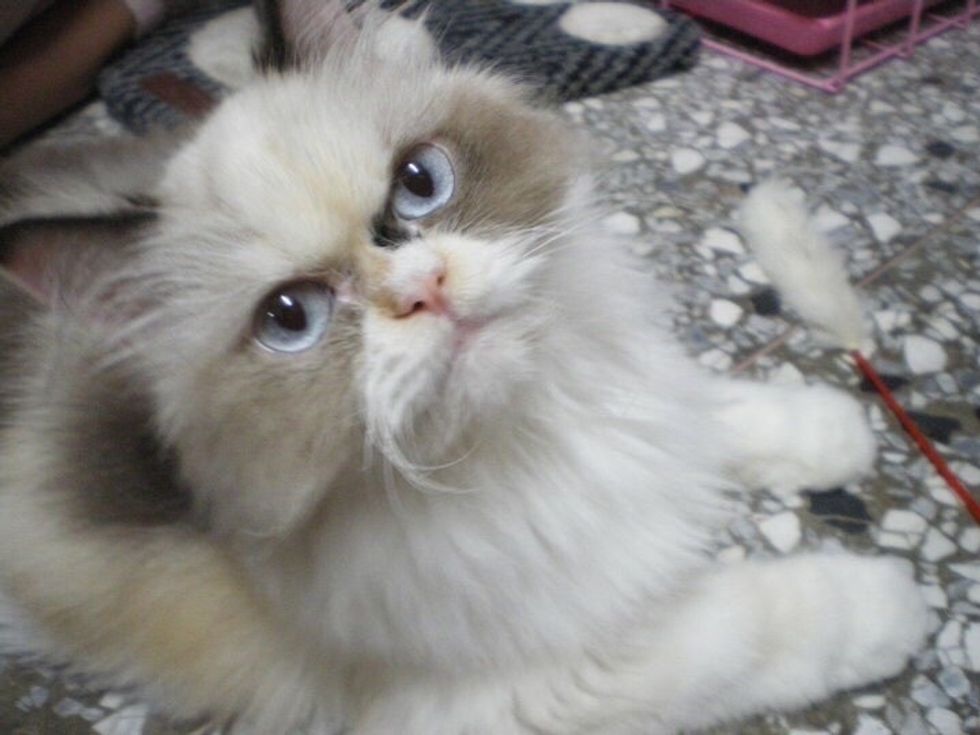 Clare @the_cat_named_meowmeow
"Her markings make her look like Batman. She loves watching birds by the windows every morning, and takes a long nap with her grandma in the afternoon."

When Clare is at work, Meow Meow spends most of her time with Grandma. The sweet kitty continues to steal the heart from everyone.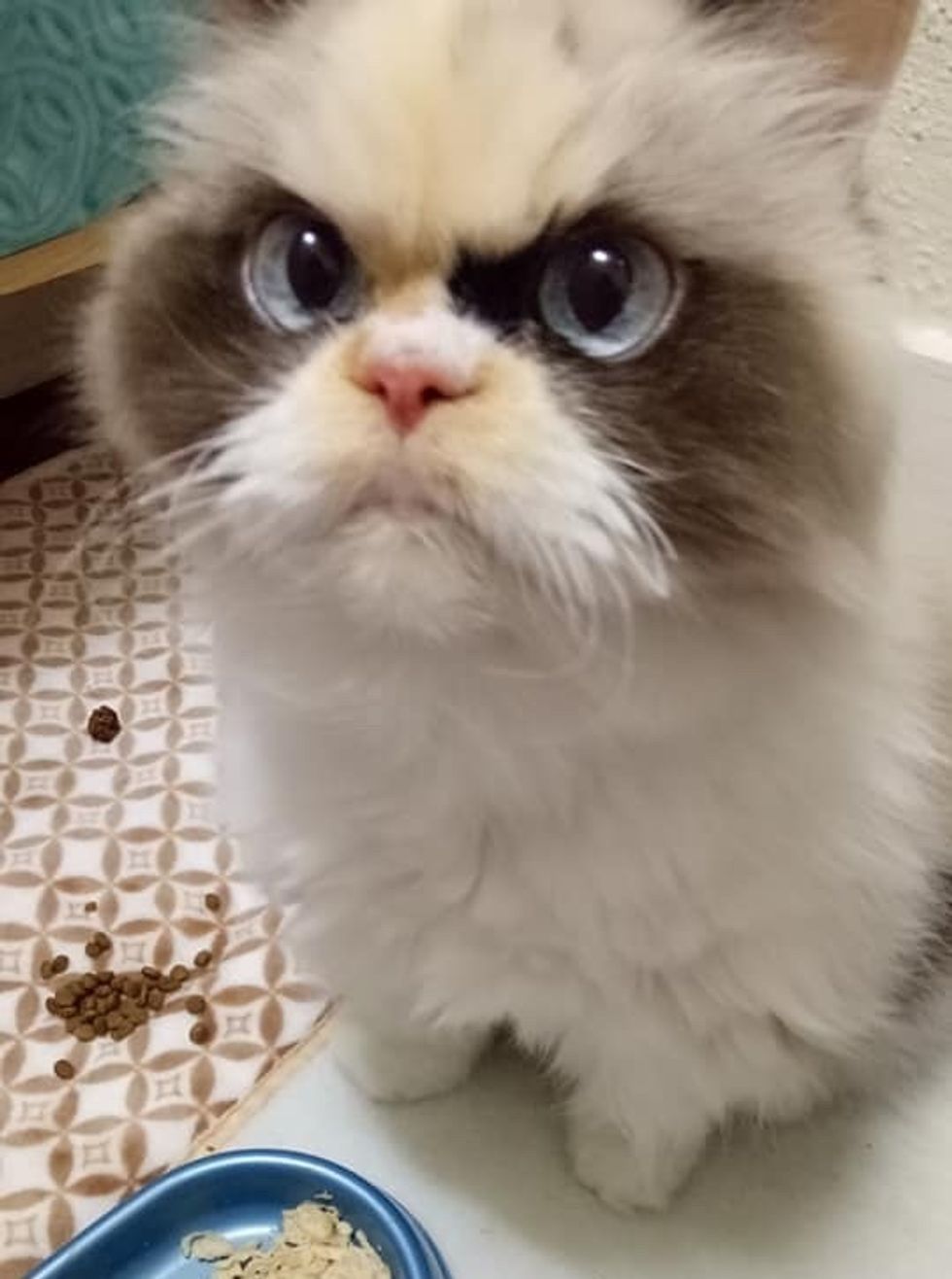 Clare @the_cat_named_meowmeow
As Meow Meow got older, she was diagnosed with hyperthyroidism. Clare was determined to find the best hospital for her cat, and it led her to Oregon Veterinary Specialty Hospital in Beaverton, Oregon.
"I quit my job and rent a place in Portland," she told Love Meow.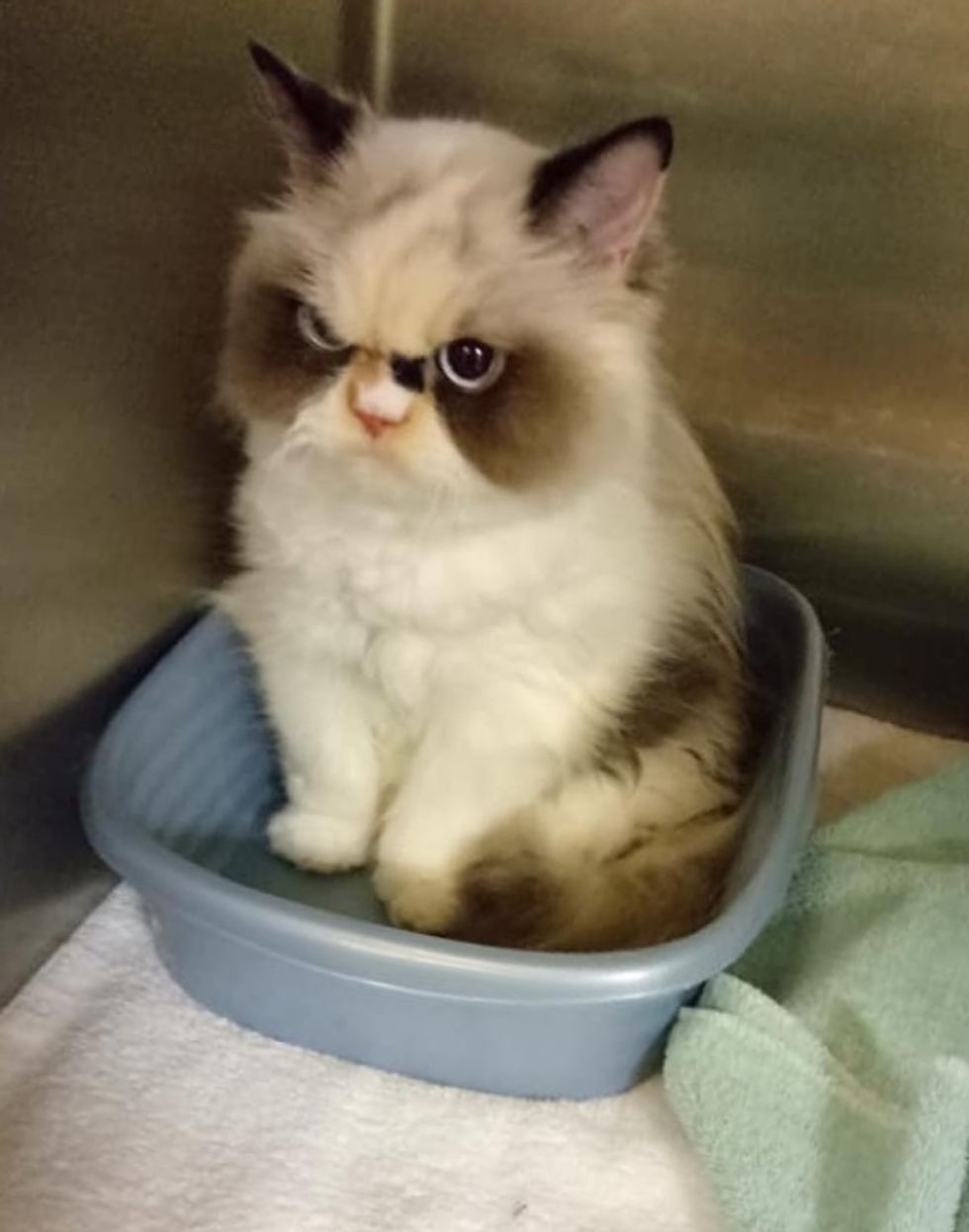 Clare @the_cat_named_meowmeow
She traveled all the way to America to seek medical treatment for Meow Meow. "I took the bus to the hospital for visit every single day until the doctor said she could be discharged," Clare shared with Love Meow.
"I took her to our place in Portland. We were very lucky - the homeowner whom we rented from, is a real nice guy. He helped us a lot."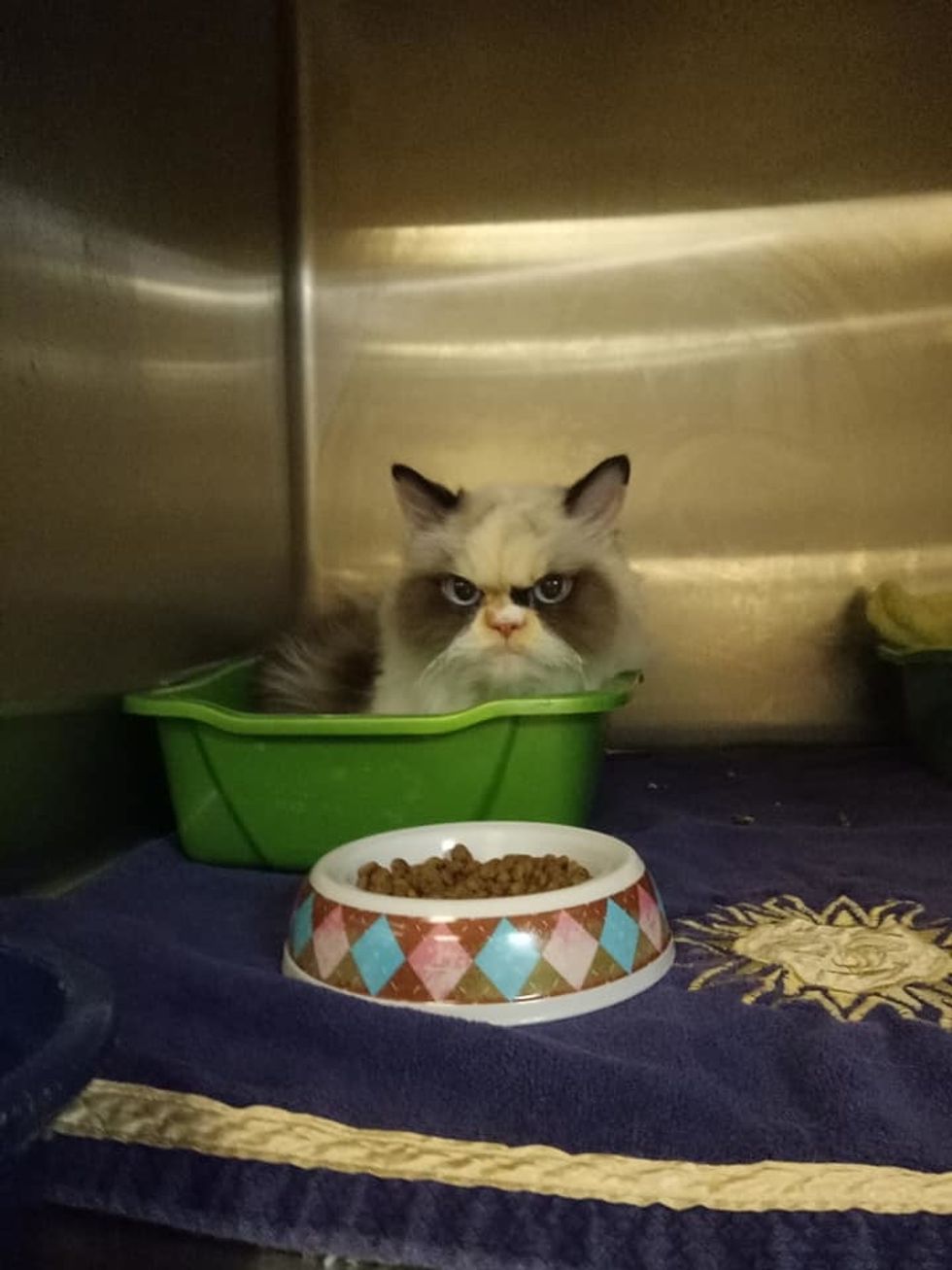 The sweet kitty was able to recover fully, and they met a lot of great friends along the way.
"They saved my girl's life. She doesn't need medication any more and we are so happy for her. We love Portland. Although we are back to Taiwan, I hope we could move there one day."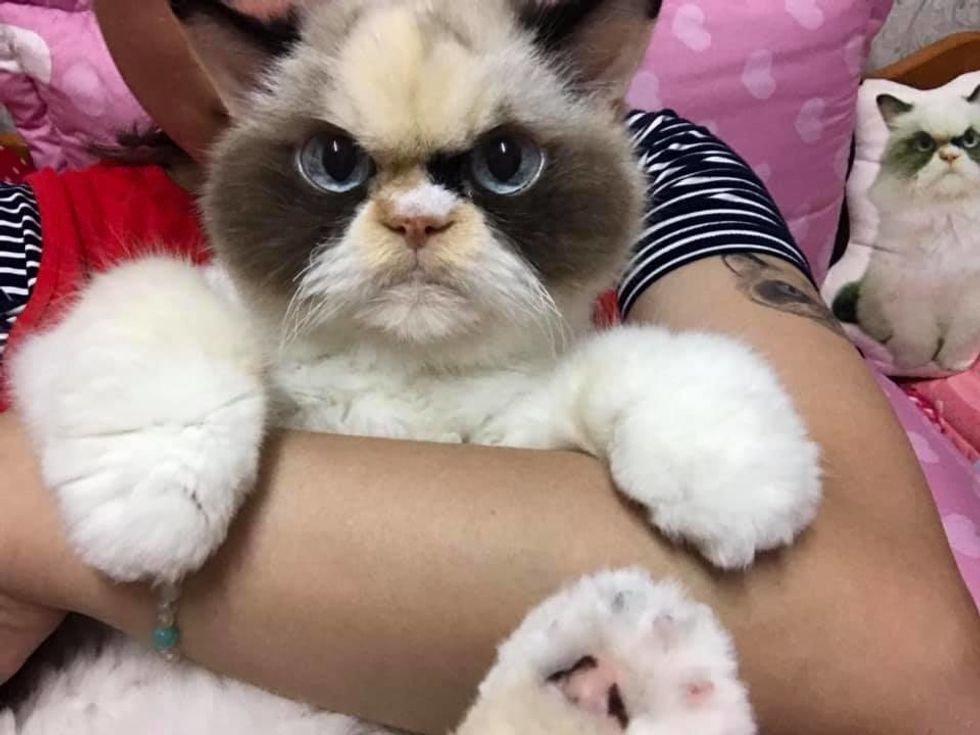 Clare @the_cat_named_meowmeow
Meow Meow has spent nearly a decade with her forever family and has blossomed into a fluffy, diva cat.
Watch Meow Meow in this cute video:
"Her grandma used to feed her with a spoon when she was very young. She was afraid that the food would get into her fur and whiskers. Now, she loves to nap with Grandma."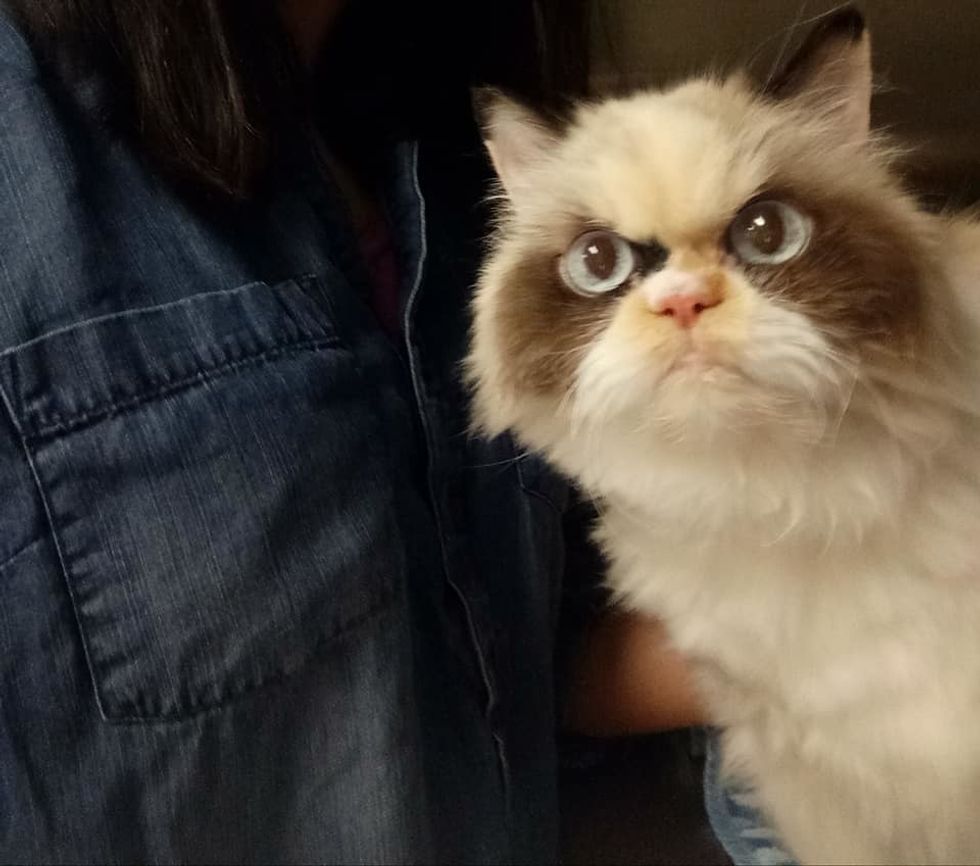 Clare @the_cat_named_meowmeow
Late January, Clare created an Instagram account to document Meow Meow's adventures at home.
She began receiving comments and messages from people around the world, saying what a striking resemblance Meow Meow had to the beloved departed Grumpy Cat.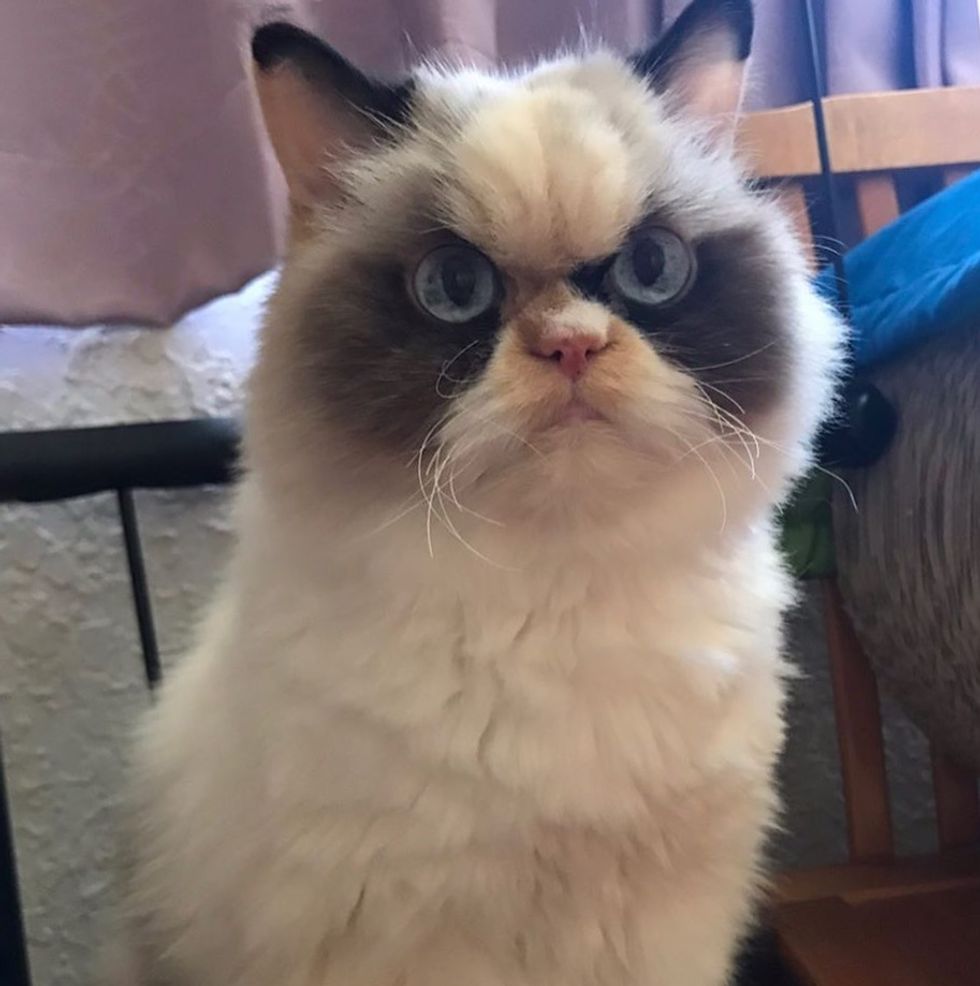 Clare @the_cat_named_meowmeow
"I miss the Grumpy Cat too. I am happy that people like Meow Meow. Hopefully, her story can bring them hope and smiles," Clare told Love Meow.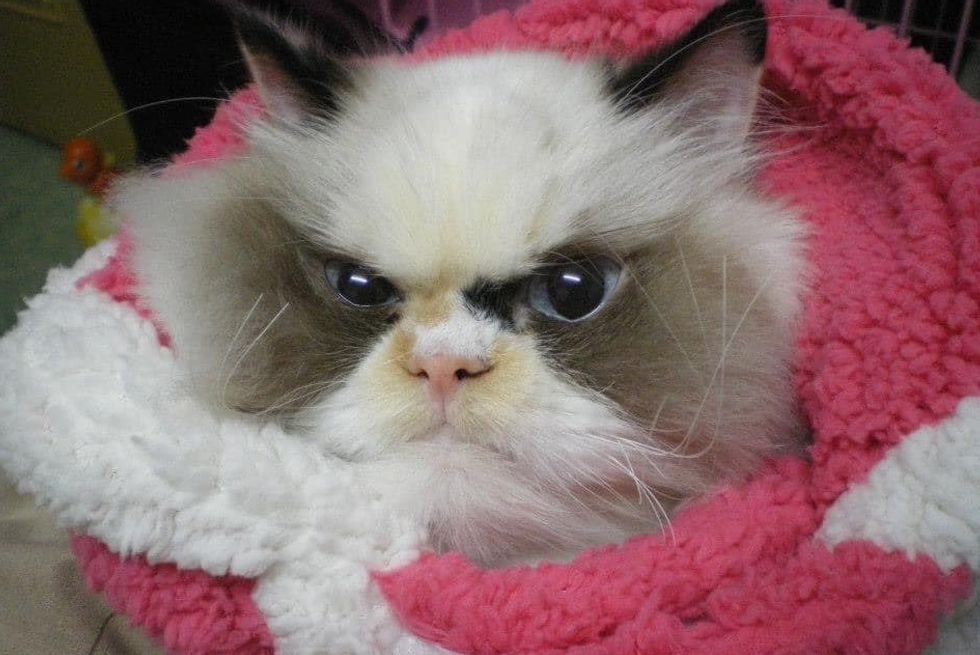 Clare @the_cat_named_meowmeow
Meow Meow may always look a bit grumpy on the outside, but this sweet cat is as happy as can be.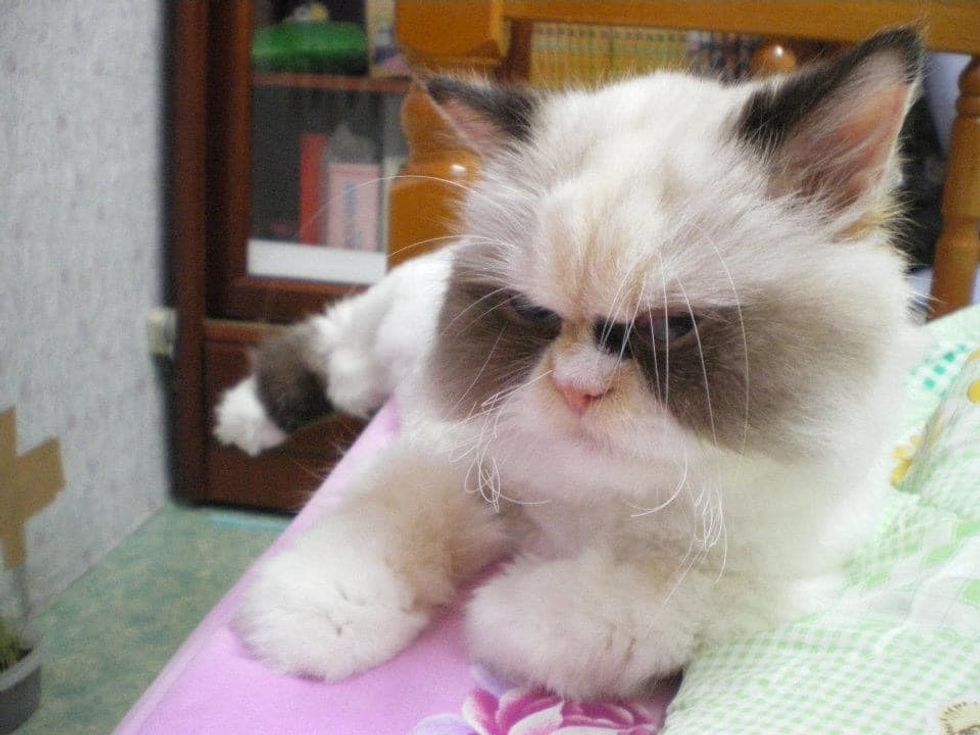 Clare @the_cat_named_meowmeow
Share this story with your friends. Follow Meow Meow and her adventures on Instagram.
Related story: Kitten's Tuxedo Coat Turns into Beautiful Snowflake Markings Due to a Rare Condition