A little kitten's meow brought the cat to her rescuers after the recent deadly Yarnell Hill fire in Arizona where 19 firefighters gave their lives.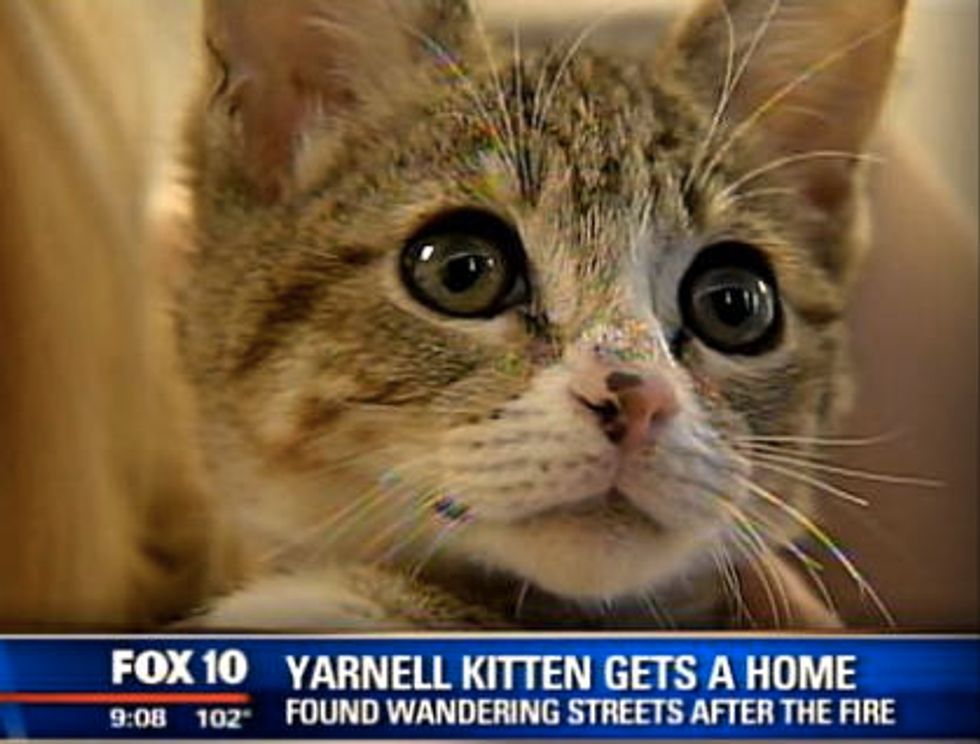 "One day they were driving along and little Pele was just walking through the streets of Yarnell so sweet and so adorable. They were responding to a house and she was getting under their feet, she was following them around," said Bretta Nelson of Arizona Humane Society.
The Arizona Humane Society started searching for Pele's owners, but couldn't find anyone. "We had all these descriptions of animals and she didn't fit them so technically we weren't looking for her, but she was definitely looking for us because the minute they got out of the truck, she never left their side. So they scooped her up brought her back to our temporary shelter."
She is a very affectionate tow months old who loves to play and purrs and gives kisses when she is in your arms.
It didn't take long for little Pele to her forever loving home.
"I just didn't think I'd be lucky enough to take her home with me. We saw her last night and I talked to my husband, we were kind of debating.. we said no no we shouldn't and then I pulled her up on the internet and I sent the picture to my husband and he said 'so what are you telling me' and I said that I won't be home for dinner tonight," said Kathleen Campos, Pele's new human mom.
"There is life out there throughout the tragedy, something as precious as her can come from it," she added.
Watch video below.
A little kitten was found after the deadly Yarnell Hill fire in Arizona
She was excited to see her rescuers...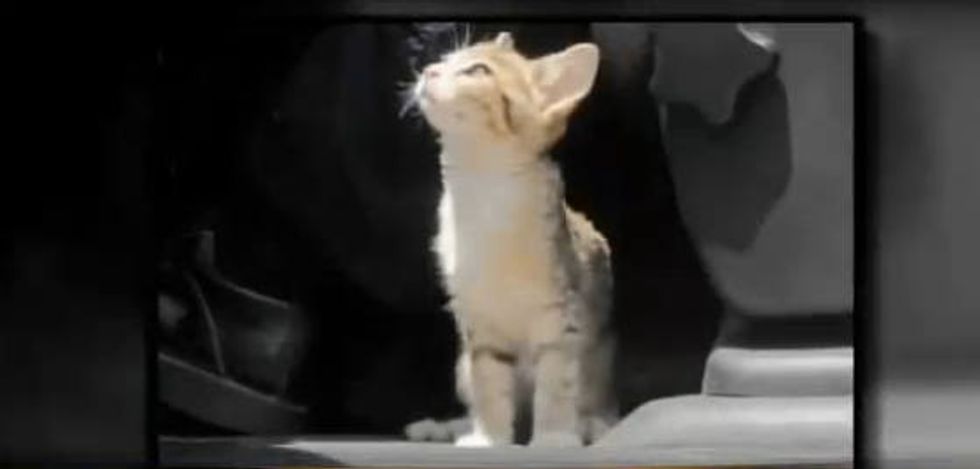 ... and never left their side.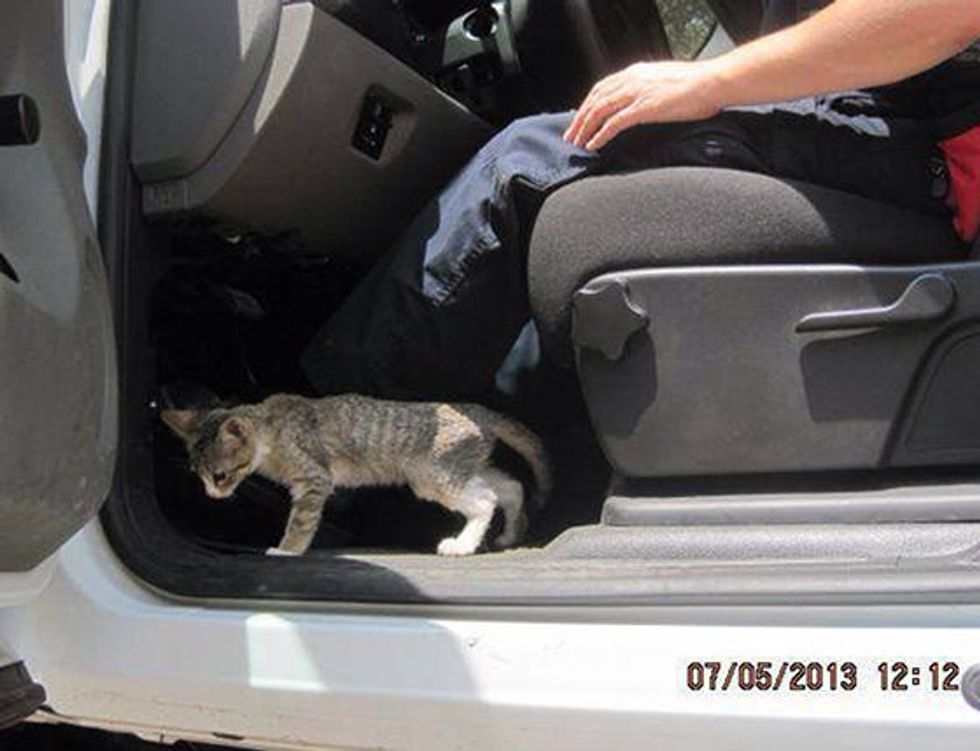 At the Arizona Humane Society, waiting for her forever home.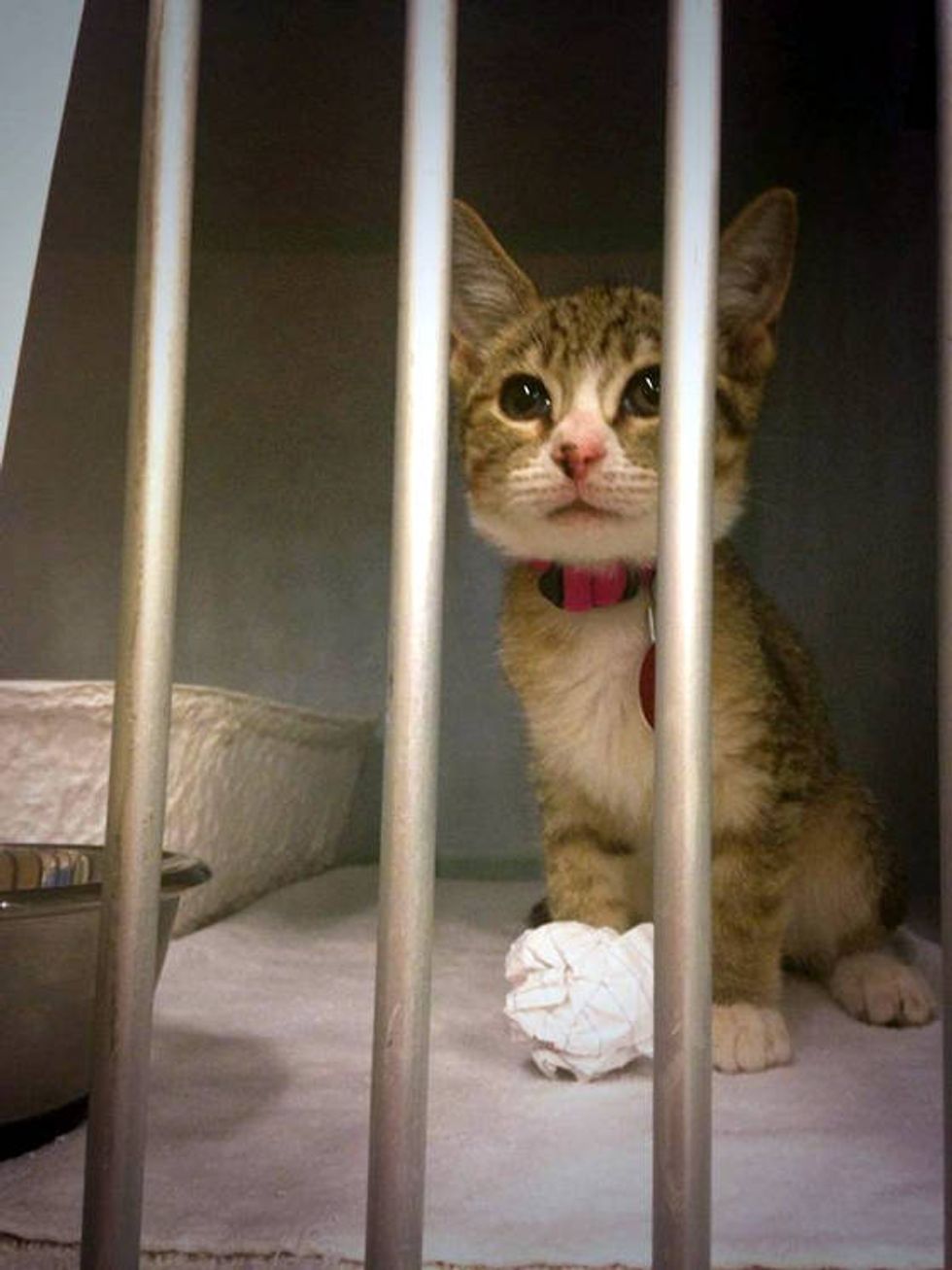 Watch video:
Pele finds her new human Kathleen Campos and a place to call her forever home.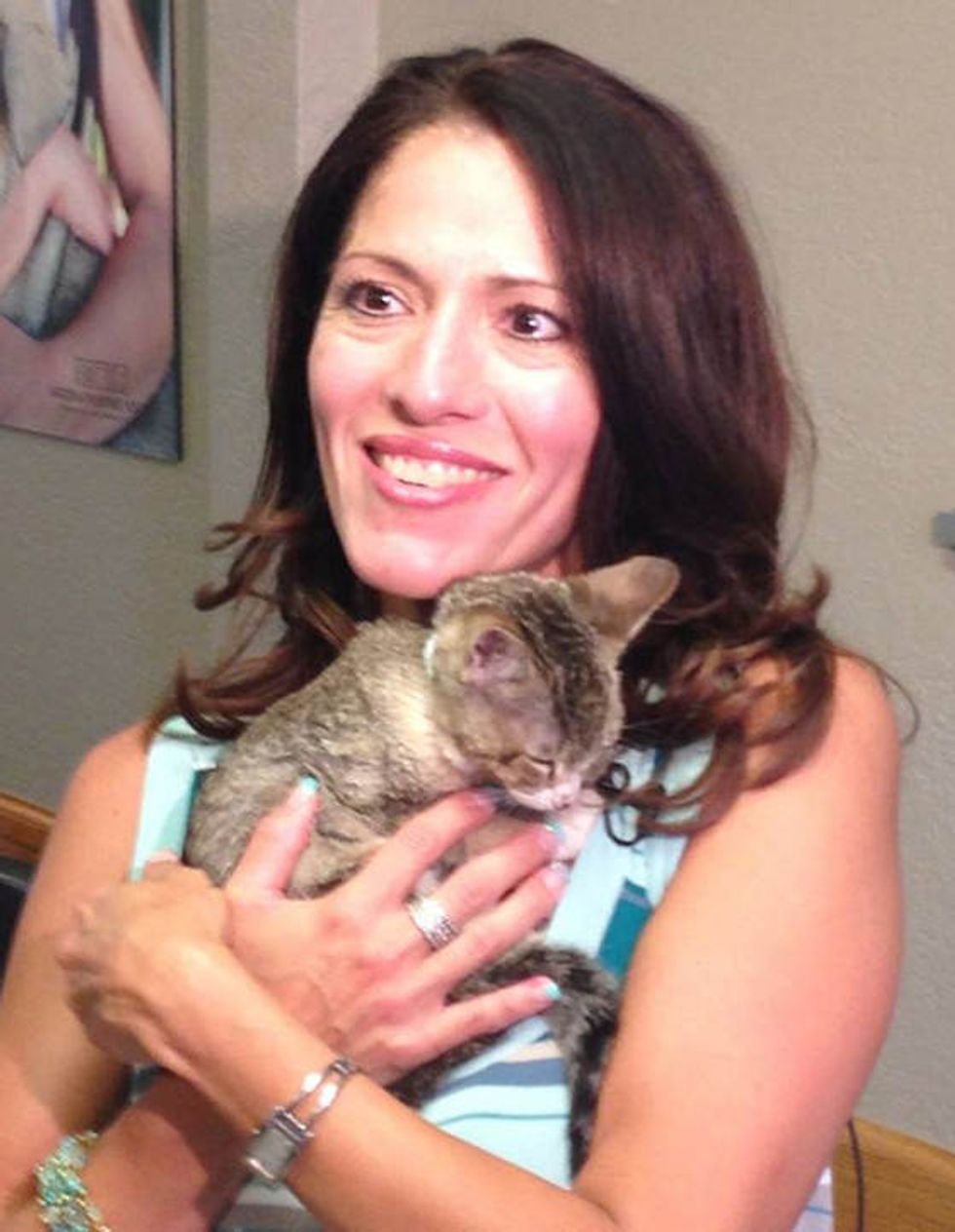 Source: My Fox Phoenix. Photos by Arizona Humane Society, and follow them on Facebook.