Nova the kitten was found on the side of the road by a Good Samaritan. This odd-eyed beauty is determined to never be alone again.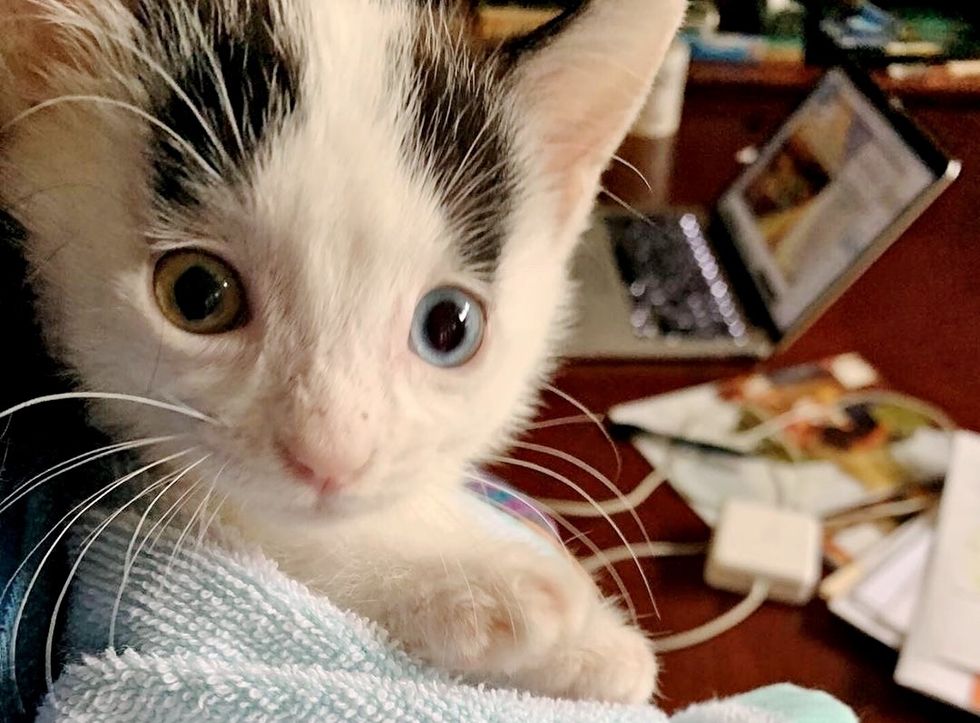 Coastal Bend Cat Rescue
A kind-hearted person spotted a kitten lying on the roadside in Corpus Christi, Texas. She was in rough shape, curled up in a little ball, and barely moving.

The listless kitten was rushed to a veterinary clinic, where she was given fluids and brought back from the brink. When the kitty (named Nova) began to perk up, they noticed something different about her — Nova showed signs of a neurological condition.
They reached out to Coastal Bend Cat Rescue, a cat rescue team in Corpus Christi, for help. "We took her in as soon as we could secure a medical foster home opening," Lindsay Haglund, Foster Coordinator of Coastal Bend Cat Rescue, told Love Meow.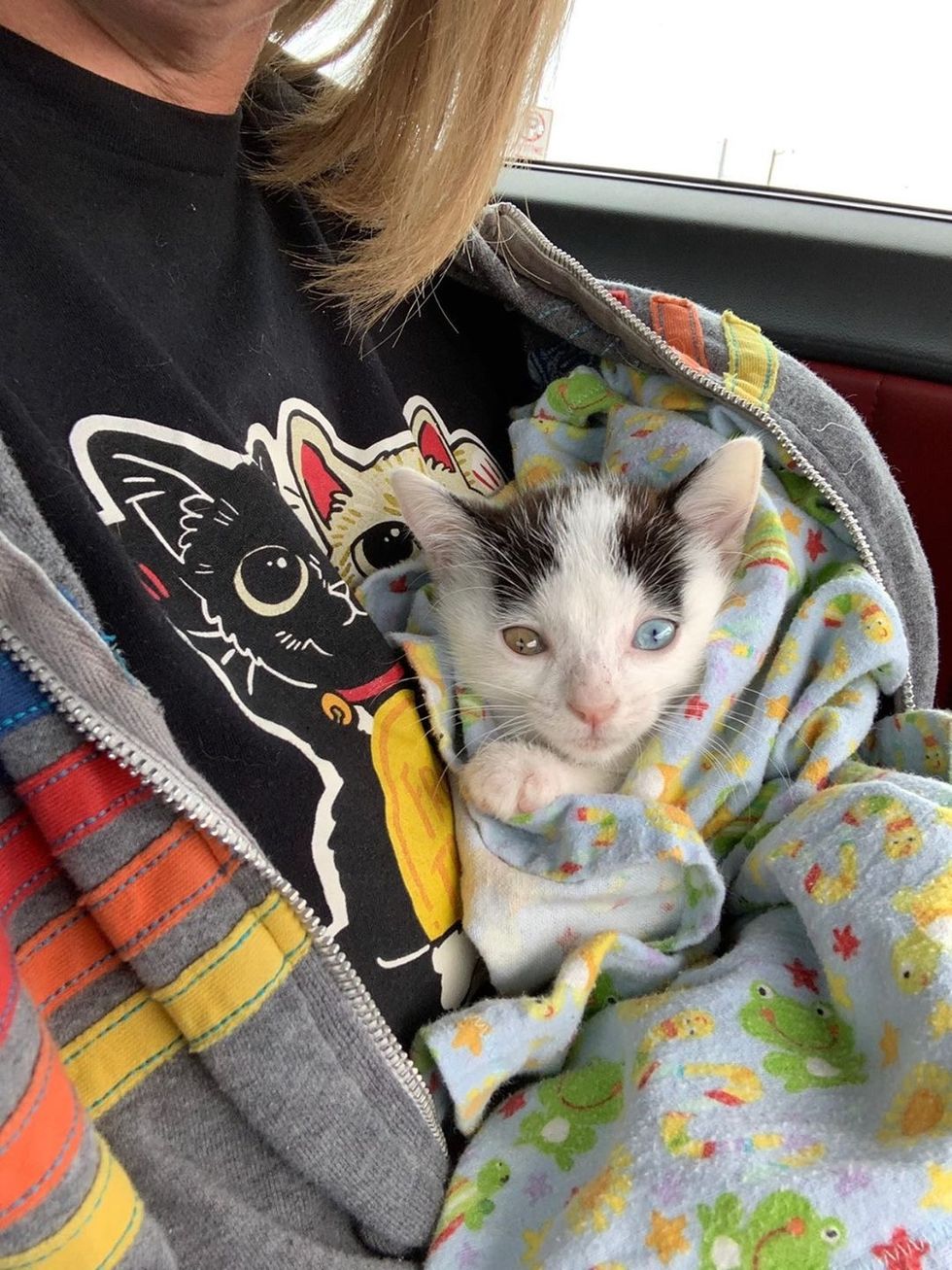 Coastal Bend Cat Rescue
Besides being a bit wobbly, Nova was also diagnosed with hydrocephalus, or "water on the brain."
"We are carefully observing her and providing the best medical care that we can afford. We have all fallen in love with Nova and believe this girl deserves a fighting chance at life."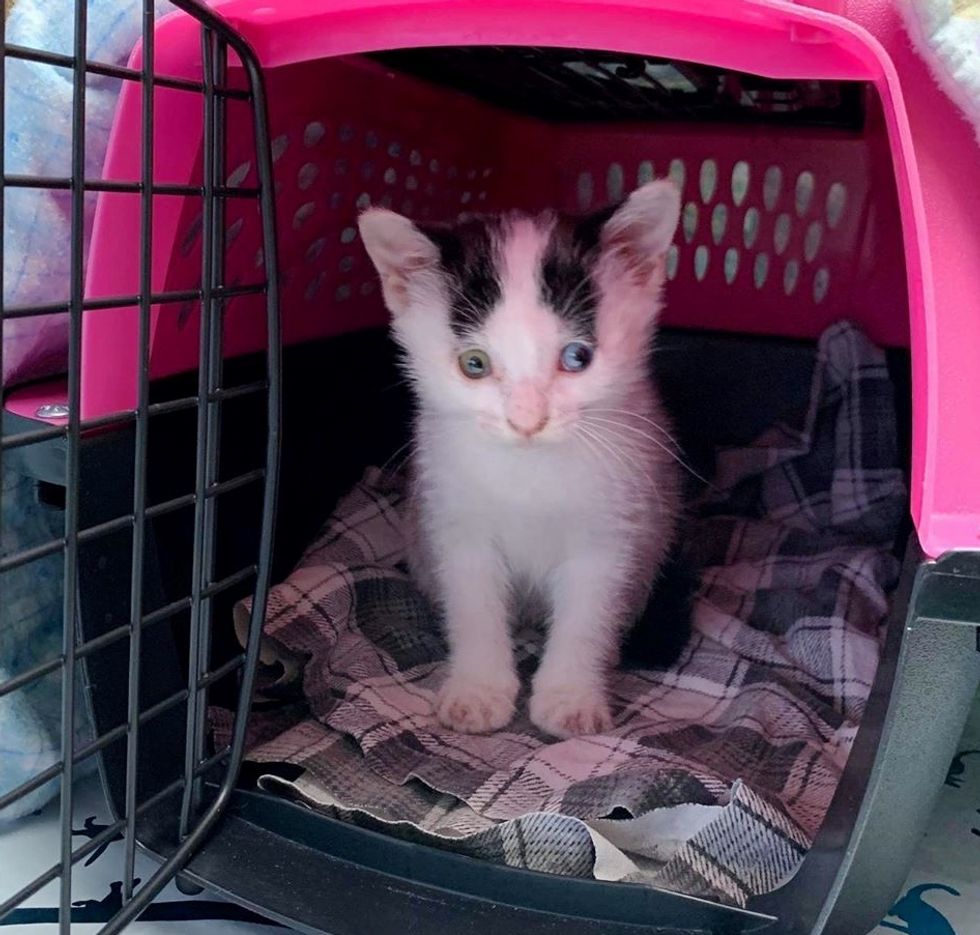 Coastal Bend Cat Rescue
Nova is always in good spirits and definitely a people-cat. She adores her foster family and demands their attention whenever she gets a chance.

"Her favorite moments are being held and snuggled by humans," Lindsay added. "She loves to be carried around like a baby and gets scared and confused when she is left alone."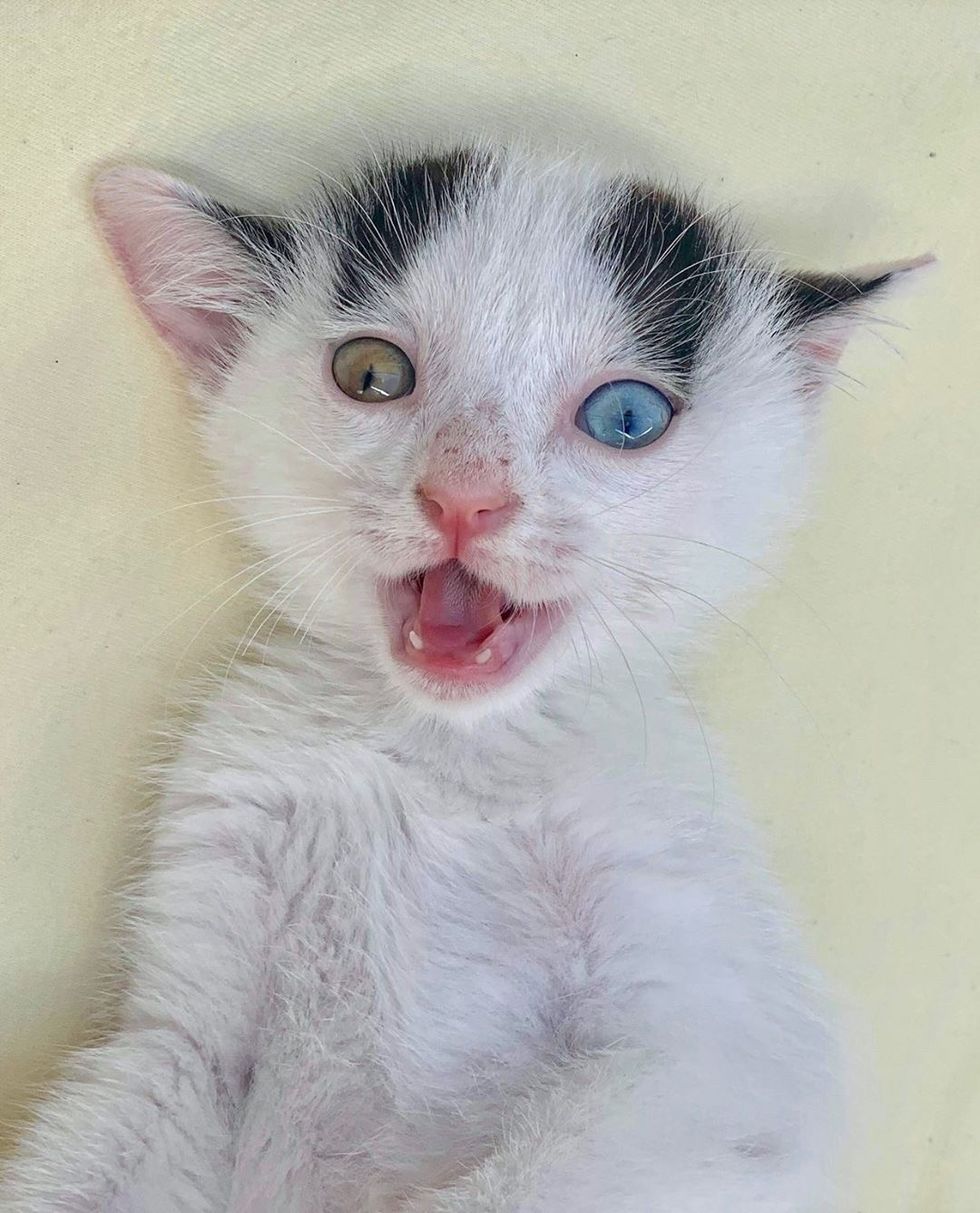 Coastal Bend Cat Rescue
To accommodate her every need, Nova's foster mom often keeps her stowed comfortably in her pocket and carries her everywhere she goes.

At night, Nova insists on sharing the same bed with her humans. They often wake up to a purring kitty, snuggling on their shoulder or stretching out across the center of their bed.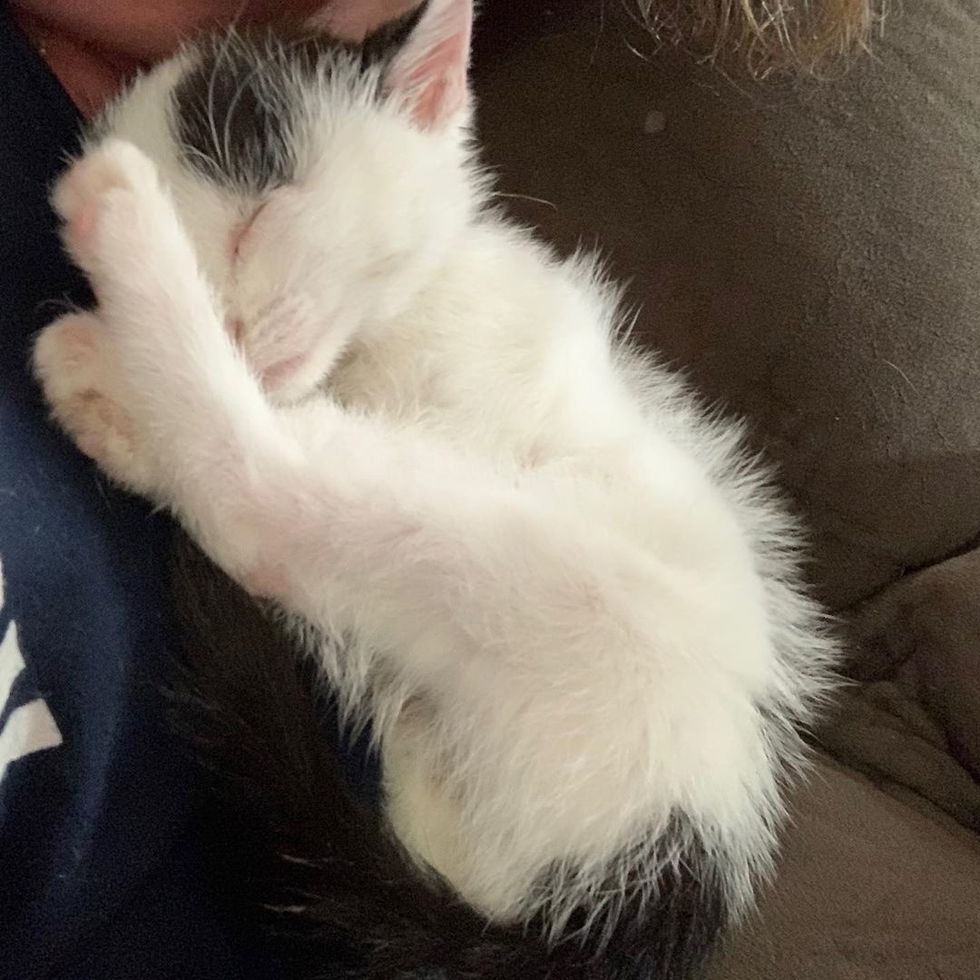 Coastal Bend Cat Rescue
"Her foster family brings her wherever they go so that she doesn't have to be alone. Everybody who meets her falls in love! She is easily overstimulated but also dislikes being alone, so we make special accommodations for her when traveling.

"She craves the comfort of human companionship in a comfortable environment. Nova is such a lucky kitten, and we are simply smitten with her!"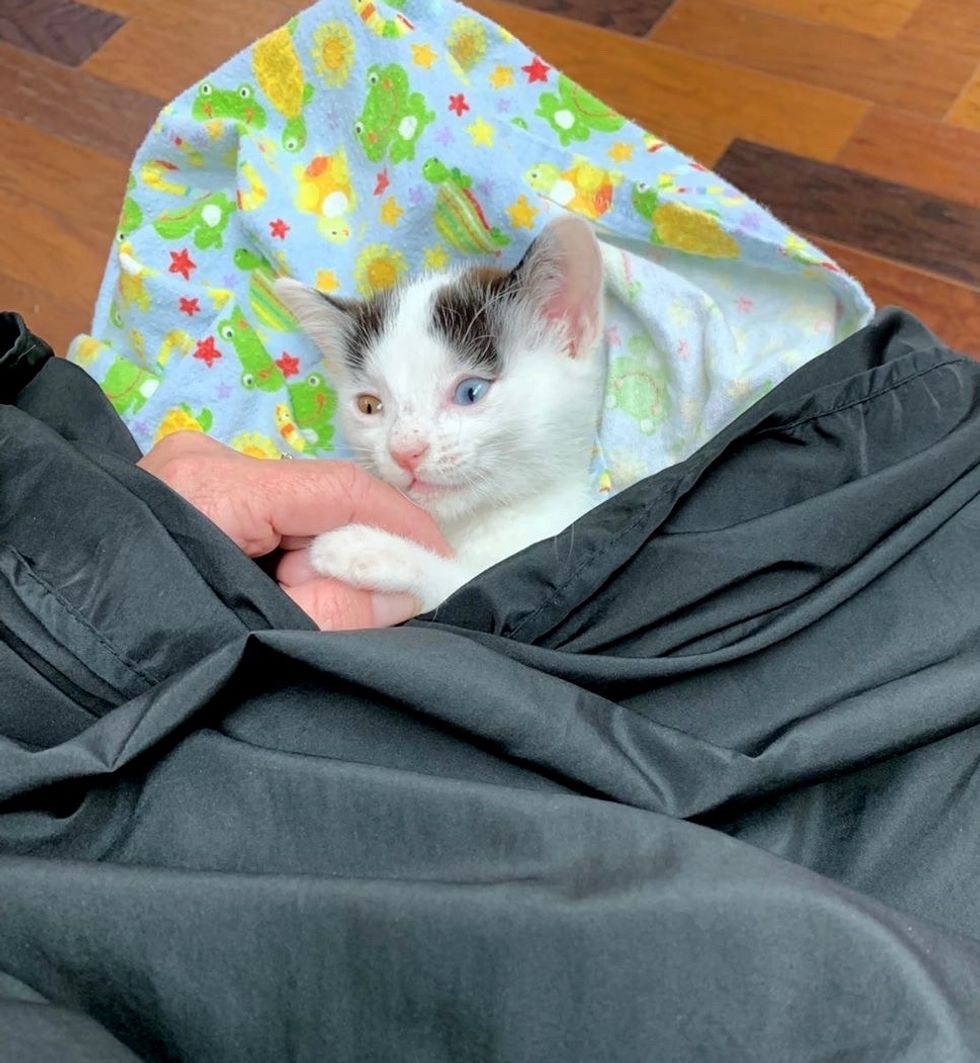 Coastal Bend Cat Rescue
Having a feline friend may help her figure out her surroundings and learn to be a cat.
"She needs constant guidance and reassurance because her sensory response is elevated and very sensitive," Lindsay told Love Meow.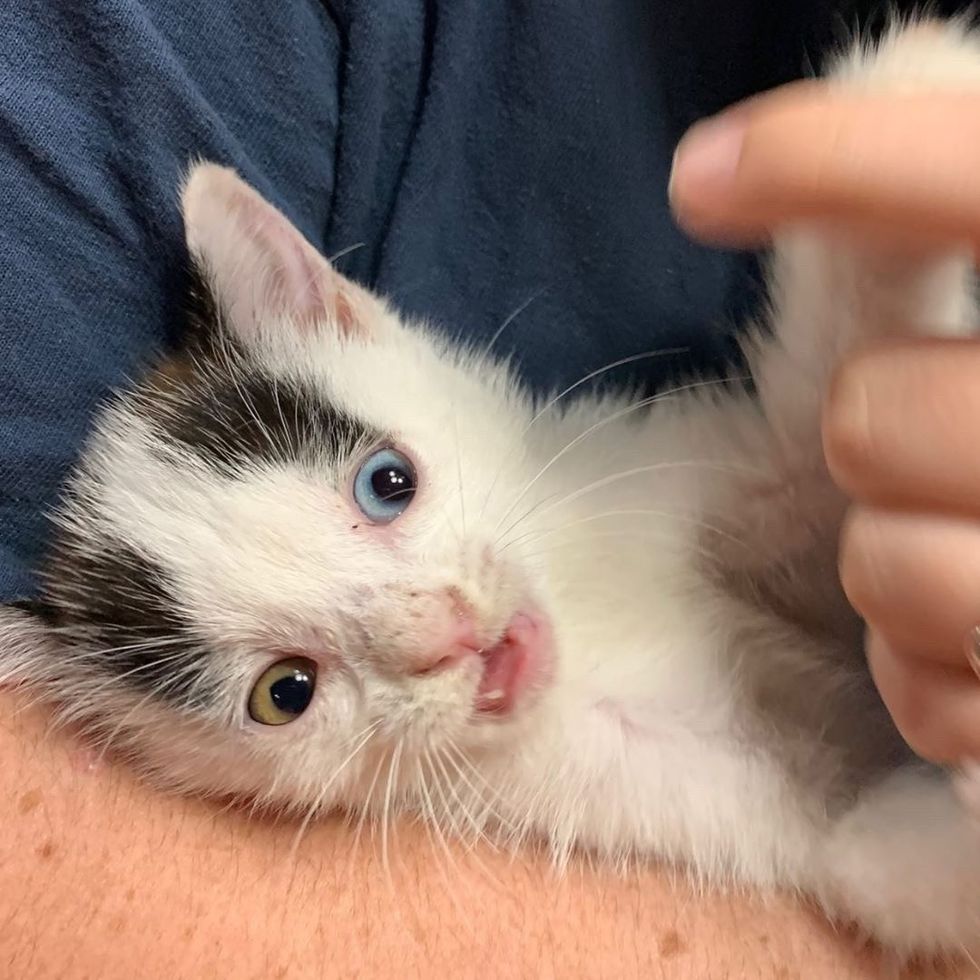 Coastal Bend Cat Rescue
The rescue group plans to pair her up with another kitty once she gets the "all clear" from the vet.
As of now, sweet Nova is hogging all the attention from everyone she meets, and soaking up the love from countless cuddles.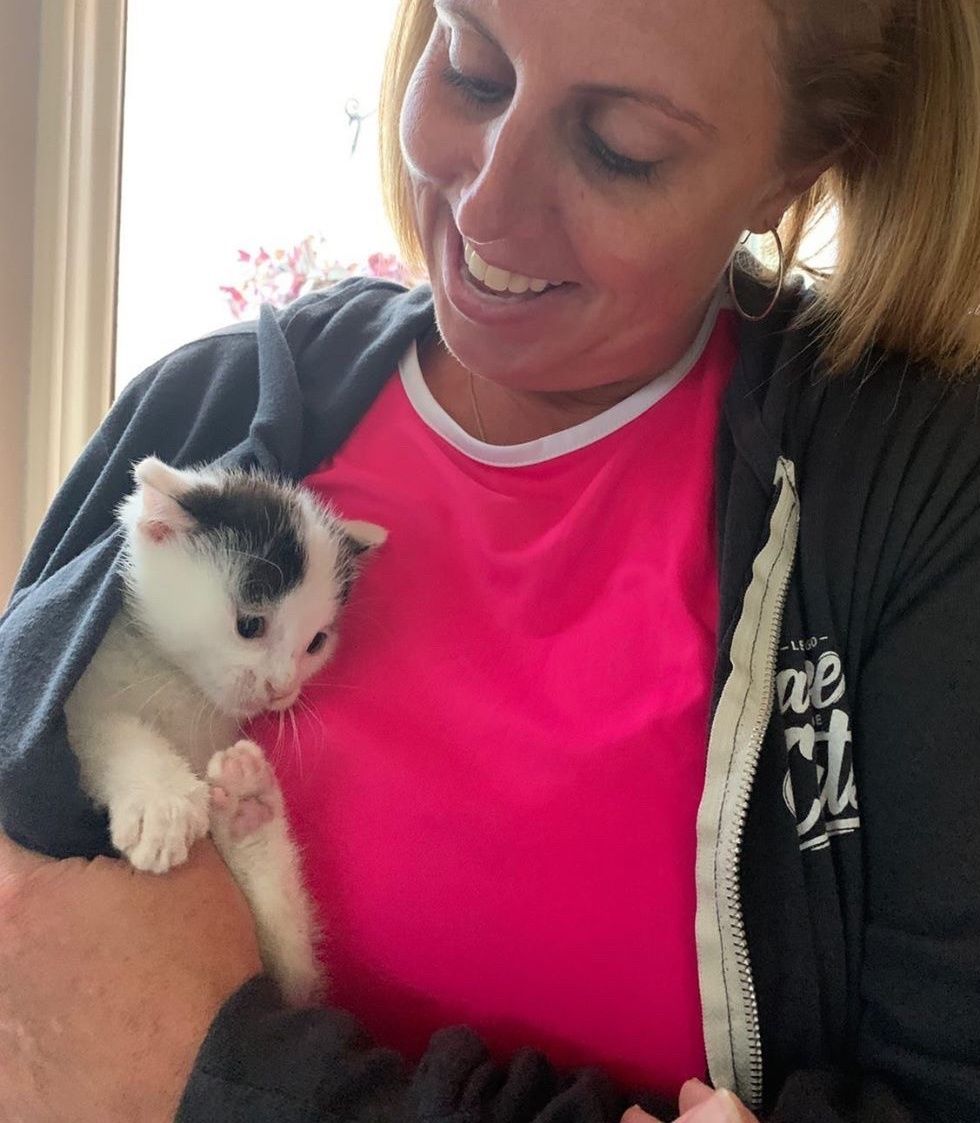 Coastal Bend Cat Rescue
"Our collective team has fostered thousands of kittens over the years, and she is the most unique we have ever encountered," Lindsay said.

"She has captured our hearts forever."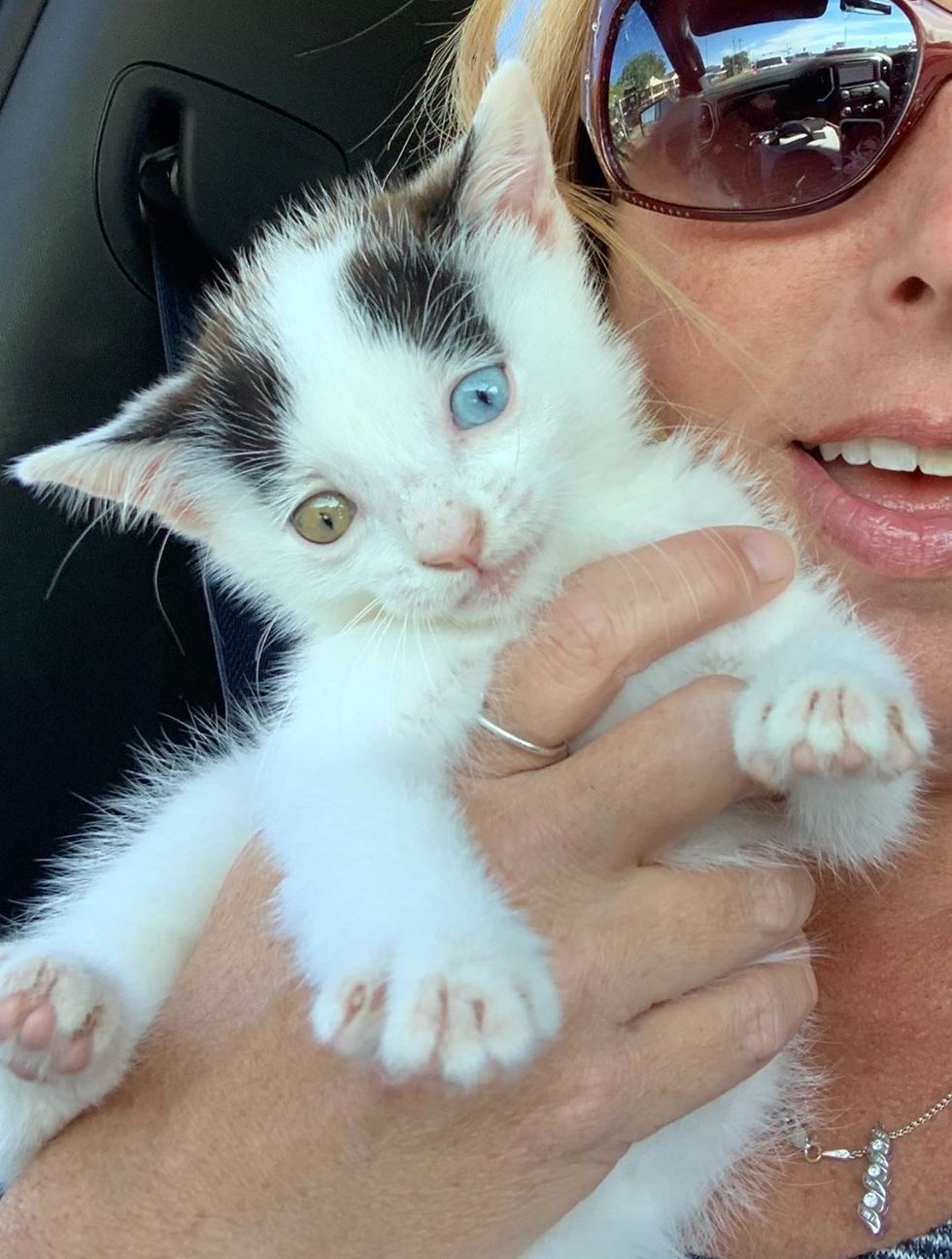 Coastal Bend Cat Rescue
Share this story with your friends. Follow updates on Nova on Facebook and Instagram.
Related story: Kitten With Extra Chromosome is So Happy When He Finds Family He Always Wanted