A little 6-week-old kitten saved from a fire shows his rescuers his amazing will to live and how happy he is to have a loving home.

Meet Ember the miracle kitty!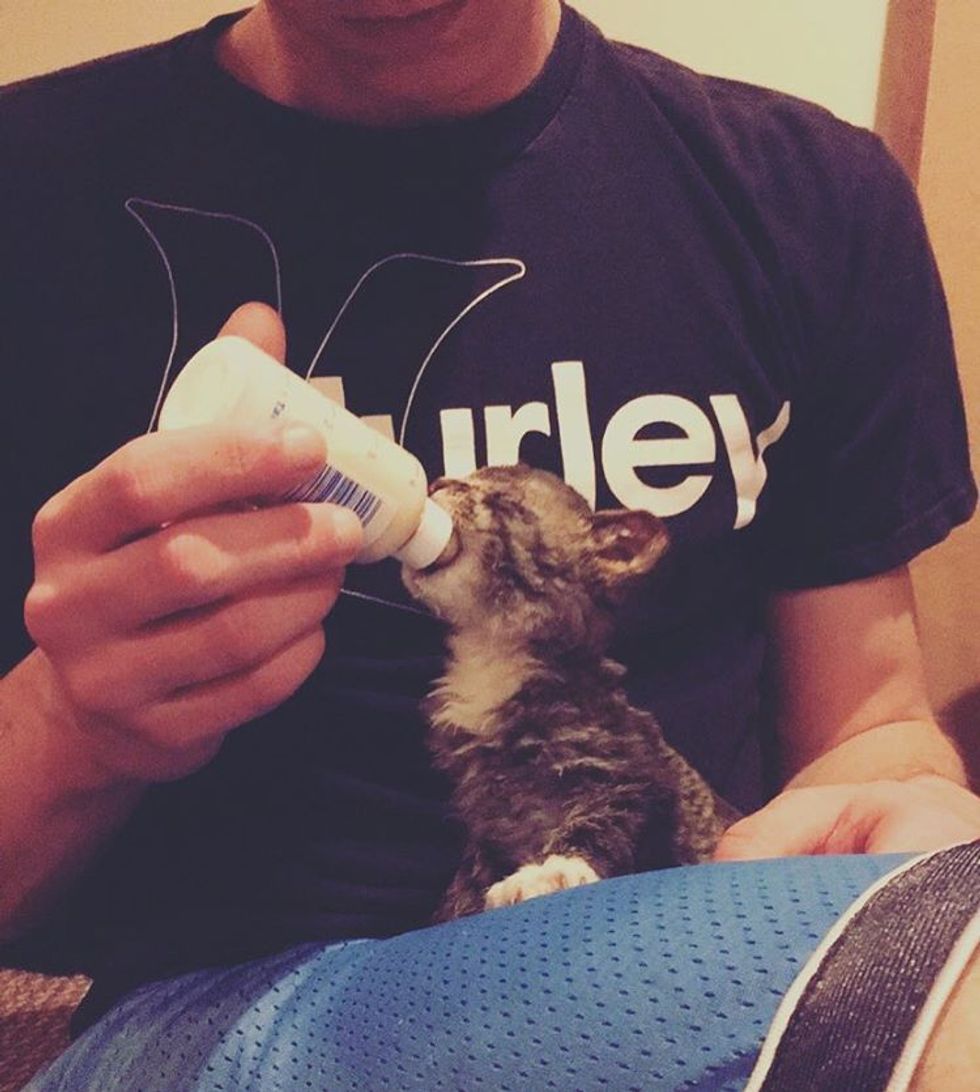 Courtesy: Renee Soucy
"We found him stuck under a 3 day old fire in a backyard. He was crying and barely moving, and was burned with singed fur and whiskers" Renee Soucy told Love Meow.
"We rushed him to 24 hour animal emergency. He was about 6 weeks old when we got him."
They weren't sure if the little guy would make it through the night, but they were going to do everything in their power to save him.
The kitten was put on several antibiotics, deworming and pain meds. "We bottle fed him for a little while and gave him wet food to eat. Even though he could eat dry food, we wanted him to get hydrated," Renee said.
First day home. His ears were burned and there were sores on his tail, but the little guy was so grateful to have a home and toys to cuddle with.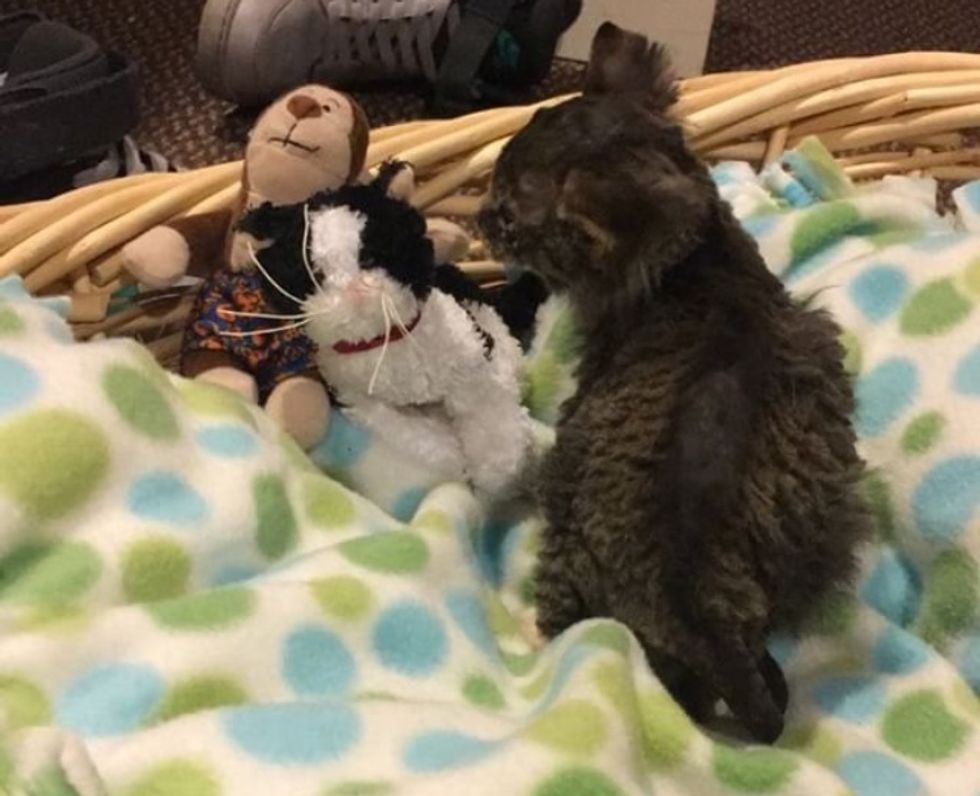 Courtesy: Renee Soucy
Every time they fed and cared for Ember, he meowed the loudest meows. The little fur buddy was fighting with all his might to live and get better. "After the first night I knew he would be okay. He slept and ate all through the night."
A month after the rescue, the kitty surprised every one how fluffy he truly is.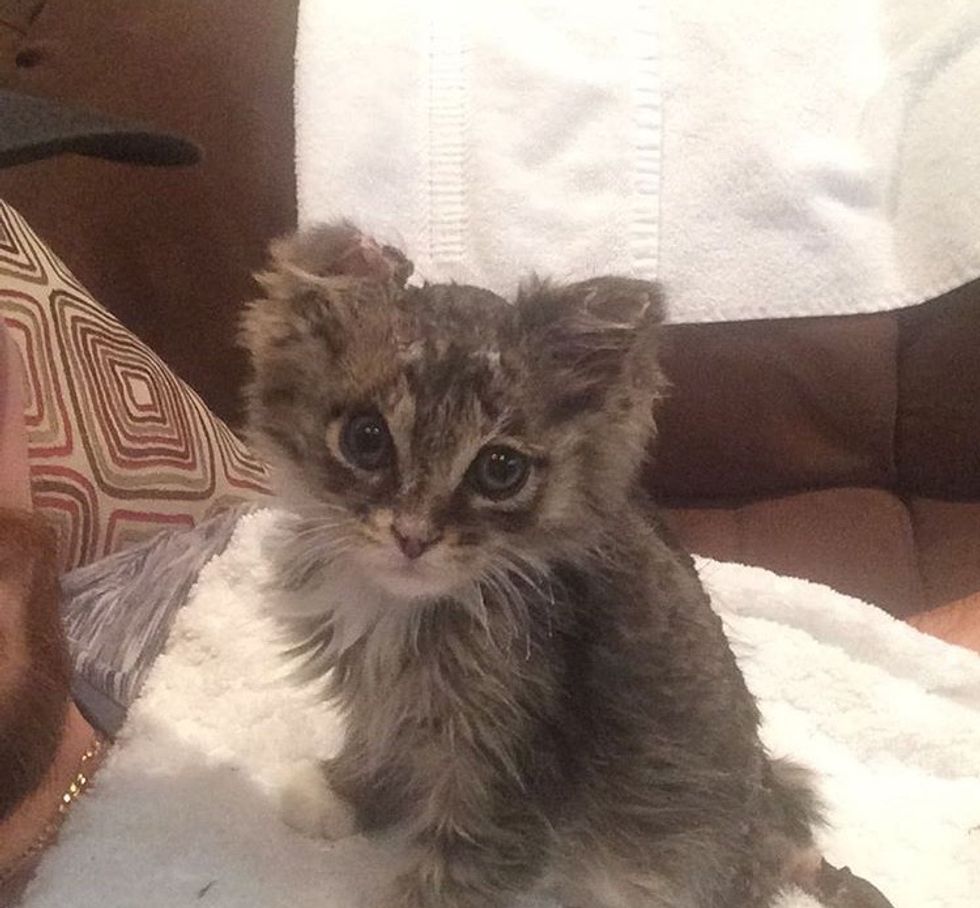 Courtesy: Renee Soucy
"He never stopped moving and exploring. He's not scared of the bigger cats or heights or stairs," Renee told Love Meow.

The little fluffy boy has healed up so well and his personality radiates around the house. "He loves to lay in the sun and sunbathe. He plays with his toys and eat. He's definitely the king of his house and has everyone's heart."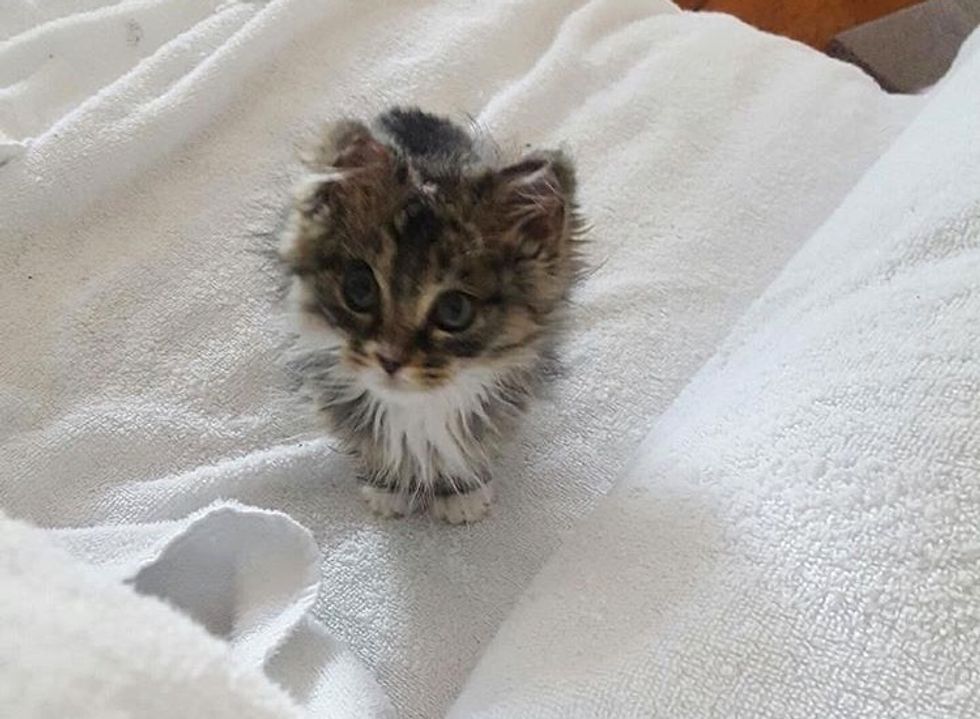 Courtesy: Renee Soucy
"He is so brave and he's his own little person and lives everyday to his fullest."
Ember demands attention and love right meow!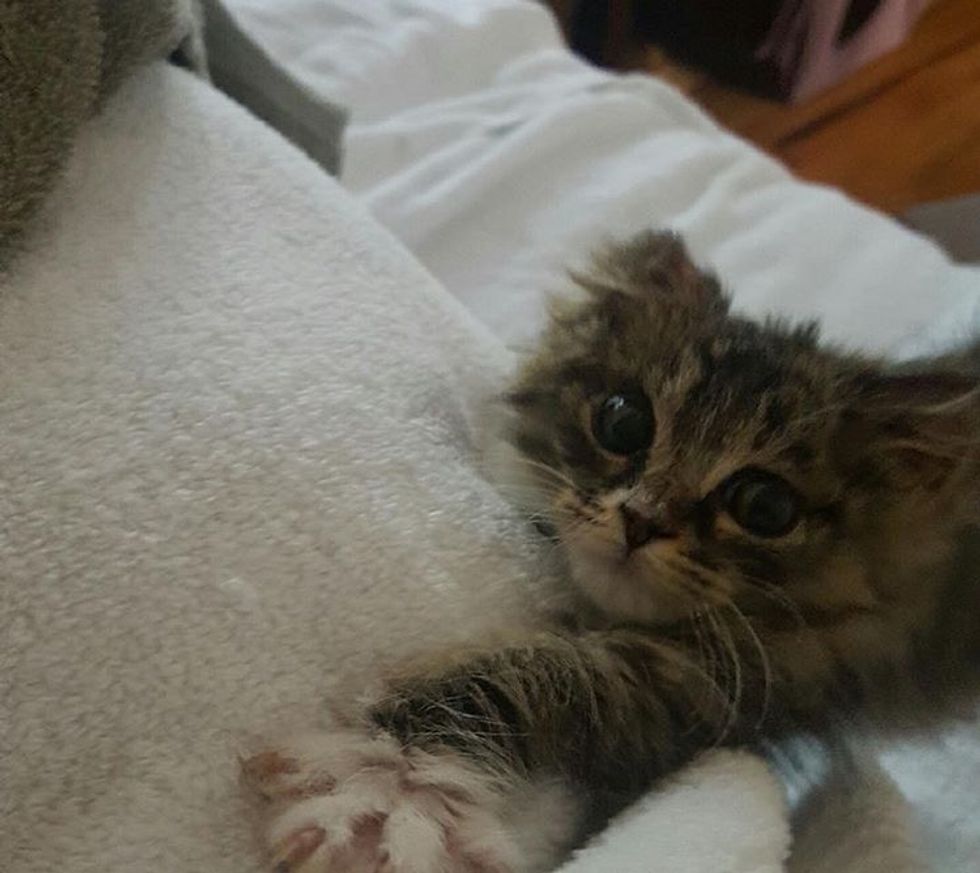 Courtesy: Renee Soucy
Ember is the sweetest little thing.
"He doesn't even seem like he went through hell the first couple months of his life," Renee told Love Meow. "He's our little trooper."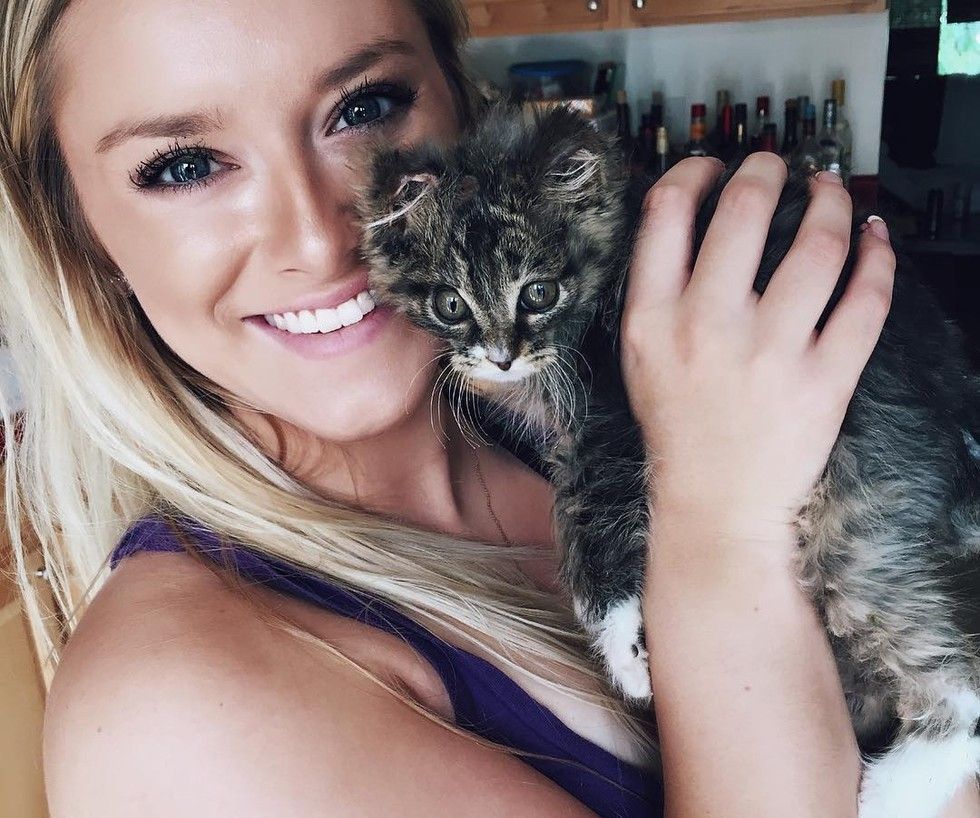 Courtesy: Renee Soucy
What a true fighter! Share this story with your friends!
Related story: Lincoln The Miracle Kitty, No Longer Quadriplegic: Amazing Recovery