A foster family took in a tiny kitten so she could have friends to cuddle. She's the sassiest and happiest kitty they've ever met.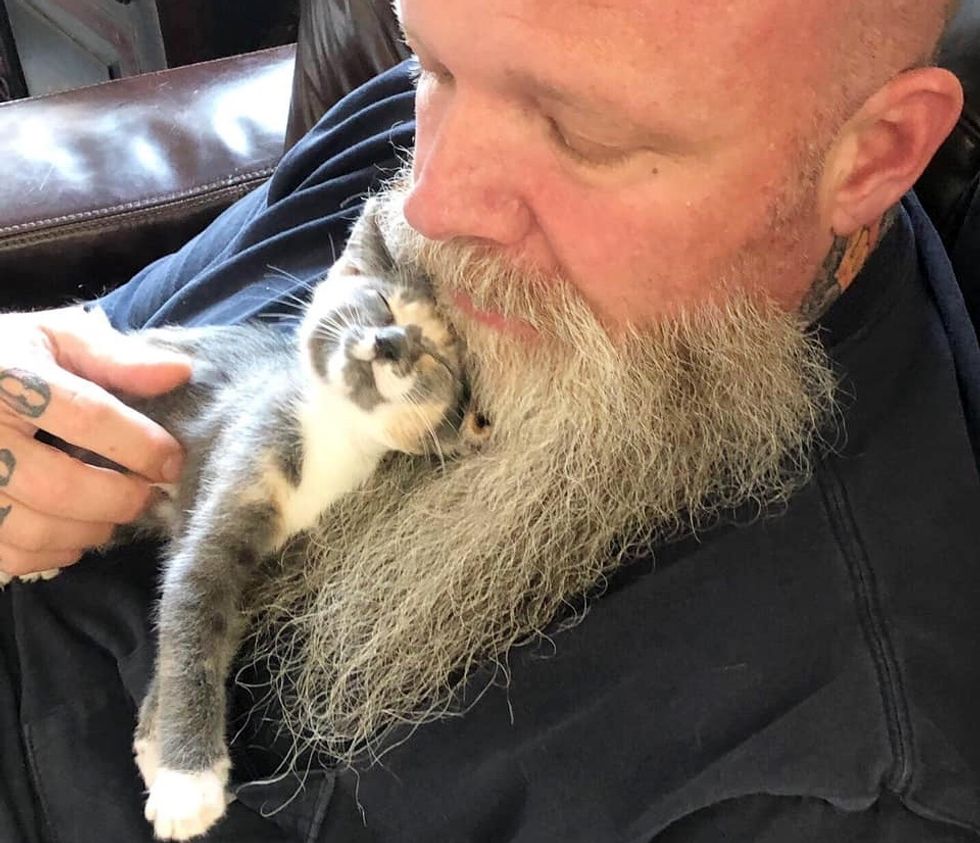 Heather T @the2poundkittenclub
Newport the tortie was taken in by Love Your Feral Felines (an all-volunteer rescue based in North San Diego County) for a chance at a better life. She was never shy of showing off her sass. At a young age, she would puff up her fur to look big and tough. Her brave, endearing personality quickly won everyone's heart.

But as a singleton, Newport constantly sought comfort from her humans. To make sure she was not alone and to help socialize her, the rescue reached out to Heather T., a foster volunteer, who had a litter of three kittens in her care.
Heather graciously took her in and introduced her to her new feline siblings who were rescued from the streets.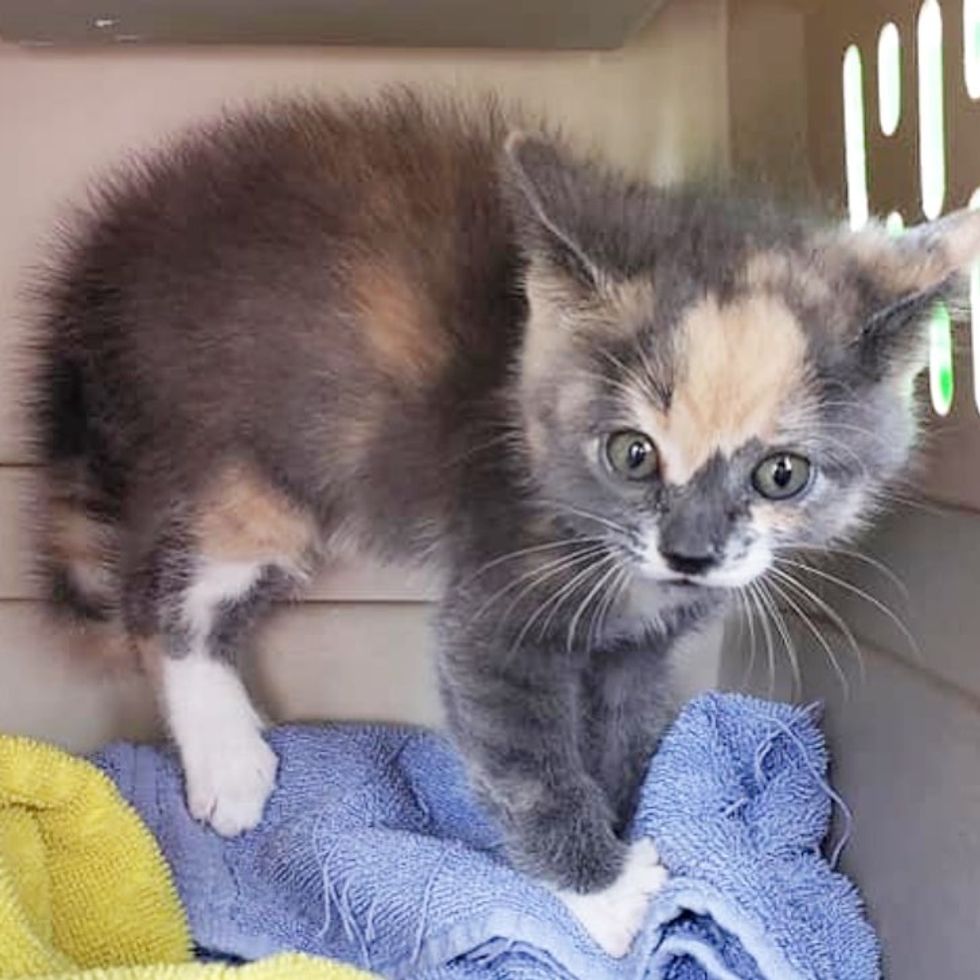 Heather T @the2poundkittenclub
Newport quickly settled into her foster home, became friends with her new litter-mates and started playing, wrestling and doing kitten things.

She is a fearless, sassy girl, and the bravest of all.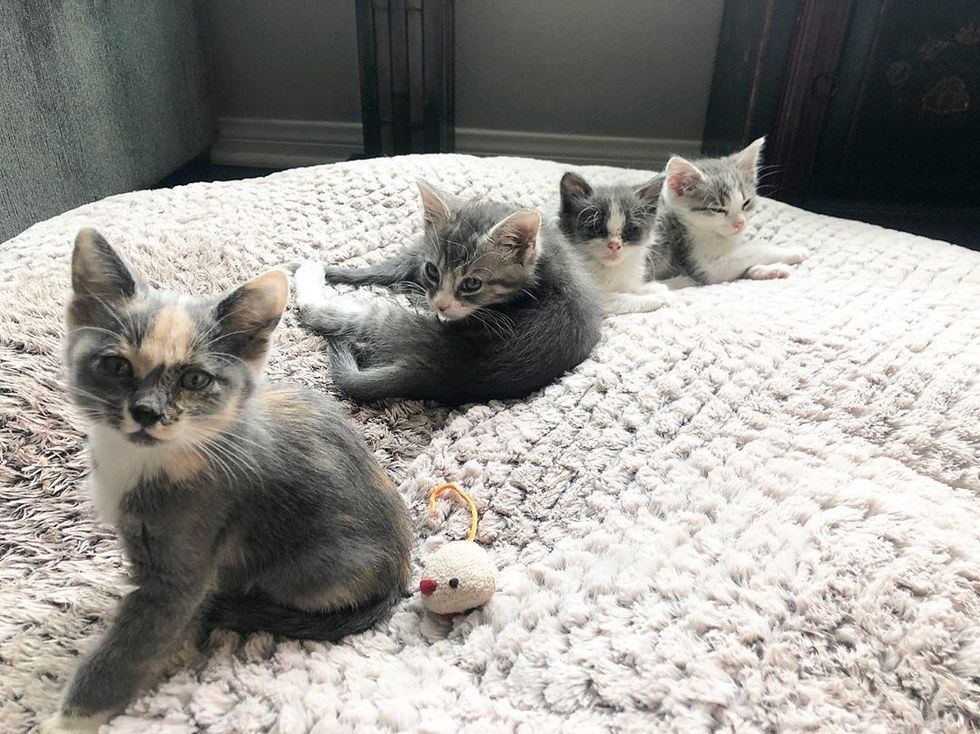 Heather T @the2poundkittenclub
"She acts like a dog more than a cat and is super confident. She thinks she owns the house," Heather said.

It didn't take long for the family to discover her love for cuddles.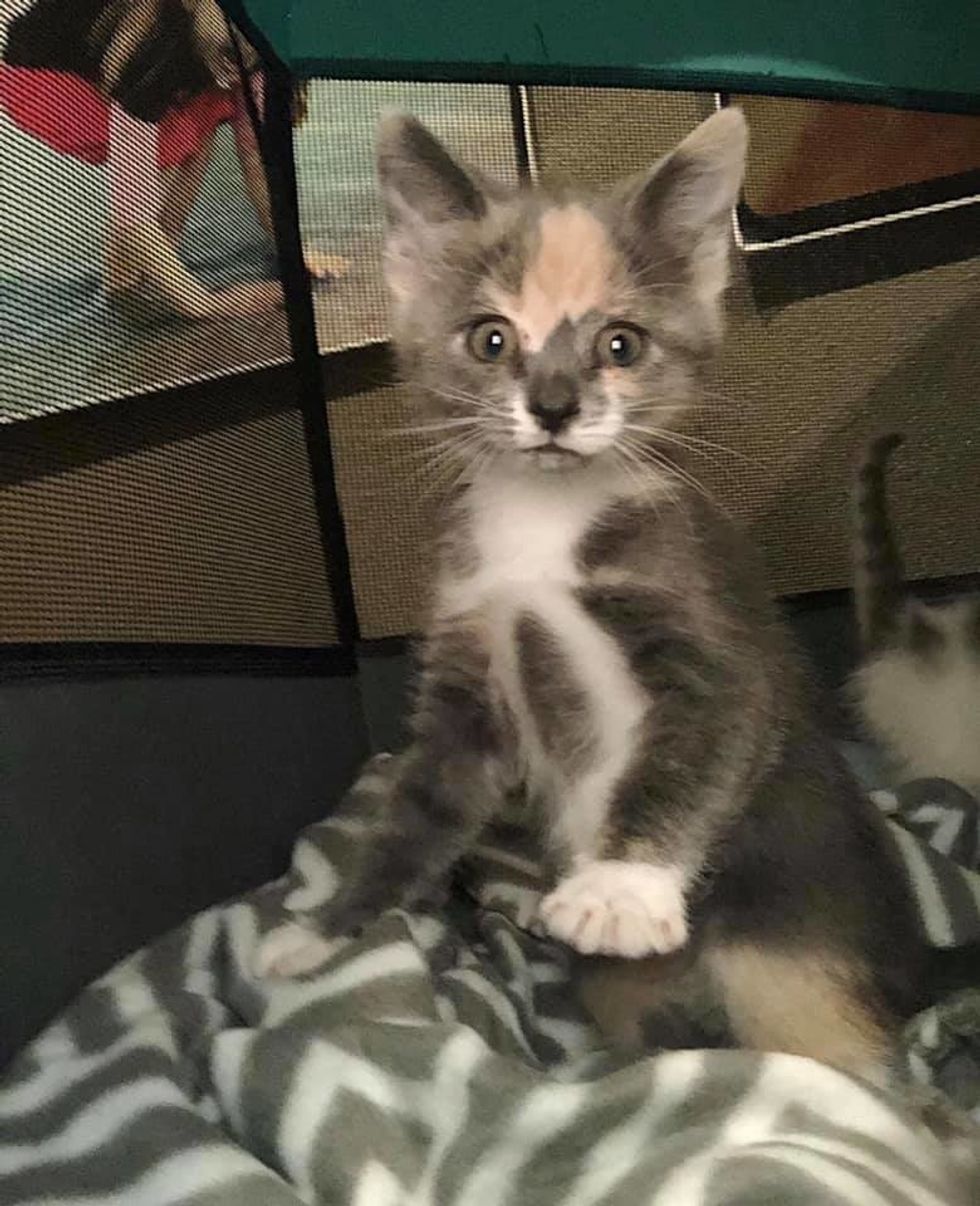 Heather T @the2poundkittenclub
Newport would curl up in the crook of their arms or sleep with them in their bed at night.

"She came right up the stairs and made herself comfortable. She's cuddly and she's really fun!"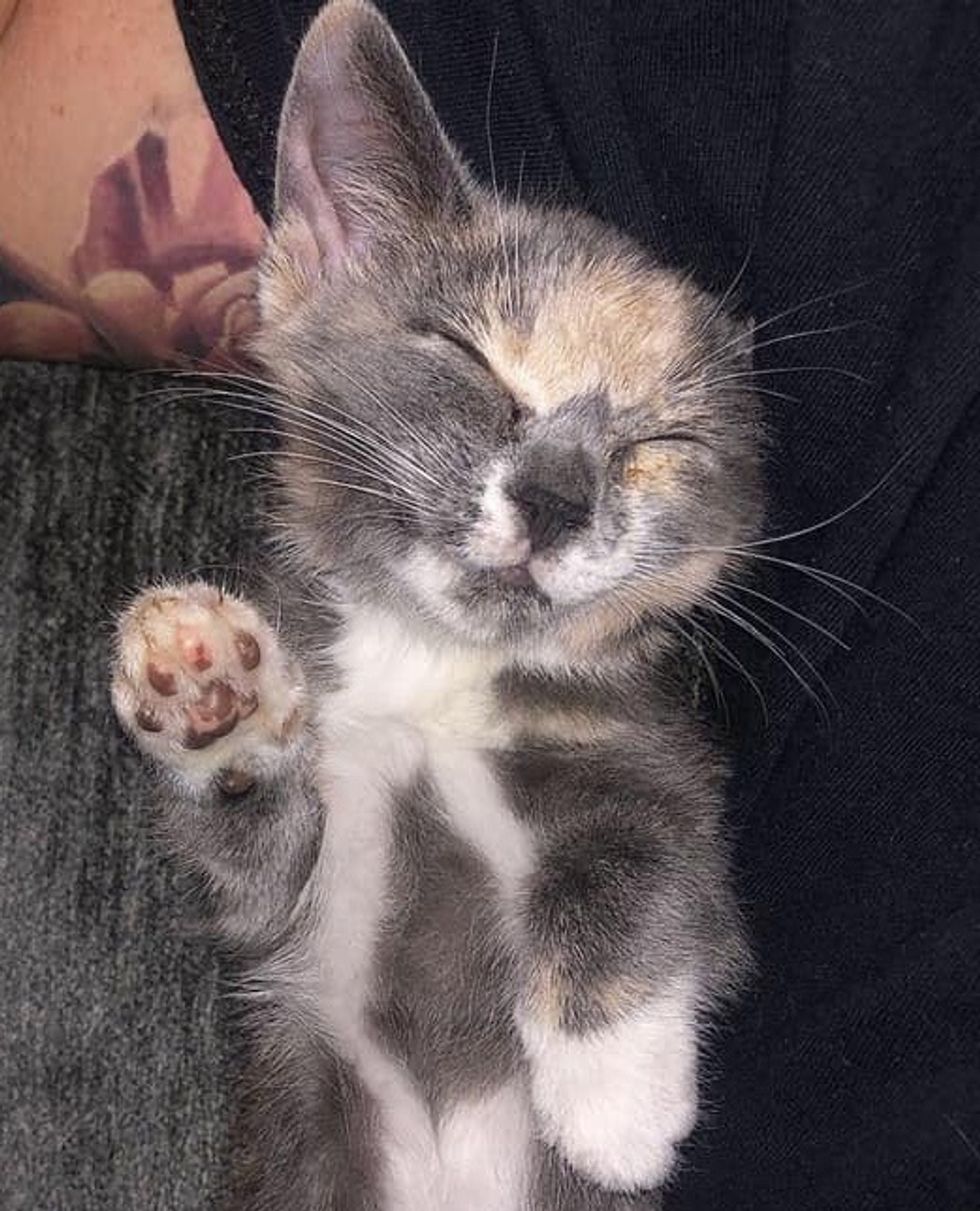 Heather T @the2poundkittenclub
The sweet tortie is the happiest little girl. Her personality is shining through when she's around people or other feline friends. "She's the most unique, amazing girl, and she's stolen our hearts," Heather said.
All of their foster kittens adore Heather's husband and his beard. Newport is no exception - she rubs her face all over his, purring away in pure bliss.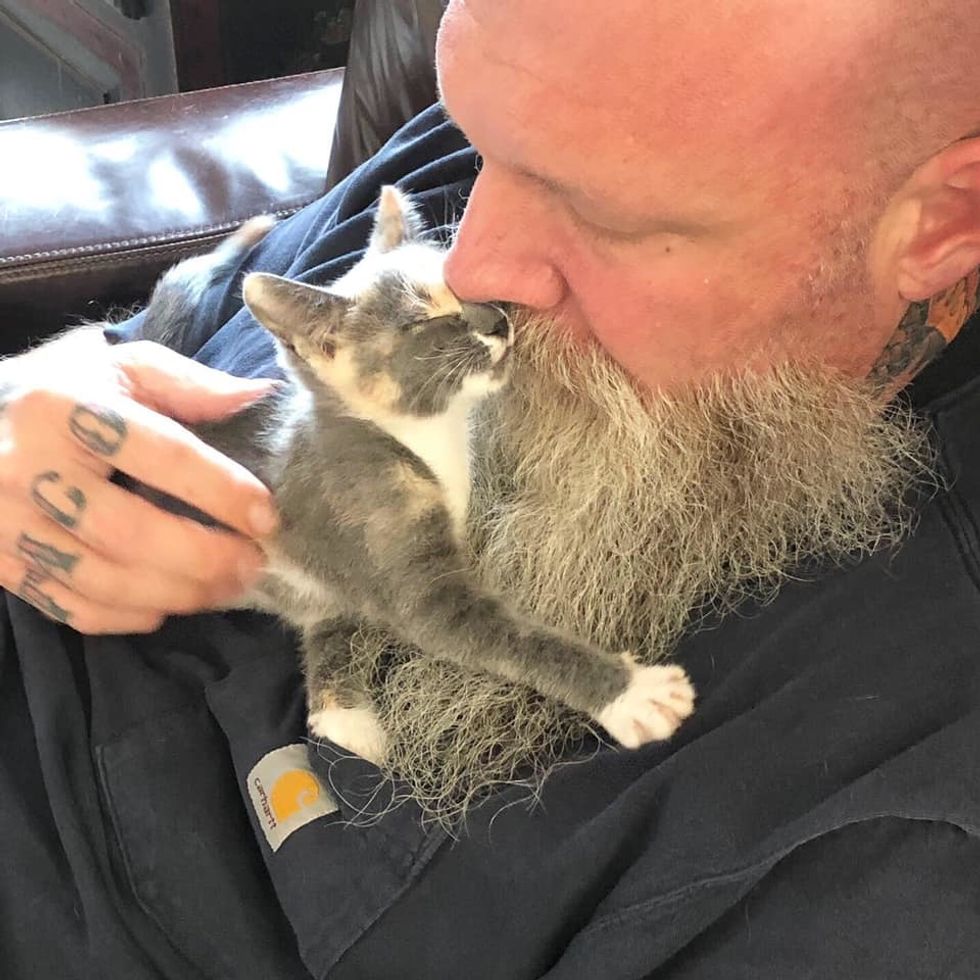 Heather T @the2poundkittenclub
Newport has grown by leaps and bounds and is getting ready for her next adventure in life — a place to call her very own.
Every day, she brings happiness to people around her and never leaves the room without a smile on her face. "As you can see, she is a total love-bug and loves getting right up to you to say hi," Love Your Feral Felines said.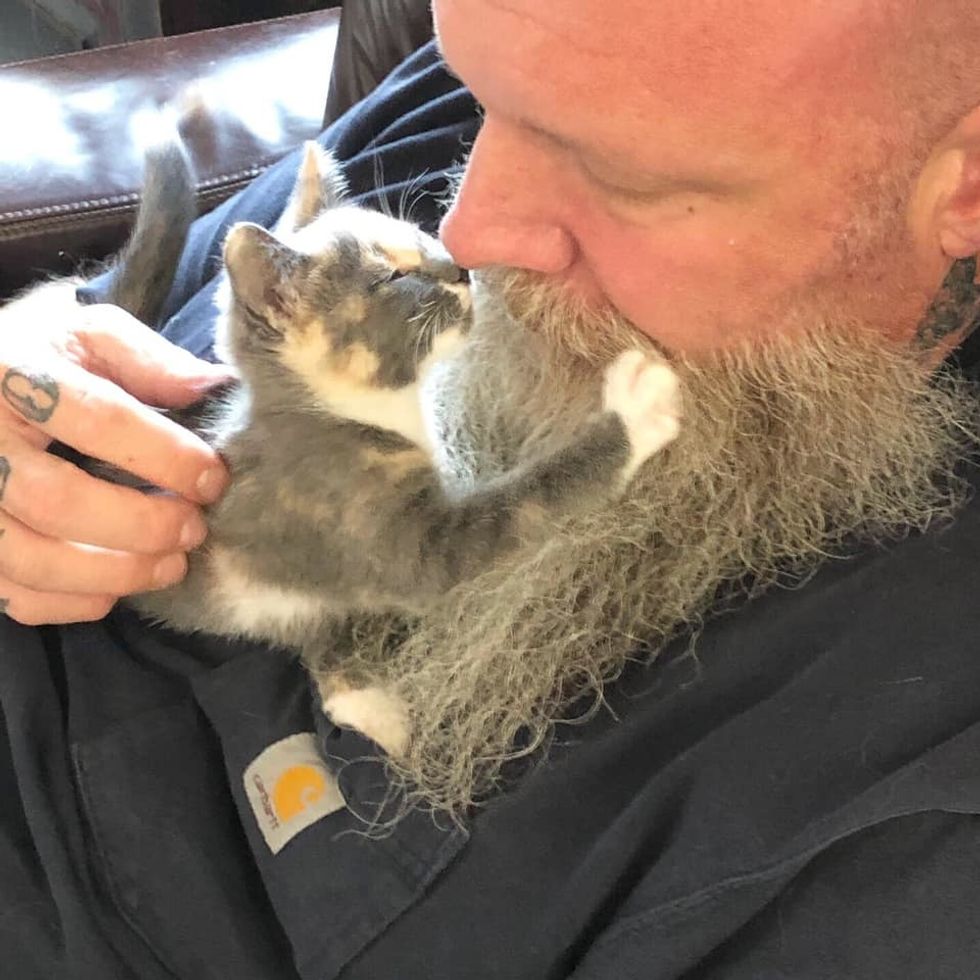 Heather T @the2poundkittenclub
She came to her foster home as a singleton, and is so grateful to have a family to look after her and dote on her. She follows them around the house like a rambunctious little puppy and never fails to brighten up their day.

The little tortie, who arrived with a puffed-up tail, has turned into a serious cuddle-bug.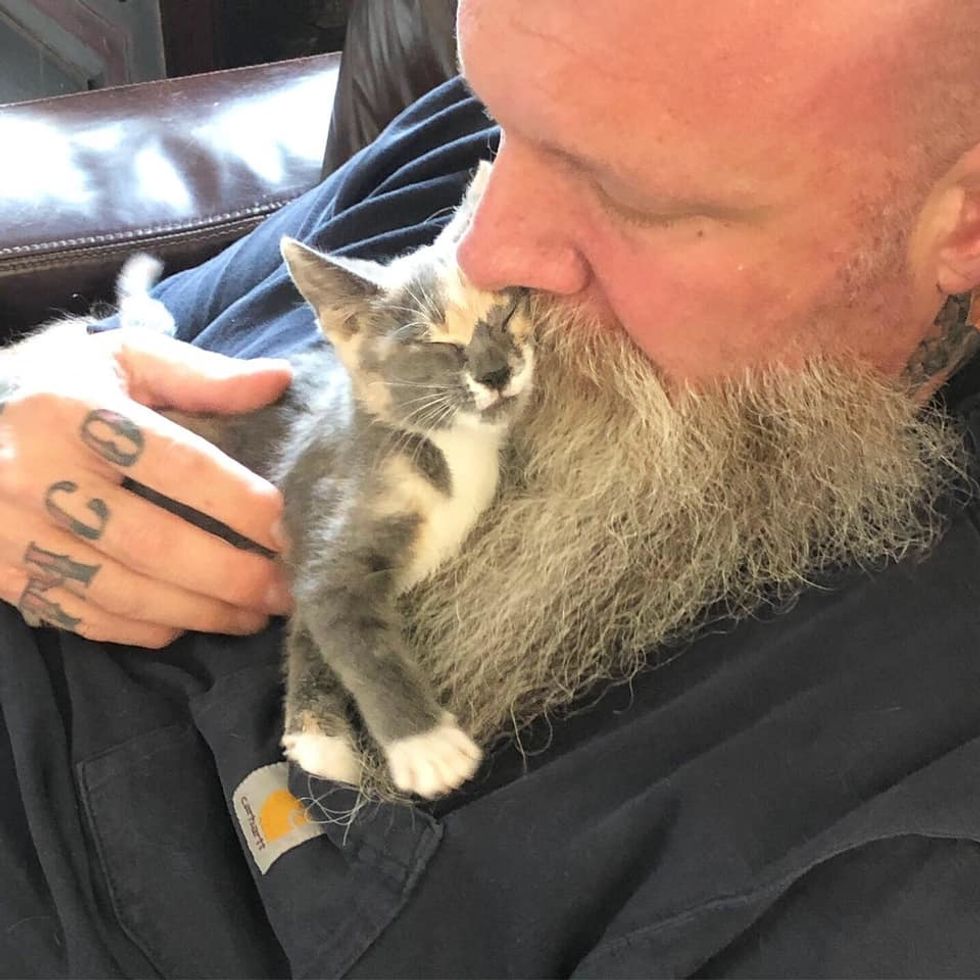 Heather T @the2poundkittenclub
Follow updates on Newport on Facebook and Instagram. Follow Love Your Feral Felines on Facebook and Instagram. If you would like to support their rescue efforts, click here to see how you can help.
Cuddly Newport!
Share this story with your friends.
Related story: Woman Rescues Wobbly Kitten at Shelter and Finds Her New Siblings to Cuddle