A kitten showed up outside a home on her own and was determined to move indoors that day.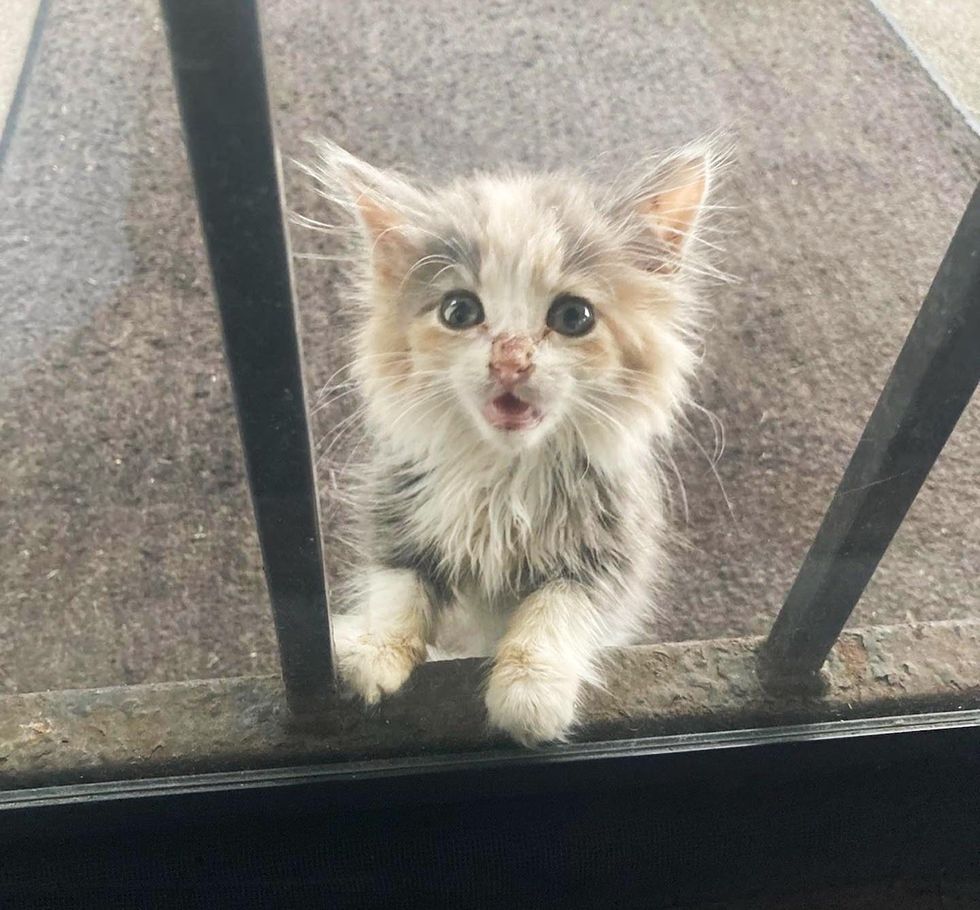 Nuggie the kittenDetroit Community Cat Rescue
A stray cream calico wandered to a resident's home and decided to hang out on their porch. She was seen all alone without a mother or siblings in sight.
The kitten stayed on the porch and had no plans of leaving. When the resident noticed her, the little one placed her paws on the railing as if she wanted to be let in. Worrying about her safety, the resident reached out to Detroit Community Cat Rescue, hoping to get the kitten some help.
"The caller told us she was the only kitty around, and she was afraid that the kitten would get hit by a car. We were there within the hour," Detroit Community Cat Rescue shared with Love Meow.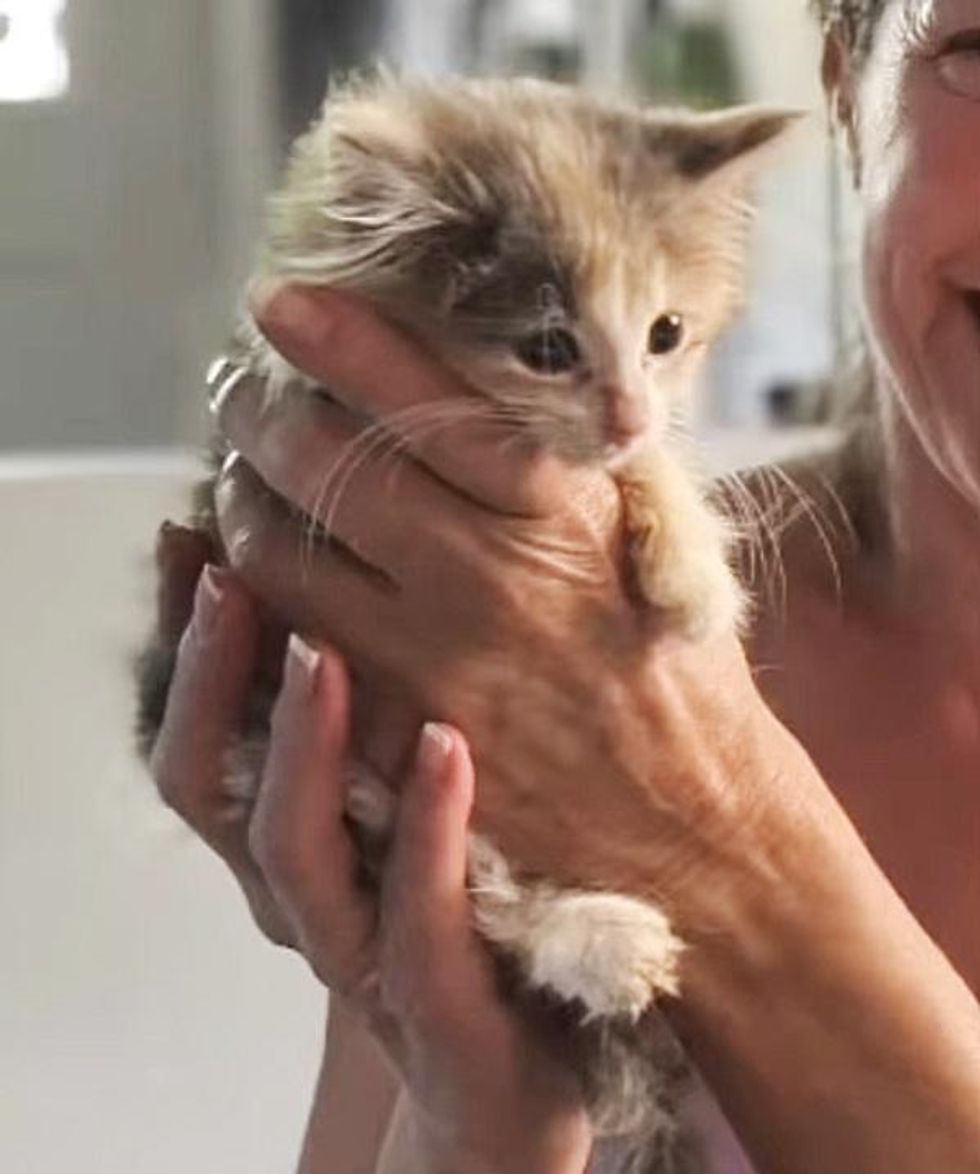 Detroit Community Cat Rescue
"(The kitten) was smaller than we expected. We decided to take her in. All of the neighbors thanked us for taking her."
She was lovingly named Nuggie, as she was tiny as a nugget and made mostly of fluff. Nuggie went home with Jennifer, a foster volunteer of the rescue, and turned a new chapter.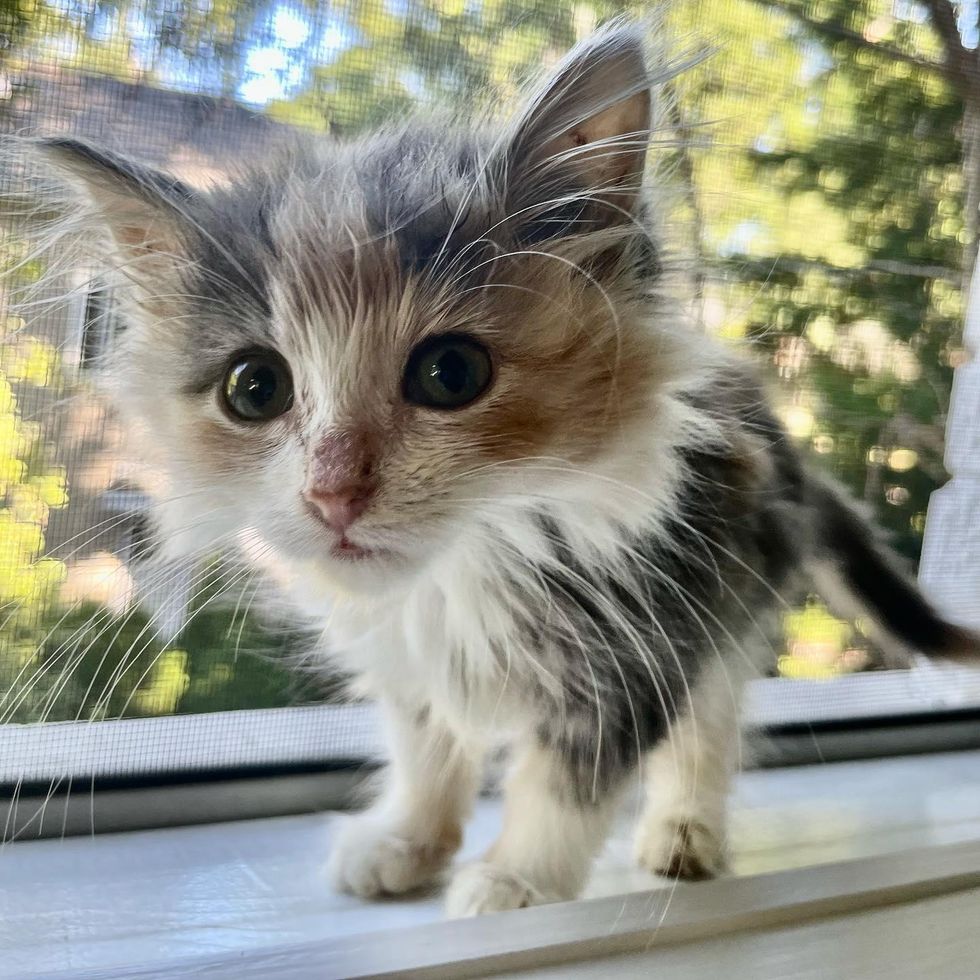 Nuggie is tiny, fierce and very fluffyDetroit Community Cat Rescue
She was "darling, fragile and fierce" and had such spirit and determination to live and thrive. Nuggie quickly adjusted to the indoor life and never looked back.
With a comfortable environment, Nuggie could now rest and recuperate and would never go hungry again.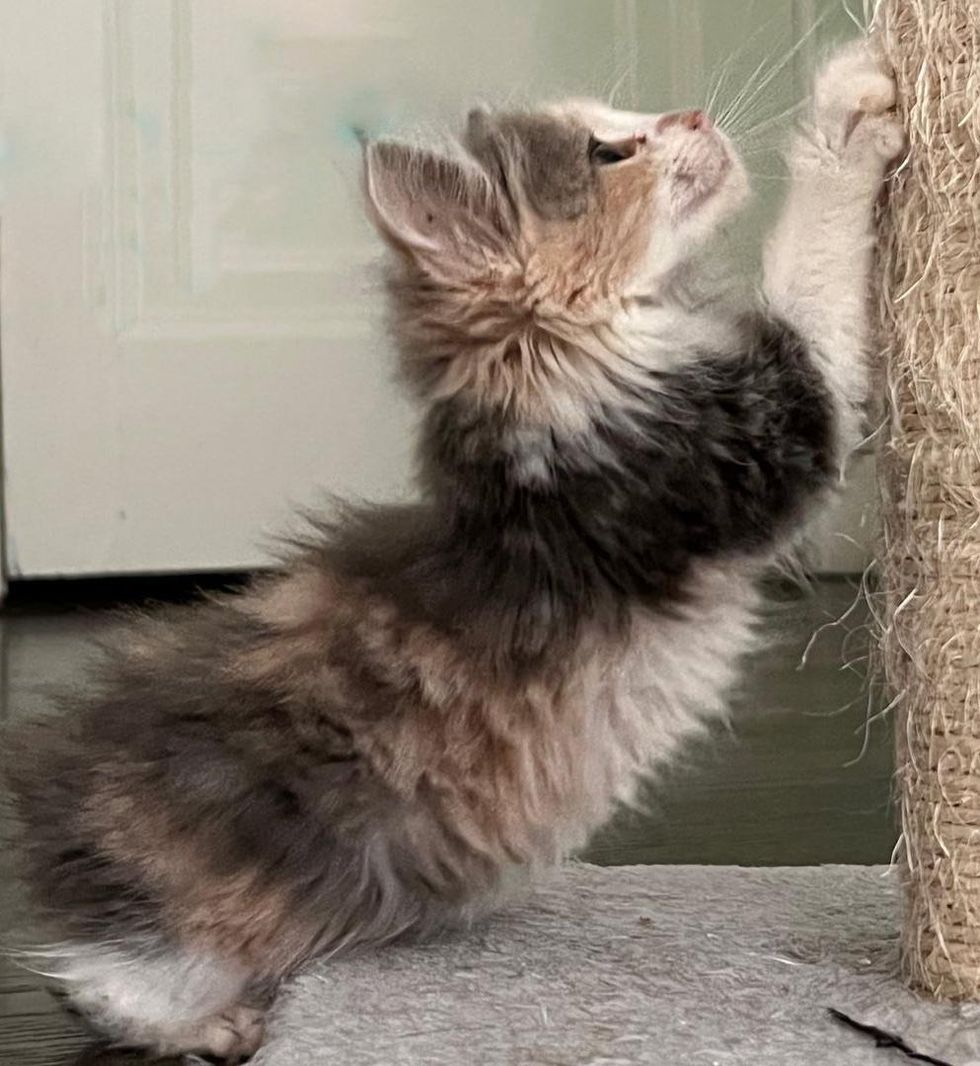 She quickly adjusted to indoor lifeDetroit Community Cat Rescue
Nuggie settled into her new space and started using the cat tree, scratching posts, and the litter box. She was content to have a roof over her head, a bountiful supply of food, and doting humans to cater to her whims.

She was treated for a few health issues including an upper respiratory infection, but she took everything in stride. Nuggie was over the moon to have someone hover over her, making sure that she was loved.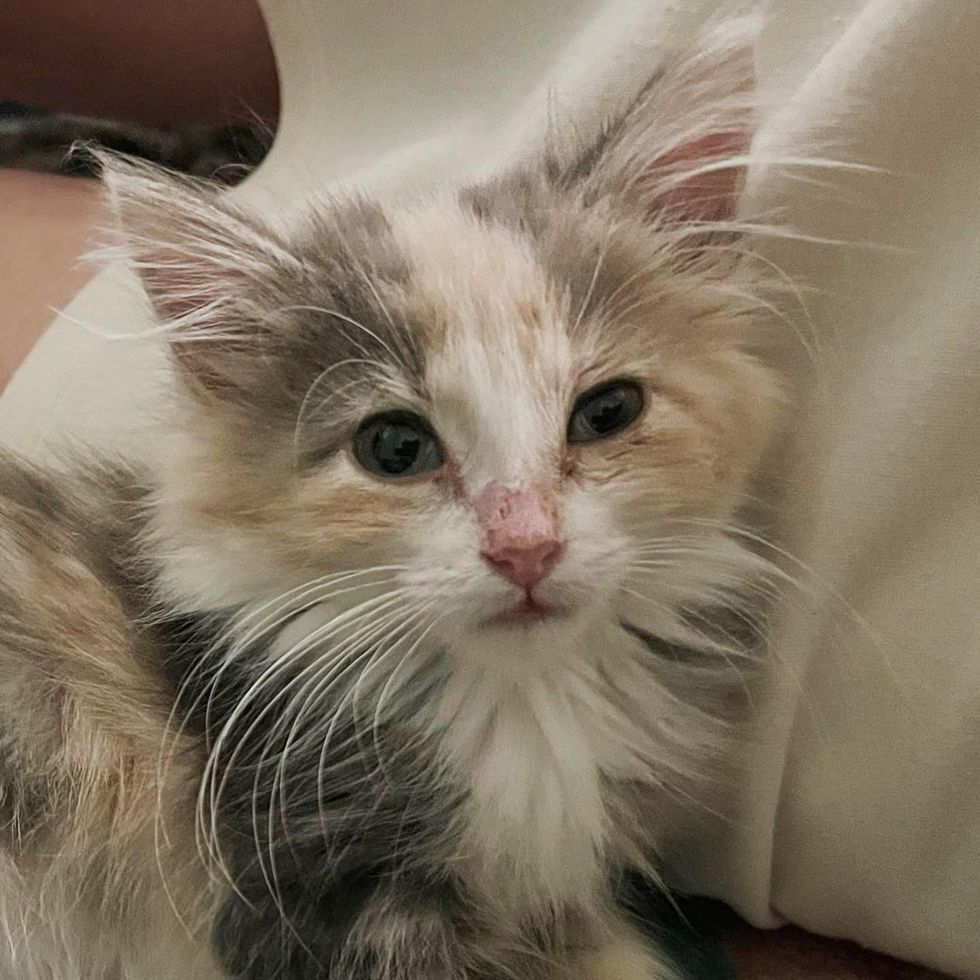 Detroit Community Cat Rescue
Once Nuggie was nursed back to health, she was ecstatic to hang out and socialize with feline friends.

Nuggie has never met a stranger as she goes around the house befriending every kitty she comes across. Despite being so little, she holds her own when she plays. Nuggie is also a love-bug at heart.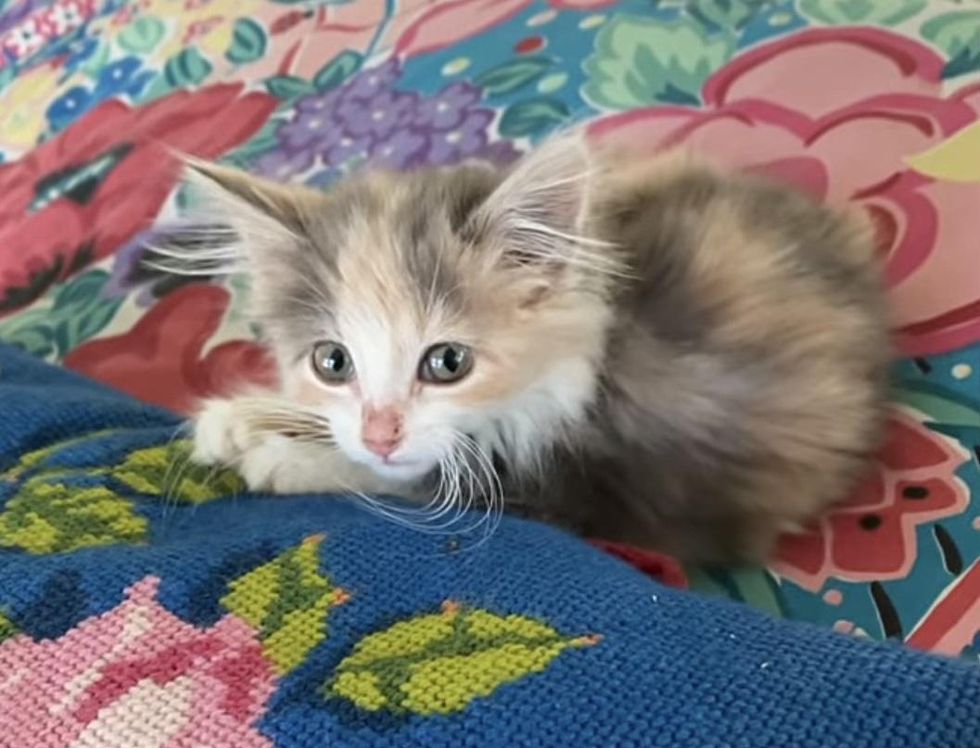 Detroit Community Cat Rescue
When she met Rosebud, a tortoiseshell foster, it was love at first sight. Nuggie sat beside Rosebud, wrapped her arms around her and insisted on giving her a bath, in perfect Nuggie fashion.
The former stray has flourished into an adorable indoor cat with so much to offer. She is reveling in her new life and living everyday to the fullest.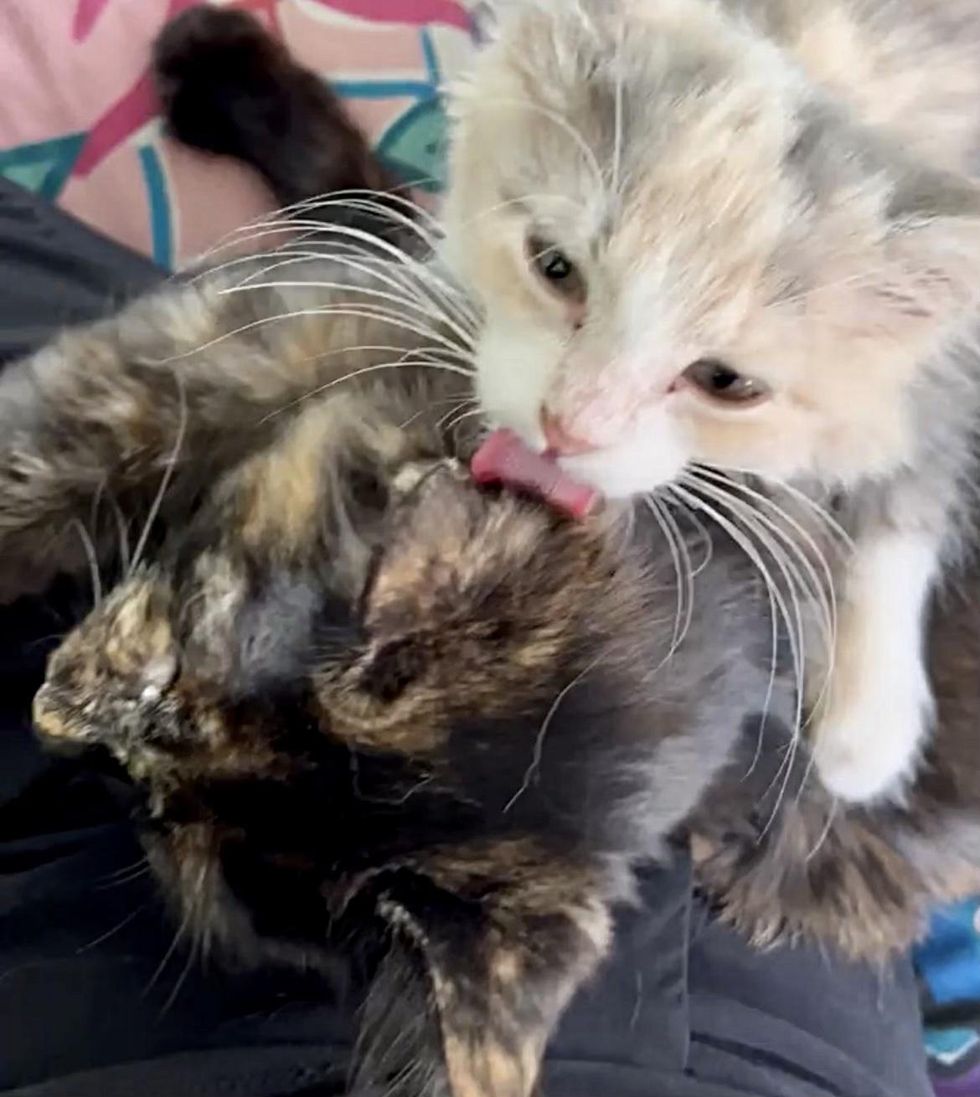 She likes to hang out with other kitties. Here's Nuggie giving Rosebud the tortie a bathDetroit Community Cat Rescue
Nuggie will be ready to find her forever home in the near future. As for now, she is busy relishing every moment with her foster buddies.
There is no shortage of zoomies and cuddle-fests in the house.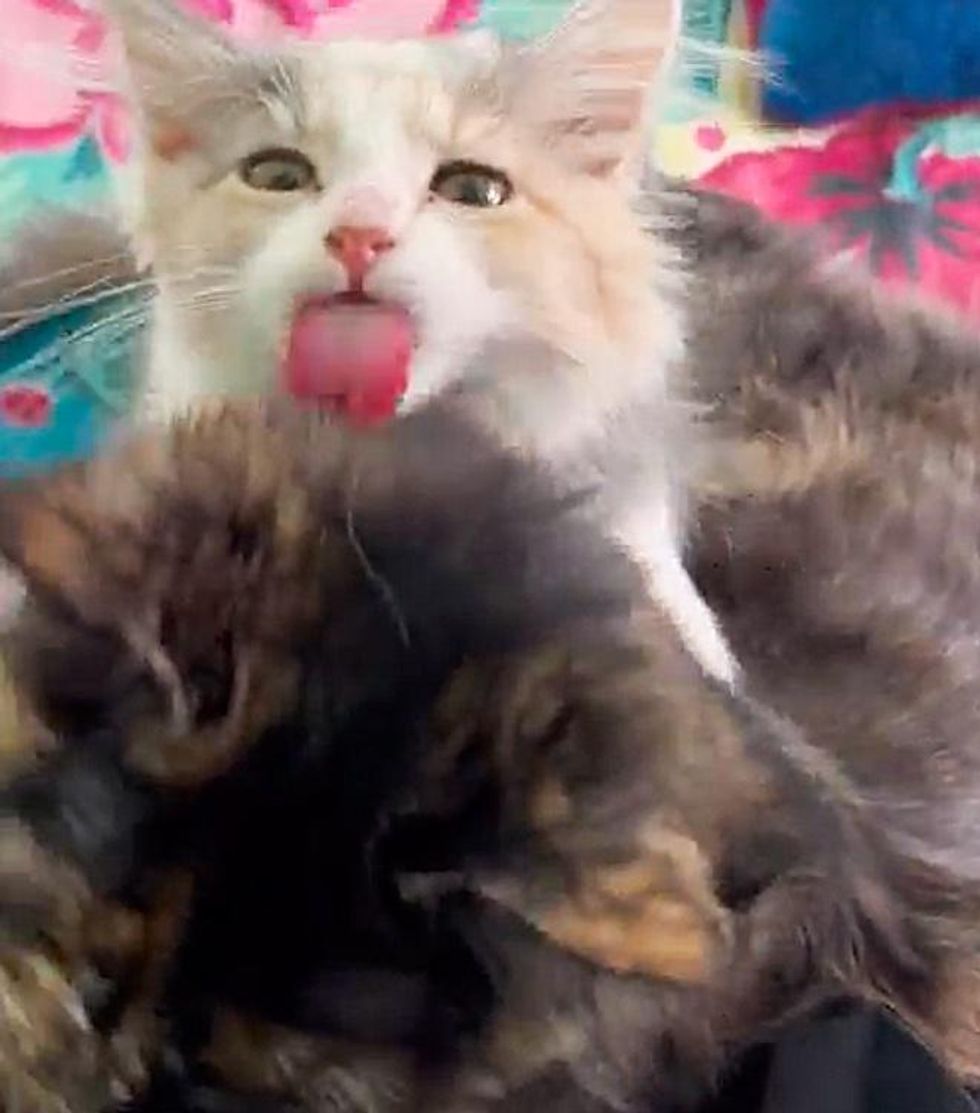 She takes bathing very seriouslyDetroit Community Cat Rescue
Nuggie walked up to the porch that day and was determined to change her life. She did just that.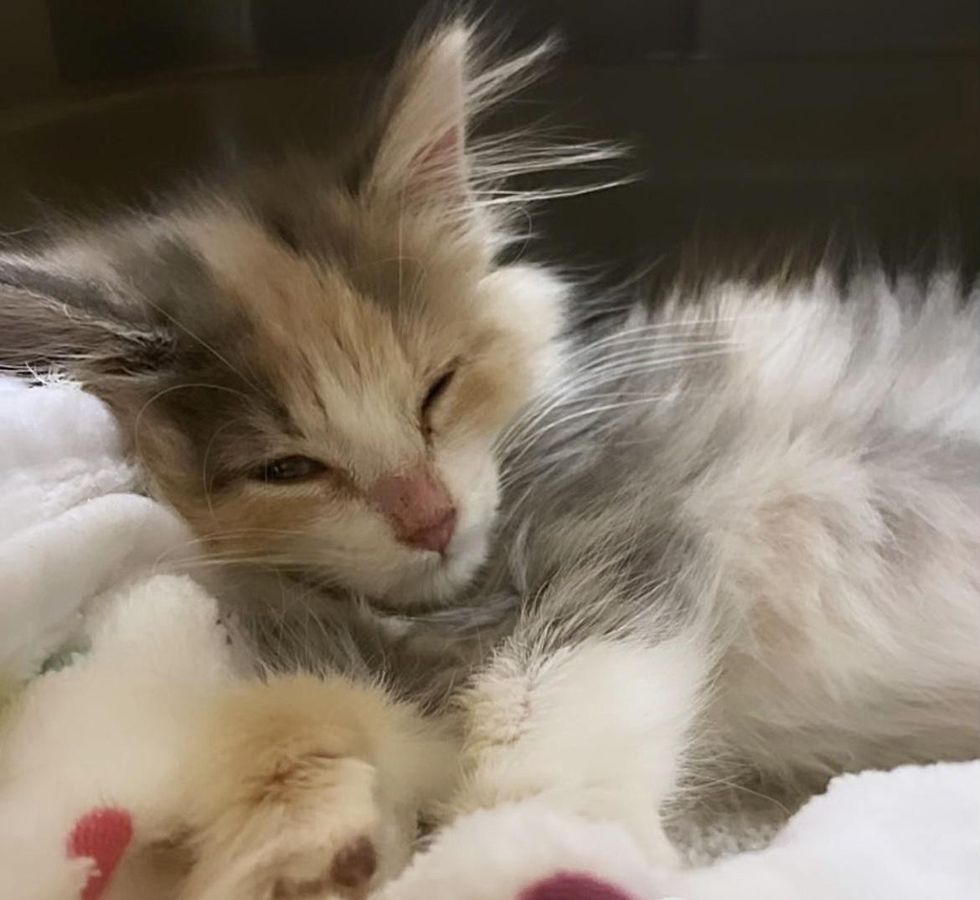 Detroit Community Cat Rescue
Share this story with your friends. Follow updates on Nuggie the kitten and Detroit Community Cat Rescue on Instagram @detroitcatrescue.
Related story: Kitten Sneaks into a Nest of Smaller Kittens and Insists on Being Part of Their Family