A cat who was found outside, turned out to be a former therapy cat. Now, she tries to get everyone to notice her.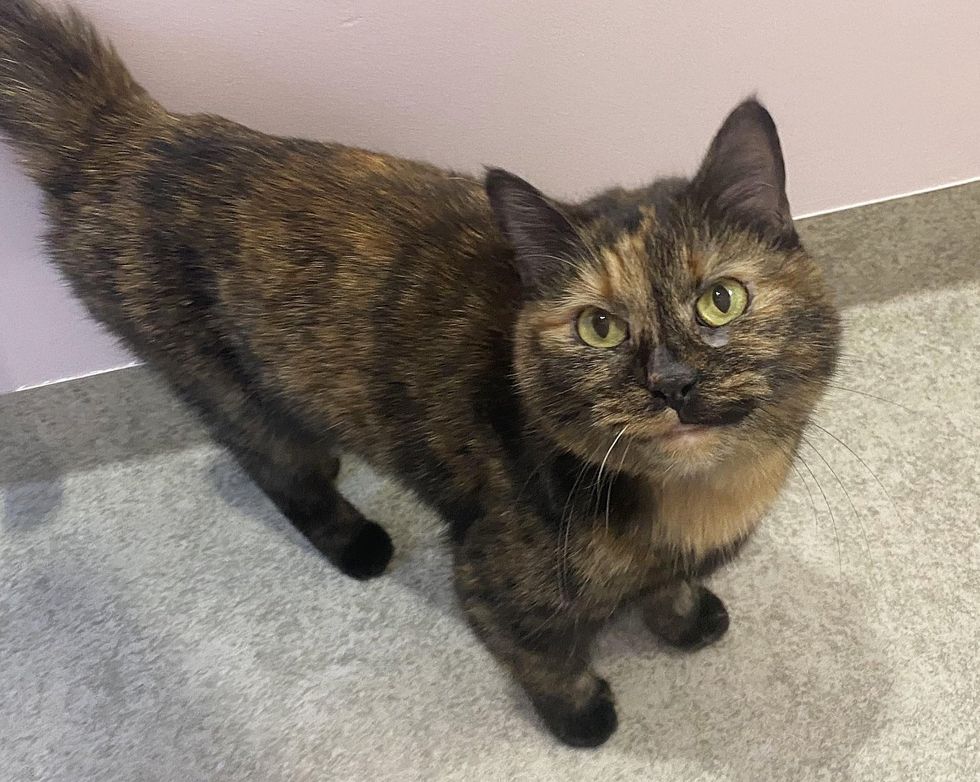 Spice the cat@bestfriendsfelines
Best Friends Felines (an all-volunteer rescue in Brisbane, AU) was apprised of a sweet 8-year-old tortie cat needing a lot of TLC.
A Good Samaritan found her outside all alone, in poor shape. The cat, named Spice, turned out to be a former therapy cat who had served at a nursing home for many years before being taken into a new home.
"In her new home, she quickly went missing only to be found by a lovely lady (almost two months later)," Nikki of Best Friends Felines shared.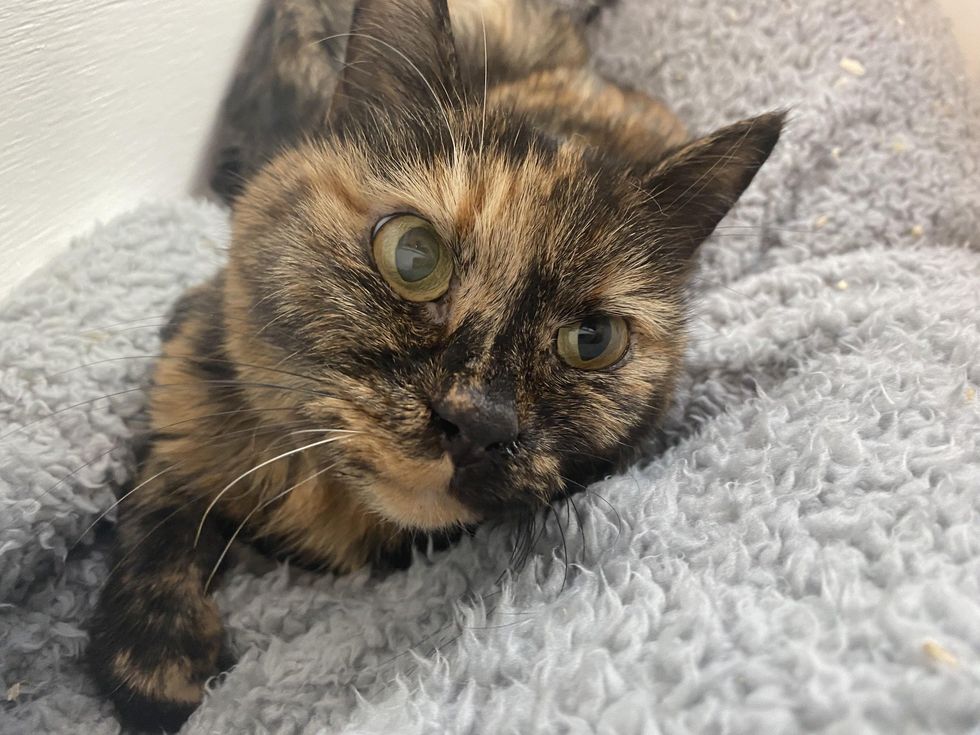 @bestfriendsfelines
When her owners were contacted, they were no longer interested in taking her back. The finder couldn't leave the cat out to fend for herself, so she took it upon herself to help her.
"Spice who had given so much as a therapy cat, found herself homeless and unwanted. Her finder took her to the vets where she was placed on antibiotics. She saved her life and didn't turn a blind eye."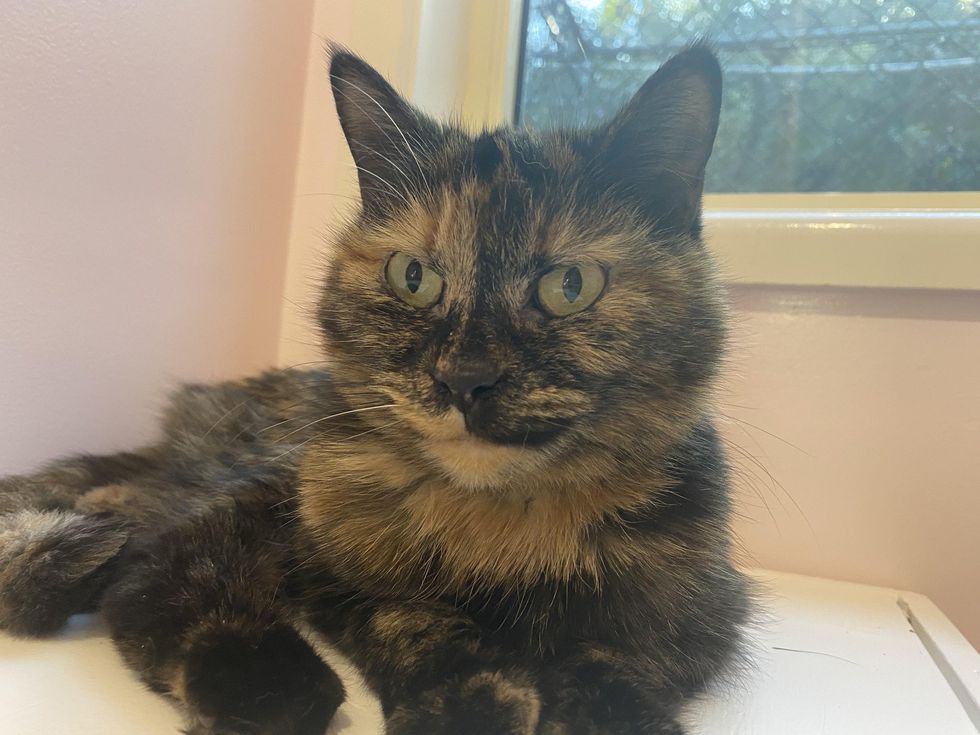 Her finder took her in and saved her life@bestfriendsfelines
The tortie was in a sorry state when she was found, weighing just 3.5 pounds. She was so frail and emaciated that she struggled to walk. She also had some stomach issues most likely from eating garbage outside to try to survive.
"She was such a sweetie who stole my heart instantly with her affectionate and gentle nature. After all she's been through, she still trusts humans and deserves to be treated like a princess," the finder shared via Best Friends Felines' page.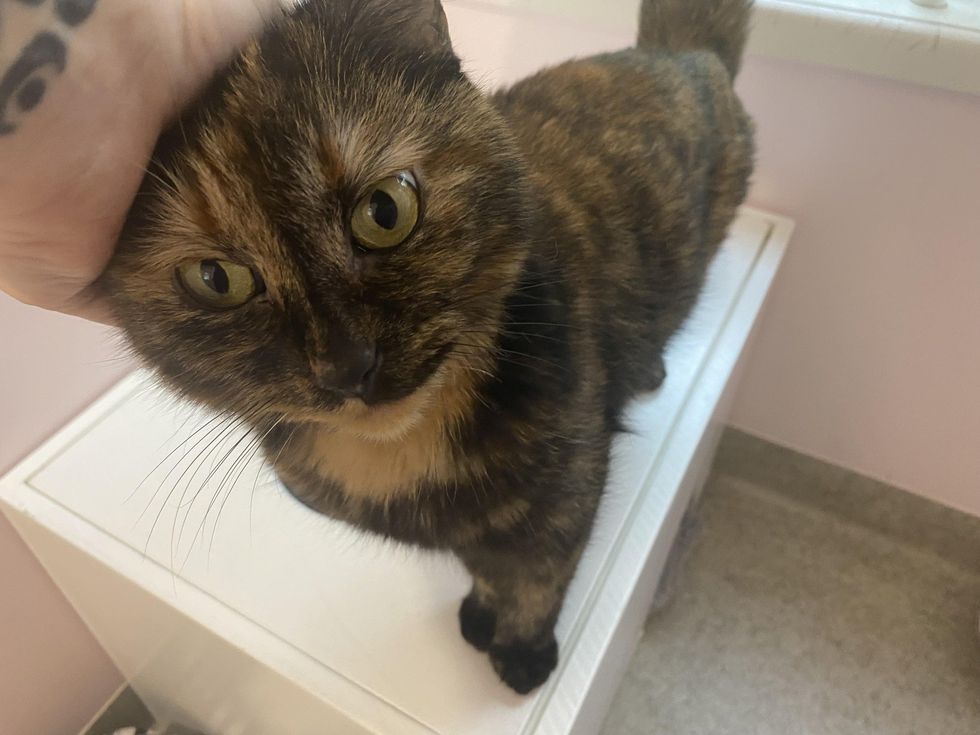 She came to the rescue and started loving on everyone she met@bestfriendsfelines
With supportive care and plenty of good food, Spice perked up and started to make steady gains.
As soon as she got pep under her feet, she would seek attention from everyone around her. All she wanted was someone to notice her and dote on her.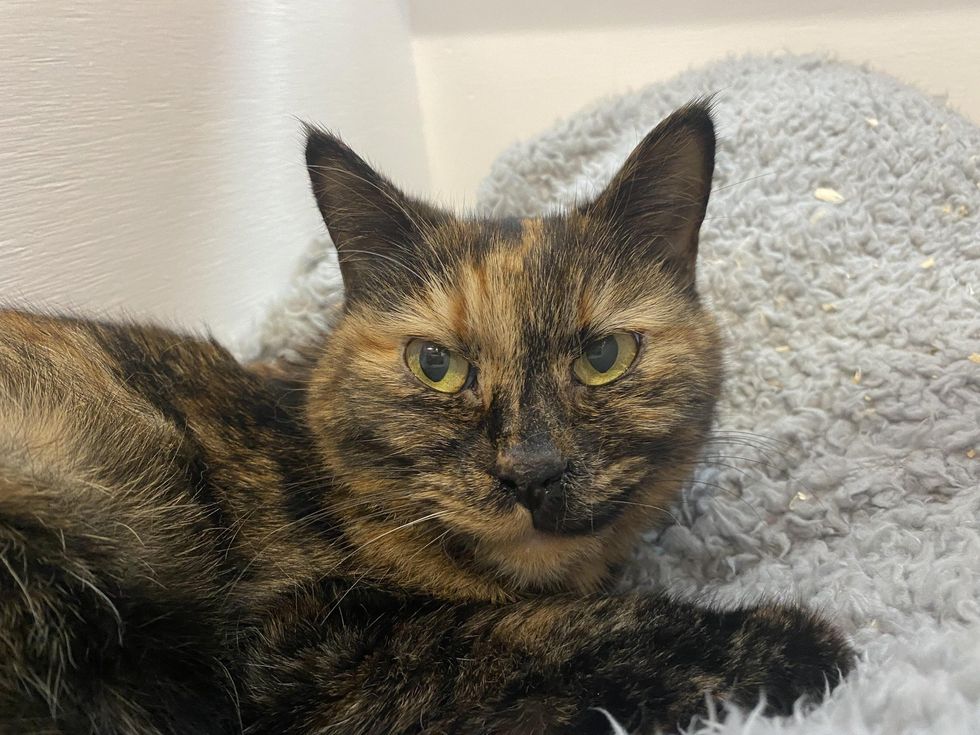 @bestfriendsfelines
Early this month, Spice was brought into Best Friends Felines and continued her recovery at Cats Meow at Samford.
Upon arrival, she immediately made herself comfortable on a soft blanket. She was delighted to have delectable food and treats and all the head scritches she desired. Spice was surrounded by loving people while waiting for a long-term foster home.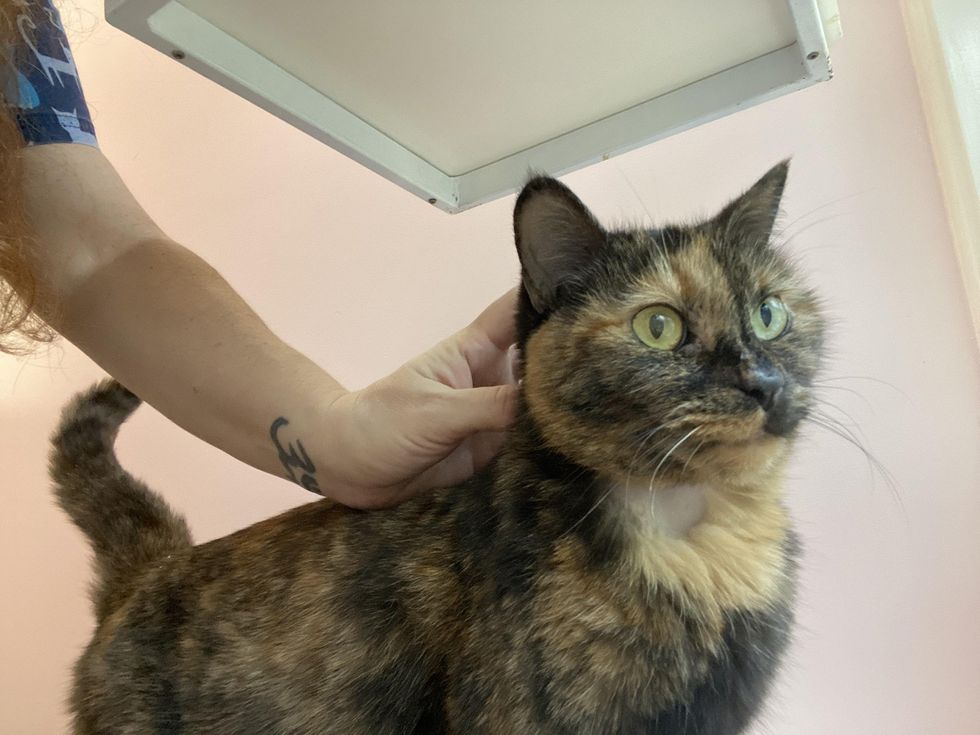 She's made great gains and is stronger and more active@bestfriendsfelines
Whenever staff come in to visit her, she greets them with her adorable purrs and rubs against them with so much gratitude. Spice has been eating well with multiple small meals a day, and her body is filling out.
"She has gained strength, is a lot more stable on her legs, and doesn't fatigue as quickly."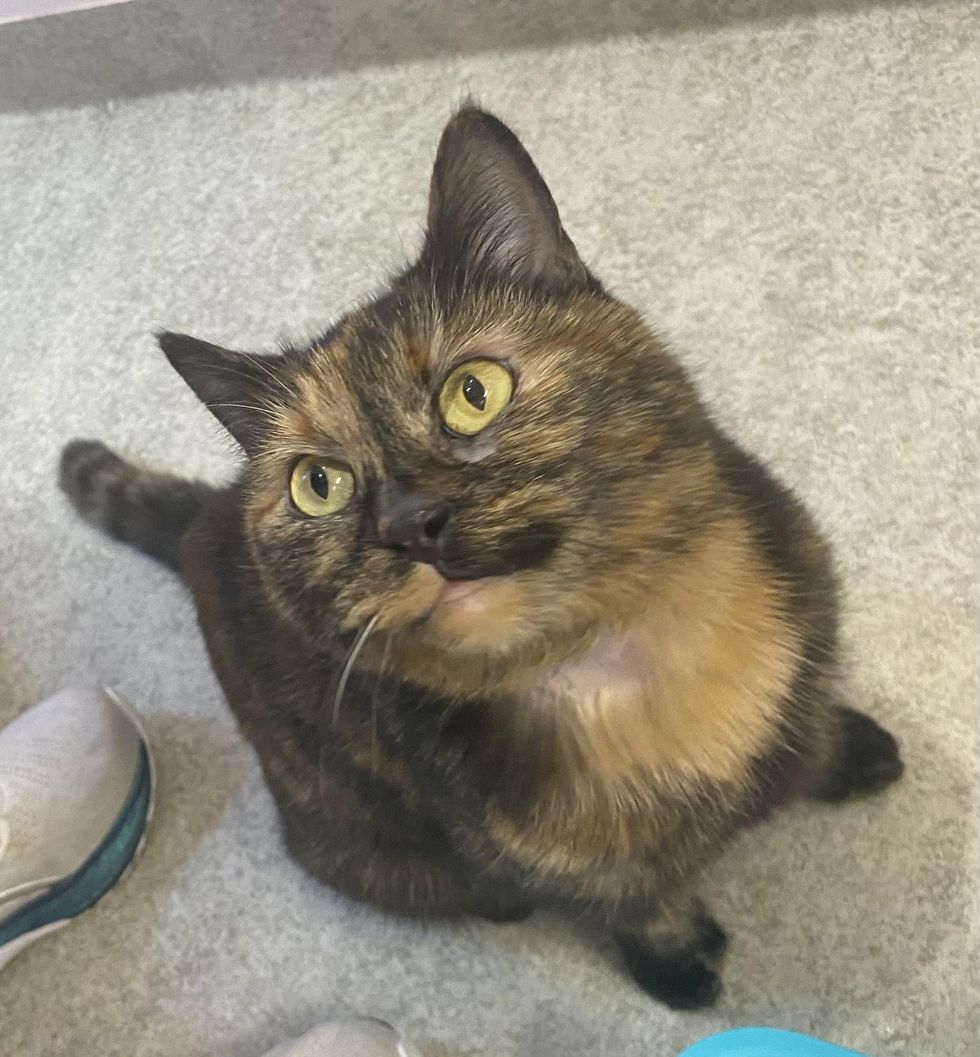 @bestfriendsfelines
Spice has recently reached the 6.3-pound mark and is getting stronger and more active. "She is super affectionate, always wants pats and does endless roly-poly antics to get your attention for cuddles," Nikki shared.
"She is chatty and you just can't help but fall in love with her."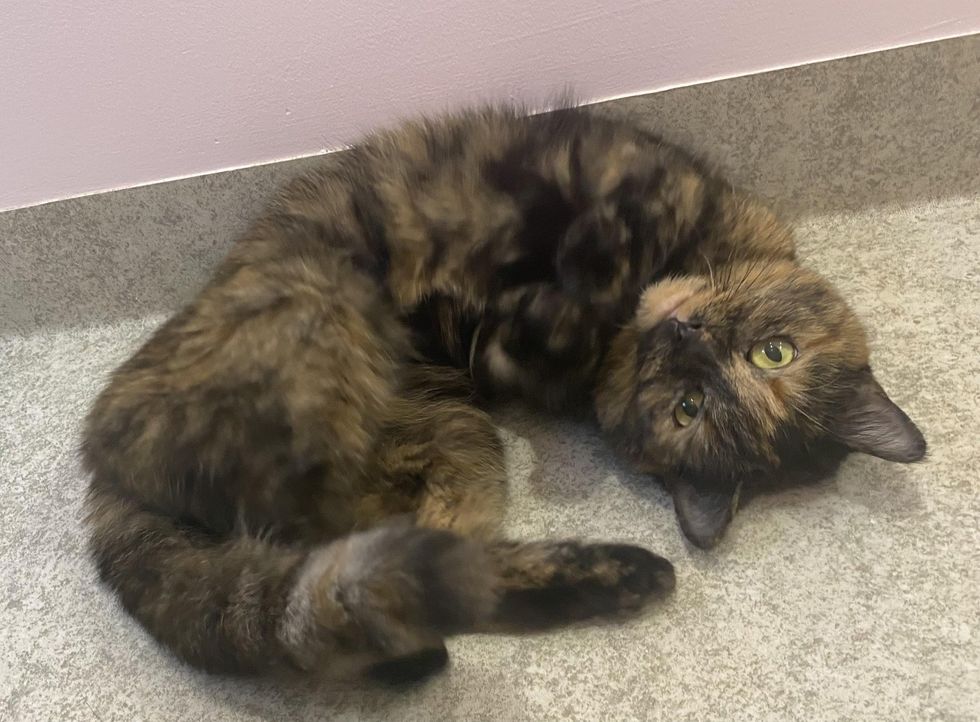 Spice likes to roll around on the floor, trying to get everyone's attention@bestfriendsfelines
The tortie girl may not always agree to share her humans with other cats, but she's set to be the center of attention in a loving home and the sweetest feline companion one can dream of.
Spice is currently looking for a long-term carer in the Brisbane area to help get her back in tip-top shape.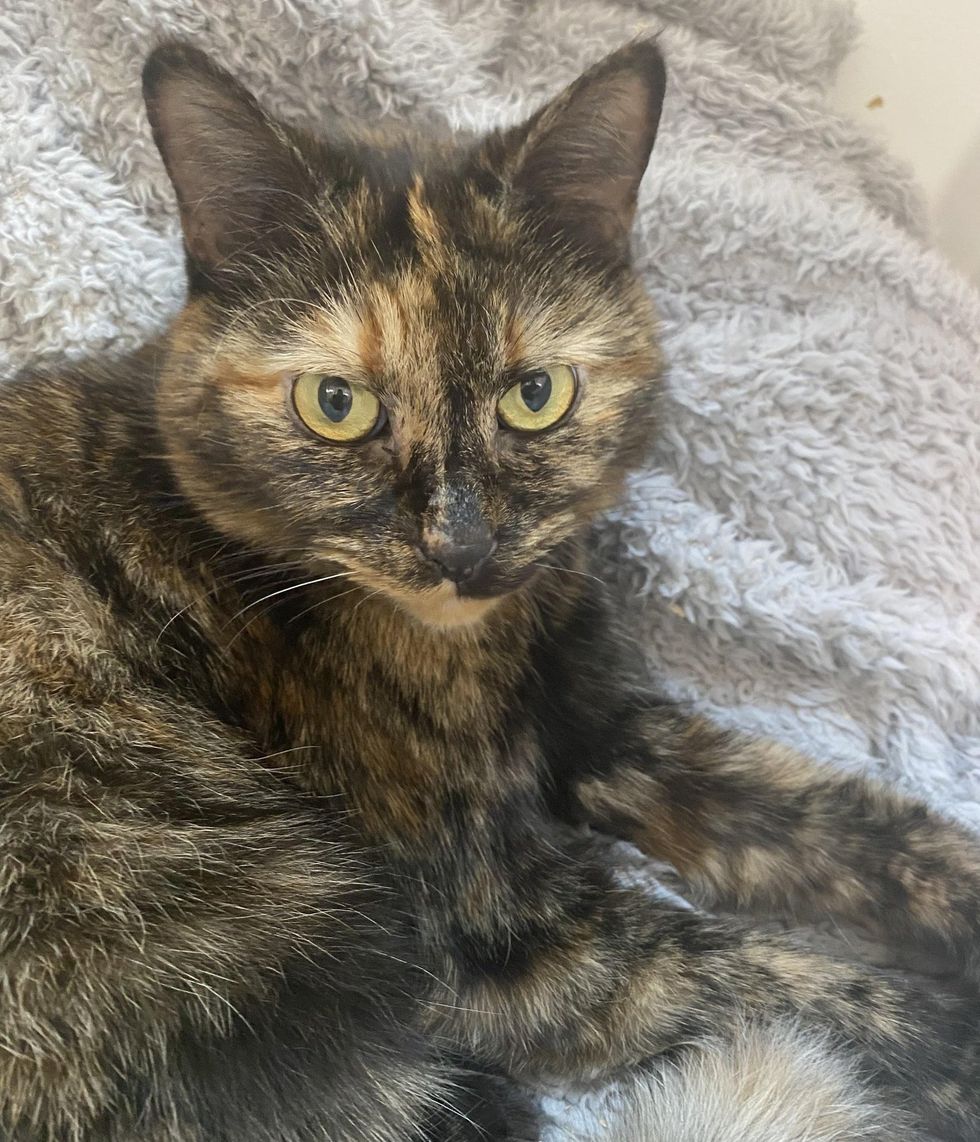 @bestfriendsfelines
The sweet tortie is loving being an indoor cat again, fawning over every person she comes across. She wins them over with her beautiful personality and irresistible smile.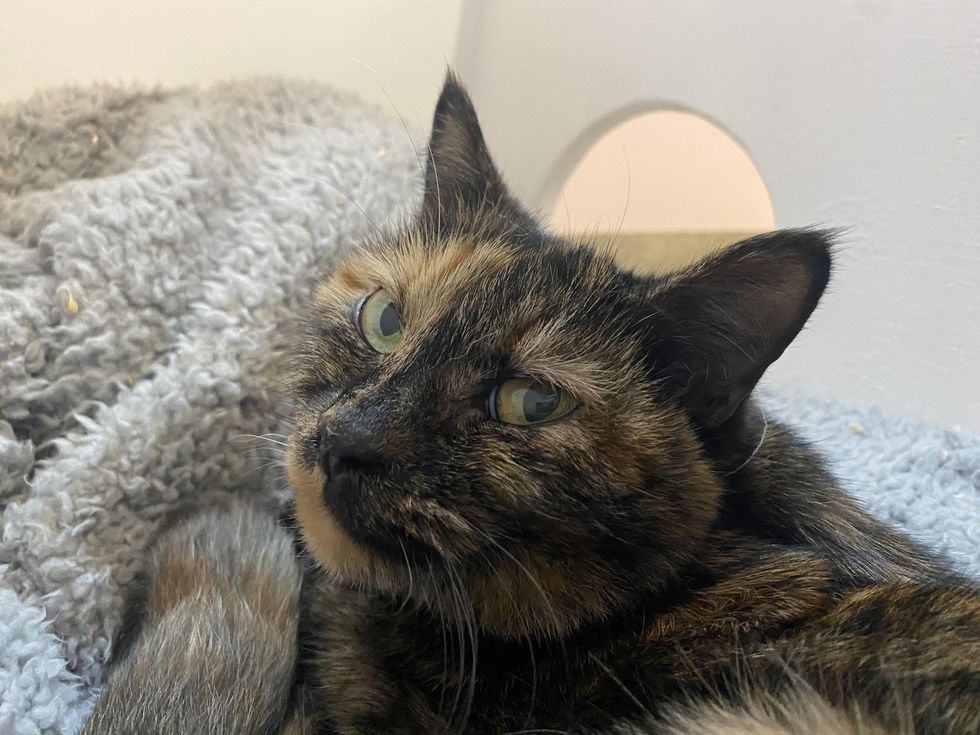 @bestfriendsfelines
Share this story with your friends. More on Spice and Best Friends Felines on Instagram @bestfriendsfelines and Facebook.

Related story: Cat Gives Indoor Life a Try After Living Outside Most of His Life, Turns Out It's the Best Thing Ever