A kitten talked to the person who cared for him every day, and became a blanket snuggler.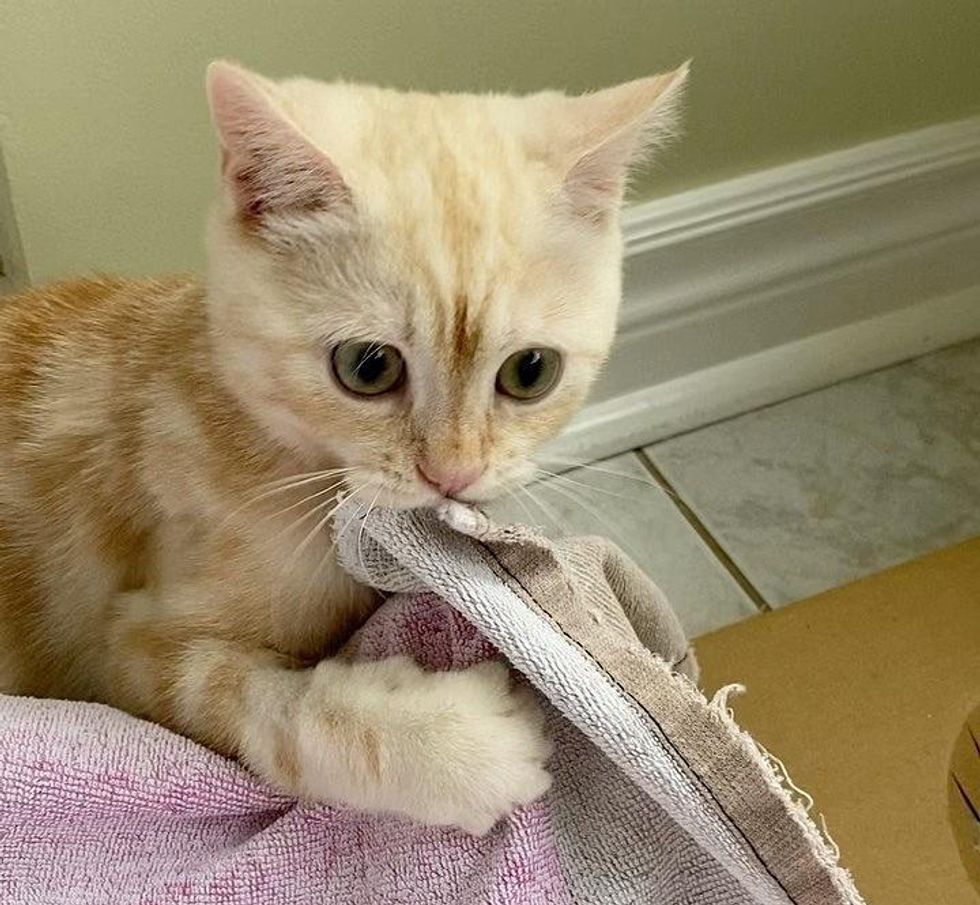 Mikey the kittenTania @tania_b07
Mikey the kitten was four months old when he was surrendered to the Toronto Humane Society. He came with a broken leg and was in urgent need of medical attention.
"He had a complicated fracture of his right hind limb. His then family tried hard to provide the right care but found that they were unable," Tania, a foster volunteer, told Love Meow.
Mikey underwent surgery for his leg and was then placed on crate rest to ensure a full recovery. "He was a cuddly guy with the sweetest temperament. He was also very vocal in a sweet, funny way."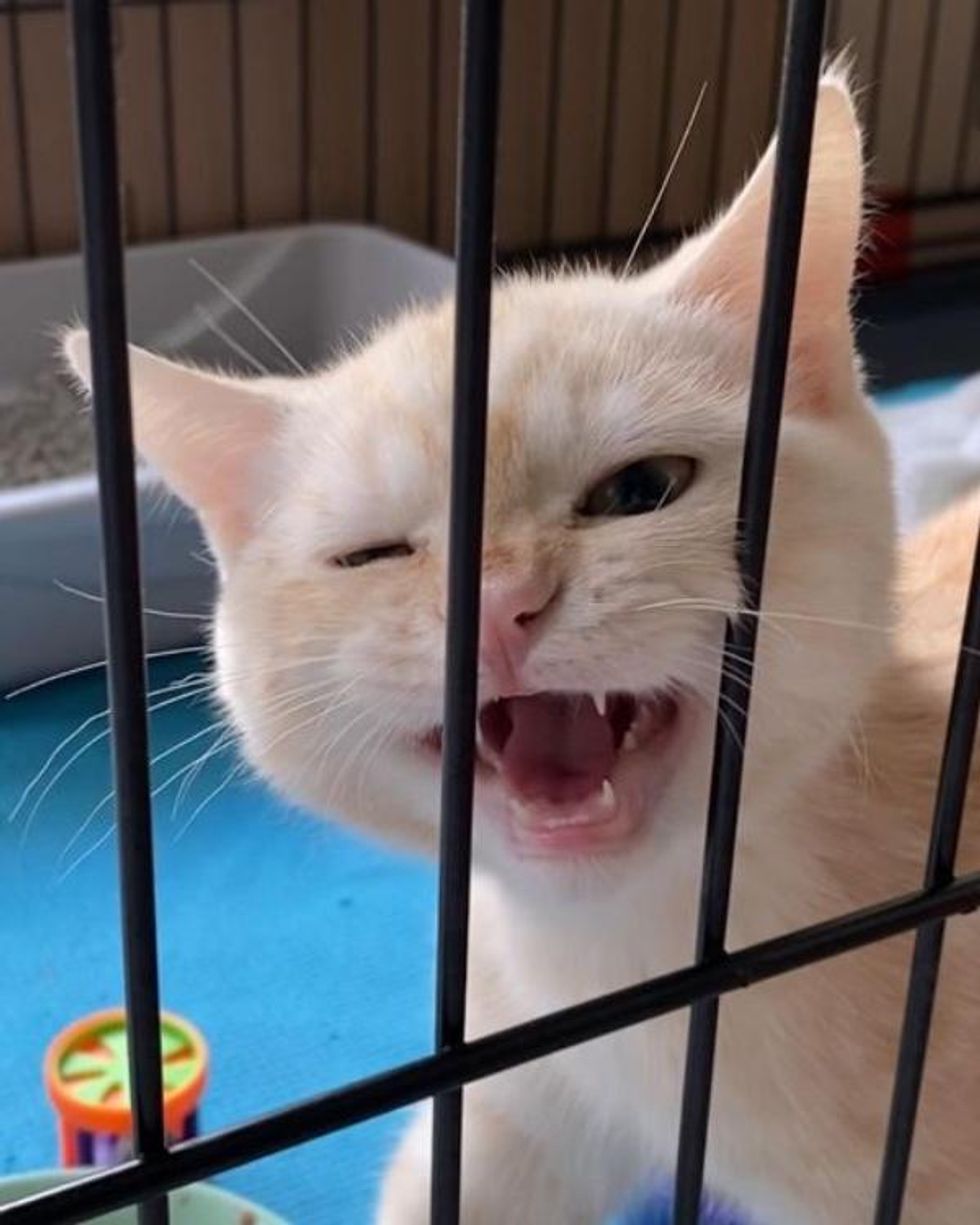 Mikey was very vocal from the startTania @tania_b07
Even after Tania finished a snuggle-fest with Mikey, he would still try to pull at her heartstrings by meowing up a storm, standing against the crate, vying for her attention.
Mikey had his foster mom wrapped around his little paw. She showered him with cuddles and catered to his whims.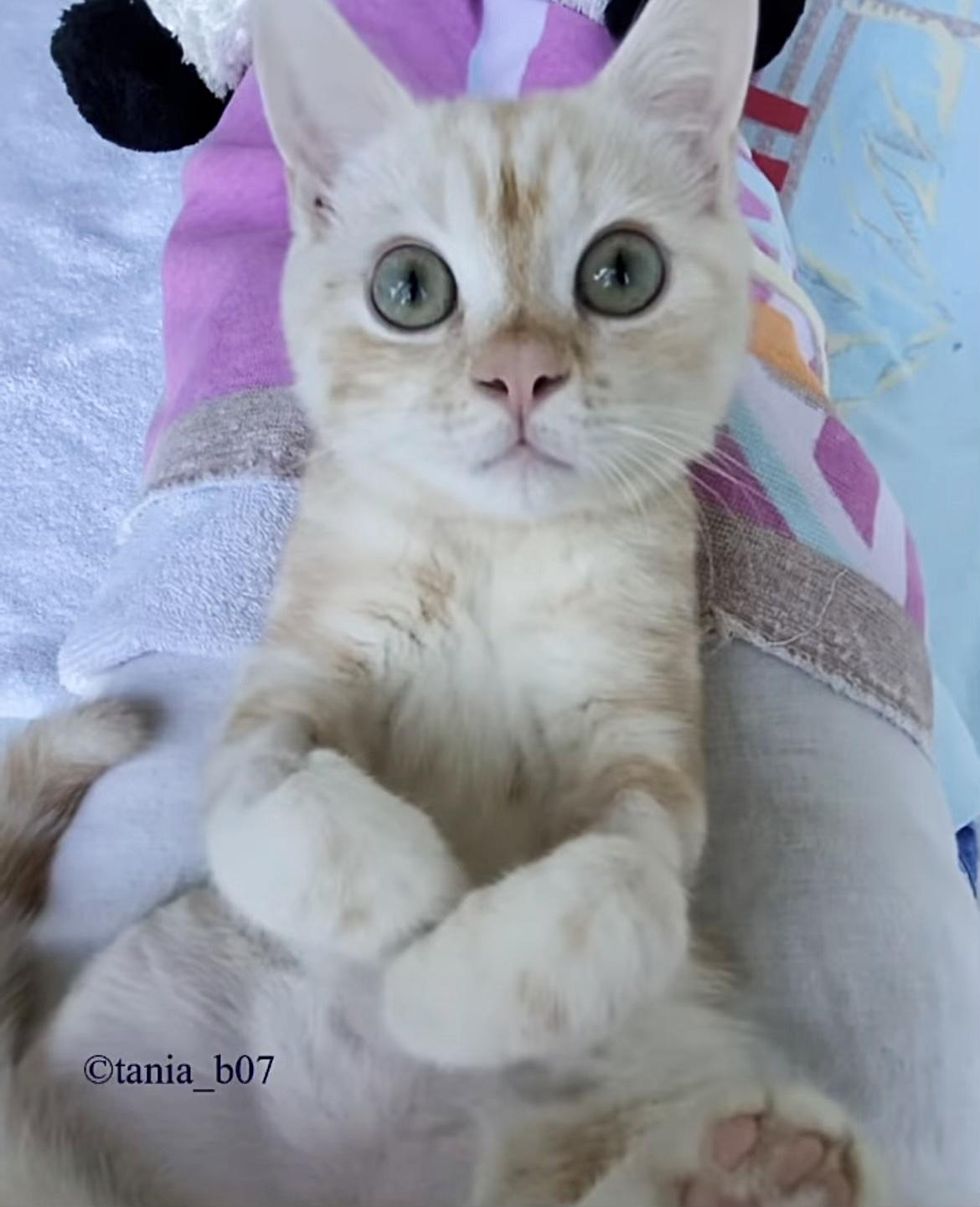 He enjoyed snuggling with his foster mom on her lapTania @tania_b07
"I provided a comfortable, safe, restricted space so that his one hind leg could heal to the point of having the implanted pins removed."
Tania performed physical therapy on his leg 3-4 times a day, and gave him medication to alleviate pain. Mikey was such a champ and never made a fuss as if he knew she was helping him.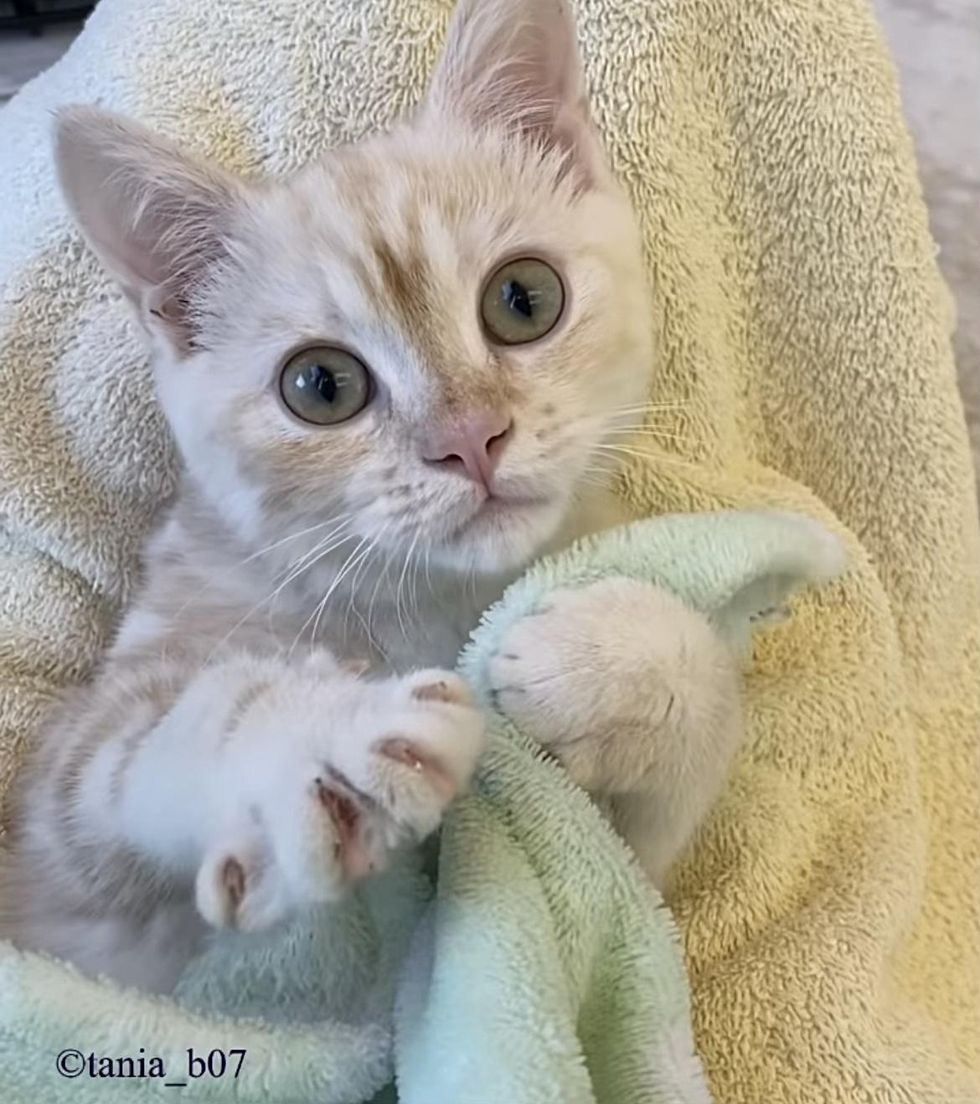 Whenever he gets a blanket, he starts kneading away with itTania @tania_b07
"He seemed to know the drill and relaxed on my lap in my arm and started purring up a storm as I gently massaged," Tania shared with Love Meow.
"From day one and throughout everything, Mikey was an extremely loving and gentle kitten. He has a constant loud purr motor, and he loves to be petted."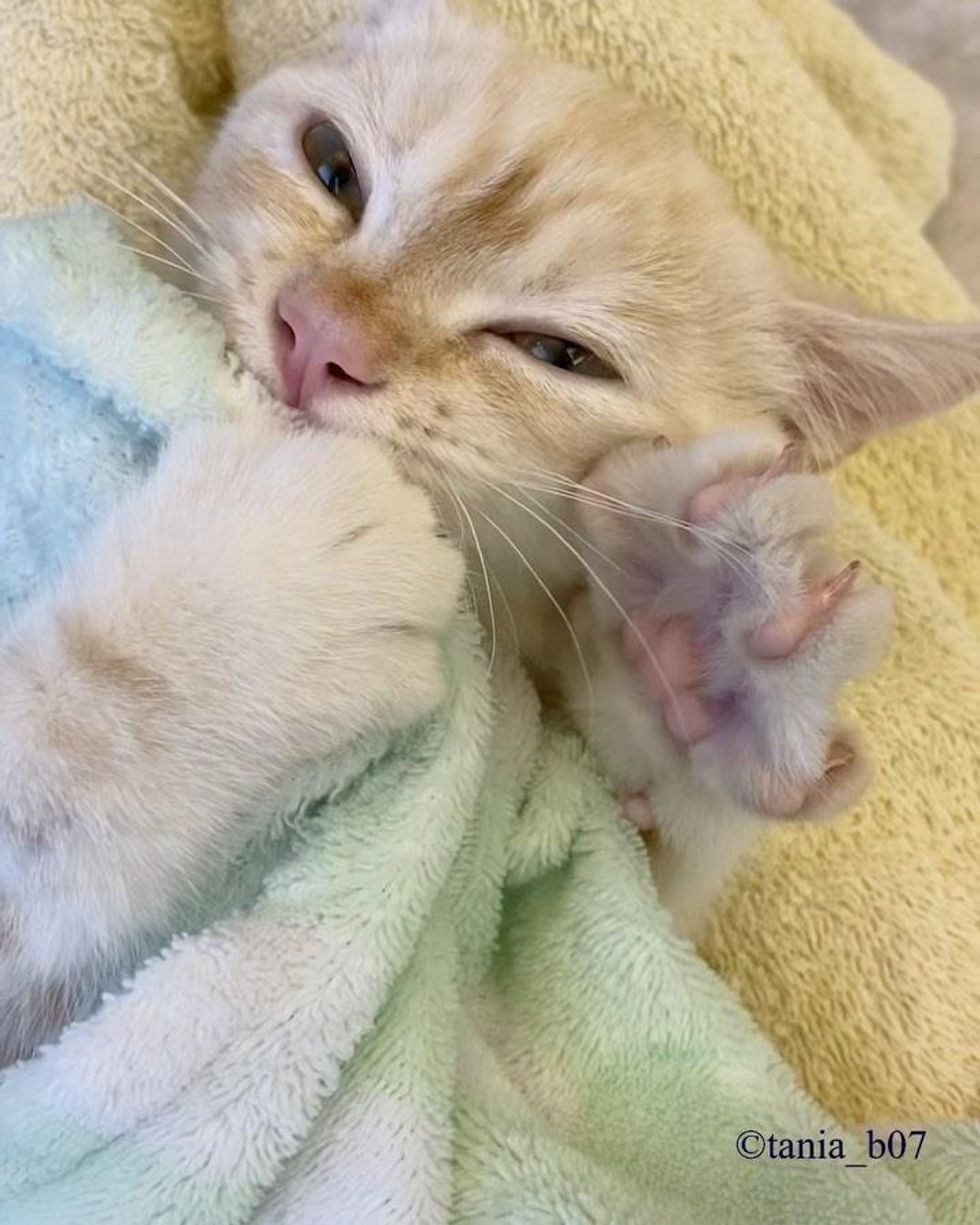 Tania @tania_b07
"He loved his little rattling ball especially when I would hide it inside of a flat cardboard box with openings on two sides. He always took his medicine like an angel and was very patient while I did his exercises on his hind leg."
Mikey was so pleased to have someone to comfort him as he continued his recovery. He turned into a major purr machine and a blanket snuggler.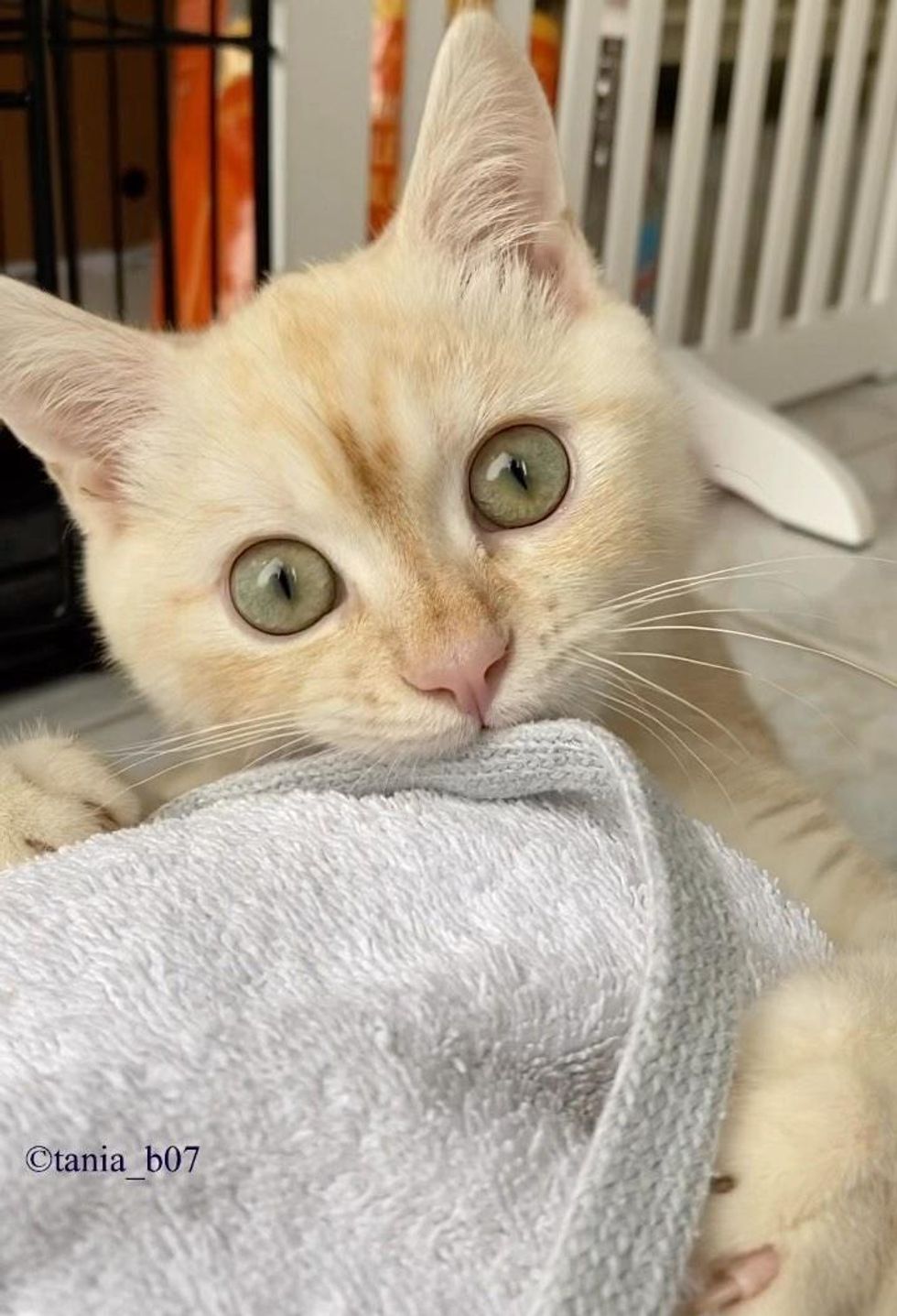 Mikey likes his blanketsTania @tania_b07
He gained so much flexibility with his hind leg, and when he was ready to return to the vet to have the pins removed, he gifted his famous loud purrs to the veterinary staff.
Whenever Tania placed Mikey on a blanket over her lap, he would grab it and try to suckle on it. The sweet boy would lay his paws on anything soft and knead away in bliss.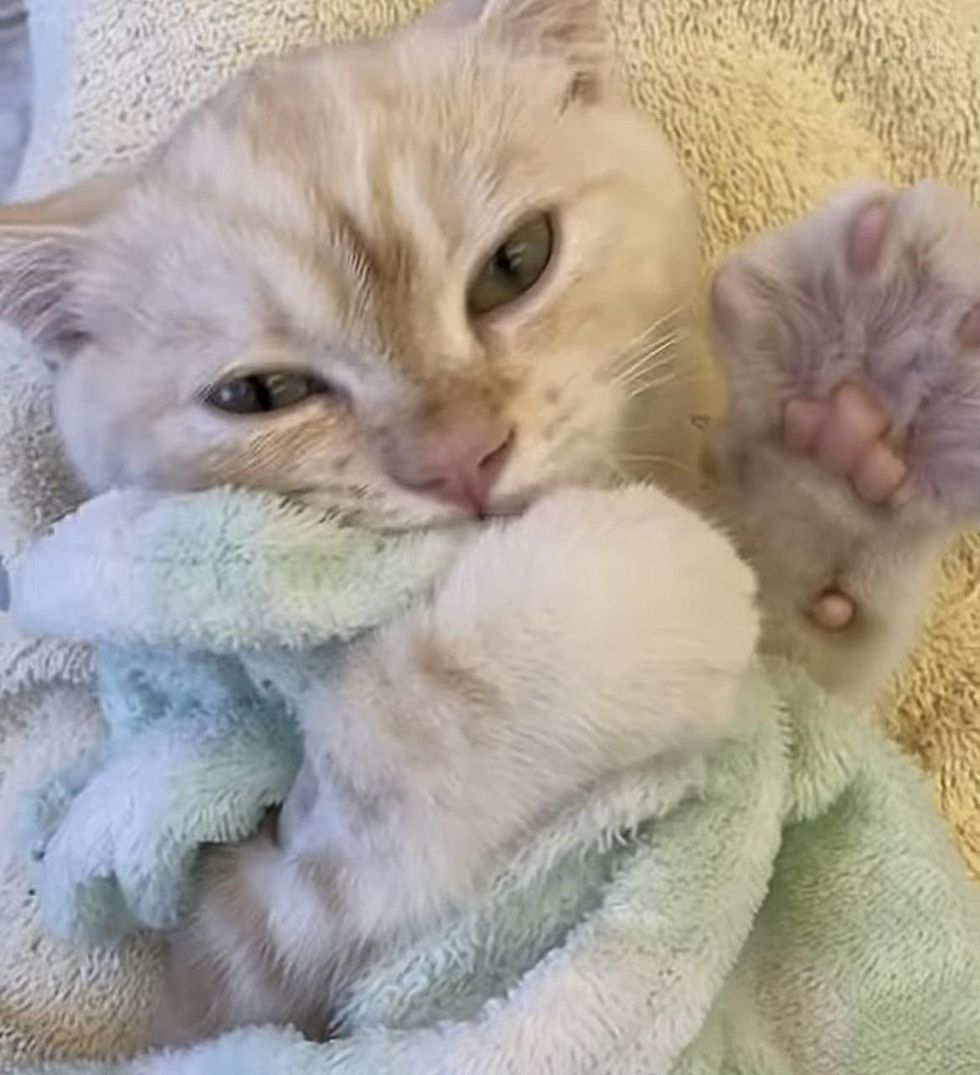 Tania @tania_b07
After a month of excellent care, Mikey was back on his fours and started playing and walking again. He continued to demand attention with his incredible vocal ability and melt every heart that he came across.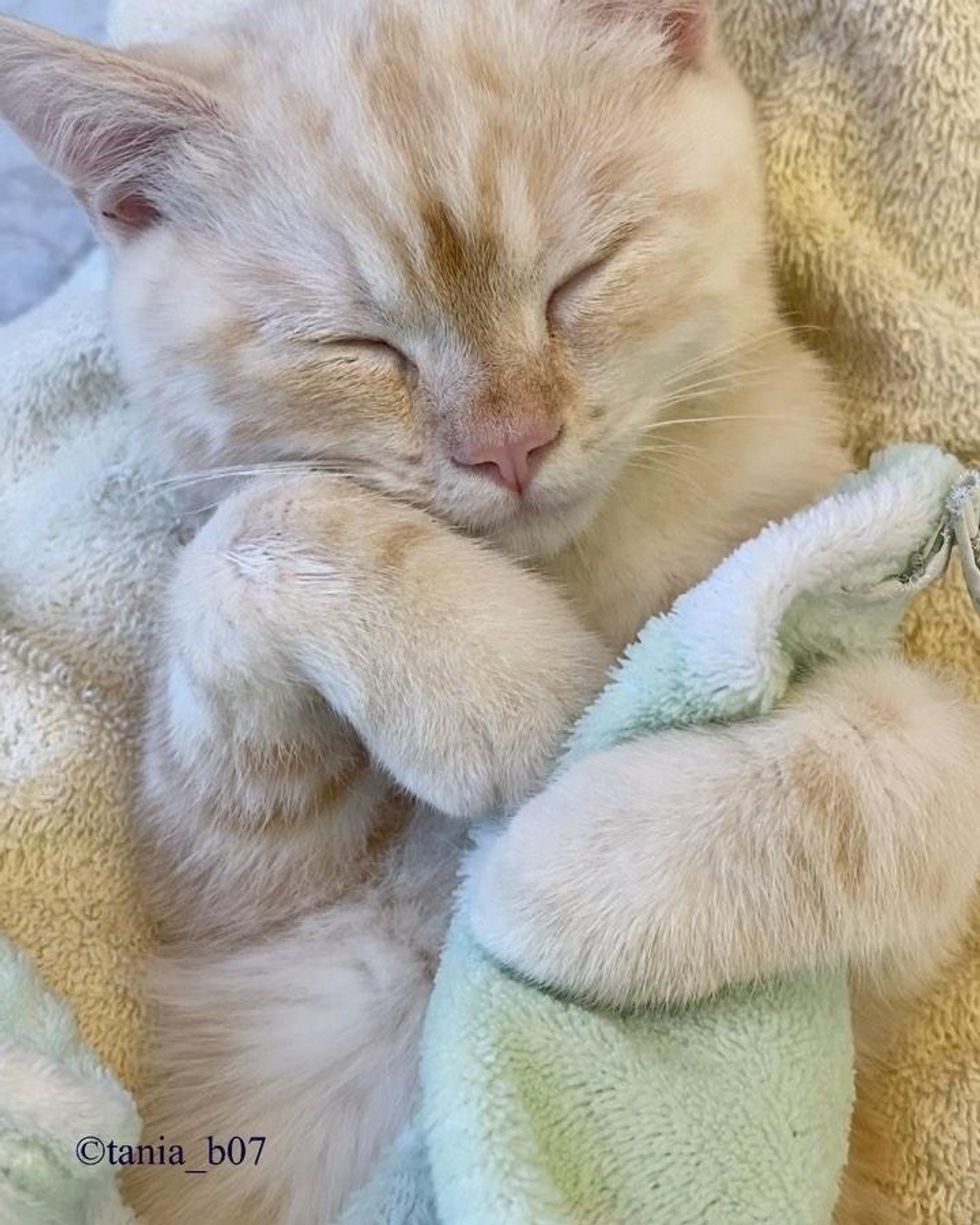 He fell asleep with his blankie in his armsTania @tania_b07
"I always knew he'd be okay because of his amazingly sweet personality, so easy-going and such a people-lover," Tania told Love Meow.
"He's ready to be in his forever home and his family will be continuing his physio for as long as needed."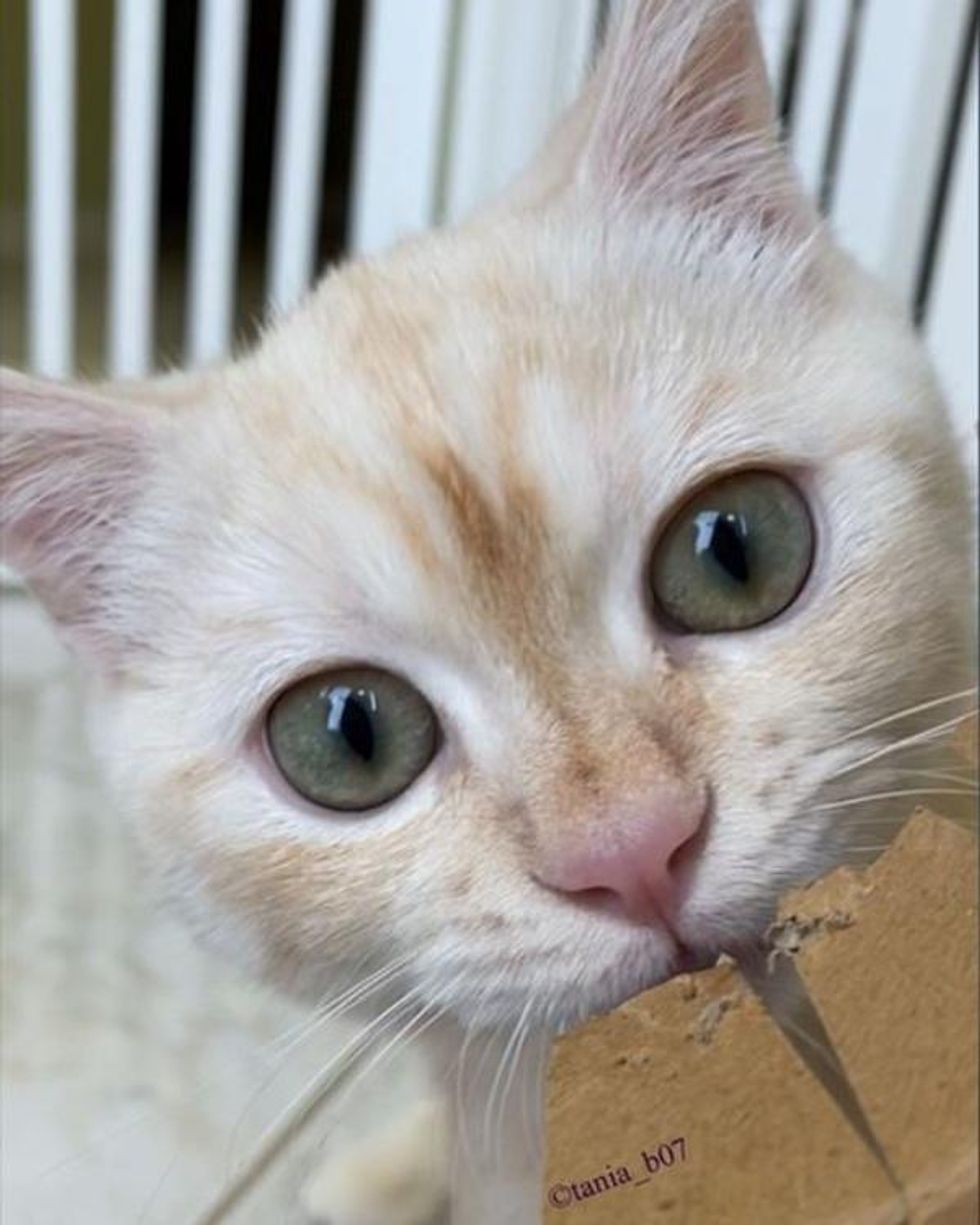 Tania @tania_b07
Mikey has found a loving family and moved into his dream home, where he's happily wandering around to his heart's content.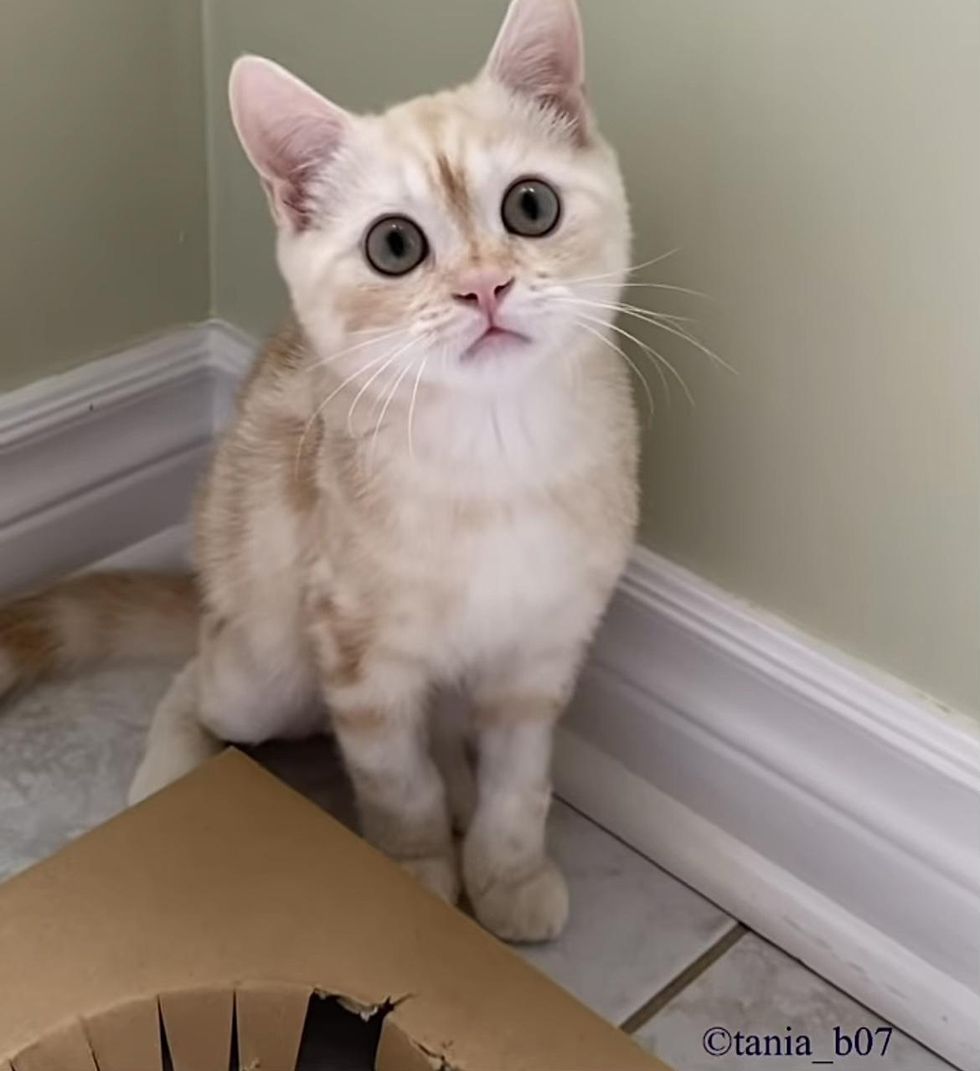 Tania @tania_b07
Share this story with your friends. More from Tania's fosters on Instagram @tania_b07.
Related story: Couple Take in a Small Kitten and See Him Grow with the Help of a Cat