A tiny kitten who was pronounced dead at birth made a miraculous comeback thanks to a person who kept fighting for him to live.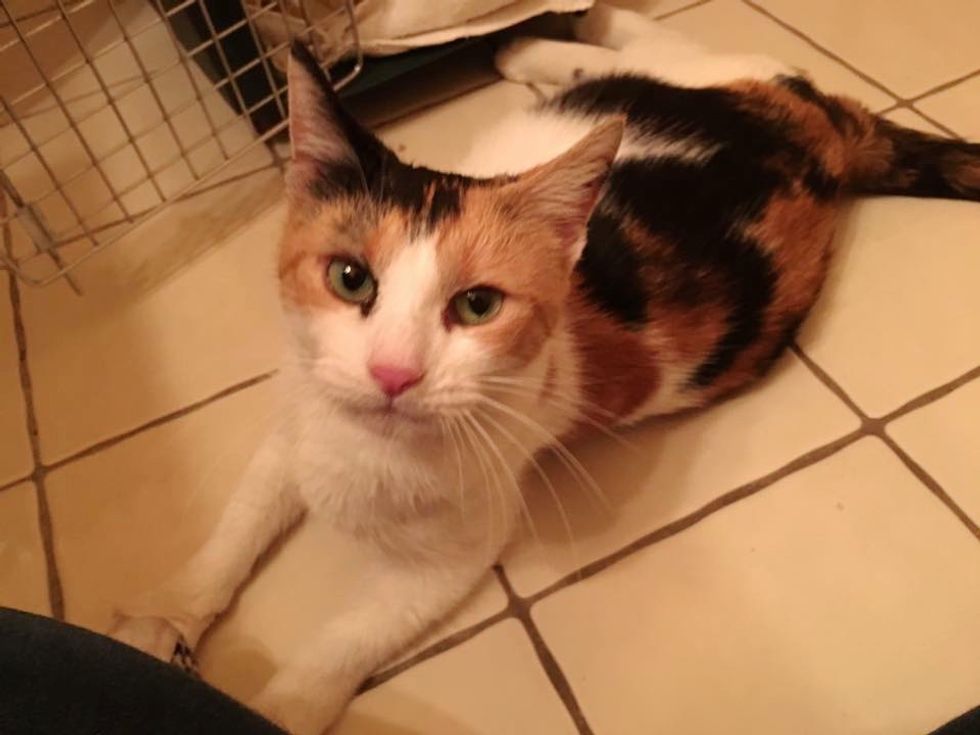 Courtesy: Happy Homes Animal Rescue
Just a few days before New Year, a pregnant stray cat was found wandering the streets in Newark during the bitter cold. A Good Samaritan spotted the calico and was surprised to see how friendly and affectionate she was. They picked her up and brought her in to the Happy Homes Animal Rescue (in Old Bridge, New Jersey) so she could have a warm place to have her babies.

The kind folks at the Happy Homes Animal Rescue settled her into a foster home, and a week later, they were faced with an unexpected challenge.
"Sunny went into labor at 11PM and her foster mom, Ann, knew after several hours she was not progressing normally," Elaine of the Happy Homes Animal Rescue told Love Meow.
They rushed her to the emergency hospital to get help.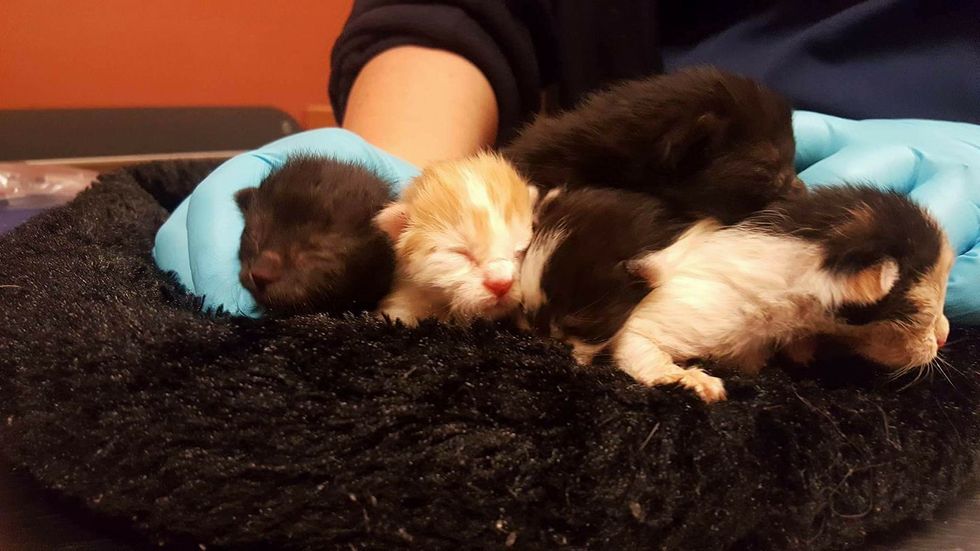 Courtesy: Happy Homes Animal Rescue
"When they performed the C-section all four babies were out in less than 10 minutes but the orange was stuck at the top of the birth canal," Elaine told Love Meow.

The tiny kitten's sac had also ruptured hours prior. When they finally got the baby out, he was completely lifeless. After trying to resuscitate him but to no avail, they sadly pronounced that the orange kitten had not made it. But a vet tech continued working on him while others were tending to the other four babies.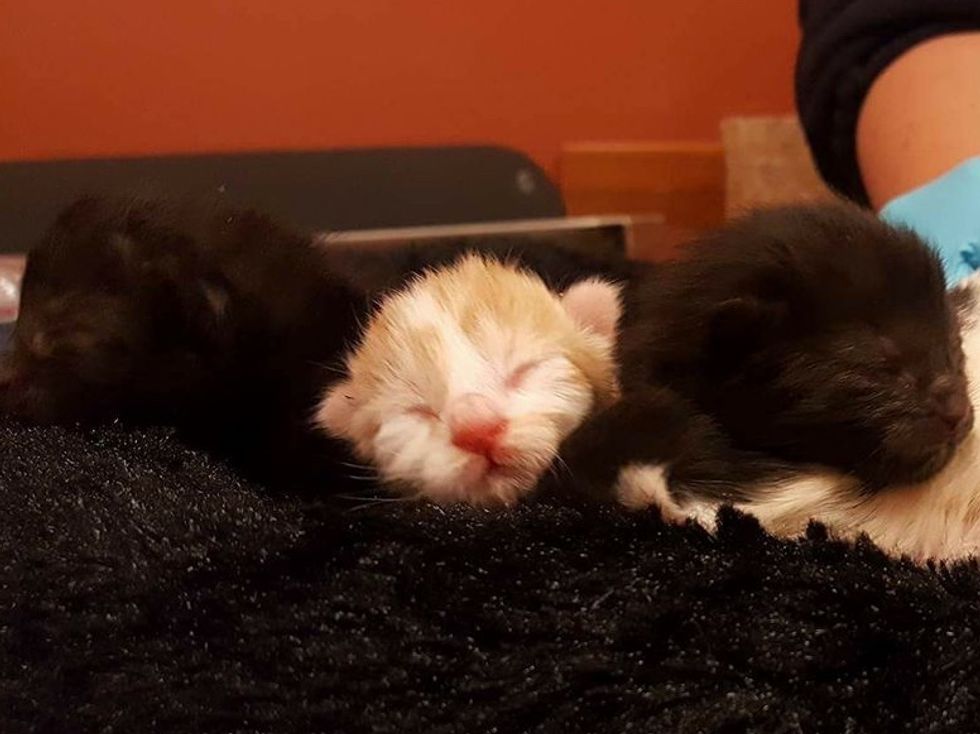 Courtesy: Happy Homes Animal Rescue
A while after birth, to everyone's surprise, the orange kitten suddenly took his first breath. He came back from the brink and was fighting to live.

It was nothing short of a miracle. "They worked on stabilizing him throughout the day."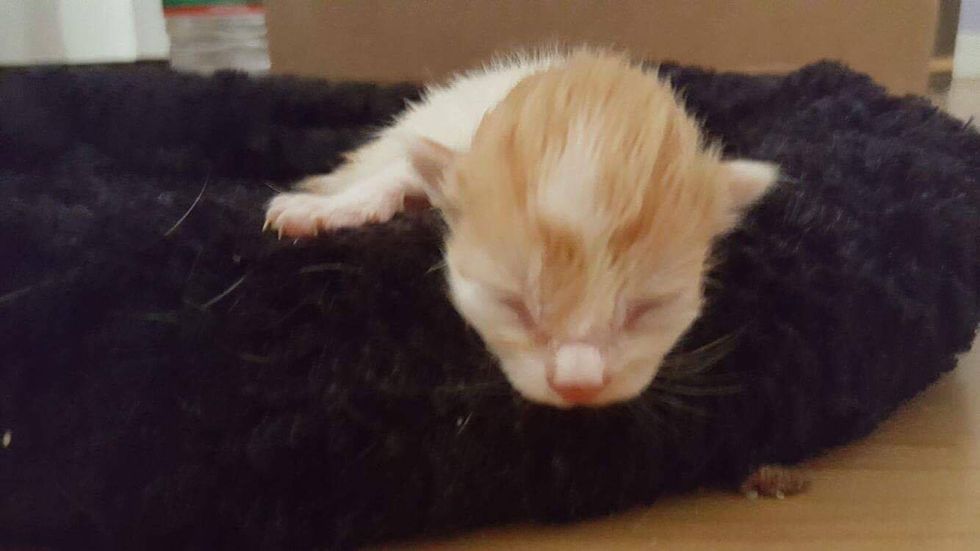 Courtesy: Happy Homes Animal Rescue
All five kittens are doing well but are not out of the woods yet. This black and white baby is the runt of the litter and requires extra help and TLC from the foster mom.
"This adorable tiny Kitten is still alive and has a fighting chance because Happy Homes has and will continue to provide the care this family needs," Ann said.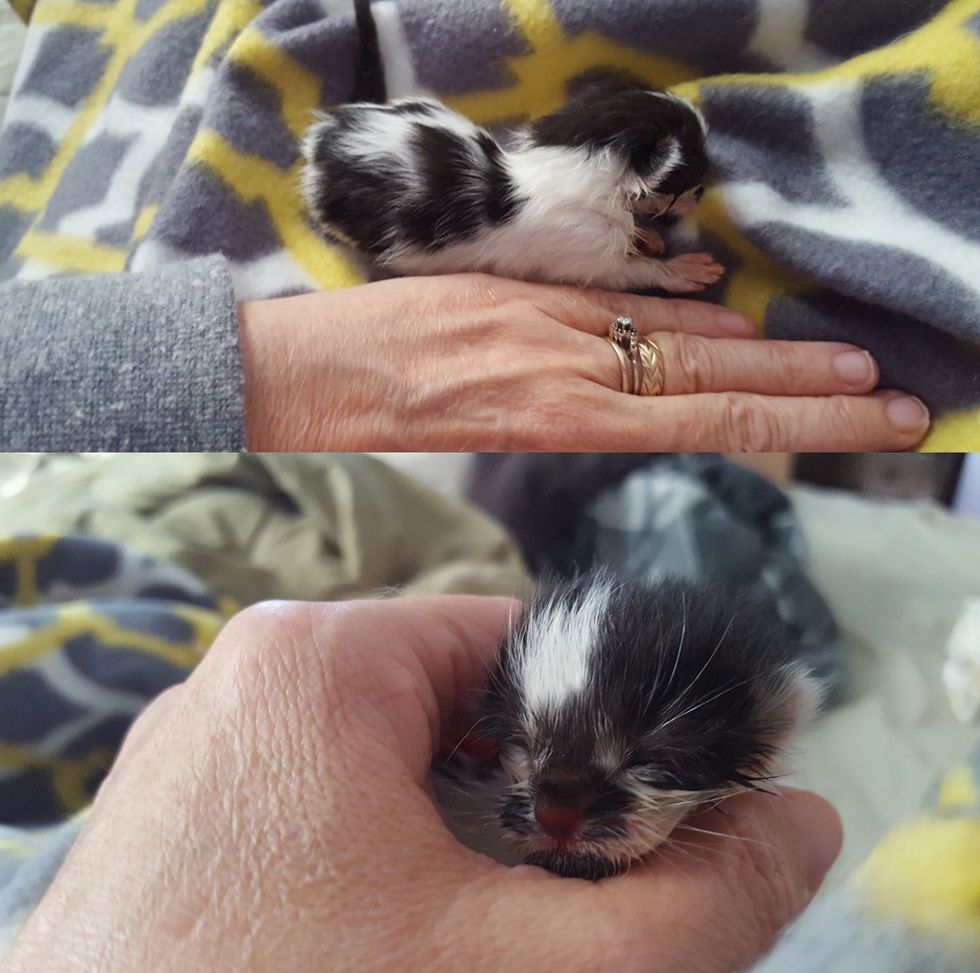 Courtesy: Happy Homes Animal Rescue
Their sweet mama is giving the babies unconditional love, nursing and caring for them around the clock.
Despite just having had surgery, she keeps purring and loving.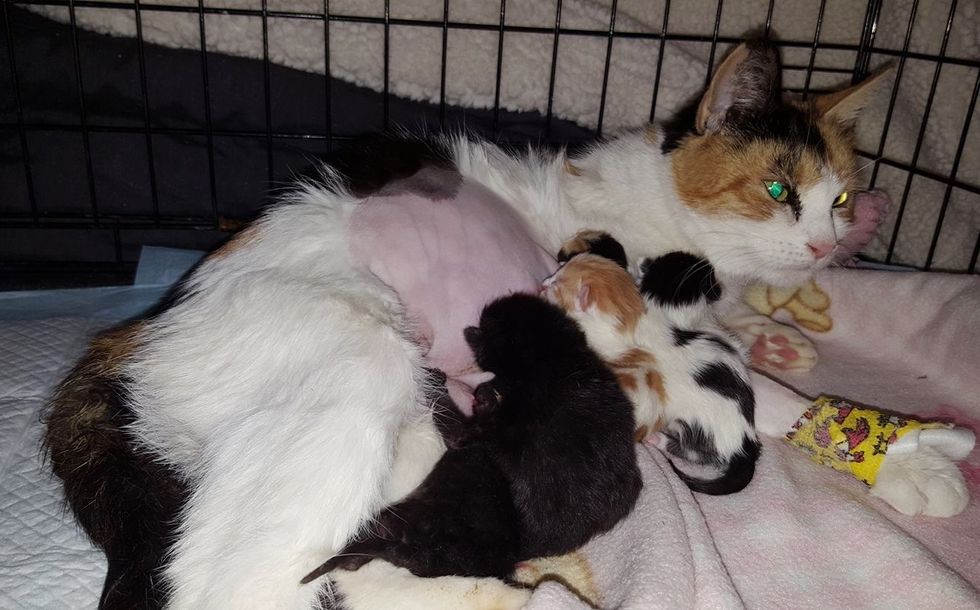 Courtesy: Happy Homes Animal Rescue
Mama is so happy that all her kittens made it and now have a roof over their heads.
She snuggles with her tiny miracle babies that she cherish so dearly.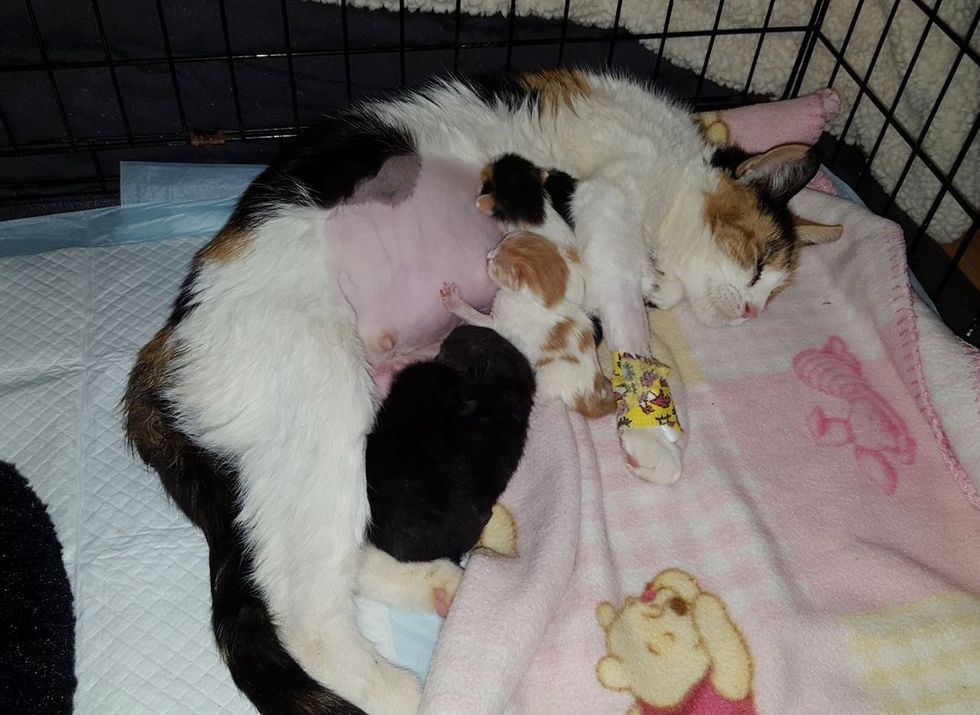 Courtesy: Happy Homes Animal Rescue
The little orange boy is getting some extra love from his mama.
Watch video:
Share this story with your friends. If you would like to help the furry family with their medicals and supplies, click here to see how you can help or you can make a donation through their PayPal Elaine@happyhomesinc.org. Follow Happy Homes Animal Rescue on Facebook.
Related story: Rescue Cat Mom Hears Orphaned Kittens Cry, She Runs to Them