A tiny tabby kitten was dropped off at a vet clinic in Seattle. Right away they noticed something very special about him.
Meet Seamus!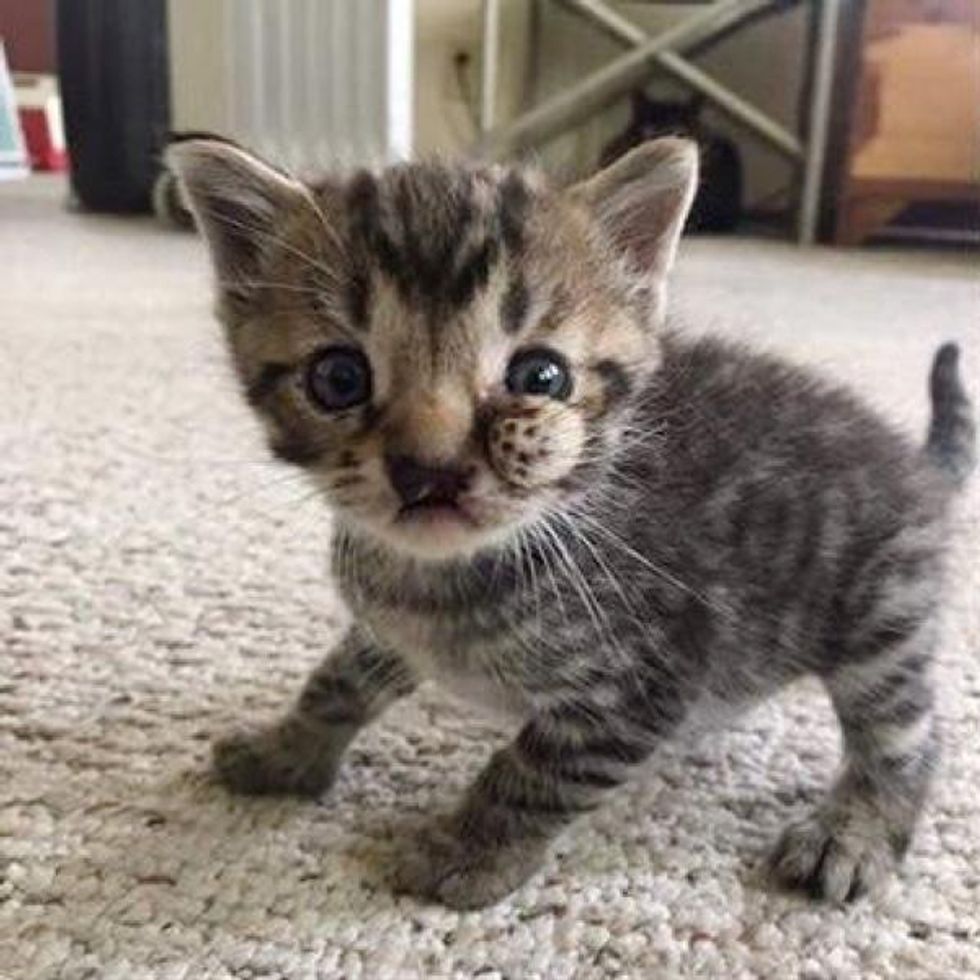 Instagram@winstonpurrchill
Seamus is about five weeks old now. The little tabby was born with a cleft palate and an extra cheek. When Heather from the clinic saw the little feline buddy, she offered to foster him so he could have a chance at a good life.

"He was born that way and I suspect the person who dropped him off wasn't able to cover costs of any possible surgery," Winnie's mom told Love Meow.
When Seamus was younger, he had some difficulty navigating due to his third cheek. "At first it seemed like it blocked his vision a little, but as he's growing it doesn't seem to be an issue."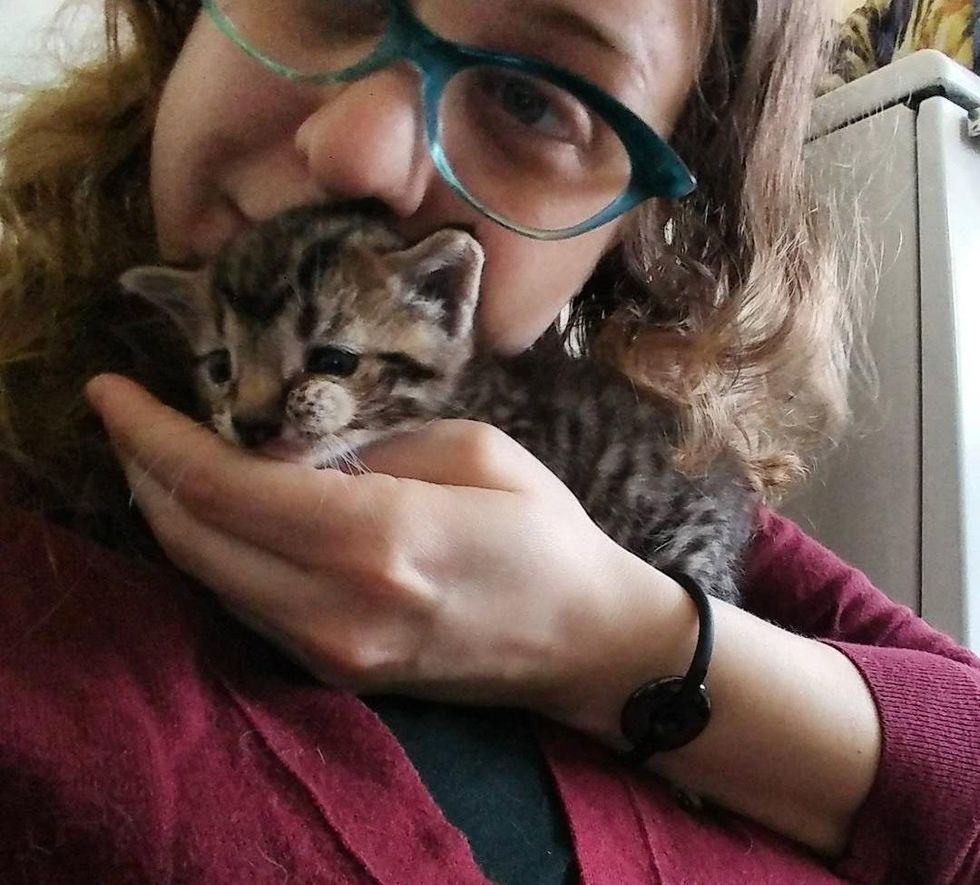 Instagram@winstonpurrchill
Because he was different from his littermates, he was likely ostracized and had to be more aggressive to get what he needed to survive.
Foster mom Heather is socializing him and helping him learn to adapt to living in a home. "She is working with him to be less feisty (sometimes he plays a little rough). She thinks he had to be scrappy with his litter mates and mom since he was different," Winnie's mom told Love Meow.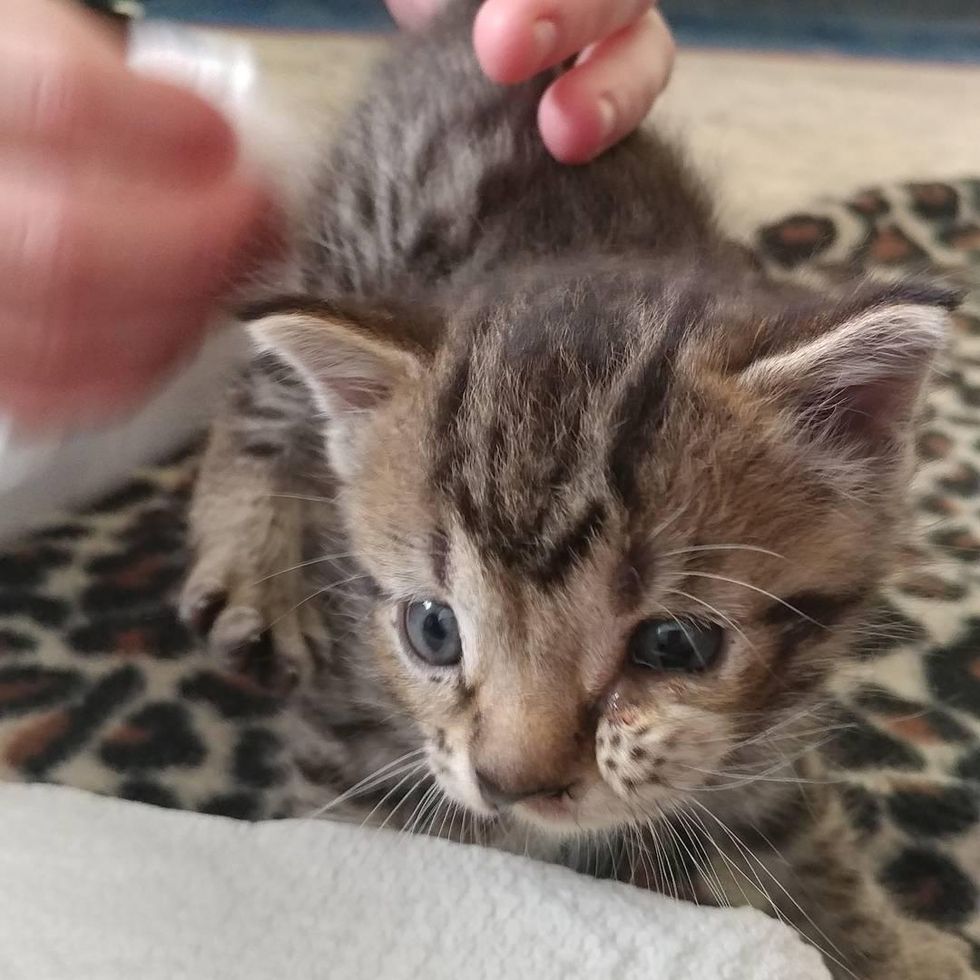 Instagram@winstonpurrchill
Little Seamus had solid food for the first time yesterday!
"Time to teach him litter box manners! So far I've taught him that it's fun to dig in it and then bolt out like you've got important things to do," Heather said.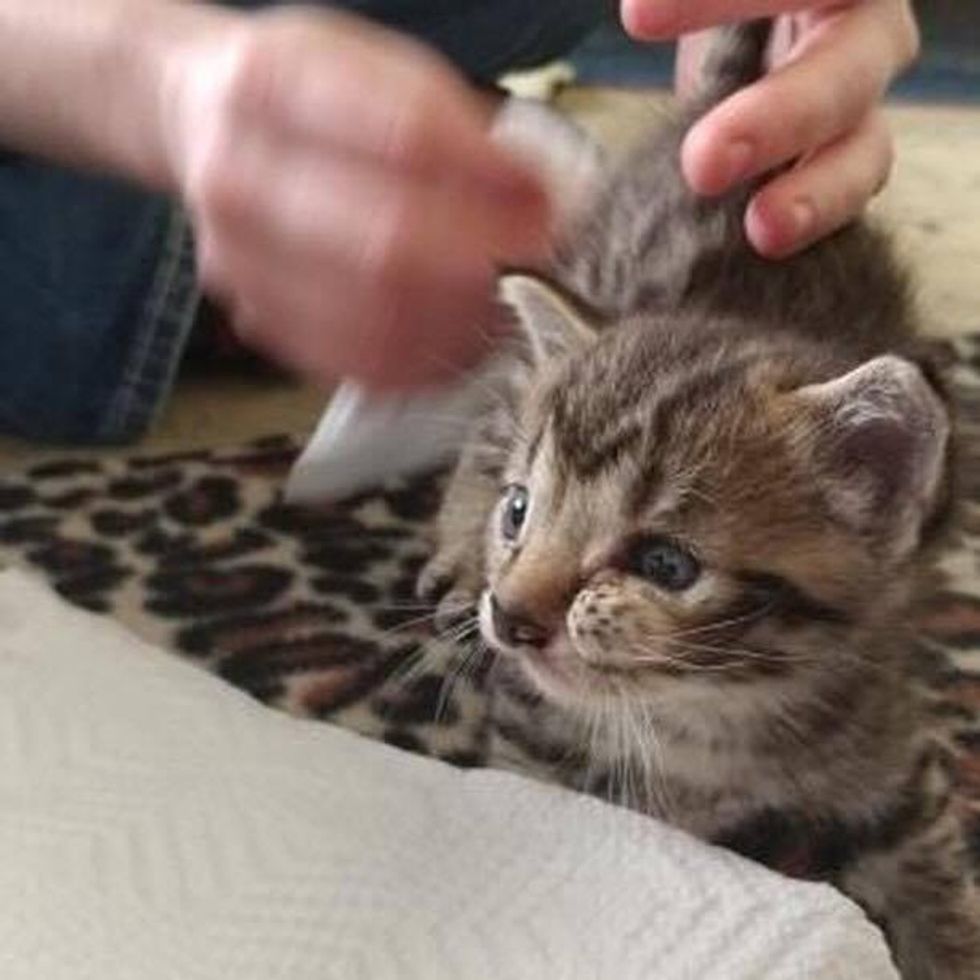 @winstonpurrchill
The sweet tabby boy had a bit of a rough path at the beginning of his life because he was different...
But now he's found love, and he knows he's purrfect just the way he is.
Instagram@winstonpurrchill
Adorable little Seamus!
Share this story with your friends. Follow updates on Seamus on Instagram @winstonpurrchill.
Related story: Soldier Refuses to Leave Special Needs Kitten Behind