Two little motherless kittens were found in a backyard in Plovdiv, Bulgaria. Their stray life left them with 'imperfect' eyes, but with a second chance, they were able to find love and thrive.
Meet Palo and Santa!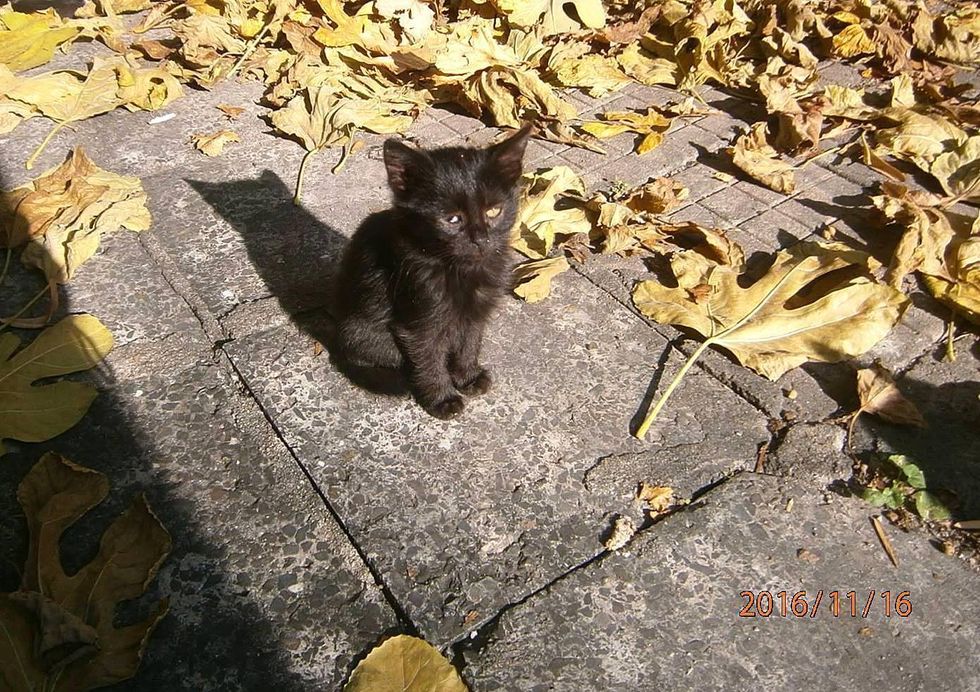 iCat Rescue
The two feline siblings were two months old when they were discovered in the backyard. The property owner alerted iCat Rescue , a rescue group in Bulgaria, and two volunteers immediately rushed to help.

"We got a signal from a woman who lived there, so two of our volunteers went to get them and took them to a vet clinic," Elena of iCat Rescue told Love Meow .
"Sadly like most of the homeless cats, the lack of food destroyed their immune system and they caught one of the viruses, which most of homeless cats here has - herpesvirus."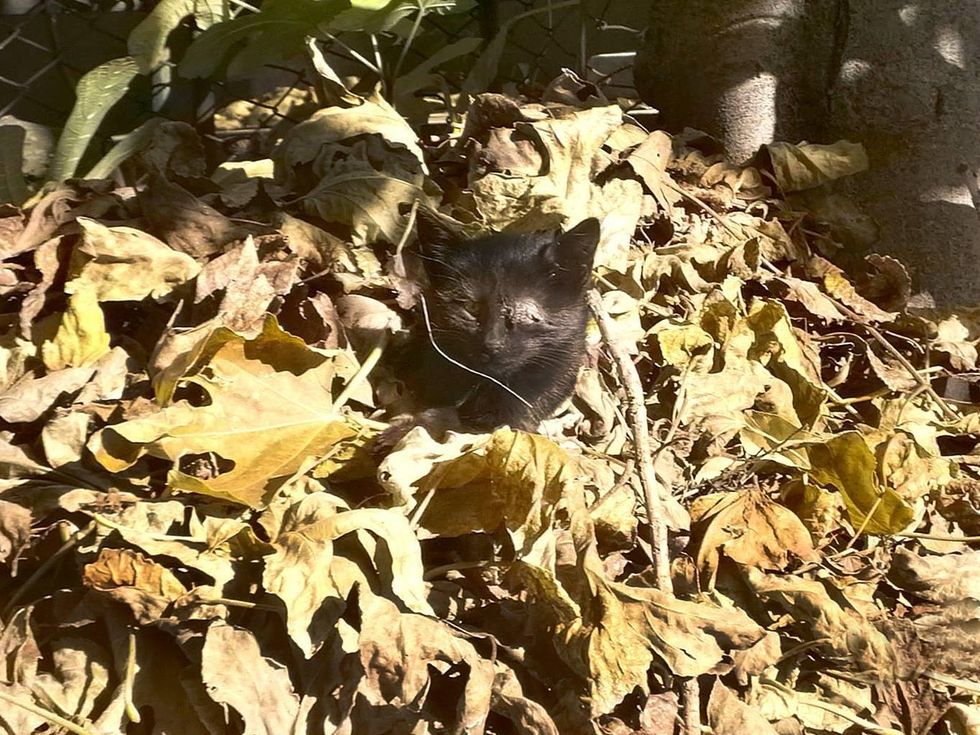 iCat Rescue
The virus mainly attacks the eyes of small kittens, and if left untreated the kittens could lose their eyes.
When Palo and Santa were brought to the clinic, their eye infections were at a later stage.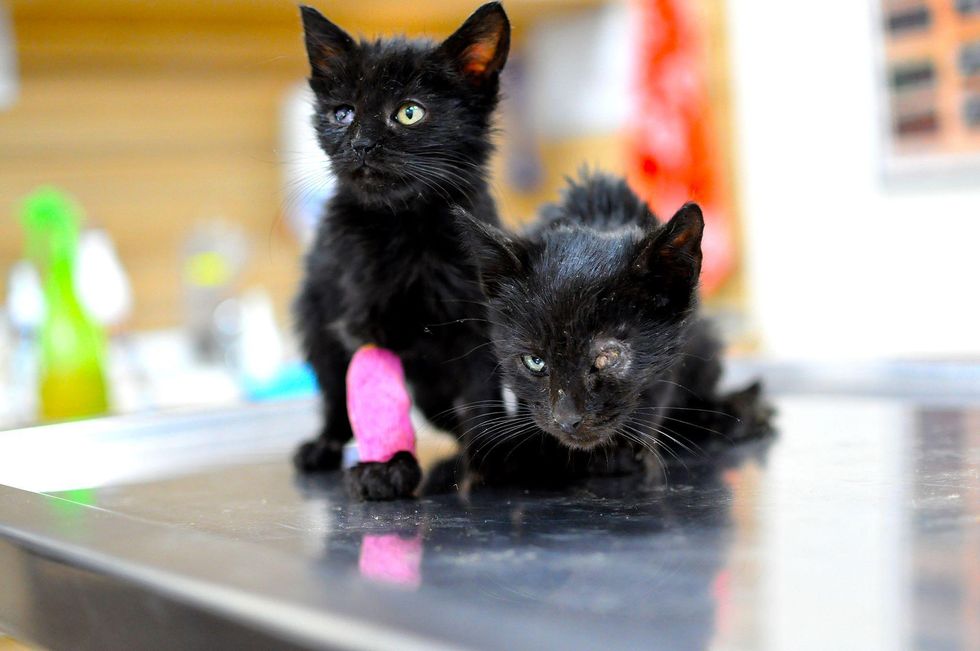 iCat Rescue
"Palo's eye was so infected and damaged that it had to be taken out. Santa's eye also had an infection, but she received antibiotics and the doctors said we didn't need to remove it," Svetla, volunteer of iCat Rescue, told Love Meow.
Santa cuddling with her caregiver, feeling the love.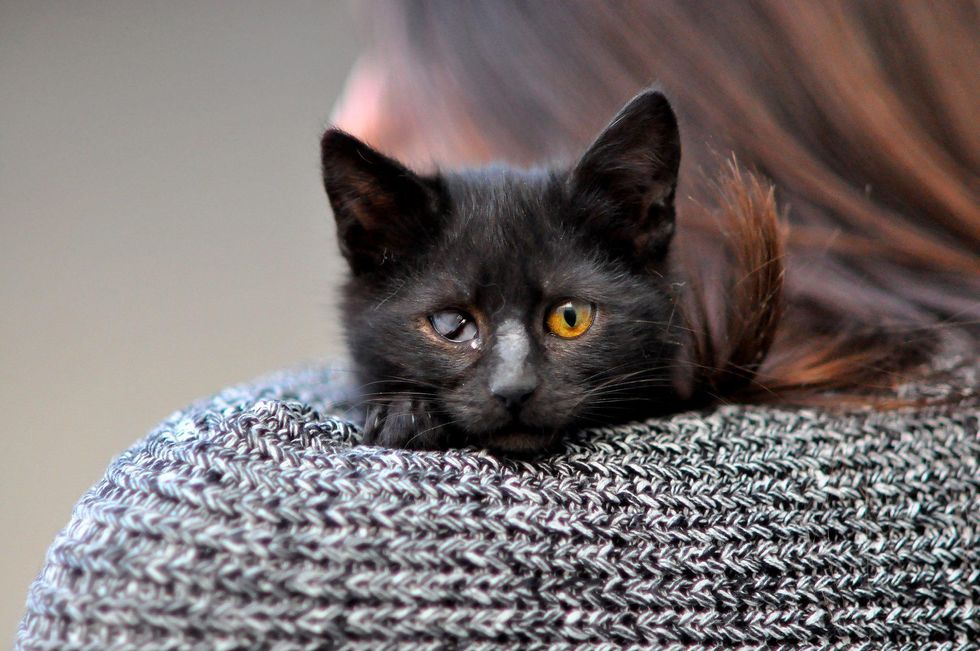 Santa iCat Rescue
The two furry siblings received a range of medical treatment that they desperately needed. Their bodies couldn't digest food and they were both severely malnourished, so the kittens stayed at the clinic for a few weeks until they were strong enough.

The kittens fought hard for their lives and survived.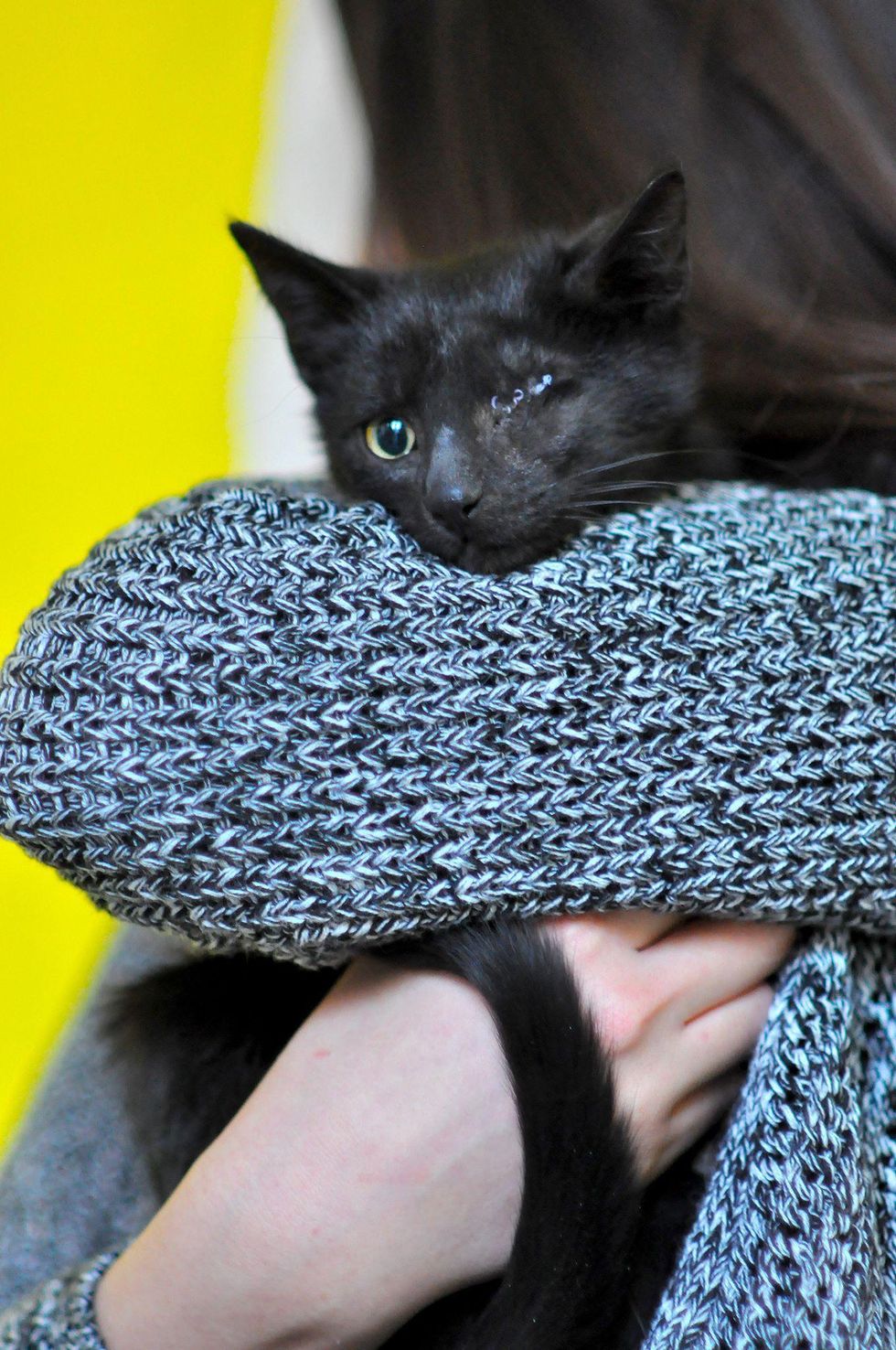 Palo iCat Rescue
They bounced back like a champ thanks to the dedication of the vets and volunteers who refused to give up despite the terrible condition they were in.

The kittens' eyes healed, and they began putting on weight and gaining strength.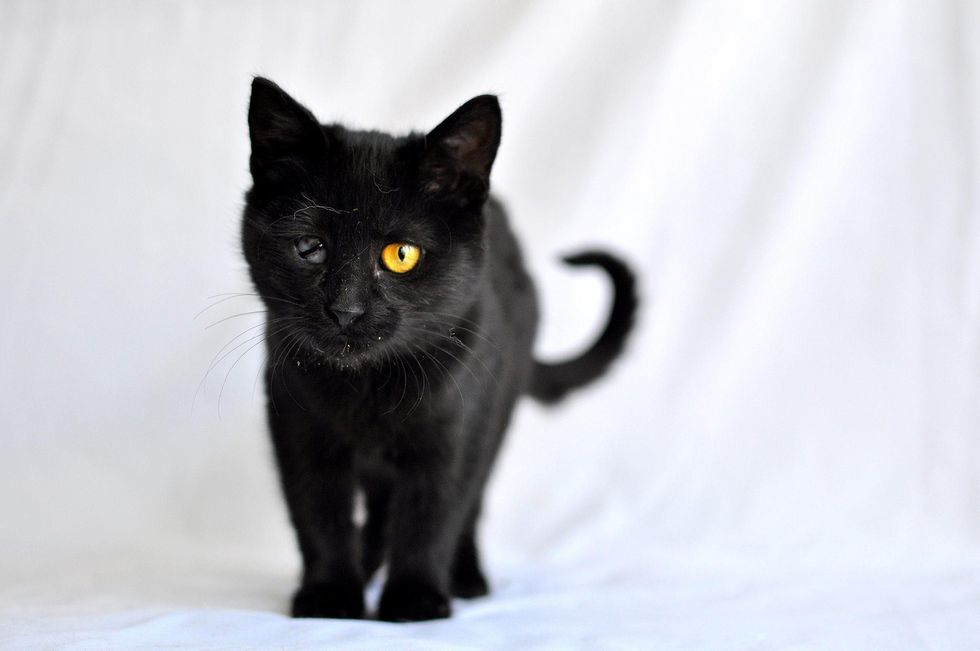 iCat Rescue
"Now they are seven months old, and continue to grow. Santa is still very tiny, probably because of the virus that had stunted her growth, but they are both healthy now, despite that they have only one eye," Elena told Love Meow.

Her unique look reflects the remarkable rescue journey that she has been through.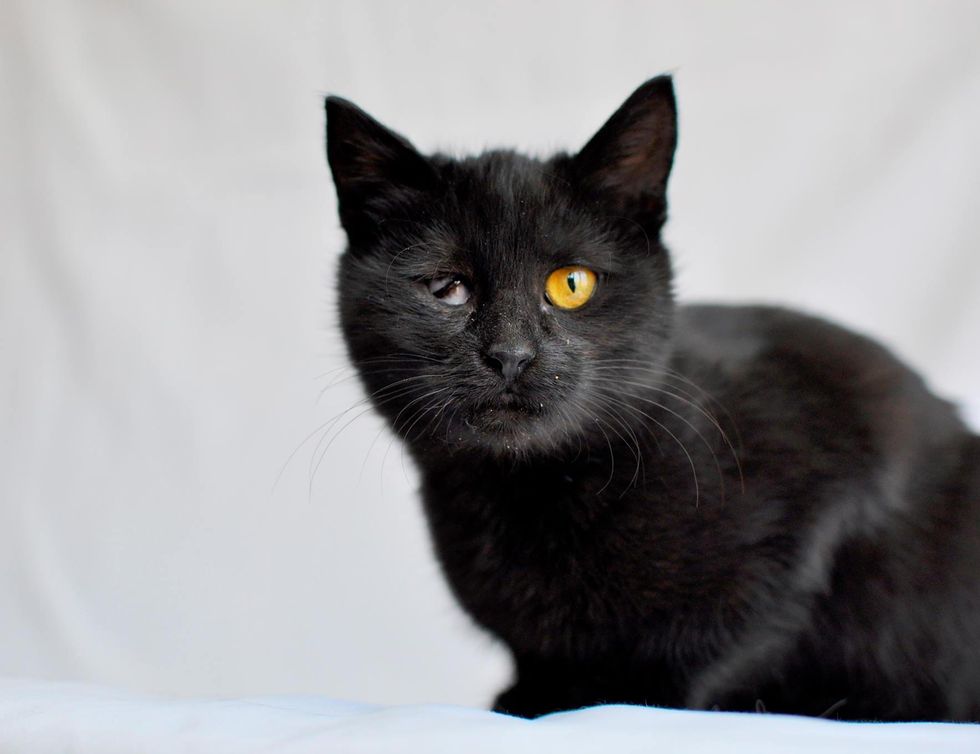 iCat Rescue
The two kitties are looking for their forever home where they can get lots of attention and love from their human family.

Palo is still a bit shy, but he just needs the right person to help him open up. Santa loves to play and wouldn't let any brooms in the house go un-tackled by the mischievous little girl.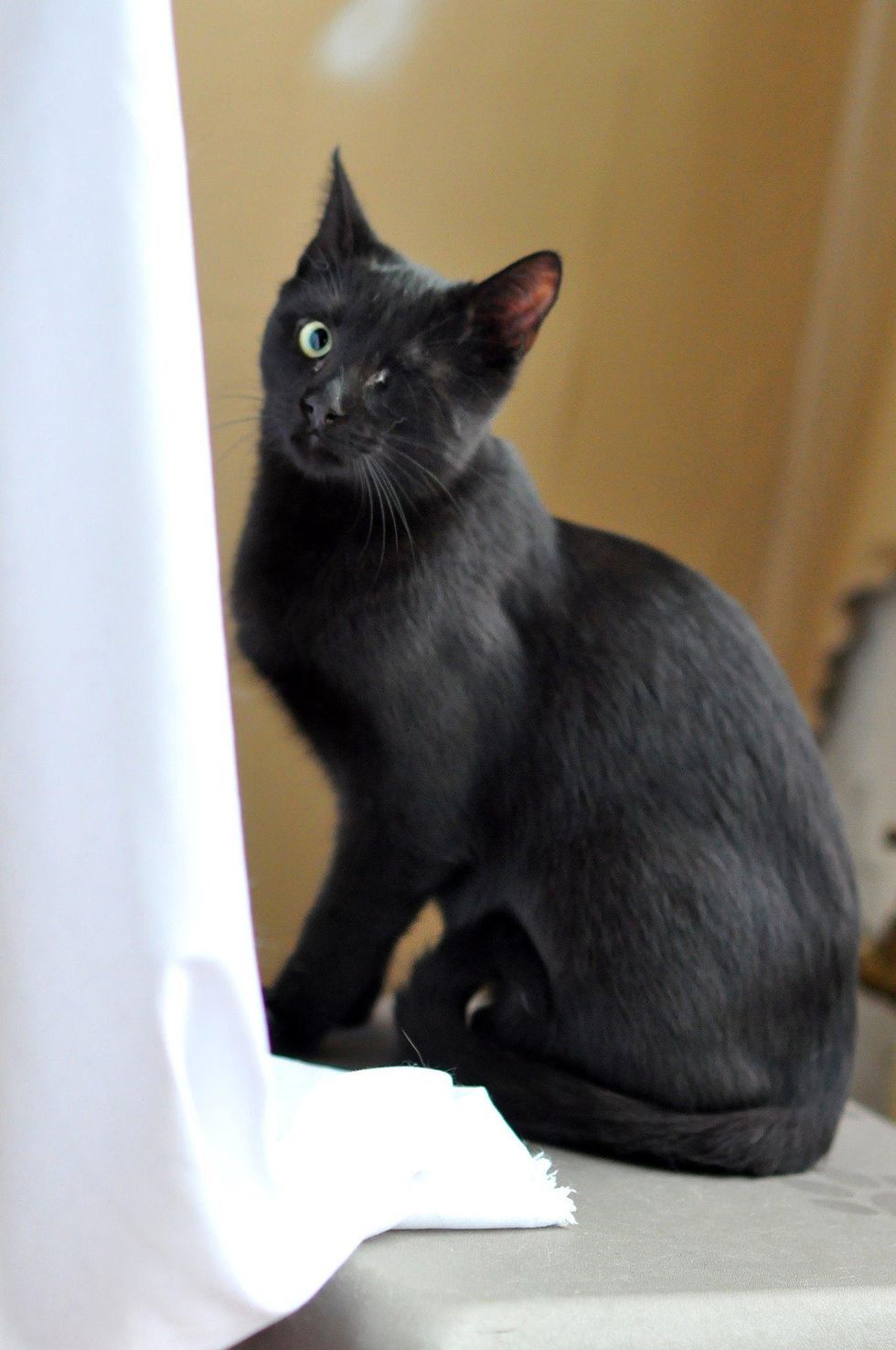 iCat Rescue
Their eyes may be imperfect but the beautiful panther kitties make perfect companions for those who are willing to open their heart.
Palo and Santa went from being on the brink of death to now thriving with love. All it took was a second chance.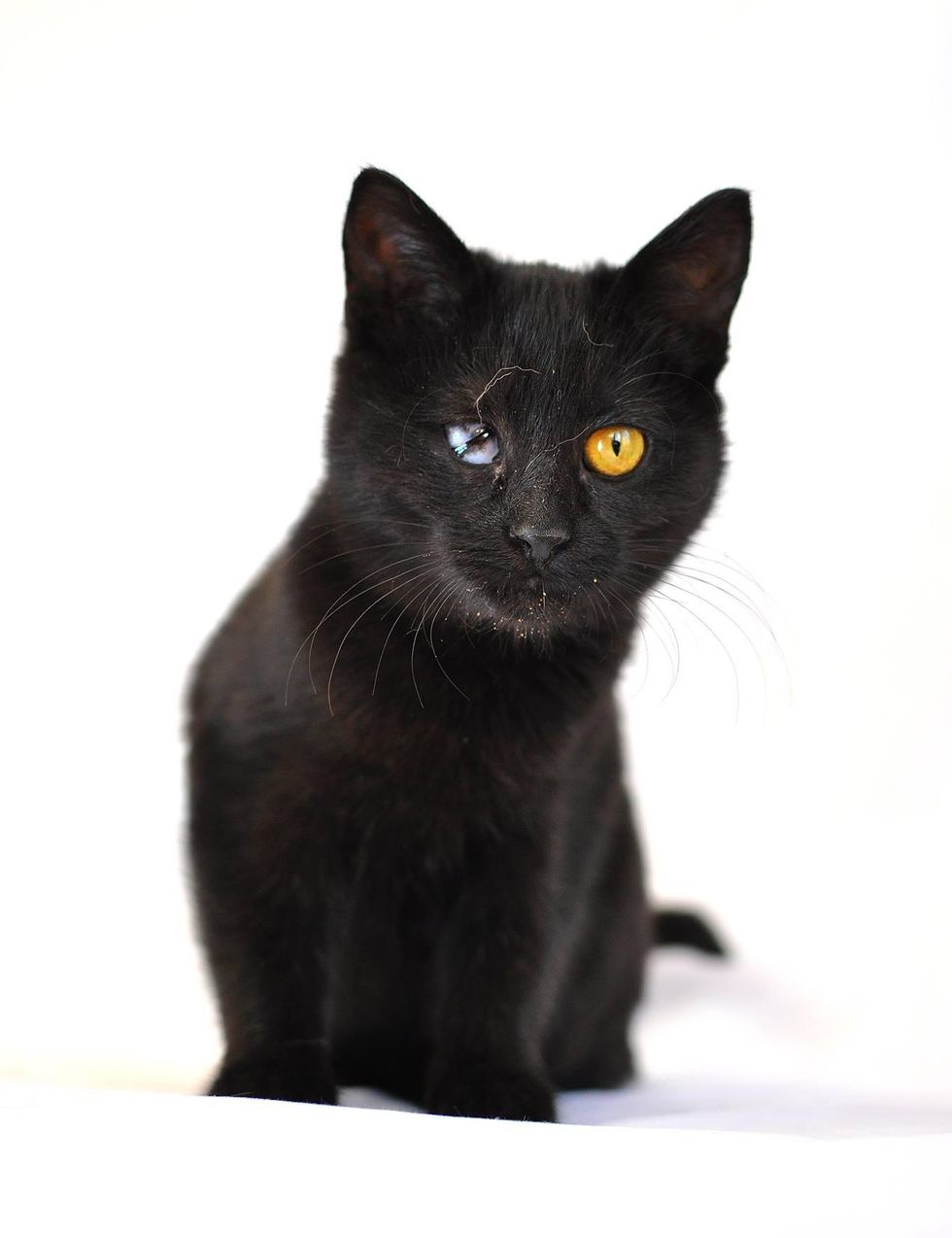 iCat Rescue
Share this story with your friends. If you are interested in adopting (location: Bulgaria), click here for more info . Follow iCat Rescue on Instagram and Facebook .
Related story: Feral Kittens Saved from Terrible Snow Storm Find Love from One-Eyed Feline Friend.