A little island ginger kitten walks up to a Wildlife photographer Mitsuaki Iwago while he is filming on the island of Okinawa. This furry island dweller decides to take a hike up on the photographer and rest on his head for a nice view.
[Scroll down for video]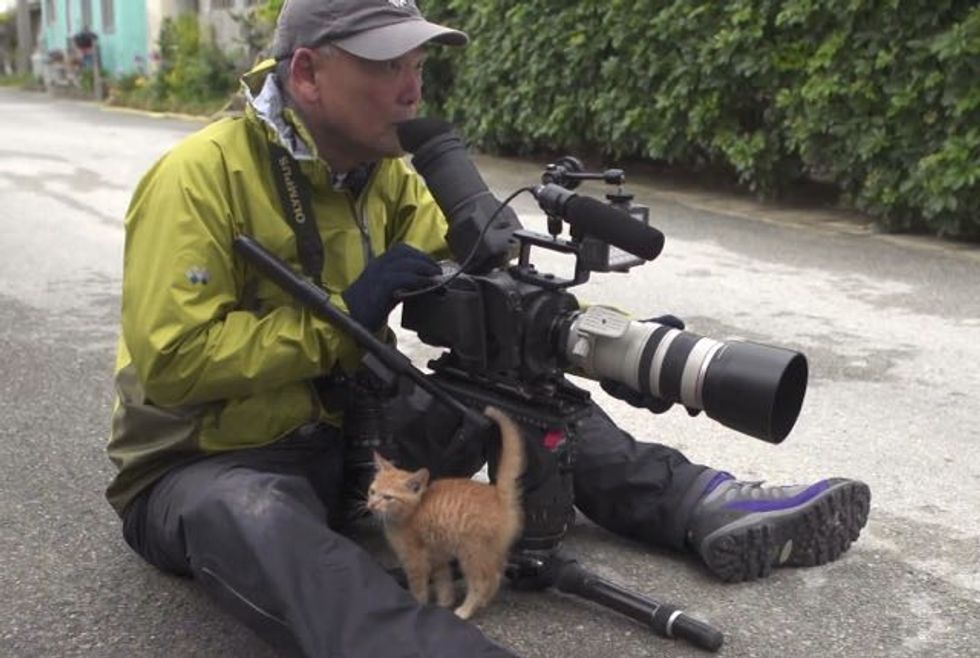 Kitty is giving the photographer some creative vibes.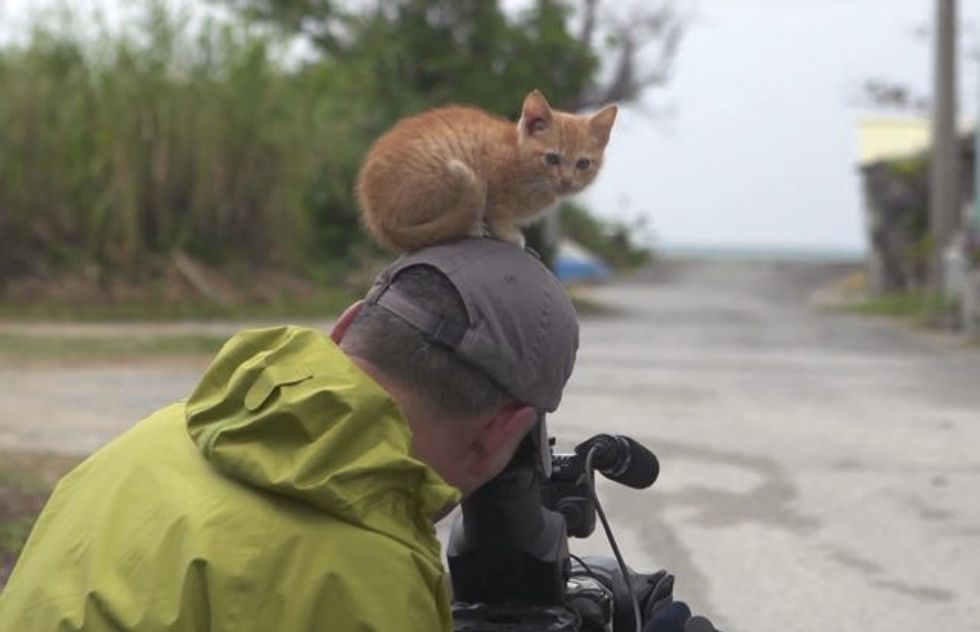 "I will nap here meow!"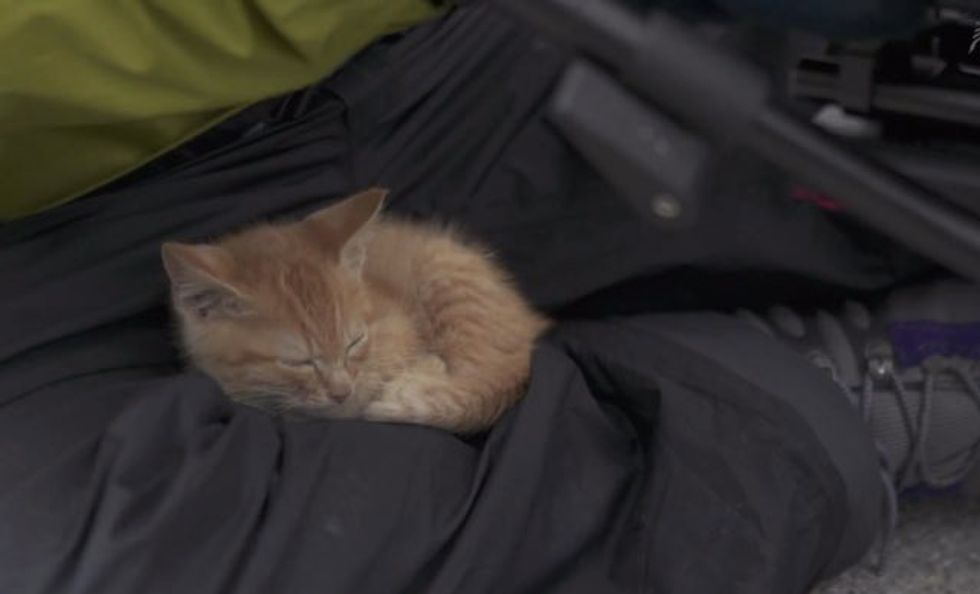 Watch this cute video: