A kitten found herself waiting in the shelter among all the empty cages. When a young woman stopped for her, the little kitty reached out through the bars, hoping she would take her home.
Rhiannon went to a local Humane Society to make a donation. A little 2-month old kitten caught her eye. Her name is Winnie!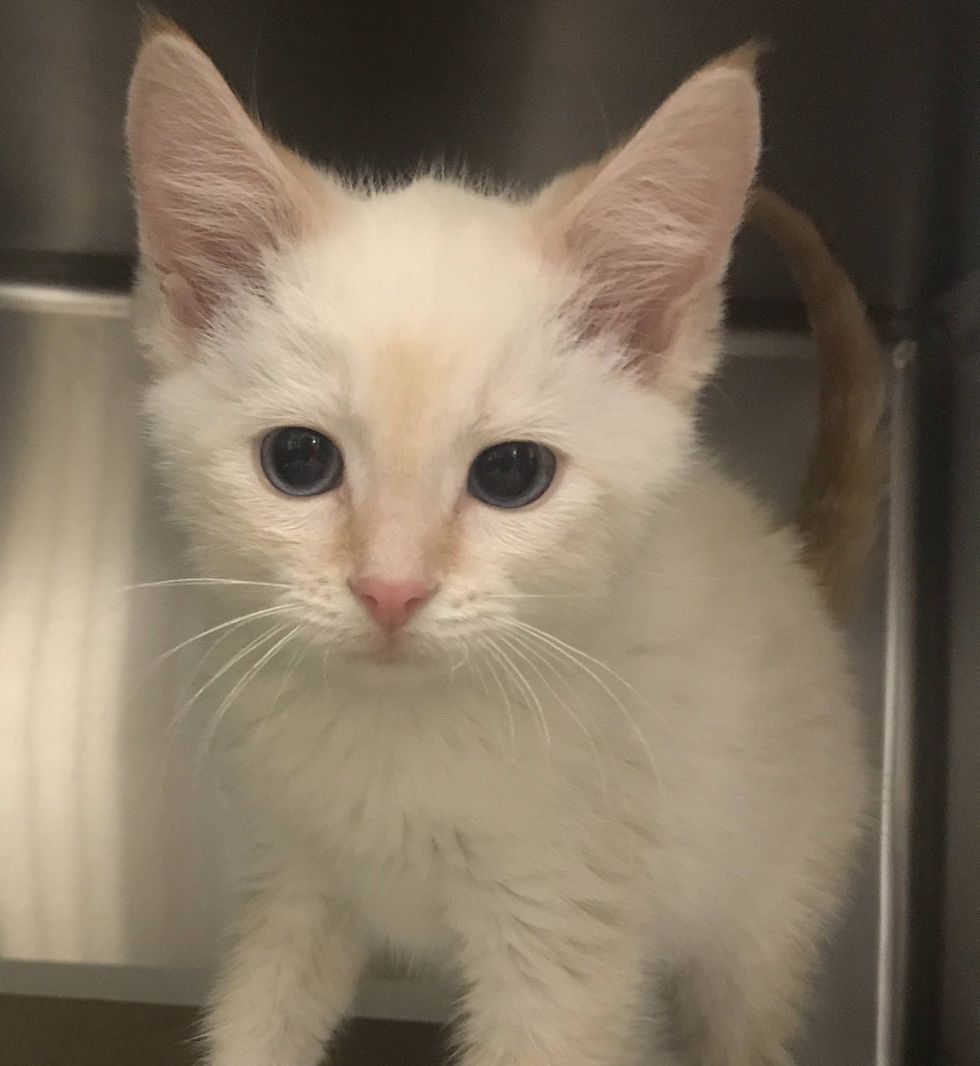 Rhiannon
"I walked into the front entrance and noticed that the main cages were empty except for one. There was a little cowering baby in the back corner, and as soon as I touched the bars of the cage, she meowed and perked up," Rhiannon told Love Meow.

Winnie was their last kitten looking for a forever home. Her feral mother came to the shelter in October and gave birth to her litter. Sadly, she didn't make it, but little Winnie survived. After weeks of living at the shelter, Winnie was more than ready to embark on a new chapter in life.
Rhiannon fell in love with those adorable eyes. "I love cats and have been wanting one for years, so I finally took that plunge after my family agreed."
She left the room to start the adoption process. While she was away, the kitten cried for her human to come back, fearing that she would be alone again.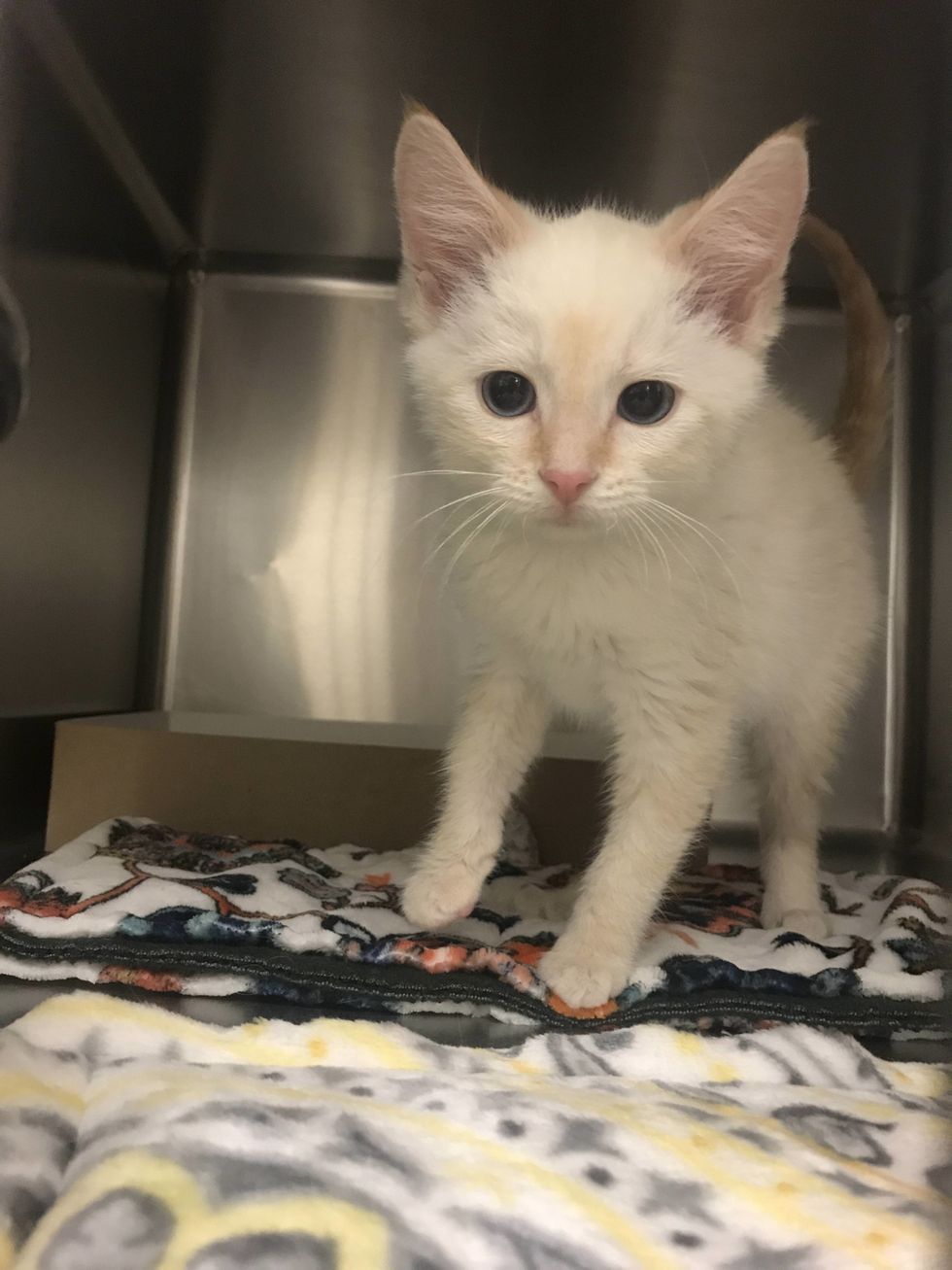 Rhiannon
"She went crazy and reached through the bars and meowed very loudly until I came back," Rhiannon told Love Meow.
When they got her out of the cage, it was the best feeling she'd ever had. Winnie went home with her forever human at last.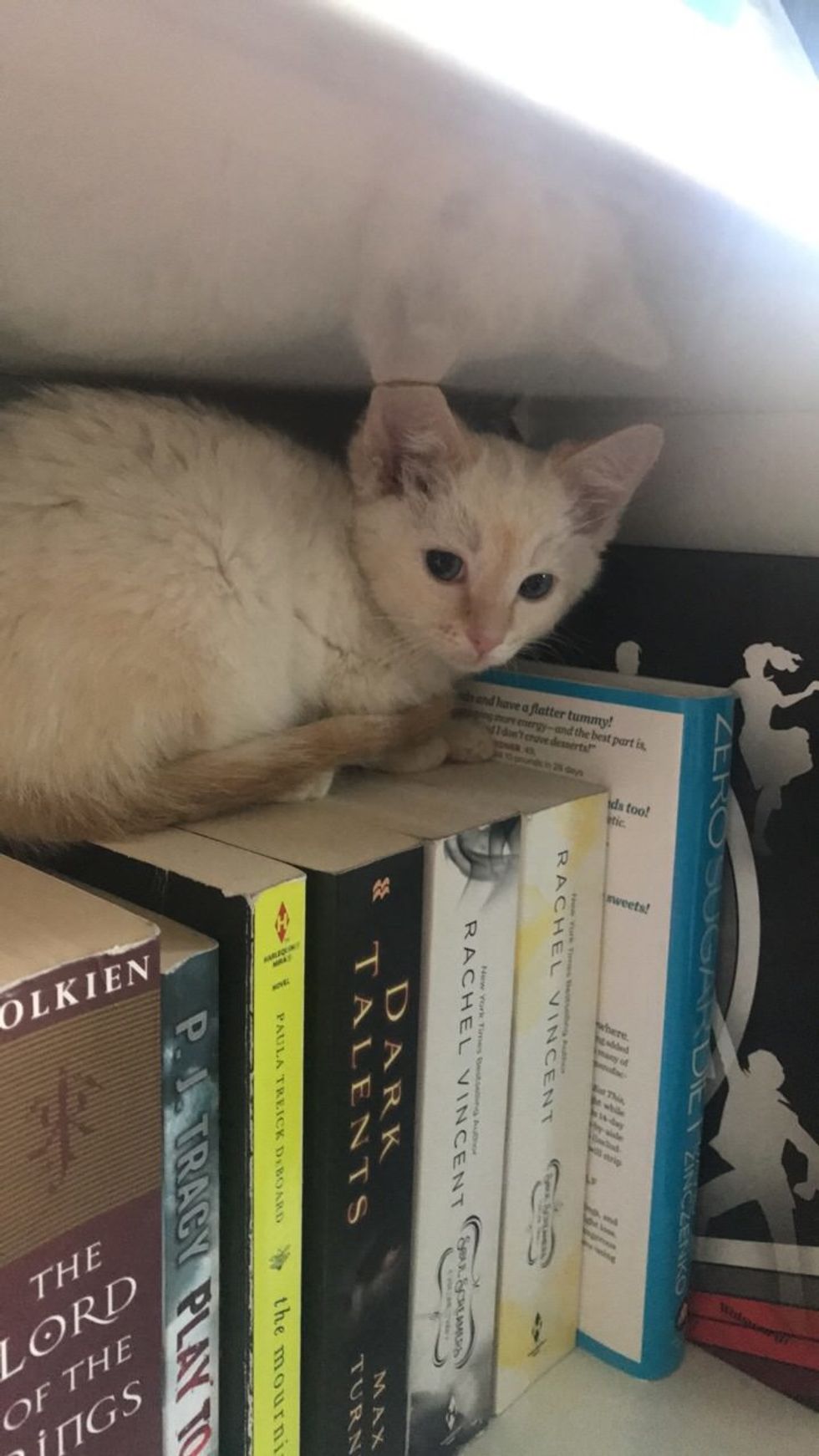 Rhiannon
She was a bit nervous when she arrived at her new home, and took refuge in a hiding spot on the book shelf. But in just three hours, she went from a shy little kitty to a confident feline, running around the house like she owned it.
"She weighs a mere 0.8 lbs but makes up for it in her fiery little personality."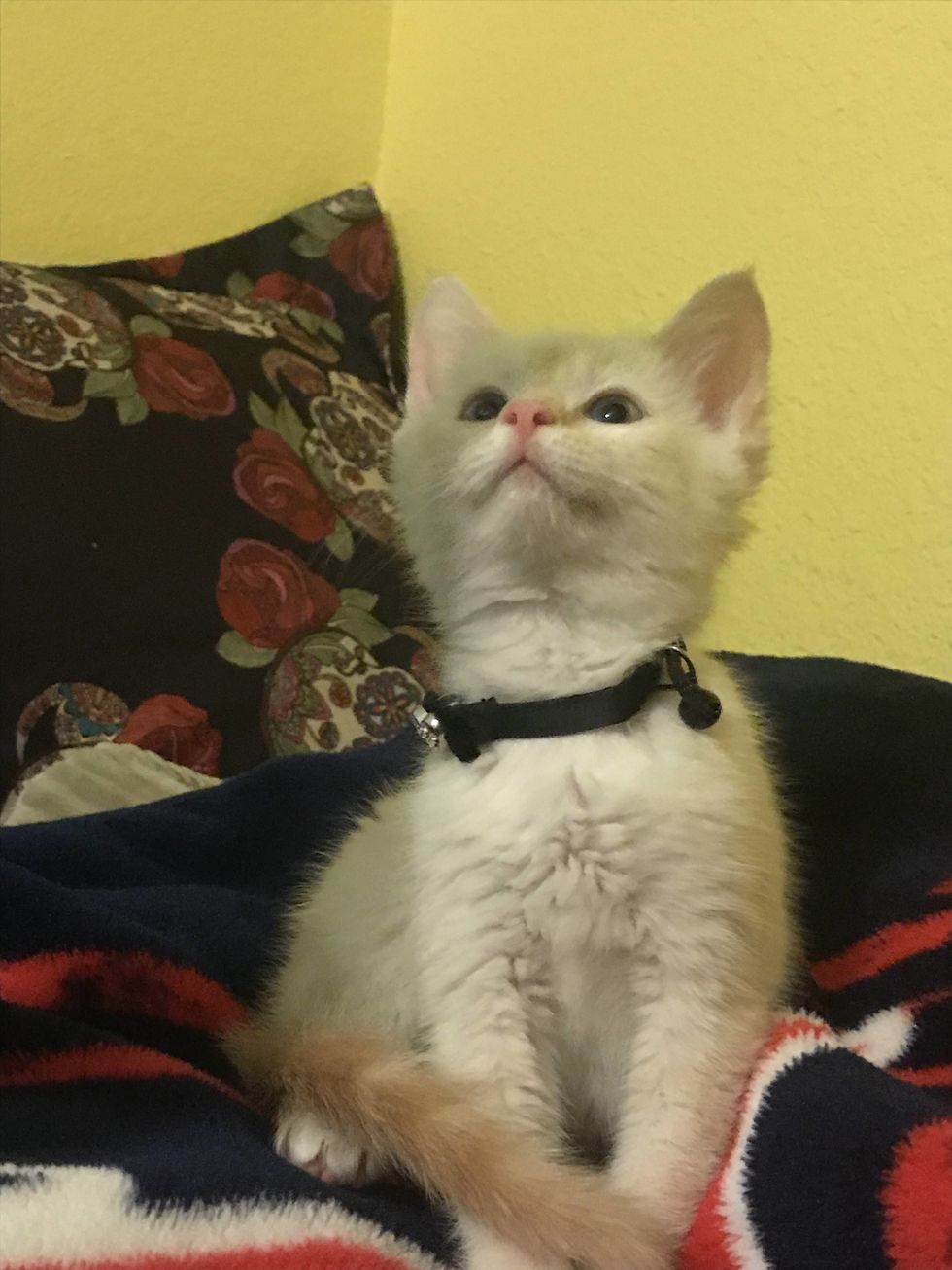 Rhiannon
When Rhiannon petted her for the first time at home, Winnie leaned over to her, enjoying all the love and head scratches.

"She's part Siamese, so a little cross eyed. She loves head and butt scratches, and has already taken two naps."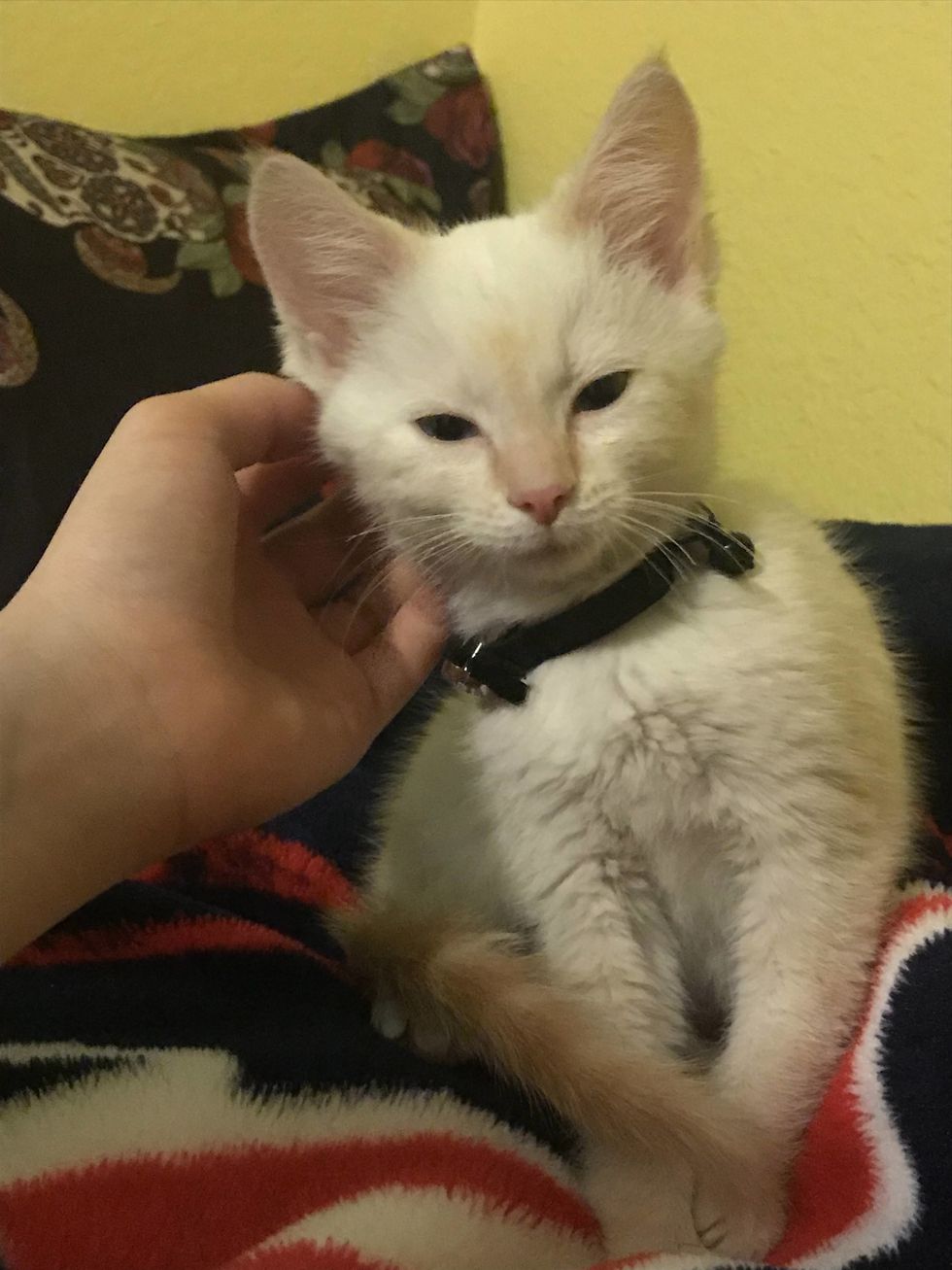 Rhiannon
After over two months living in the shelter, Winnie had her dream come true!
She knows she's home!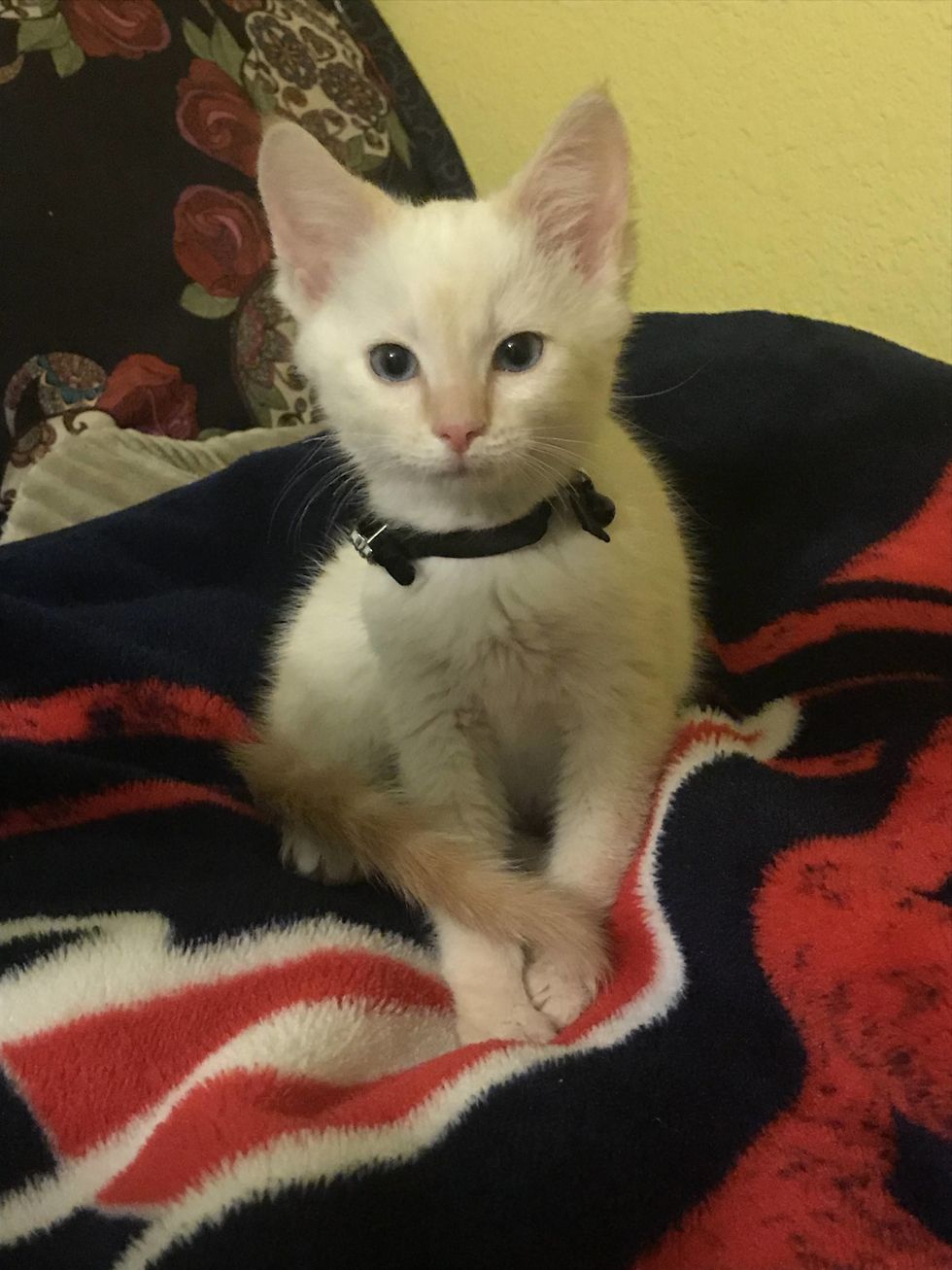 Rhiannon
Share this story with your friends.
Related story: Kitten Saved from Shelter Finds New "Brother" Who Looks Just like Him, He Becomes Very Attached