An employee from a nursing home brought in a basket full of six goopy-eyed kittens to get help. The mama cat made a home near a hay bale that was later removed. "Once the hay bale was gone, the momma started hissing at the wee kittens and refusing to feed them," said Jean, animal rescuer and fosterer.
They scooped up the kittens and got them help. "Thankfully, my foster family that homeschools three kids agreed to take these squirming furballs. All were treated with antibiotics and deemed to otherwise be in good health. They were fed every four hours around the clock until transitioned to eating on their own," Jean added.
"Being handfed, these little ones ADORE humans. They long to be held."
This litter of six goopy-eyed kittens are cuddling with their foster mom.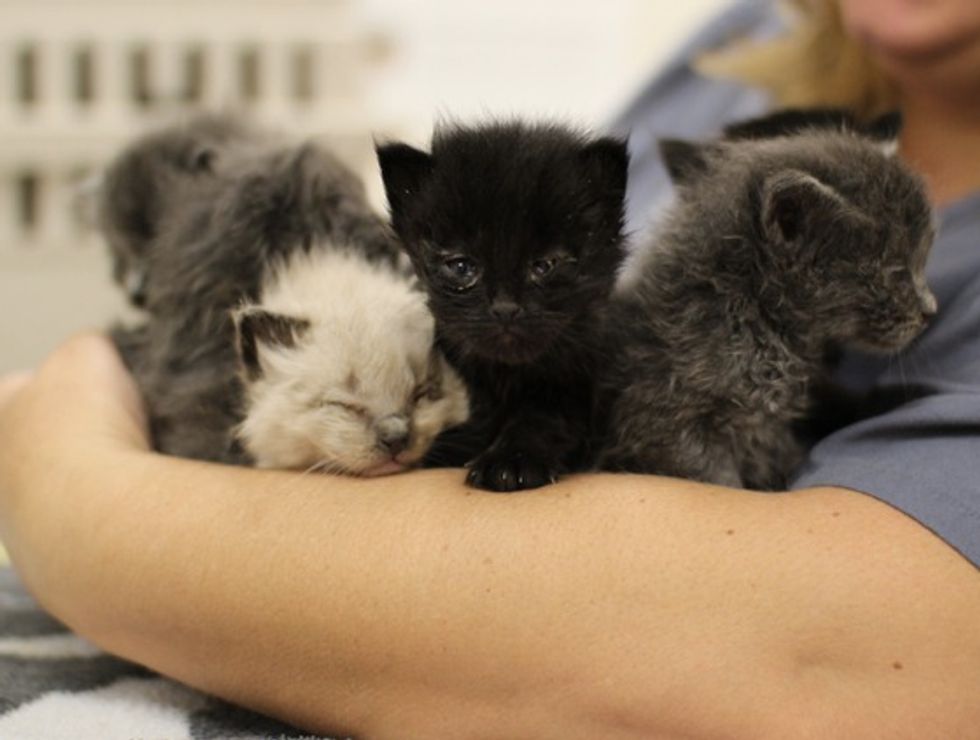 They were found abandoned by their cat mama.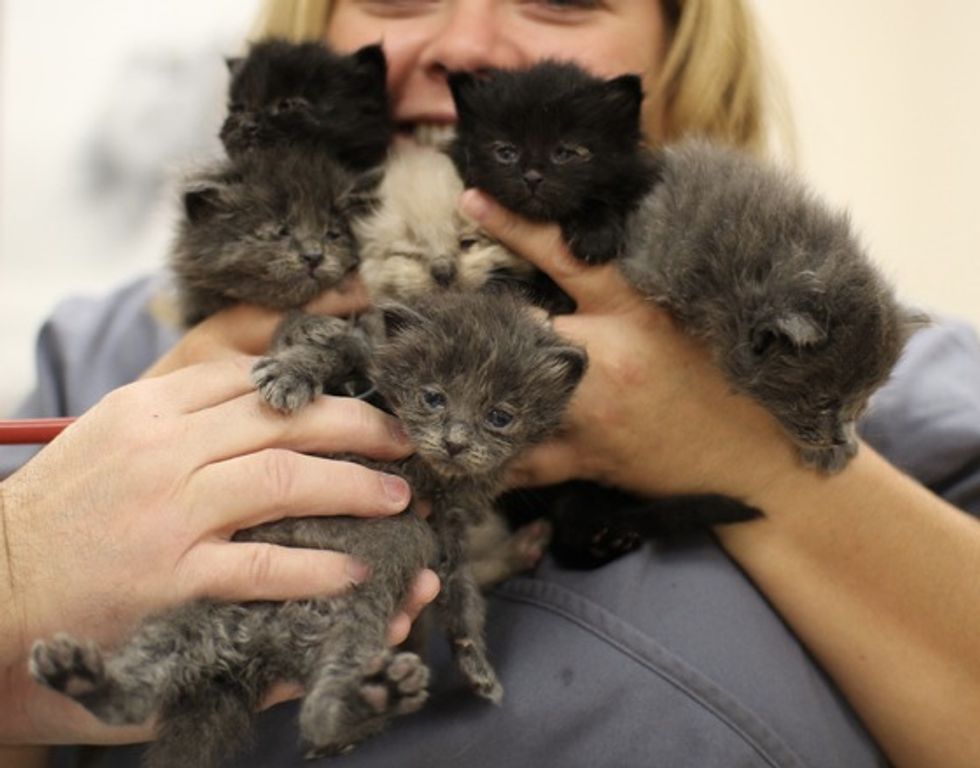 After many sleepless nights, the kittens have been nursed back to health. Look at the difference!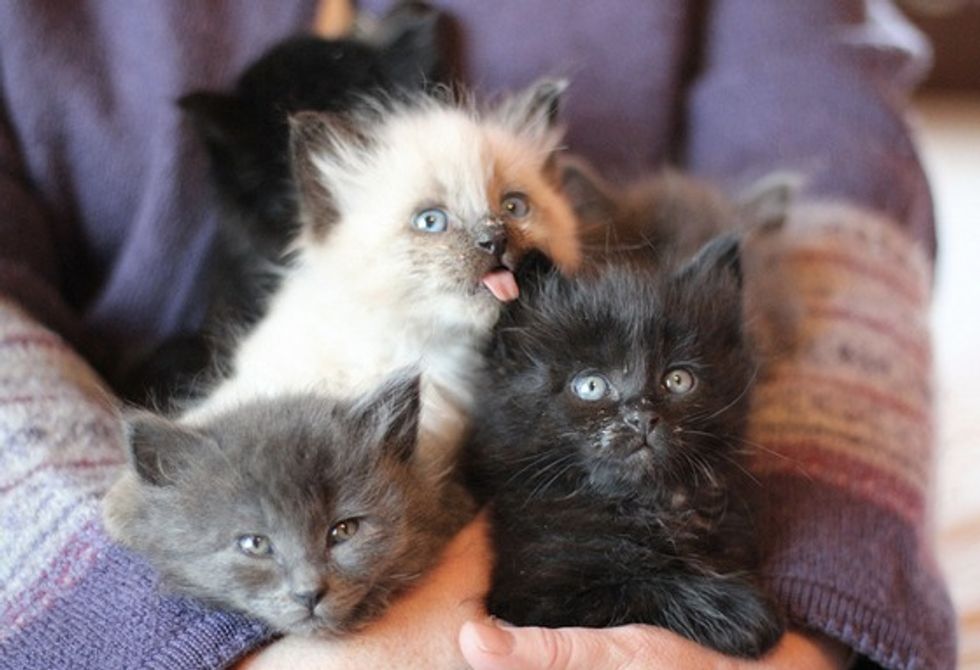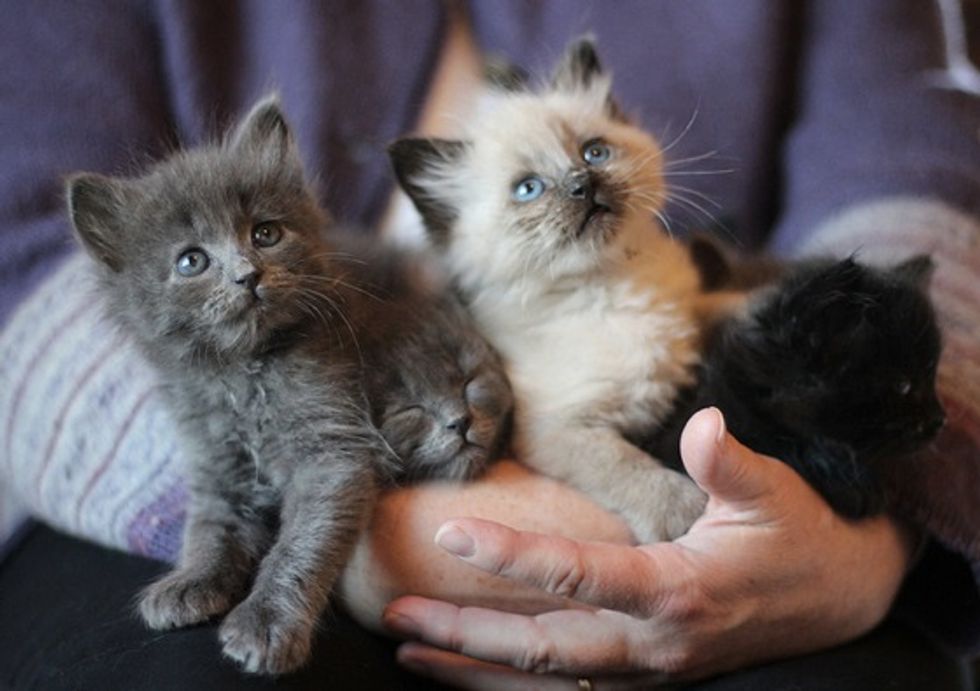 All the kittens have found their forever loving homes.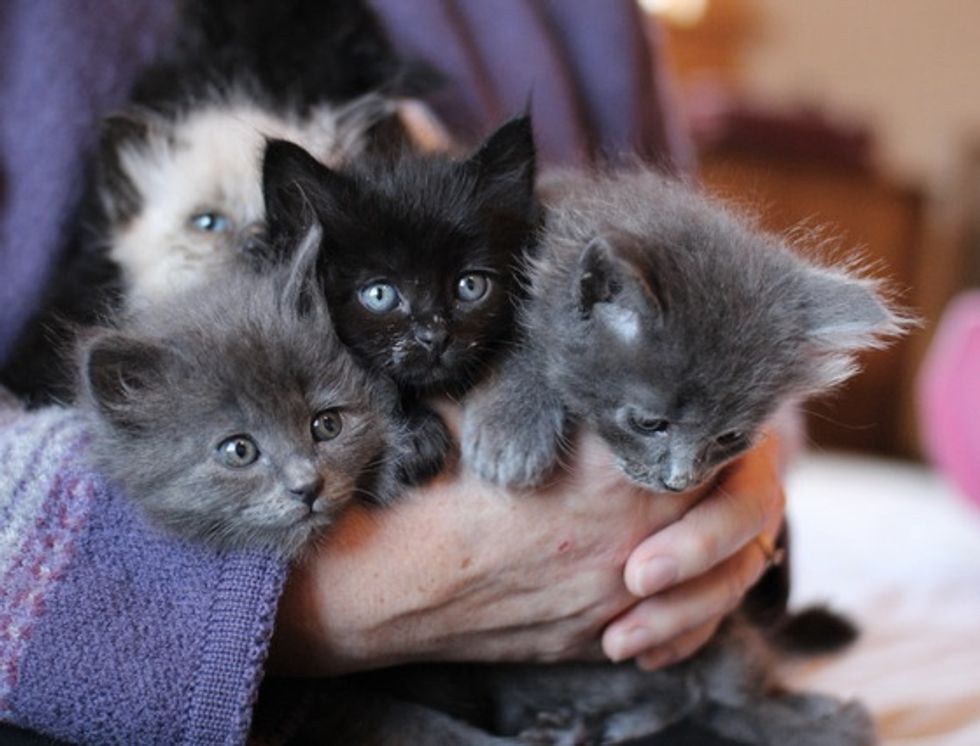 Photos courtesy of ©Jean (flickr: wee3beasties). More photos of the kitties.