A tiny cow kitten found her human when she was still a baby. She was saved by the Valley Cats in Phoenix, Arizona. They named her Robochan.
While Matt was helping Robochan find a home, he fell in love with the little cow kitty and the next thing he knew, he became Robochan's forever human.
She was rescued by Valley Cats when she was still a baby.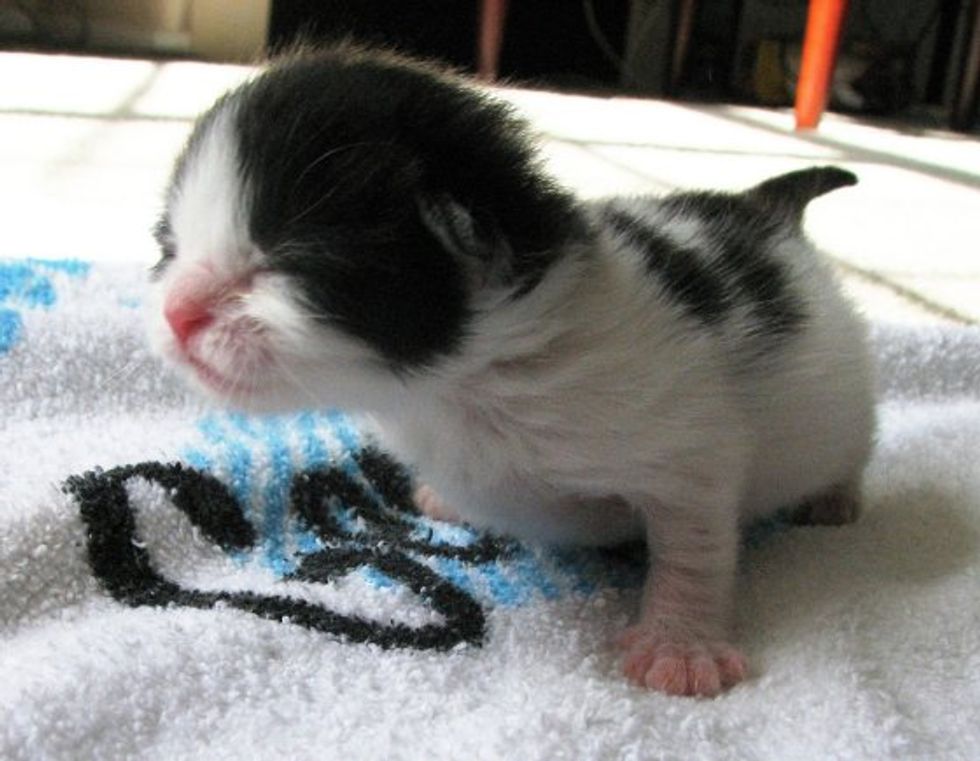 Her eyes weren't even open.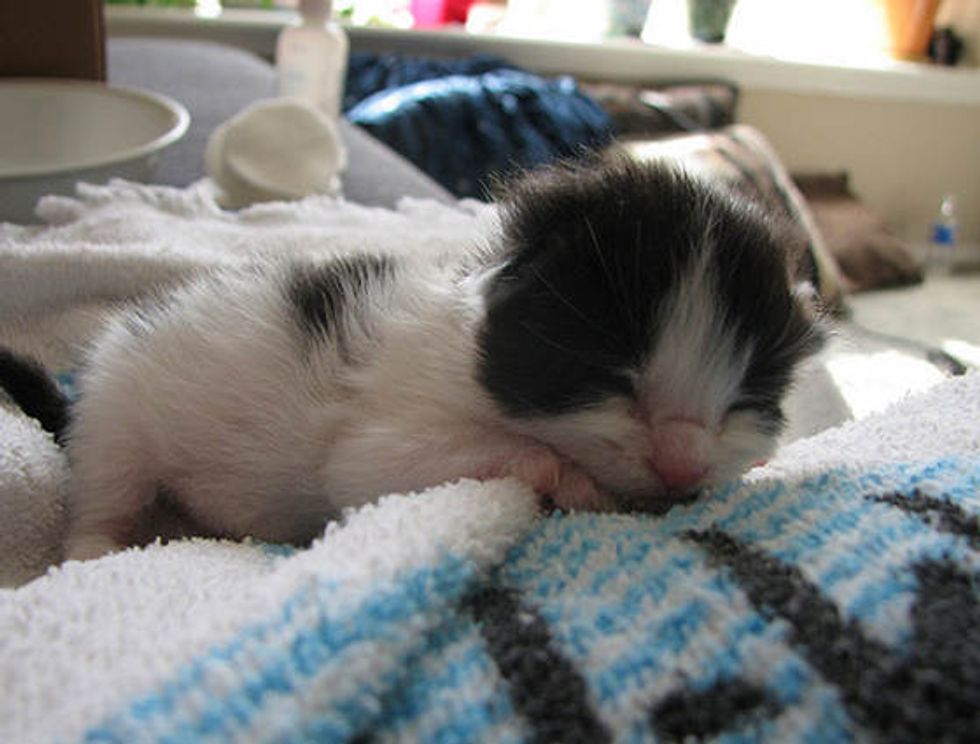 Matt brought her home and started fostering and caring for her.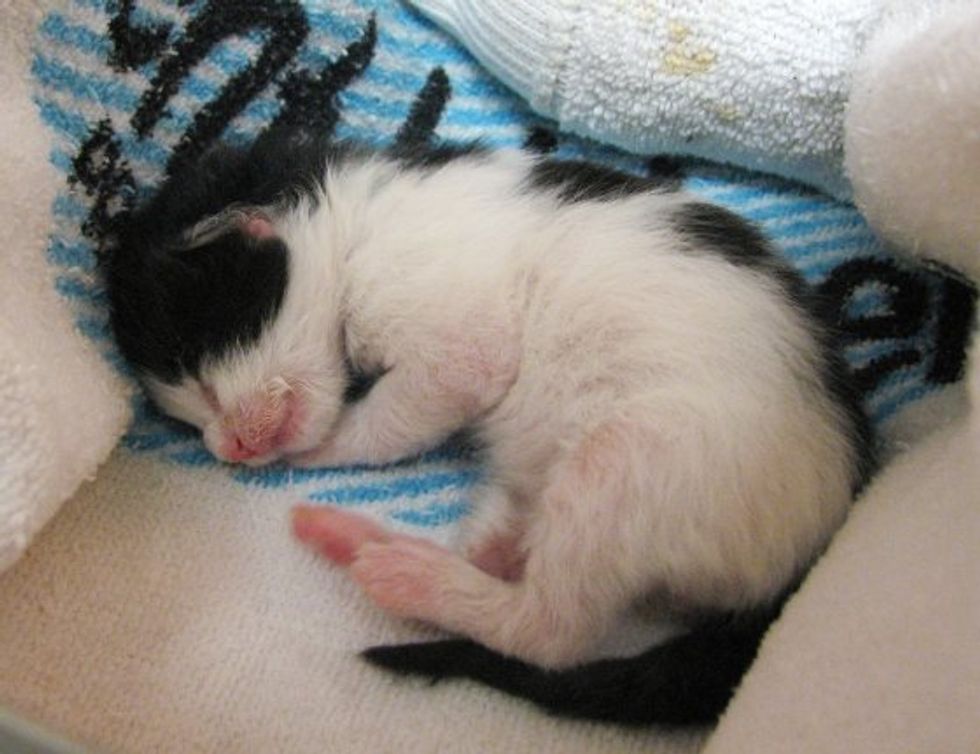 The moment when Matt realized he simply couldn't part with her.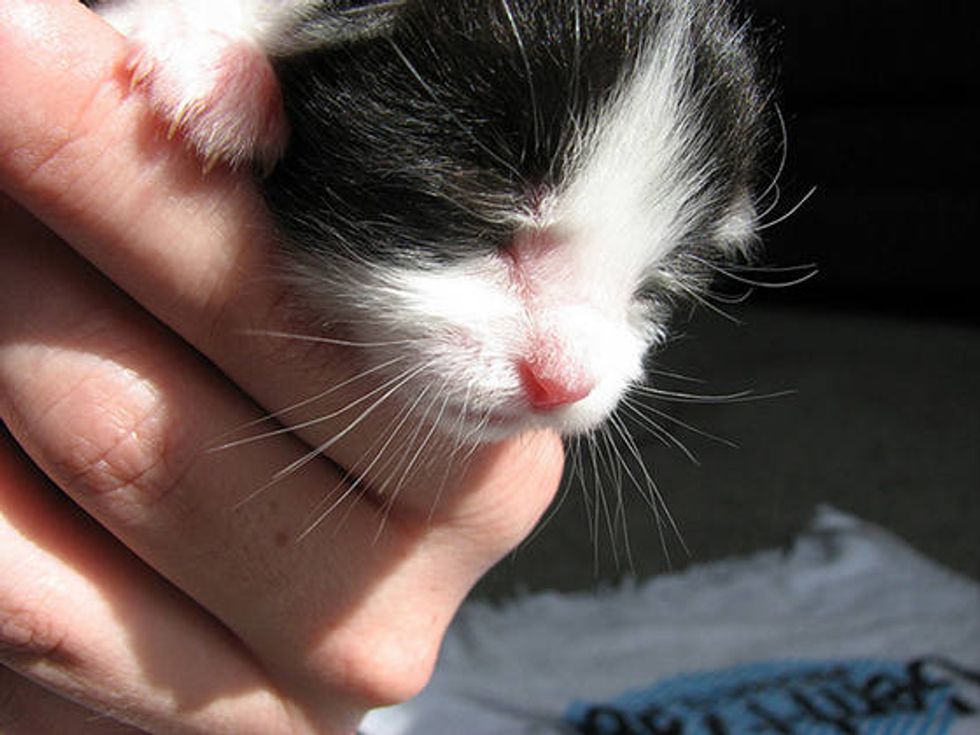 She always loved clinging to her human dad when he was on the computer.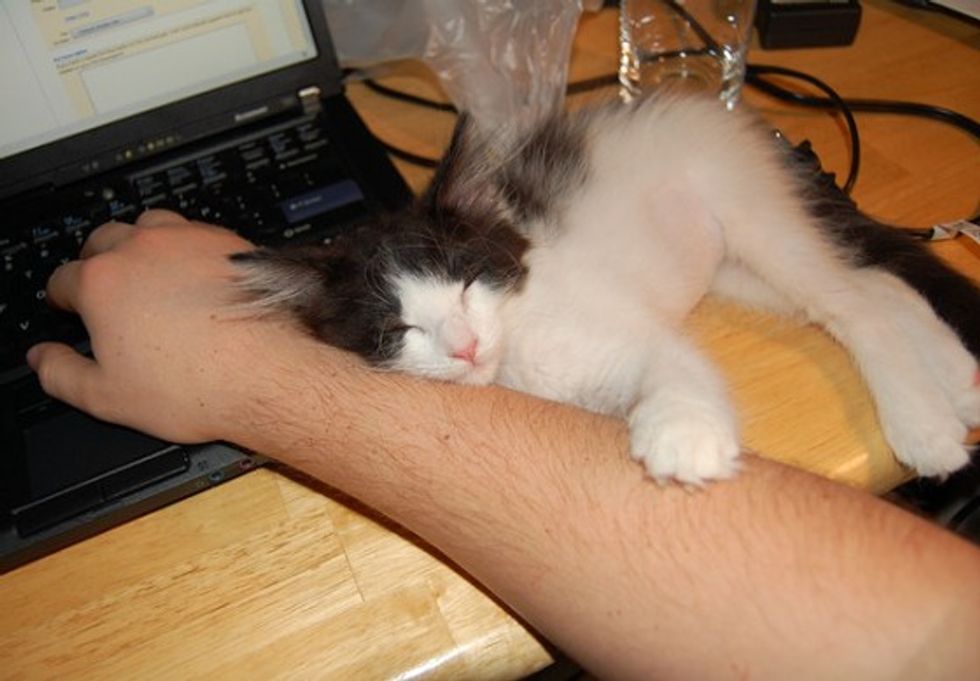 Still loves it today.