A tiny kitten owes its life to the Madison firefighters after a fire broke out in a home. The family reported that their two family members - a cat and a kitten - were missing. The smoke was so thick that they had to use thermal imaging to locate them. While the cat was rescued unscathed and seemed to be fine, the kitten was semi-conscious, lethargic and having difficulty breathing.
"Bobby Phillips, a Driver-Engineer/EMT with the department, utilized one of these masks in providing care to the distressed kitten - eventually stabilizing the kitten who improved to the point of no longer requiring medical care," Madison Fire Rescue said on their Facebook page.
"In 2010, Ron, Denise, and Mary Catharine Hamner donated Madison Fire specially designed oxygen masks in memory of their dog, Mo. They felt the best way to honor their beloved pet was to help in saving other pets." The donation did just that. They just saved the little kitten's life.
Firefighters pulled the kitten out of the fire.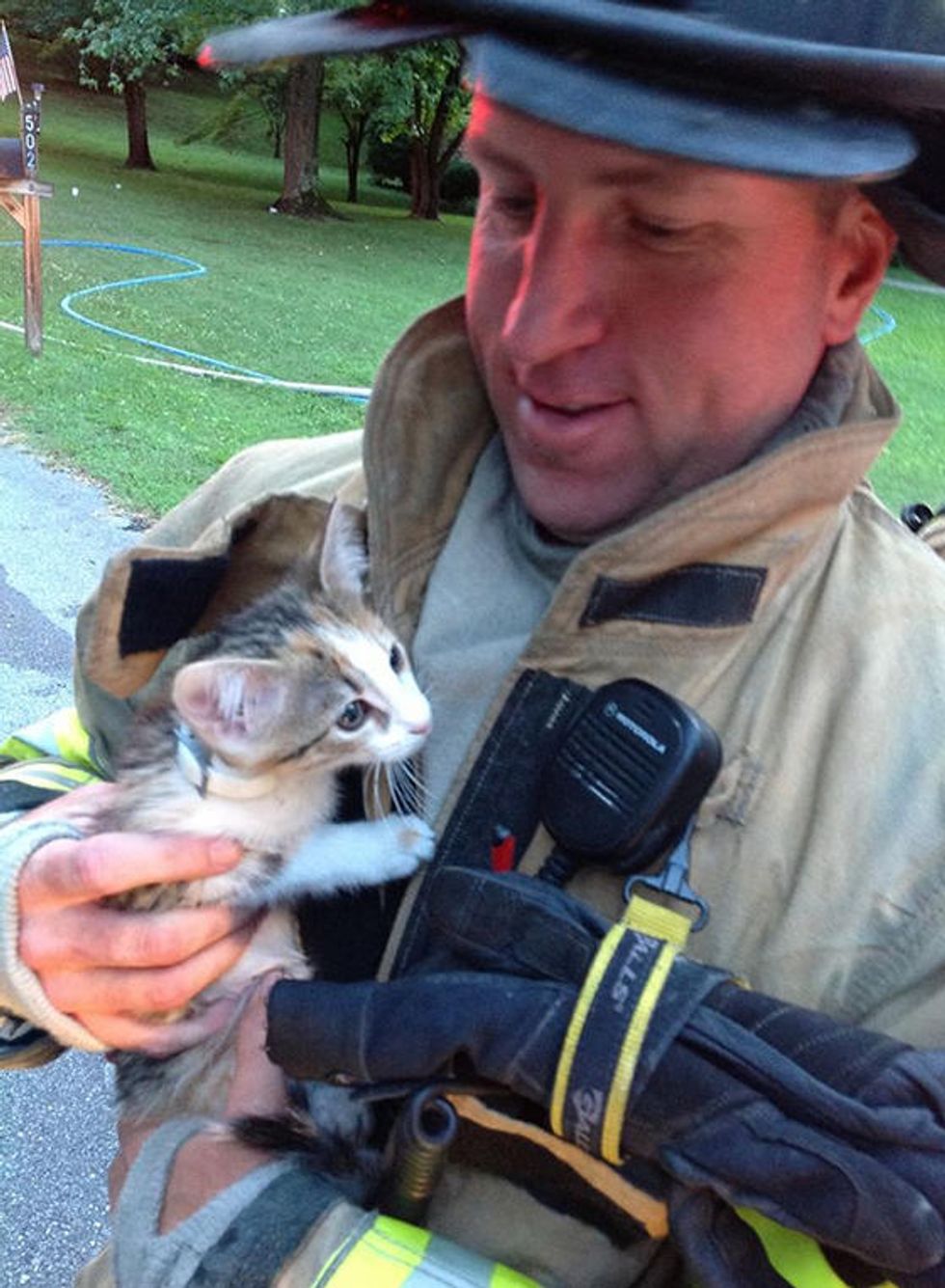 They used an oxygen mask to provide care to the distressed kitten.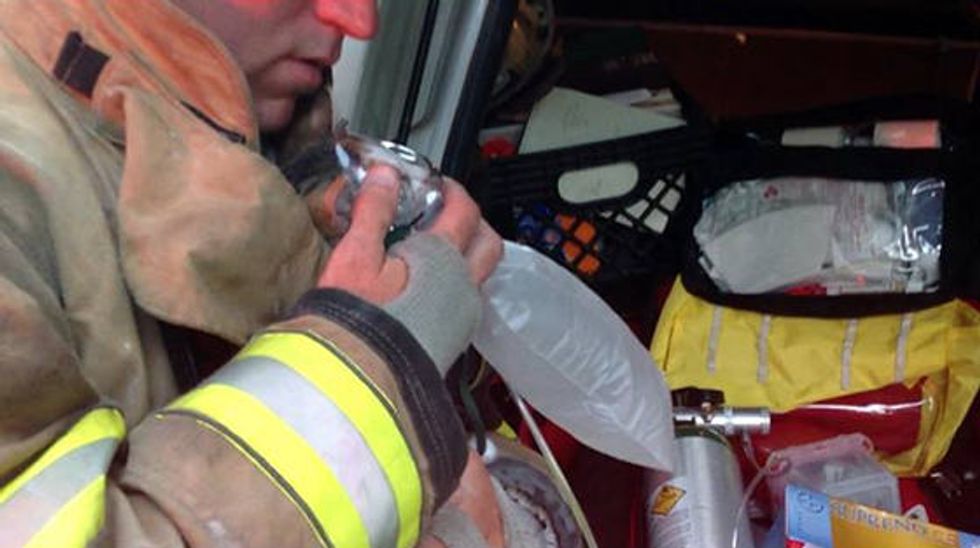 Watch Video:
Photos by Madison Fire Rescue. Source: whnt.