This man and his best friend, a tabby cat, share a special bond. They met when she was just a tiny kitten who climbed on his shoulder and decided to nap there. Now all grown up, she still gets her daily shoulder time from her favorite human. (reddit)
"This is where she sleeps . ." during the day...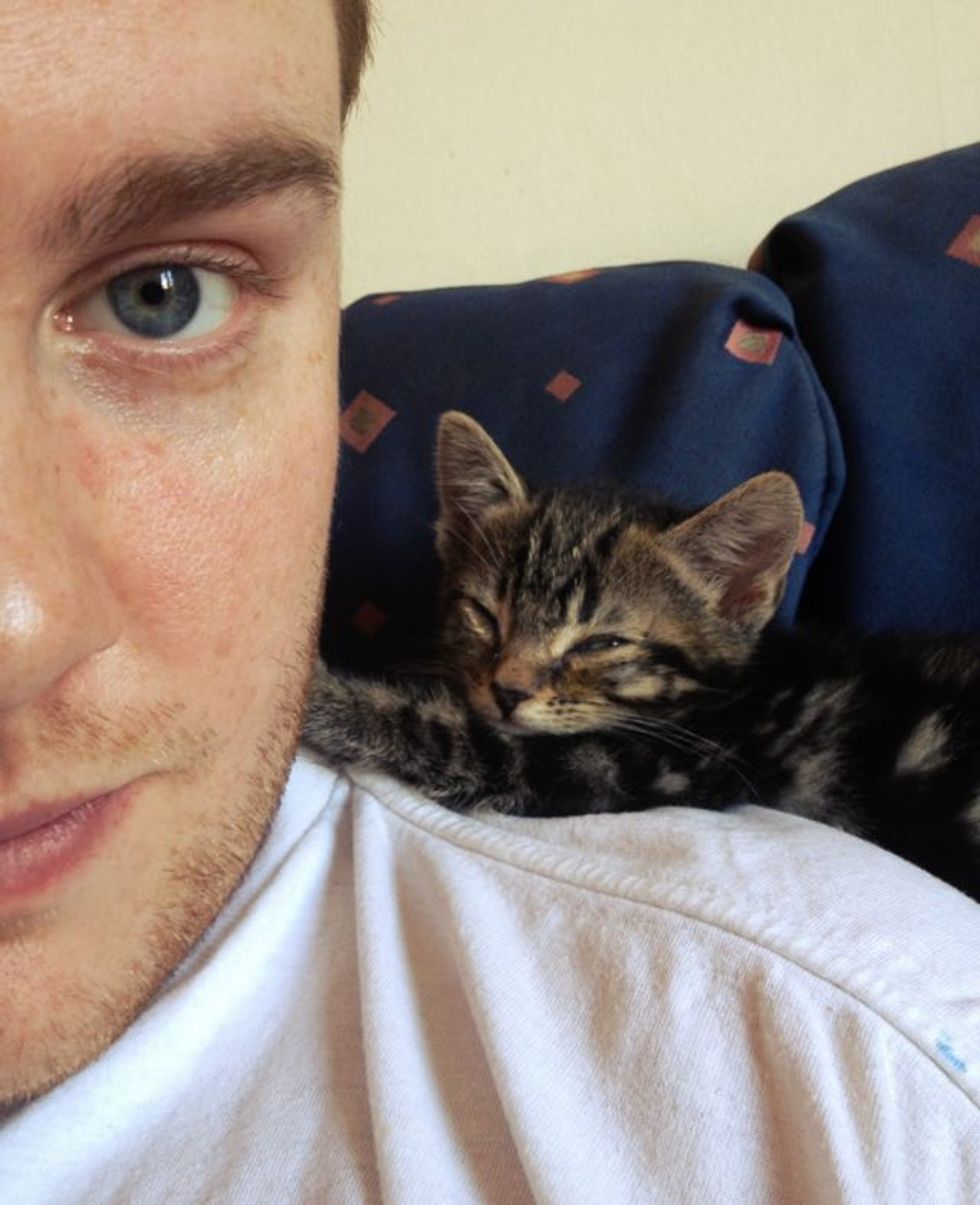 "At night she sleeps on a cushion next to my bed. But its hard not to pander to those eye.."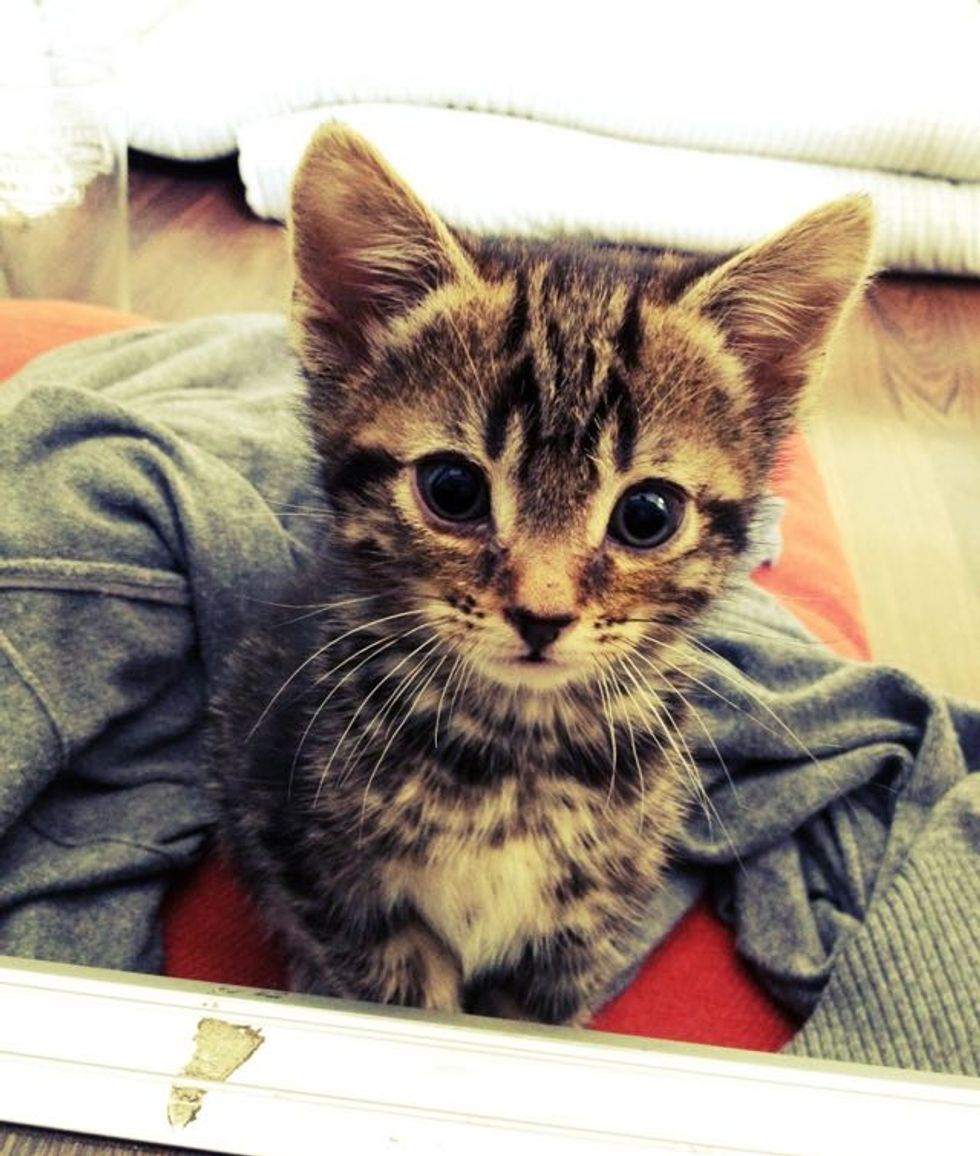 "It's all fun and games until she starts taking her post nap naps on your laptop."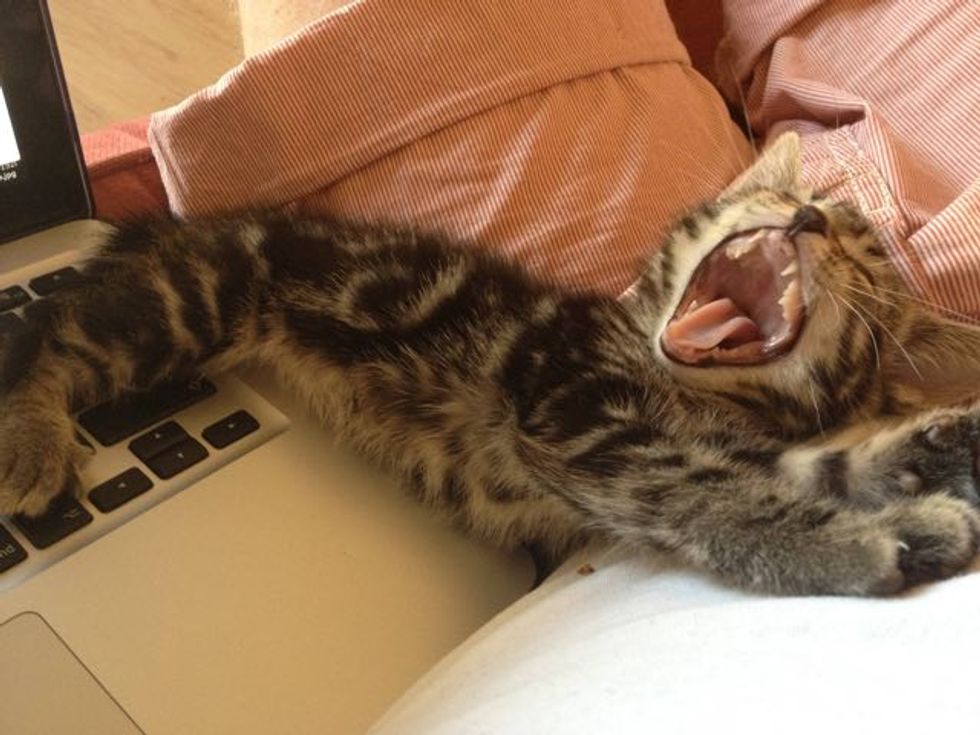 Then more naps in her comfy blankie.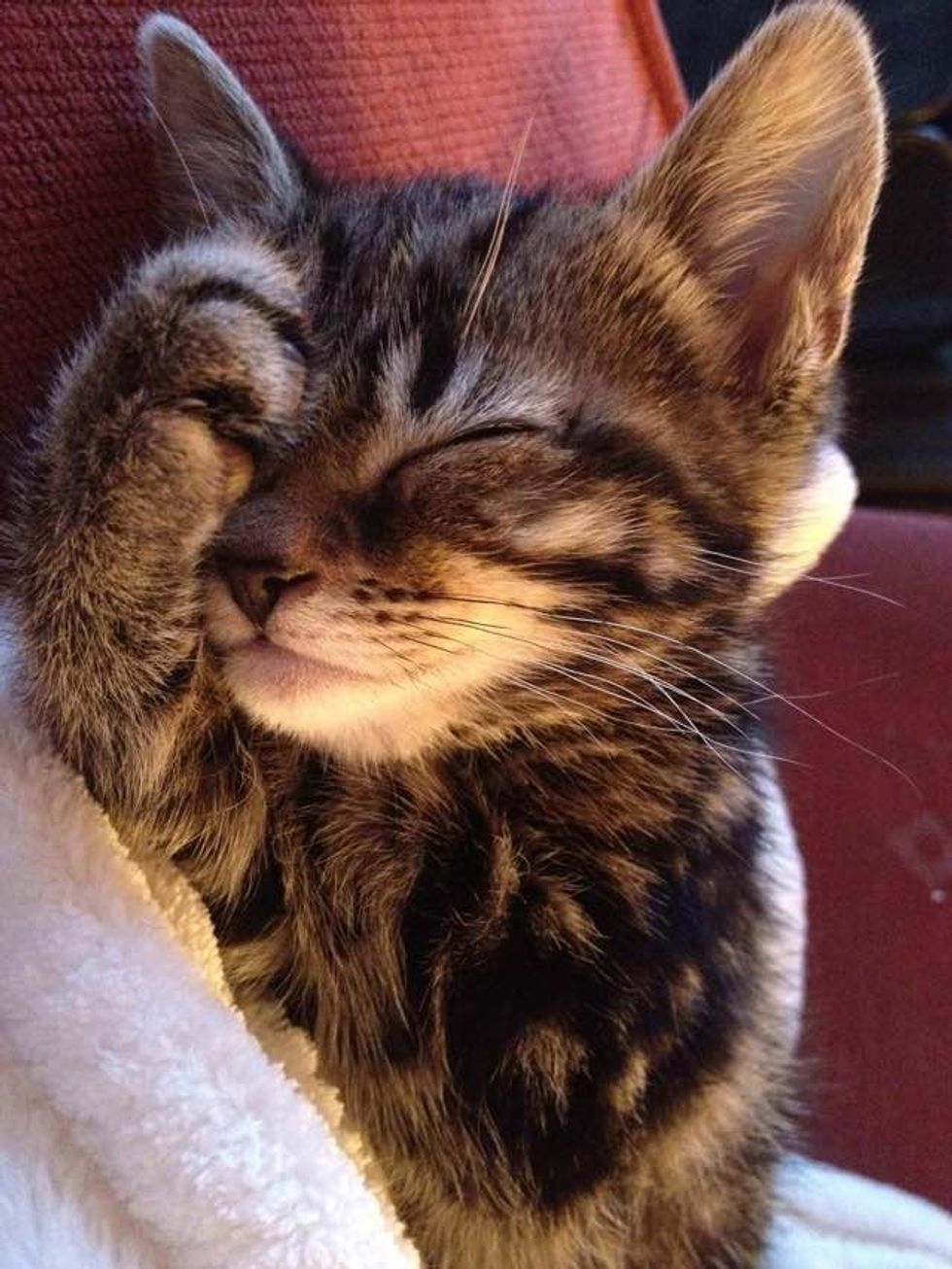 All grown up, she still clings to her human on his shoulder.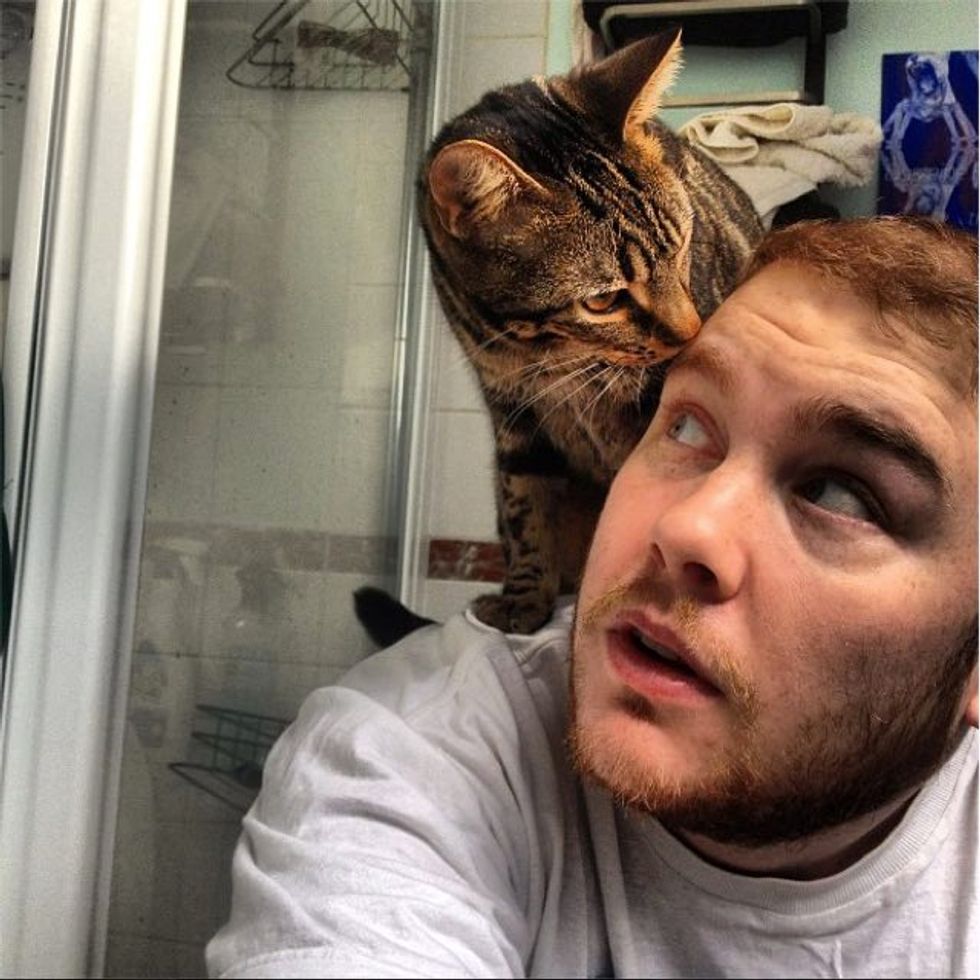 Photos via reddit.