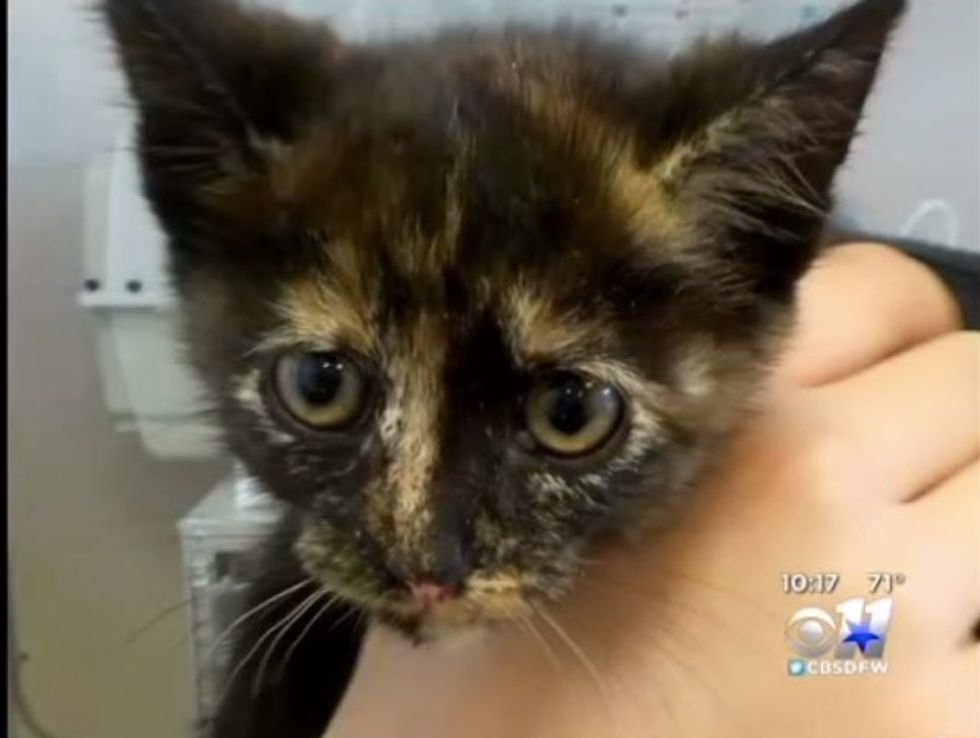 A man jumped 10 feet down in a storm drain to rescue a crying kitten despite being warned not to.
When neighbors heard a kitten's cry from inside a storm drain, they quickly called the police, firefighters and animal control, but all deemed it to be too dangerous to try to save the kitten.
[Scroll down for video]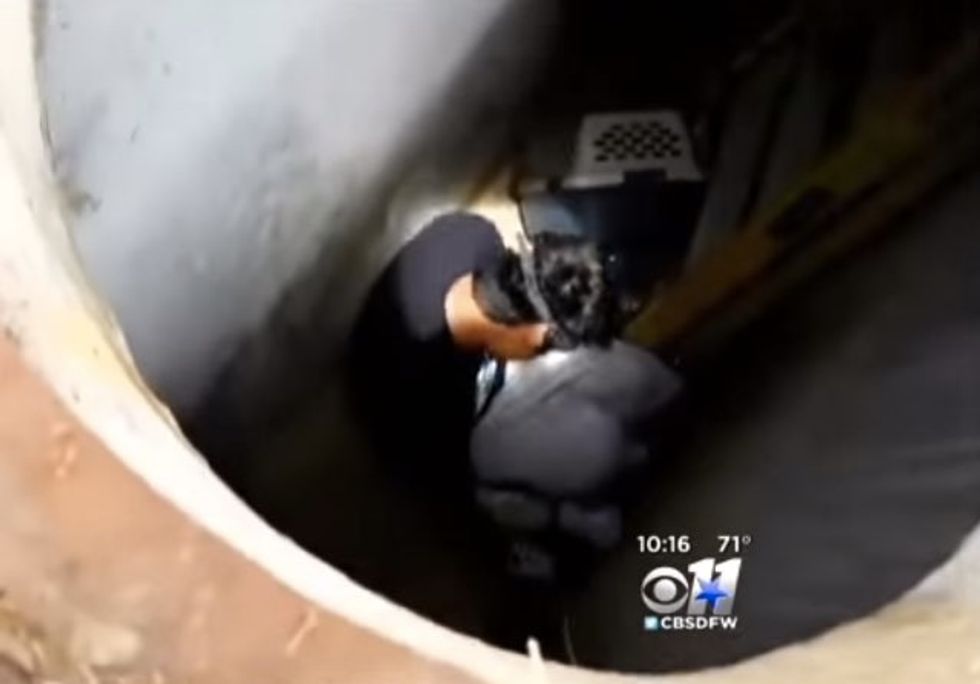 Jonathan Trantham decided to take matters into his own hands and jumped down the drain to try to retrieve the kitten. "It ran from me the whole time," he said to CBS Local. "I could duck down and crawl through."
Trantham isn't a fan of tight spaces and roaches. "Looking back, I was a little scared," he added.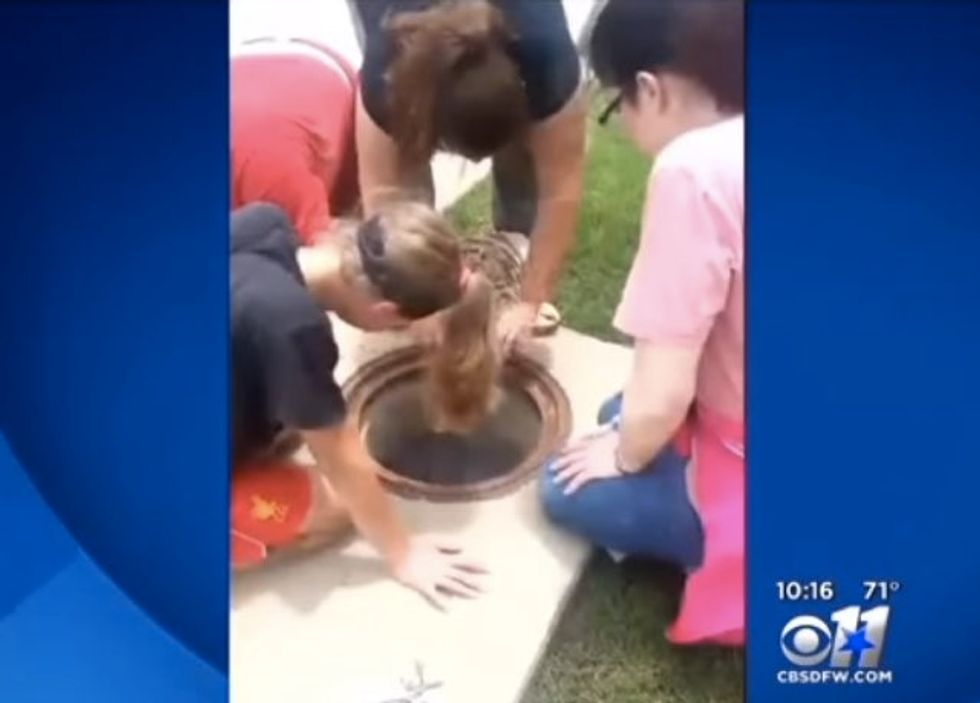 Neighbors banded together to help get the kitten out. They blocked off the other end of the pipe sending the kitten into a carrier.
They named the little tortie "Storm" and she's now up for adoption.
WATCH VIDEO: Man rescues a tortie kitten in a storm drain despite warnings not to.
Share this amazing rescue story!