A man, who was never a fan of cats and had always been a dog person, met a little kitten from the shelter. In less than one day, the tabby kitty crept his way into his heart and claimed him as his forever human.
Resistance is futile!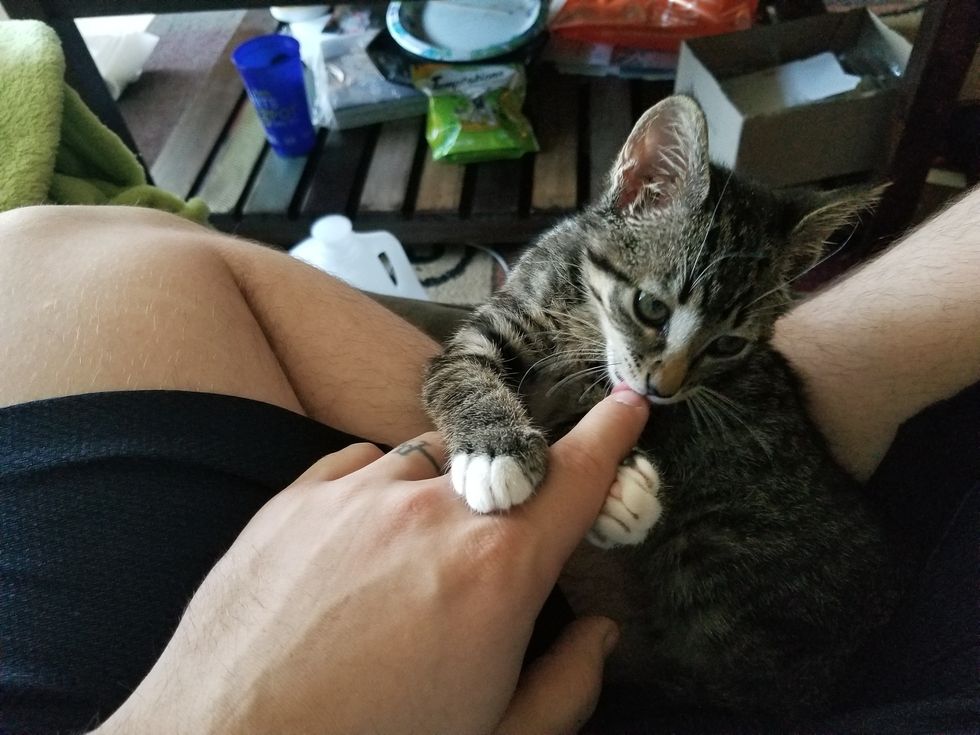 imgur/Arnaldi
Imgur user Arnaldi was quite surprised when his wife came home with a little kitten purring in her arms.
"His name is Aegon the Conqueror. He's only 12 weeks old," Arnaldi said.
His wife adopted the kitten from a shelter after the tabby graduated from his foster home. As soon as the kitten met the guy, he decided to climb onto his lap and curl up for some cuddles.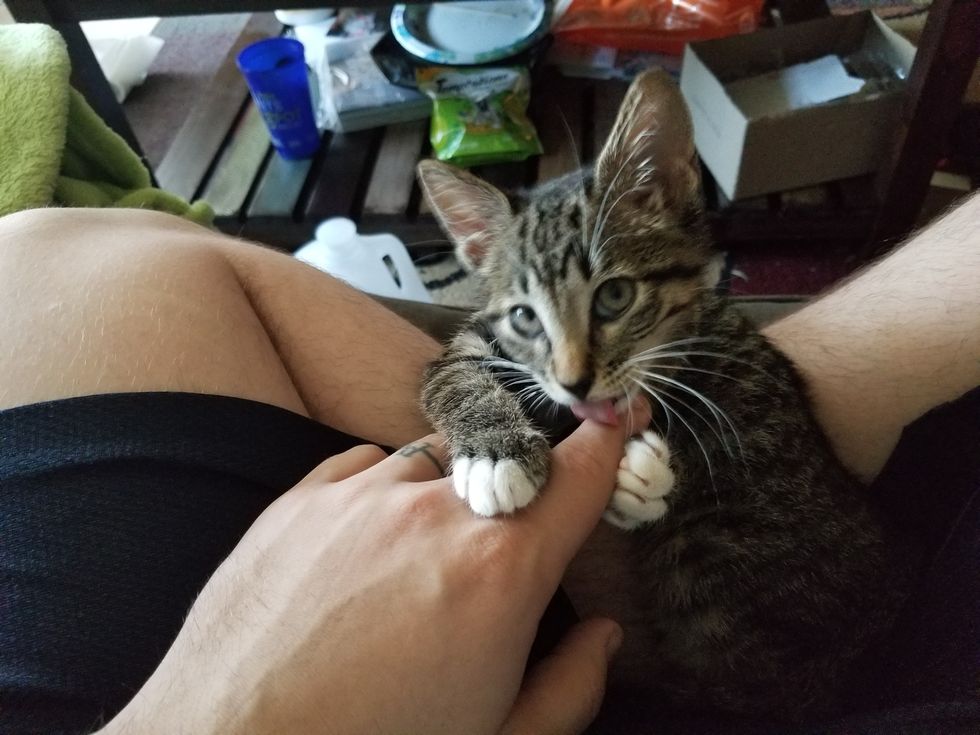 imgur/Arnaldi
The tabby boy grabbed his human's hand and proceeded to give him a bath.
"You are my human meow!"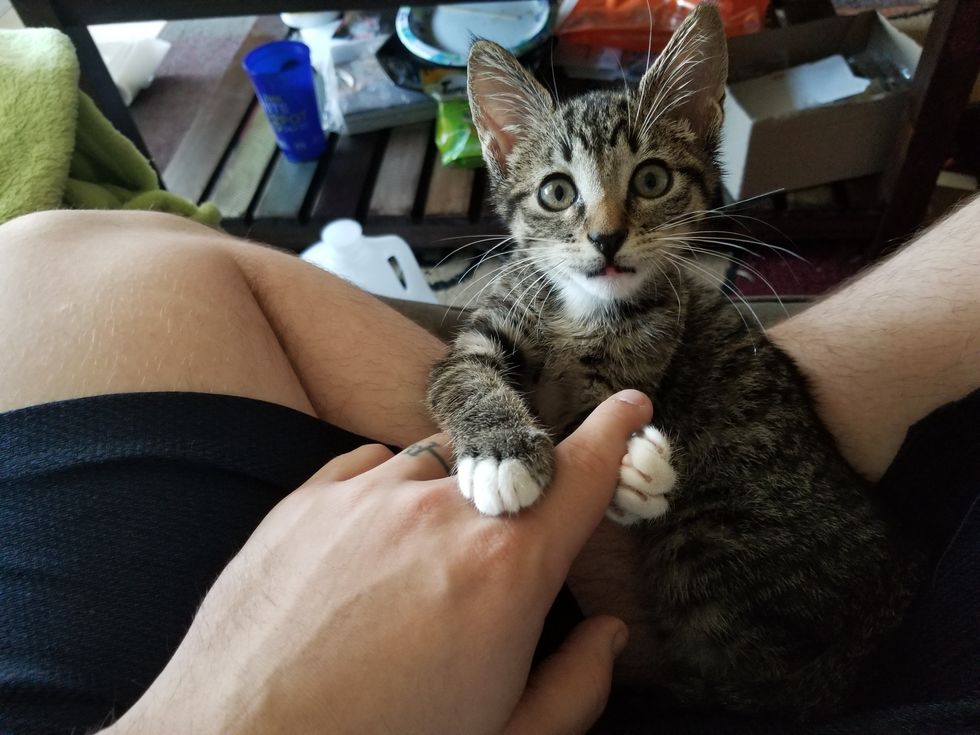 imgur/Arnaldi
"This little guy is too cute!
"When he looks in your eyes… he starts getting real close," Arnaldi said.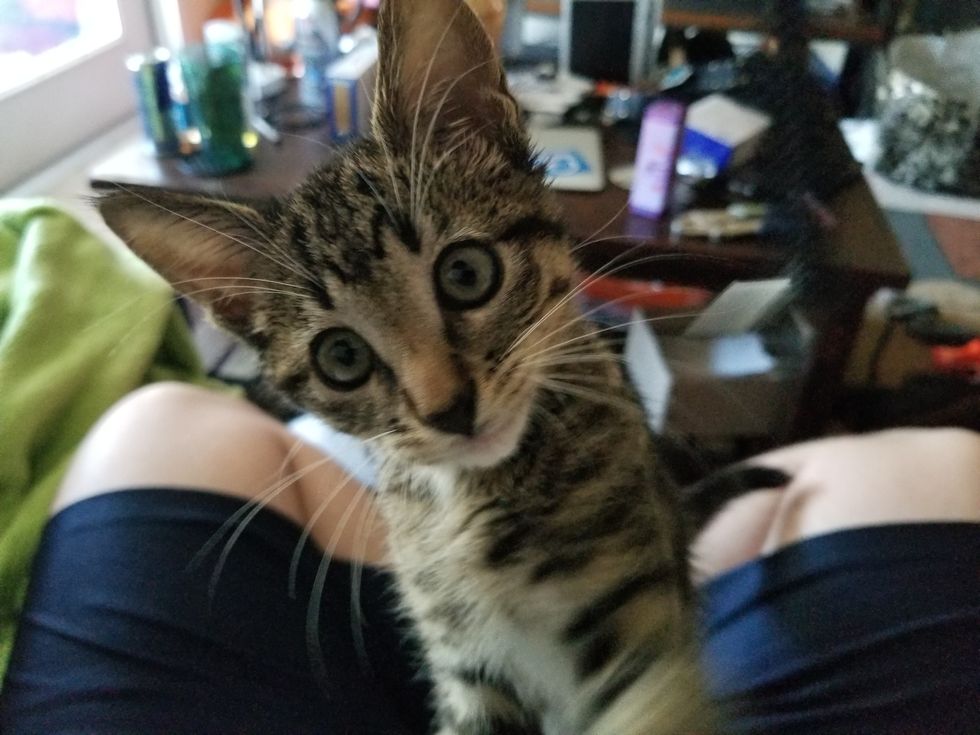 imgur/Arnaldi
Who could possibly say no to those eyes?!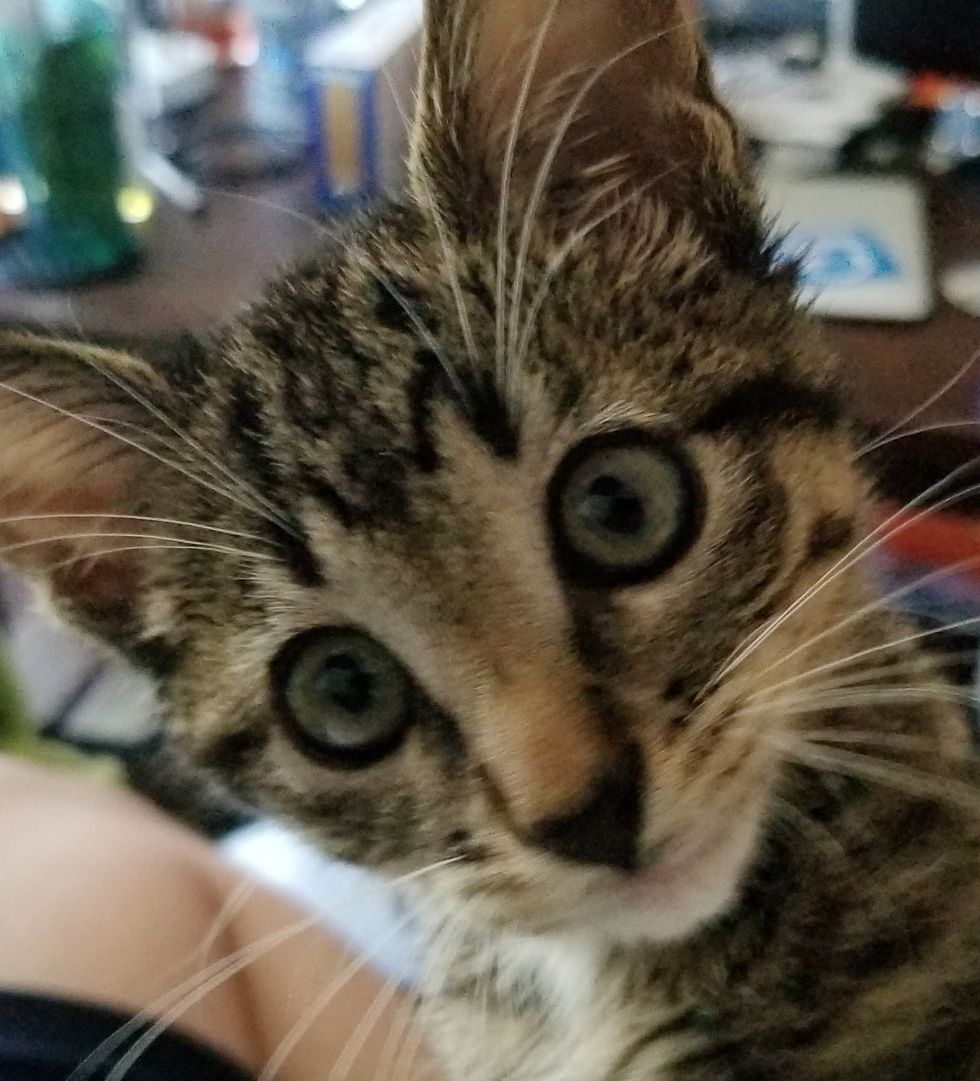 imgur/Arnaldi
"It's been one day, and I already like this little guy."
Kittens melt even the toughest of hearts!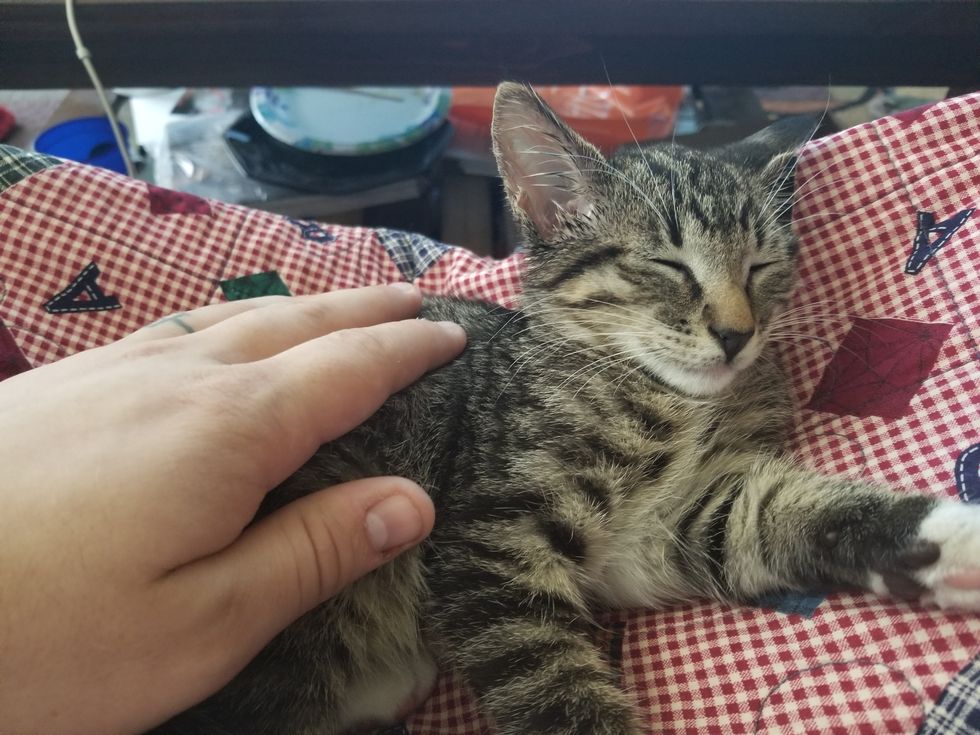 imgur/Arnaldi
Share this story with your friends. (More info: imgur)
Related story: Guy Saves Tiny Kitten who Chooses Him and Changes His Life