A kind-hearted man from the Miami-Dade area took in a little stray kitten that he'd befriended as Hurricane Irma was approaching the peninsula.
Not too long ago, the Florida man spotted the kitten outside his office along with an adult cat.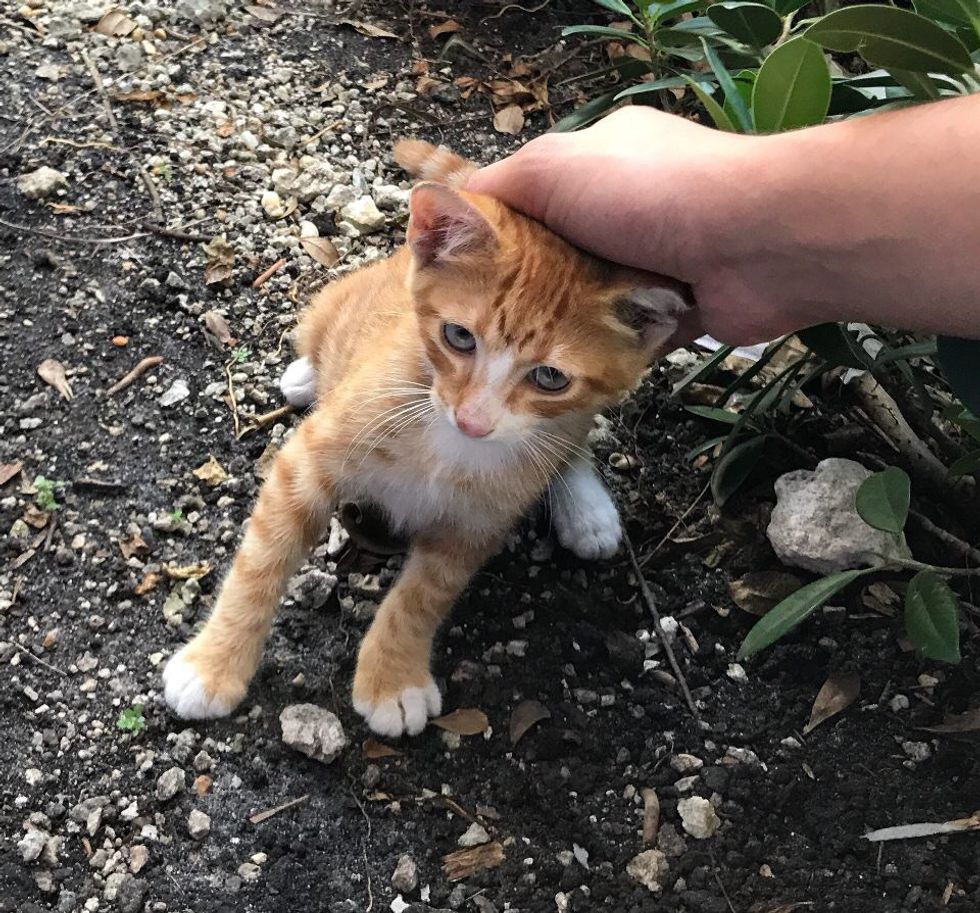 imgur/Kushita
"The kitten hang around my husband's office. At first they noticed him and presumably his mother, but, shortly after only the kitten was left," imgur user Kushita told Love Meow.

They looked for the mother but she never returned. The man slowly walked towards the kitten, hoping he wouldn't run away. The little feline was a bit shy but it was clear that he didn't want to be alone.
"He was always friendly, but skittish. My husband managed to get close to him over a few days."
When they learned that Hurricane Irma was headed towards Florida, the man knew that he had to get the kitten to a safe place quickly. His wife is allergic to cats, but they couldn't leave the kitten out to fend against the elements.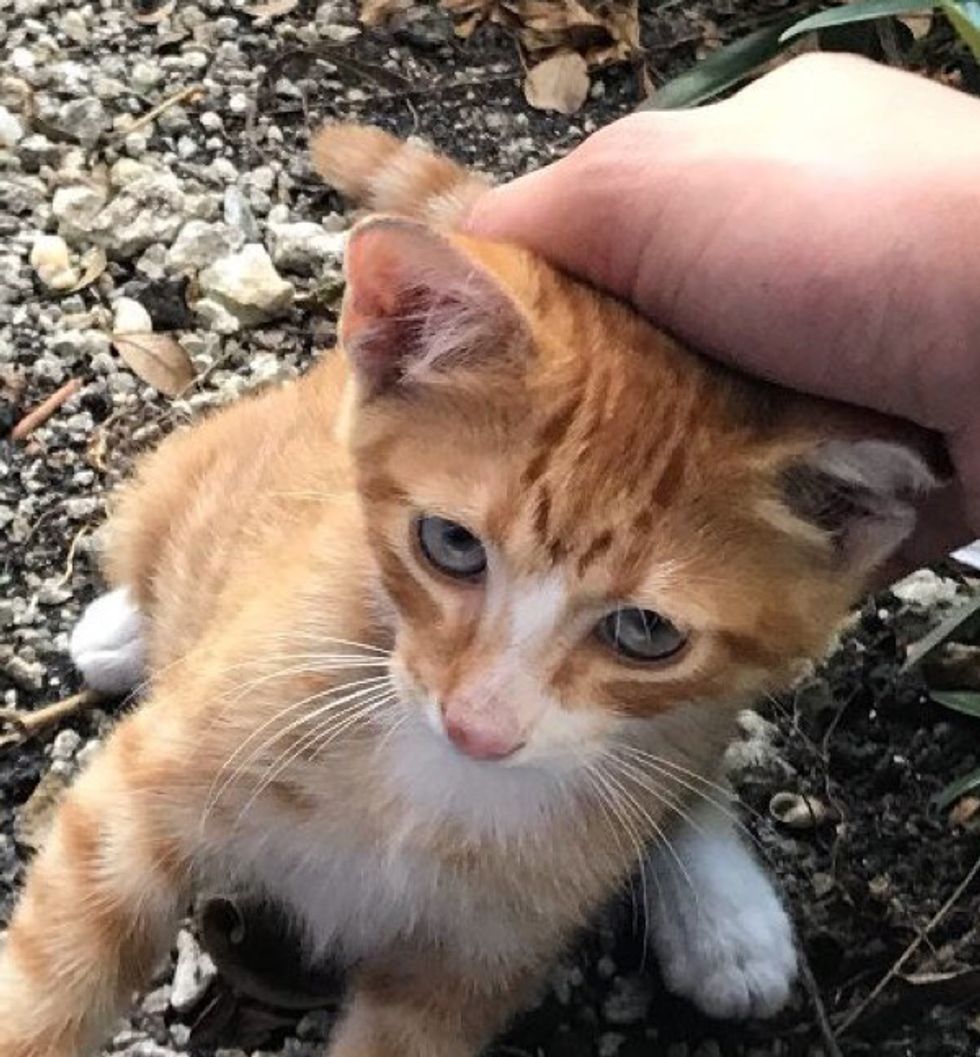 imgur/Kushita
"We're fostering this sweet baby boy so he's safe from Irma. He was finally getting close to me since he met me yesterday. He's a lot closer to my husband for sure," Kushita told Love Meow.
The couple has found a family that is interested in adopting the kitty. "We are waiting out the hurricane and then seeing each other after. It's going to be a long weekend for this kitty to be in his forever home."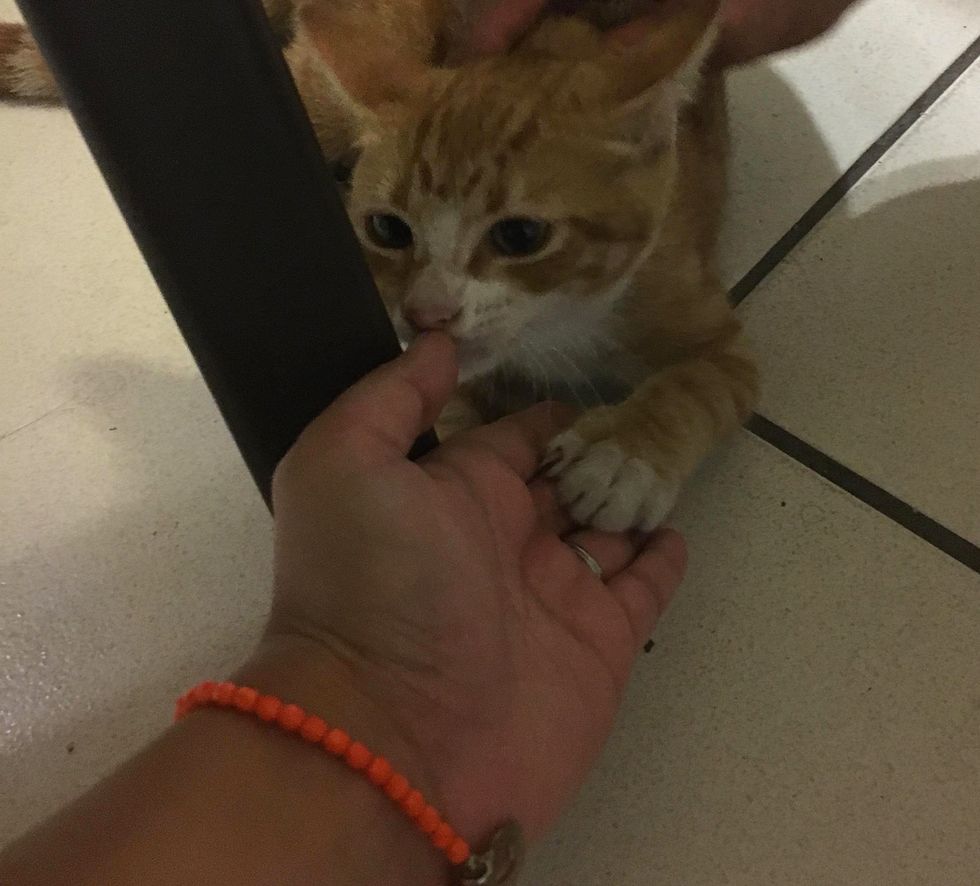 imgur/Kushita
The man is not the only person that took in a stray kitten from the imminent storm. Another guy from Florida also came across a tinier kitten all by himself.
"Brother found this kitten at his job all by his lonesome. He decided to take him in at the very least until Irma passes," imgur user SouthStar said.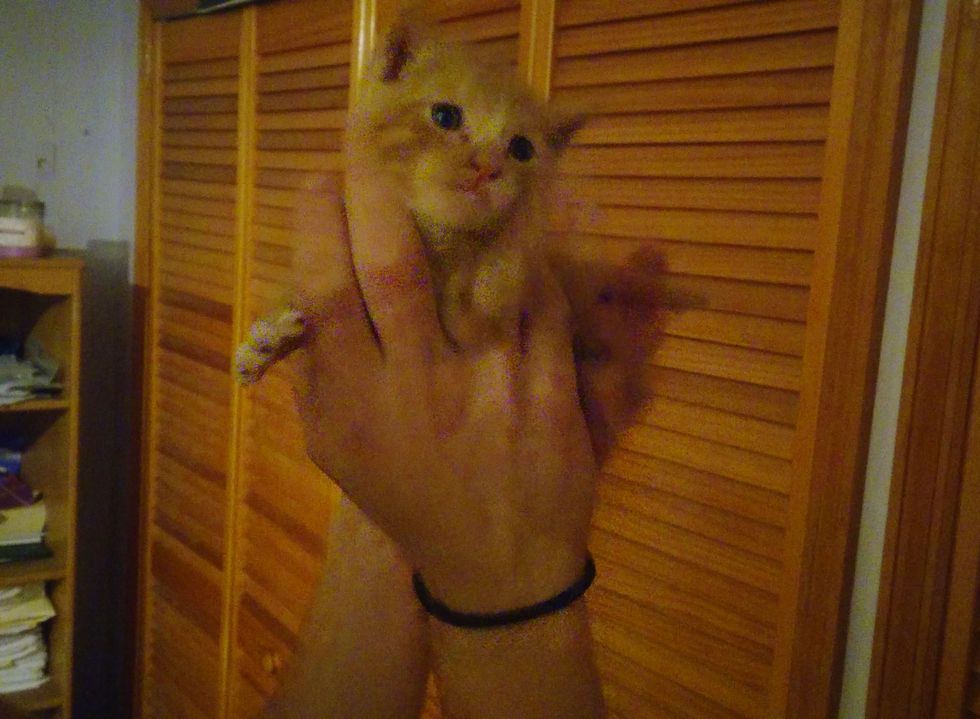 imgur/SouthStar
He found the kitten on his tire without a mother in sight. Having the hurricane in mind, he decided to bring the kitten home and get his brother to help care for the little feline baby.
"(The kitten) is very active and likes to move around a lot. And he's mewing a lot. My brother got some kitten milk replacer and one of those bottle feeding things."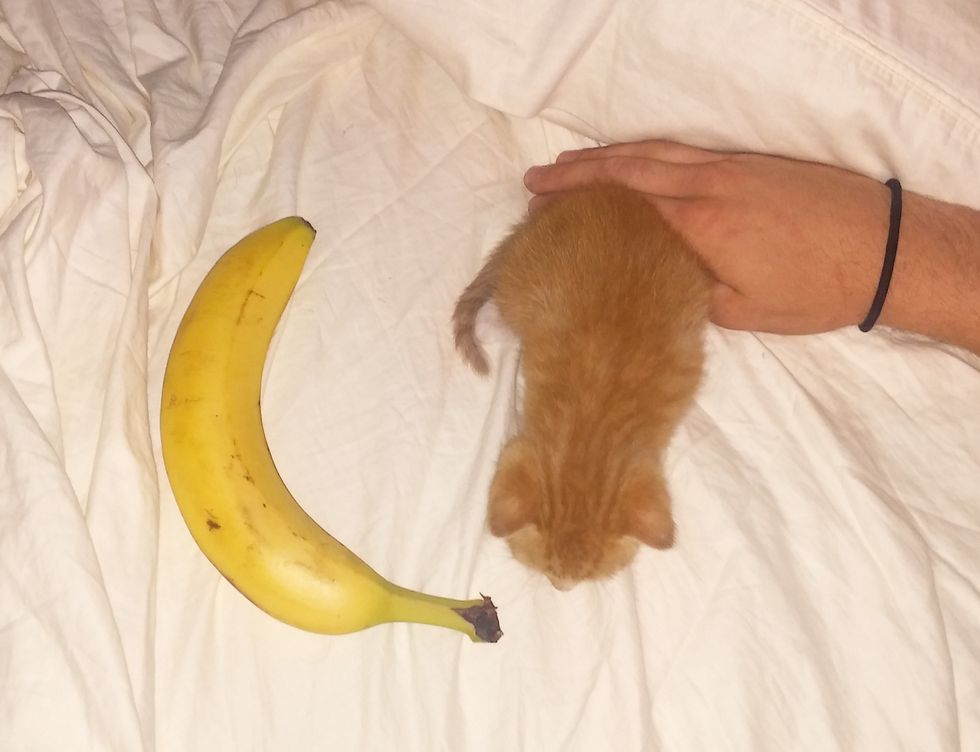 imgur/SouthStar
"My brother was like one of those kids that comes home with a new animal every week except he never grew out of it but now it's actually appropriate since Irma is around the corner."
The little ginger boy already walks around the house like he owns it.
"He is a little sweet heart."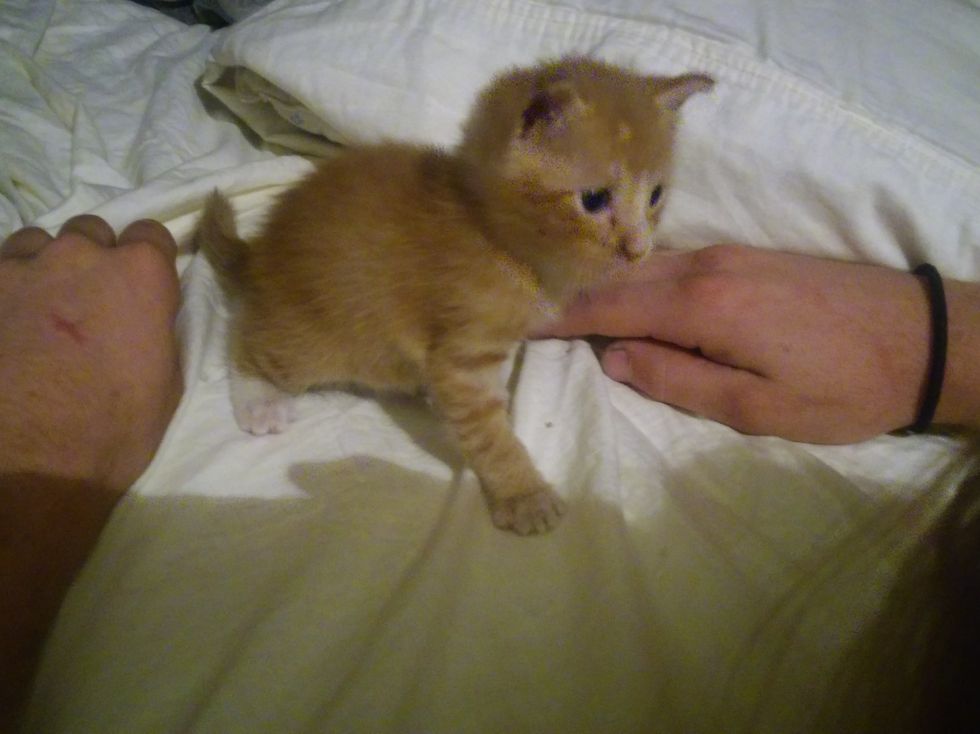 imgur/SouthStar
Share this story with your friends.
Related story: Cat Walked Into Man's Apartment Two Days Before Hurricane Hit