A man from Minnesota has spent 15 years building an indoor playground for his four cats. "I just love trails and paths, and cats, of course," Greg Krueger said. "And so I've just linked those passions together."
Krueger was recently diagnosed with Asperger Syndrome which explains his obsession. "Obviously, my house would not be like this if I didn't have Asperger's. If it takes a long time, I don't care because if I like what I'm doing, I almost don't want to finish what I'm doing."
Greg Krueger, a 49-year-old man from Minnesota, adores his cats so much he has turned his house into a cool indoor playground for his four cats.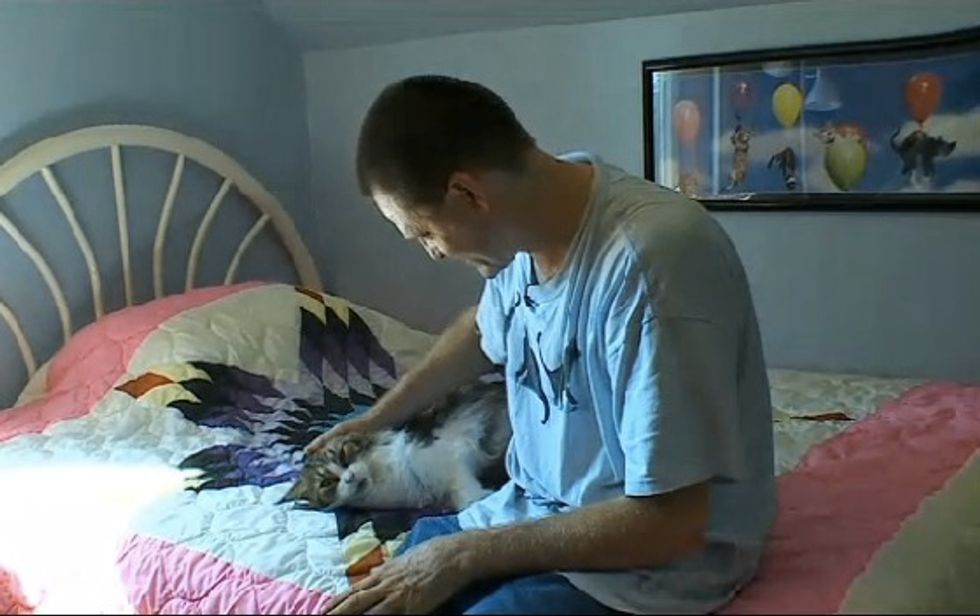 "It's been said that all cats have Asperger Syndrome. So I think that might be one reason why I really love cats is that I kind of think that I can understand their personality really well," he added.
"I can tell that they love me," he said. "I know they love me because I love them too."
[Scroll down for video]
Krueger has renovated his house to include cat walks for his cats to play and explore.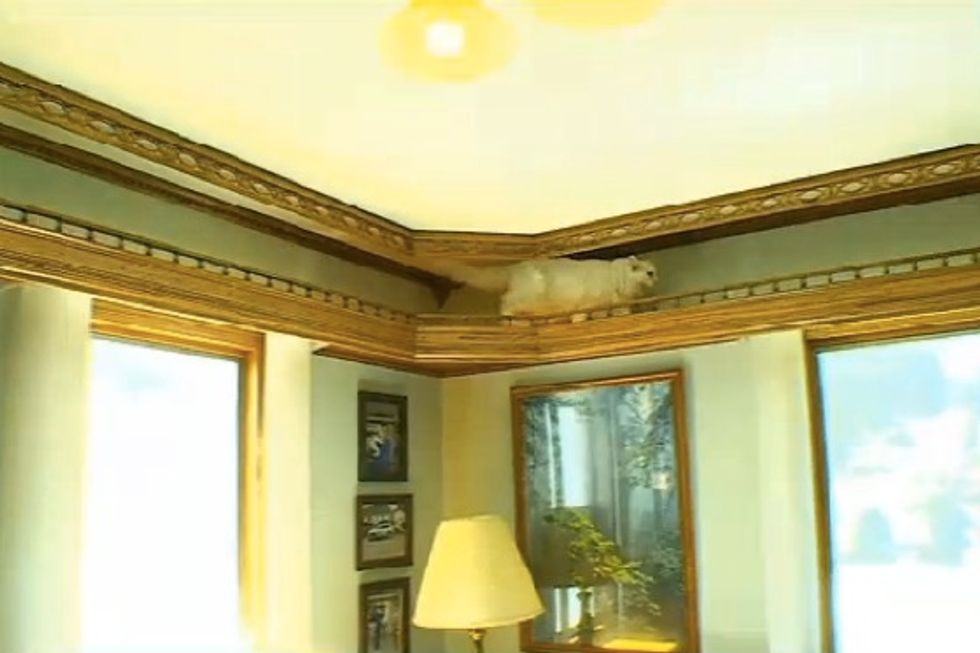 He's even carved out the holes to form shapes that include Charlie Brown, a cat, a bluebird, etc.. Every room is properly lighted.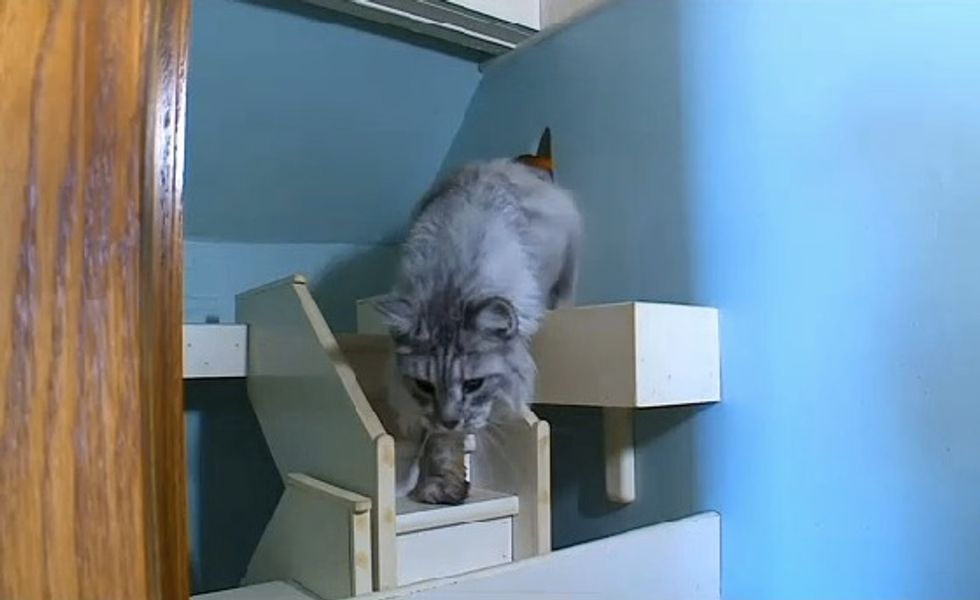 Krueger was diagnosed with Aspergers, which explains why he thinks about the project constantly.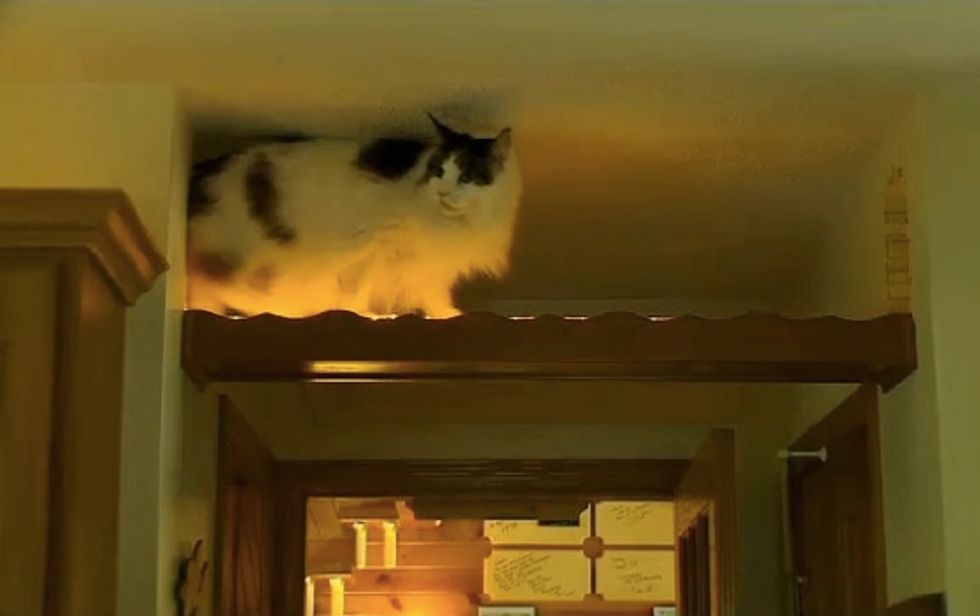 "It's been said that all cats have Asperger Syndrome," he said. "So I think that might be one reason why I really love cats is that I kind of think that I can understand their personality really well."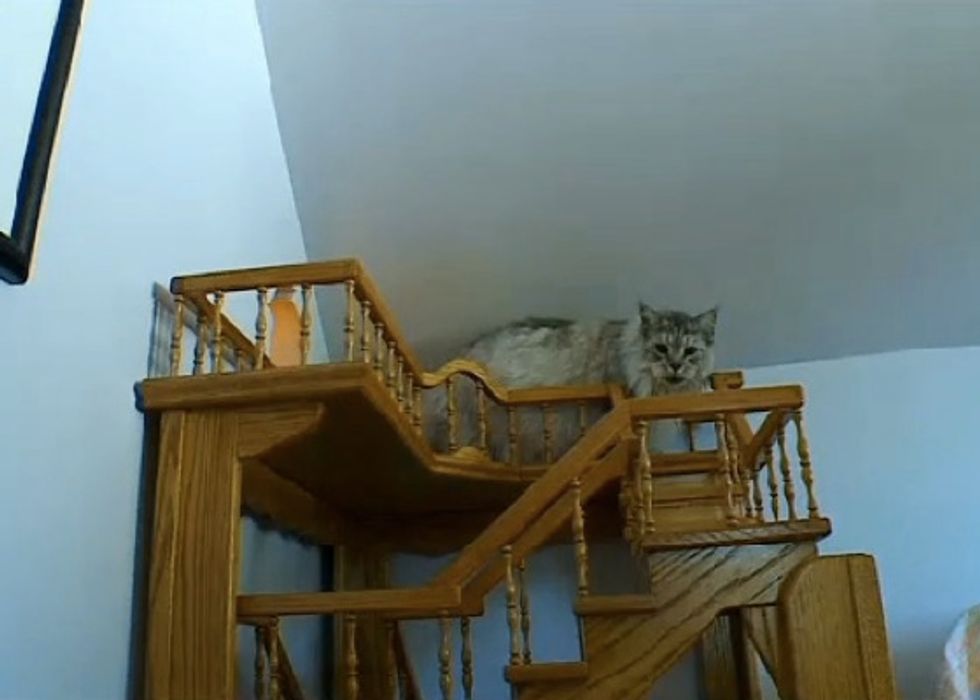 "I can tell that they love me," he said. "I know they love me because I love them too."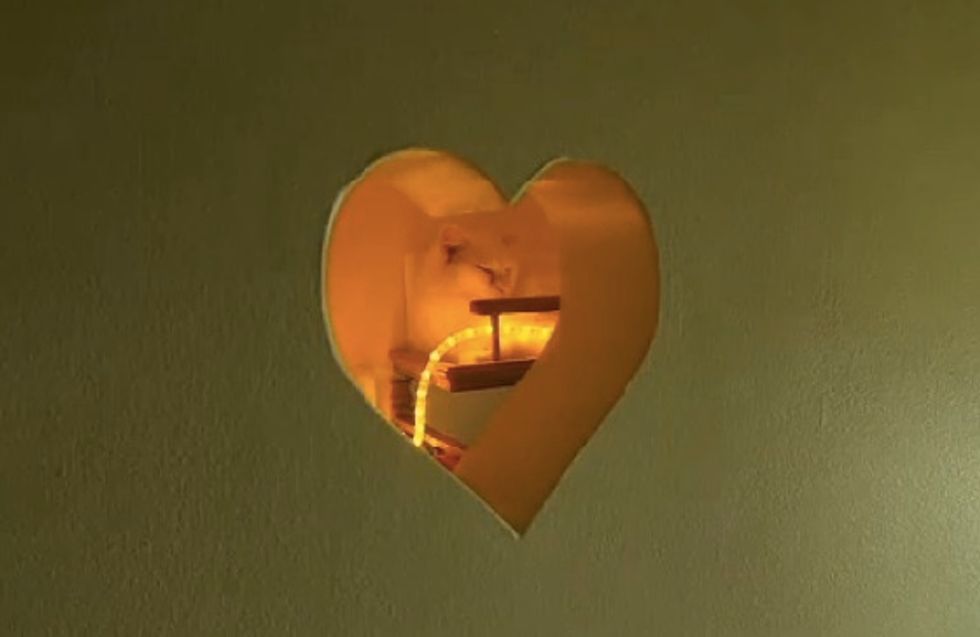 Watch video: