These little kittens found themselves at the shelter in need of a lot of care and TLC.
When a young man came to visit them at their foster home, something beautiful happened!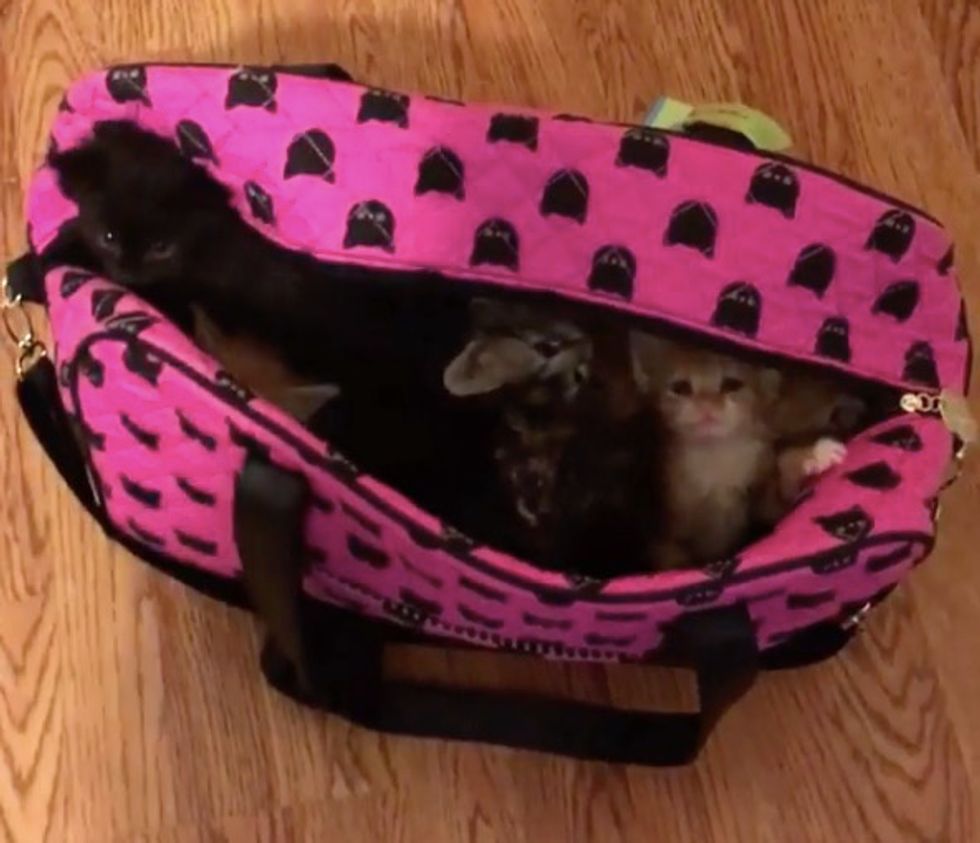 Sheila @love2foster
A total of 11 kittens were rescued by Multnomah County Animal Services (MCAS) in Troutdale, Oregon. The shelter's Action Cat Team goes into areas that have large populations of cats and educate people on vaccines and spay and neuter.
"They provide access to free services and convince people to surrender kittens that would otherwise not receive medical care. This is a combined litter from two moms," Sheila, an avid fosterer of MCAS @love2foster, told Love Meow.
They were in need of foster care. 10 of them went home with Sheila that day and one was being cared for by a shelter tech due to his severe eye infection.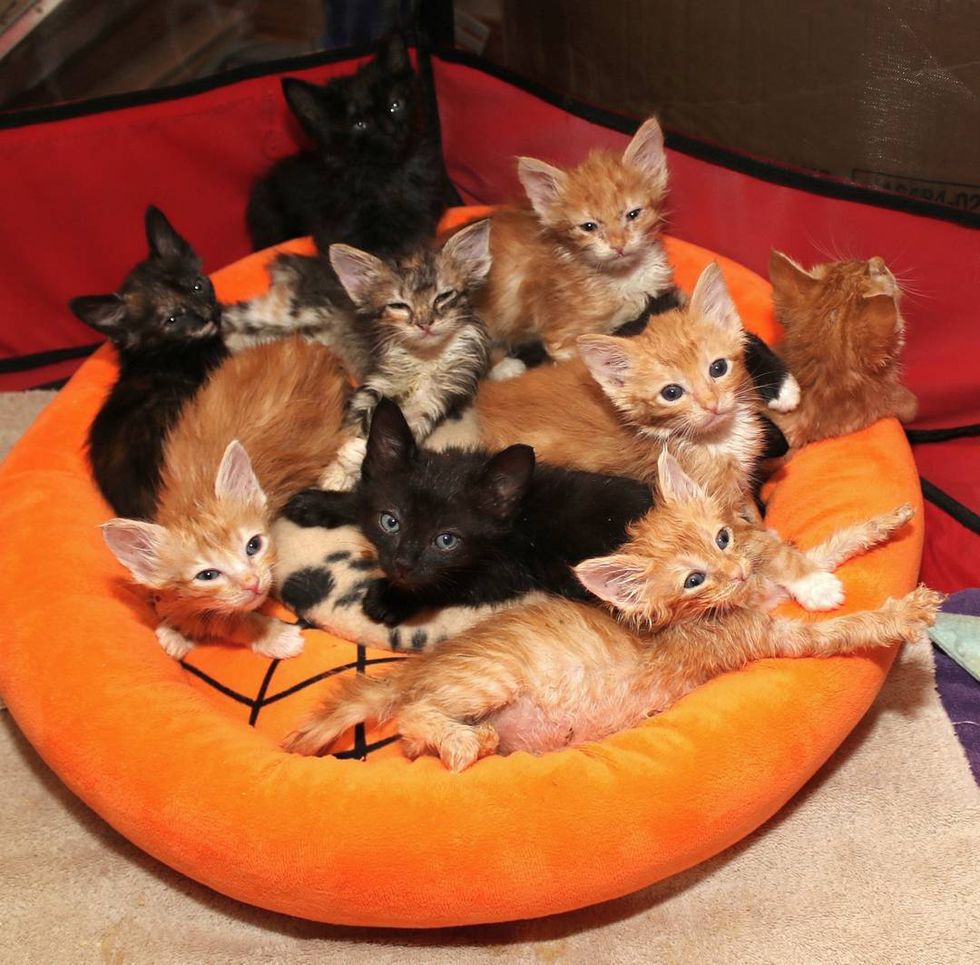 10 kittens cuddling together at their foster homeSheila @love2foster
The kittens were all underweight but started eating well after they came to their foster home. Sheila worked tirelessly nursing them back to health and showering them with unconditional love.
A few days after their arrival, Spencer, Sheila's son, came for a visit. As soon as the kittens were done playing, all 10 fluff balls made their way to him, creating the cutest and fluffiest blanket (that purred) covering over him.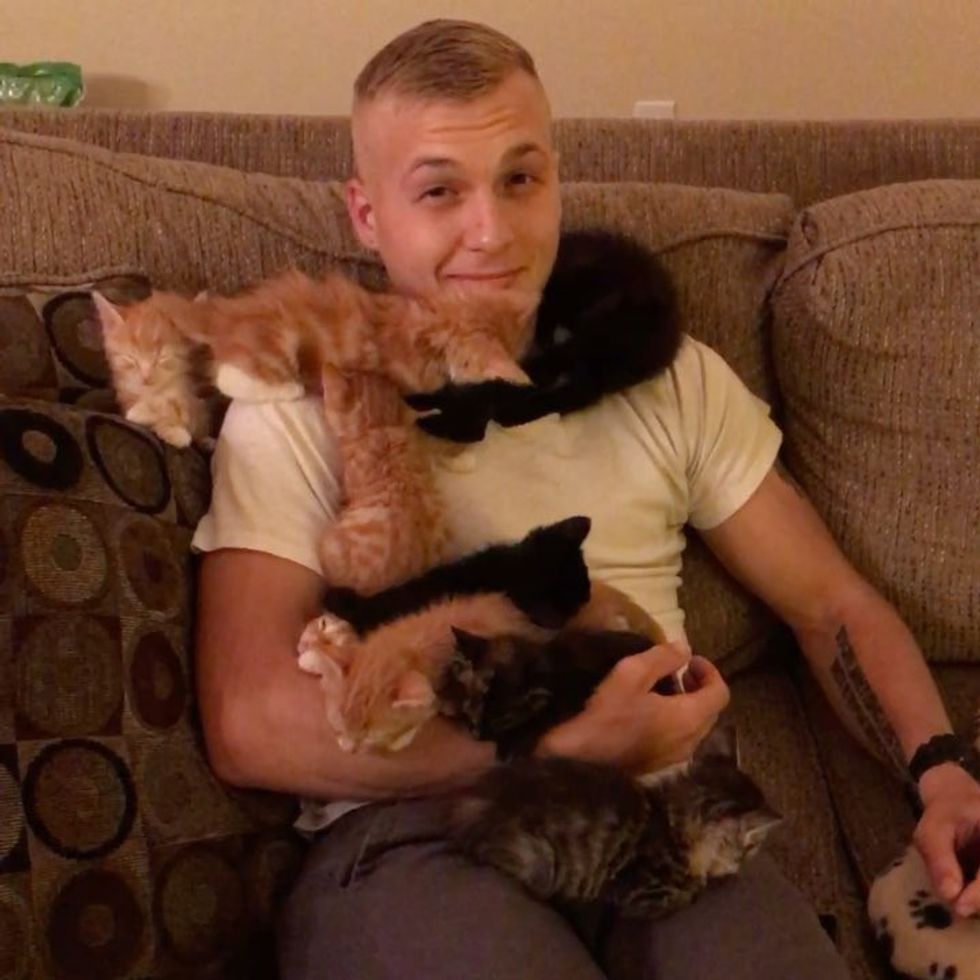 Sheila @love2foster
It was like instant kitty heaven.
"My son stopped by and I introduced him to the ten little kittens. I'm not sure who liked who more," Sheila said.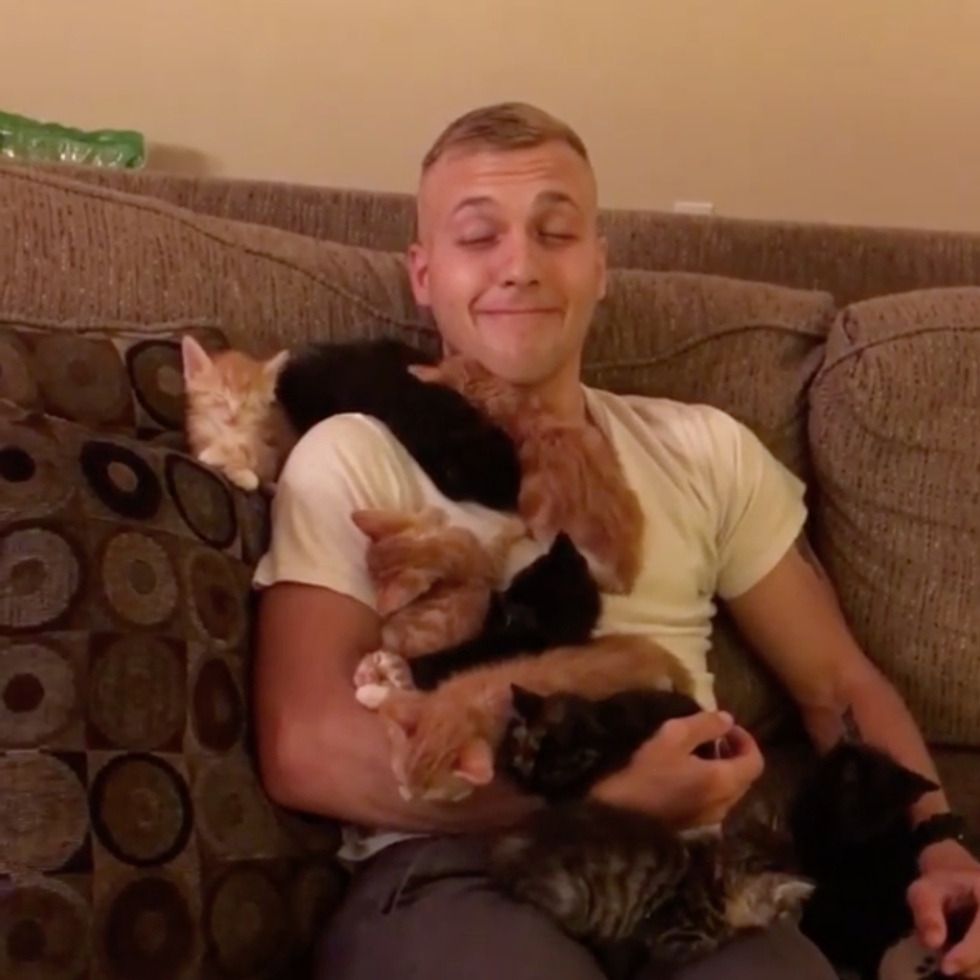 Sheila @love2foster
The ten fur babies turned him into a cat dad on the spot. Spencer was overjoyed by the love from the clowder of furballs.
Some curled up in his arms, and others climbed onto his shoulders and nuzzled in the crook of his neck for a nap. "He's warm and they were happy," Sheila told Love Meow.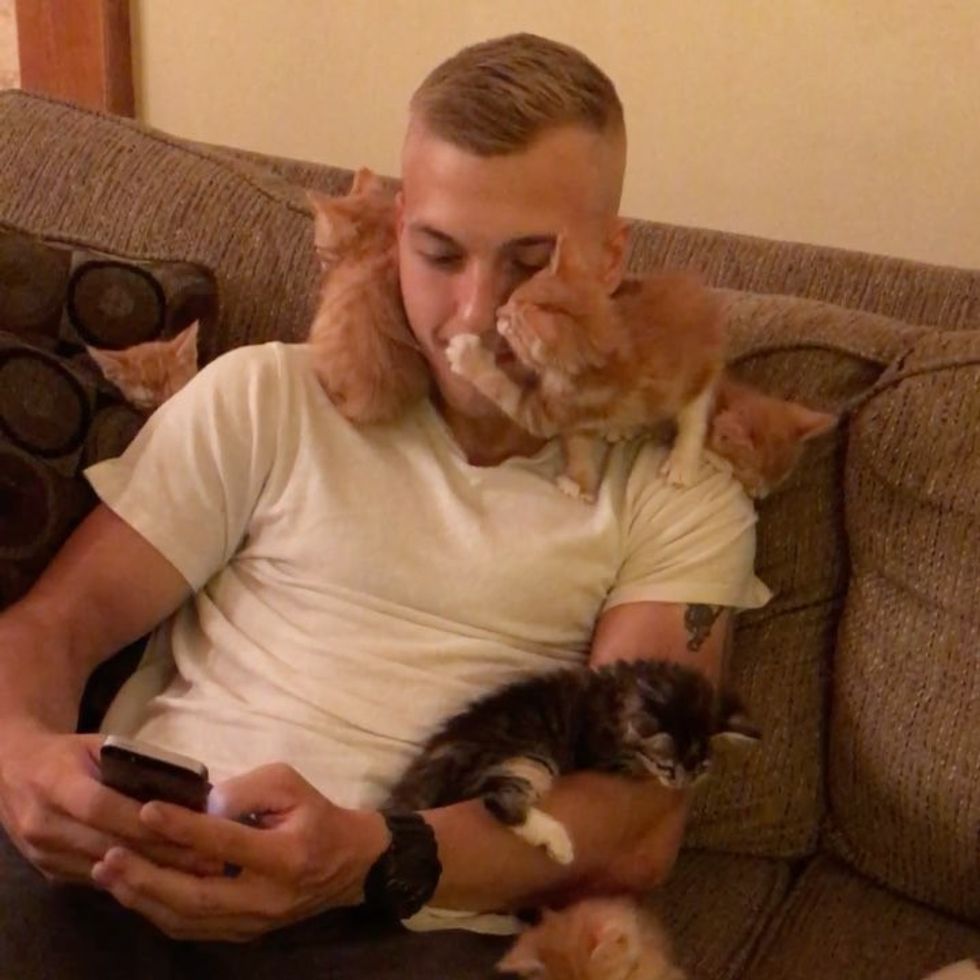 Sheila @love2foster
That day Spencer spent hours on the couch with kittens purring and draping all over him.
He didn't have the heart to move, afraid that it might wake them.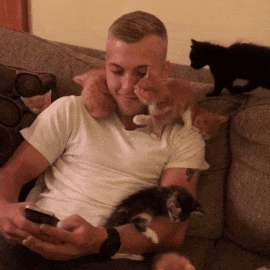 "This group of kittens love people. They are fearless and overly friendly. My son speaks kitten."
Watch the full video:
Happiest cat man!
Share this story with your friends. Follow these foster kitties on Instagram.
Related story: Man Visits Cats Wherever He Travels and Rescues Those Who Need a Home