Three tiny kittens were found ice-cold in a window well by a member of the public in the Arlington county, Virginia. The 3-week-old feline babies were rescued in the nick of time.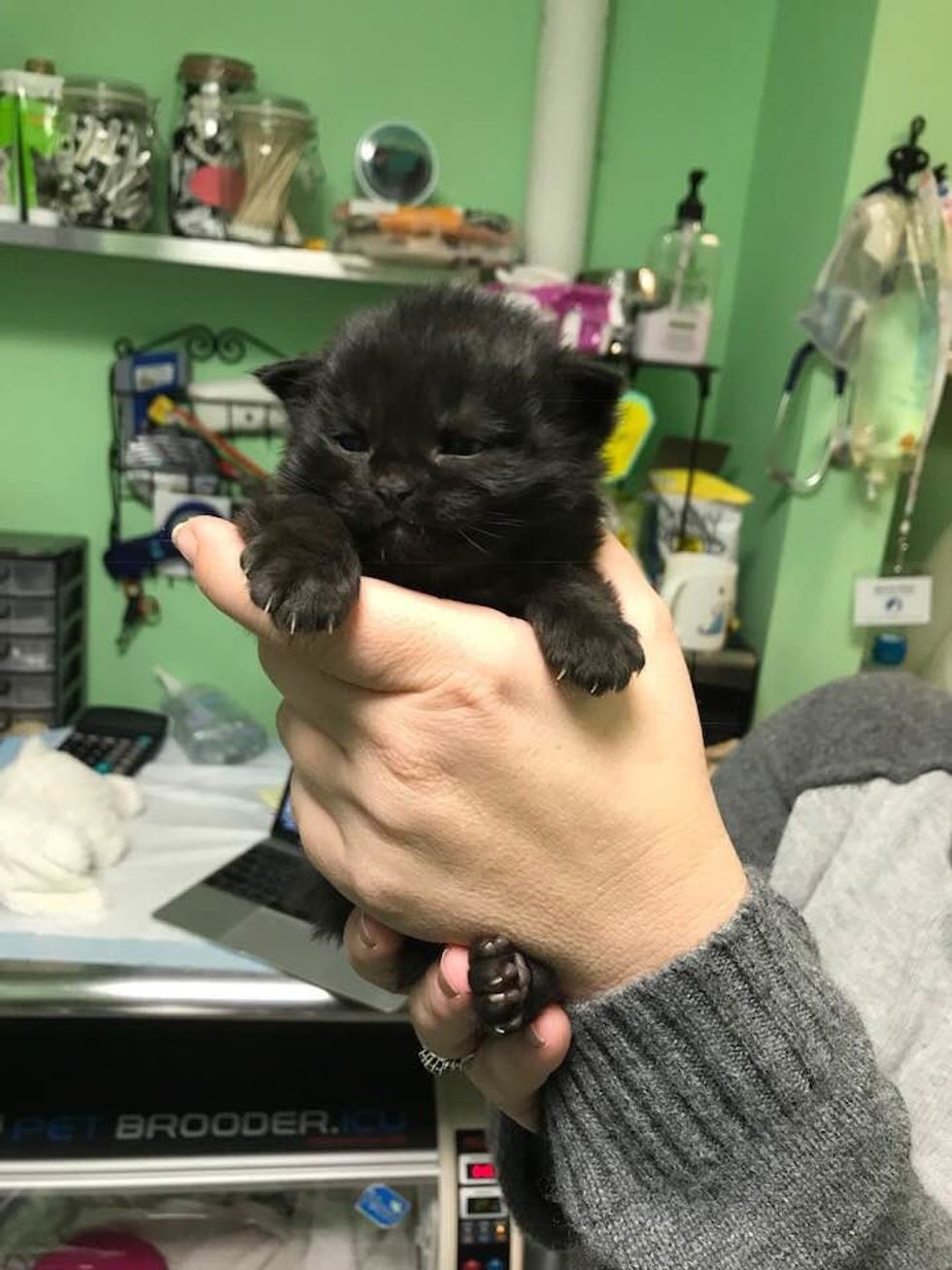 Animal Welfare League of Arlington
Tuesday night, Officers White and Swetnam responded to a call about three motherless kittens left behind in a neighbor's window well.
When the officers safely retrieved the kittens, they noticed that their breathing was faint. They brought them straight to the Animal Welfare League of Arlington (AWLA) to get them the help they needed to survive. Nursery Coordinator Marnie at Kitten Academy took over the kitties and immediately started working on warming their little bodies.

"When they arrived they were freezing and lifeless, but breathing. We put them in our incubator, and after a few hours they were warm enough that they got hungry. That's when we knew they would be OK," Chelsea Lindsey, Communications Specialist of AWLA, told Love Meow.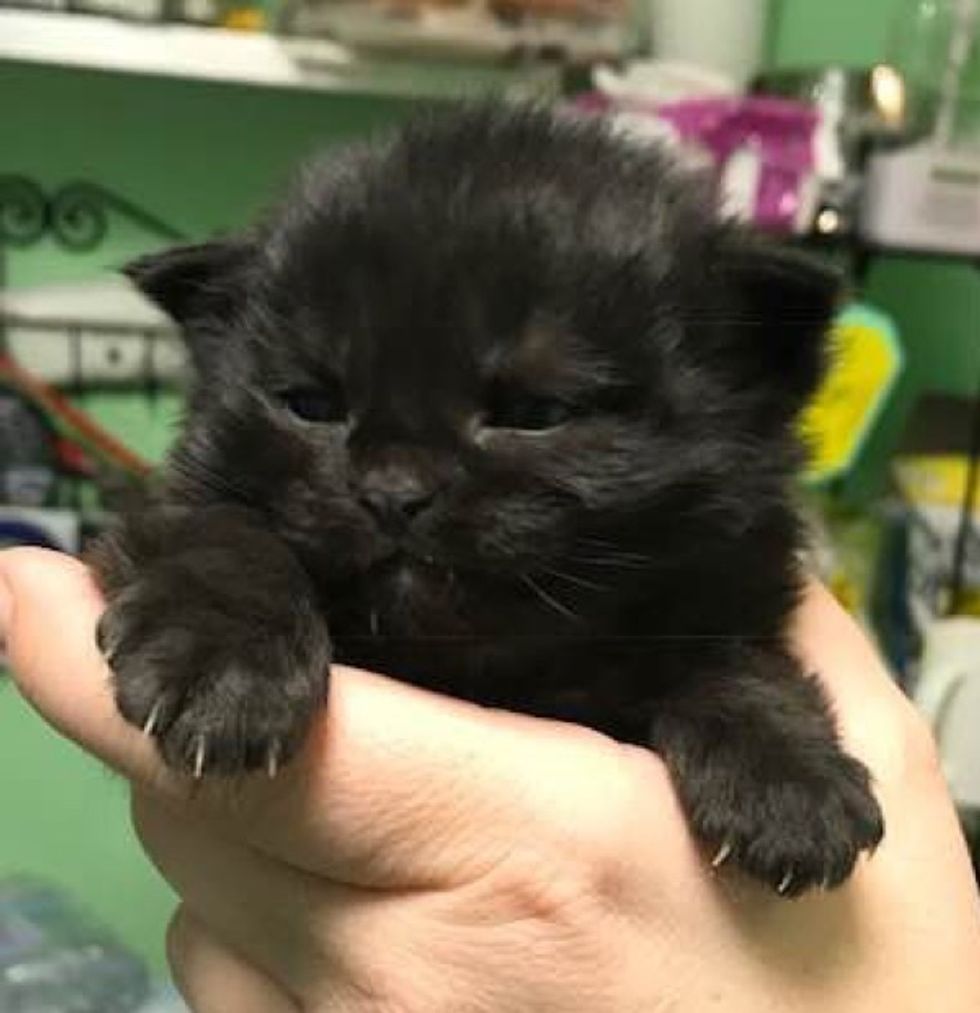 Animal Welfare League of Arlington
They do not know how the kittens got in the window well. The mother cat was nowhere to be found, and by the temperature of the kittens, it was clear that the mother cat had been absent for some time.
"They were ice-cold and would have died if we left them there," Chelsea told Love Meow. "Saving lives doesn't stop just because of a little snow here."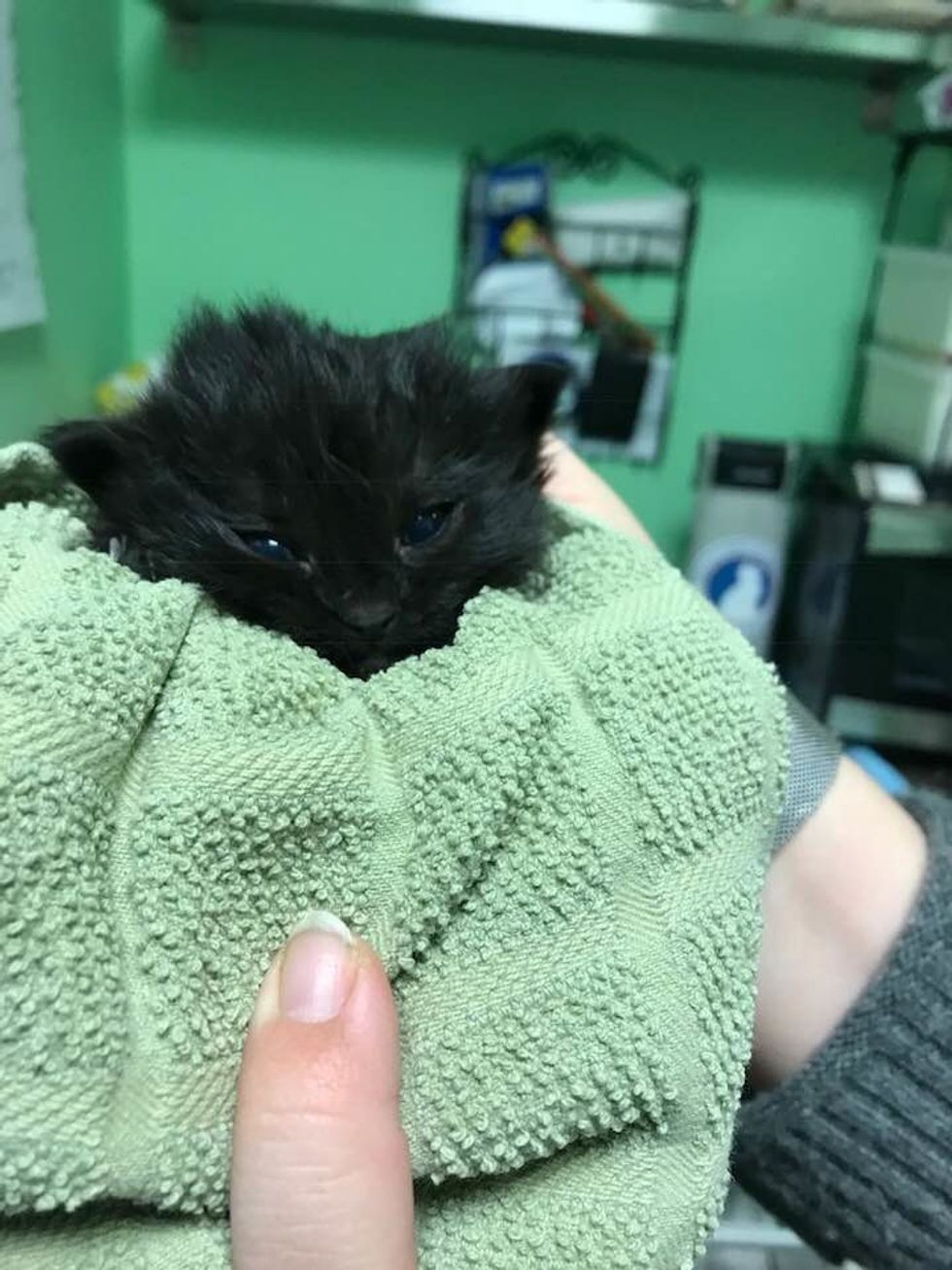 Animal Welfare League of Arlington
Once the kittens' body temperature was back to normal, they began to feel hungry and were eager to eat.
"All of them ate from their bottles like champs! They have been named Ana, Elsa, and of course, Olaf!"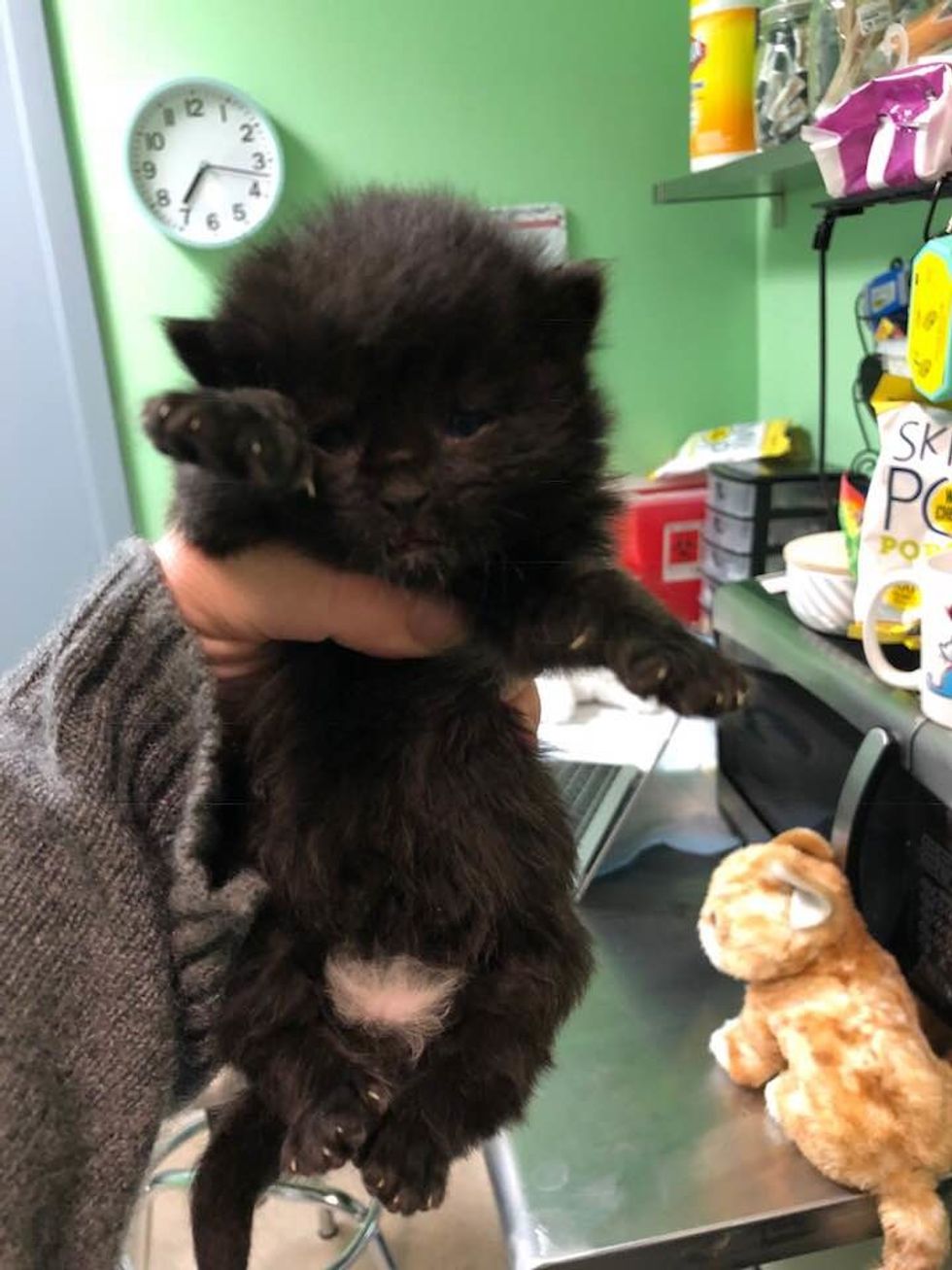 Animal Welfare League of Arlington
The rescue group arranged a foster home for the trio so they could continue their recovery and growing in the comfort of a loving home. "They are doing great in a foster home and getting stronger by the day," Chelsea told Love Meow.
The three little panther kitties are thriving and enjoying all the good food, cuddles, toys and warm laps!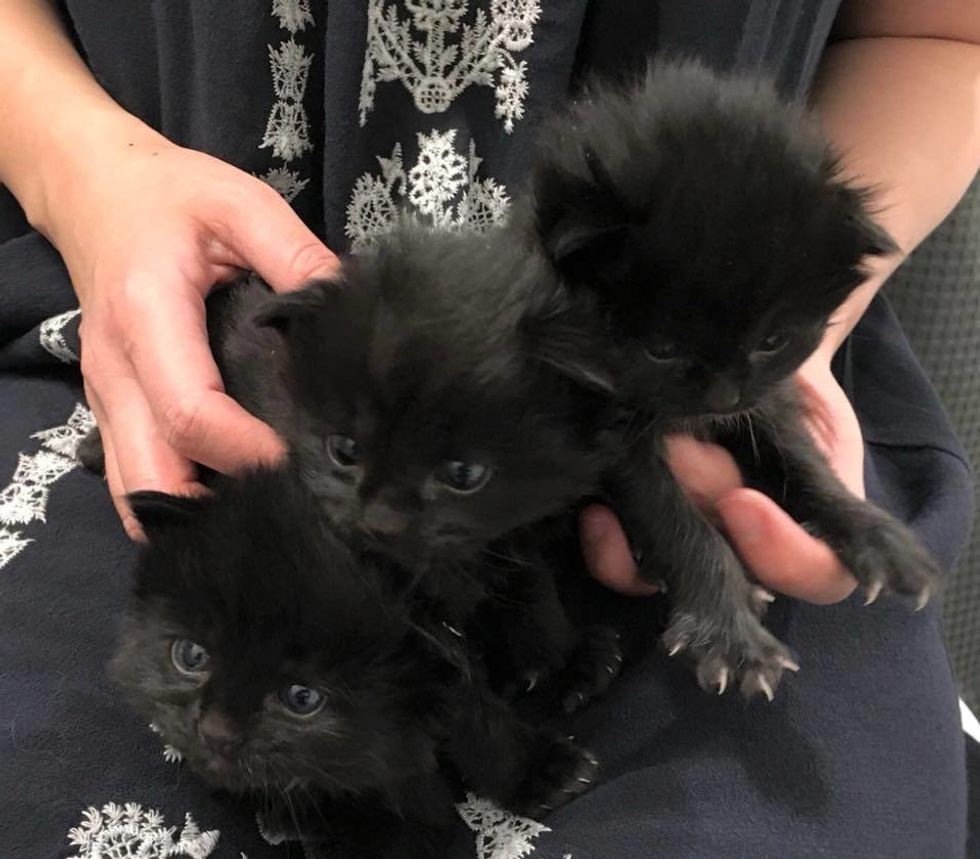 Animal Welfare League of Arlington
Share this story with your friends. Follow updates on the kittens on Facebook. If you would like to support their rescue efforts, click here to see how you can help.
Related story: Kitten Found Ice Cold in a Bush With Her Siblings, is Brought Back From the Brink