No one thought this ginger cat would make it through the first night, but not only did he pull through, he thrived on the days that followed.
A stray cat was brought into Felines & Canines in Chicago, after they learned about the kitty who was badly injured by a hot car engine when he was stuck under the hood.

Meet Flame, the little fighter!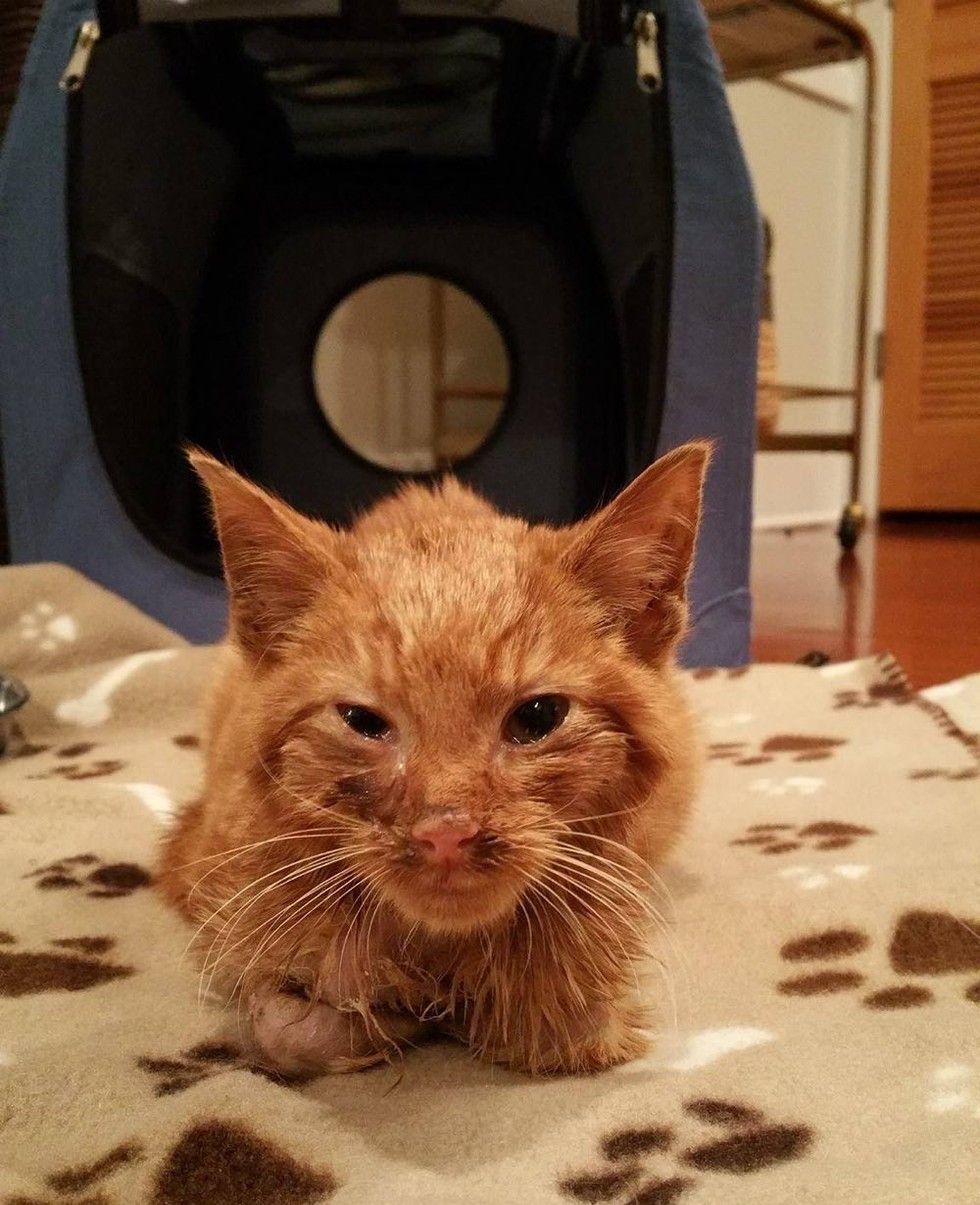 Photo: Felines & Canines
He had burns over most of his body and suffered from malnourishment coupled with a wicked upper respiratory infection.

At that time, odds were against him. Nobody thought he would survive, but the staff from Felines & Canines wanted to give the little buddy a fighting chance.
"He is the most darling, loving little guy and we desperately want to give him a second chance at life," Felines & Canines said via Facebook.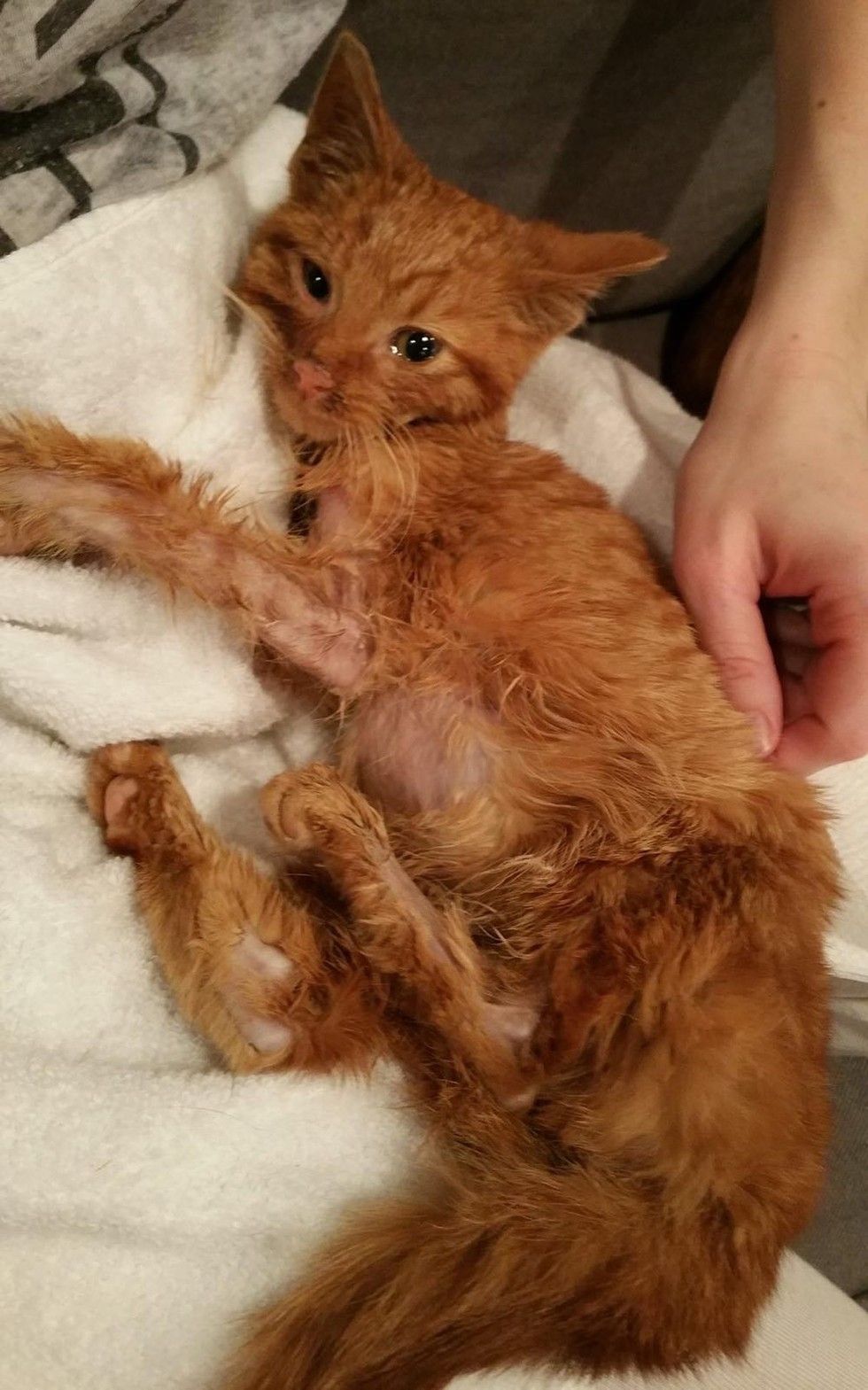 Photo: Felines & Canines
The shelter staff nursed him through the night, hoping that would give the kitty everything he needed to live on. "Upon arriving in our home, he ate for the first time in 2 days and is enjoying his massage and combing."

The next day, Flame was feeling much more comfortable. He regained his full appetite and even shared a bed with a dog.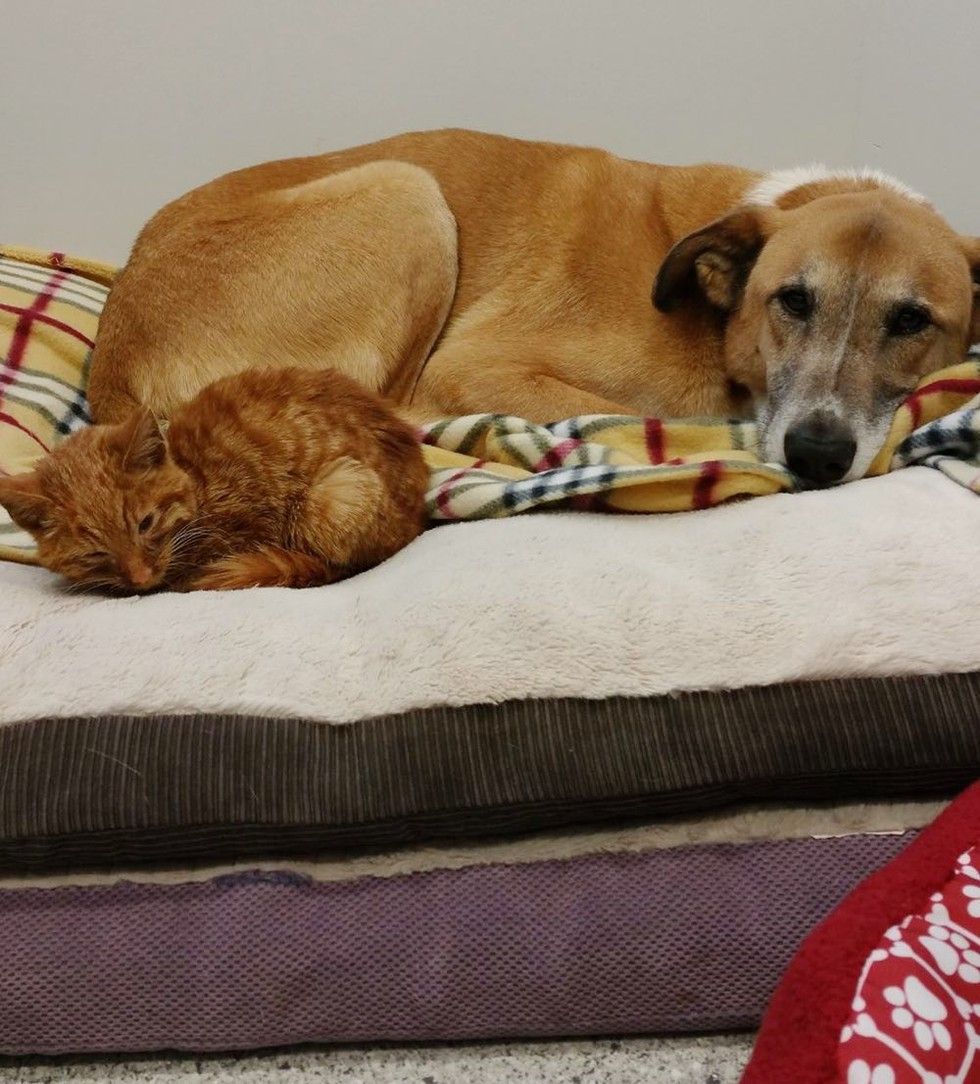 Photo: Felines & Canines
Despite having antibiotics that might cause some weight loss, Flame managed to gain half a pound in four days. He inspired everyone at Felines & Canines with his amazing spirit to live!

A week after Flame came to the shelter, he became a new cat. "He is getting stronger and healthier every day and he's even jumping on/off the couch!"
Flame has bonded with one of the dogs. "Looks like Flame has a little crushy-crush on the cutest gal ever! He climbed right up on her back and flopped down for a sweet Sunday nap."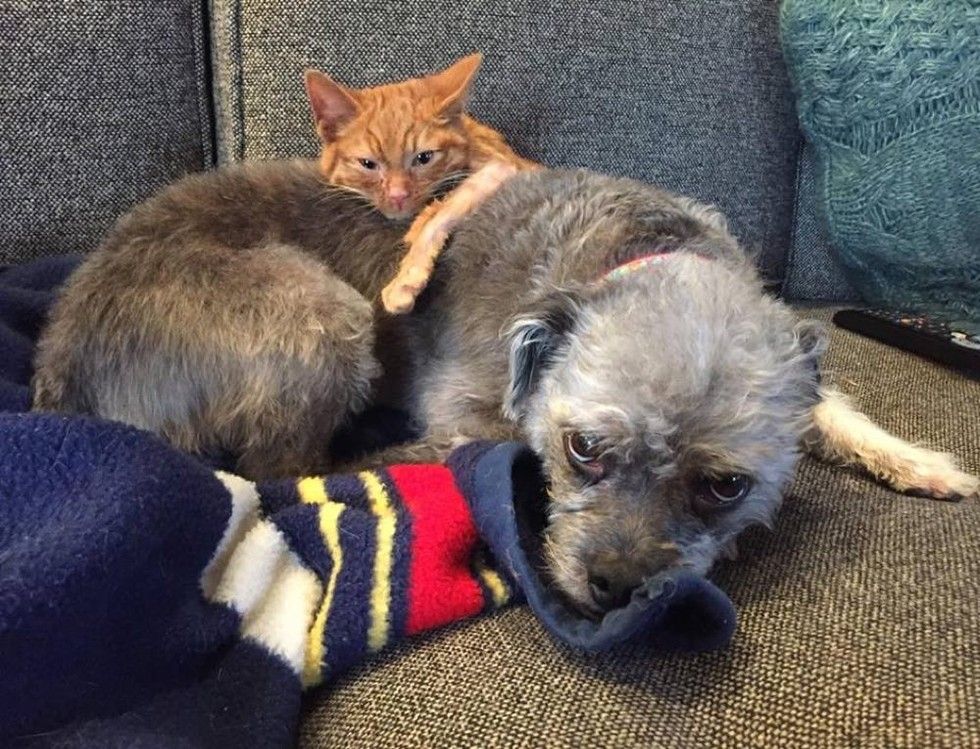 Photo: Felines & Canines
It's been a little over a month since they took in a tiny kitten that had been sitting on a car engine when it was turned on.

"Honestly, nobody thought he would survive. I reached out for an emergency foster home in hopes he would be comfortable and spoiled for however long he was with us. Armed with some high calorie kitten food, ResQ Organics cream and an infinite amount of love, his foster Moms carried him around until he got strong enough to walk on his own," Abby of Felines & Canines said. ( How you can help)
Look at him now!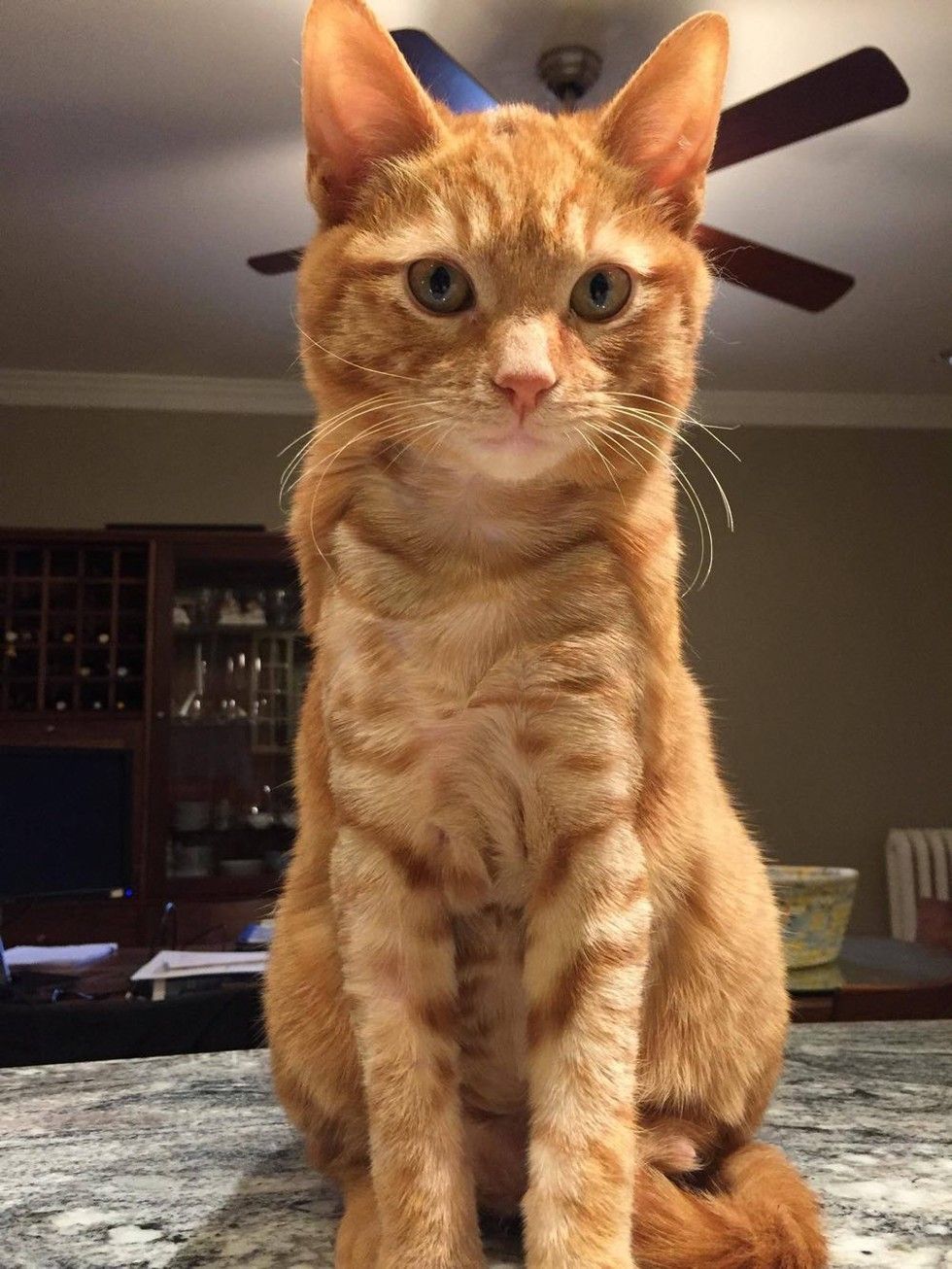 Photo: Felines & Canines
What a second chance can do! Share this story!