On a popular trail at Colca Canyon in southern Peru, there is an odd-eyed cat that lives in one of the few houses in the canyon. Almost all of the tourists that are on this several day long trek make a stop at this spot. This beautiful cat has become the local celebrity to travelers. (reddit)
The kitty's eyes are of different colors.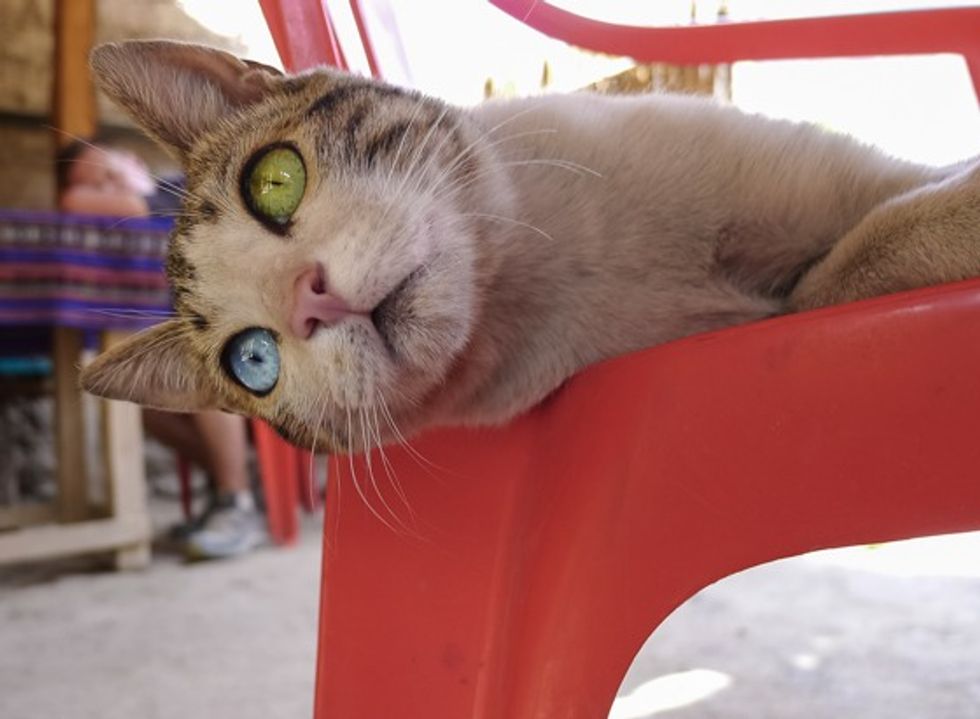 He comes to greet tourists when they stop by.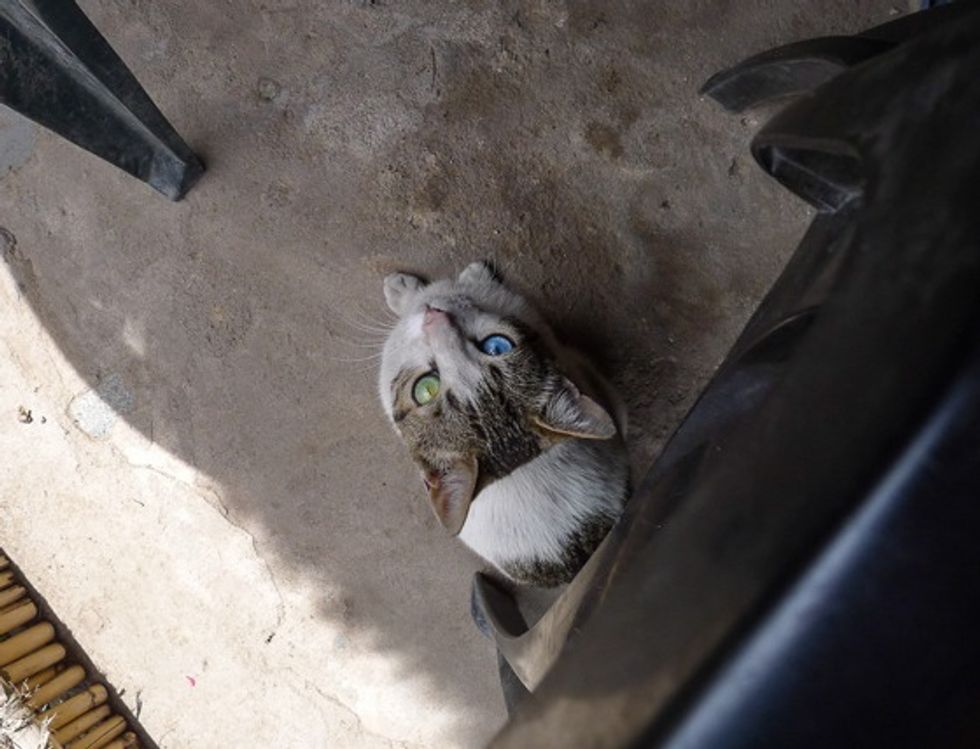 "Are you done with that?"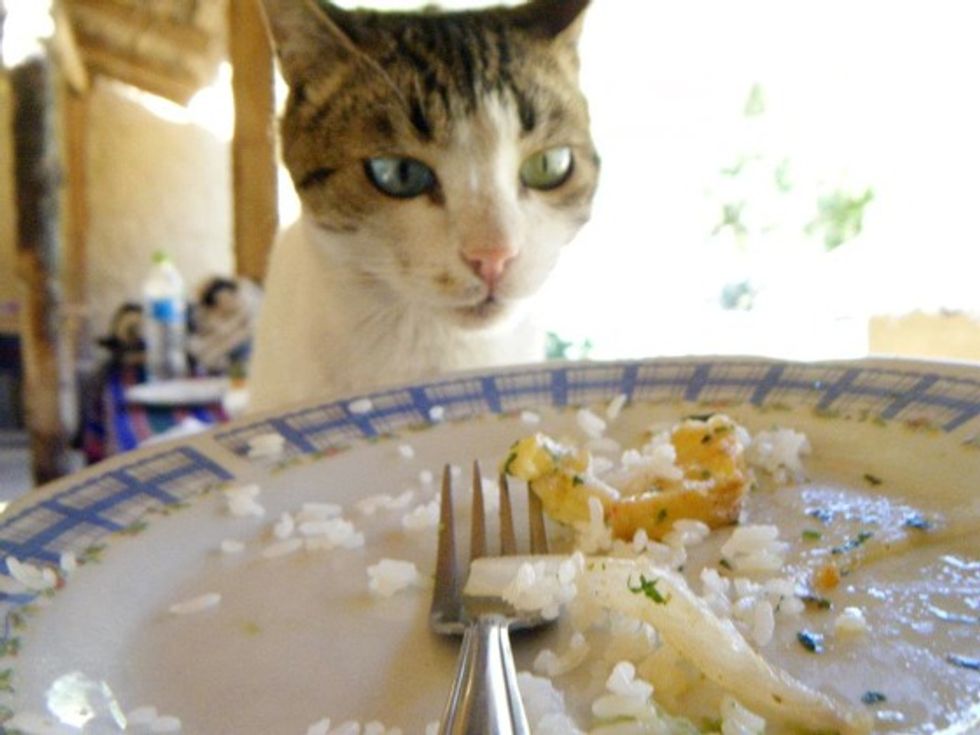 Just posing for another human fan.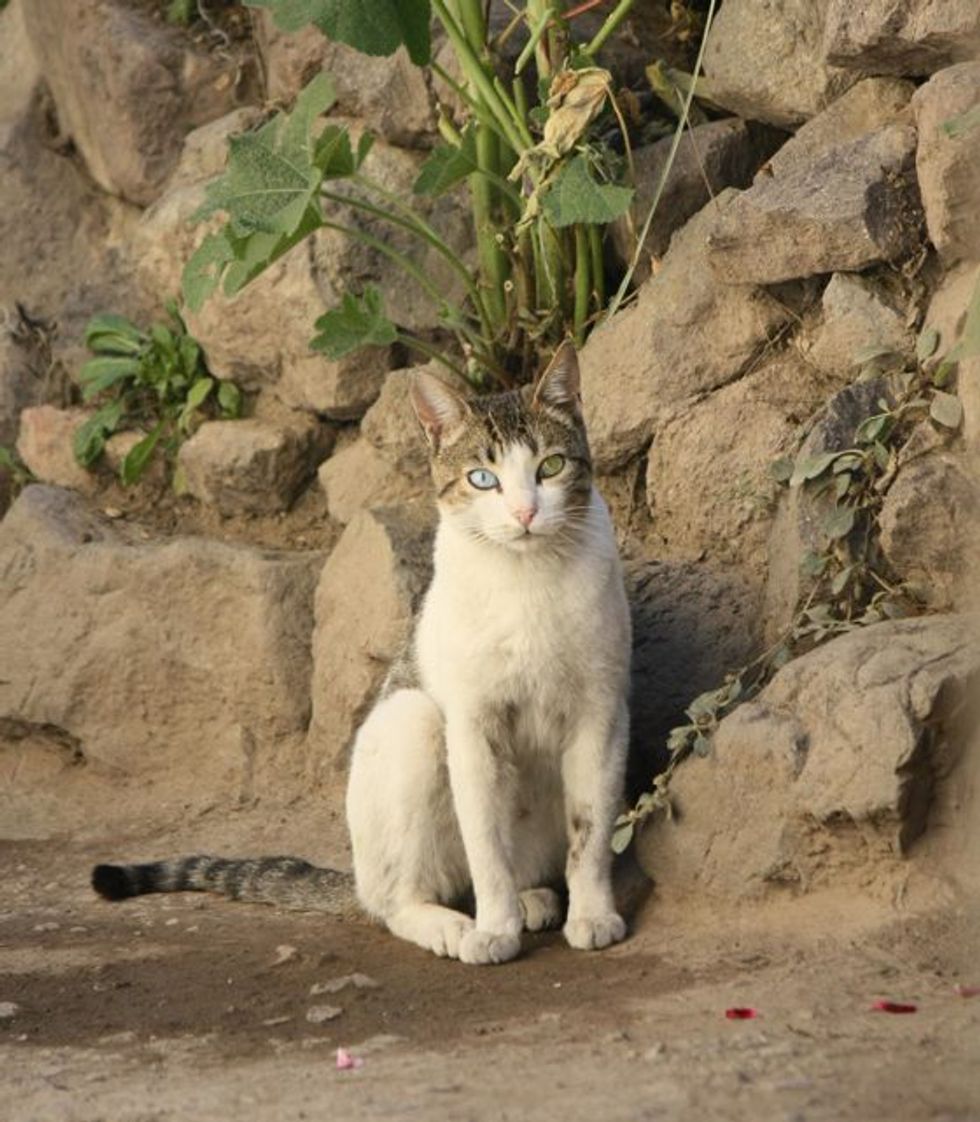 The kitty is a local celebrity.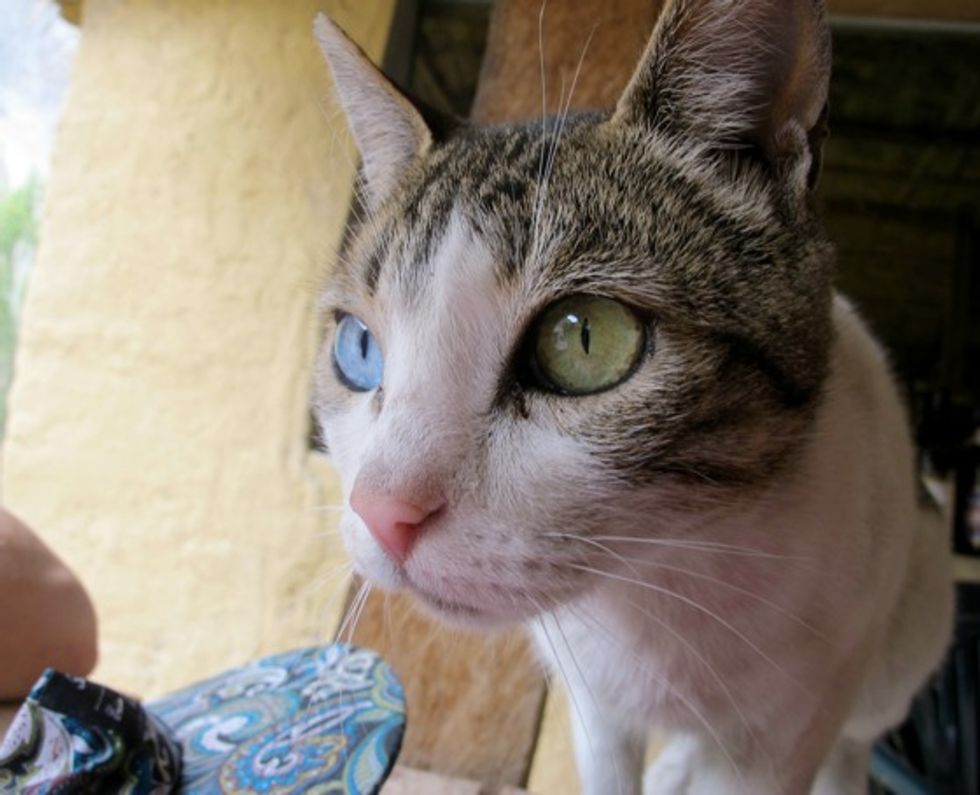 Photos via reddit.