A litter of four kittens were turned to the shelter after they lost their mom. A kind woman took them in to foster, but it didn't take long for one of the kitties to win over the hearts of her two resident furry companions.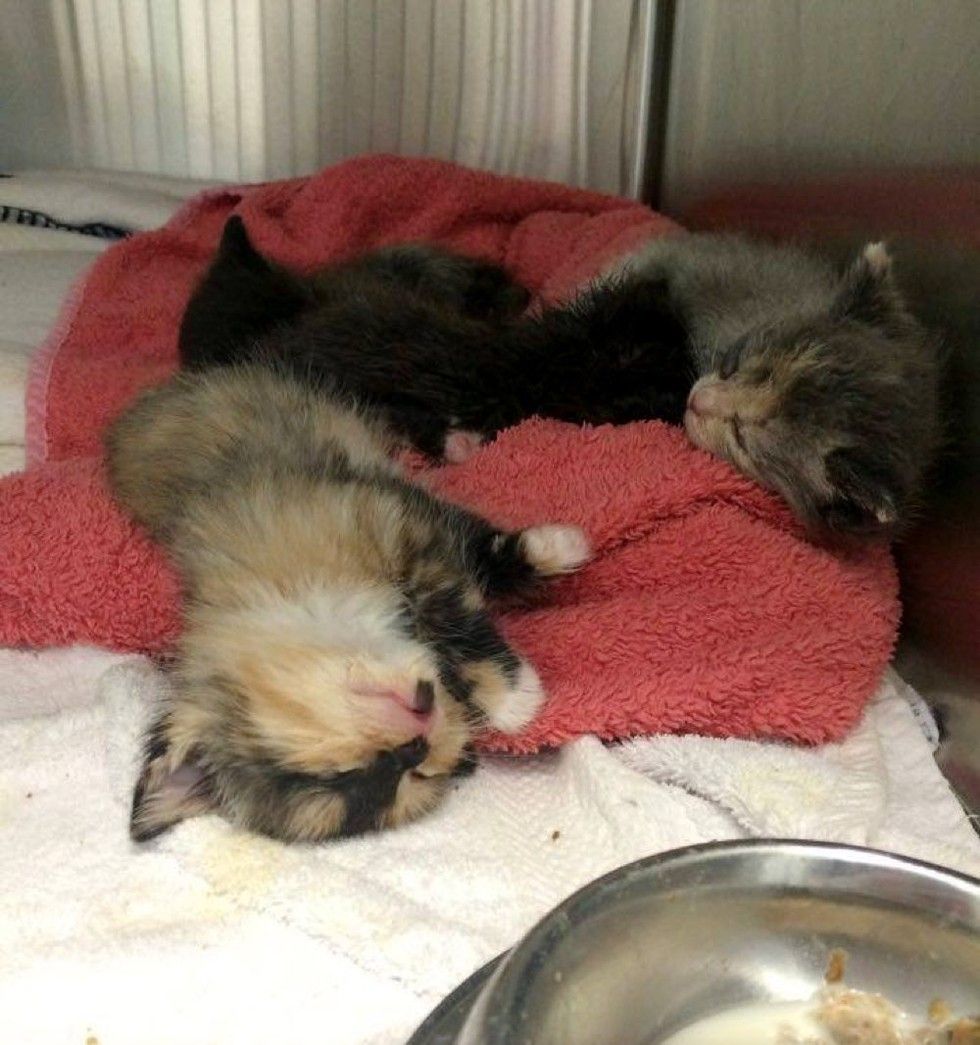 Courtesy of Stacey
"I'm a veterinary nurse in England and recently a local charity contacted me in regards to a mother cat who had passed away," Stacey told Love Meow. (More info @ seiiface)
The person who surrendered the kittens didn't know how to care for them so sought a rescue group for help. Stacey fosters for the charity so she took in the four skinny fur babies and started feeding them around the clock.
One of the kitties, Cinnamon, stole her foster mom's heart.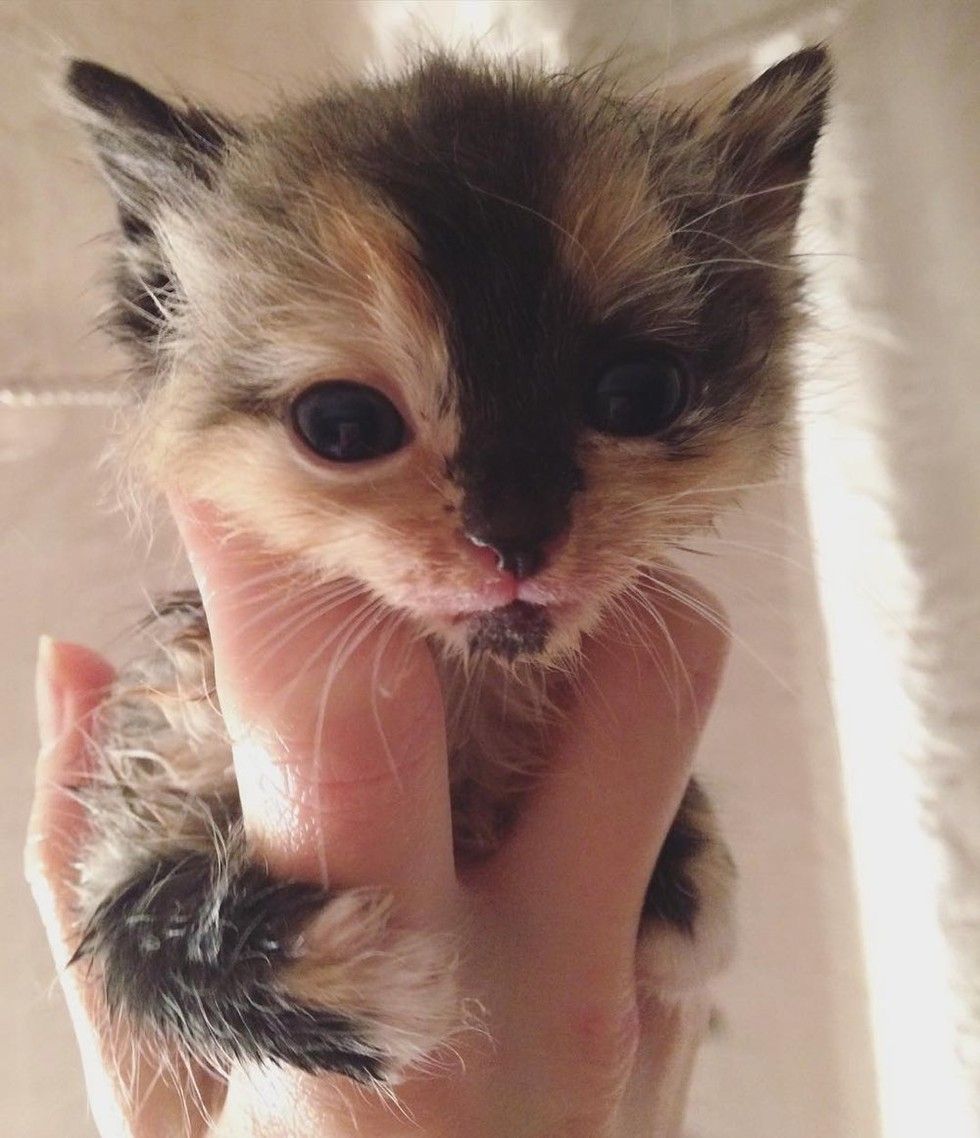 Courtesy of Stacey
She has a little exclamation mark on her face :).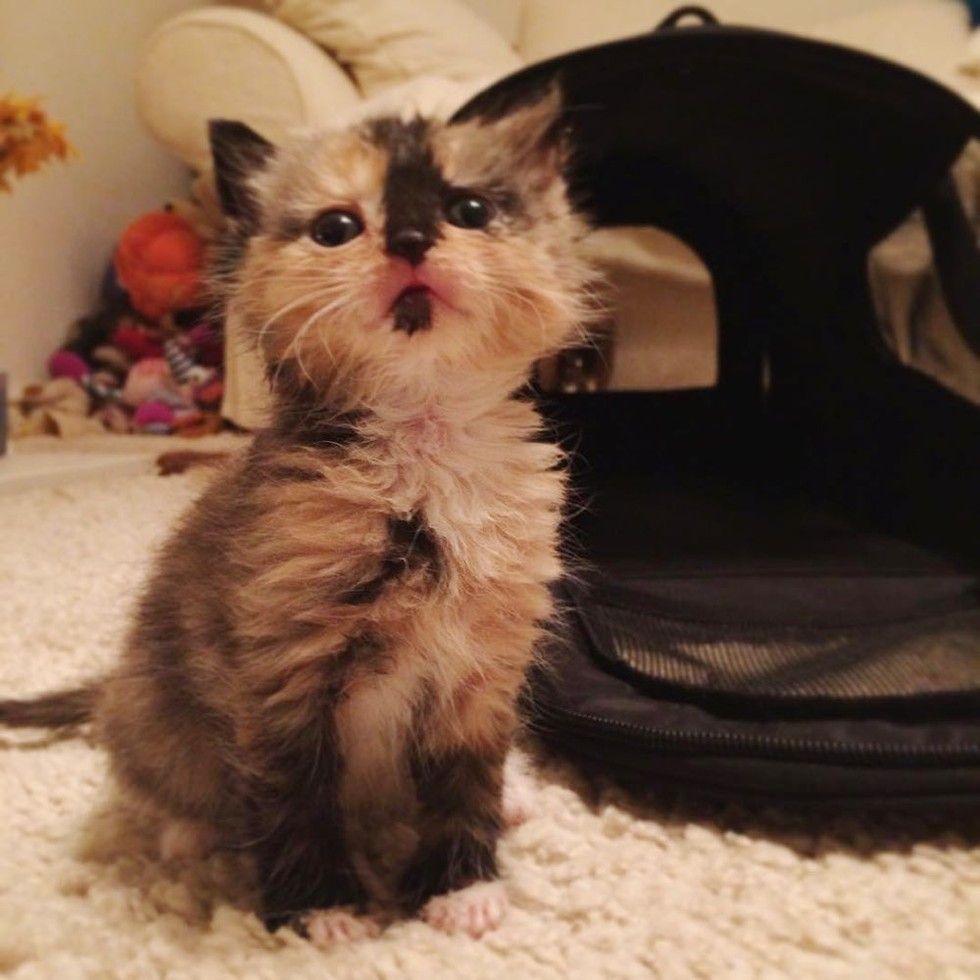 She quickly bonded with the rescue bunny, Clover.
"Little Cinnamon keeps trying to feed off Clover - good thing that she's super patient and gentle!"

Cinnamon snuggles up to her bunny and thinks she is her mom.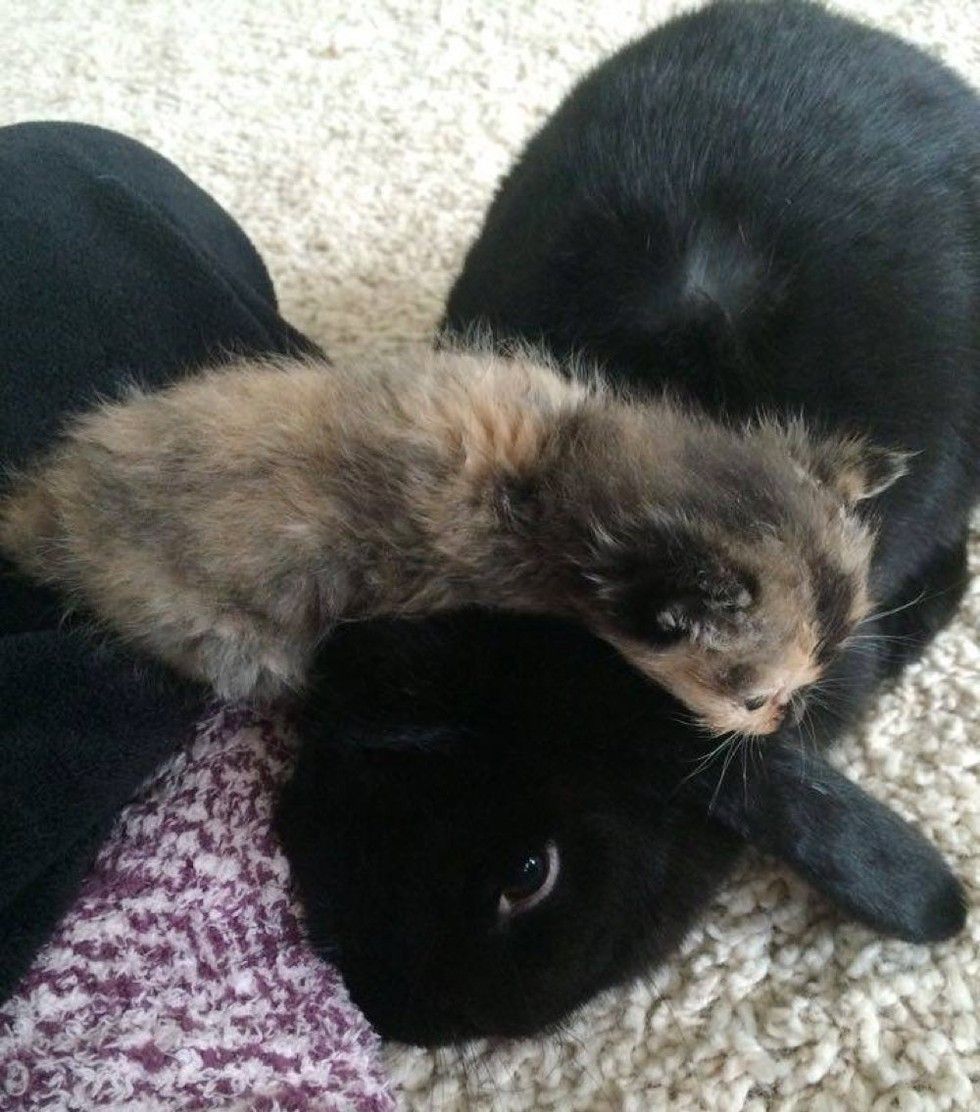 Courtesy of Stacey
When Cinnamon met Pancake the cat, she followed her around trying to win her over.
"Both Pancake and my house bunny Clover are rescue animals!
"Pancake was not pleased about four kittens invading her home at first but she's softening up and seems to have taken a liking to Cinnamon."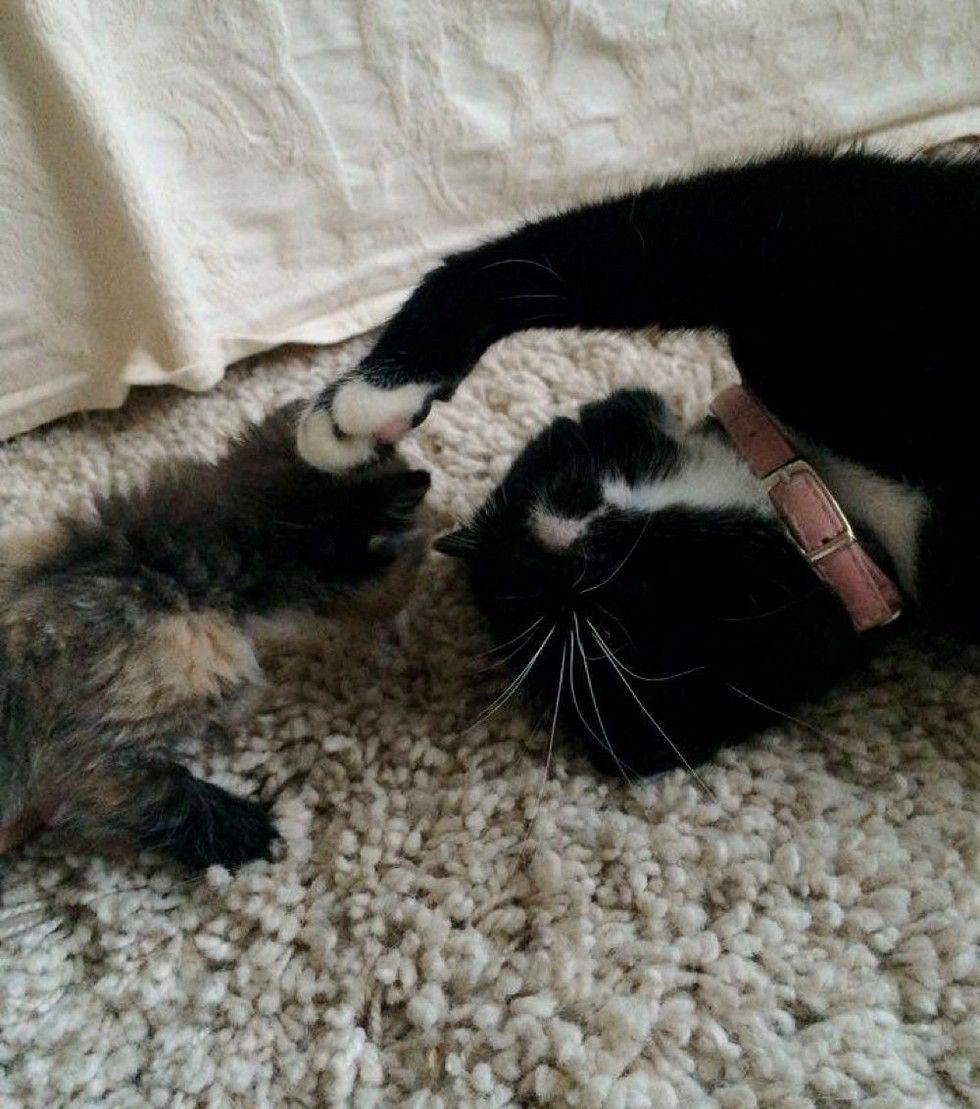 Courtesy of Stacey
The two buddies are getting closer every day! Pancake has even started to groom and care for her little calico friend.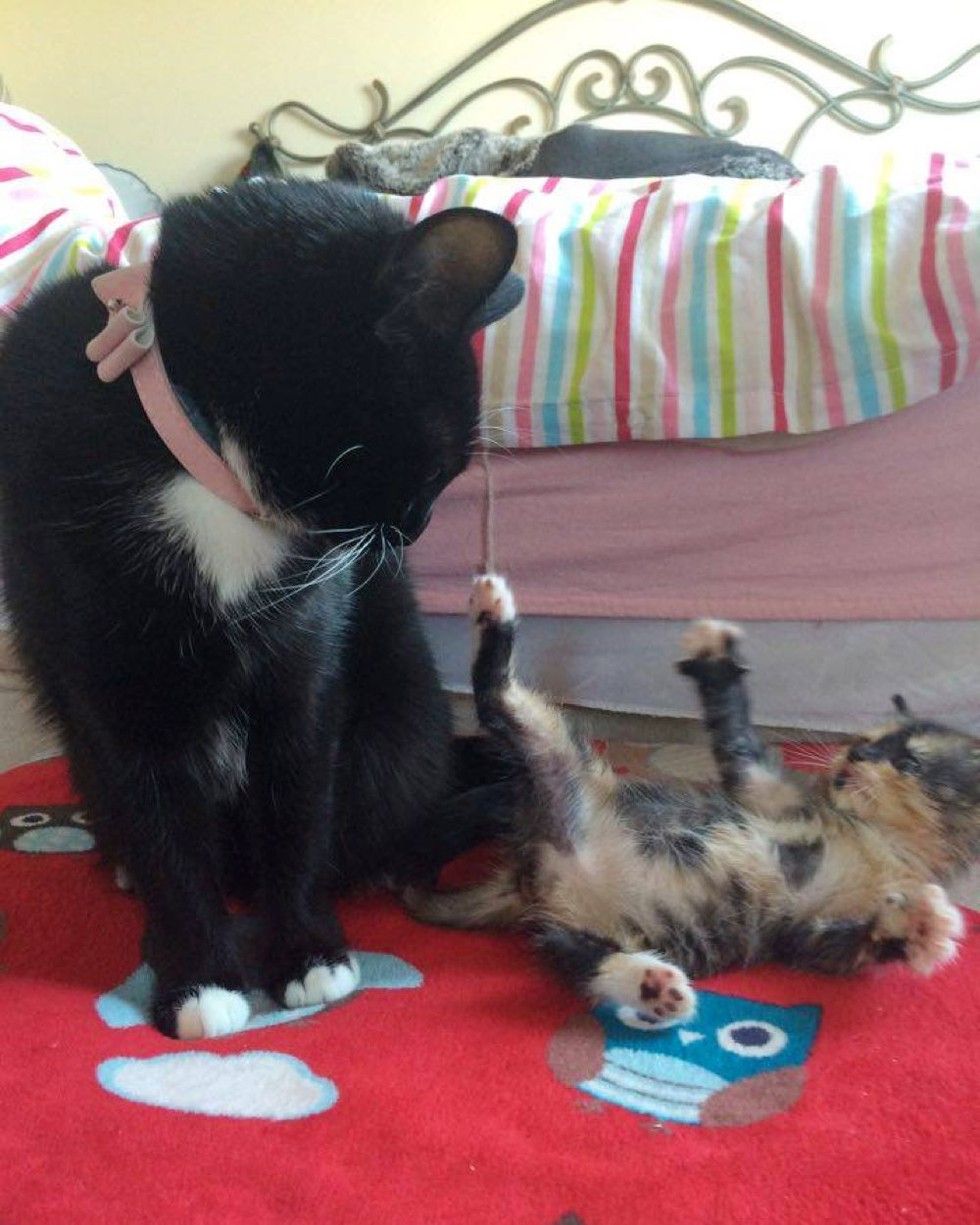 Courtesy of Stacey
This little foster baby is not going anywhere. Stacey is planning to keep her with her best friends.

Pancake gives her little adopted sister a hug.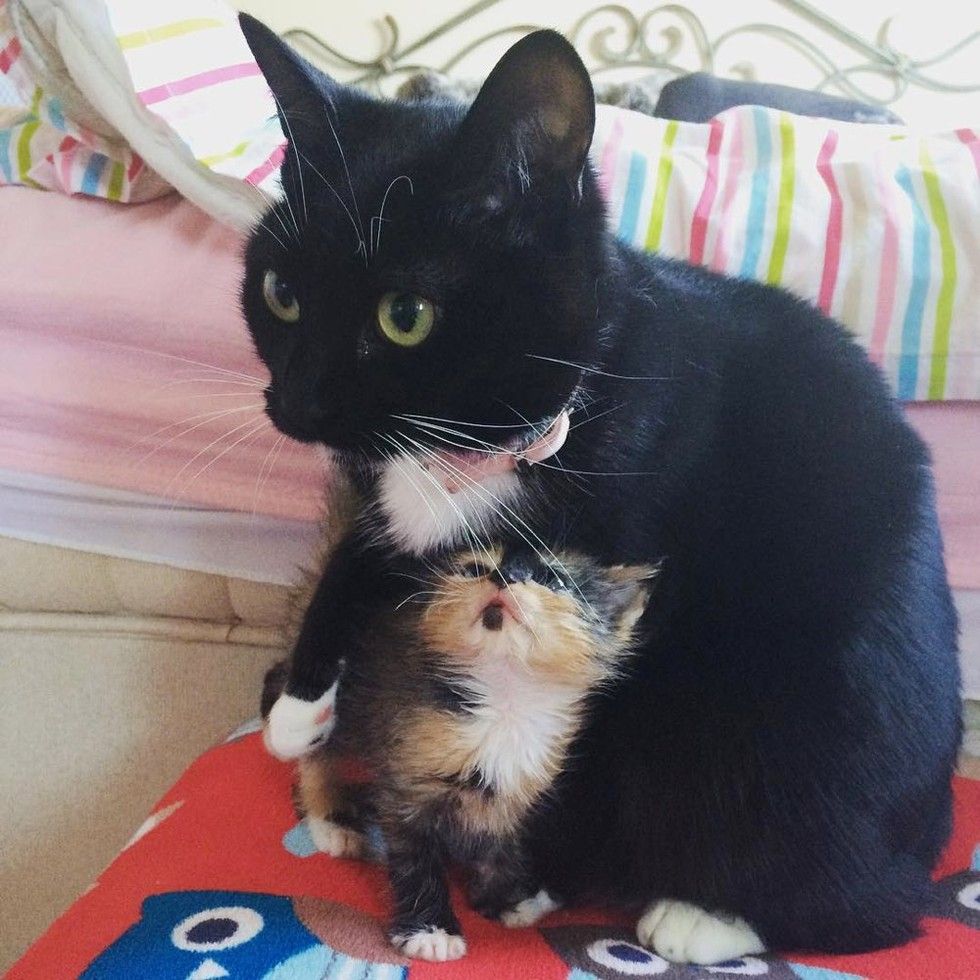 Courtesy of Stacey
Update: Cinnamon now :).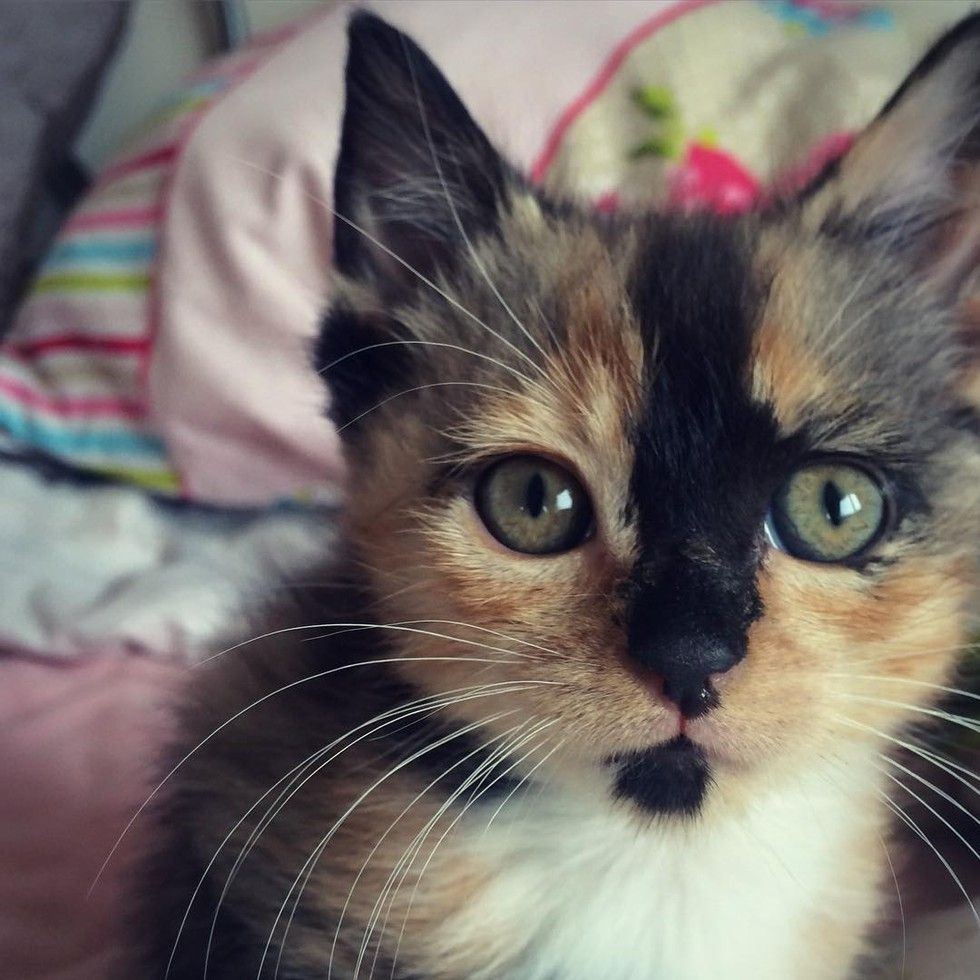 Share the cute!