A tiny orphaned kitten met her little brother after he was born. She's been guarding and protecting him ever since.
Meet Timber the kitten and her best friend Finn.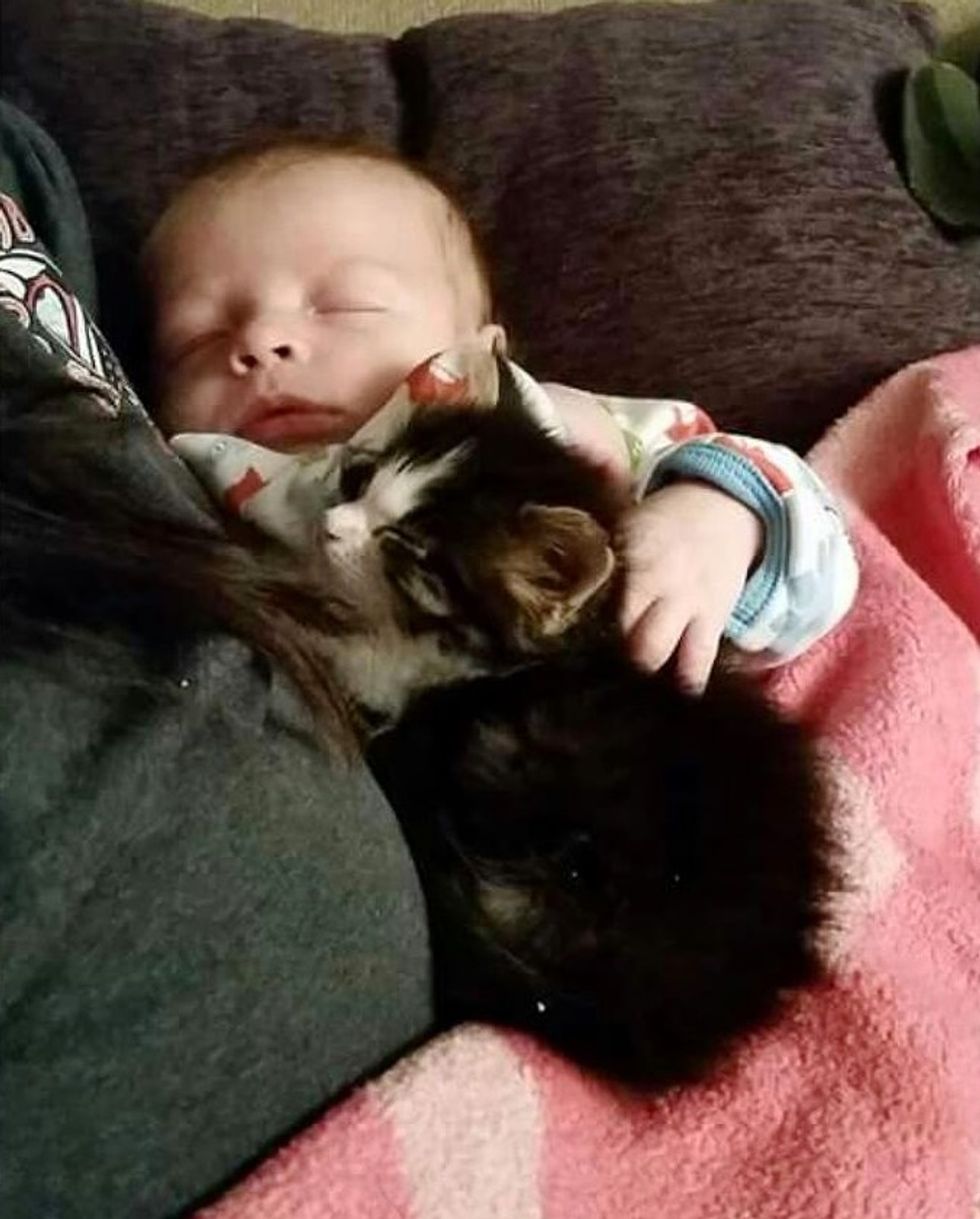 Courtesy: Sam Williams
Little Timber the kitten hadn't opened her eyes when she came to a vet clinic in Kansas. The tiny feline baby needed a mom, so one of the staff offered to help.
"Our Doctor's brother brought in a kitten he found in a parking lot. She was two days old and I fell in love with her instantly," Sam Williams told Love Meow. "I have a male tabby (Todd) as well that looks identical to her and he gladly took Timber under his wing and helped me take care of her."
"I took her home to foster her back to health and was expecting my son, Finn, 2 weeks later."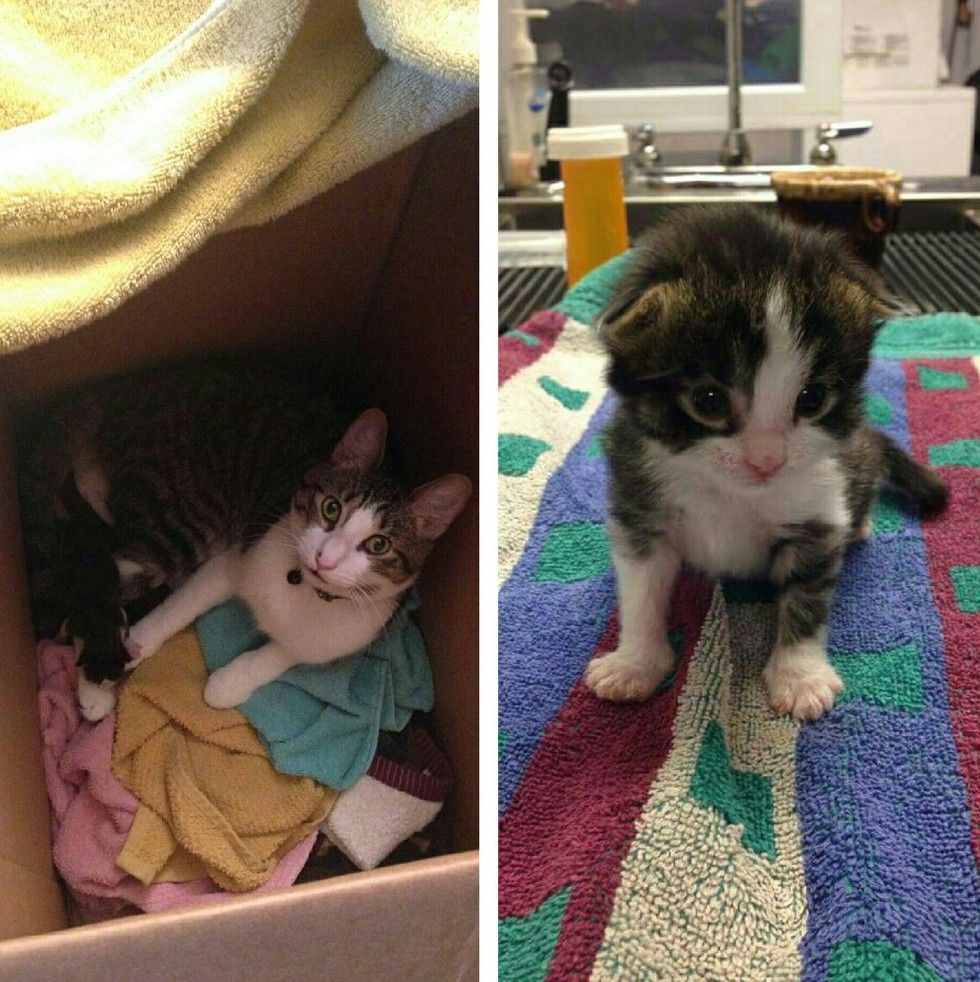 Todd the cat took to little Timber and started caring for her (left). Timber, eyes finally opened (right)Courtesy: Sam Williams
"After I had Finn I was off for my 6 weeks and had two babies to take care of," Williams told Love Meow.
"We snuggled and she loved to sleep with him. Since then she is always in the same room as us and loves when Finn pets her and plays with her."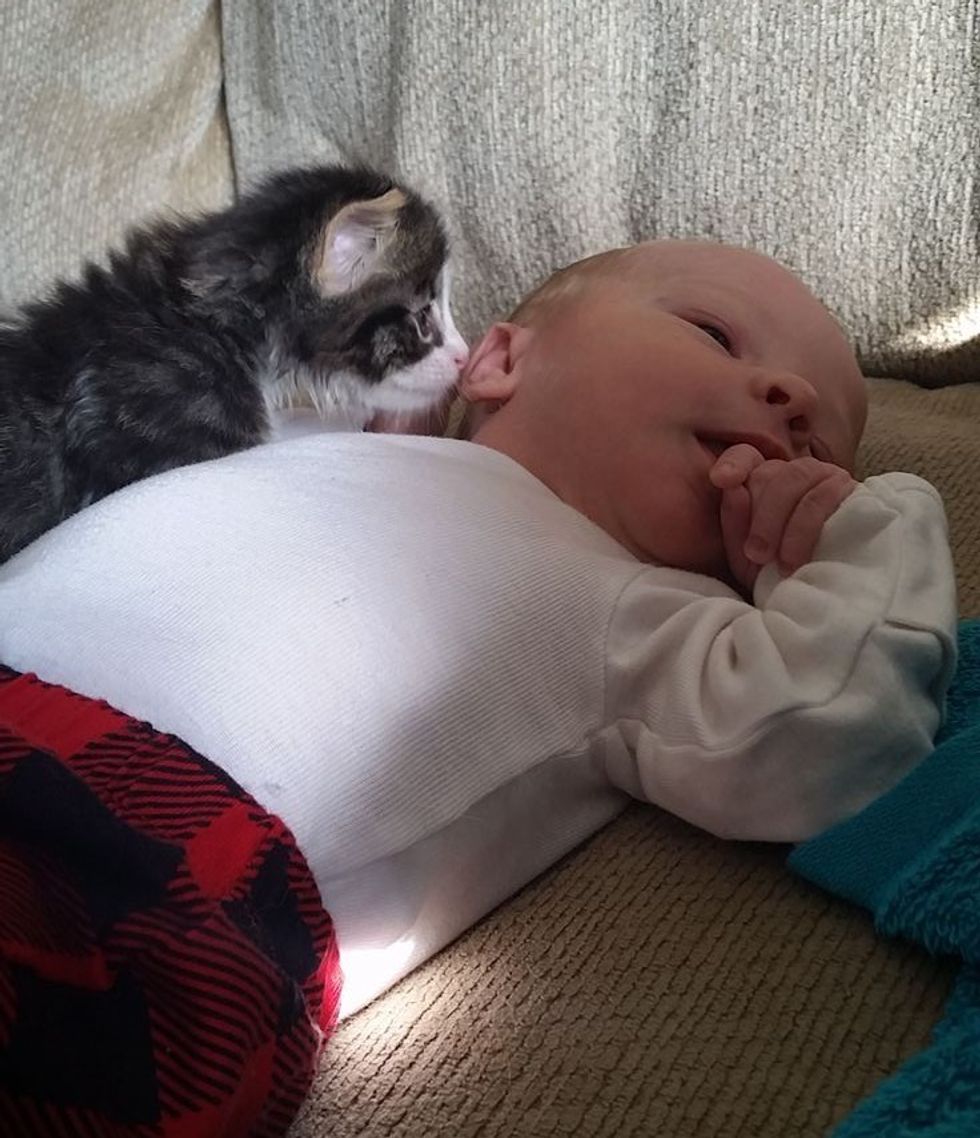 Courtesy: Sam Williams
Little Timber sings a lullaby of purrs for her best friend and guards him by his side when he naps.
Her favorite thing in the morning is to go into Finn's room to give him a meowy wake-up call.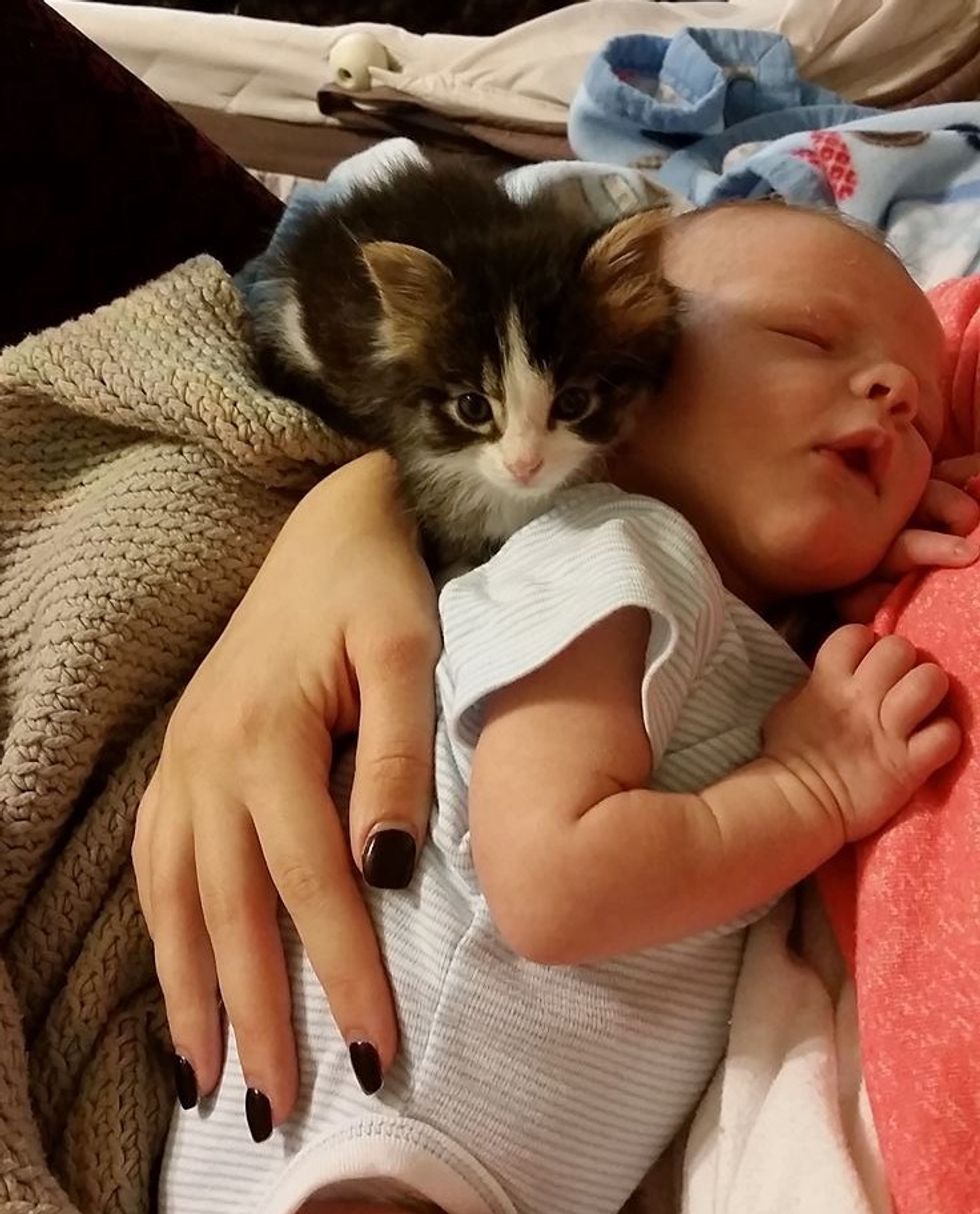 Courtesy: Sam Williams
The two buddies are growing up together, and their bond gets stronger by the day. Timber has already found her forever home.

The little tabby girl adores her brother Finn and even tries to care for him the same way Todd did when she was rescued.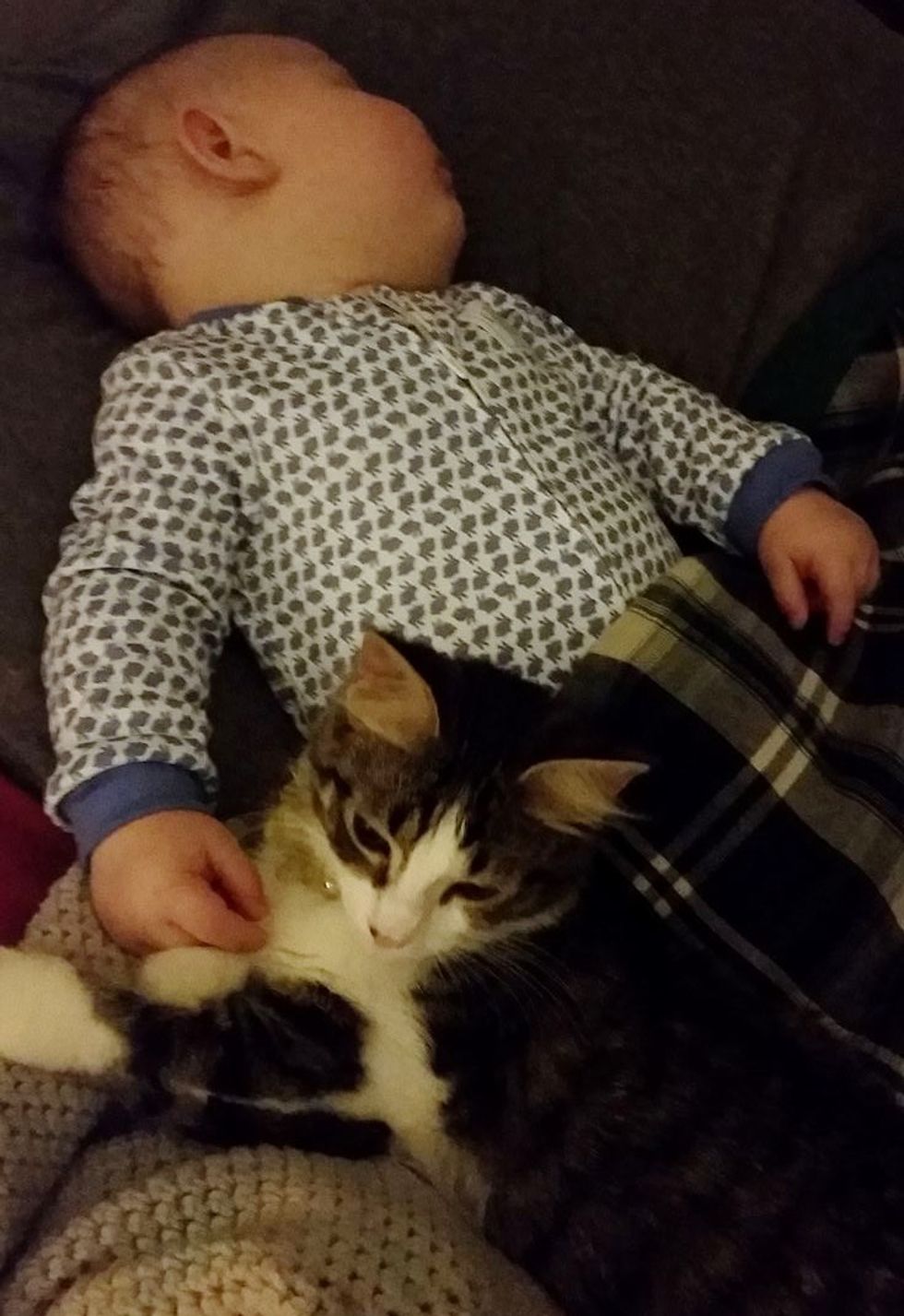 Courtesy: Sam Williams
Timber has grown so much since the day she met Todd.
Her feline brother has taught her all the tricks she needs to reign over the house and shown her the love which she's passing on to her brother Finn.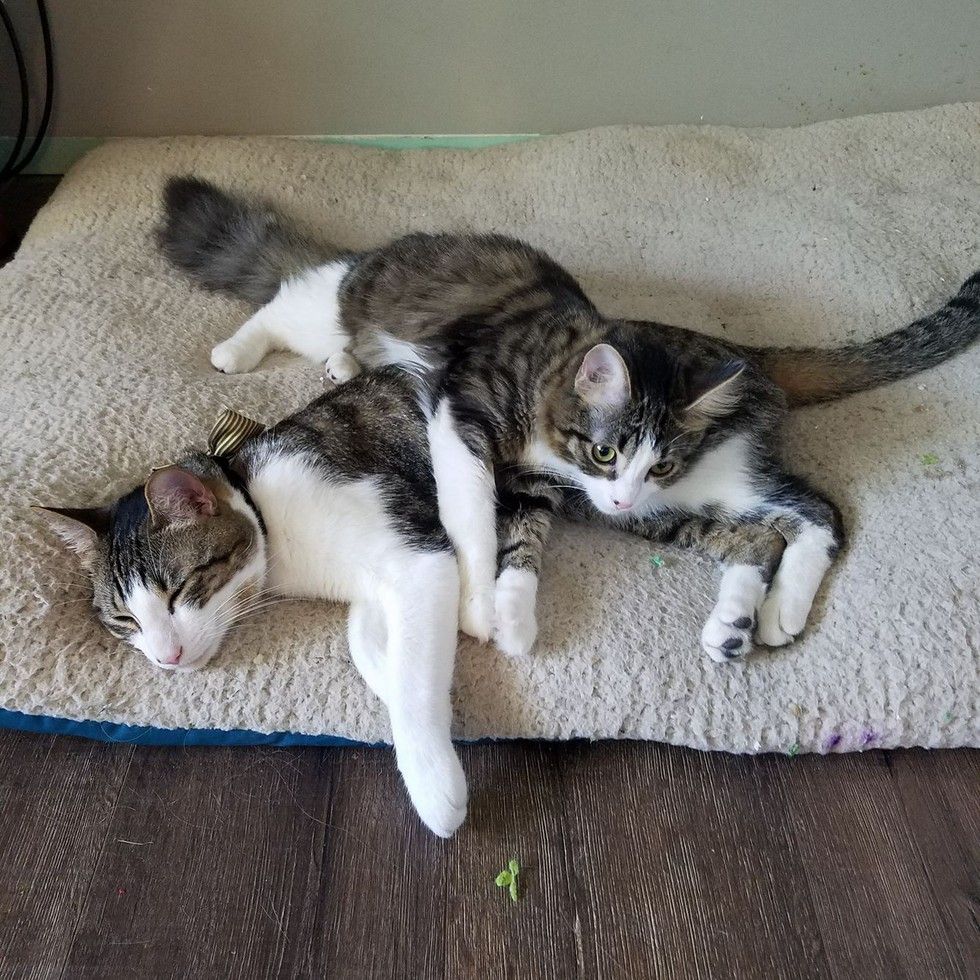 Courtesy: Sam Williams
Timber is very petite for a cat. She's 11 months old now and is just 6 lbs.

"She thinks all of the babies' toys are her and loves to sit in all of his seats and play with him," Williams told Love Meow.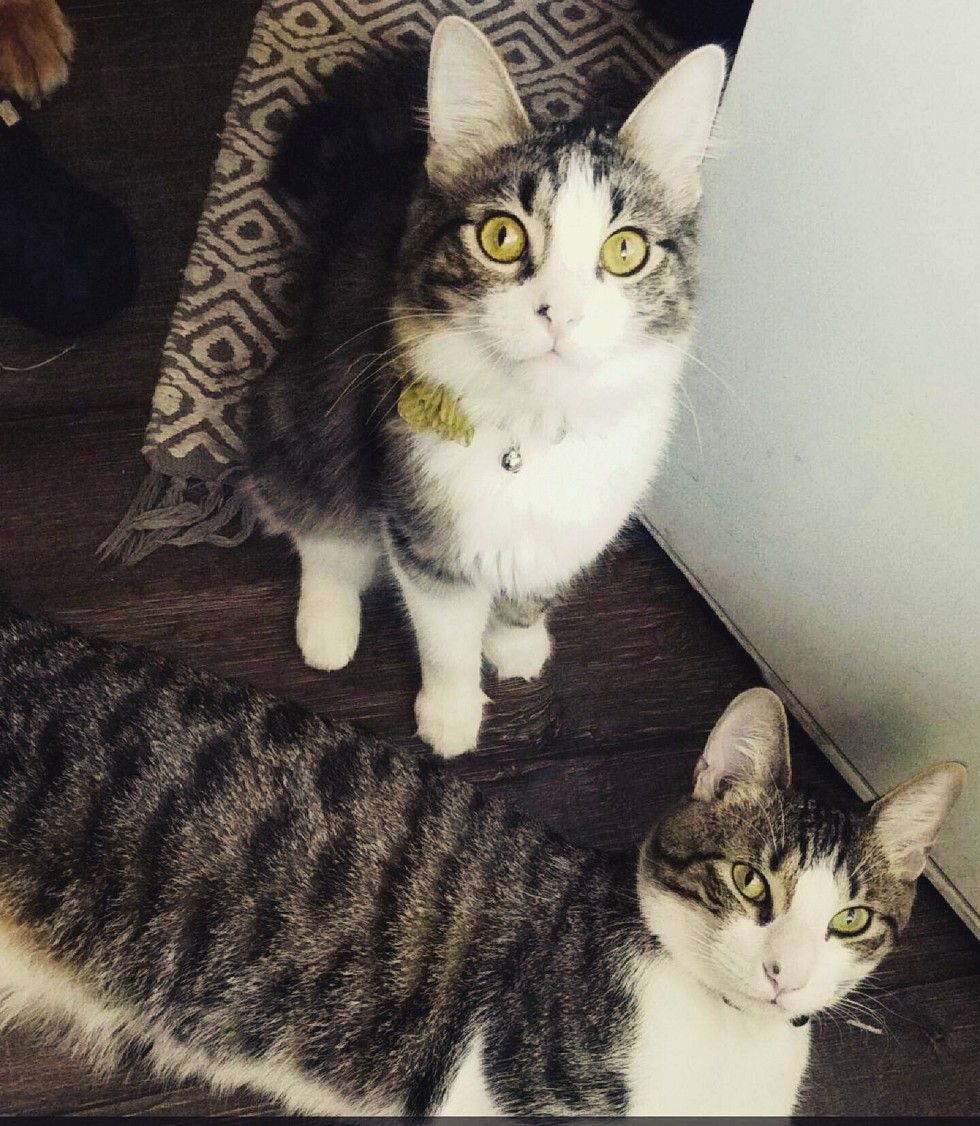 Courtesy: Sam Williams
Timber is a couple of weeks older than her brother Finn, and she's taken on the role of a protective sister all along.
"They are both turning a year old in a couple months and I'm so happy that my son will have a bond with Timber when he gets older!"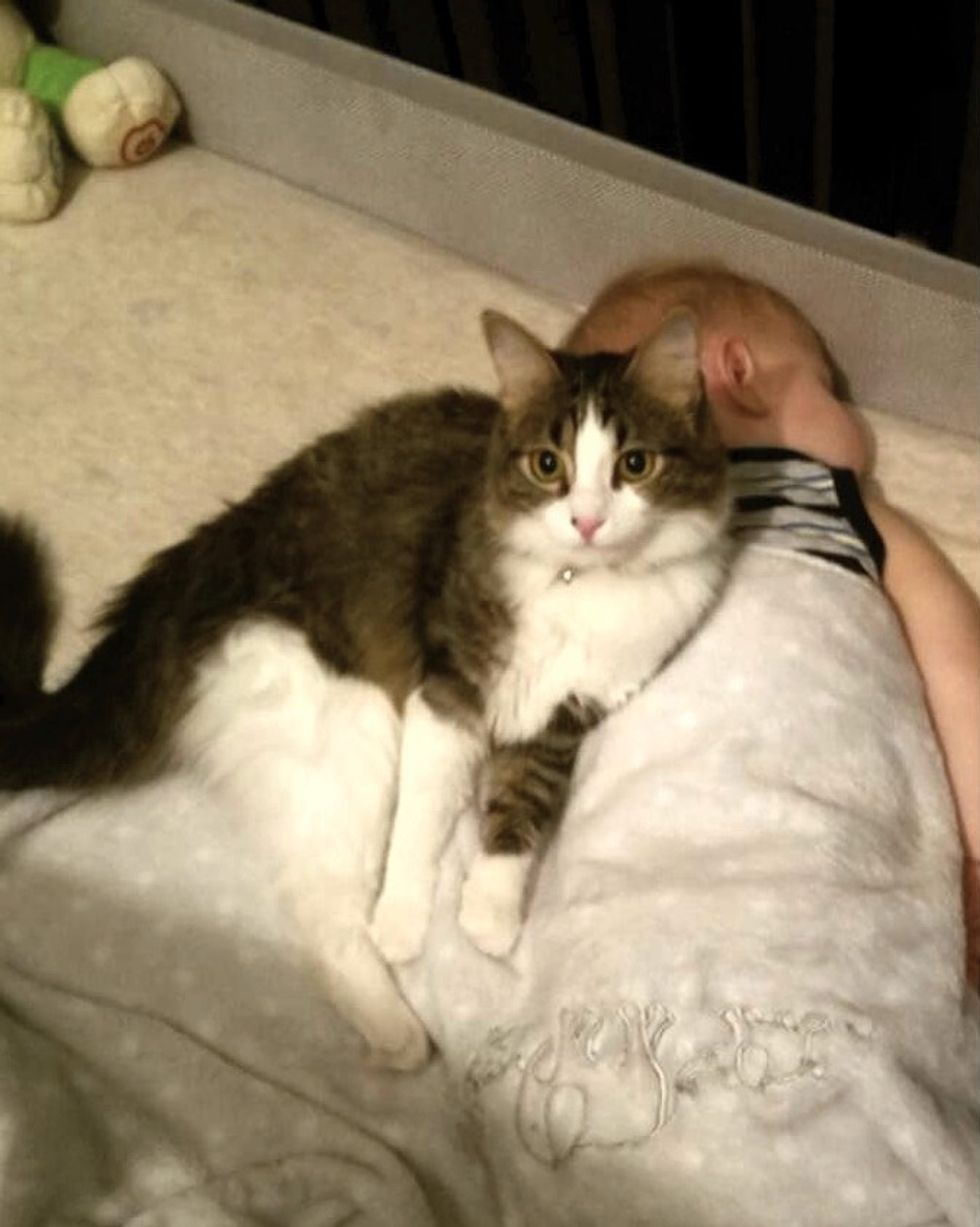 Courtesy: Sam Williams
Share this story with your friends.
Related story: 'Unwanted' Ginger Cat Becomes Guardian to Boy, His Human for Life!