It was a devastating night when Emoya Big Cat Sanctuary, a South African animal sanctuary for abused and displaced big cats, found out that two rescued lions, José and Liso, were killed after their sanctuary was broken into by poachers.
The attackers heinously took the lives of the lions in an unthinkable, brutal act.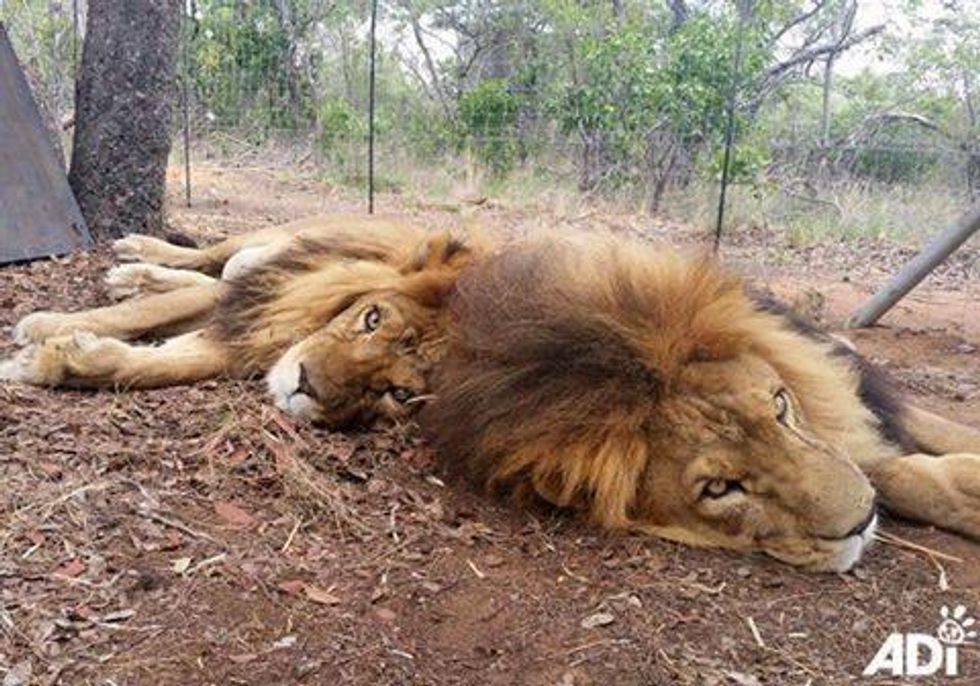 Animal Defenders International
"With heavy hearts we graciously and respectfully ask for your patience and sensitivity at this time as we recover from and get to the bottom of the traumatic attack at the sanctuary this week," Emoya Big Cat Sanctuary said on Facebook.
"We have 24-hour security and armed patrols and have taken immediate, added measures to safeguard our big cats and sanctuary. There has been a steady stream of investigators and forensic experts through the sanctuary."

Sadly, attacks like this have become a pattern as poachers grow increasingly more ruthless according to thedodo. Many wildlife sanctuaries have experienced similar atrocities.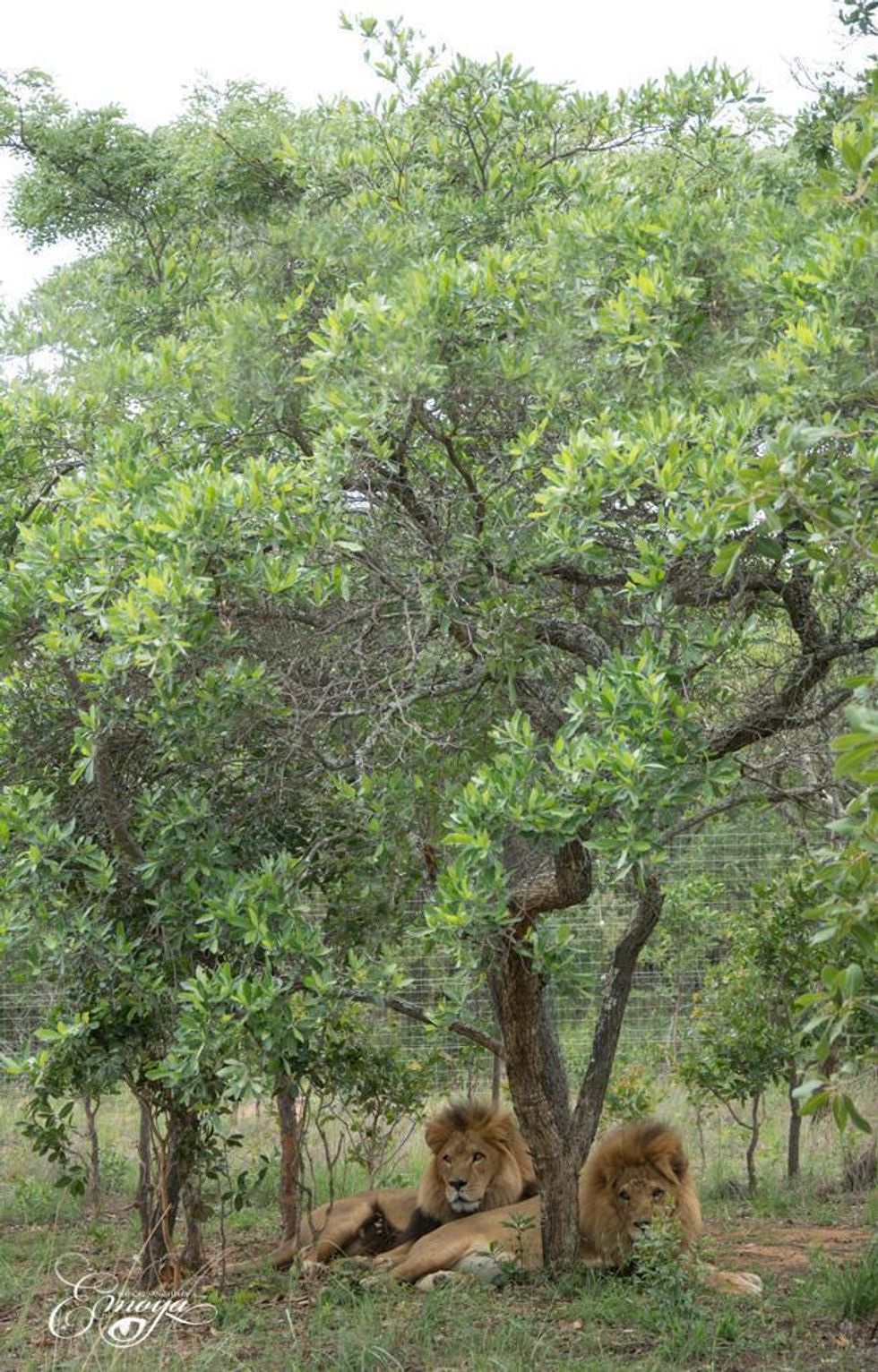 Emoya Big Cat Sanctuary
The two lions were rescued from illegal circuses in Peru and Colombia in 2014. Animal Defenders Intentional (ADI) that led the rescue mission, relocated the big cats to Emoya Big Cat Sanctuary early 2016. It took them over a year and a hefty cost of $330,000 to transport 33 rescued lions to the sanctuary.

"This cowardly killing of two innocent souls, sweet, elderly lions, one of whom had suffered brain damage from blows to the head in the circus, must not be left unpunished," ADI wrote on Facebook.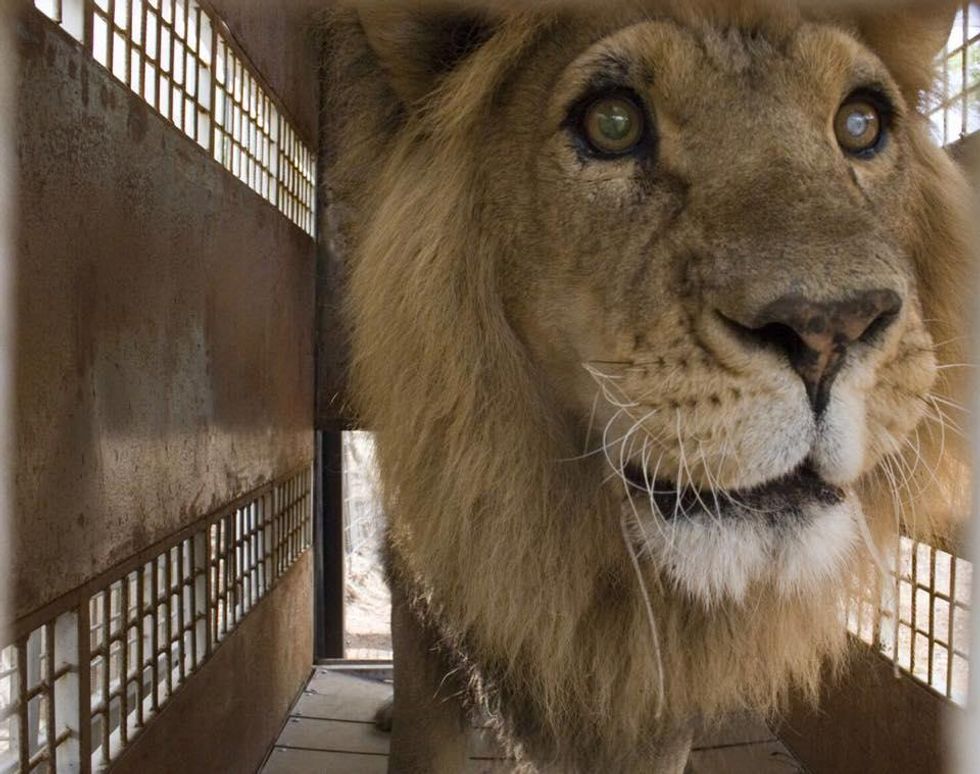 Emoya Big Cat Sanctuary
It was a long arduous mission to save these magnificent big cats who had endured years of abuse. When they finally moved into their comfortable, spacious enclosures at the sanctuary, they came out of their shells and found joy and happiness that they had never known existed.

"Before ADI rescued them, these animals had never felt the grass beneath their feet or the sun over their heads," Jan Creamer, president of ADI, shared with thedodo in a statement. "Yesterday, they were in the African bush. This has been a really important mission because it has eliminated circus suffering in Peru, saving future generations of animals. Getting the animals home has been exhausting and exhilarating."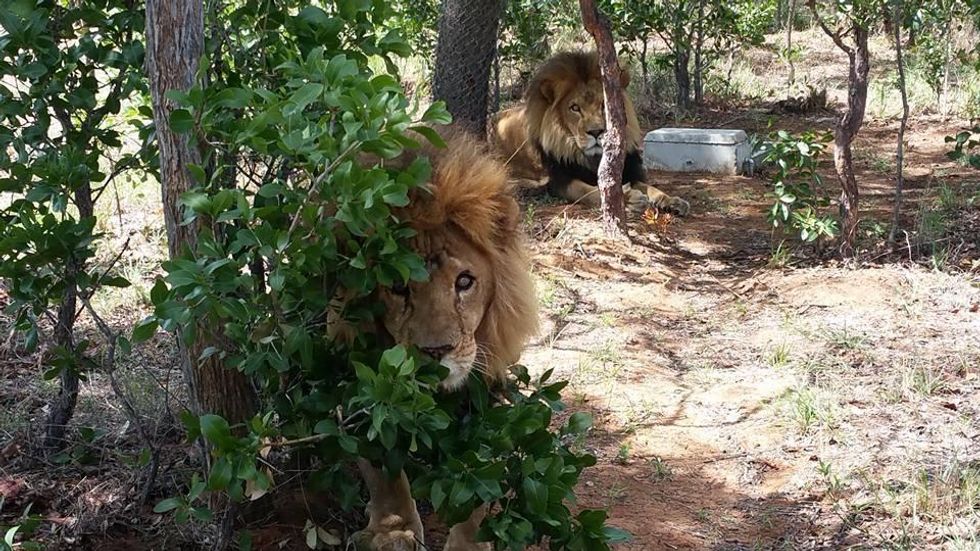 Emoya Big Cat Sanctuary
José and Liso shared an inseparable bond. They had a wonderful year together at the sanctuary before their lives were brutally taken away.
"We are all heartbroken, but these killers will never break our spirit and the spirit of freedom that ADI has fought so hard for," the sanctuary said in another Facebook post. "We are not going to take this lying down. We are standing together. Every sanctuary, every conservationist, every friend of ADI and Emoya. Every one of us."
"We stand together against wildlife trade... We are going to unite, stronger than ever, and bring to justice the perpetrators who murdered our two beloved boys, José and Liso."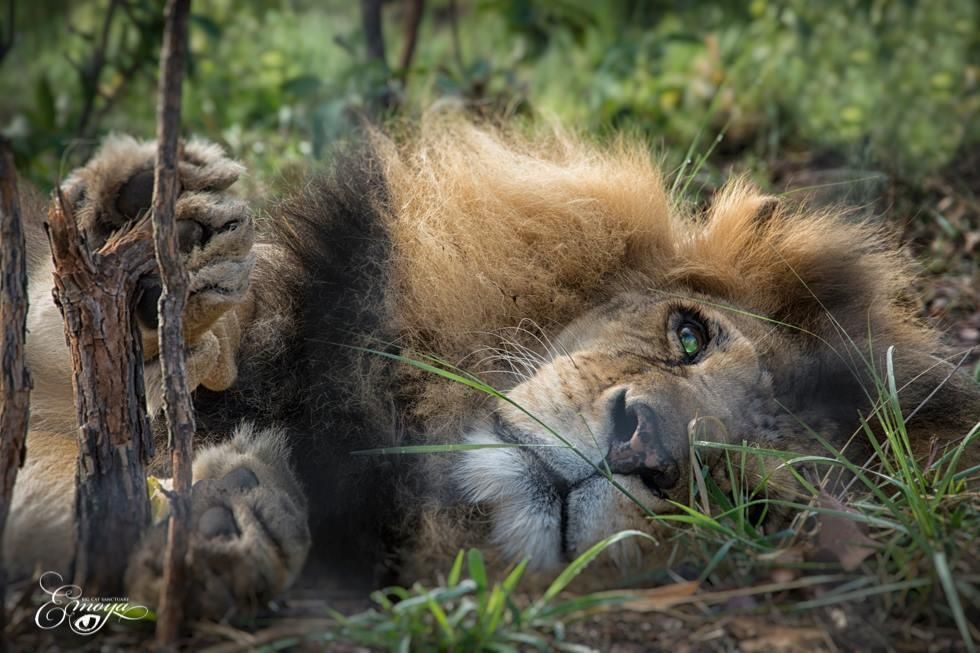 Emoya Big Cat Sanctuary
Share this story. To help keep their big cats safe at Emoya Big Cat Sanctuary, you can make a donation. To help ADI fight to stop poaching, you can make a donation.
Follow any updates regarding Jose and Liso on Animal Defenders International and Emoya Big Cat Sanctuary Facebook pages. (h/t: thedodo)