"My name is Pat. When I'm not playing music, I work part-time as a postman. That's right - I'm Postman Pat! The other day I was delivering a parcel - I knelt down to write out a card for a customer, and this happened!"
"It's Postman Pat and his black & white cat... you couldn't make it up...."
WATCH VIDEO:
Postman Pat was found by a black & white cat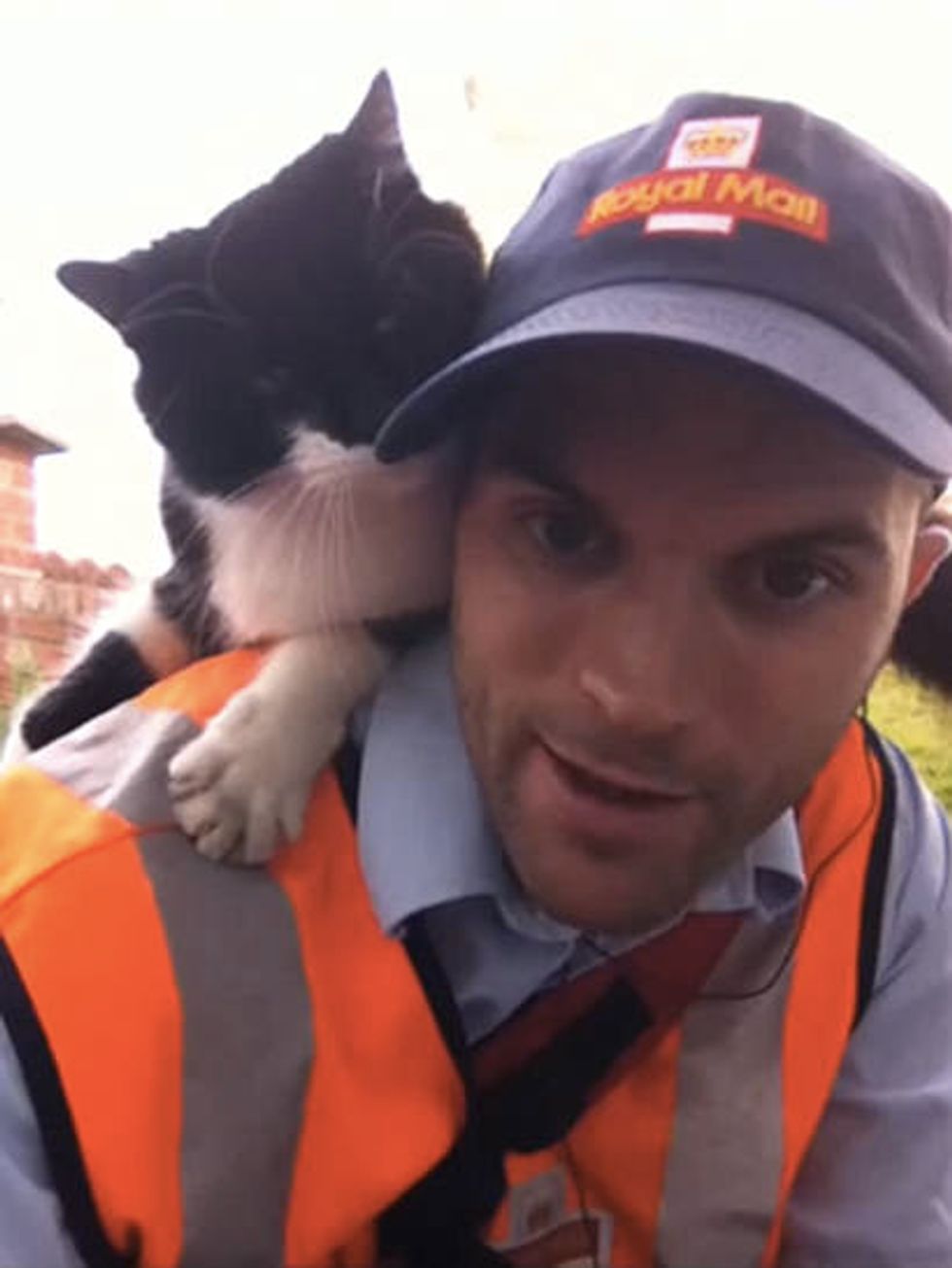 The kitty nuzzled in for a kiss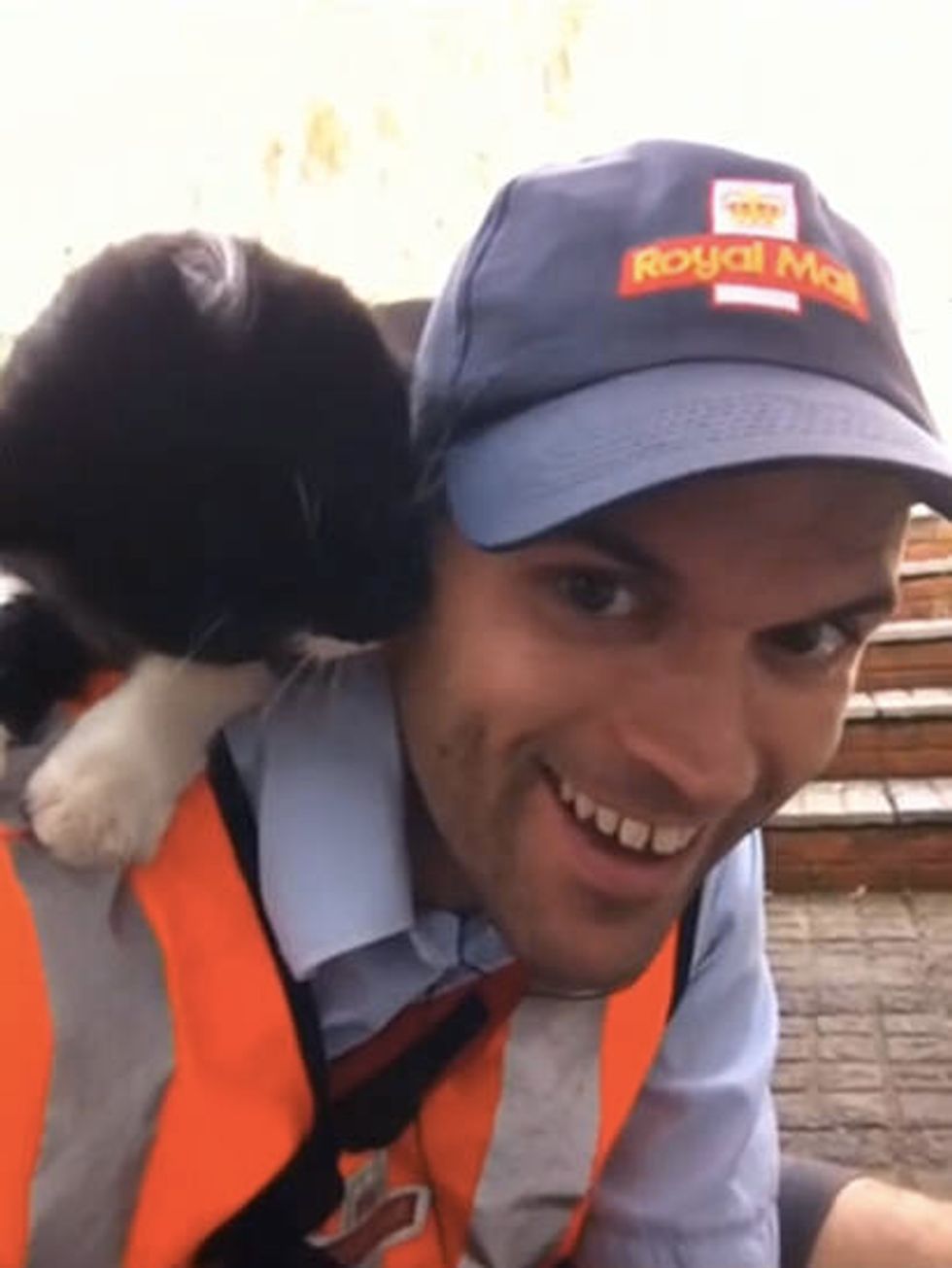 and more kisses.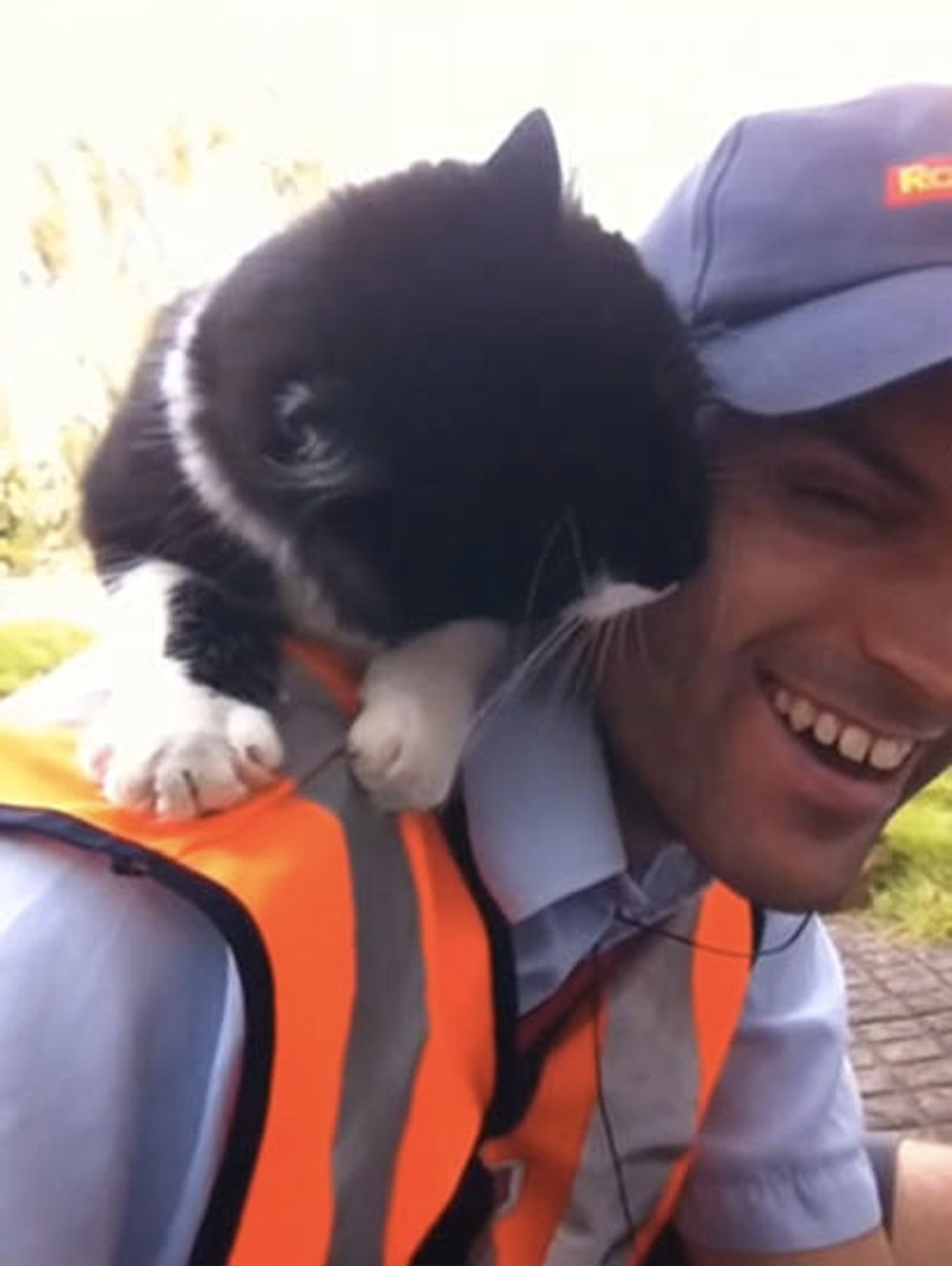 "I choose you Postman Pat!"