A stray cat with a big belly was rescued hours before she gave birth to her tiny fur babies.
Meet Sugar. She was rescued with a big belly!
"A pregnant tabby cat was picked up by Animal Control and brought to the pound. I foster cats for Cat Adoption & Rescue Efforts, so I took her into foster care, and she had her five babies the morning after!" Kelsey told Love Meow.
"If the kittens were born at the pound, they would have been susceptible to infectious diseases like upper respiratory, which likely would have done them in, so we are glad we got her into a foster home just in time! The mama cat and her babies are now doing well in foster care."
More info on Inspurration.
[Scroll down for video]
Early in the morning, Mama Sugar delivered five healthy babies!
Hungry little kittens.
Sugar is such a good momma. "Whenever one of the babies starts crying, she looks at me anxiously until I put it back with her, then she sniffs and licks it to make sure it's okay," Kelsey said.
The little kitties are growing so fast!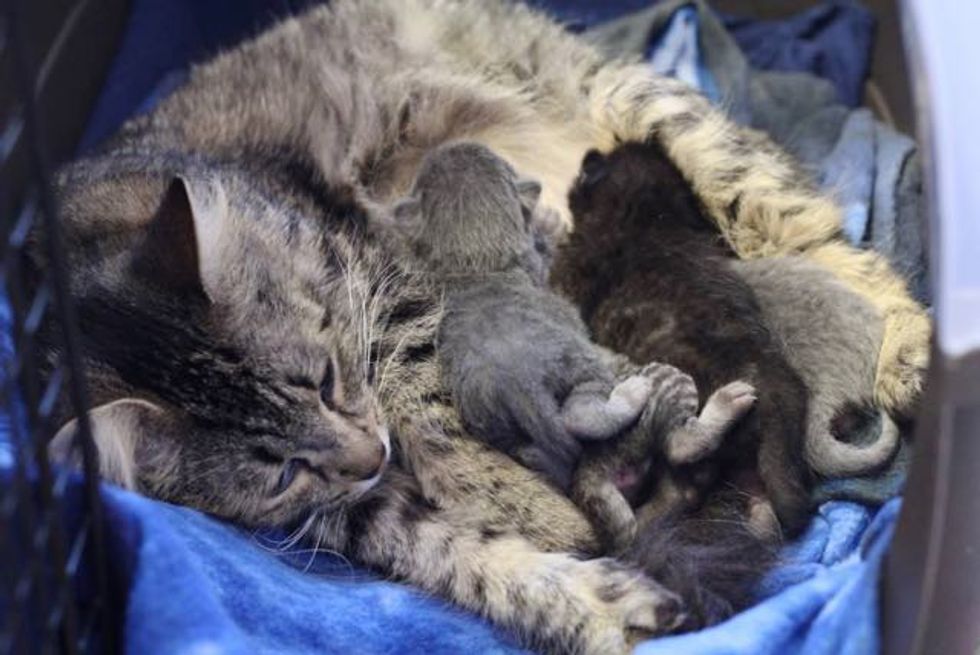 That teeny tiny tongue sticking out :).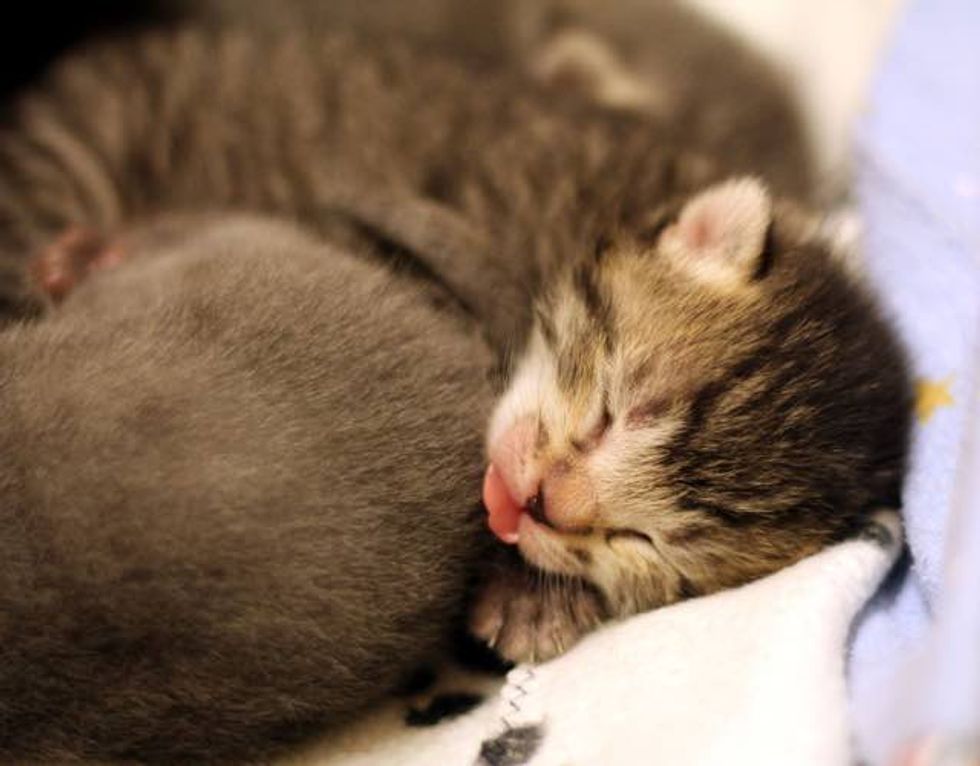 Mama is just as adorable :).
10 days old today! They are going to open their eyes to see the world soon!
Watch the full story in this video: