Rosie the cat, who is a rescue herself, decided she would nurse 9 orphaned kittens even though she didn't have any milk.
Now all 9 fur babies have claimed her as their new mom!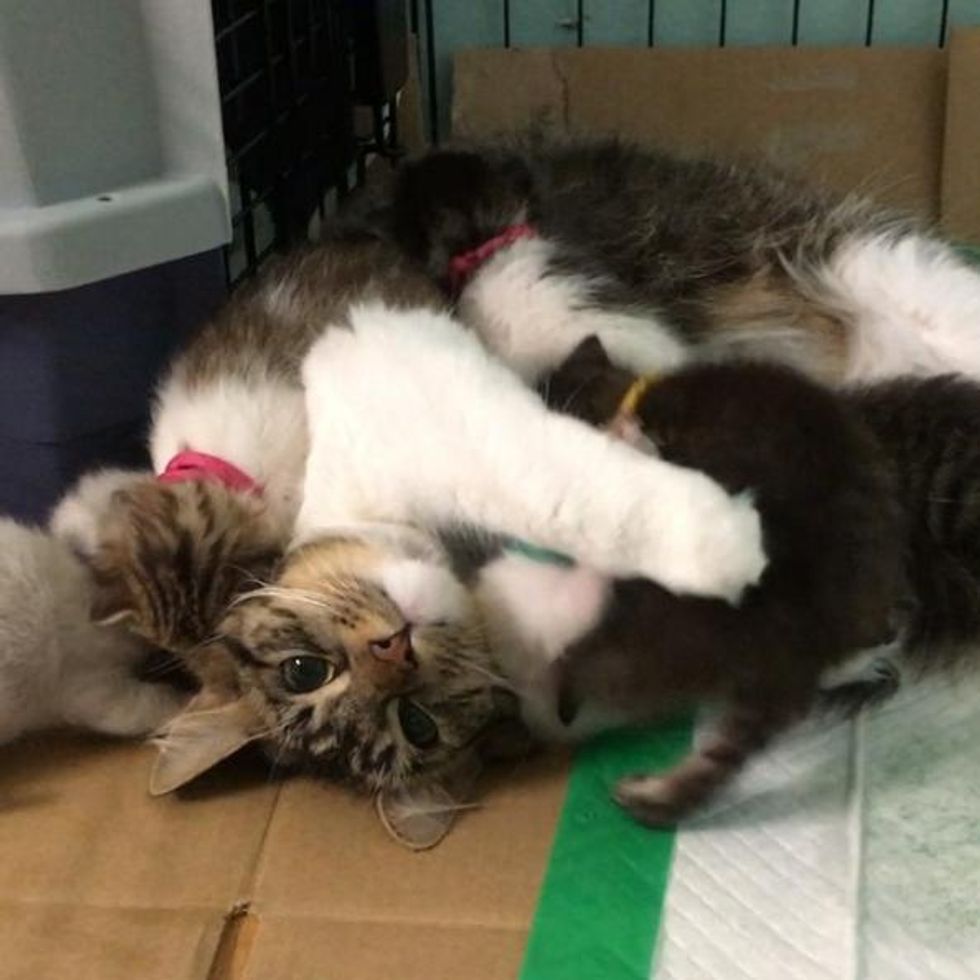 Courtesy: @lilothehusky
Rosie was just 3 weeks old when she was found as a stray. A Husky named Lilo brought her back to life and became the mother she never had. Growing up, Rosie learned everything from Lilo. She looked up to her and thought she was part Husky.
When Rosie suddenly started mothering the orphaned kittens, her family was surprised by her amazing motherly instinct even though she never had kittens.
Rosie was rescued as a kitten and raised by a Husky.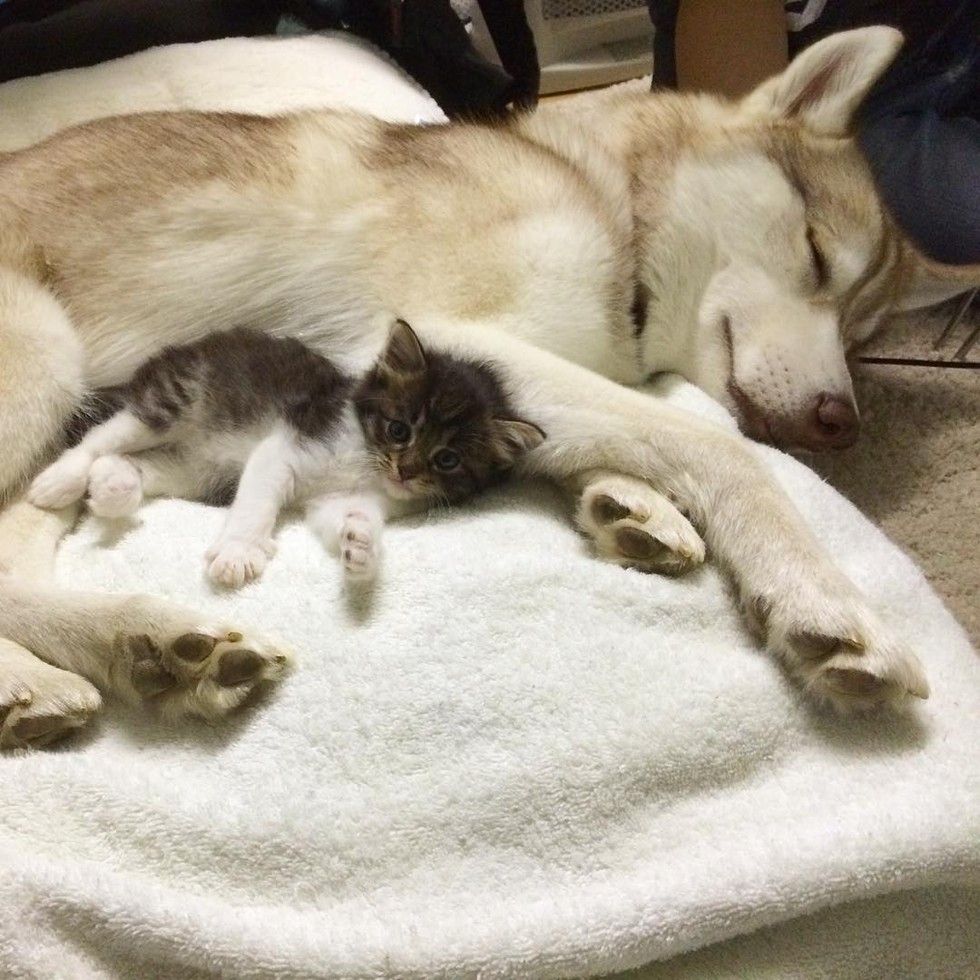 Courtesy: @lilothehusky
The nine kittens are from two separate litters. "Rosie actually took to them really well. She acts like their mom in every way, except for lactating of course, because she's never had kittens of her own, and will never have any," Thoa Bui told Love Meow.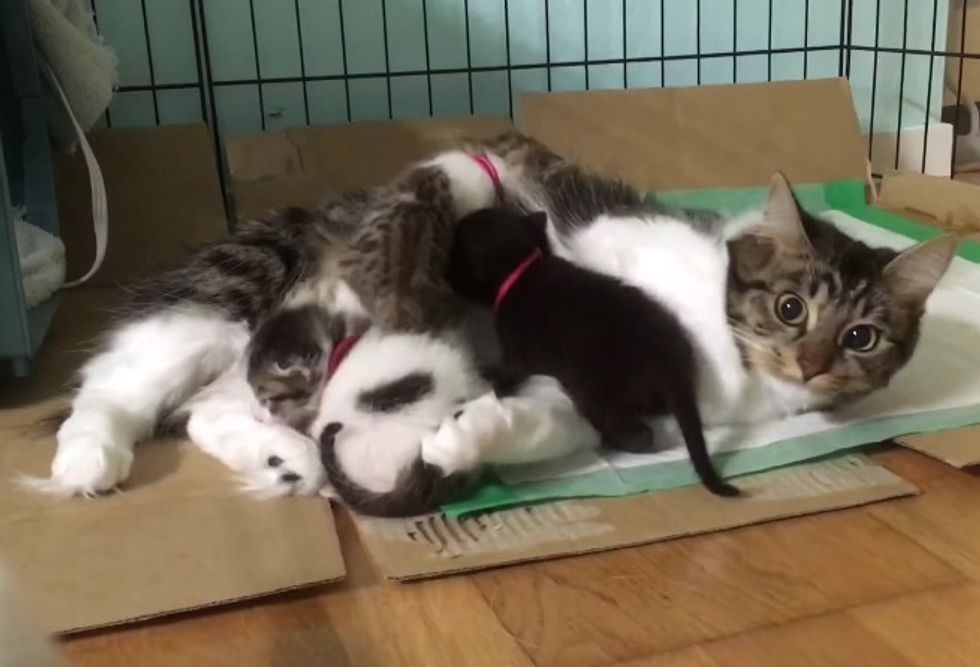 YouTube/Lilothehusky
"We think that Lilo's motherly instinct rubbed off on her, because almost exactly a year ago, Lilo became Rosie's mom. Now the two of them help us take care of the 9 kittens together."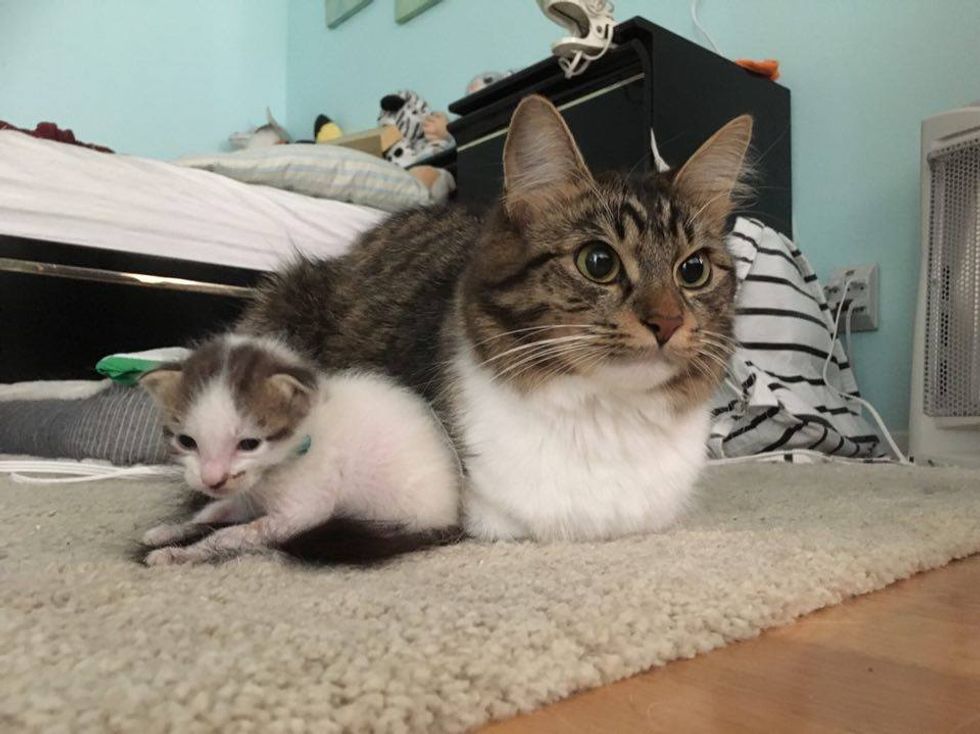 Courtesy: @lilothehusky
The kittens are bottle fed around the clock by Thoa and her two sisters, Thi and Tram. Rosie provides all the comfort and love that the kittens desperately need from a mother cat.

Even though she has no milk to give, her motherly instinct is through the roof.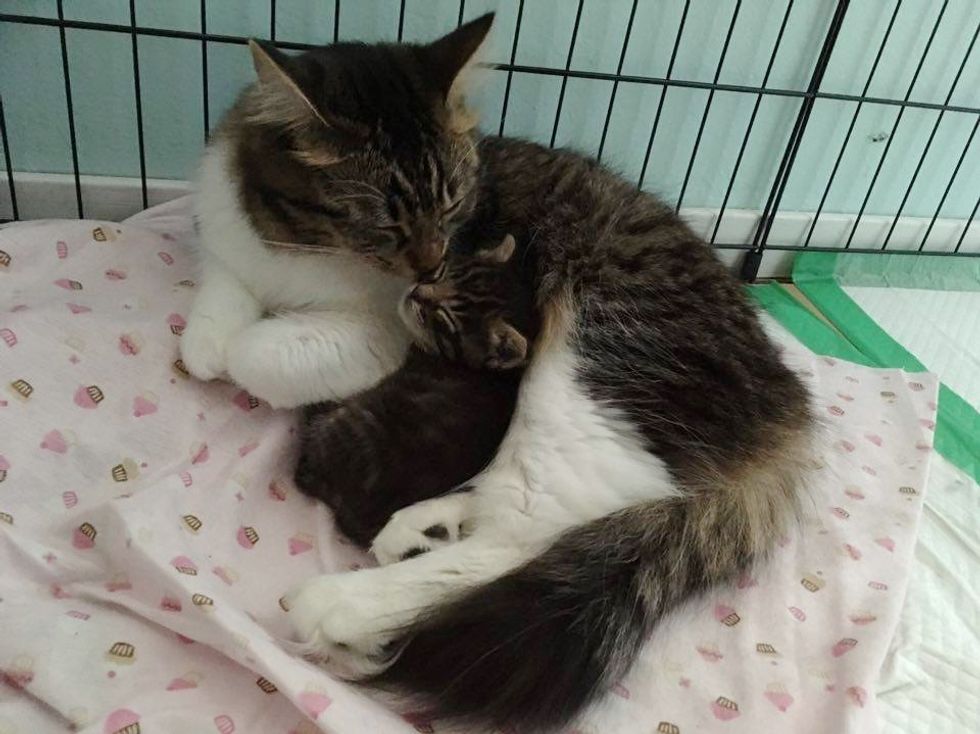 Courtesy: @lilothehusky
They are all over their Mama Rosie.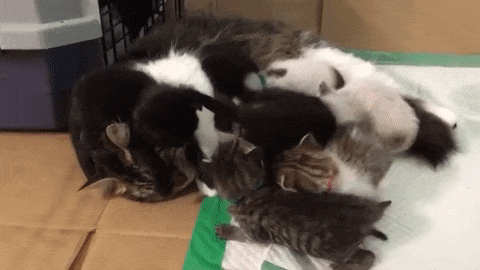 YouTube/Lilothehusky
Watch the full video here:
Rosie loves her babies and is spending a lot of time with them.
Follow Rosie and Lilo @ Instagram | Facebook | YouTube | Twitter

"One year ago, Lilo was doing the exact same thing to save Rosie's life. Now it looks like the favor has come full circle!" When it hit her that the kittens were also left without their moms, she knew they could have her as their new mom.
Share this beautiful story with your friends!