This man is getting some kitty therapy from 10 rescue cats. It looks a bit like heaven! :)
"Cats really are the best medicine! … I recently visited The Cat House on the Kings, a non profit sanctuary in California that's home to over 700 rescued cats!" Chris, human dad of Cole and Marmalade, said.
After a long day, he sat down with these gorgeous kitties who came up to him and gave him headbutts and snuggles. He ran out of arms to pet them all.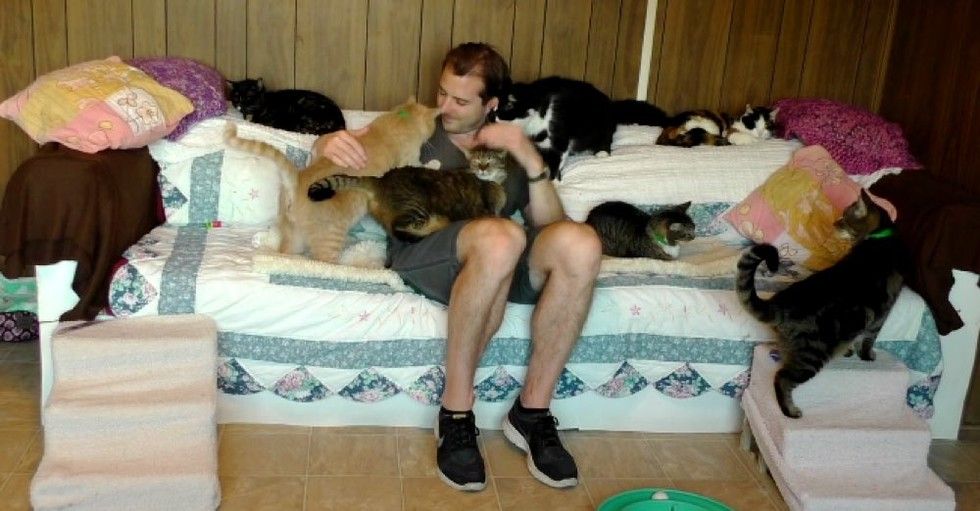 YouTube/Cole and Marmalade
"The Cat House on the Kings provides a great home for all of their residents and do so much more to help stop pet overpopulation, in the last 2 years they spent $250,000 spaying and neutering community cats and dogs!" Chris said.

So these little love bugs could have a second chance to live a happy and love filled life! In return, they provide the best therapy that one could ask for.
One of these kitties gives unlimited headbumps! :)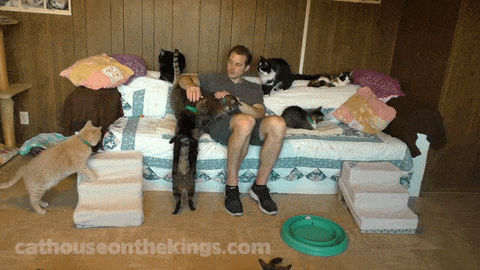 YouTube/Cole and Marmalade
Watch the full video here. It will bring a smile to your face :):
Just watching that was therapeutic. Share it with your friends!