Tilly, a rescue Ragdoll kitten, may look forever perplexed, but she is truly adorable.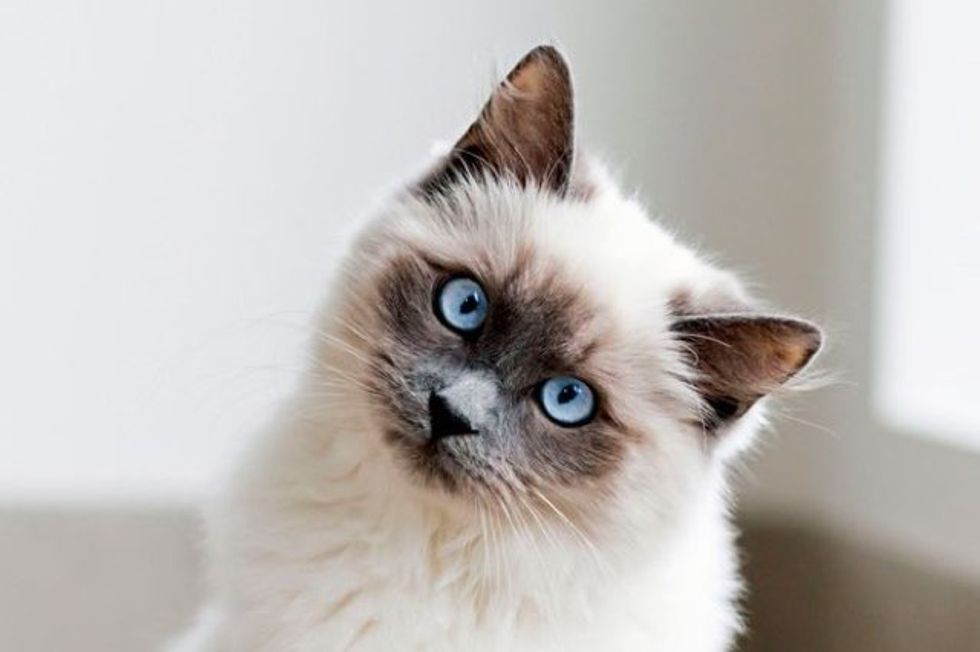 This adorable six-month-old fur baby has a constantly tilted head that is stuck at an almost 45 degree angle, but Tilly is a happy little kitten who loves to rumble.
When Tilly was brought into the RSPCA New South Wales center in Sydney, she was struggling with her balance due to injuries, but the little one had a strong will to live.
[Scroll down for video]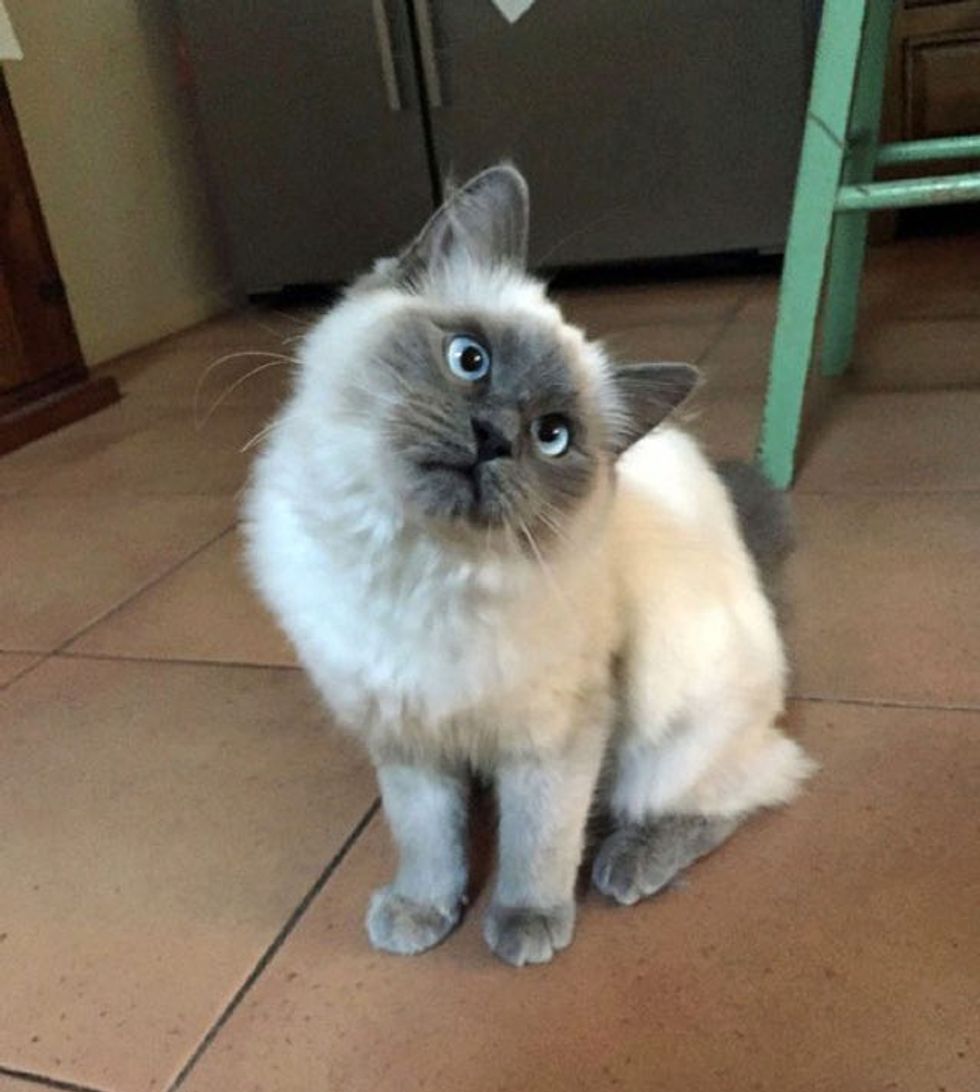 The vets gave Tilly the best care, extensive tests and nurtured her back to full health.
"Once we gave her antibiotics she quickly recovered, but didn't regain the ability to move her head straight again," Hannah Burfitt of the RSPCA NSW said. (Buzzfeed)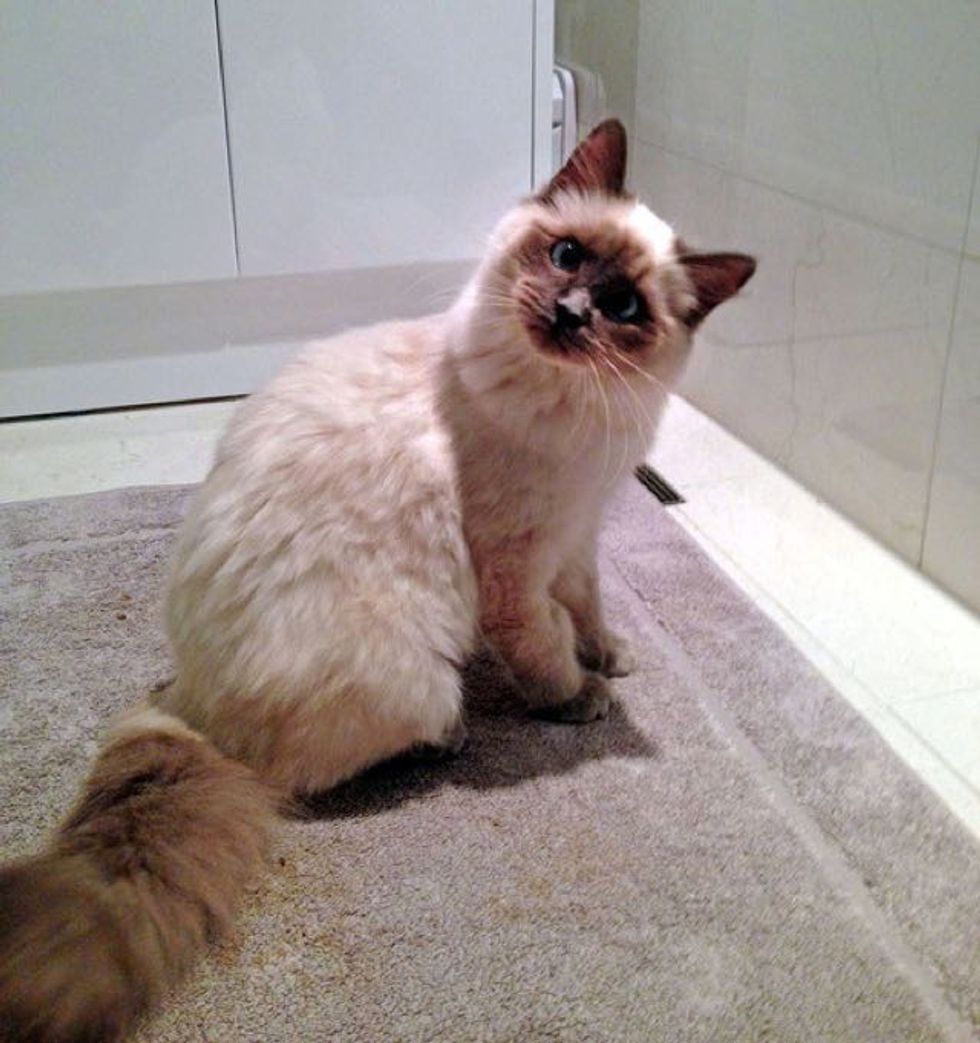 She is now left with a permanent tilt, but it doesn't bother her.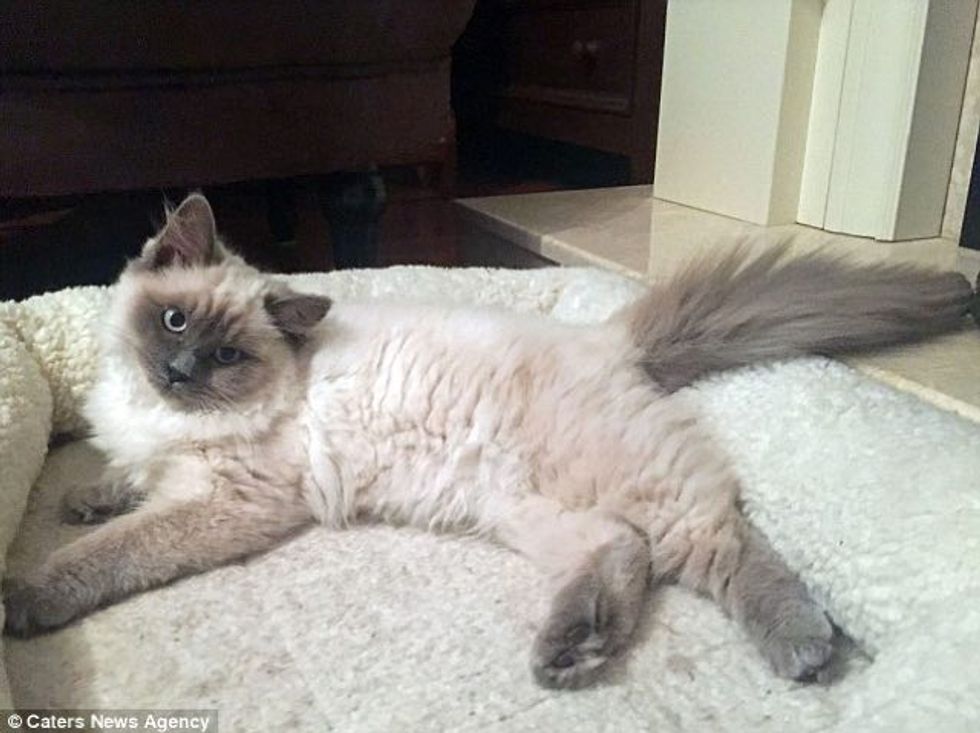 "Tilly has adapted remarkably well to her head tilt," Hannah said.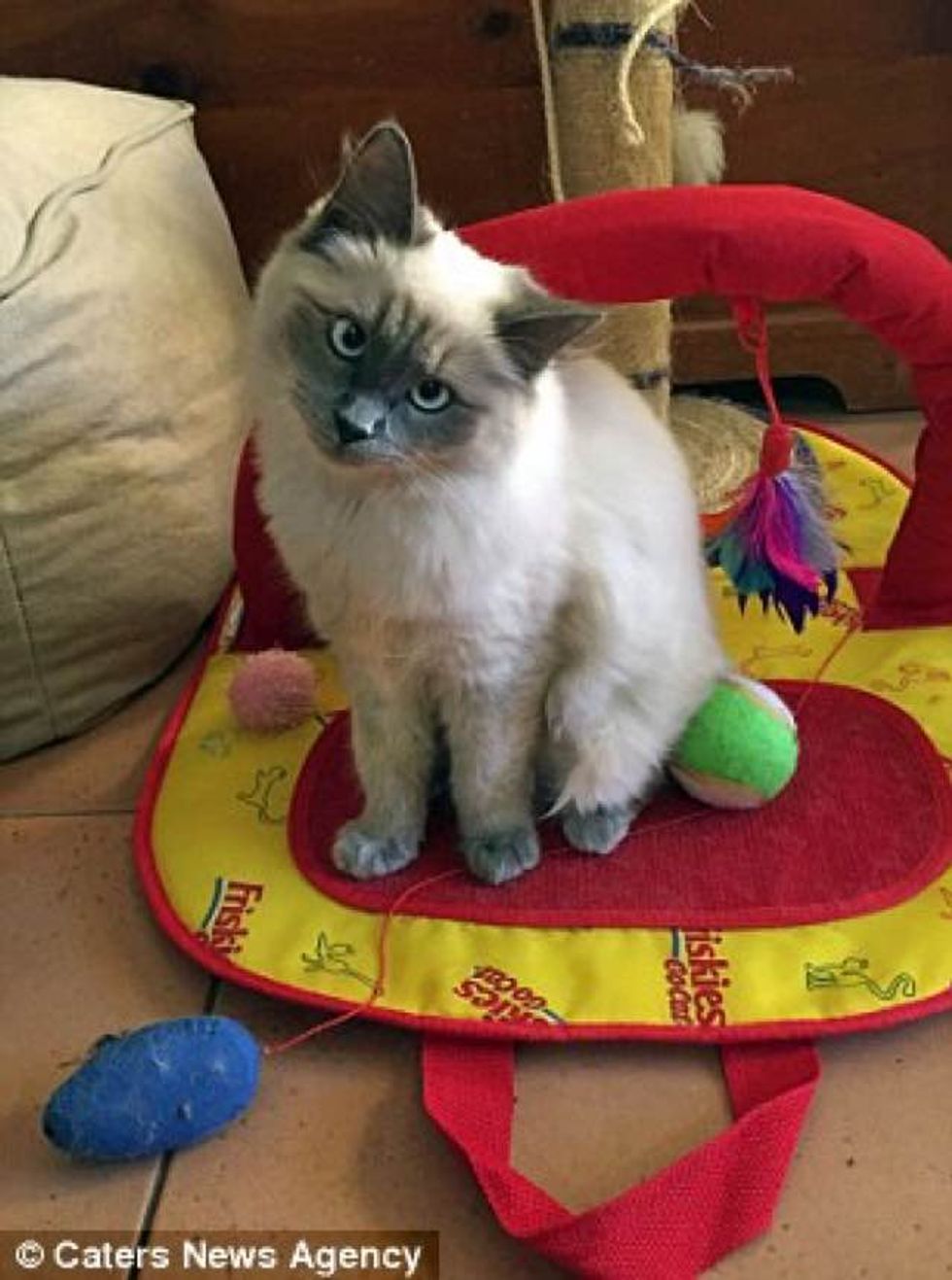 "She is a typical cheeky and playful kitten. I have two other cats and she has it over them completely, regularly rumbling with them and winning."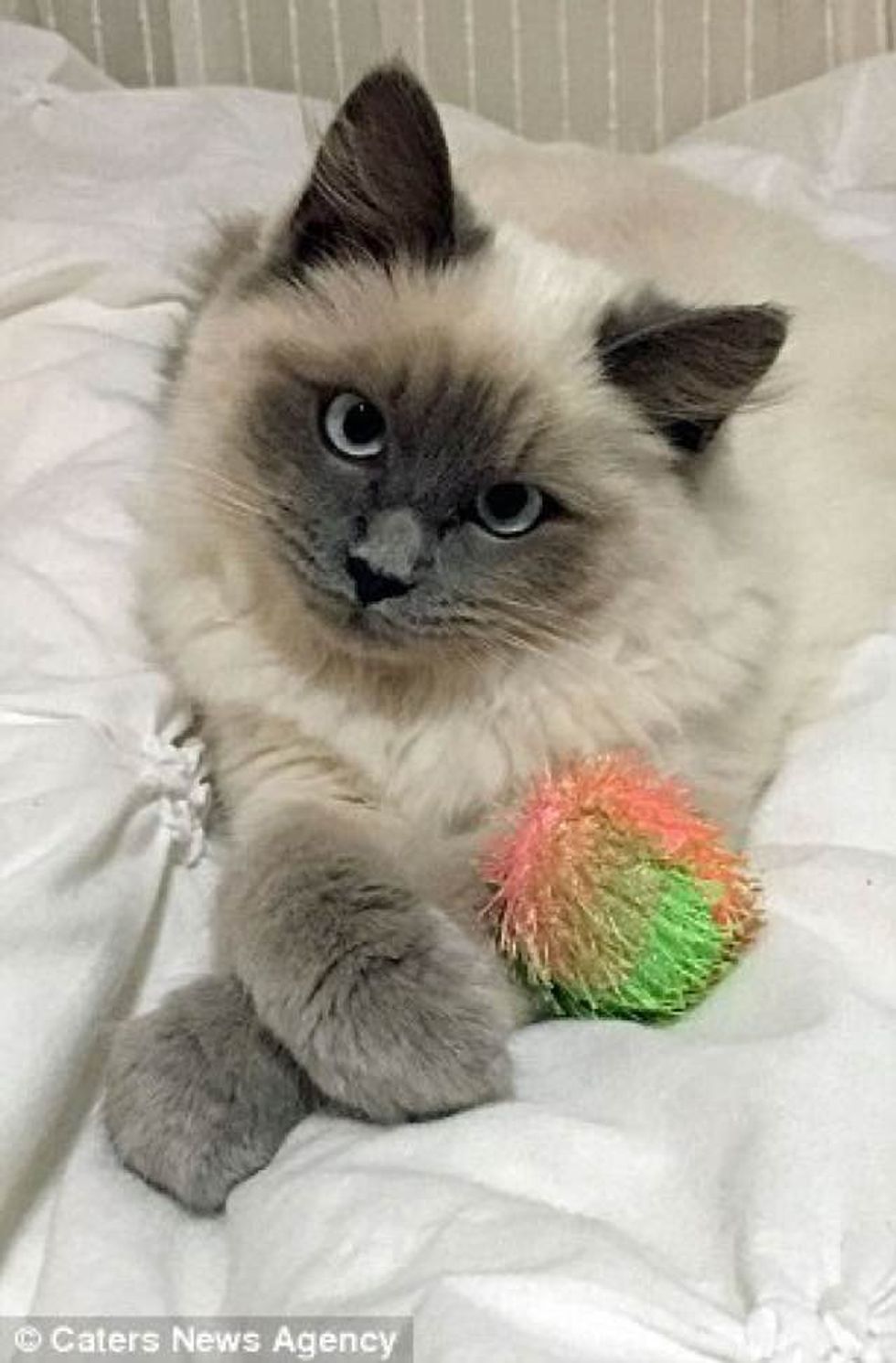 Watch Tilly in action: