A little rescued kitty climbed her way into a foster mom's arms and wouldn't let her go without her. Not only did the foster mom take her out of the shelter, but she found her a loving home where she would be sharing her wonderful adventures with a life-long friend.
Meet Cheyenne the kitty!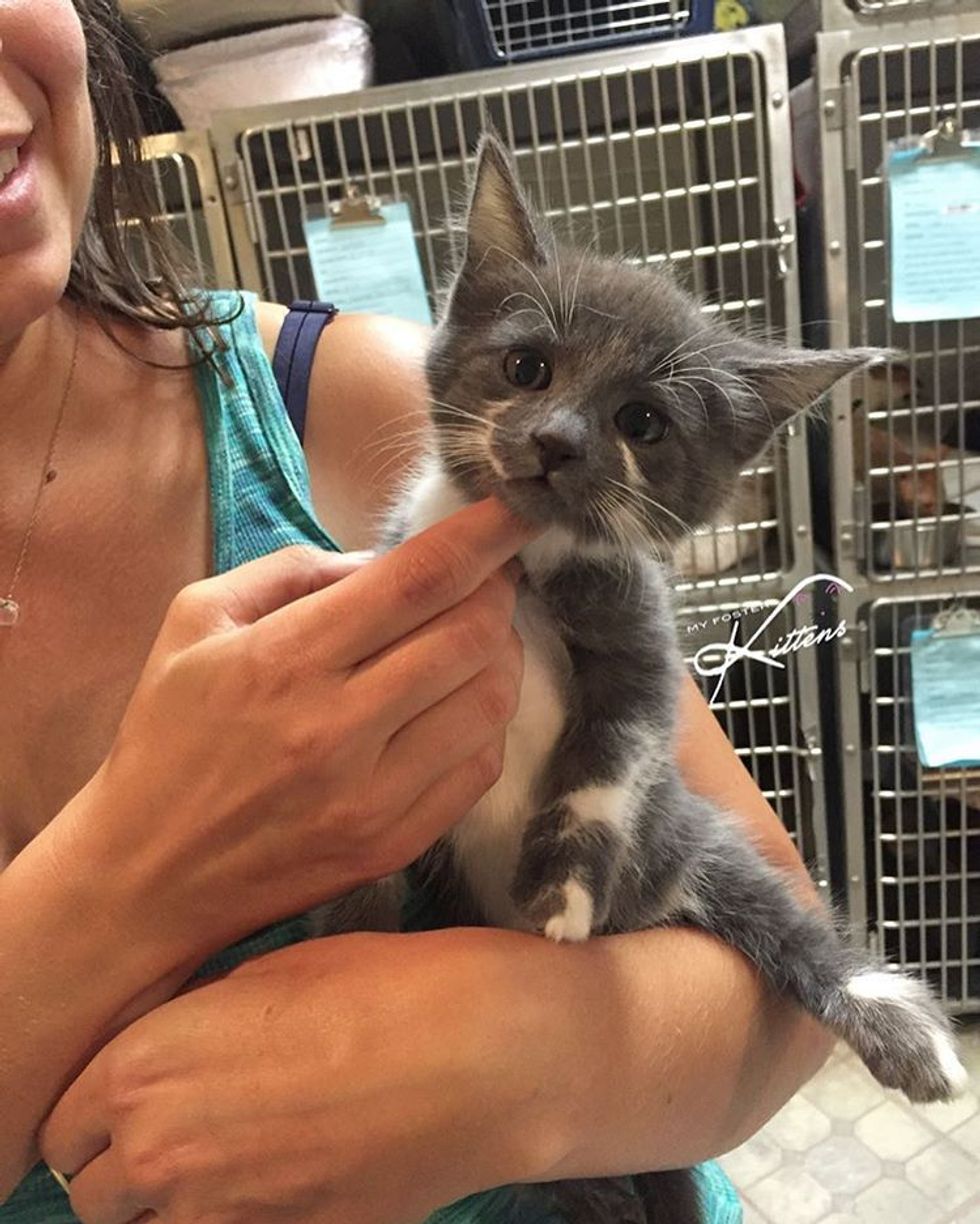 Courtesy: Nikki @myfosterkittens
A sweet little kitten Cheyenne was taken into Nevada SPCA (a no-kill shelter in Las Vegas) but she wasn't so thrilled about living behind bars. When Nikki (@myfosterkittens), a dedicated foster mom, went to see the kitties, Cheyenne made sure that she would notice her, and surely she did.
As soon as Nikki had the little fluffy girl in her arms, she was as happy as a clam. "Cheyenne was brought into the shelter and we named her because she looked like she had Native American paint on her face," Nikki told Love Meow.
Who could possibly say no to that face!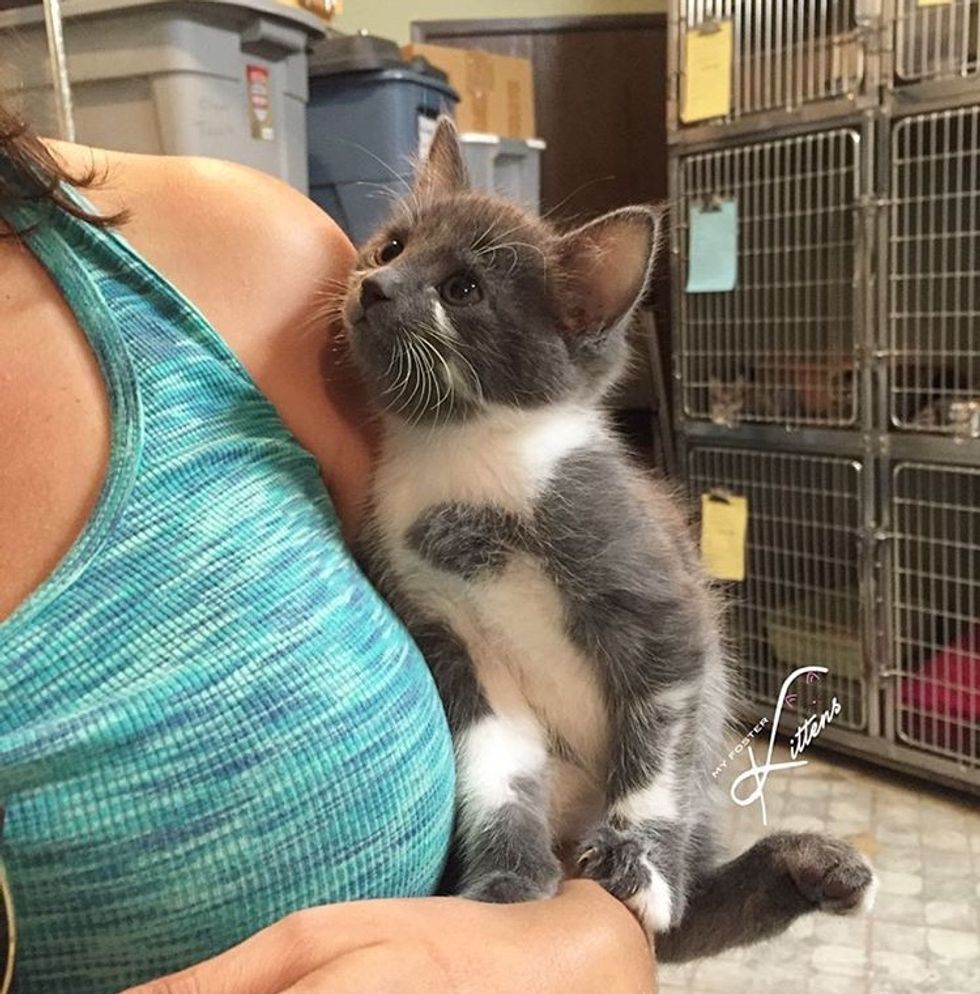 Courtesy: Nikki @myfosterkittens
Chey went home with Nikki that day. She grew and thrived, and then one day a lovely young woman, Amy (@ pearlandcheyenne), came to meet her and fell in love.
She gave Chey a forever home and the little kitty couldn't be happier!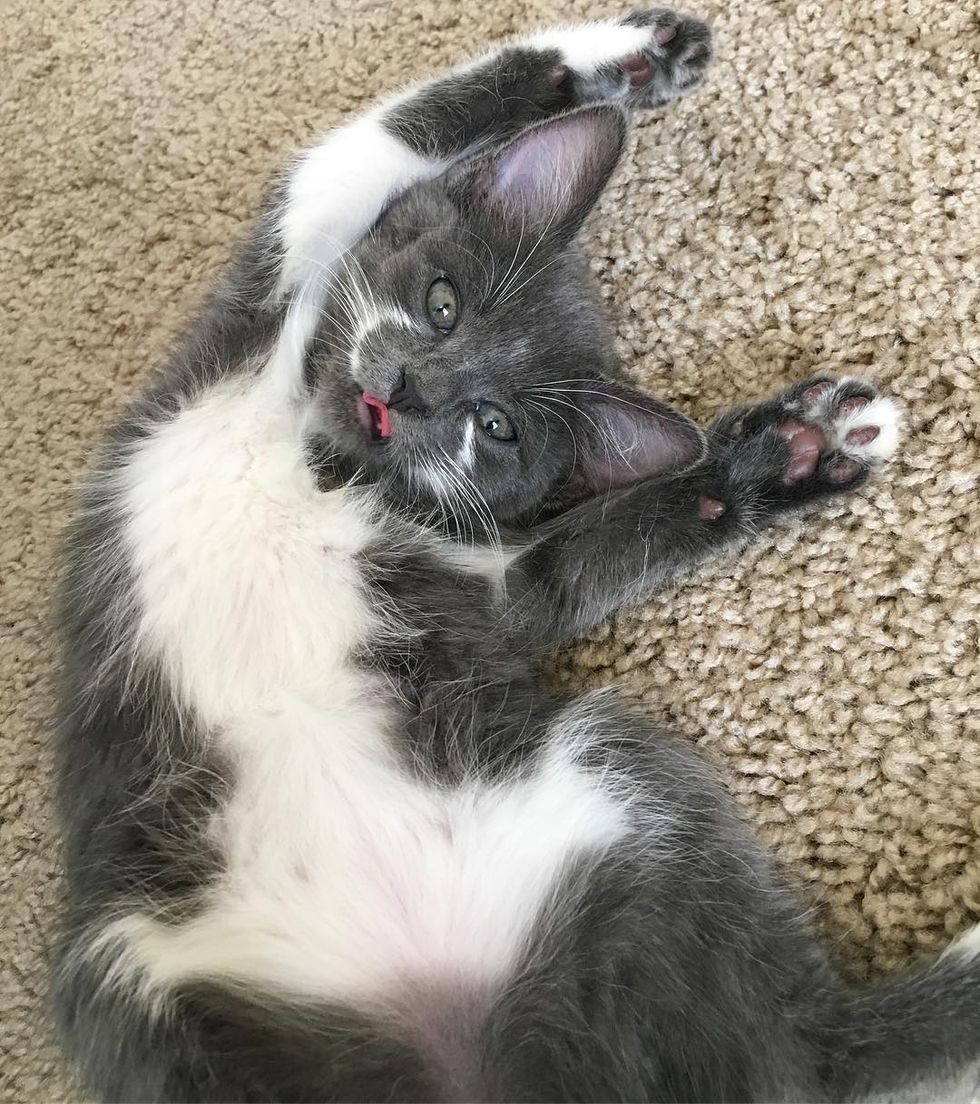 Courtesy: @pearlandcheyenne
Amy adopted another kitty, Pearl, from Nikki a few months earlier and thought they would find her a buddy to play with. "We first got Pearl and then decided she needed a friend since our older cat (Jenny) had no interest in her," Amy told Love Meow.
After the initial meet and greet, Pearl gave the little fur buddy her blessing (or laid down the law of who's the boss).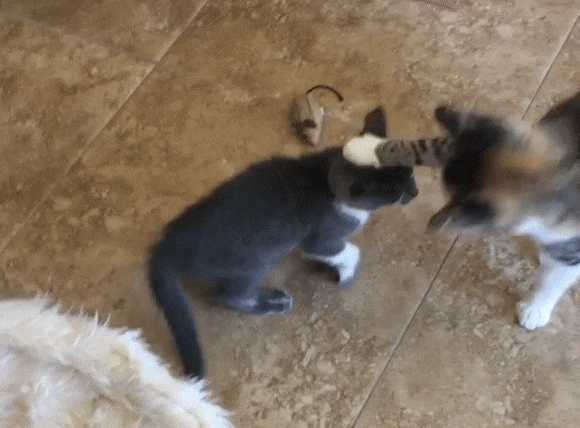 Courtesy: @pearlandcheyenne
Then something magical happened...

Chey couldn't get enough of Pearl, and Pearl adored her little sister from another mother. The house was constantly purring because of these two lovebugs. "After a couple days they were playing a bunch and after a few weeks they were snuggling together and giving each other baths," Amy told Love Meow.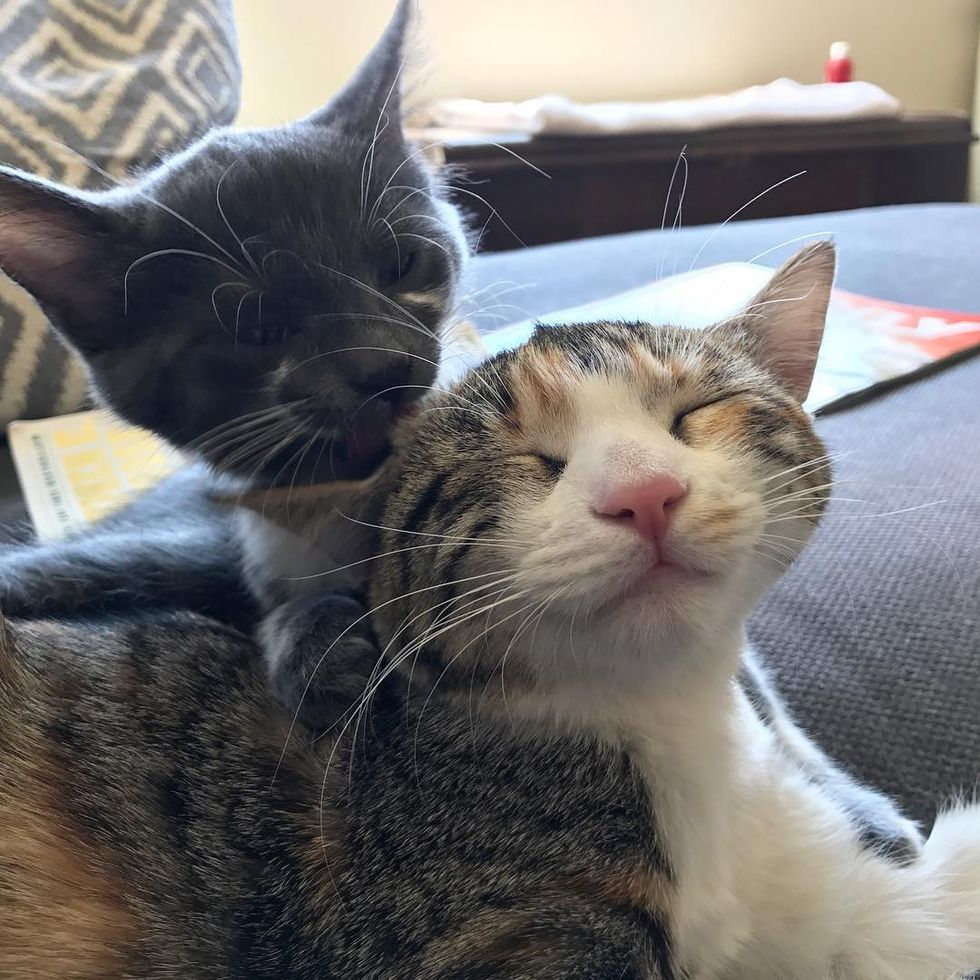 Courtesy: @pearlandcheyenne
Pearl shows Chey around the house and all the wonderful things.
One of their favorite pastimes is the Cat TV and the two are always watching something fascinating together, either being riveted by the squirrels or chattering about when they spot a bird.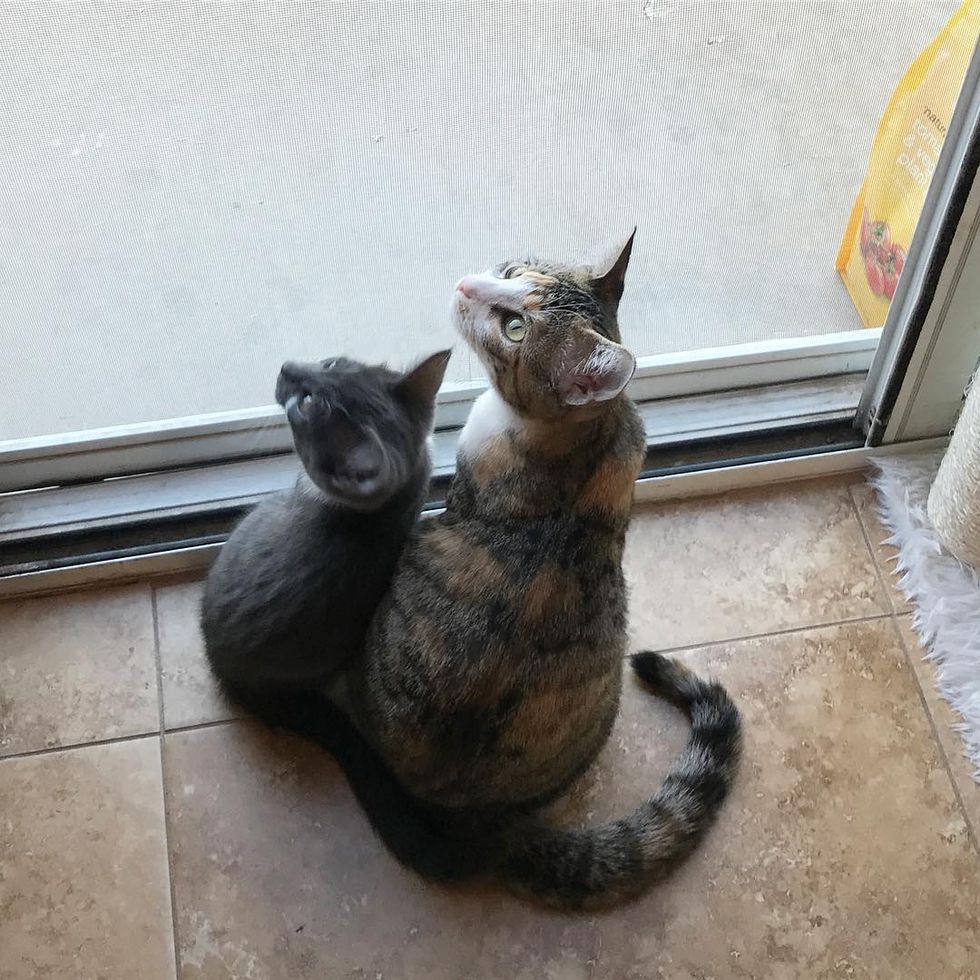 Courtesy: @pearlandcheyenne
When Pearl tries to eat and Chey wants her attention, it usually ends up being something like this.
Sweet Pearl tolerates her little sister's many antics and loves her no matter.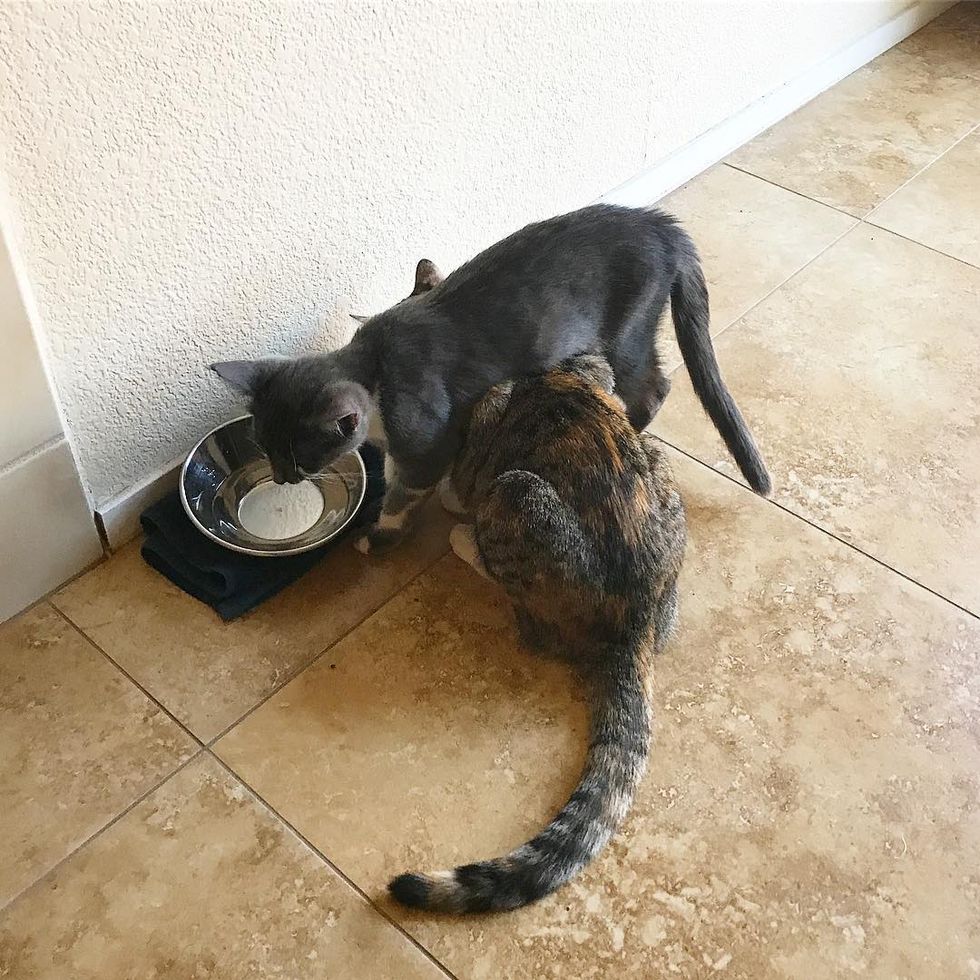 Courtesy: @pearlandcheyenne
Pearl holds down her little pesky sister for a mandatory bath.
No matter how much Chey tries to resist, her big sister wouldn't let a spot go uncleaned, including those pudgy paws.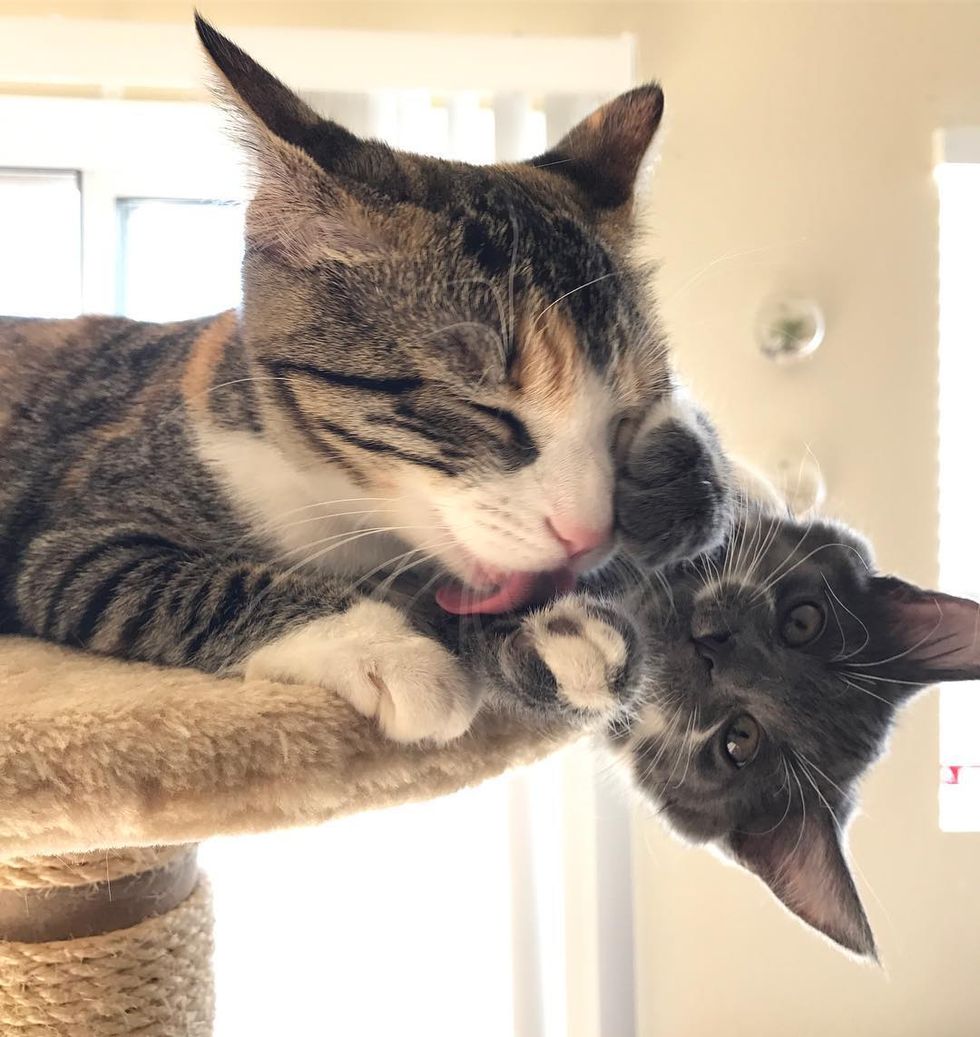 Courtesy: @pearlandcheyenne
The two gorgeous sisters are ruling the roost.
Pearl has taken Chey under her wing, teaching her how to be a cat and cuddling her every night to sleep.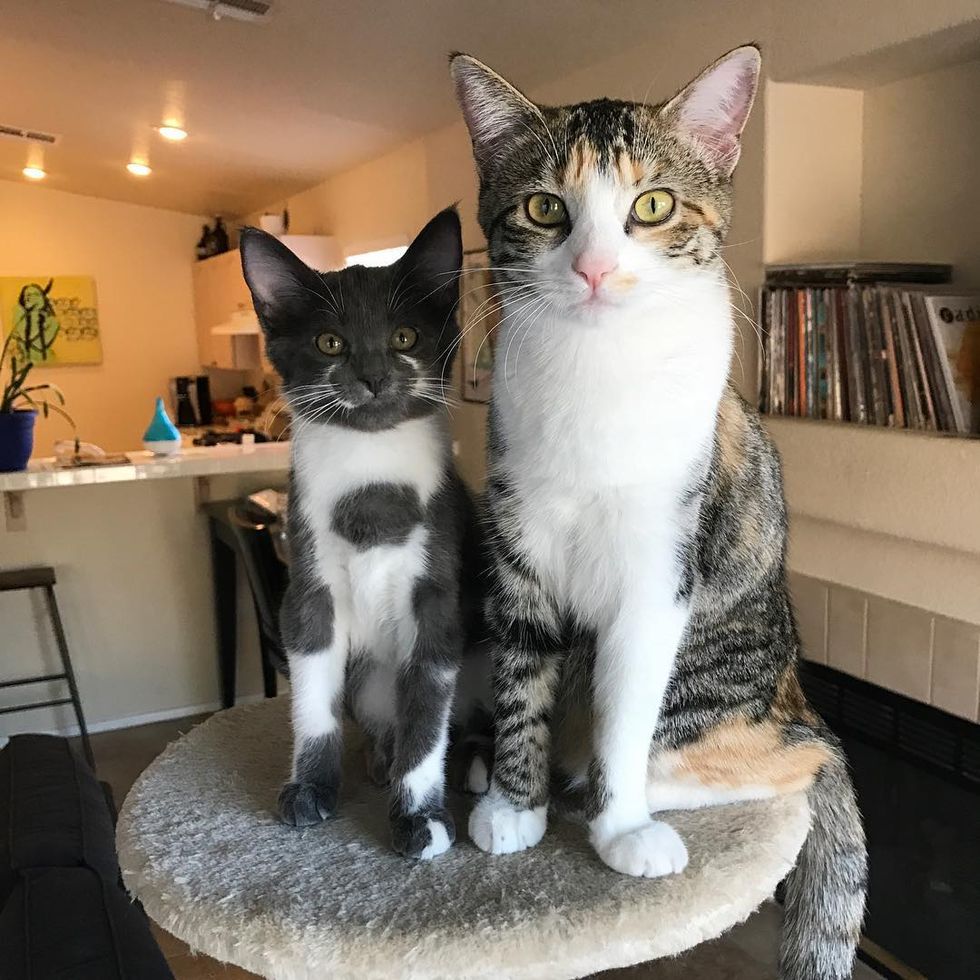 Courtesy: @pearlandcheyenne
They are constantly snuggling with each other if they are not eating or playing.
"Such a dream come true. It makes me beyond happy how close they have become!" Amy said.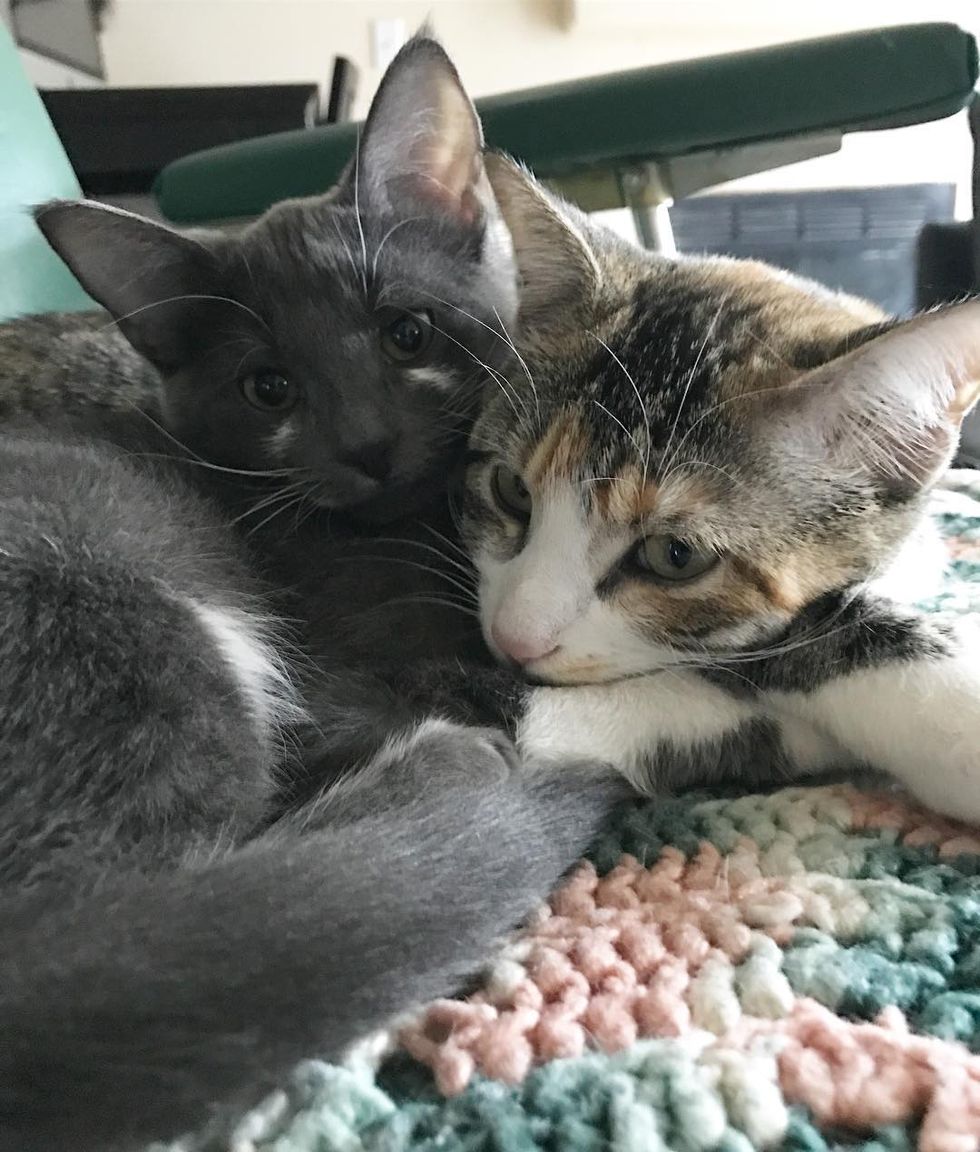 Courtesy: @pearlandcheyenne
Pearl grabs her best friend and pulls her closer to her arms.
These two besties never cease to amaze their humans with their love and strong bond.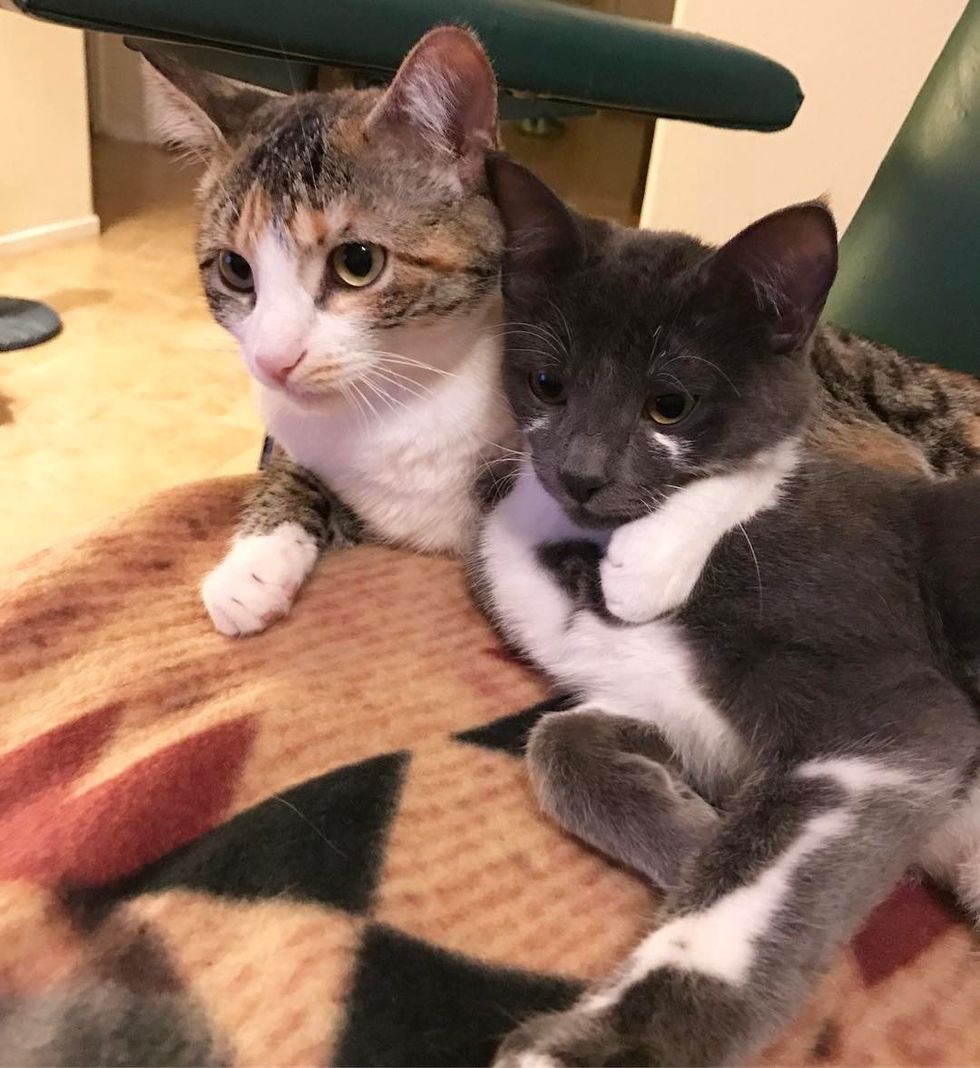 Courtesy: @pearlandcheyenne
Chey has grown up so much since she joined the family.
She's the same size as her loving sister now, and their bond only gets stronger.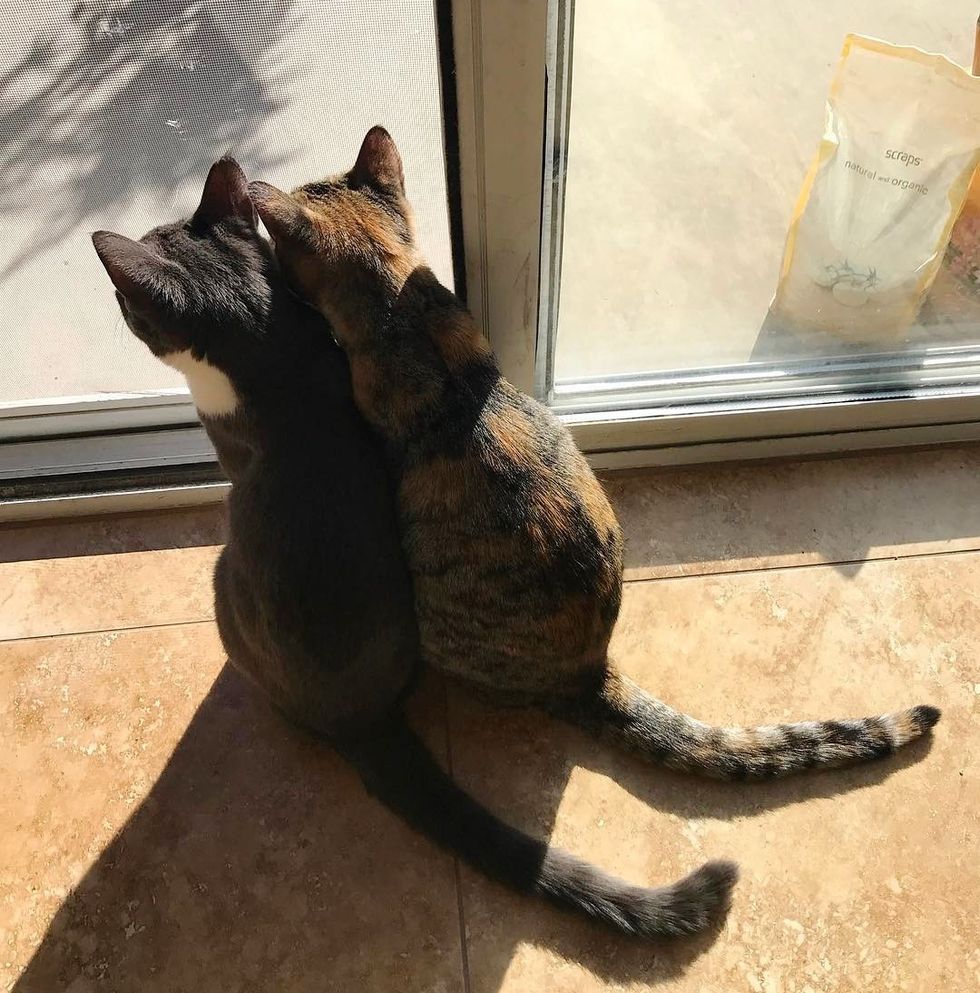 Courtesy: @pearlandcheyenne
Bath time!
Share this story with your friends. Follow Pearl and Cheyenne on Instagram.

Related story: Shelter Kitten Helps Man Propose As His Messenger