Rescuers heard kitten cries from a brickyard and were surprised by what they discovered in a stack of cardboard boxes, bricks and pallets...
Meet the brickyard kittens.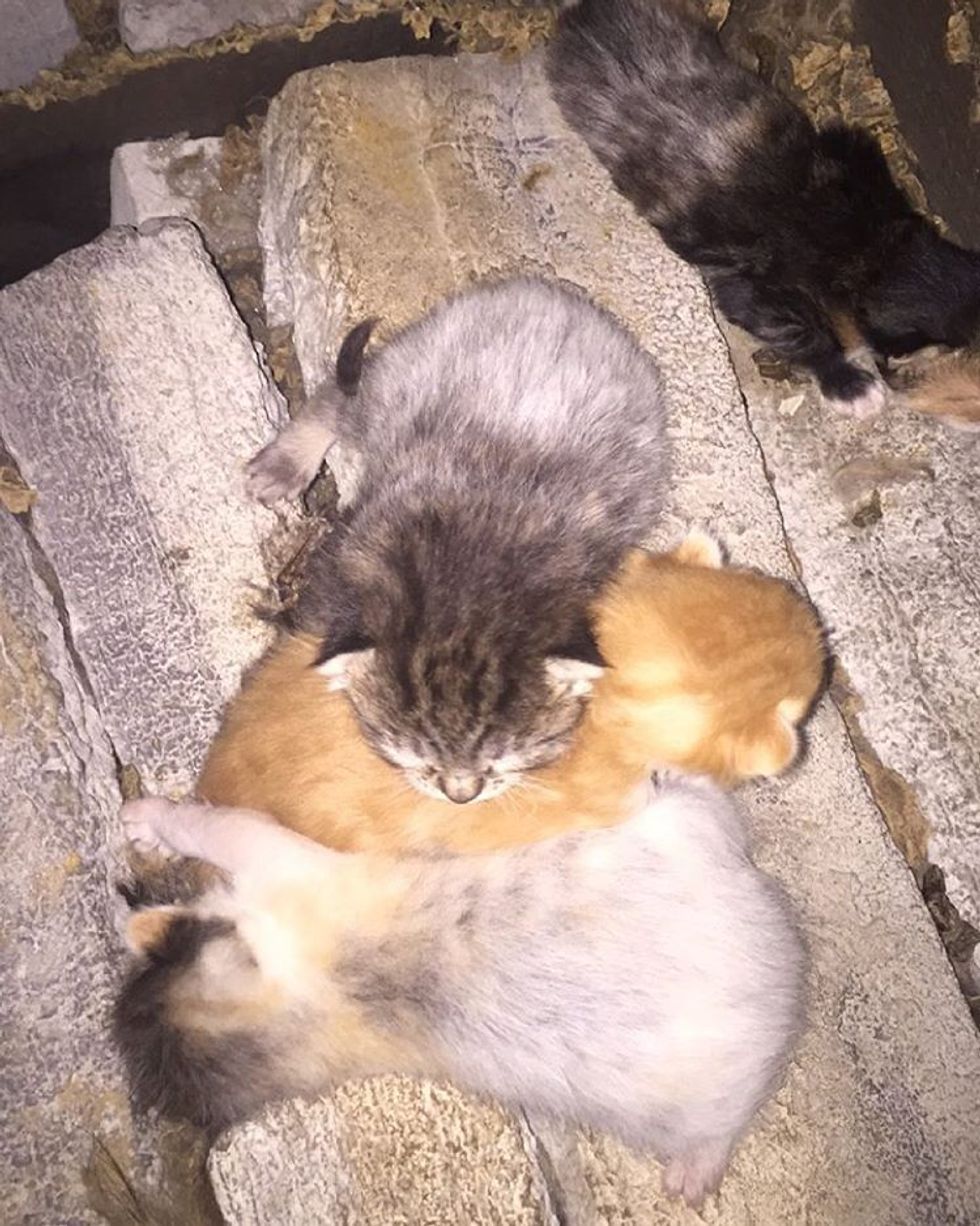 Courtesy: Malia @dammitmalia
Nikki and Malia, both volunteers for C5, a local TNR organization, were on a mission to save a feline family from a brickyard.
"At 5:30 AM while I was picking up traps I set overnight, I heard the faint cry of a newborn kitten. It was somewhere in a huge shed at a brickyard. There were pallets on top of pallets of bricks and stones...a million places a kitten could be hiding," Nikki shares with Love Meow.
Malia came to assist her and that's when she spotted a glimpse of eyes peeking through a hole in a pallet. She turned on her flashlight to get a good look at the whereabouts of the mama and her babies.
The mama immediately ran off. The kittens were living in a pallet full of bricks. "With one of the workers' help, we cut into the pallet to find some very young kittens living inside. Unfortunately two had already passed," Malia told Love Meow.
They waited for the mother cat to come back. 30 minutes later, Nikki got her and reunited her with her babies. But little did they know that the mama cat is quite special.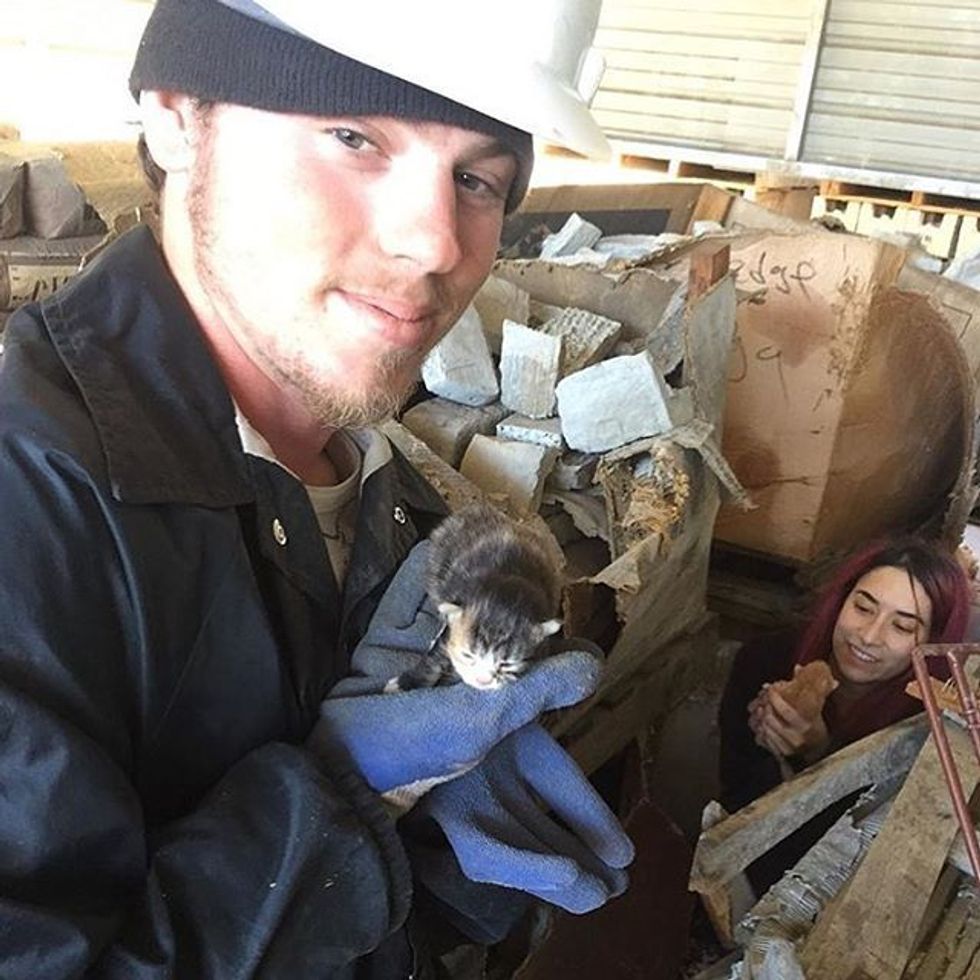 Courtesy: Malia @dammitmalia
Despite being feral, mama started to accept help when she realized that the humans were providing shelter, food and warmth to her babies.
Each day Malia was able to get a bit closer to mama, and she soon realized that her eyes looked different.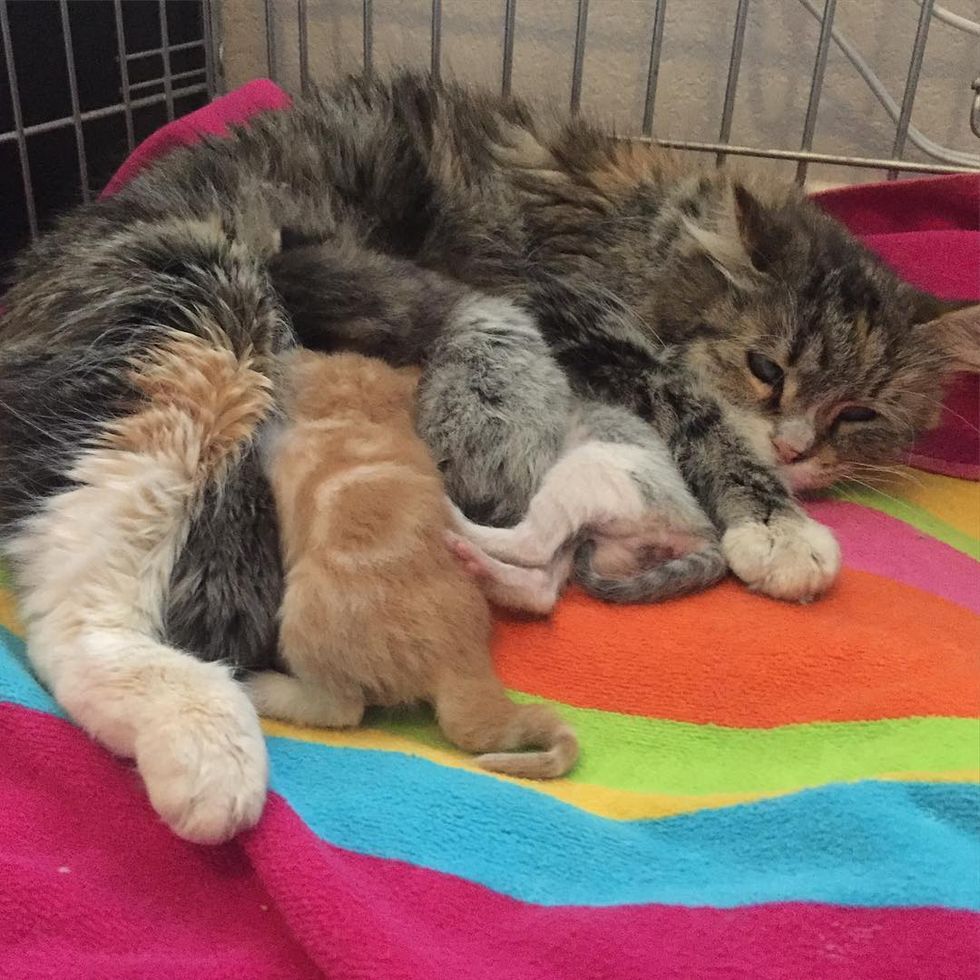 Courtesy: Malia @dammitmalia
"It turns out that their mama is blind, so it is absolutely amazing that she has managed to live outside in a feral community and fend for herself, as well as her babies," she said.
They named her Cordelia.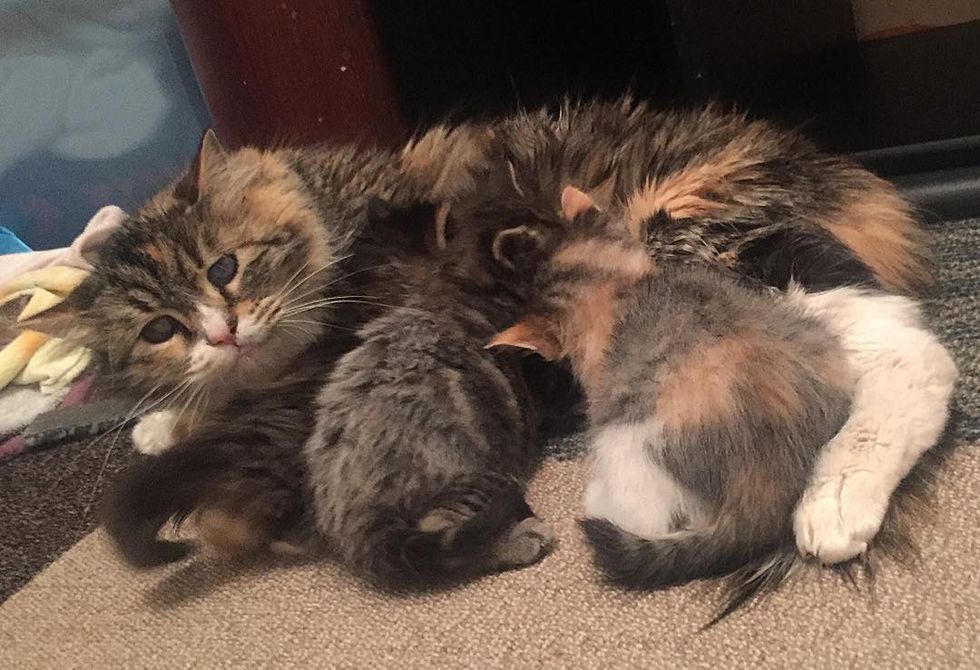 Courtesy: Malia @dammitmalia
No more living in the brickyard.
Malia set up a nursing room for Mama Cordelia and her babies as she demanded privacy when it came to nursing.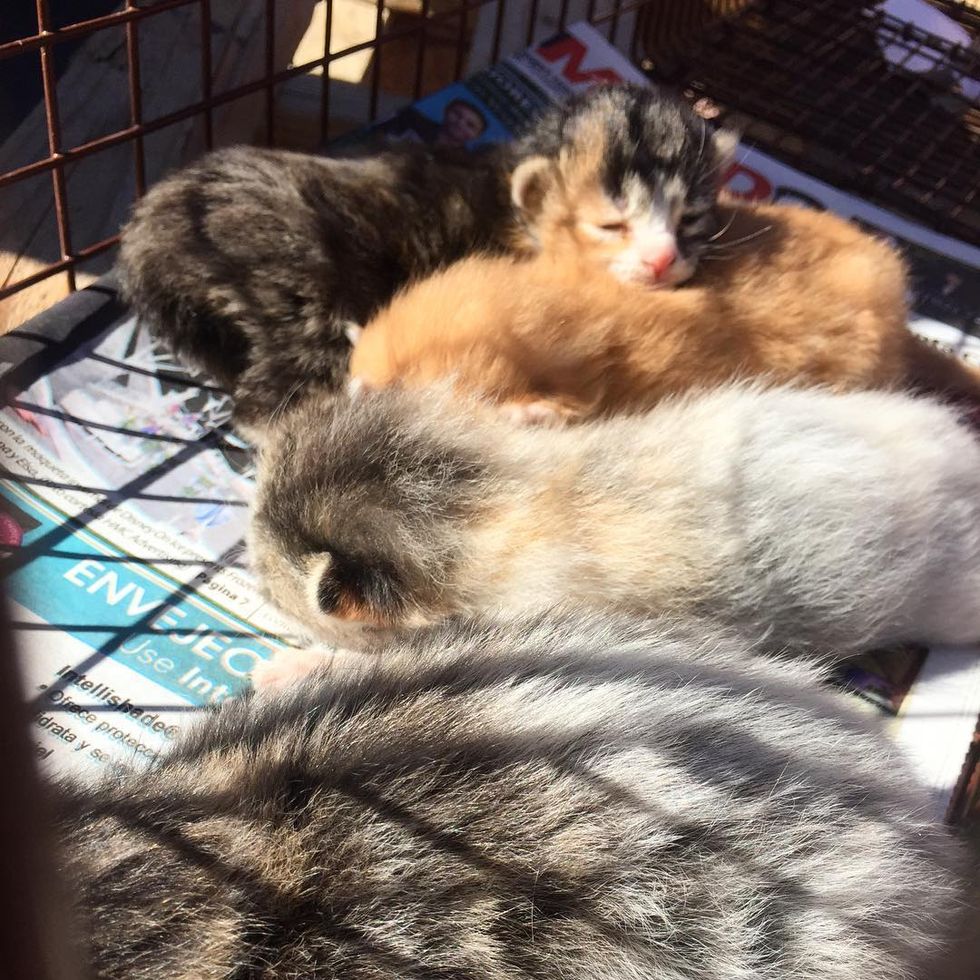 Courtesy: Malia @dammitmalia
"Mama and I had a mutual understanding that between about 9pm-6am, she got free undisturbed time with her babies, so I didn't want to bother her too much," Malia said.

The little ones blossomed at their foster home. Malia socialized them on a daily basis to prep them for their forever homes.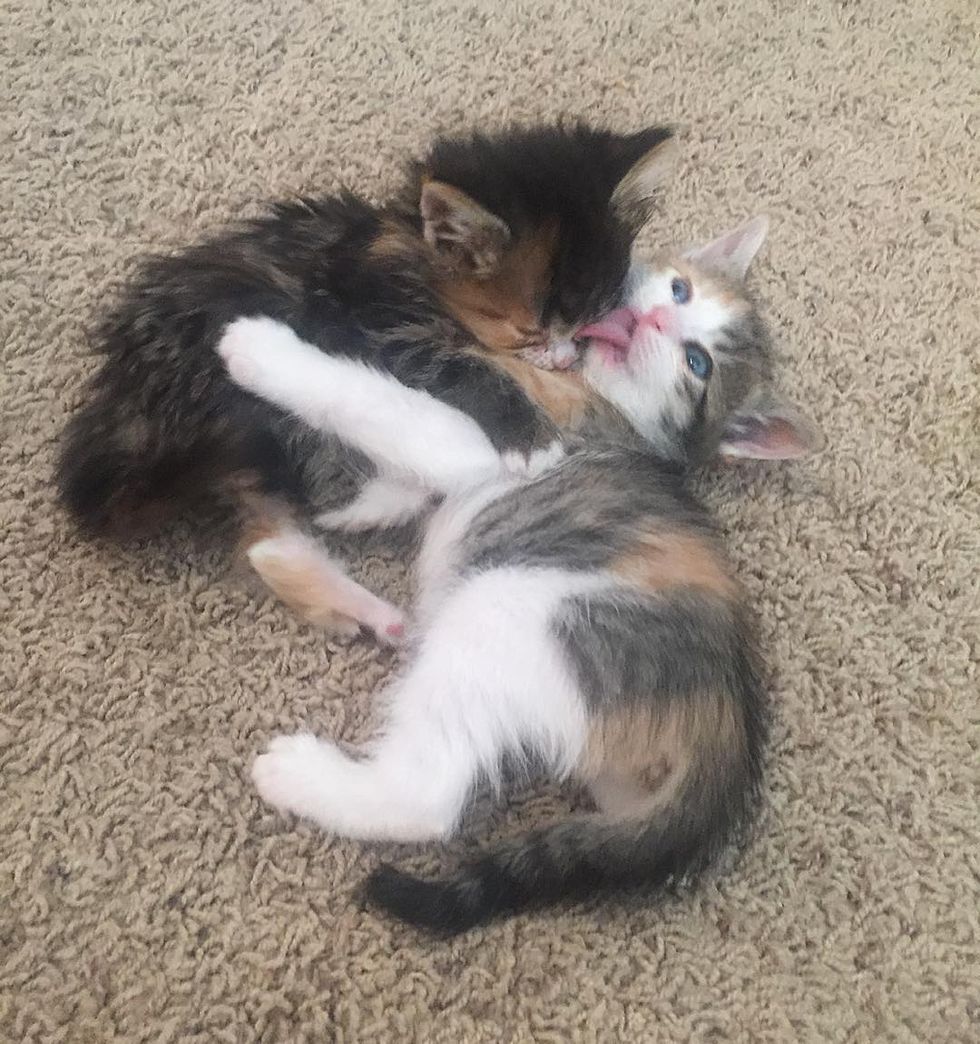 Courtesy: Malia @dammitmalia
They grew by leaps and bounds and were full of purrsonality!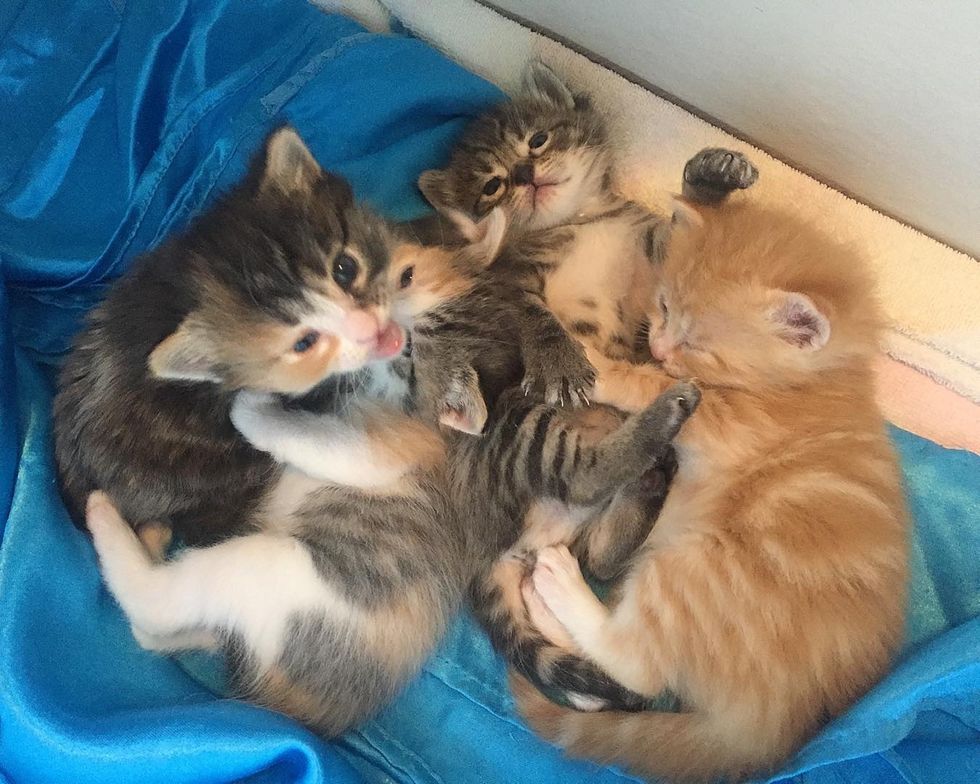 Courtesy: Malia @dammitmalia
Cordelia may never be a cuddly house cat, but she is so thankful to know that her babies are in good hands.
Mama gives her fosterer a "Thank you!" from a distance.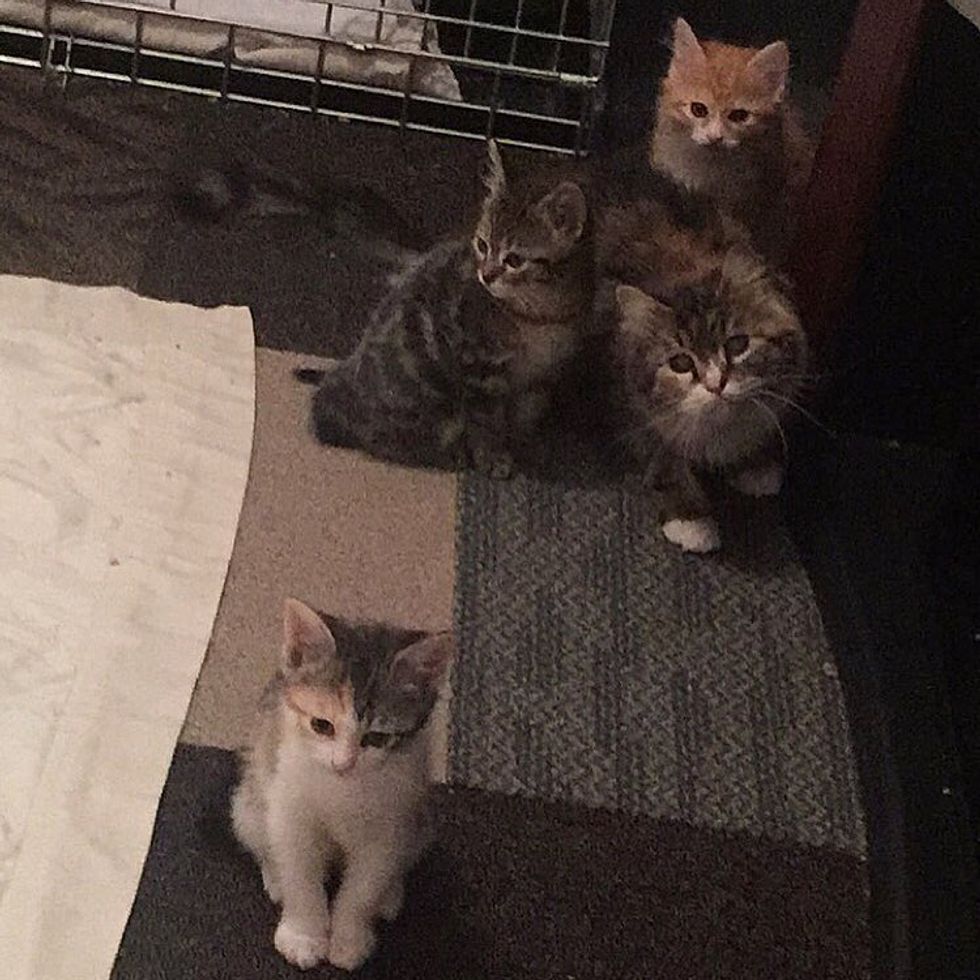 Courtesy: Malia @dammitmalia
All the kittens were adopted into loving homes. The only boy, Timmy the ginger, succumbed to FIP (an incurable disease affects cats) but he got to experience a wonderful home and was surrounded by love.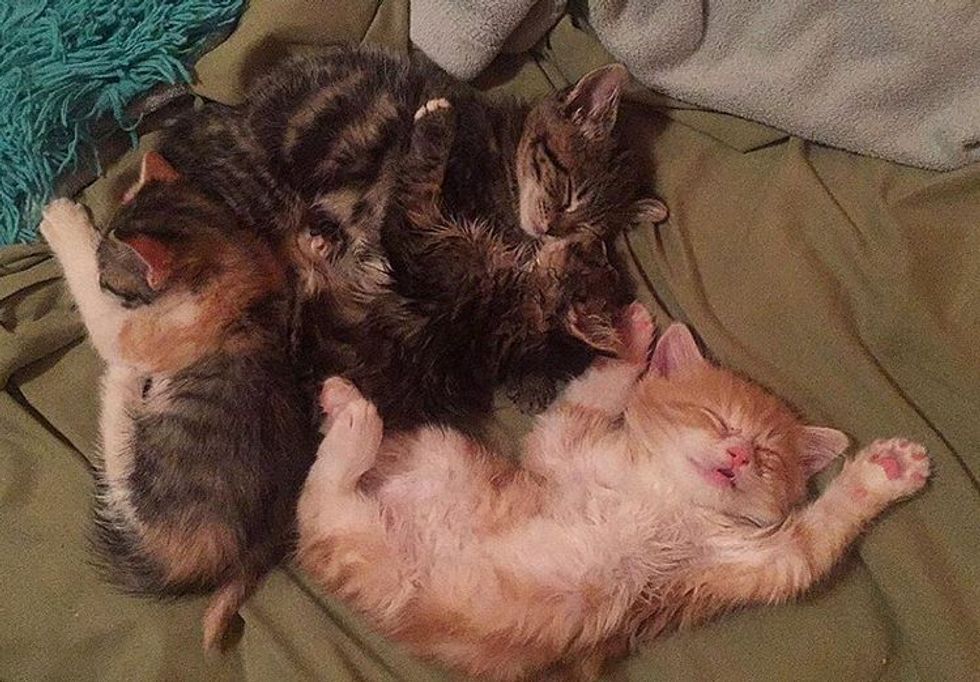 Courtesy: Malia @dammitmalia
"The mama ended up being partially blind, and so once the kittens were weaned, instead of returning her to the brickyard (she was really never going to be happy indoors) she was rehomed here as my resident feral cat," Malia told Love Meow.
Now Cordelia lives on the property, gets lots of food and fresh water every day, and has a couple insulated homes where she can sleep and relax.
Sweet Cordelia knows she's found her home!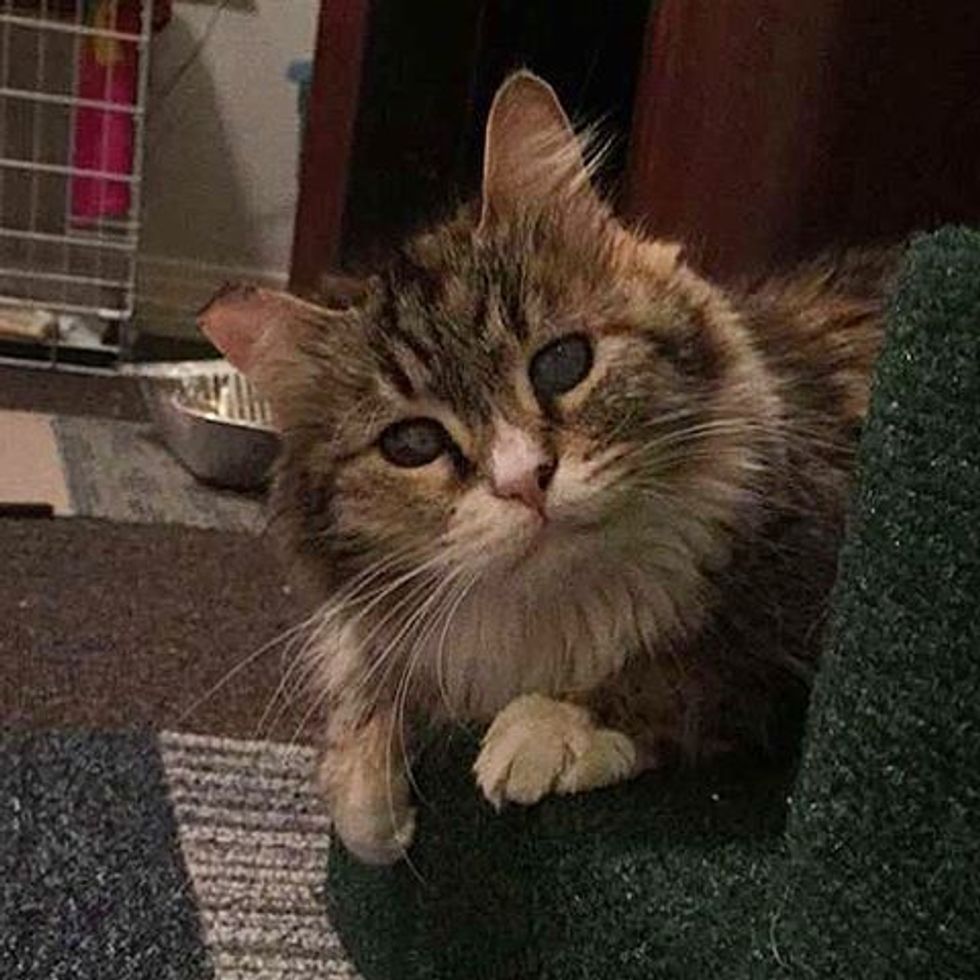 Courtesy: Malia @dammitmalia
All the other cats at the brickyard were TNR'd.
Share this story with your friends. Follow Malia's fosters on Instagram and Nikki's fosters on Instagram.
Related story: Cat Mama Found Protecting Her Kitten in Storm Drain, Waiting for Someone to Rescue Them…