Two orphaned kittens were found huddled up in a bush at a garden without a mother in sight.
They were just skin and bones but with a second chance at life, things began to turn around.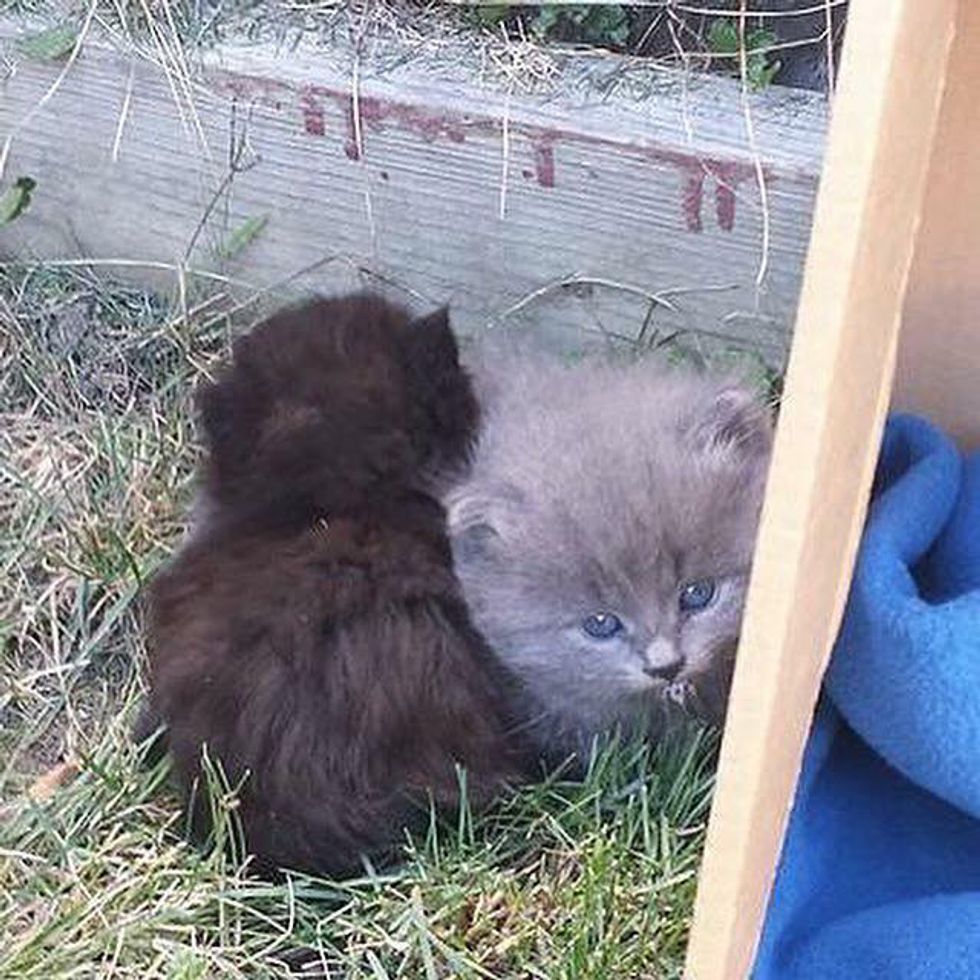 Chatons Orphelins Montréal
Katia from Montréalheard the tiniest squeaks coming from a garden. Upon investigation, she found two little feline siblings in a bush, meowing for their mother. They were barely three weeks old huddled up to each other for warmth.

She waited for the mother cat to return but after many hours, the mama cat was nowhere to be found. The weather was too cold for the kittens to bear, so Katia took them in and contacted Chatons Orphelins Montréal for help.
"When they arrived, they were very skinny and dehydrated behind all the fur. The little girl was trembling in cold and weighed just half the size as her brother," Celine Crom of Chatons Orphelins Montréal shared with Love Meow.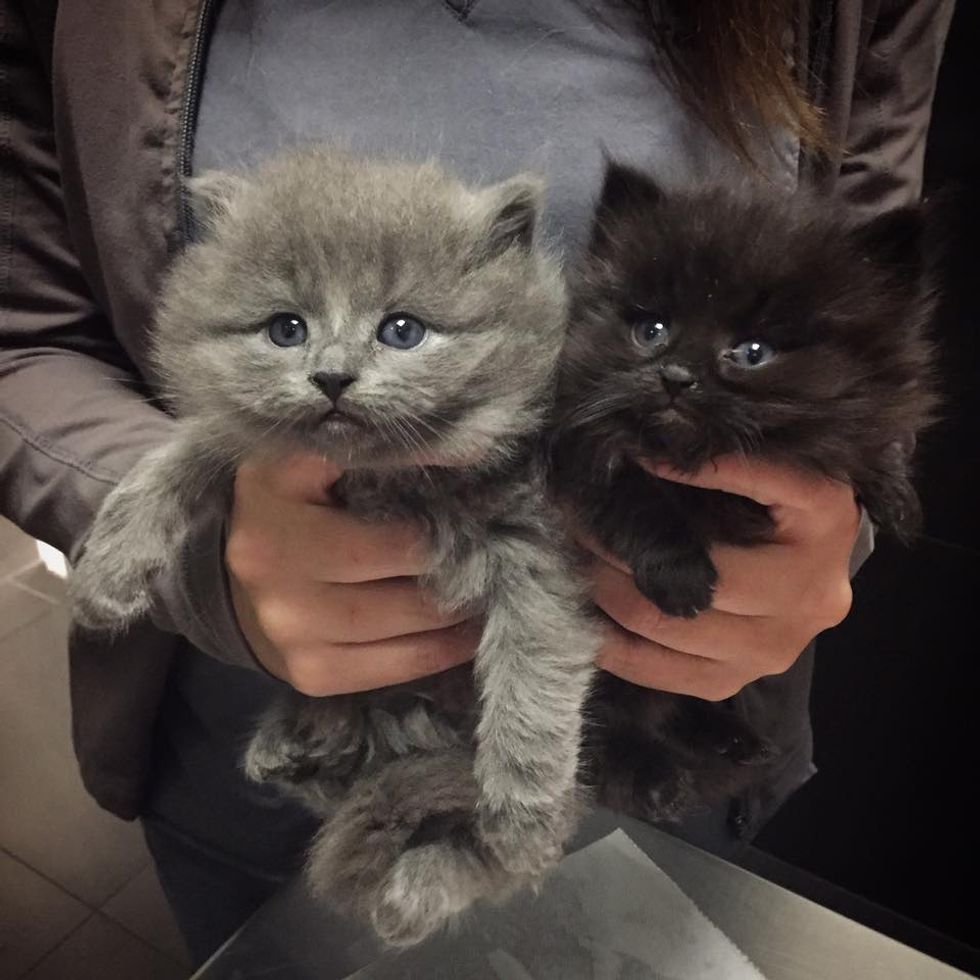 Chatons Orphelins Montréal
They immediately started feeding her, and the hungry baby was eating like a champ.
"She threw herself on the bottle and started scarfing down the food because she was hungry. We warmed her up and she started to fall asleep."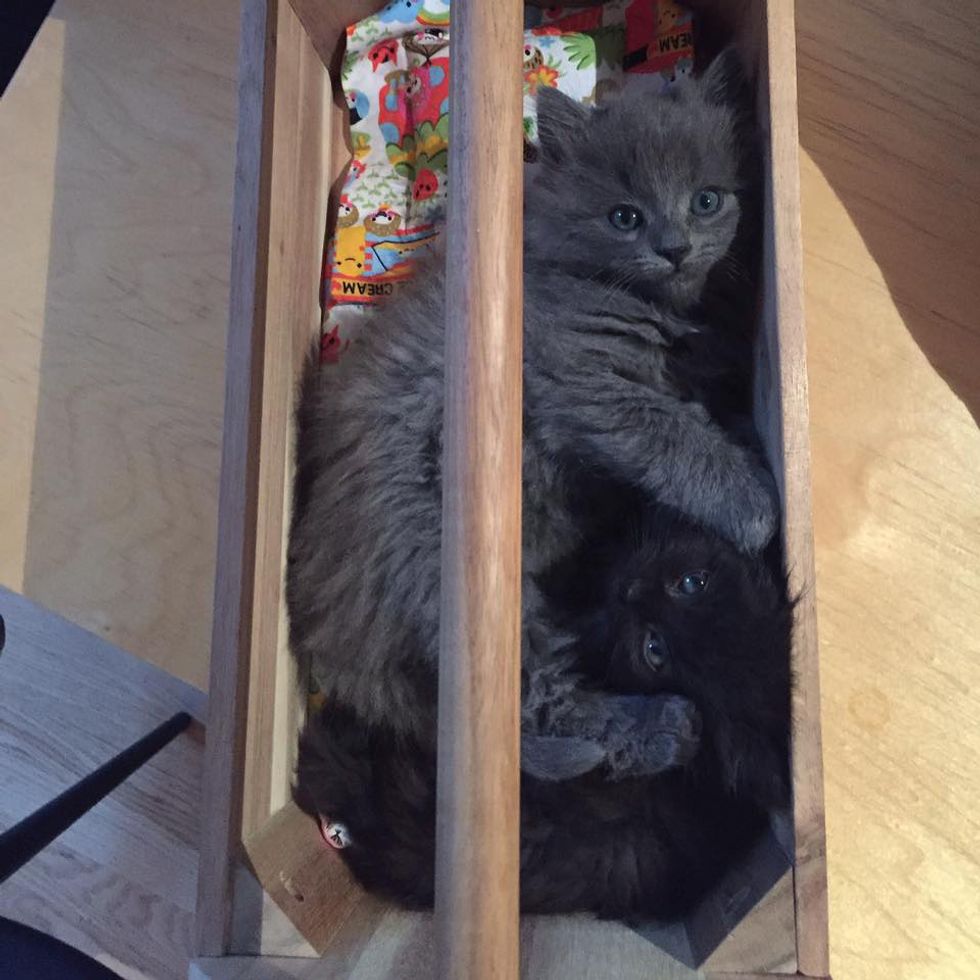 Chatons Orphelins Montréal
Erica, an experienced fosterer, took the fragile little kittens into her care. Each day she saw them grow a bit bigger and stronger.
In just two weeks, the kittens put on weight and gained a lot of strength. Their playful side started to show.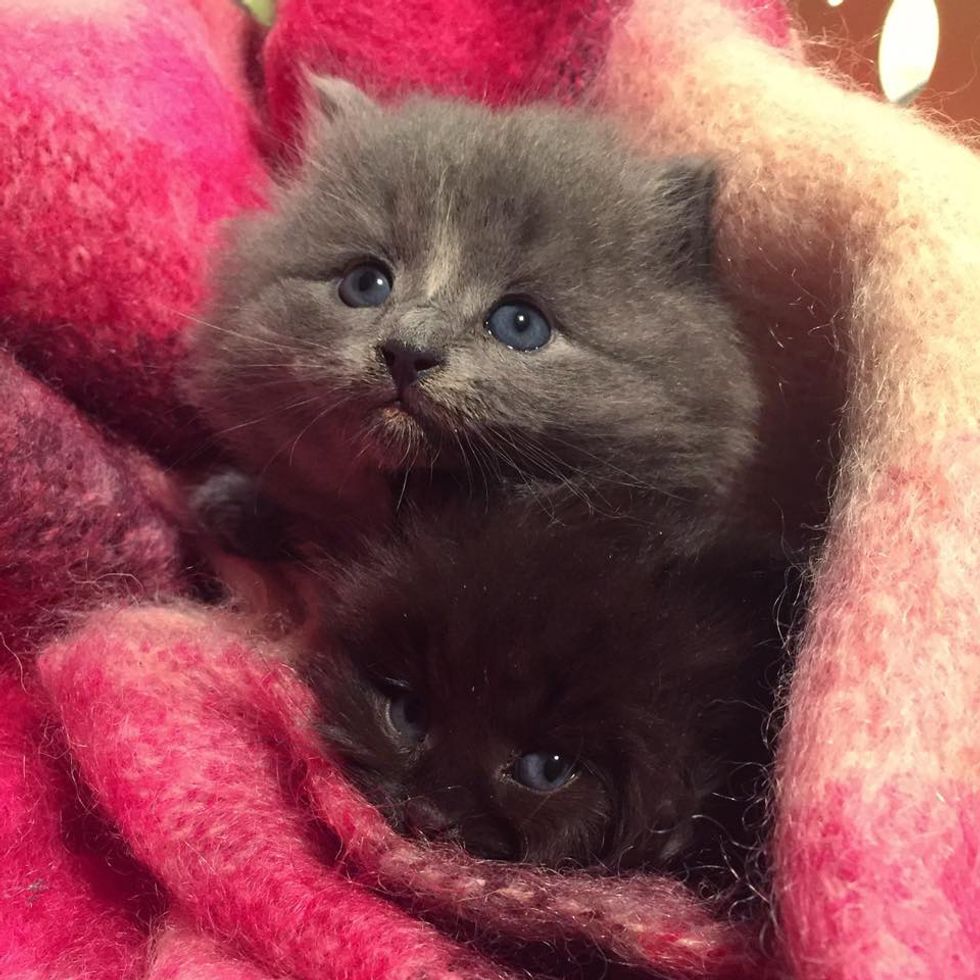 Chatons Orphelins Montréal
"At five weeks old, they were able to make their transition to soft food. The two kittens received great care and were nursed back to health."

Cuddling with their foster mom.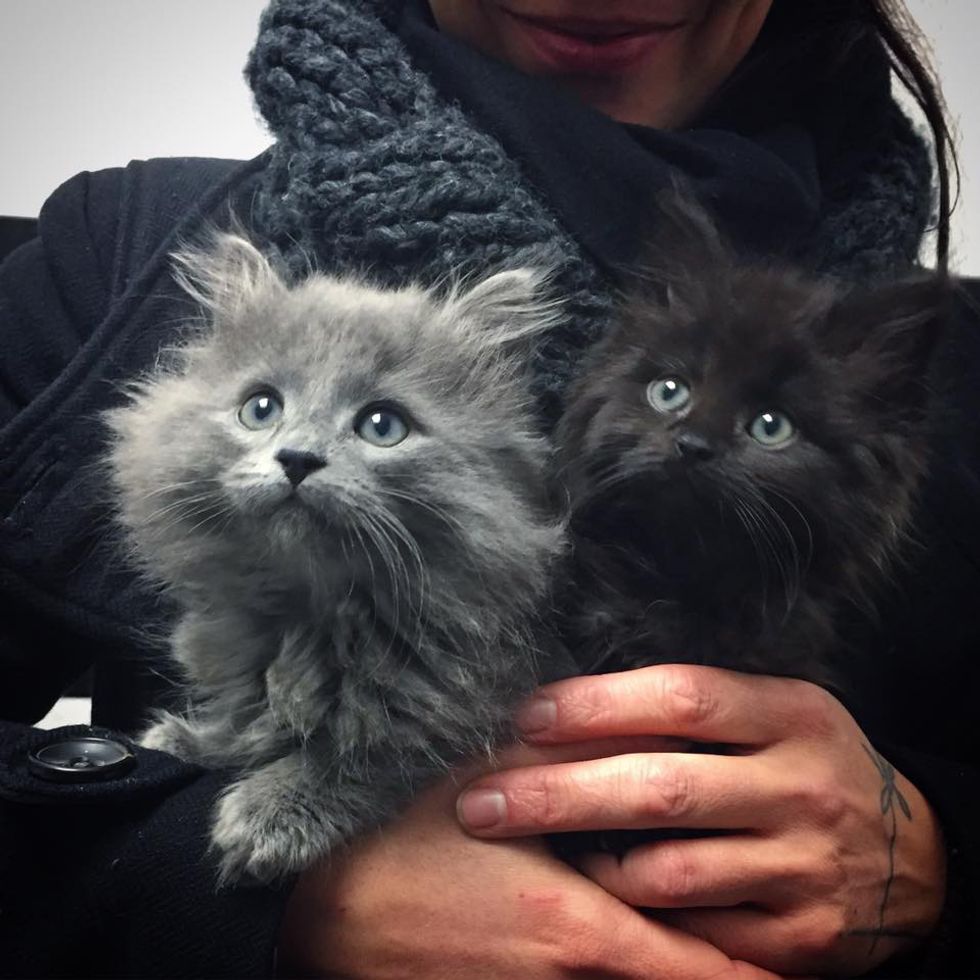 Chatons Orphelins Montréal
"They are totally inseparable and both have grown into fluffy little kitties."
The black kitty is shyer of the two, while her brother is very curious and likes to check out everything that moves.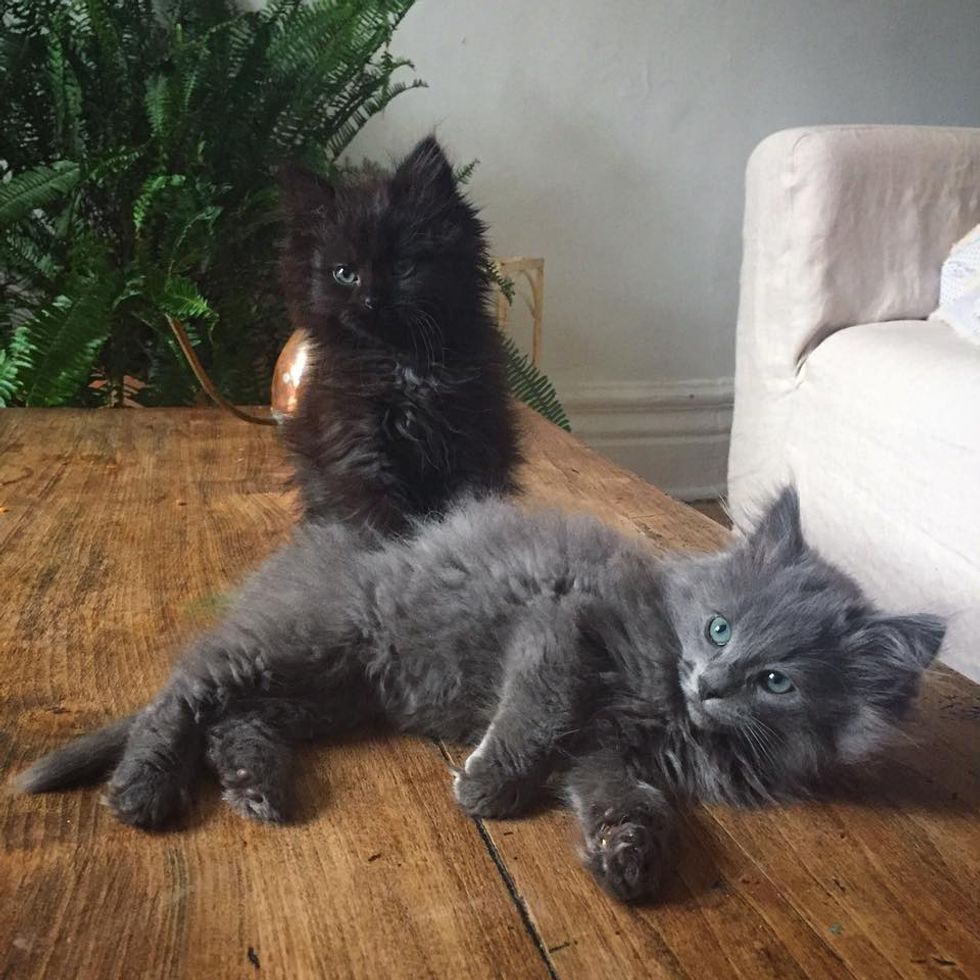 Chatons Orphelins Montréal
"They are very close and have great energy together. They sleep on each other and follow each other around the house. They're kind, sweet and affectionate."
The kitties were named Tossia and Yuri!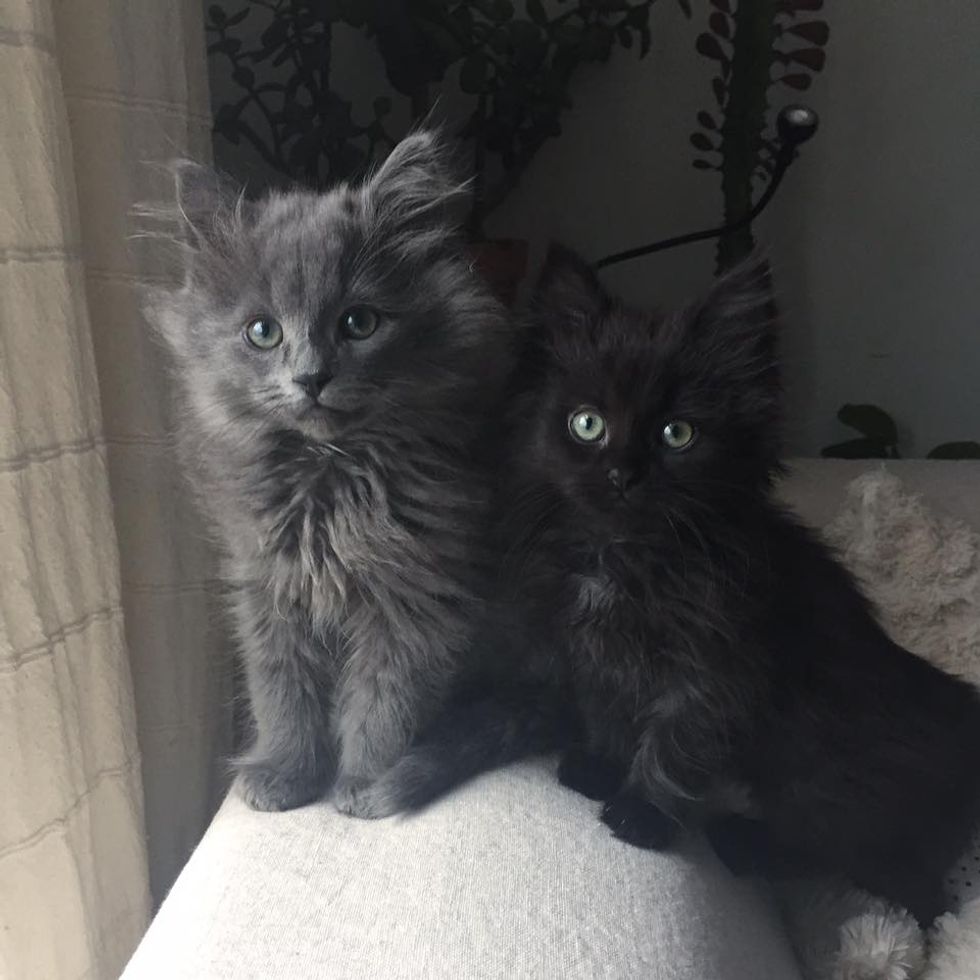 Chatons Orphelins Montréal
At 10 weeks old, they have grown into the fluffiest furballs!
When they were big enough for adoption, their foster mom, Erica, couldn't let them go as the feline siblings had crept their way into her heart.
Tossia and Yuri are now permeant members of the family, living life to the fullest.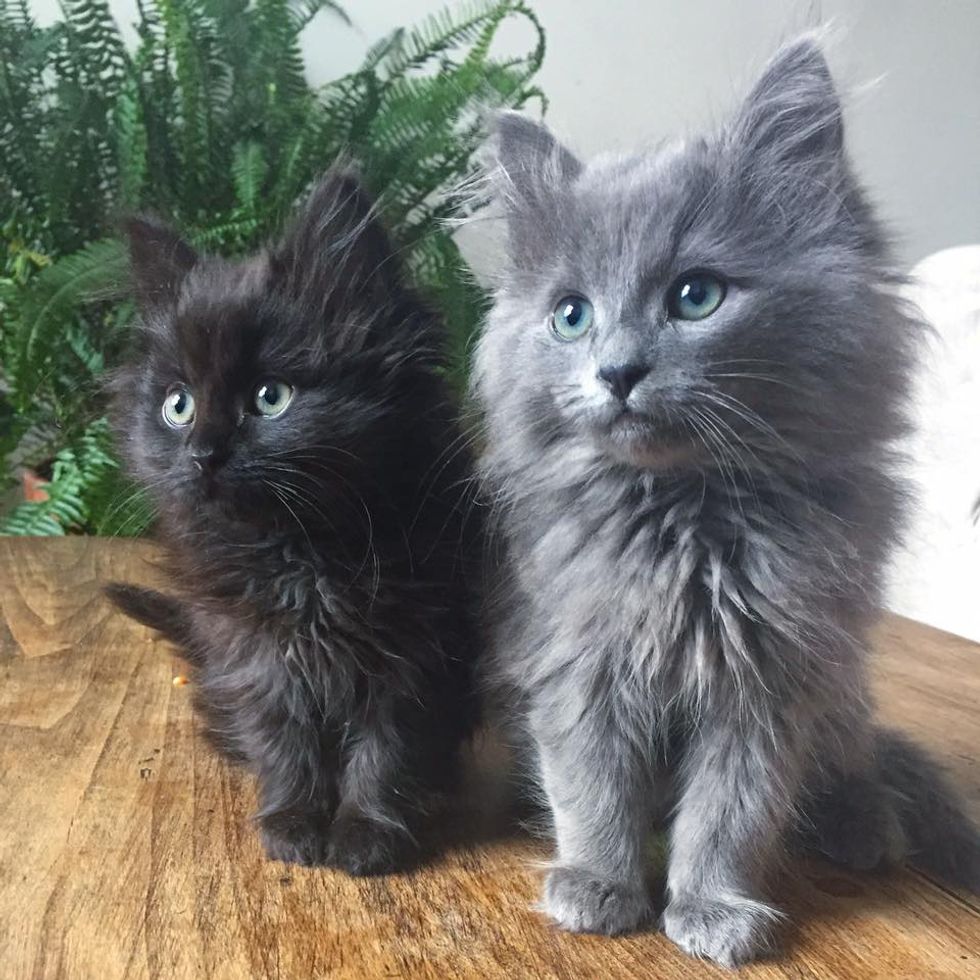 Chatons Orphelins Montréal
Share this story with your friends. If you would like to support their rescue efforts, click here to see how you can help. Follow Chatons Orphelins Montréal on Facebook.
Related story: Kittens Found Wrapped Around Their Trembling Sister, Keeping Her Safe