A rescue kitten and a rescue pup shared a very special bond when they met each other at the shelter.
Chompers and Ruggles are two tiny friends who have amazing stories. And they couldn't be more adorable!
[Scroll down for video]
Little Chompers was found by herself under a porch when she was just two days old.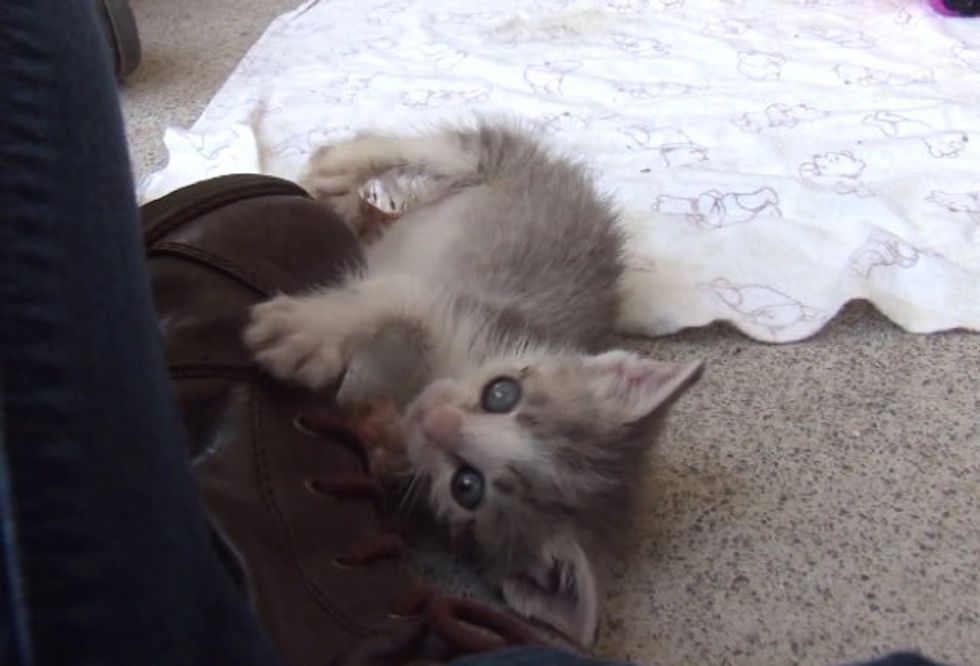 Ruggles a tiny shih-tzu was rescued from a puppy mill bust. When they met at the shelter, they quickly became friends!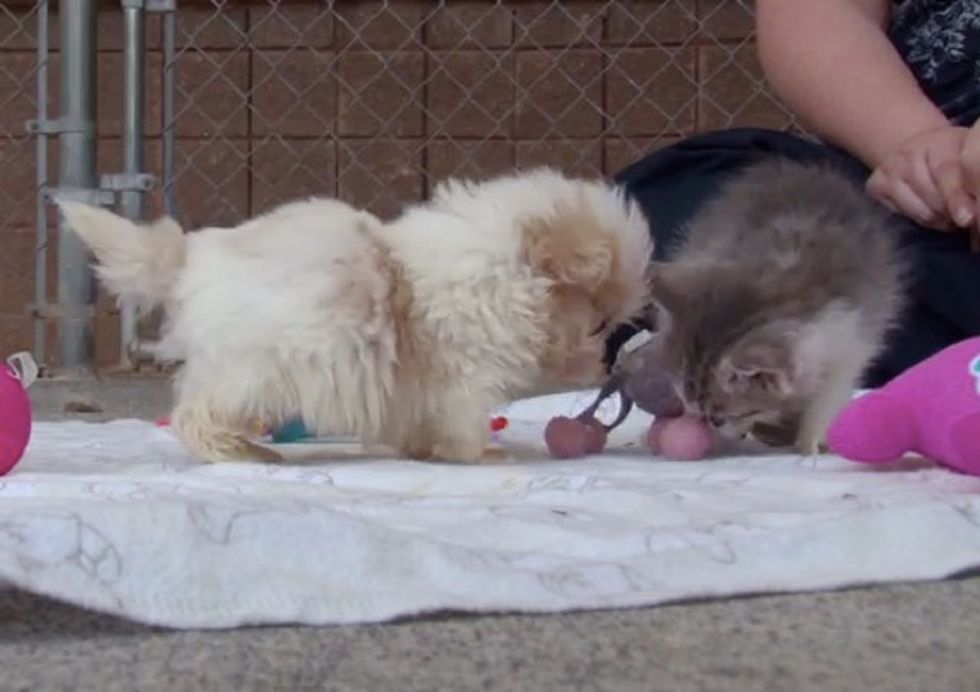 Chompers is curious about this "weird looking kitty!"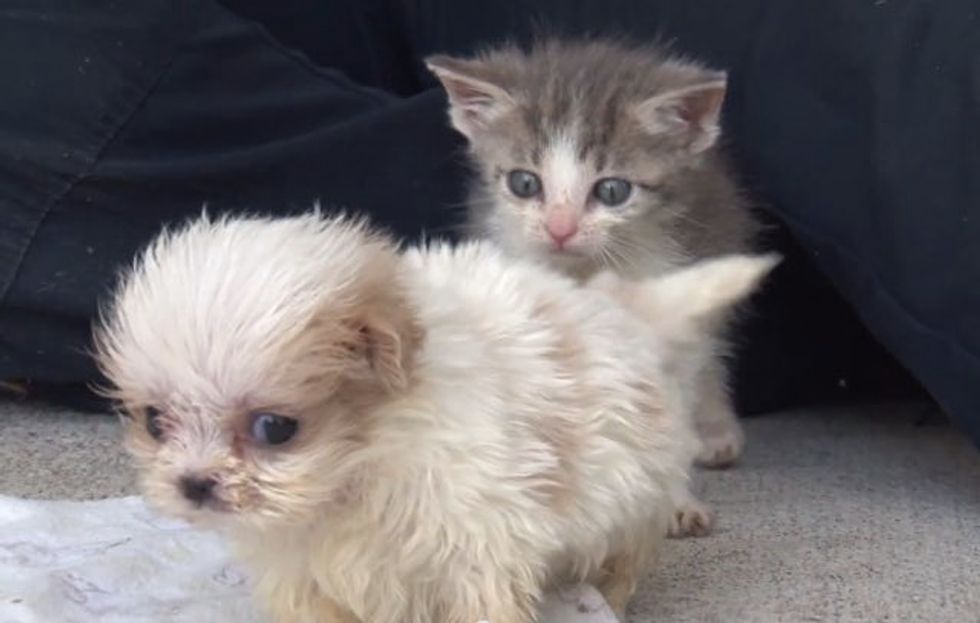 Ruggles nuzzling affectionately with Chompers.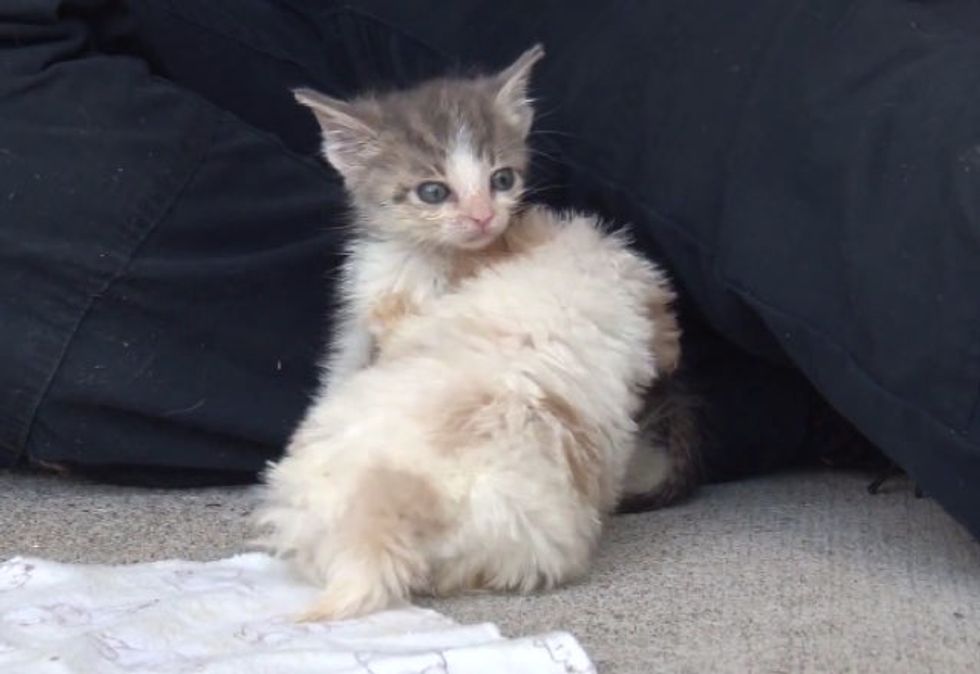 WATCH VIDEO: Rescue kitten and puppy become friends at shelter
Despite their rough start to life, Chompers and Ruggles are both happy and healthy and were adopted to loving forever homes.
Ruggles is now an official ambassador for the Cherokee County Animal Shelter, the shelter that rescued him from the puppy mill.