Many black cats find themselves to be one of the last picks at the shelter, but they are wonderful cats with so much love and fun. Meet Norma. She has brought much joy and luck to people around her.
Norma is one of the three kitties named Easterbrooks who came to Laurie C.'s Itty Bitty Kitty Committee as little energetic fosters. Norma is the only black kitten in her litter without the white bib like patch like her siblings, but the gorgeous furry girl knows exactly how to steal people's hearts with her sweet nature and lots of purrsonality.
"Norma LOVES being belly-side up and will play, and play, and roll around and wave those little arms and bear paws at you. She's pretty adorable when she's just sitting still, but once she gets all wiggly, oh my gosh, her cuteness grows exponentially," wrote Laurie on her blog.
Thanks to Laurie, Norma and her siblings have all found their forever homes. Norma was adopted with her brother Thurston. Today they are living happily together and very loved.
Meet Norma!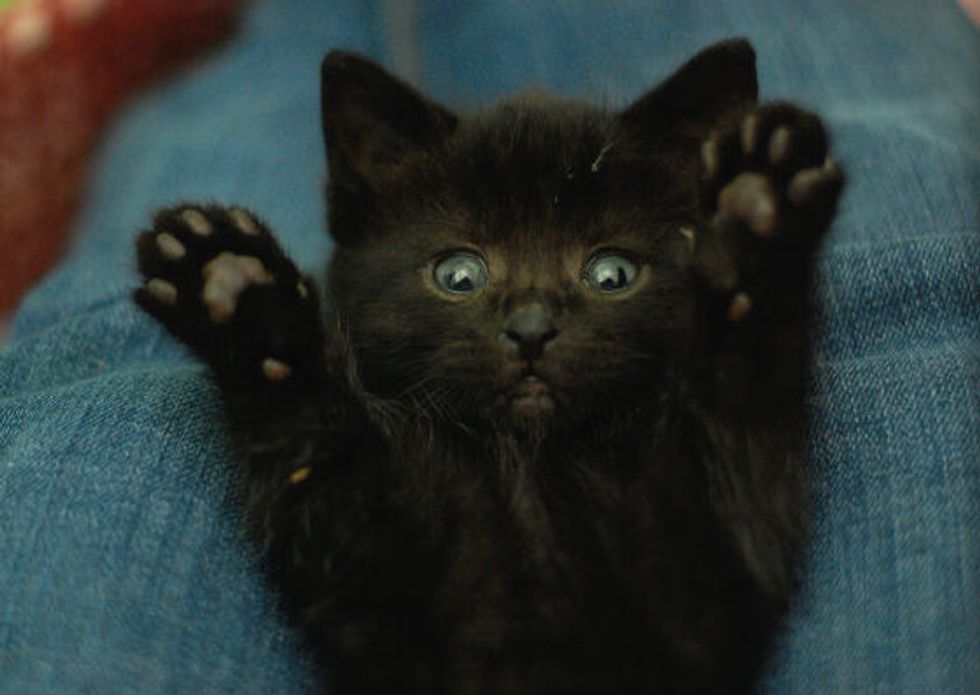 Little Norma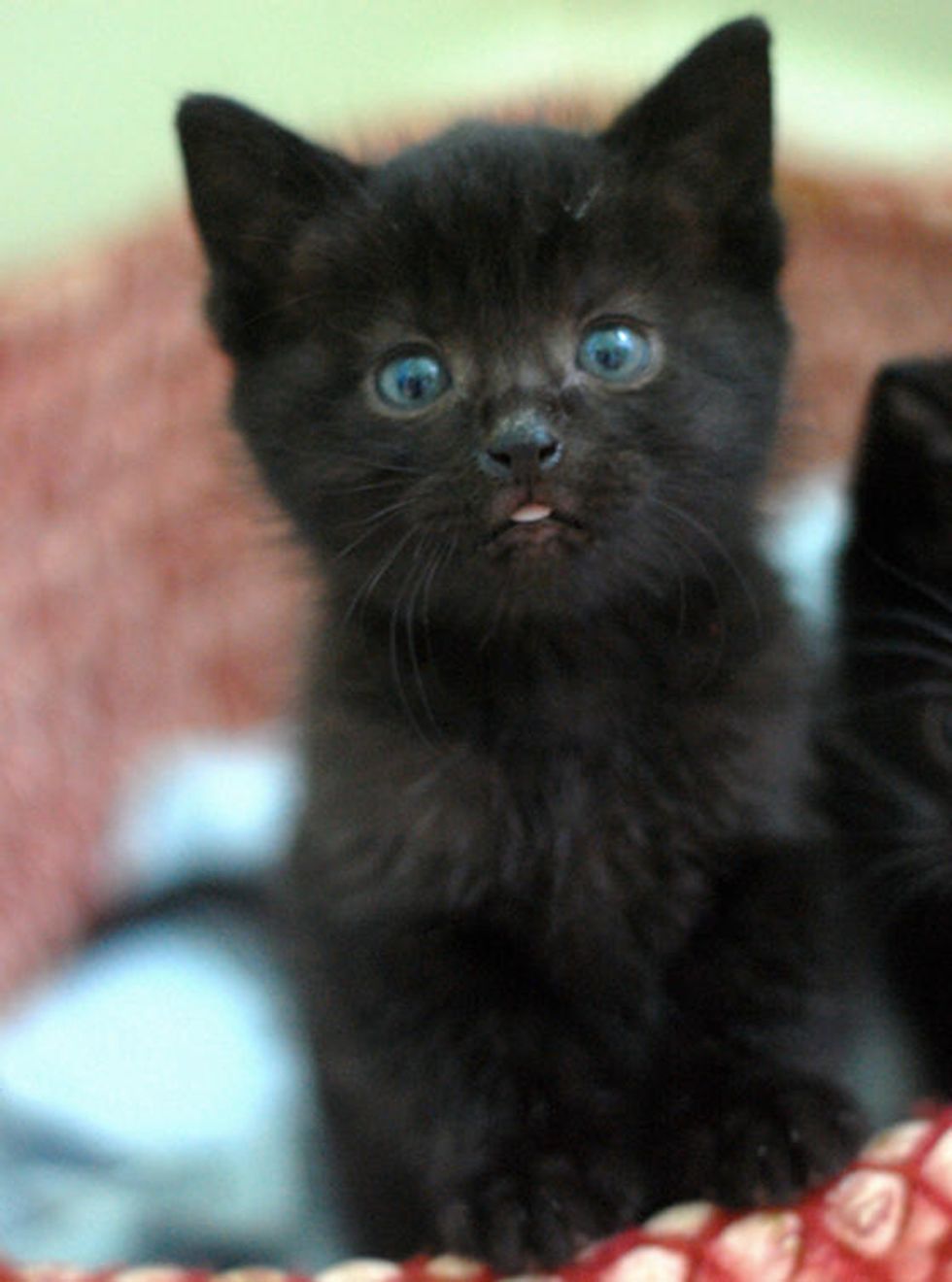 If it fits, I sit.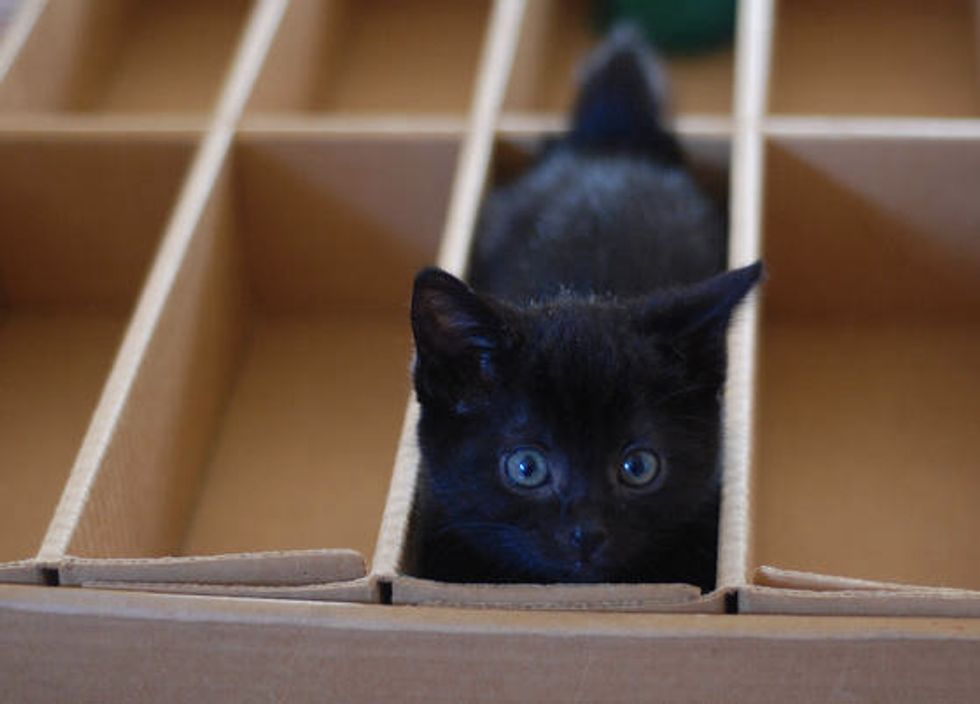 Norma and her siblings at Itty Bitty Kitty Committee
"I love to see them in this blinky-eyed, bobble-headed state - all quiet, sweet and mellow. There are very few moments in the day that they can be found in this place between play and nap, and I love it when I catch them in it," wrote Laurie on her blog.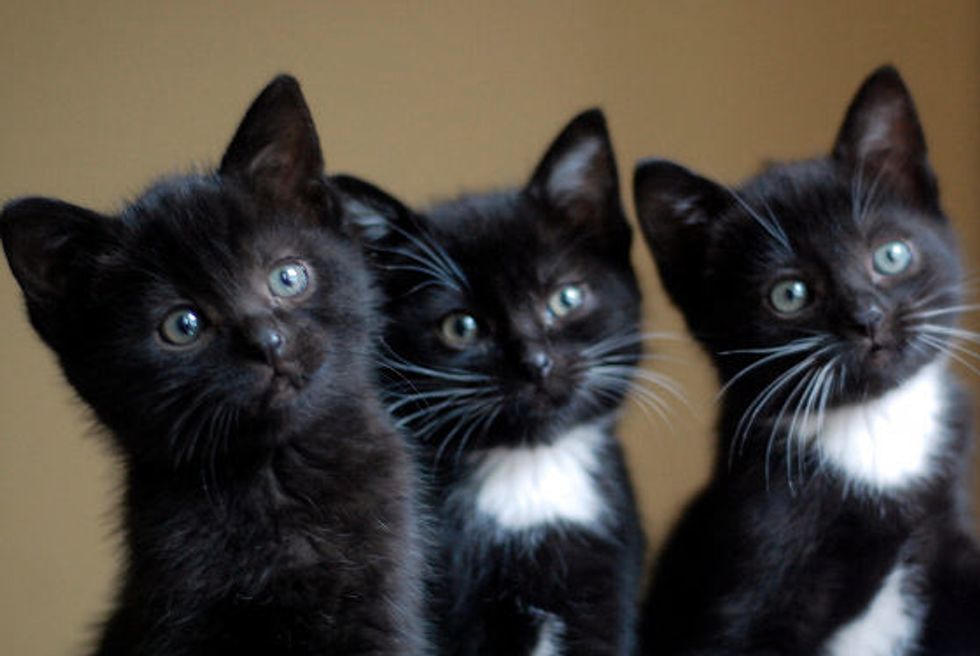 Norma all grown up. Norma and her brother Thurston were adopted together. "The pair is close, and each enjoys the company of the other.   And this pair brings so much joy to their parents, too.  There's a whole lot of happiness in their home," Itty Bitty Kitty Committee wrote.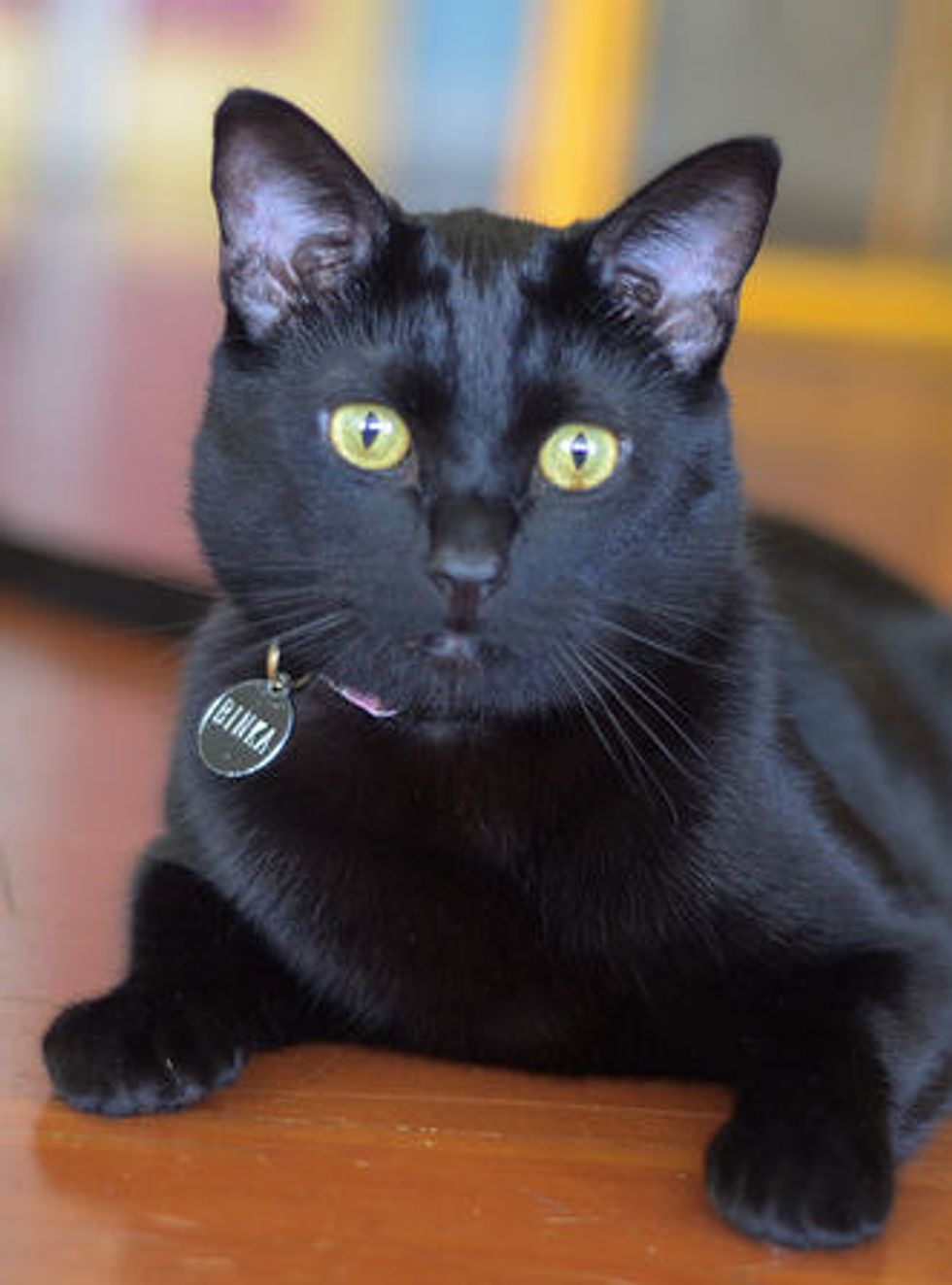 Photos by ©Laurie C via Itty Bitty Kitty Committee (Like them on facebook)