A cat was stuck under a bridge desperately crying for help. When an animal control officer found the poor stay, he climbed over a fence to save her.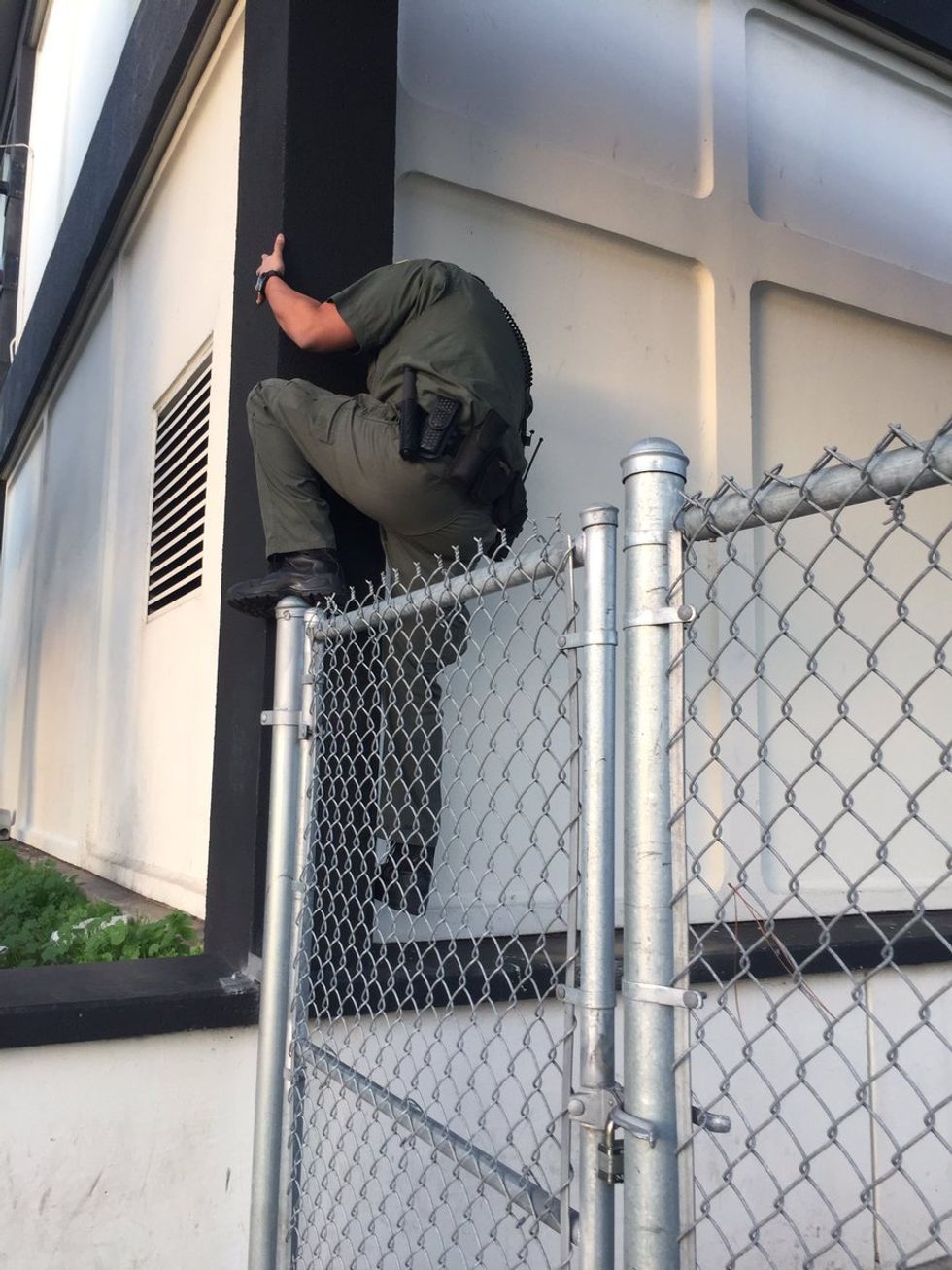 Courtesy: Officer Edith of SFACC
The homeless cat found herself trapped under the foot bridge over Geary at Webster (San Francisco), crying for help.
When Officer Martinez of San Francisco Animal Care & Control spotted the cat, he climbed over a chainlink fence in order to get to her.
"Officer Martinez channeled his inner chimp to rescue a cat stuck under a bridge," Officer Edith of SFACC, shares the story with Love Meow.
Eventually he was able to pull up the bottom of the fence to make room for the cat to slide out. He then gently pulled the kitty out to safety where a carrier with a warm blanket awaited her.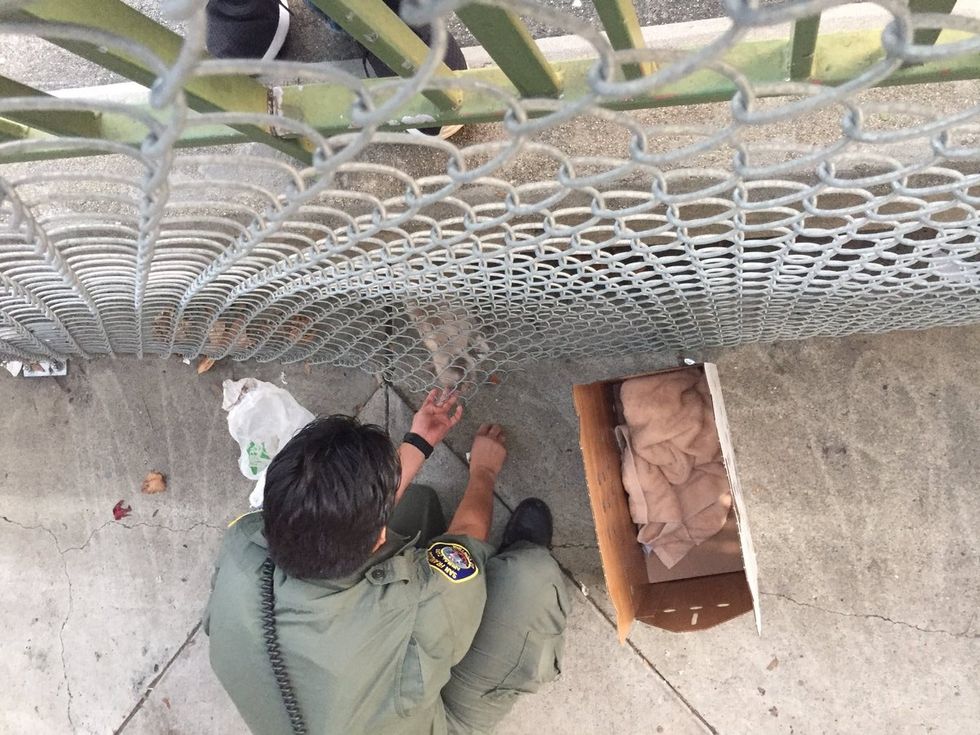 Courtesy: Officer Edith of SFACC
The cat was very hungry and was only skin and bones.
She is now being cared for at SFACC.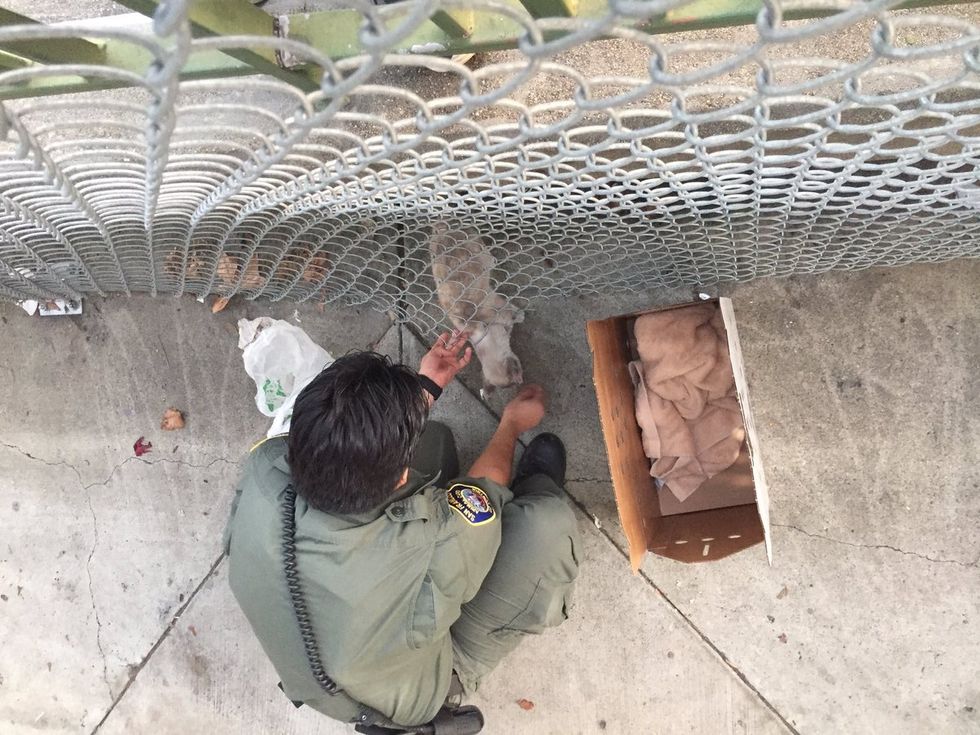 Courtesy: Officer Edith of SFACC
Officer Martinez comforted the little stray and let her know that he would get her to a safe place where there would food, warmth and love.

"He is an incredible Animal Control Officer," Officer Edith said.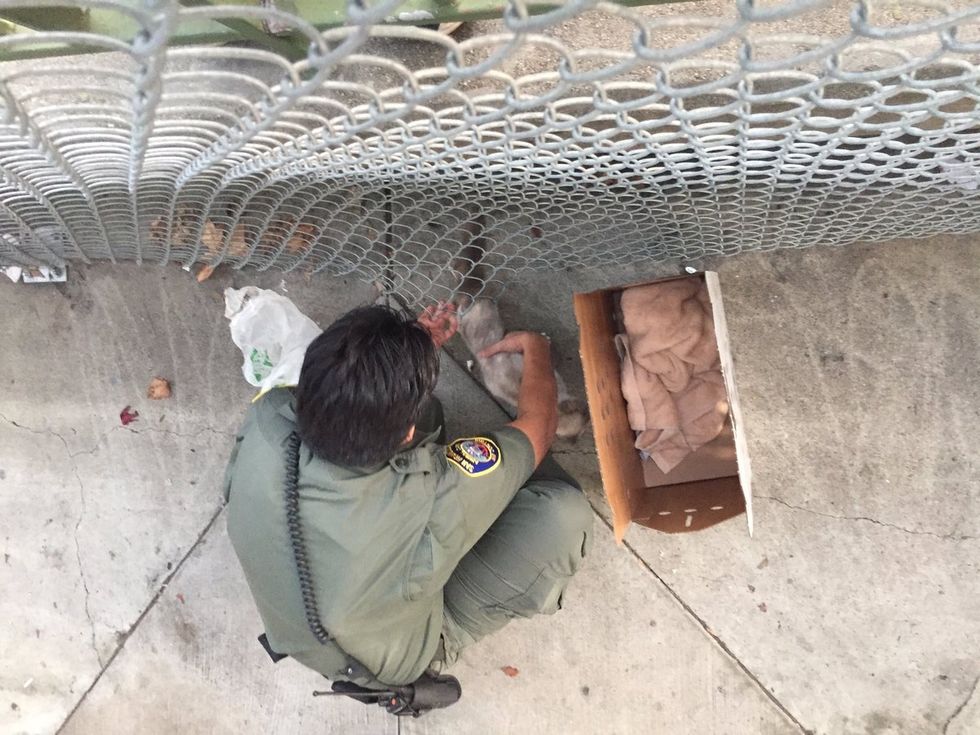 Courtesy: Officer Edith of SFACC
"[The cat] was emaciated and dehydrated and was chuffed to bits to get her laughing gear around a bowl of meat paste," Officer Edith wrote.

First big meal after a long while. She was a very happy kitty!
The Bridge Kitty is so grateful to have food and a warm place to stay that she can't stop thanking her rescuers.
Loving the head scratches.
Share this story with your friends. If you would like to adopt, click here for more information. Visit SFACC to see how you can help. Follow them on Facebook.
Related story: Deputy Saves Drowning Kitten Clinging to Oysters Under Bridge