Munchkin the stray cat showed up at a family's door steps, demanding to move in. Little did the family know that she also brought along seven little surprises.
[Scroll down for videos]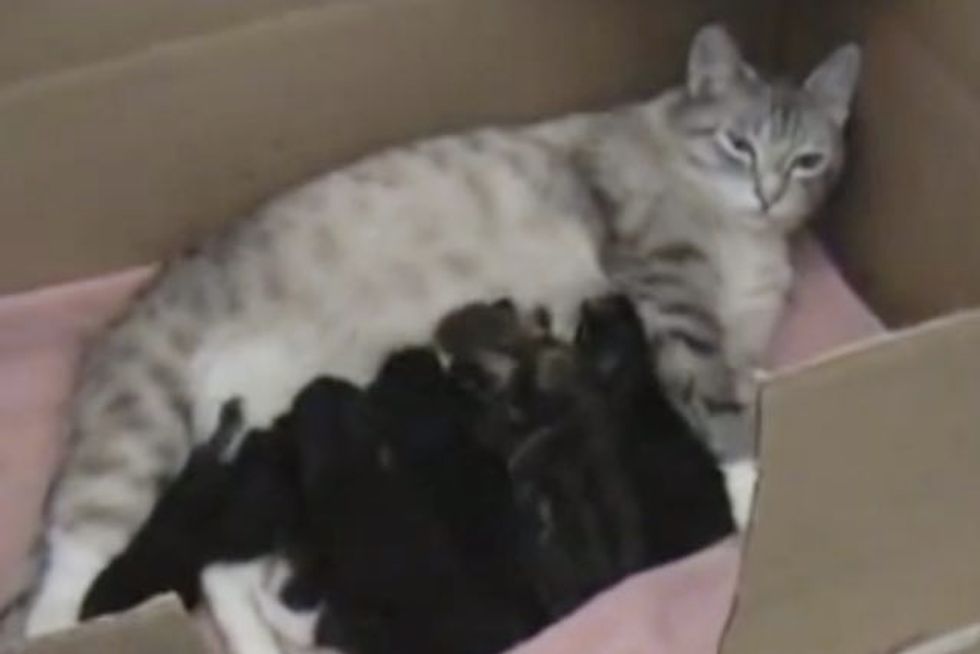 "Munchkin showed up at our door and two weeks later we discovered she was pregnant," the human mom wrote. "Our vet estimated 5 kittens and Munchkin had 5 within about 3 hours. She then nursed them for about an hour and a half and then had two more. What a surprise!"
Watch these adorable videos:
Munchkin the mama nursing her seven very hungry babies.
One of the kittens squeaks to the camera. Too much cute!
Wobbly kitties learning to walk and explore! One of them is a little tripaw!
Seven 6-week-old babies nursing at the same time. Being a mom is no easy work!
All the kitties and mama have found their forever loving homes. Share this adorable story!