Neighborhood cats keep showing up on this woman's porch, looking for help.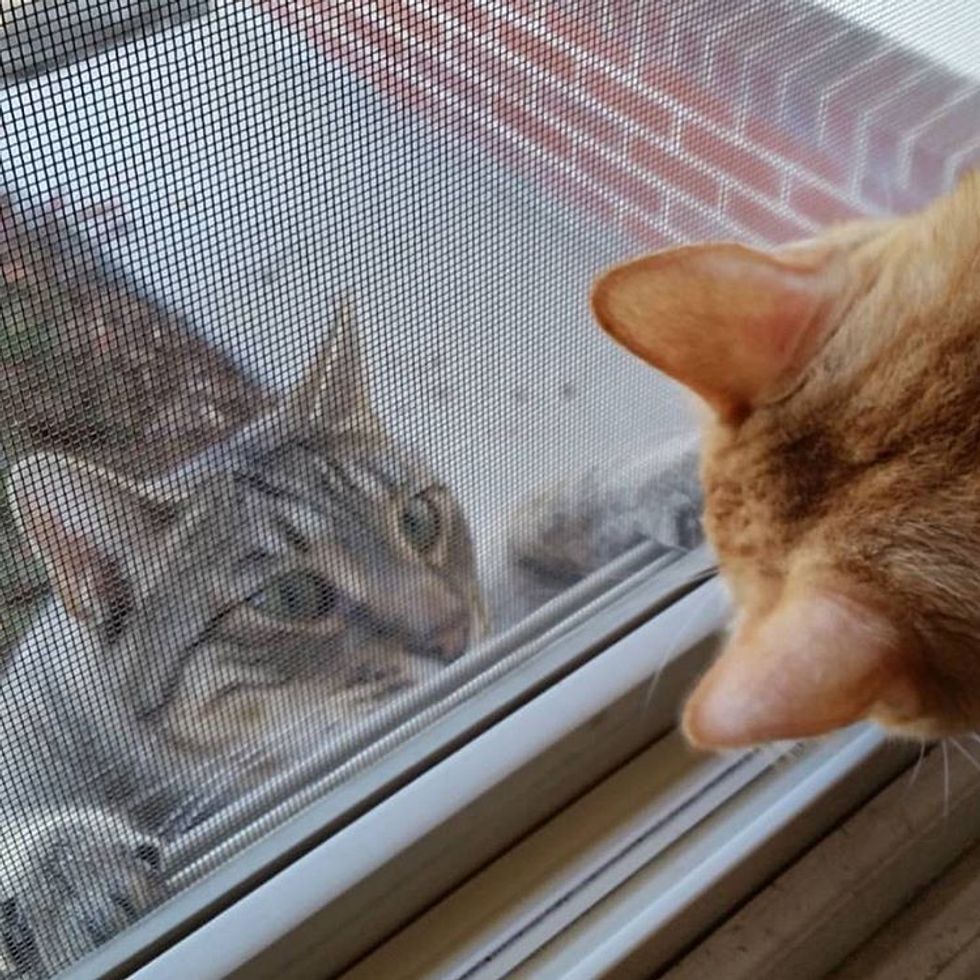 Bob, one of the neighborhood cats came knocking on the doorCourtesy: Maria Delk @max_maxthecat
It all started with Sophia, a tuxedo kitten, that wandered into their lives in April, 2013. "She was a feral kitten abandoned at 3 days old," Maria Delk (@max_maxthecat) told Love Meow.

The tiny orphaned baby still had her umbilical cord attached when they found her. They nursed her back to health and the kitty blossomed in their love and care.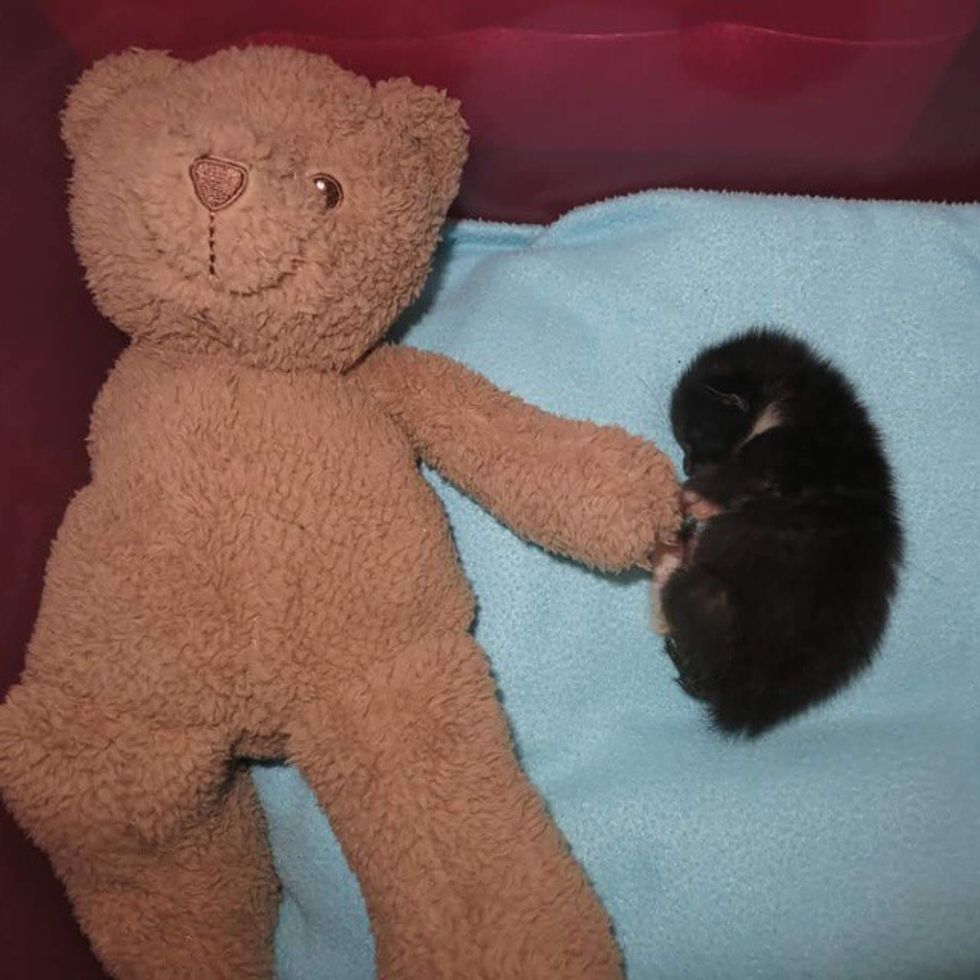 Courtesy: Maria Delk @max_maxthecat
After adopting and rescuing a few more cats, their house was filled up nicely and their porch became a safe haven for homeless cats. Somewhere along the way, the message got out to more neighborhood cats, they all came for a bite from an otherwise hungry night.
"There are about 15 different ones that come," Maria told thedodo. "I've named some. I don't name some. I'm trying not to get too attached."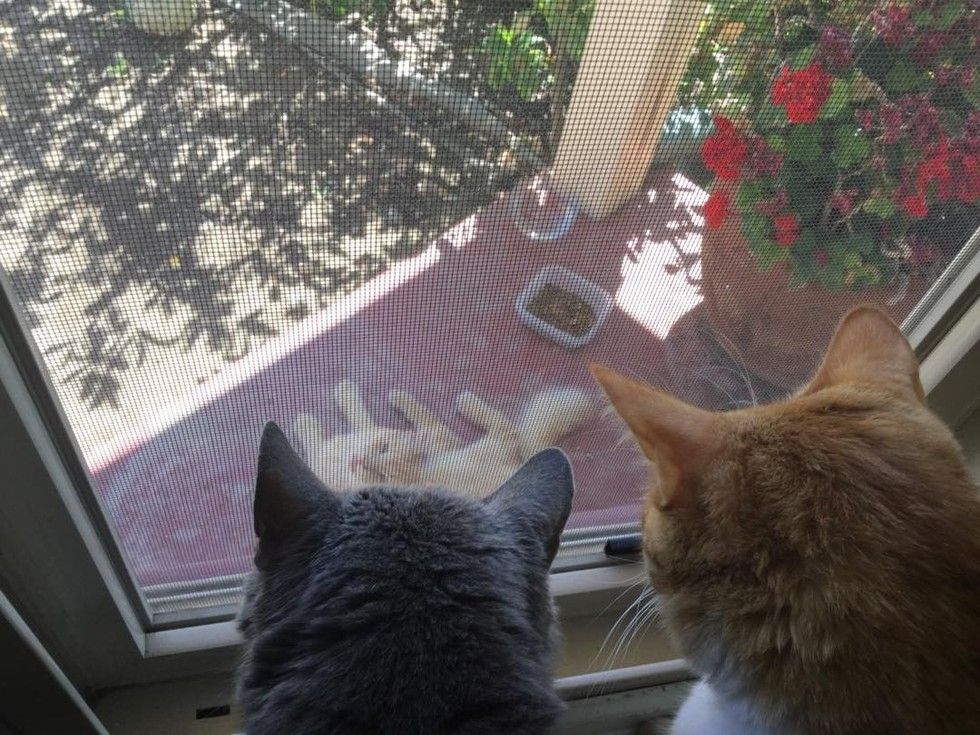 Courtesy: Maria Delk @max_maxthecat
Most of the cats in the neighborhood are feral or lost. Many cats that Delk has come across are injured or need immediate help. Their compassion and love for the felines have rippled through the town. The kitties sense love from afar and find their way to their porch.
One of the porch cats, Bob, decided it was time for him to join the warmth of their loving home.
"Bob moved in on Christmas after a few months of living on our porch," Delk told Love Meow. He knocked on the window one day and has been with them since.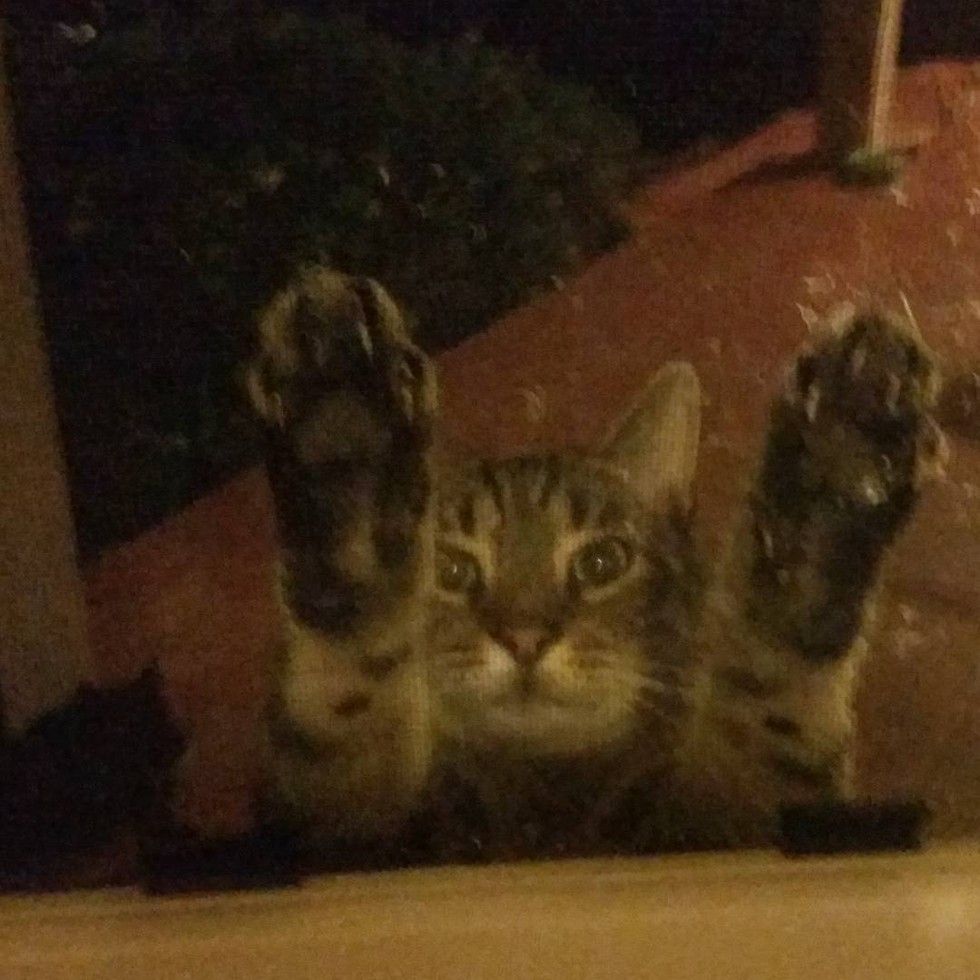 Courtesy: Maria Delk @max_maxthecat
They trapped and rescued a few more porch cats along the way until a month later another cat showed up with a huge injury to his face. His name is Gandalf.

"We managed to trap him and take him to the vet. He had a blown abscess," Delk told Love Meow.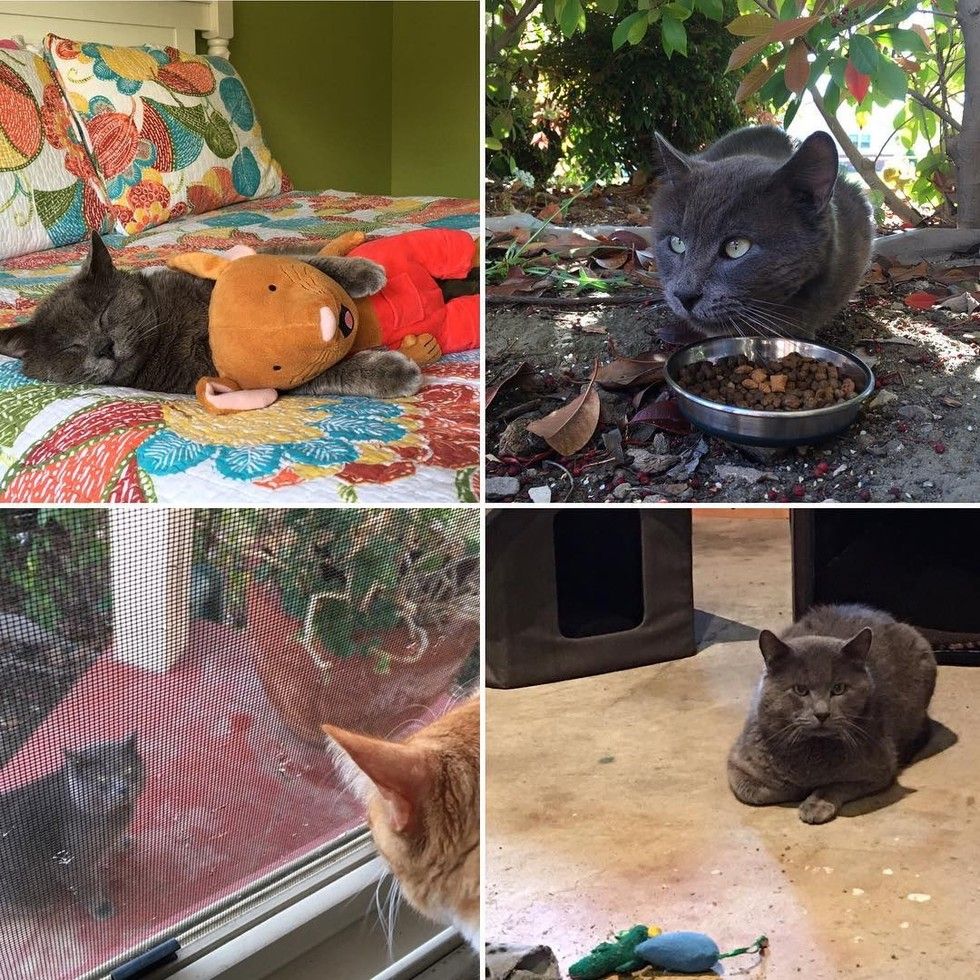 Courtesy: Maria Delk @max_maxthecat
At first Gandalf refused to stay inside and wanted to go back to his feral life. "Two weeks later he came knocking on our door and hasn't left since."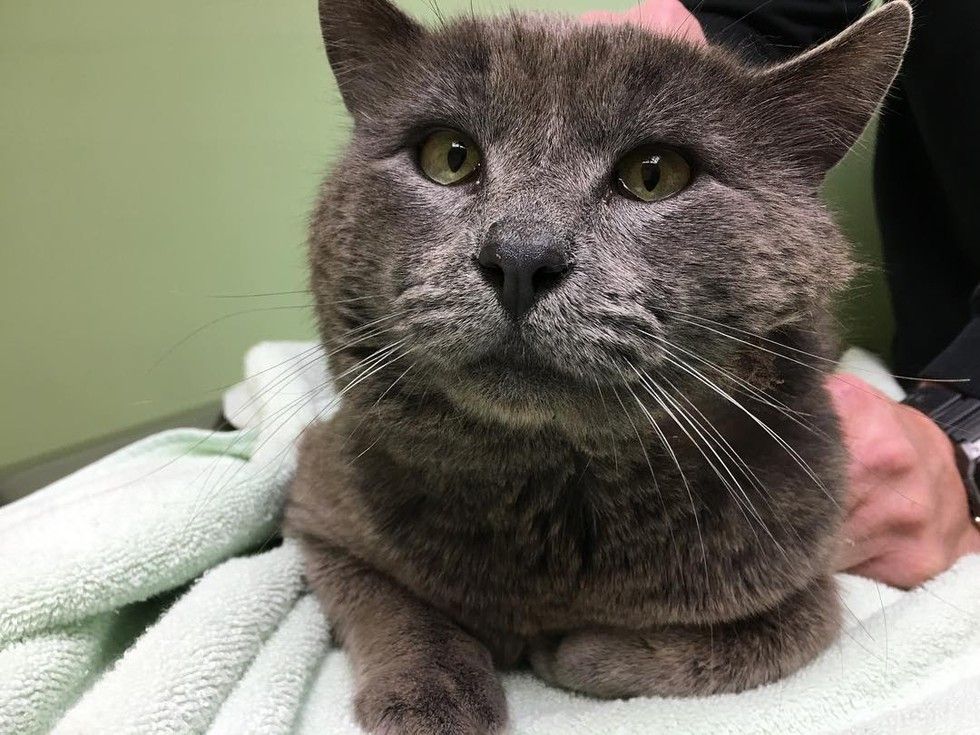 Courtesy: Maria Delk @max_maxthecat
"Finally I felt at ease - all cats were happy and the porch cats were heathy, then Bailey showed up," Delk told Love Meow.
He came with a mouth sore, asking his human friends for help. They happily obliged to his request.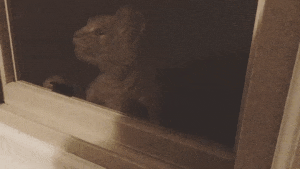 Courtesy: Maria Delk @max_maxthecat
Just they thought they had settled with enough fur babies in the house, a tiny kitten drifted into their lives. They were getting ready for bed, and suddenly a kitten cry came through the window. It kept going for a while, so Delk's husband went out to investigate.

"We found her sick across the street late one night after hearing her meows," Delk told Love Meow. "We got her care and now she's our newest family member."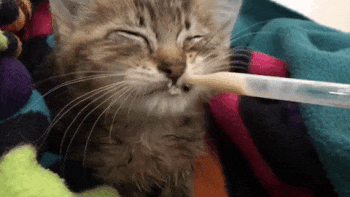 Courtesy: Maria Delk @max_maxthecat
They named her Grace.
Max the big brother welcomes his new sister into their family. "Everything is going to be all right."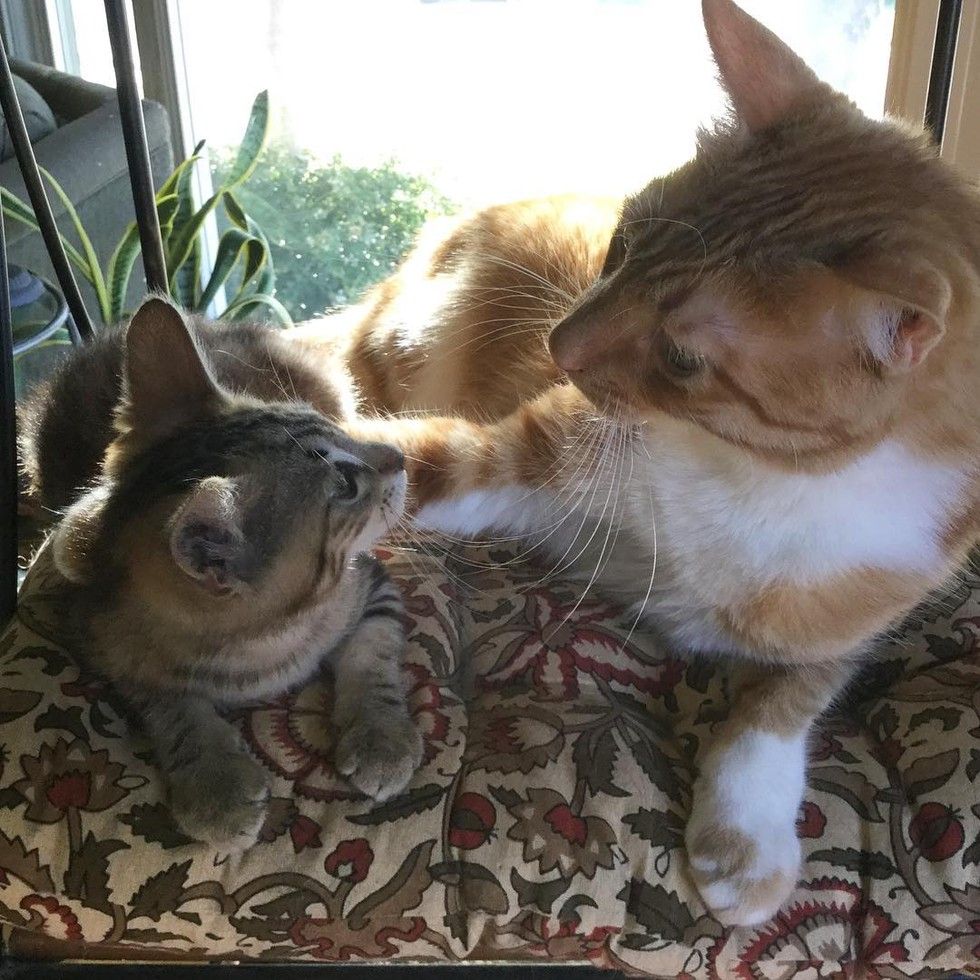 Courtesy: Maria Delk @max_maxthecat
The house is now packed with 7 cats and dogs. But the slew of cats just keeps coming.
Recently they discovered that Grace had 2 siblings and successfully trapped one of them. Her name is Hope.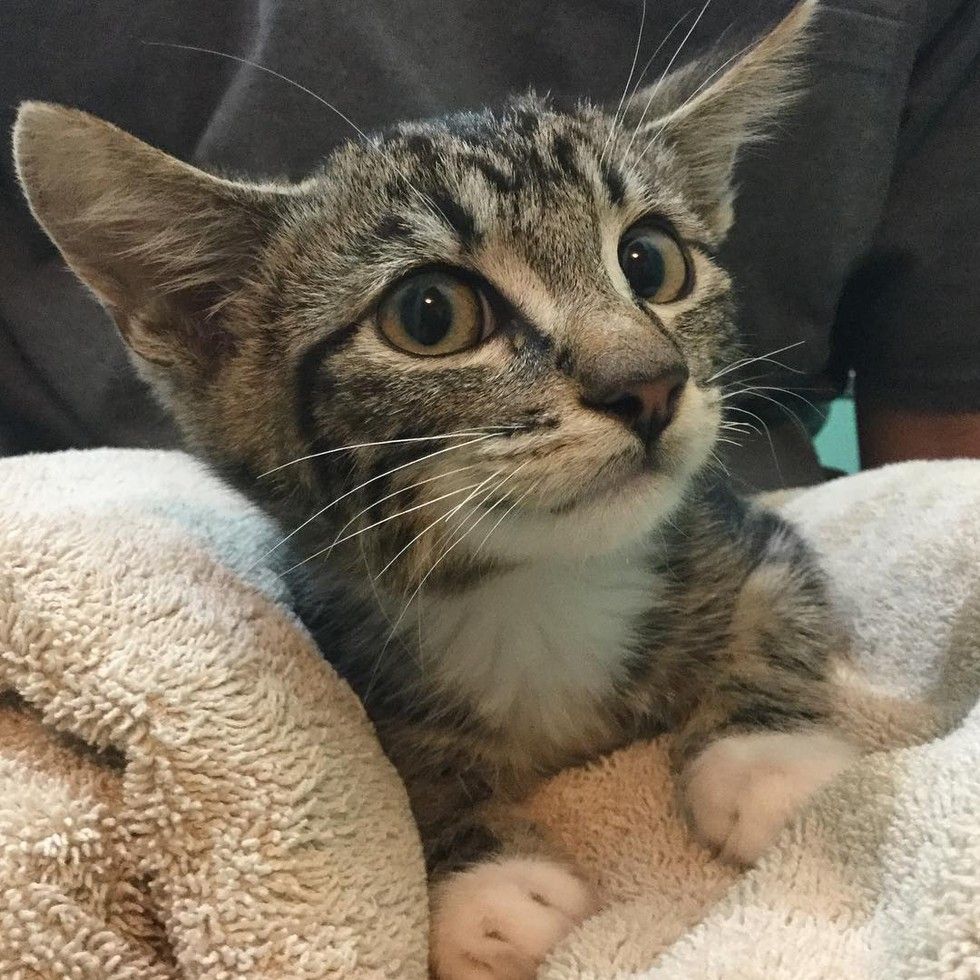 Courtesy: Maria Delk @max_maxthecat
Their house may be full, but their work for the porch cats continues. Delk is working on getting the cats spayed and neutered while keeping them fed and healthy.
"Some days, I feel like shutting my blinds. But I can't. Because I know if I don't feed them, nobody will," Delk said.
"I'm not a rescuer. They just keep coming to my house."
Share this story with your friends. Follow their rescue cats and porch cats on Instagram @max_maxthecat
(h/t: thedodo)
Related story: Stray Cat Chose a Hockey Player's Bag to Have Her Babies