This teeny kitten was born on a dairy farm. She is the only survivor in her litter after their cat mama left them. "She couldn't walk when we took her. Her mother stopped feeding her and her siblings.... She's about 3 to 3.5 weeks old right now, weighs 10 oz, and is currently getting over an eye infection," said Krystal who is doing summer work at the dairy farm, saw the kitten and brought her home.
Krystal and her friend are determined to bring the little one back to health. They feed her around the clock and take her to the vet to get proper treatment for her eye infection and help her get stronger every day.
Rescue kitty getting her belly filled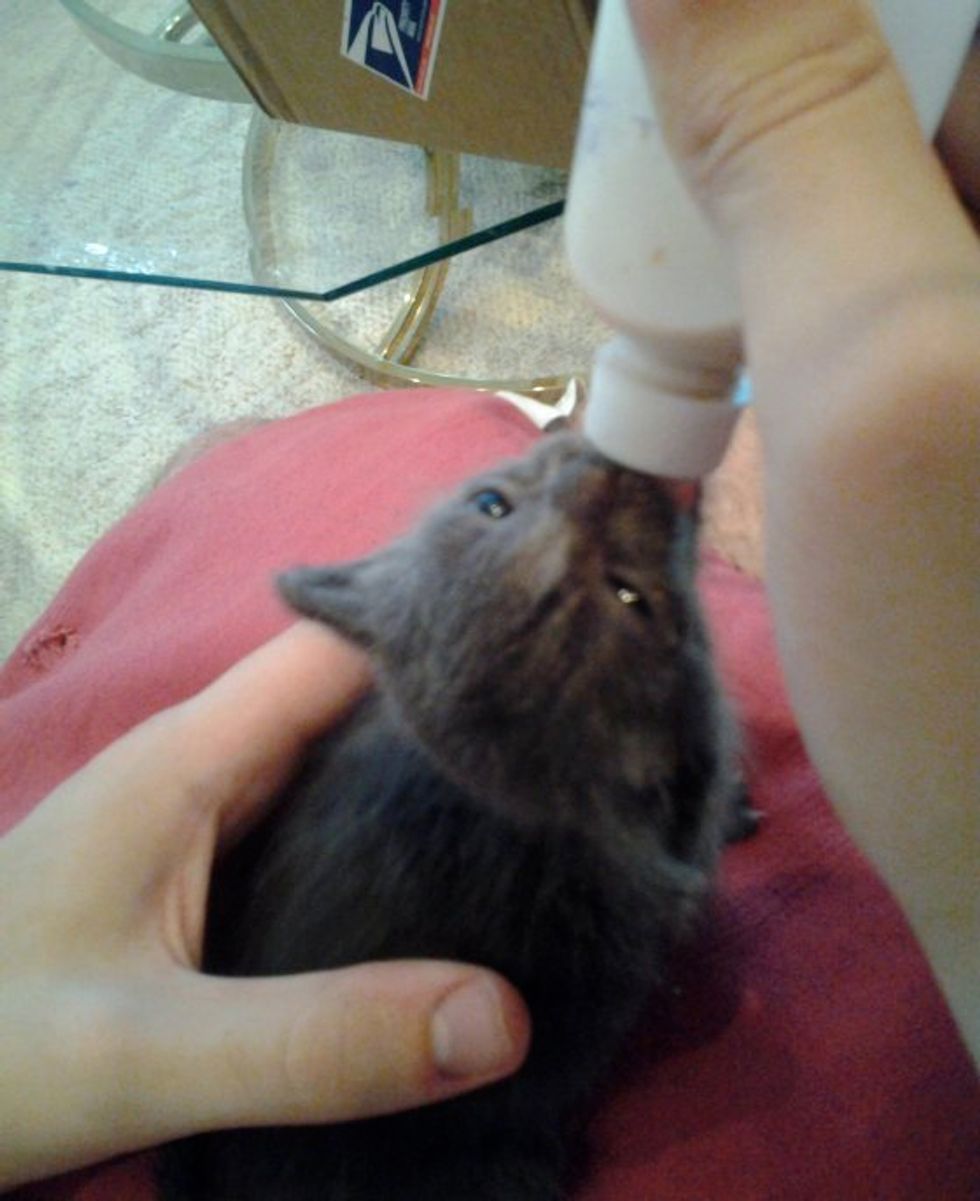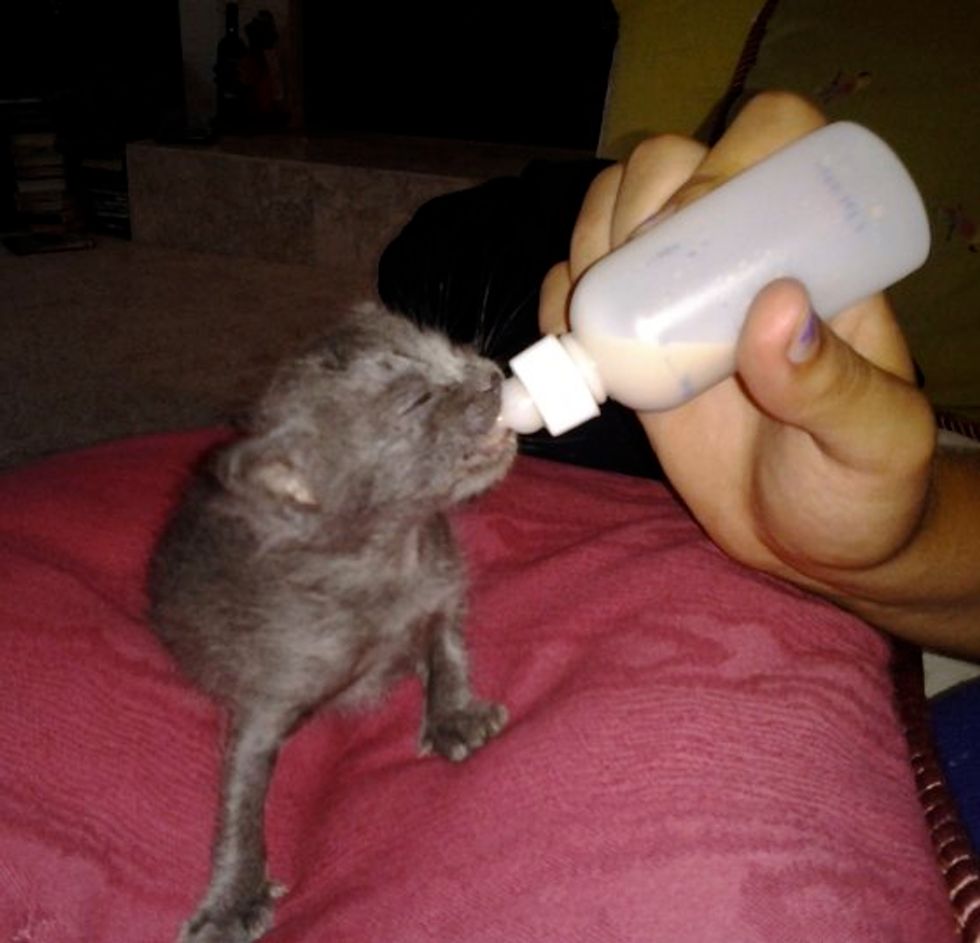 Tiny body, but lots of energy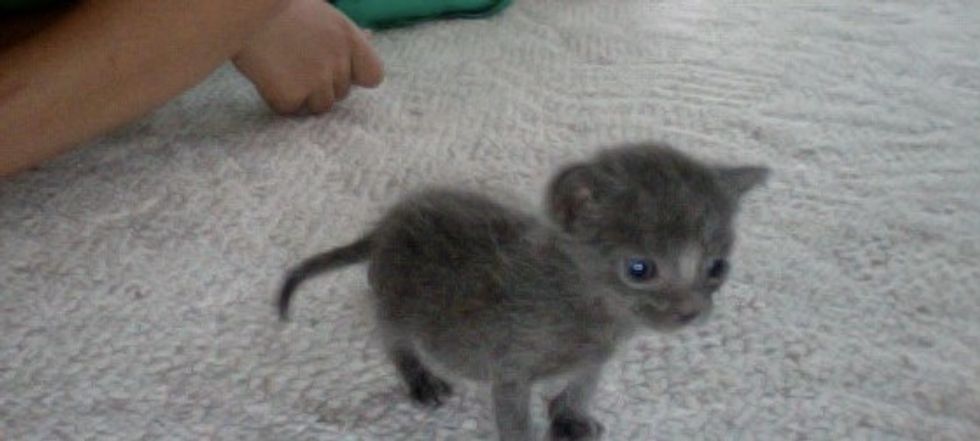 Happy for the second chance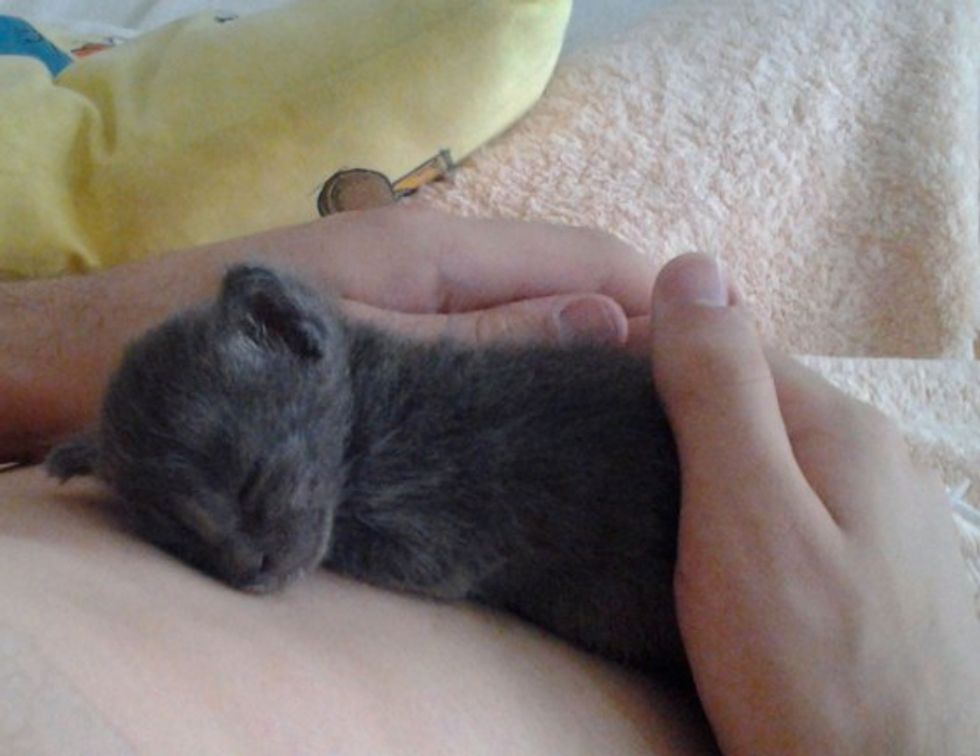 Photos by KrystalKlear818 via reddit.