No one at the shelter understood why a cat named Lou couldn't find a home.
When a family finally took a chance on the sweet kitty, they knew that Lou is meant for someone very special.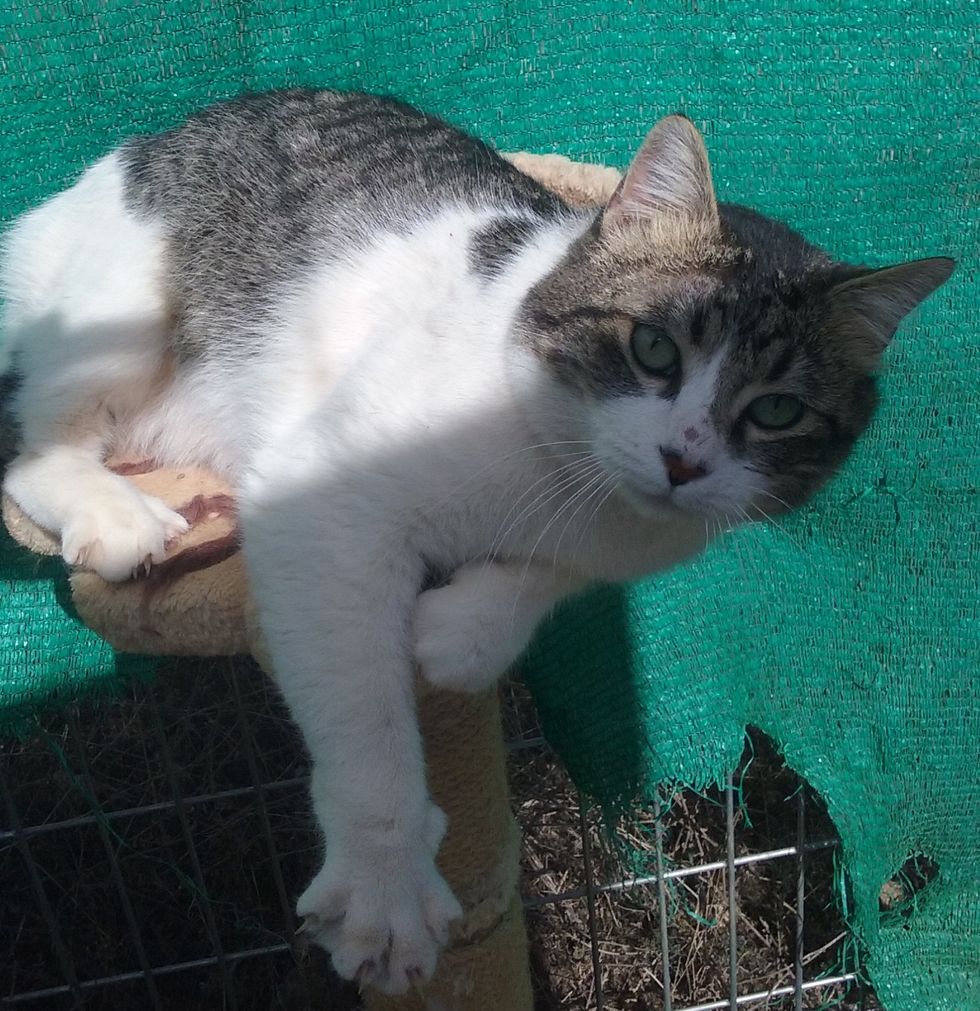 Lorca Animal
Lou came to the Lorca Animal, a rescue group in Lorca, Spain, hoping for a second chance. He is a very affectionate little guy with a wonderful personality. Lou loves people and is a great cuddler.
However, Lou had a hard time finding a home. He waited at the shelter for a long time until a woman named Isa saw something very special in him.
Isa has a 14 year old daughter, Laura, who has a rare hereditary disorder that restricts her neurological and physical development. Knowing animals can provide comfort that is therapeutic to people with the condition, Isa came to the shelter and asked for a companion for her daughter.
That's when they met Lou.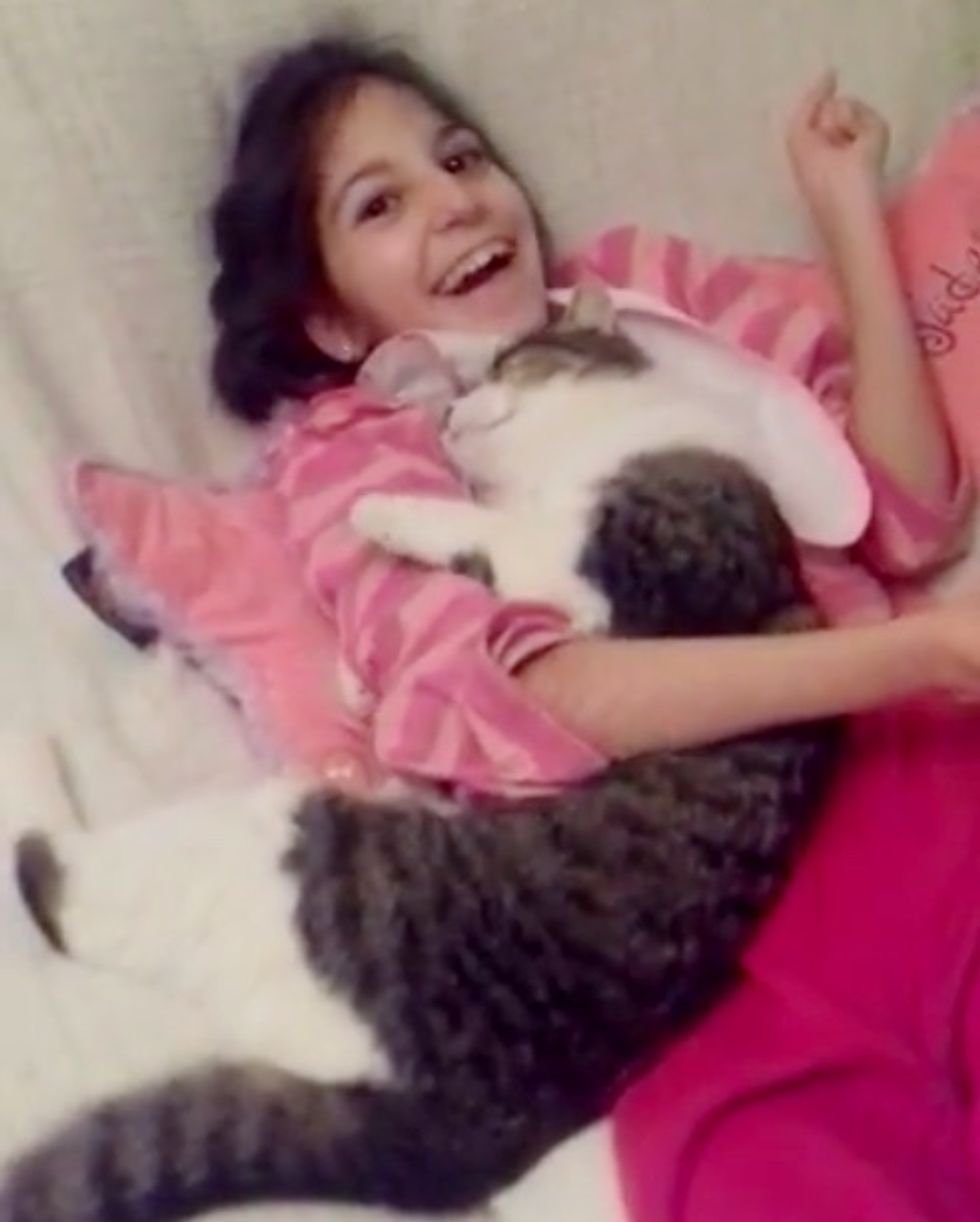 Lorca Animal
When Laura held Lou in her arms, it was magical. The beautiful feline snuggled in her arms and wrapped around her with both paws. He gently rubbed his head against her arm and even sneaked in a few pecks on her neck.
Lou brought the biggest smile to Laura's face. She giggled in pure bliss. The happy girl looked at her new best friend and just couldn't stop smiling.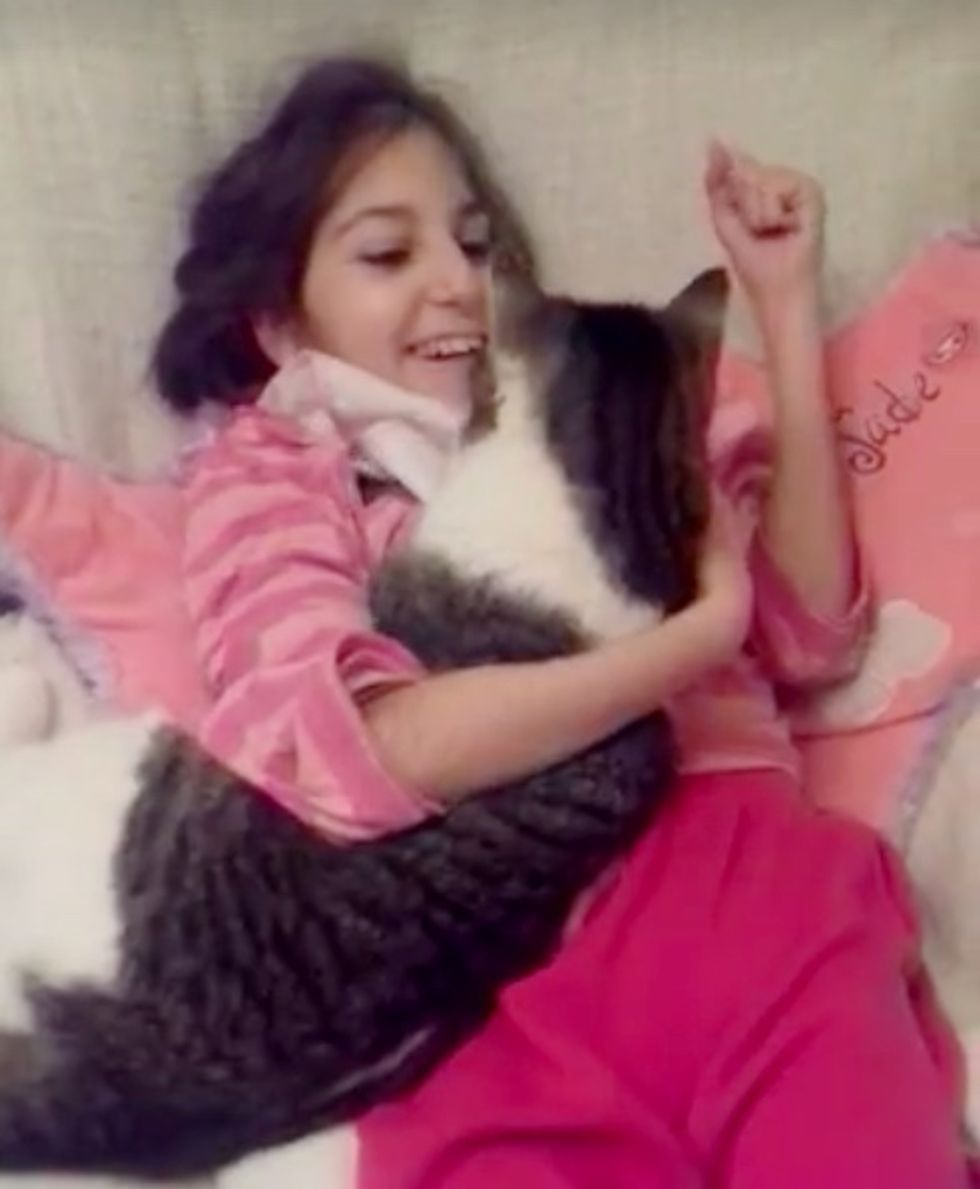 Lorca Animal
It is the perfect match! "We didn't understand why Lou couldn't find a family, being such a docile and affectionate cat," Lorca Animal wrote. "Now we understand everything. He was waiting for little Laura, that is the name of this wonderful angel, and her mom Isa."
They gave Lou a home that he always wanted and Laura found a life-long friend who brings her joy and companionship.
Watch this adorable video:
Share this story with your friends. If you would like to support their rescue efforts, click here to see how you can help. Follow Lorca Animal on Facebook.
Related story: Couple Takes a Chance on Sad Shelter Cat Who Couldn't Find Home, an Hour After Adoption..