This big kitty with the sweetest face and a loving heart was given a second chance at life. He was so happy that he couldn't stop cuddling with his rescuers.
Meet Lambert the Cat!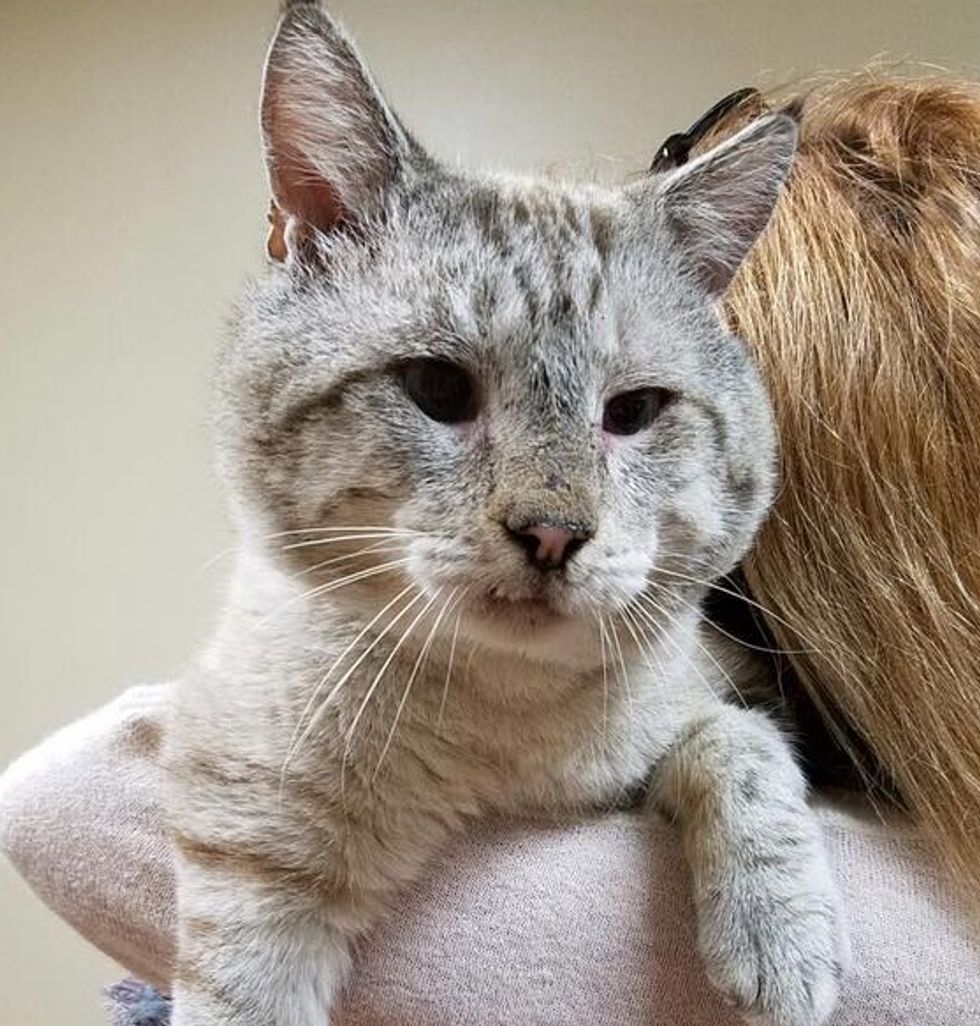 This 2 1/2 year old cat ended up in a high-kill shelter where his fate became uncertain. He is FIV+ (feline immunodeficiency virus, which causes a weakening of the cat's immune system). Cats like Lambert can live a long and happy life, but many FIV+ shelter cats don't get the chance that they so deserve.

Lambert is a Lynx Point Siamese who has a sweet nature and so much to give.
"He is extremely sweet and gentle, the vets do not believe there would be any problem with him living with other cats, as the disease is only transmitted to other cats from deep puncture (bite) wounds. FIV is not transmittable to humans," Amy Ridall of BH Studios said.
When Save A Purrfect Cat Rescue (a foster-based organization in Houston, Texas) learned about Lambert and his plight, they went to rescue him.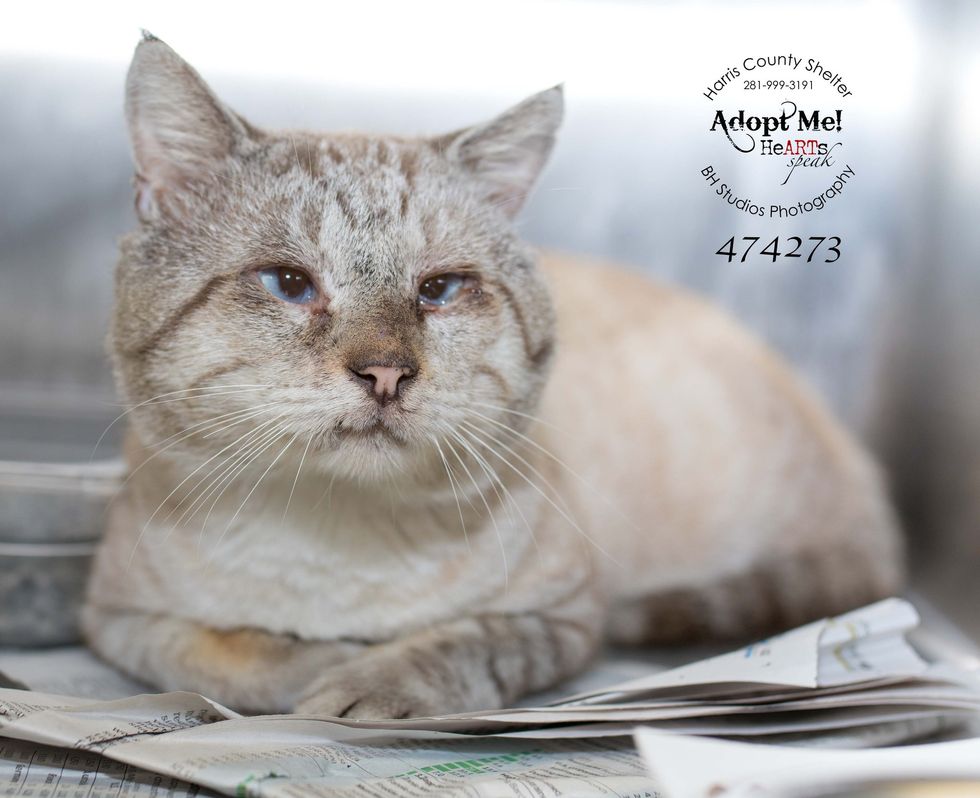 Courtesy: Amy Ridall of BH Studios
Save A Purrfect Cat Rescue pulled the big boy out of the shelter and into their adoption program where he was immediately welcomed with open arms.

"Even though he is FIV+, he can live a long, healthy and most importantly happy life," Save A Purrfect Cat Rescue told Love Meow.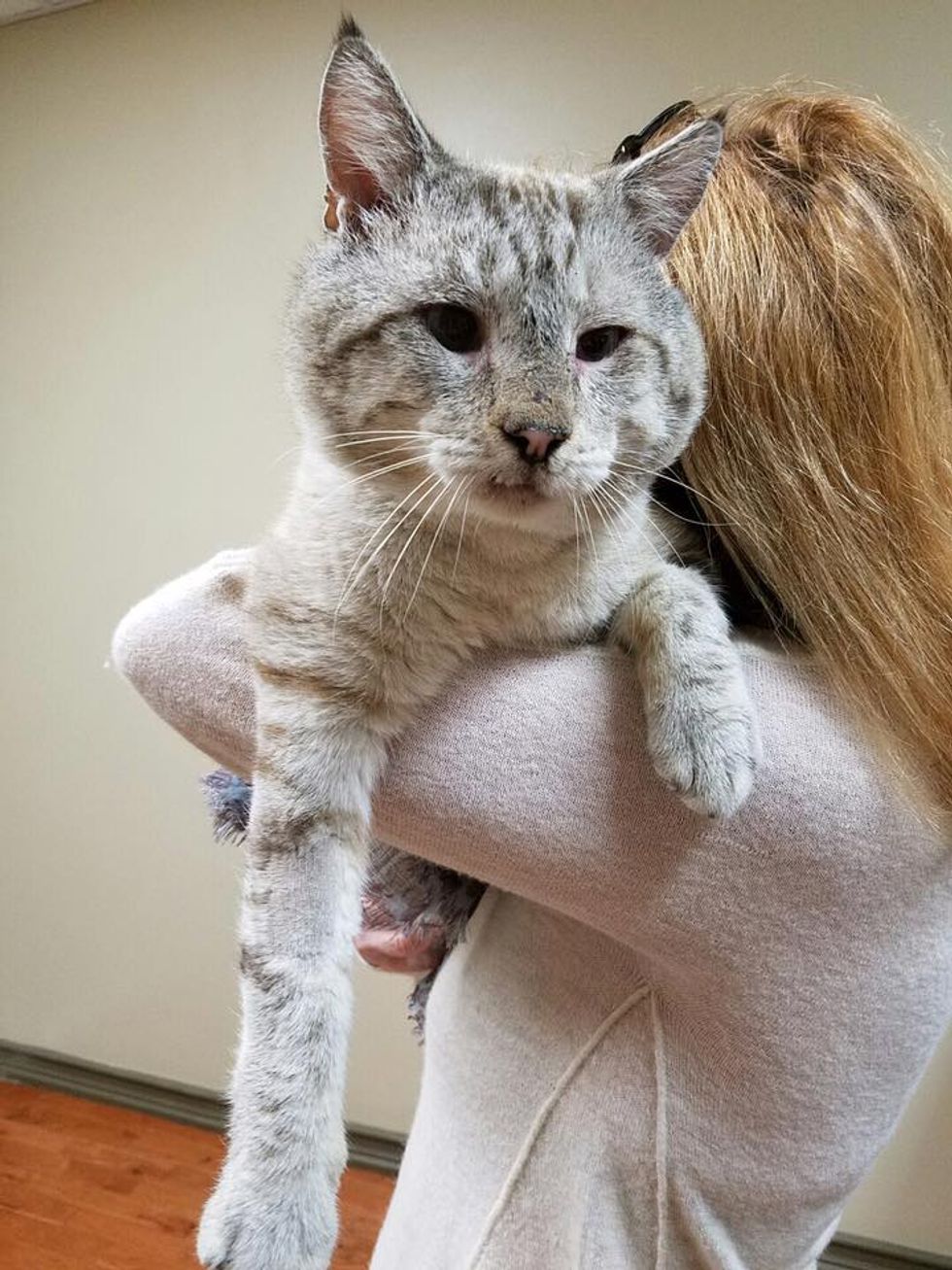 Courtesy: Save A Purrfect Cat Rescue
Ever since Lambert came to Save A Purrfect Cat Rescue, he hasn't stopped purring. He's a big buddy and a gentle, affectionate cuddle bear.
The day they took him out of the shelter is the day that made him the happiest kitty in the world. He cuddled with the director of Save a Purrfect Cat Rescue and didn't want to let go.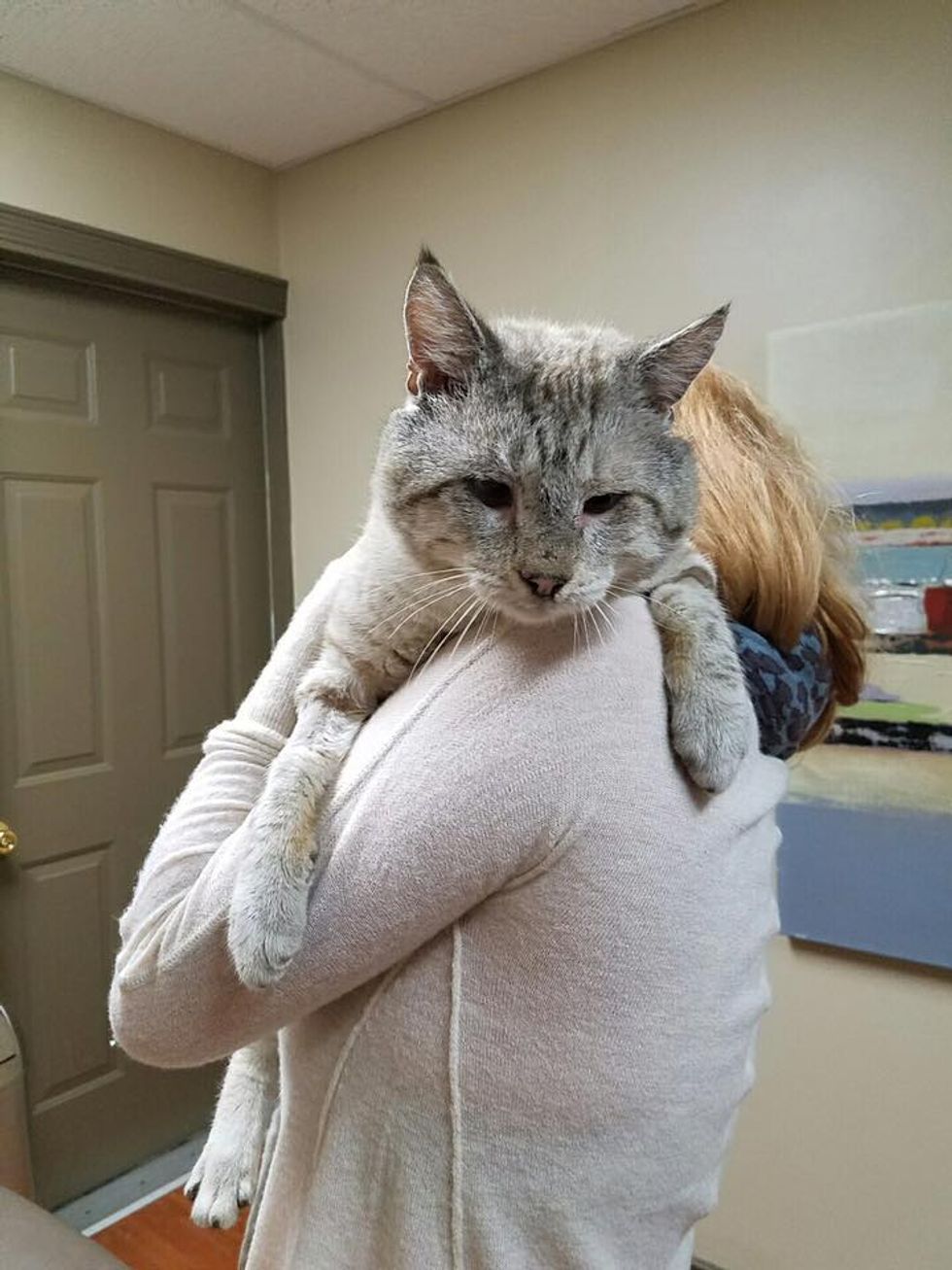 Courtesy: Save A Purrfect Cat Rescue
They brought him to a foster home where he continues his hug giving routine. "He is doing well in foster care… Lambert is a gentle, sweet lover boy!"
Lambert is happy to have a foster family that cares for him, but now his biggest wish is to find a place he calls his own.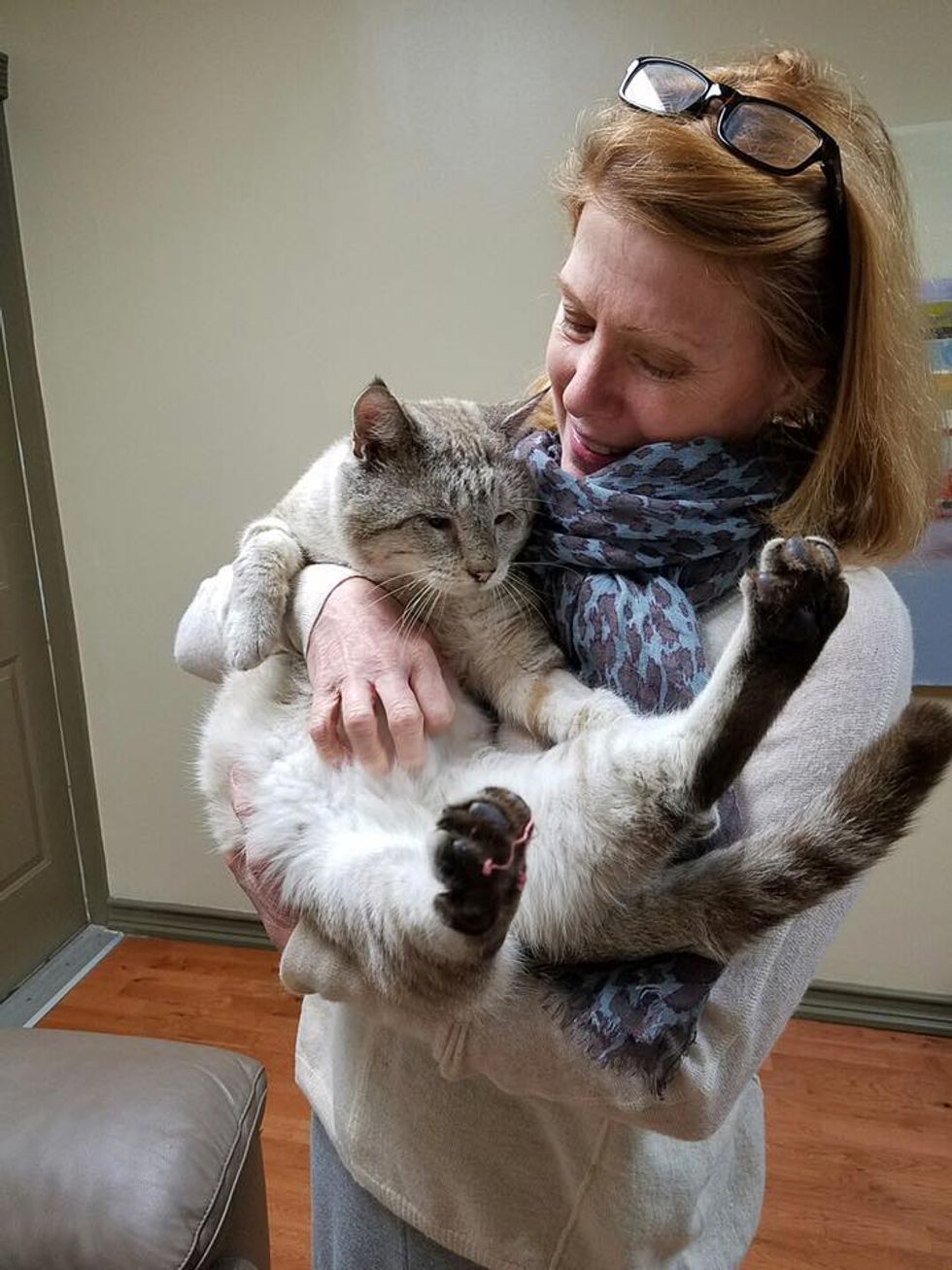 Courtesy: Save A Purrfect Cat Rescue
Share this story with your friends. If you are interested in adopting, click here for more info. If you would like to support their rescue efforts, click here to see how you can help. Follow Save a Purrfect Cat Rescue on Facebook.
Related story: Andre the Giant 25 lb Stray Becomes Store Cat and Helps Other Kitties Get Adopted