A brave man stopped in the middle of a freeway to rescue a cat holding onto a metal fence while no one else wanted to help.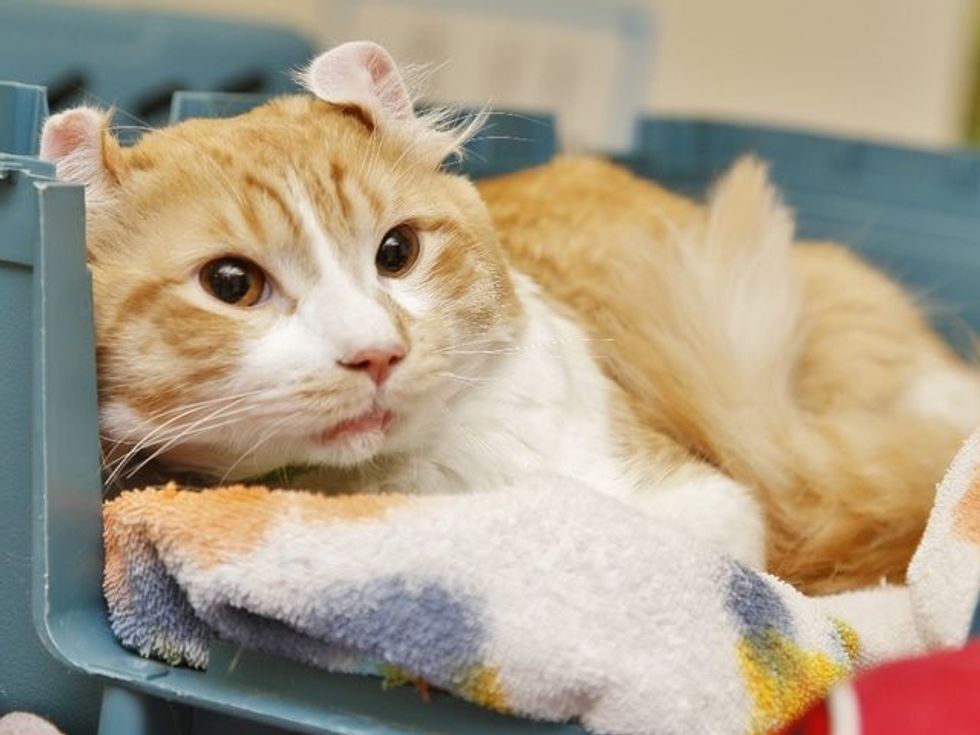 Arizona Humane Society
A cat was seen clinging to a Valley freeway fence, meowing for help. Richard Christianson spotted the kitty and knew right away that he had to save the cat.

"It's crazy how people just assumed this cat was hit by a car and was dead," he wrote on Facebook. Rescue groups told him that it was too dangerous to get the cat while cars raced by around him.
"(The cat) wasn't dead or hit by a car, it was just stuck on the freeway... the cat was scared and dehydrated." He decided to take matters into his own hands.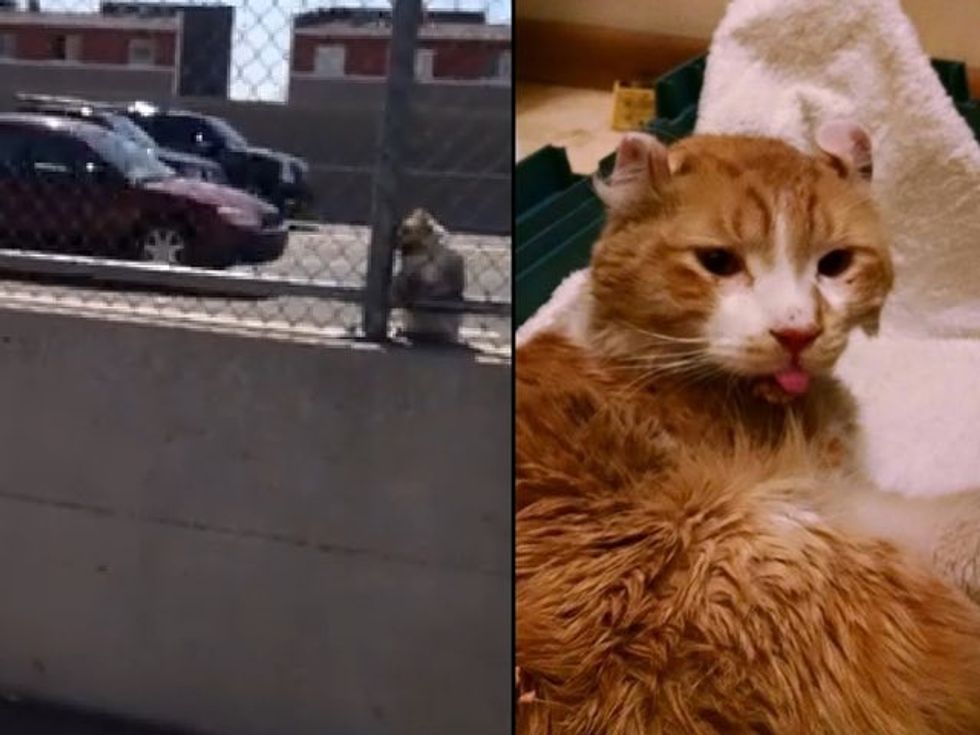 Richard walked along the freeway himself to rescue the terrified cat. "He (looked) at me in total surprise and as if he was asking me to save him. The poor little guy seemed joyous and relieved to see me. There was no struggle whatsoever - he just went lump in my arms and started to purr," Christianson told ABC15.
"I was presented a situation in life where I had the opportunity to help out a little (furry) friend who was in a bad jam in which I chose to take part in and help out," he wrote. "As humans we all should look out for one another…. A life is a life… (Regardless) if it's skin, fur, feathers, or scales."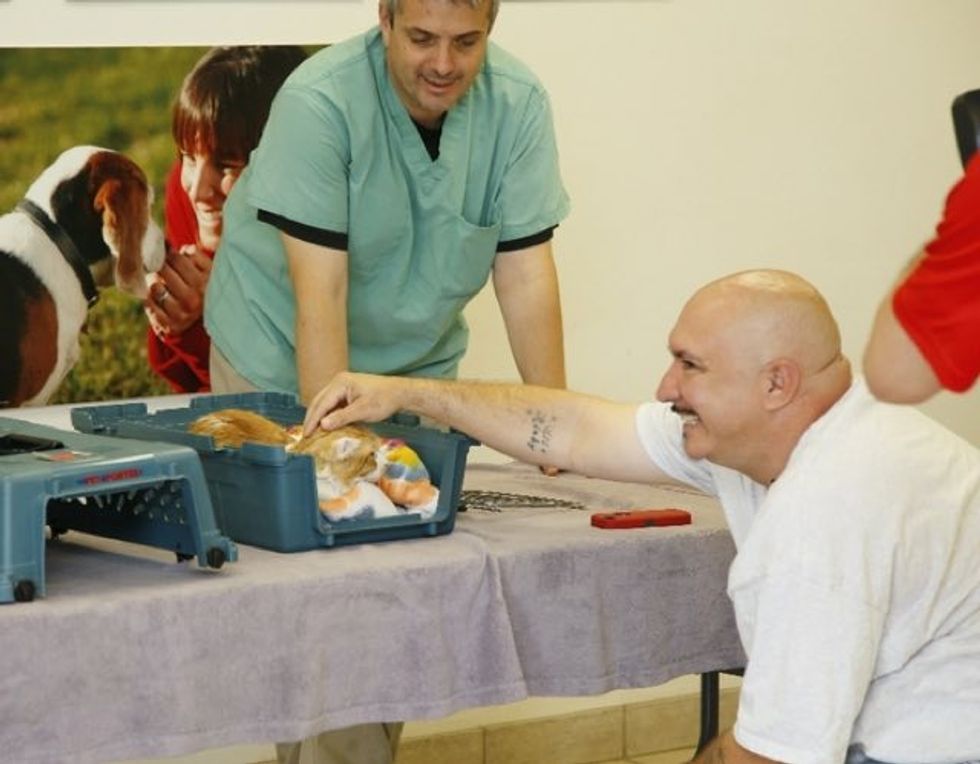 Arizona Humane Society
He named the cat Freeway and took him to the Arizona Humane Society for medical attention. After more than 30 days of recovery including two surgeries, this orange kitty was finally ready to go home with the person who saved him!
Freeway, an American Curl cat, has been through quite a lot. Christianson is willing to do whatever within his power to help Freeway get better and feel comfortable and loved in his new home. "I've got too much invested in this baby to let him fail." he said. ( ABC15)
"A few seconds of kindness can last a lifetime," he added.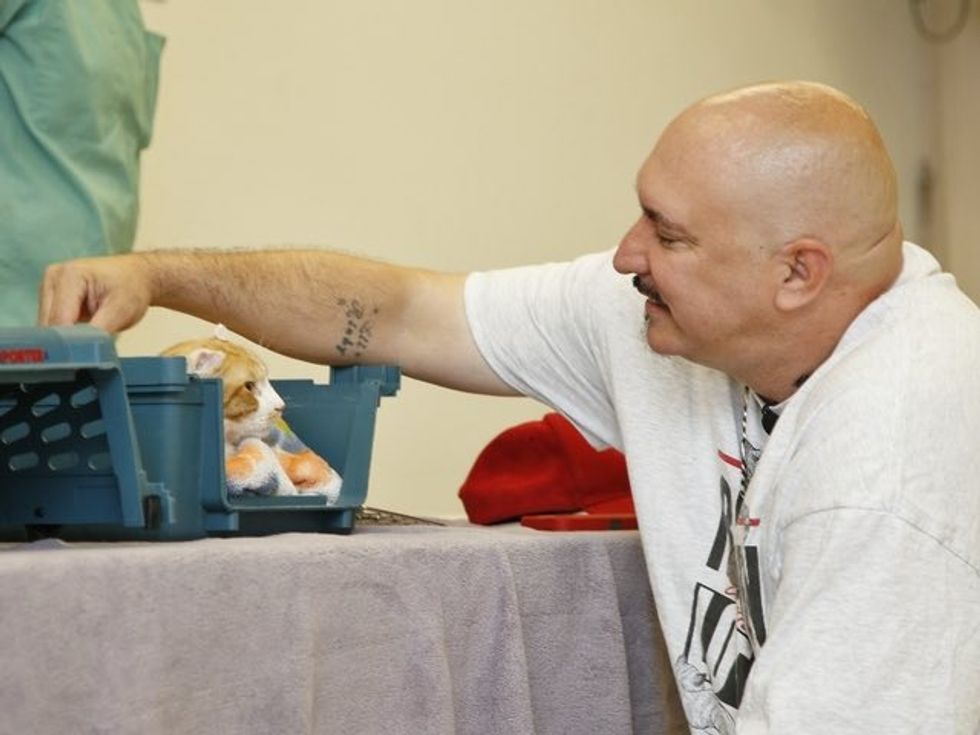 Arizona Humane Society
Freeway home with his human and rescuer, Richard!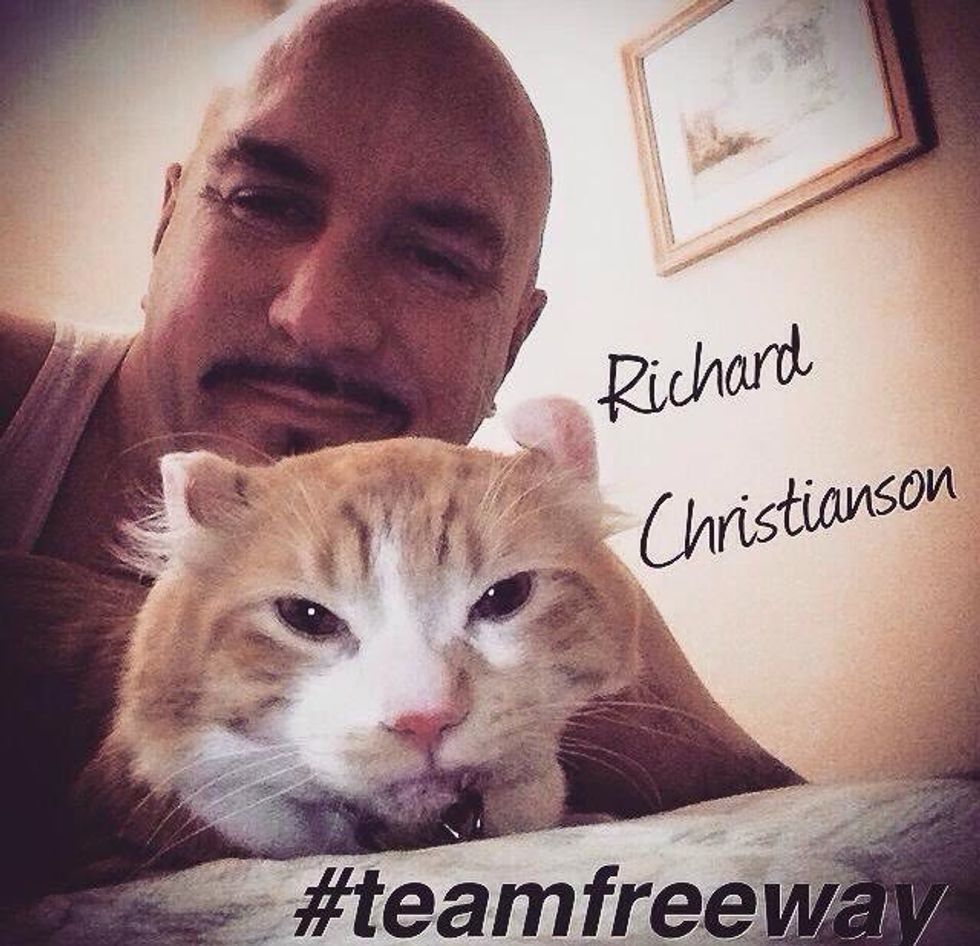 Richard Christianson
Freeway exploring his forever home! Look at that smile! :)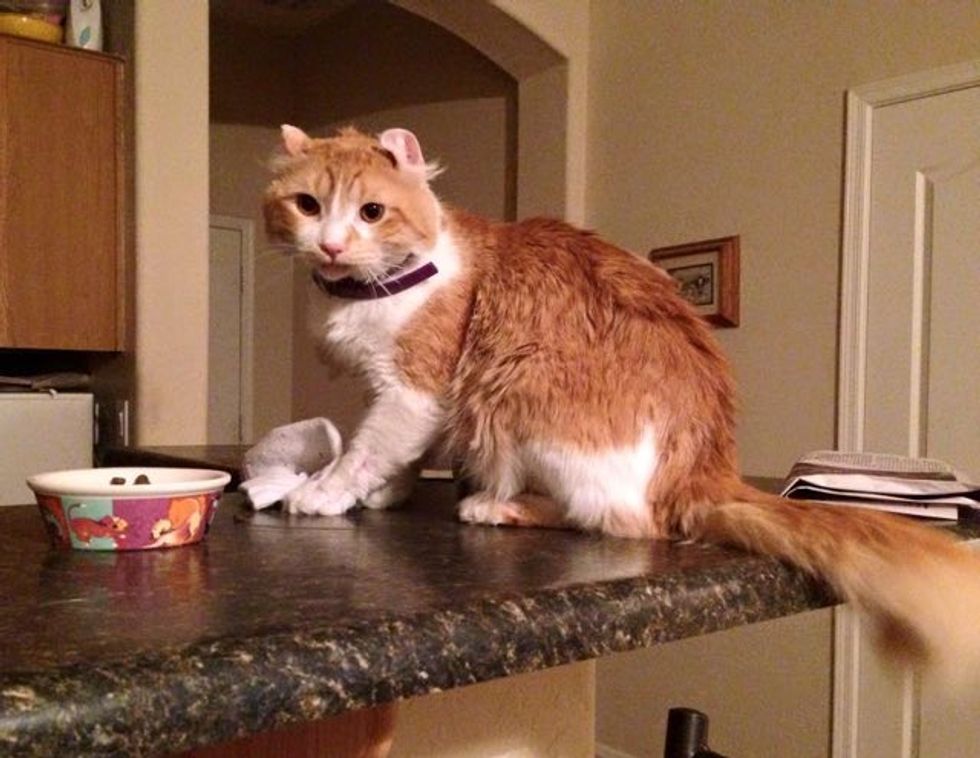 Richard Christianson
WATCH VIDEO: 'Freeway' the cat saved by a good Samaritan on busy Phoenix highway
Update:
"I know you all have been wondering how Freeway has been doing........ Well look how amazing he looks," Christianson said.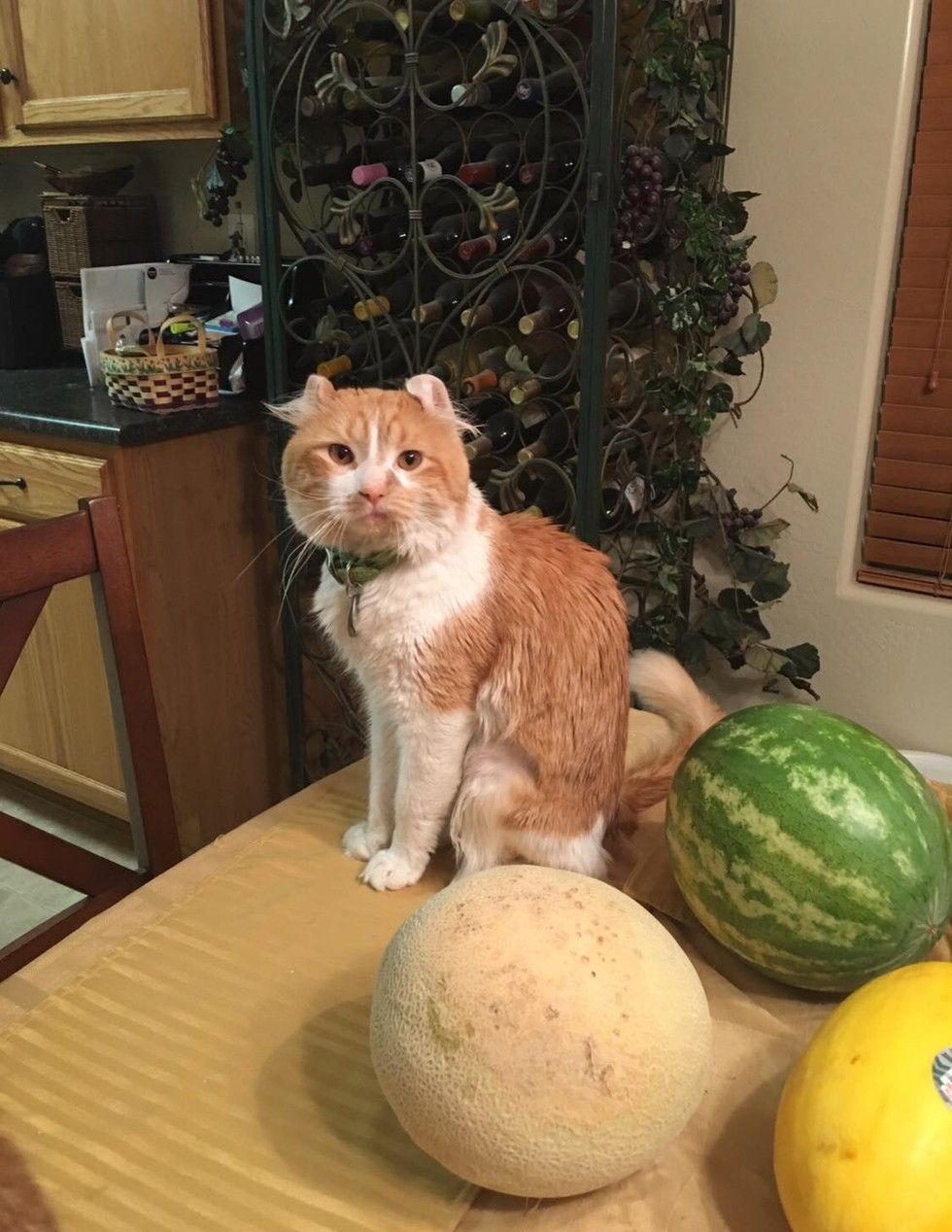 Richard Christianson
He is happy and loved!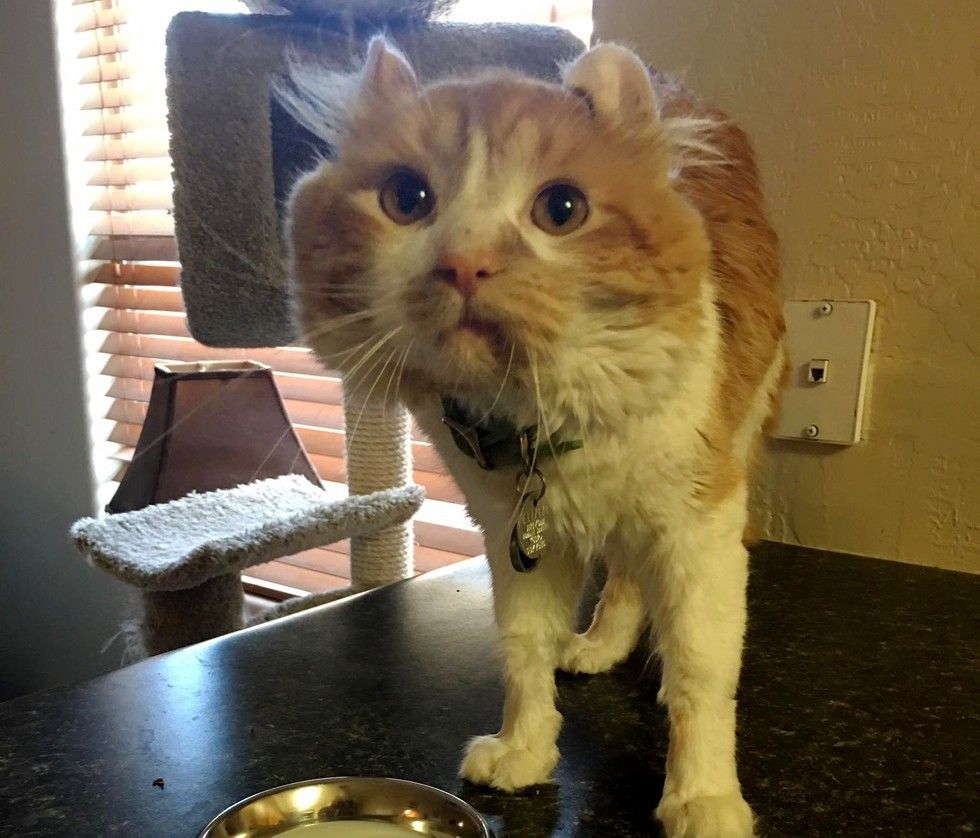 Richard Christianson
Share this incredible story with your friends.