He was just 5 days old, when he came into the shelter without a mom, but the tiny ginger kitten came with a few extra digits. He's a little polydactyl, a big mitten kitten.
The kitten was very hungry when Megan of @meggiecatsmeows took him into her foster care. "I have to be careful not to over feed him." She put him on a heating pad because he couldn't control his body temperature.
They named the little fur ball Hemingway due to his extra toes. He was so tiny that a regular nipple from the bottle would be too big for him. "Little Foster kitten Hemingway having his formula with the help of the miracle nipple. It's awesome because you just attach it to the syringe and the kittens can nurse perfectly with," Megan said.
More info on Instagram @meggiecatsmeows
The day Hemingway opened his eyes.
Stella the resident dog is so happy to have another baby to love as she misses her previous foster Parker.
Watch video: Calling for his mommy aww!
Hemingway is growing by leaps and bounds!
Look at those big ears and mittens! He's almost ready for his forever home!
Update: Adopted! He's happy and loved at his forever loving home!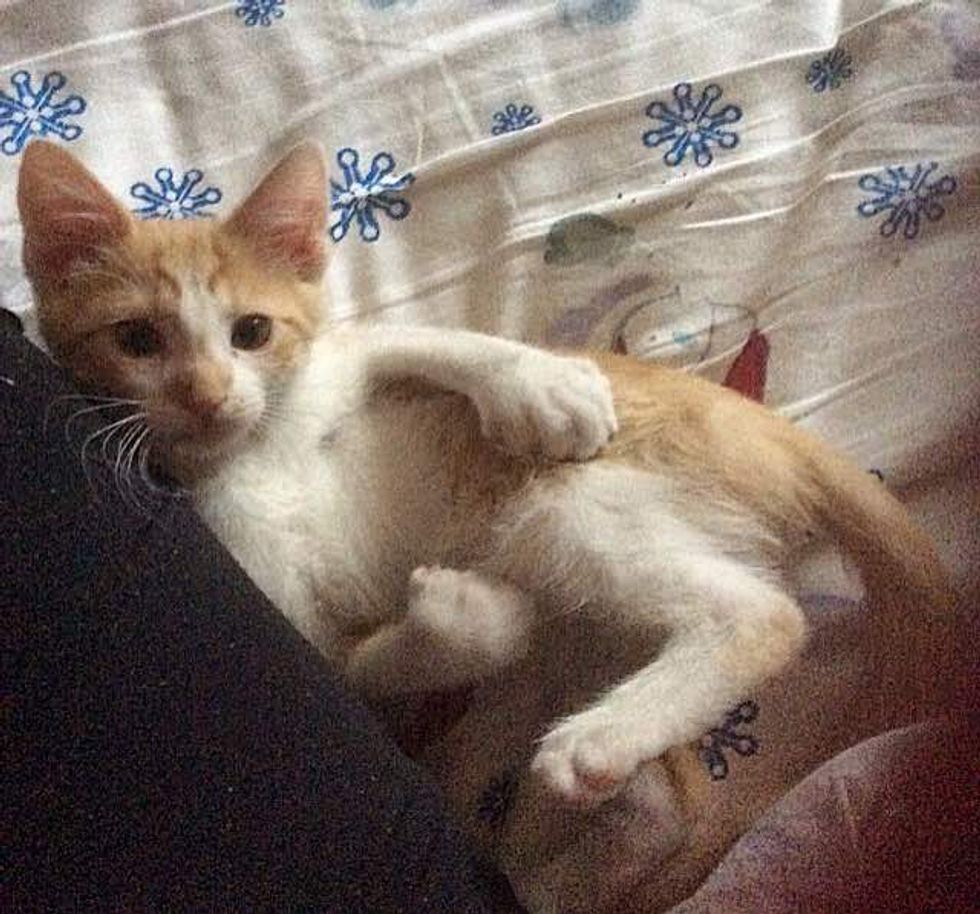 Share this story and help a kitty like Hemingway find his new home!